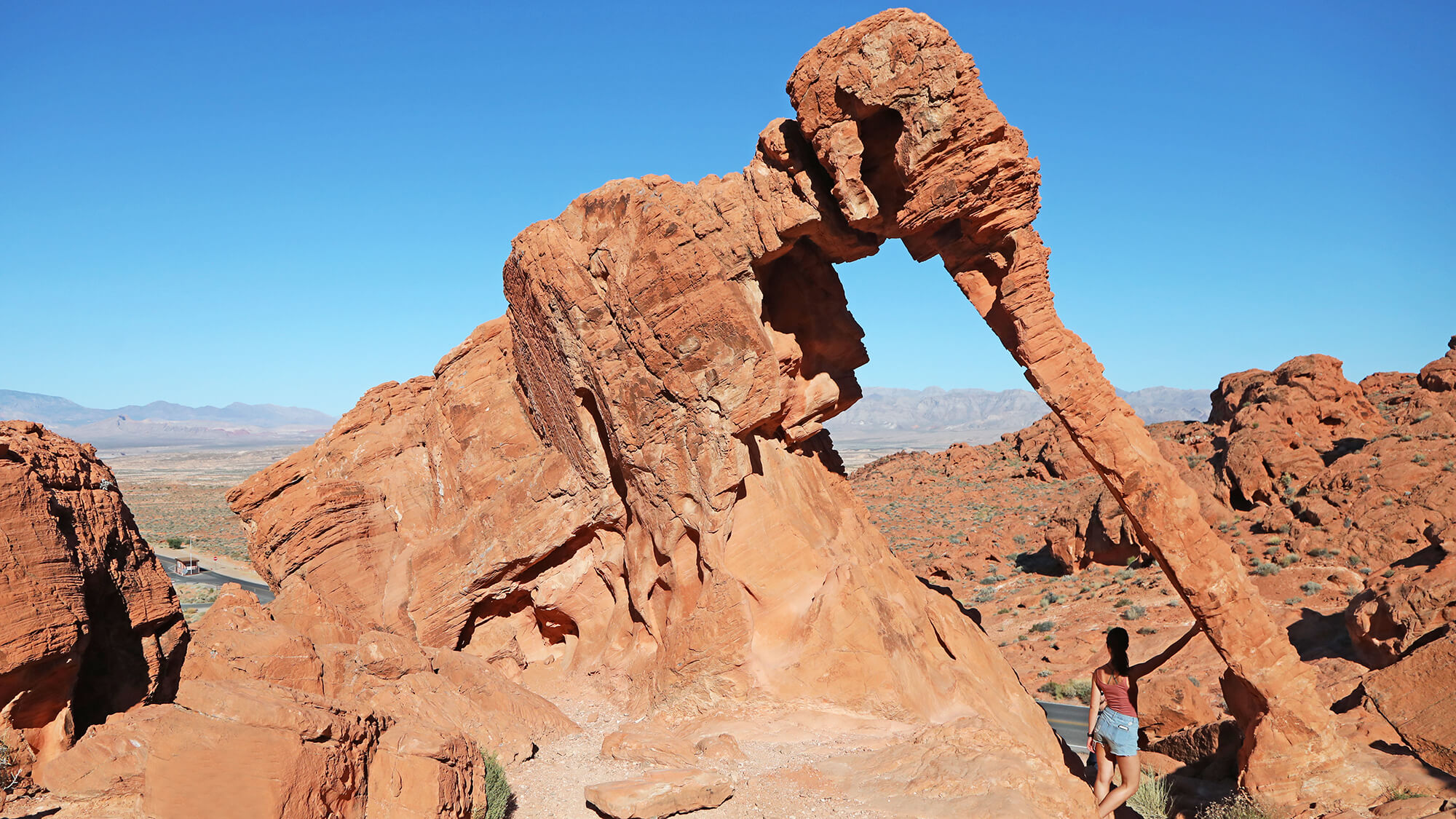 Valley of Fire Through an Outsider's Eyes
As our plane slides down through the night sky of the desert below us, Sin City glows like a burning ember. Here is a different sort of valley of fire than the one we intend to visit. Embarking on part of the Great Basin Highway Road Trip, man-made, neon Las Vegas would be our jump-off point to the other Valley of Fire, Nevada's first state park, 55 miles northeast of the city.
To add a new dimension to our trip, we decide to rent the smallest recreational vehicle available—7.5 feet wide and 19 feet long, our compact model promises safer driving on narrow roads and easier maneuvering. An employee at the rental agency gives us a crash course in RV living. Although we watched a tutorial video online back home in Boston, the dials, gauges, water, sewage, and electrical hook-up components are daunting. Before we drive off, we sit in the vehicle like airline pilots reviewing a preflight checklist.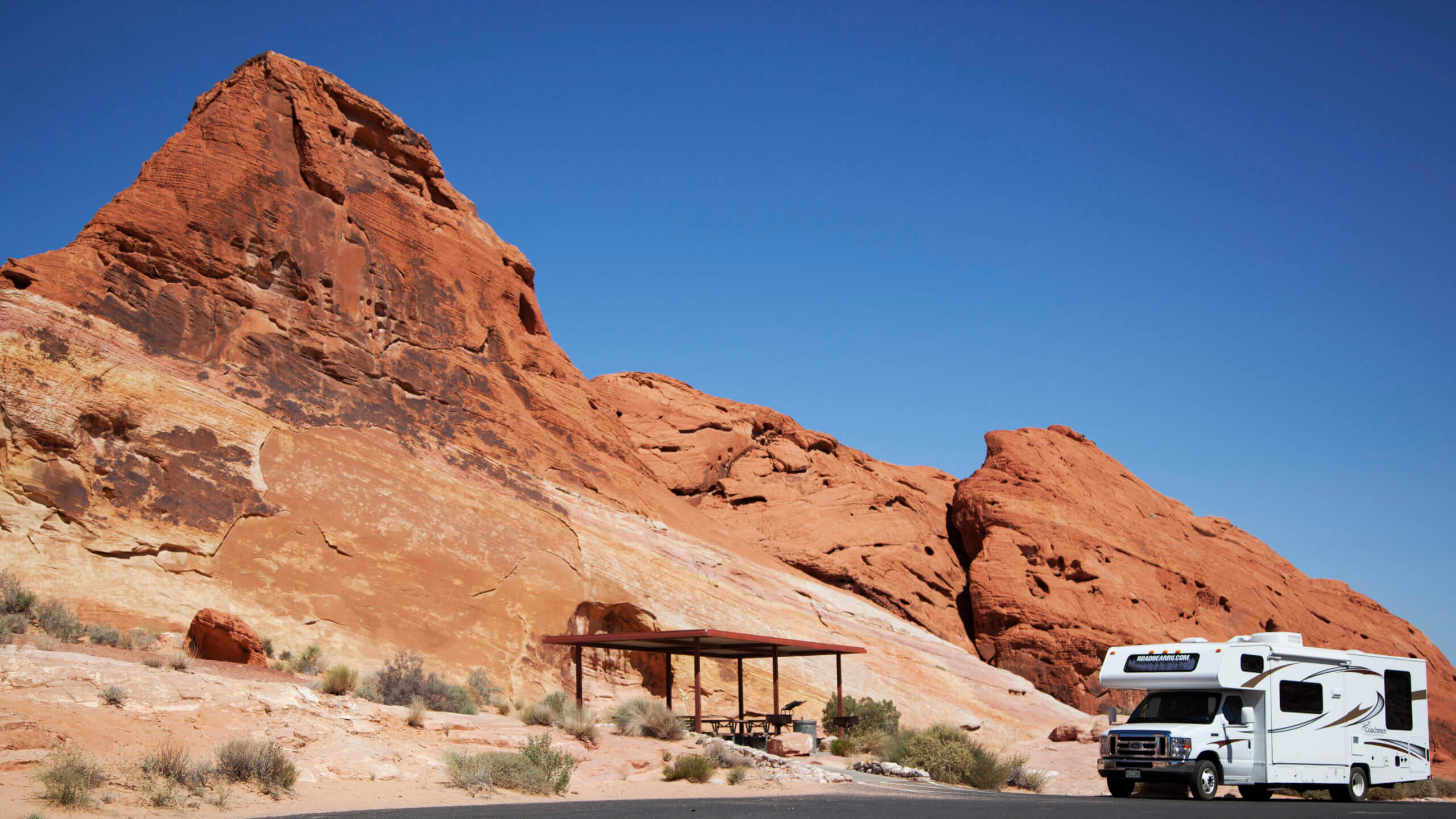 After a leisurely hour and a half, we turn off Interstate 15 onto State Route 169 to Valley of Fire State Park. We had heard May was a good time of the year to see wildflowers in bloom, but the beginning of the road frames a bland landscape of grey and brown mountains. Then, as we round a bend about 15 miles in, comes the burst of colors our guidebooks promised: A magical display of mountain ridges bathed in tones of orange, red, violet, and brown emerges. Nearby, smaller outcroppings of rock poke up from the desert floor amid fields of green creosote, burro brush, and brittlebush.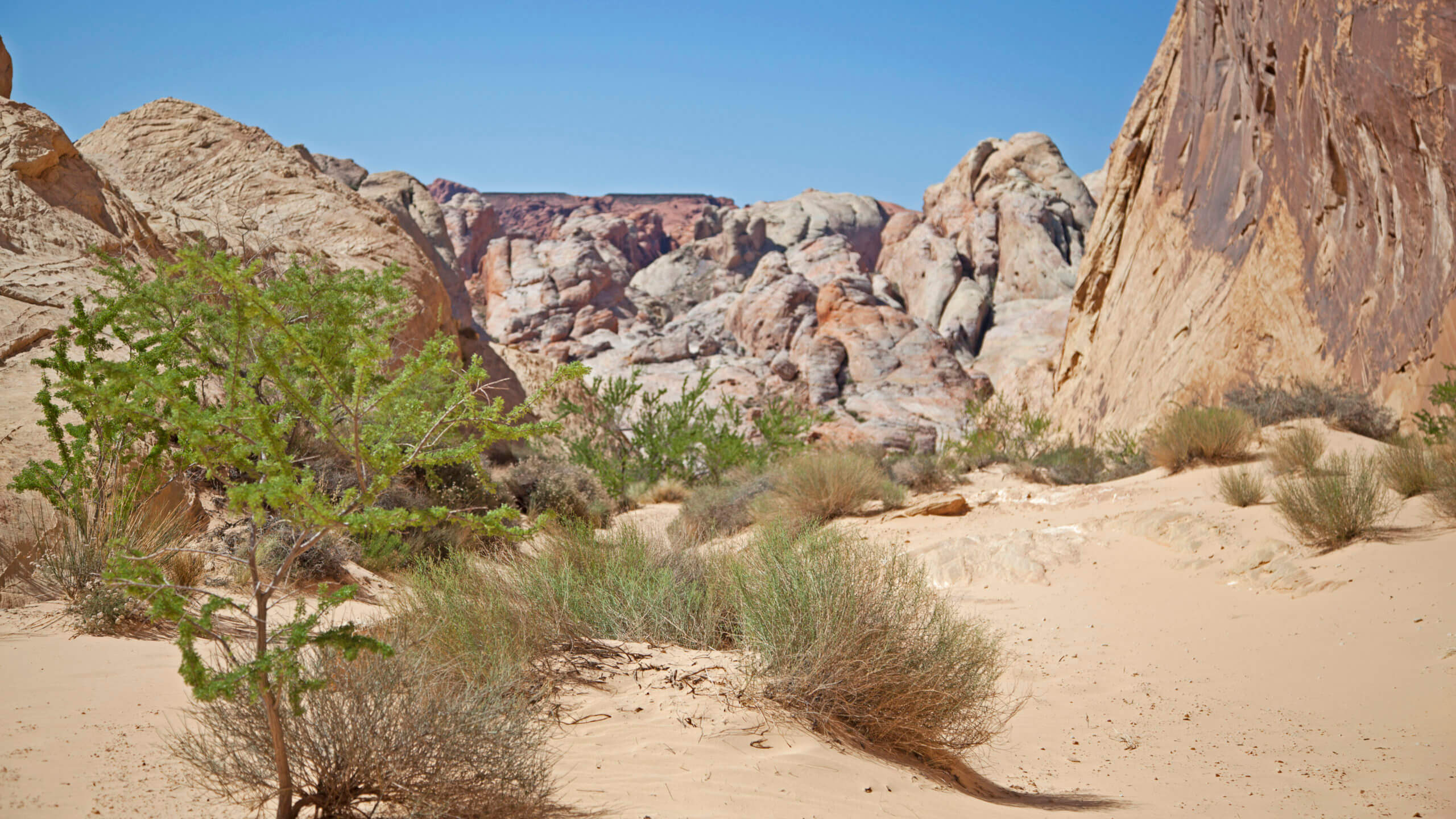 Besides group-use areas, which require reservations, there are two campgrounds at the park, Atlatl Rock and Arch Rock. Both are available on a first-come, first-served basis. We are relieved to find plenty of RV space available at Atlatl Rock. To avoid using the RV's generator, we use the provided electrical hook-up for air-conditioning and running our computer. We are happy to let the RV's bathroom sit idle and use well-apportioned campground facilities, including solar showers.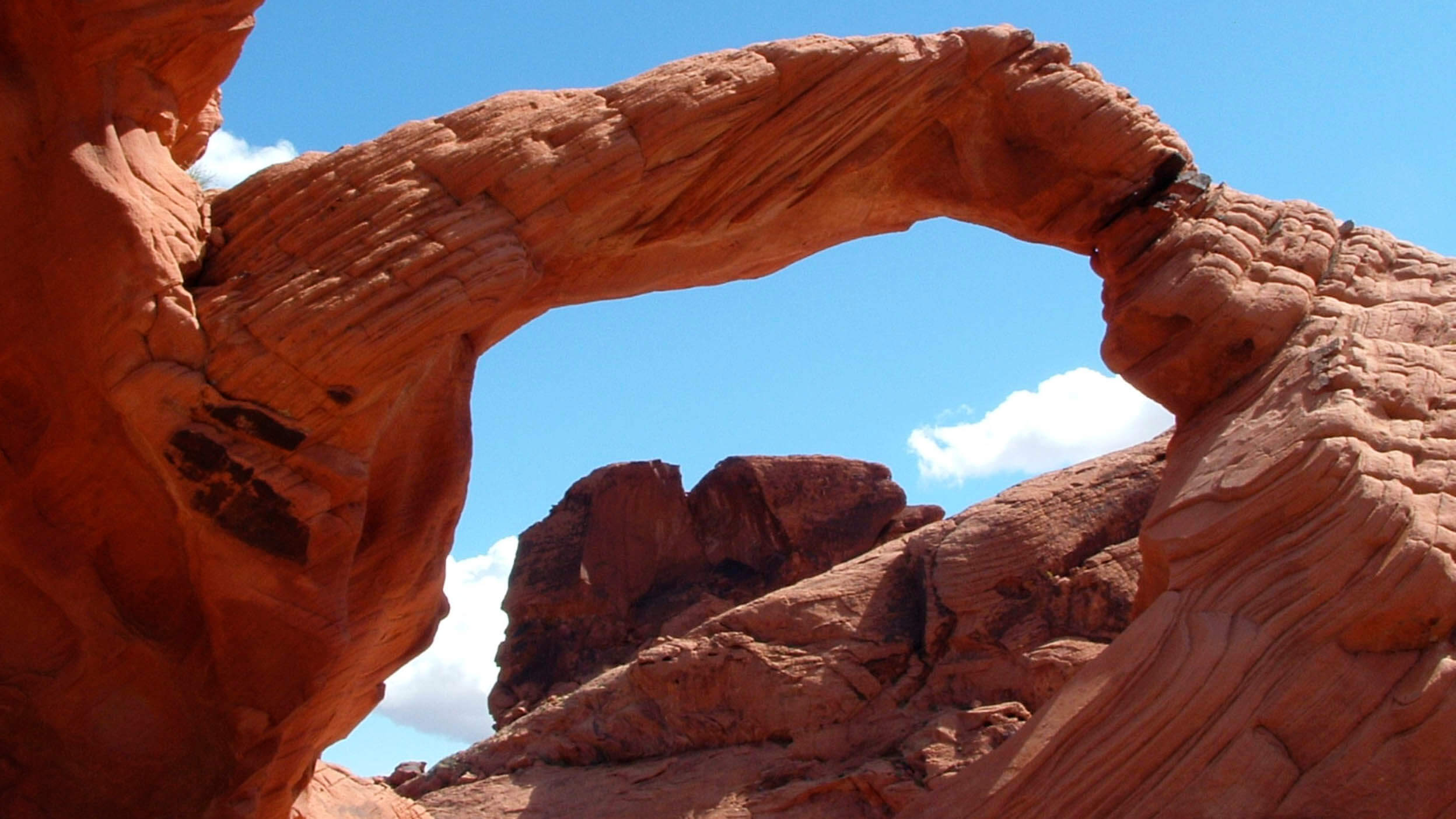 With the afternoon still ahead of us, we drive to the visitor's center; a low-lying single story building nestled at the base of a wall of red cliffs. Here we learn that the surrounding landscape was an ocean basin 500 million years ago. As the ocean receded 100 million years ago, the basin was transformed into the sandstone desert that visitors see today. The red color of this rock comes from oxidation of iron-bearing minerals, a kind of geological rust.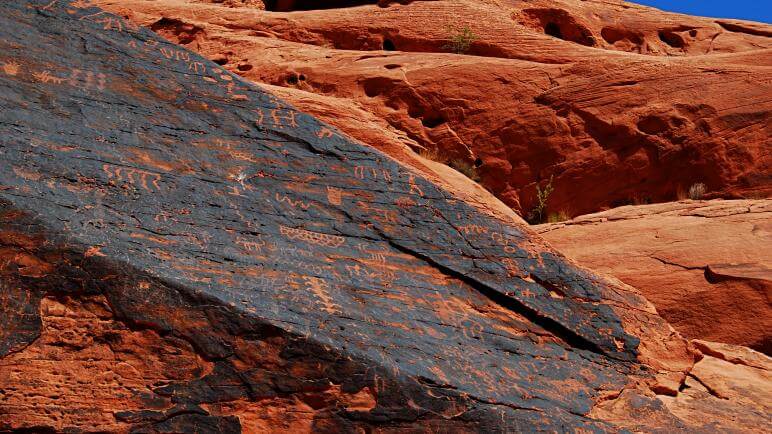 Back on the road, we head for the west end of the park to capture some sunset photos. While the colors of the rocks are transcendent, it is the fantasia of shapes that draws our attention. The eroding power of wind and water over millions of years has created a Rorschach (inkblot interpretation) test of patterns and shapes to delight the imagination. Duck Rock, Cobra Rock, Elephant Rock, Arch Rock, White Dome, Grand Piano, and the Beehive are a few of the park's obvious (and named) shapes.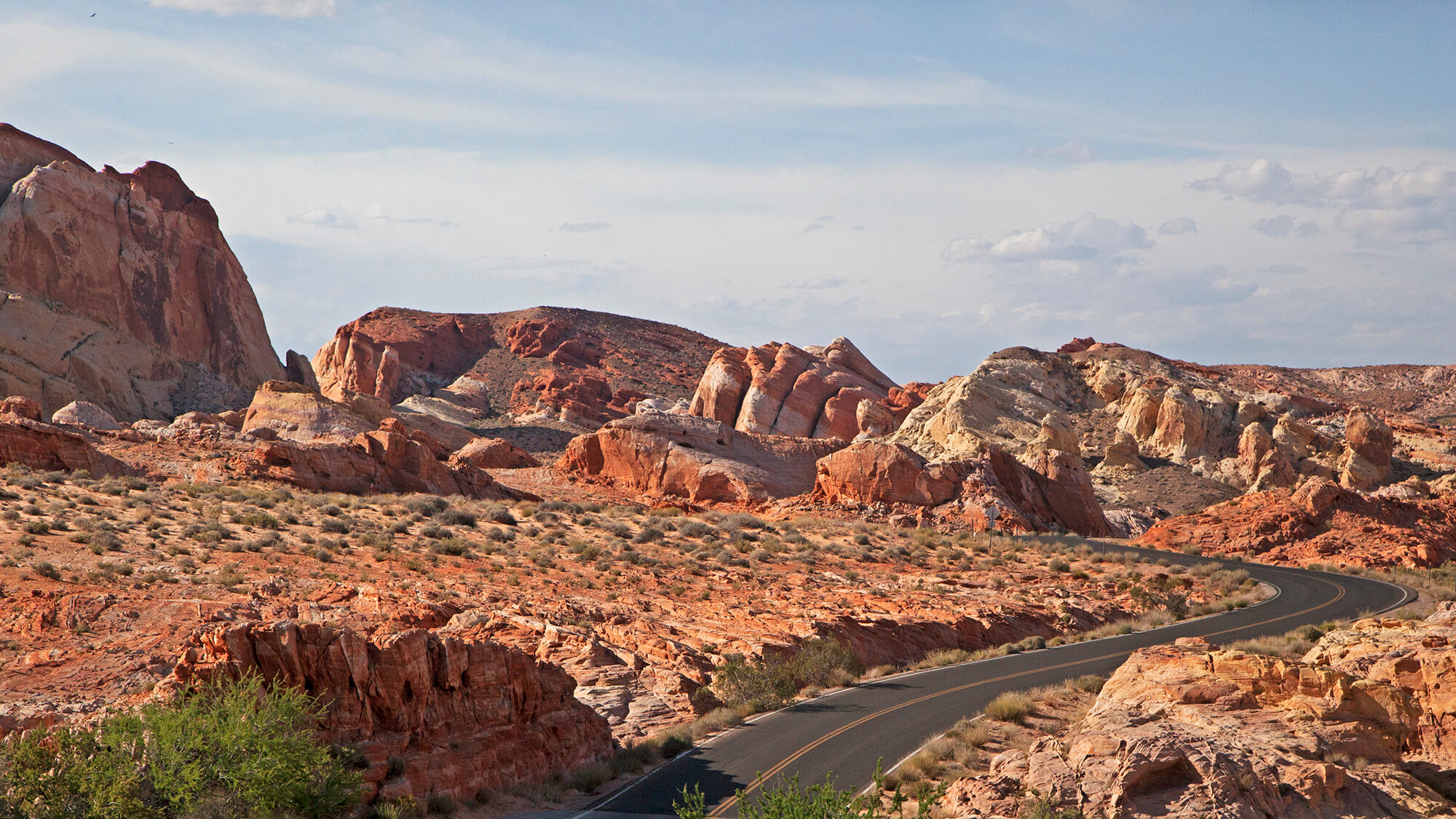 The morning of our second day, we rise at 5:30 to catch sunrise. Most of the wildlife in the valley is active at night or early morning to hunt and forage for food. We hope to spot a kit fox, a bighorn sheep, or an endangered desert tortoise on the prowl. As we scan the campground, tall ears periscope up from the sea of desert vegetation. A black-tailed jackrabbit freezes in place as we approach and then quickly hops away. A small lizard climbs on a rock to catch the early sun. Nearby, a cotton-tail rabbit munches on a white desert flower.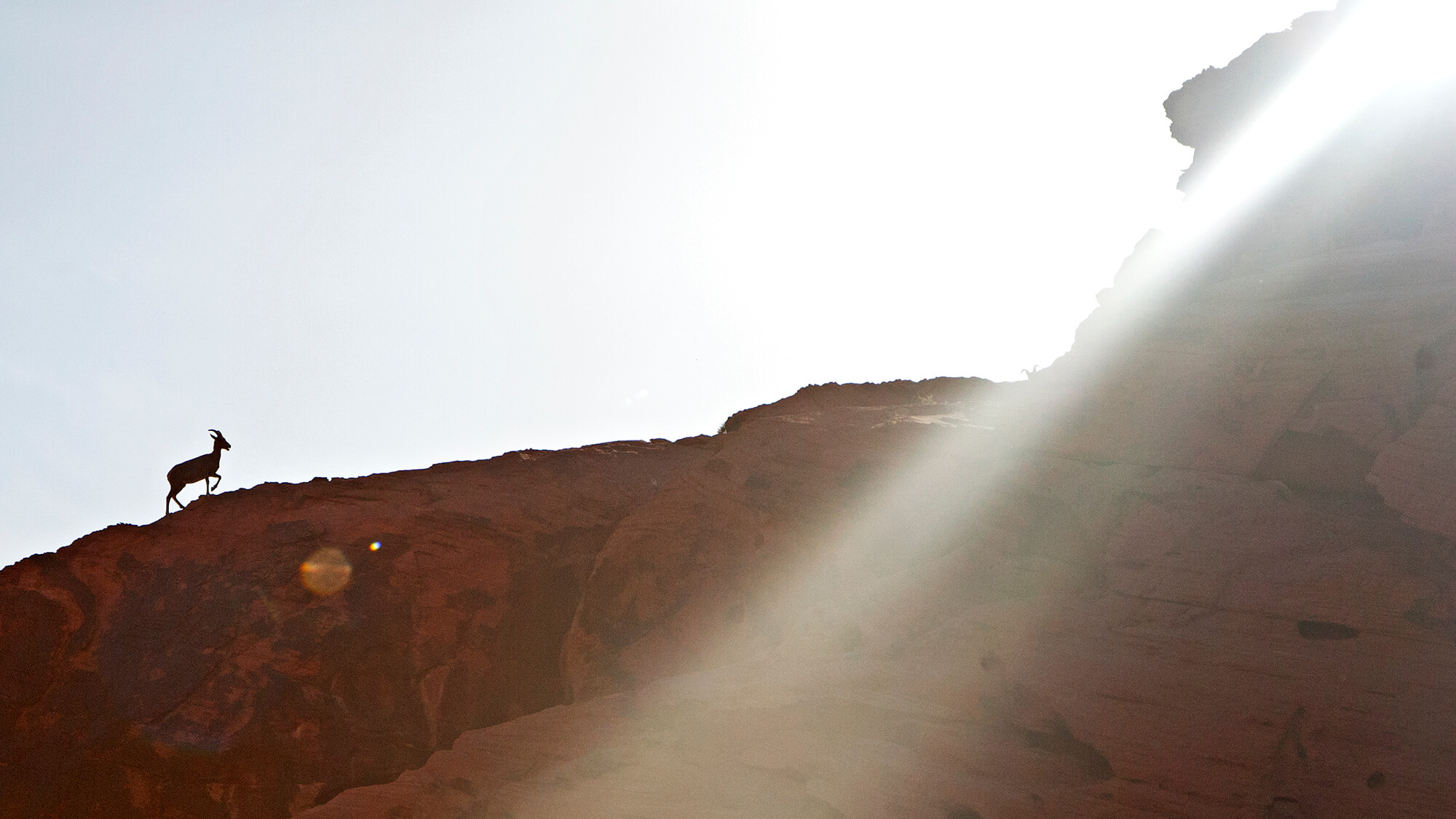 We spend the remainder of our second day closer to Atlatl Rock Campground, which takes its name from a notched stick used by prehistoric peoples to add slingshot power to the throwing of a spear. It's considered the precursor of the bow and arrow and is represented in petroglyphs and drawings as a small circle bisected by a long line.
At the base of Atlatl Rock itself, a stairway rises to a platform overlooking the valley. Ancient rock art covers the cliffs with images that suggest ancient hunters, the atlatl American Indians used for hunting, and the bighorn sheep they stalked for food. The petroglyphs remind visitor that humans inhabited this area for thousands of years despite the hostile desert heat and scarcity of water.
We linger on the platform to try to make sense of it all—are the images disconnected pieces with many stories to tell? Or are they chapters in a shaman's spiritual odyssey? Besides the hunter and Atlatl stick, figures resembling insects link hands near other forms that are more human-like. A horned lizard, wavy lines, concentric circles, footprints, handprints, and what look like trees connect different parts of a mural tableau.
The sun is well above the horizon as we unhook the RV and drive east on our third day. Elephant Rock is a sandstone behemoth, 60 feet tall, sitting on its haunches near the edge of the road. Its long tapering trunk forms an arch with the ground. Climbing to its base to get a better perspective has the added bonus of putting us in view of a vast field of blooming wildflowers covering the valley floor. Red- and orange-pedaled globe mallows, pink- and yellow-flowered beavertail cactus, and the fragrant white flowers of the desert alyssum burst from the desert.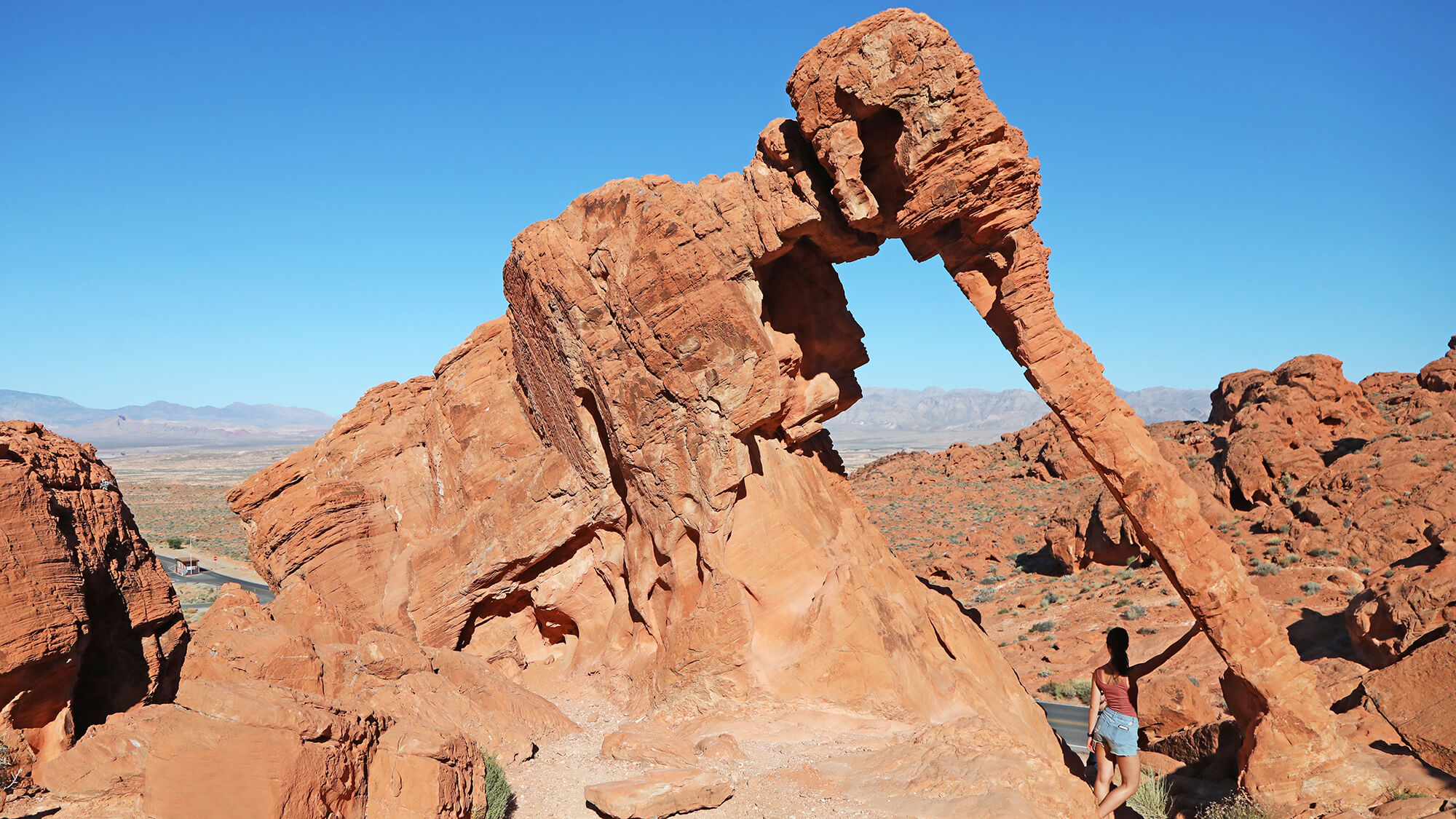 After the flower display, we return to park headquarters to learn more about what we have seen. We ask Ranger Amber Heman what makes Valley of Fire so different from other parks in the region? "We're a hidden pocket that not everyone knows about. And we are not close to the big cities," she says, pointing to a map. "We don't have the crowds, and people enjoy that and the self-exploratory aspect."
Clouds move in during our last evening, and we turn on the heater to make it through the night. The next morning we choose a more scenic route back to Las Vegas: first S.R. 169, then S. R. 167 south through Lake Mead National Recreational Area.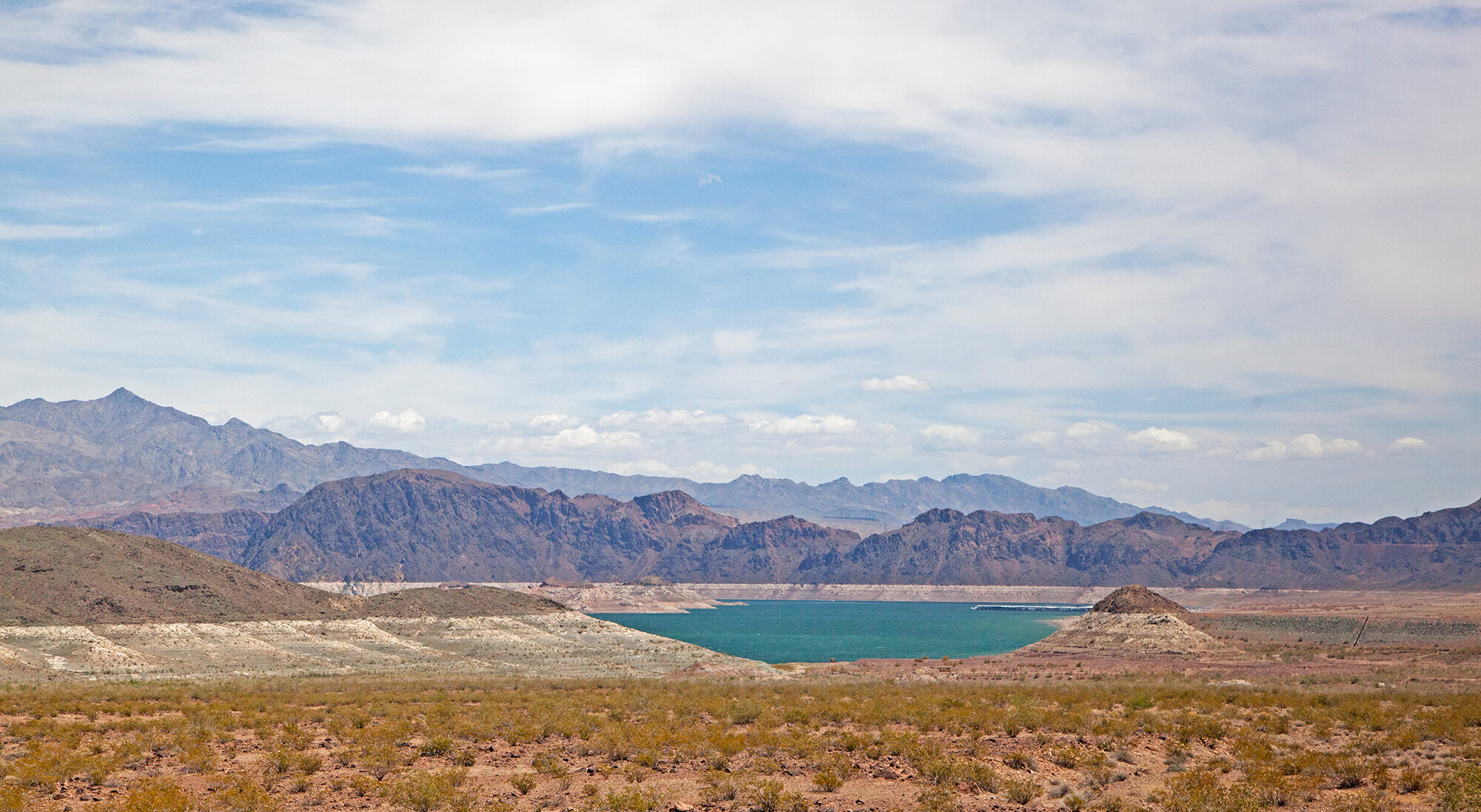 As we end our trip to the southwest with a hurried walk along the Las Vegas Strip, we know we chose the valley of fire that was best suited to us and that we found a special place away from the crowds. The words of naturalist John Burroughs come to mind: "I go to nature to be soothed and healed, and to have my senses put in order." #NVStateParks
Get Inspired
Related Stories