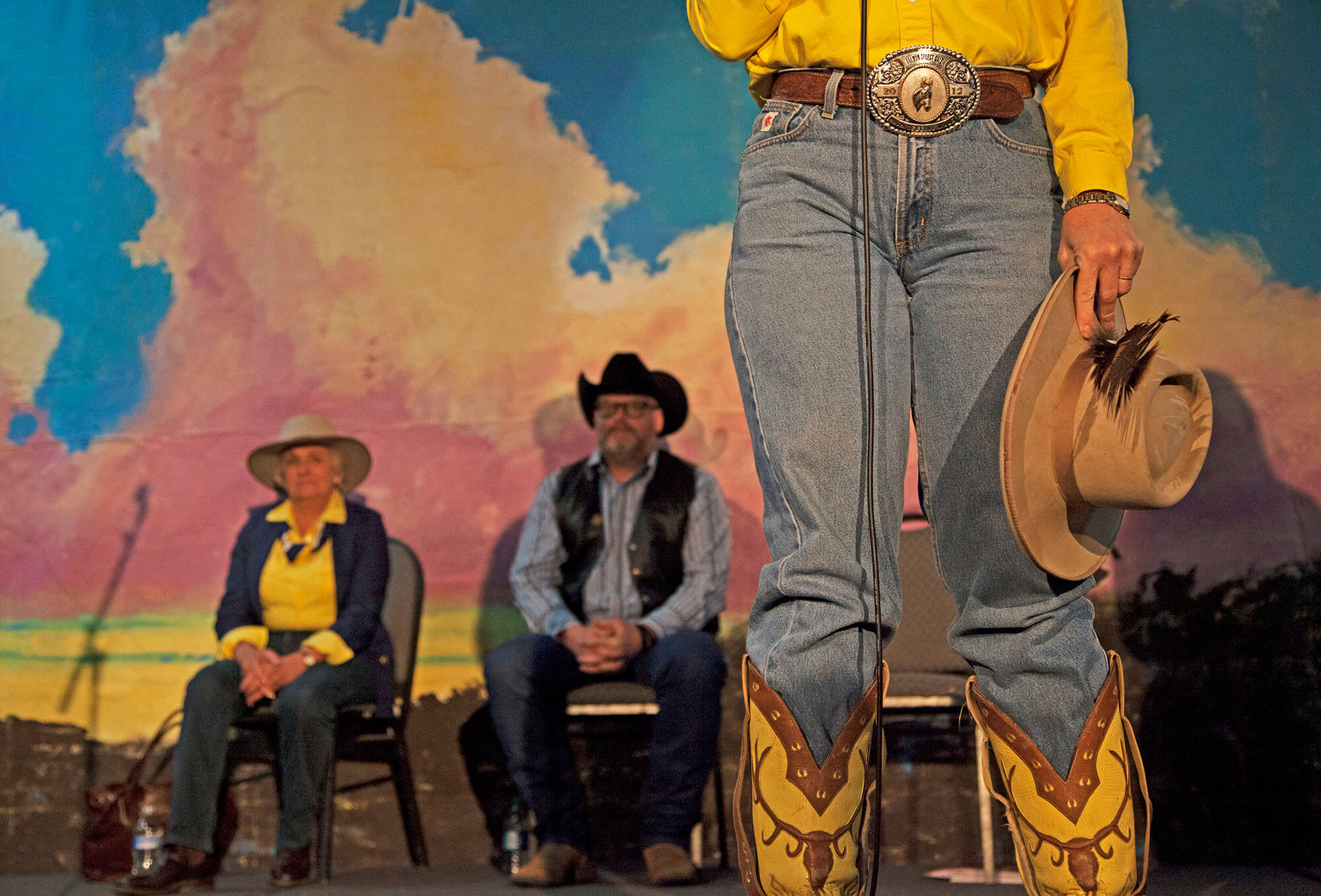 Charmed By The Cowboys in Elko
I adore hip-hop with a dirty, funky beat and I rip around in a Subaru. I don't own a pair of cowboy boots, wouldn't know how to two-step if someone held a gun to my head, and if someone asked me to yodel in front of a crowd, I'd probably laugh them into the next time zone. So, when I wrapped my mitts around two deluxe passes to Cowboy Poetry, I thought to myself, what am I doing?? And my partner in crime for the shindig, Megg, wasn't any better off. In her spare time she enjoys a good old vine zinfandel and gets her jollies off vacationing on tropical beaches. I know what you're thinking. A trip to Elko in the dead of winter sounds just about perfect for this unqualified duo, right?
So, with a rented, lifted pickup with tires fit for the apocalypse, two tickets to the legendary Cowboy Poetry and no idea what we were in for, we made the 289-mile trek from Reno to Elko on a wintry January weekday. I've gotta admit that yes, as a Reno resident of 19 years, I was enamored with the idea of being in Elko and giddy at the thought of being there, but hadn't spent any real time in this corner of Nevada. Maybe the occasional pop into legendary establishments of Capriola's or The Star, but that was about it. Scandalous. And, just as Elko hypnotized me with its western delight, so had a book I'd read in college with excerpts detailing this electrifying event held each year. Other than that, I knew precisely nothing about it.
Anyone out there seen that movie Pleasantville? You know, the one where they find a loophole and are transported into another, more comforting dimension? That's exactly what happened to us that afternoon as we crept into Elko. Population: 18k, old school charm: unquantifiable. The frenzy of our bustling home base slowed to a roll quite literally as we parked the end-of-the-world mobile and strolled main. Life moved at a much more satisfying pace in these parts and the buildings had an undeniable western vibe you just couldn't fight. The people in this neck of Nevada work hard for what they've got and made us feel instantly welcome in their stomping grounds because there simply proud of it. Hey Elko, turn the quaint down to an 11, would ya?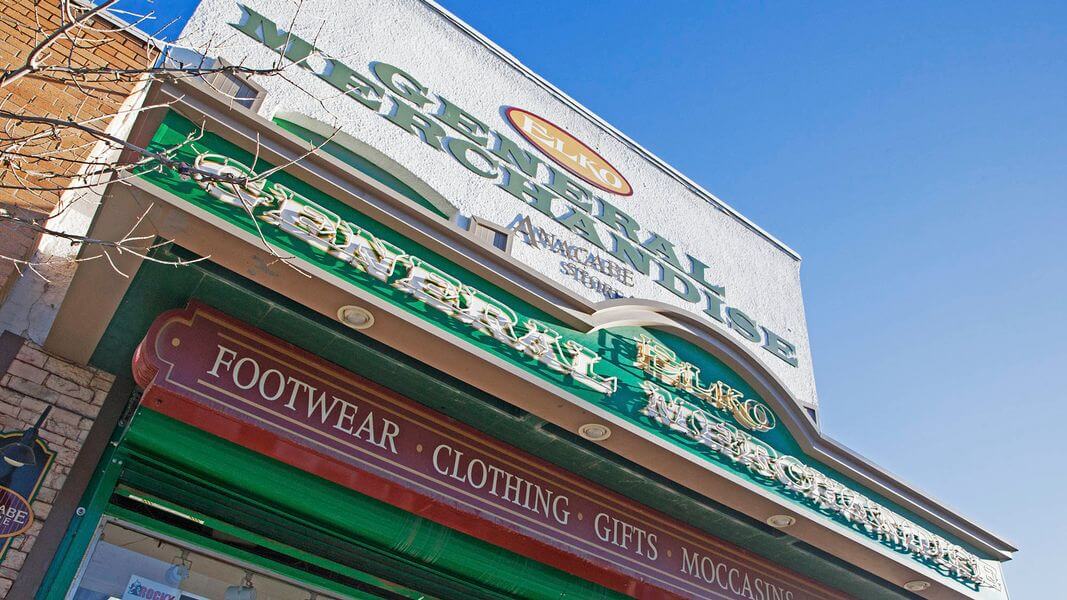 That, and curbs so sizeable that we're still having a laugh about it. Note to self after a sucking down one of those fabled Picon Punch concoctions, Sydney. Note. To. Self.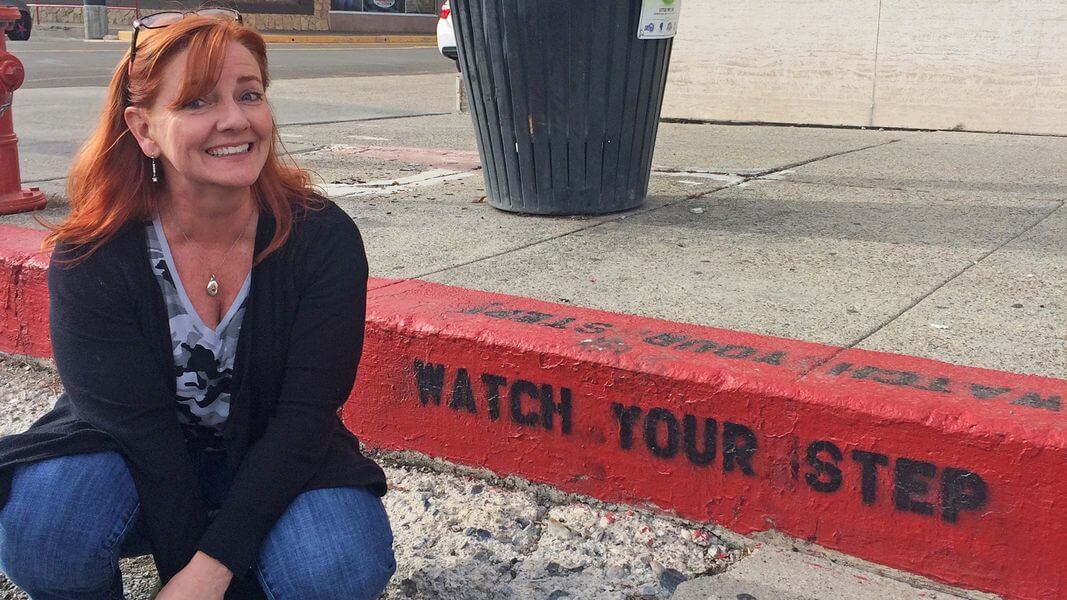 We checked into our digs at the Stockmen's, which I was pumped to see was right in the core of this delightful downtown grid. Better yet, the Western Folklife Center [Cowboy Poetry HQ] was kitty corner from us. And the Star? Right behind the hotel.
Might as well be a bullseye. Yearning to get right to it, first on the docket was an official cowboy poetry performance by Waddie Mitchell himself…one of the forefathers of this legendary subculture. I sort of thought I had cowboy poetry figured out based on the brief time I spent studying it in school: I was going to listen to a cowboy recant stories from the range [just as they would've done to entertain each other around the campfire while out herding cattle or whatnot.] I totally got this.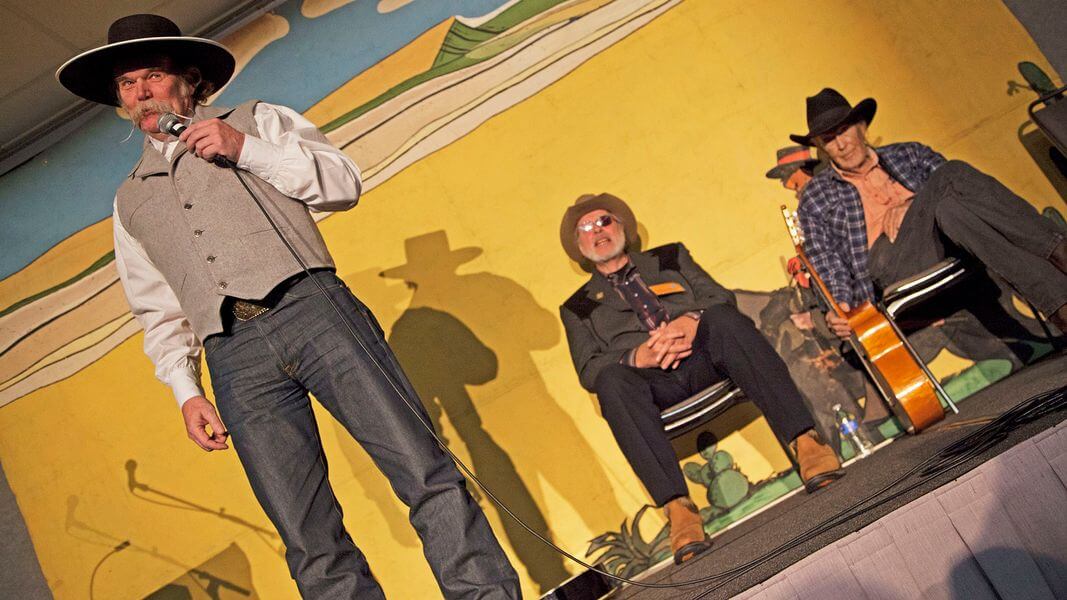 But ooooooooooooooooh buddy, it was so much more. These hip-hop guys I'd deemed lyrical geniuses all these years were put to shame within mere seconds spent with Waddie spinning a yarn. Yes it's true, I'd been duped, but in the best way possible. It was completely fascinating, watching how he and some of the greats [like the late Glen Orhlin] snatched everyone's attention with every last ounce of their being. Whoa. Waddie and some of the other greats had swiftly redefined stage presence tout suite as they masterfully balanced the most captivating lore of time spent on the range with sidesplitting quip.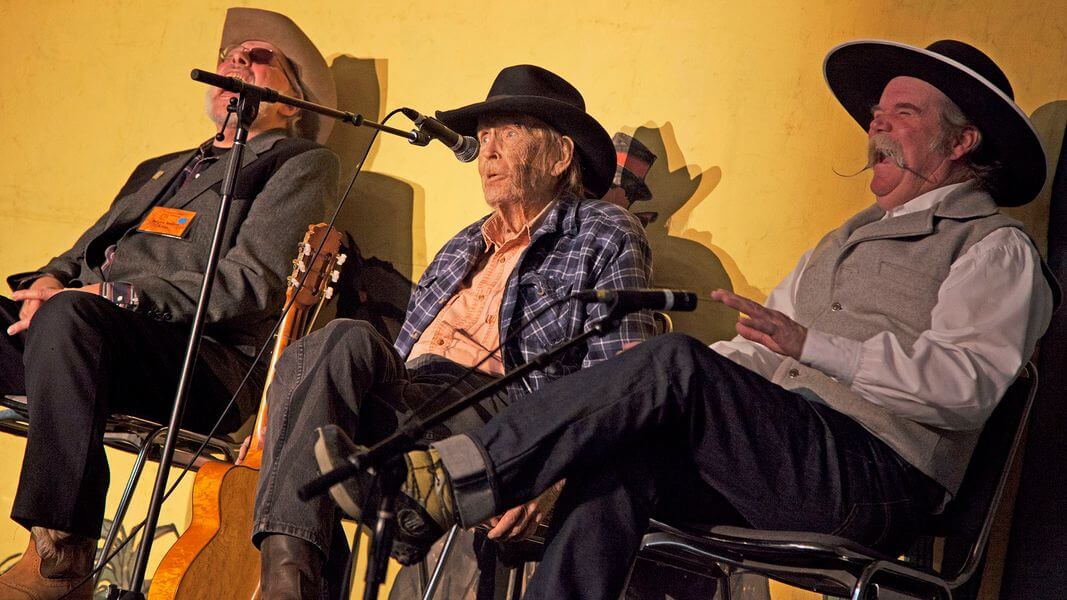 All of it was just so real. Overwhelmingly heartfelt and sincere…they meant every syllable and it showed. As Megg pointed out, these acts weren't merely a 'performance' or 'show' as the program noted. We could see the color of the poetry, the depth, the feeling…all of which wildly contrasted my short-sided perception of this event prior to going. They had turned what many consider to be one of the most difficult realms of writing—poetry—into something that was not only digestible, but something you would listen to for hours on end because you wanted to. It was magnetizing.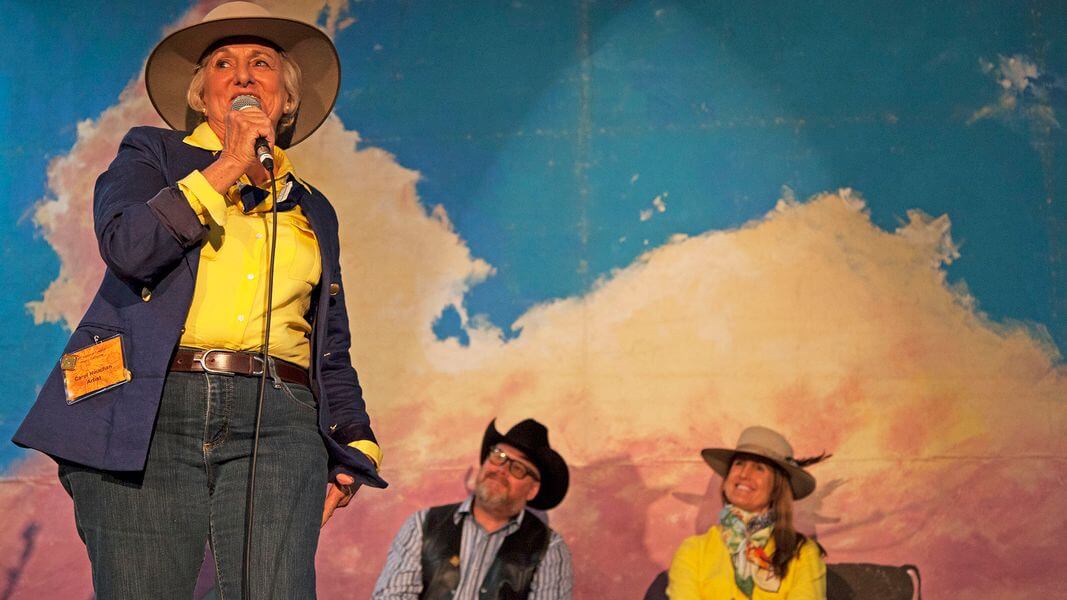 Trying my best to come up for air after being around these literary crackerjacks during intermission, I was slapped with the next best thing. WHISKY SAMPLING. You know what? I like Elko.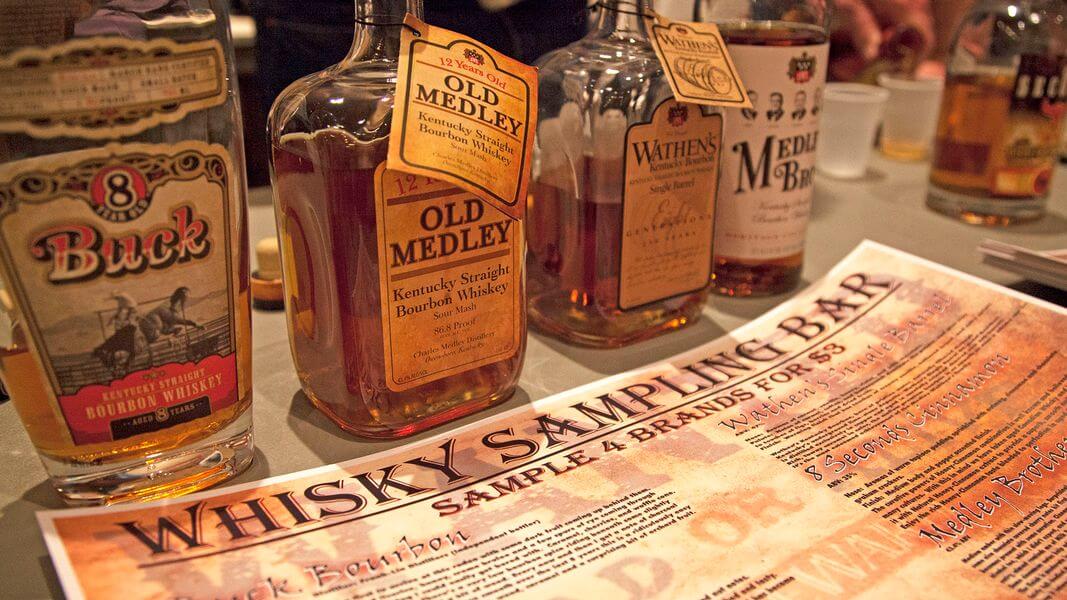 With some hair of the dog in our gullets, a newfound obsession for this bewitching craft, and a few instant, lifelong friends, Megg and I settled into the last 'performance' of the day at the Young Buc Open Mic. I think it's a safe bet to assume you never really know what you're going to get into with an open mic performance no matter the subject ooor location. Sometimes you win, sometimes you lose. In this case, we were batting 1,000. Like the first performance with Waddie, every shred of expectation was obliterated in an instant. How it differed? The performers were all CHILDREN. That's right, kids that seemed to do all the things better than me, and in front of a standing-room-only crowd to boot.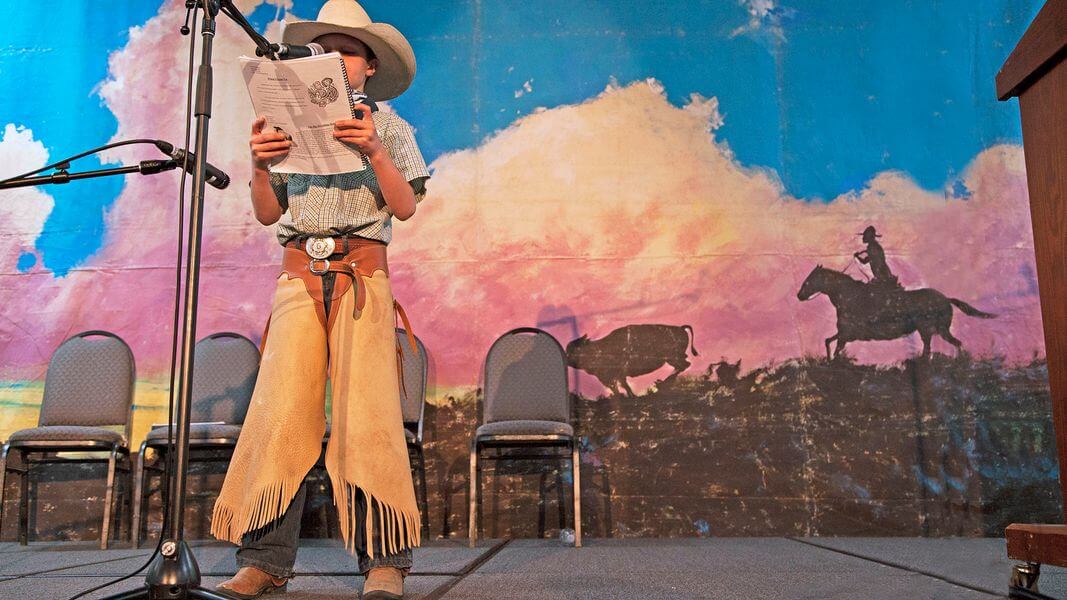 Their stage presence was on point, and their free-spirited stories made me fall in love with this almost secret society-ish culture that much more. Their performances were without-a-doubt cradling me into anecdotal bliss, but to me, the most mesmerizing thing about these kids was in the little details. To someone, it might just be another kid up on stage telling a story in a cowboy hat, but as I zeroed in on their glimmering calf-riding champion belt buckles and weather-worn chinks, it took everything in me to not turn into a complete and total mouth breather. I was spellbound. Their arms didn't get broken from falling off a jungle gym, they were bandaged as a result of calf-roping gone wrong. They were young buckaroos [cowboys from the Great Basin] and indeed, they too were the real deal.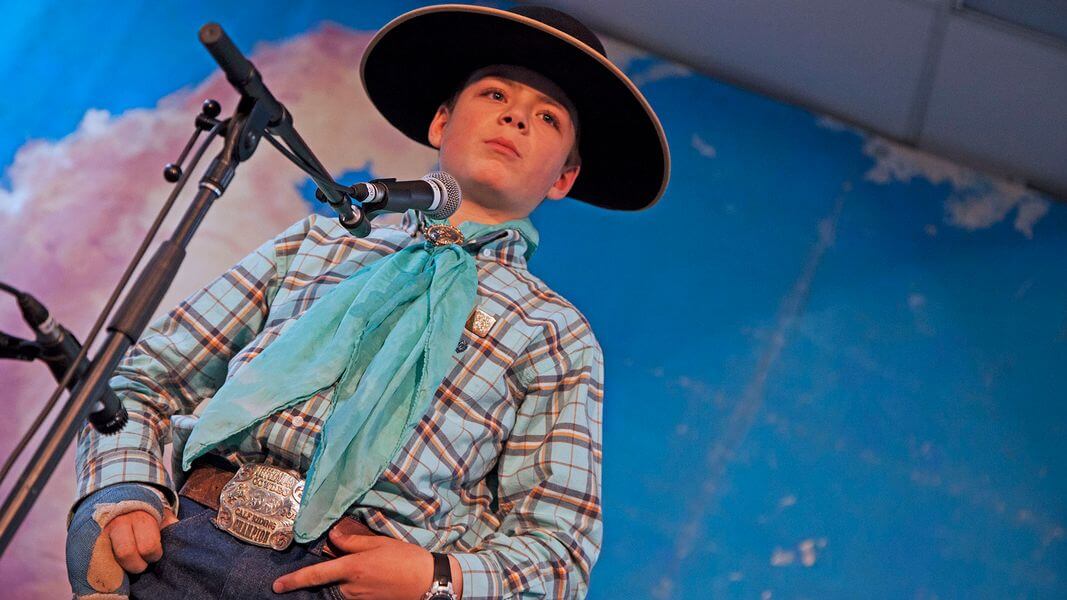 The only thing equipped to snap me out of this cowboy frenzy was some food. Or so I thought. Heading to the Star, Megg and I weaved our way in and out of the most packed room of buckaroos I'd ever seen…and mighty fine looking ones I must add. An unexpected bonus perhaps. Reservations were stacked up deep into the night which meant walking a fine line of hangry behavior, so we elbowed our way into the crowd and ponied up to the bar. Now it was time to face the music, we needed to slurp down what many would argue to be Nevada's 'state drink': the PICON PUNCH. But, before we could get the bartenders attention, two men coyly slid in next to us, Picons in hand for Megg and me.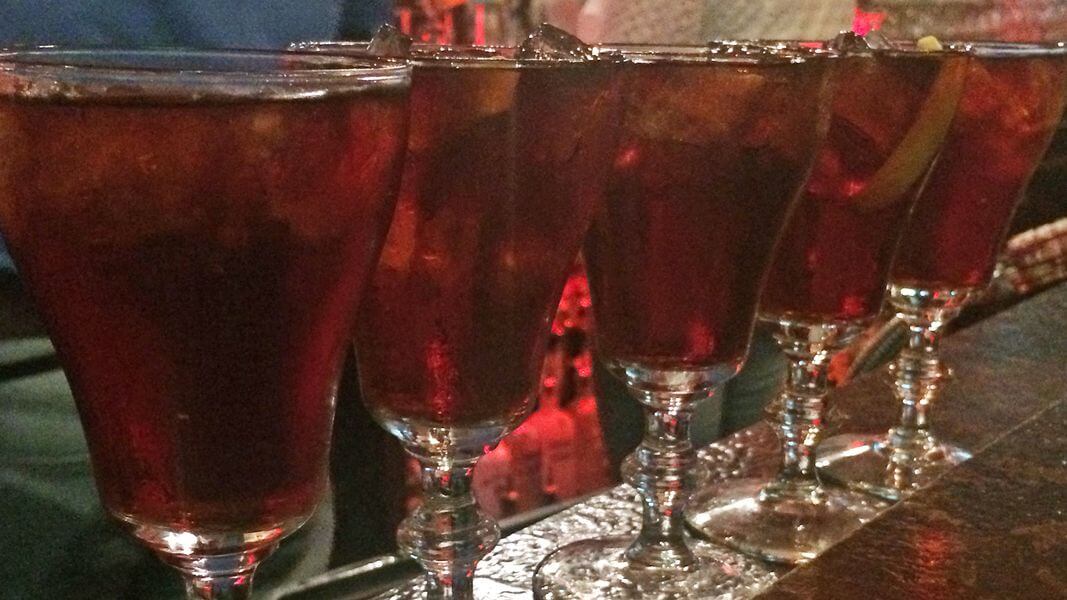 The best part about it was that these guys were legitimate gents, I kid you not. They weren't looking to whisk us out of that place, but instead were straight up interested in having a real conversation with us. Telling us some unbelievably entertaining stories of growing up in the area, we were having way too much fun to even think about going anywhere else and offered to grab the next round. But lorrrrrrdy, I don't think I have ever seen anyone as wickedly offended at the suggestion in my entire 29 years on this planet. 'Women don't buy MEN drinks!' and 'Is this how the men act where you're from?!??' followed by "NO I don't want to SPLIT IT!' the two brothers retorted in disgust. Well alright then. I guess it is true what they say about Elko, it might be the last place God's green earth where you can meet a genuine, stand up guy.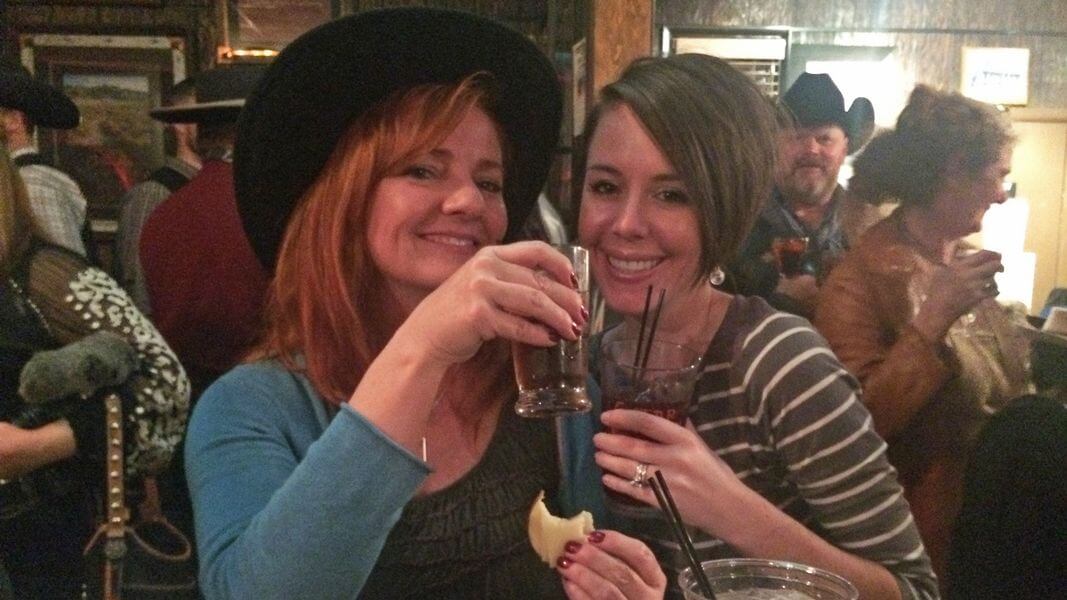 Several pecan-flavored treats and hours of killer convo later, the two politely excused themselves for the evening, telling us what a pleasure it was to have met us. [I'll scoop up my jaw from floor now.] Just the two of us again blanketed in a room full of good men, we couldn't help but notice that all the buckaroos within sight were wearing one little accessory that stuck out like a sore thumb. Tucked around the necks of every last one of 'em were these brightly colored, flamboyantly patterned silk scarves. What's next, friendship bracelets and thongs? Wearing standard flannels, buckaroo flat hats and worn-in Wranglers, pops of shiny leopard print jutted out of their collars like some dirty little secret. Since I'd spent the last few hours drumming up some liquid courage, I asked one of them what the deal was and they responded with a fashion accessory I'd never heard of: a wild rag. My very active imagination was telling me one thing, but they explained that they too had a legitimate purpose and served as the ideal scarf for warmth while running cattle. Welp, I would've for sure lost that bet.
Speaking of which, Megg and I set up a delightful little wager of our own. It was now the mission of the evening to try to convince one of these mighty fine lookin' fellows to actually take one off and give it to us. The ultimate Elko souvenir, right? Several shamefully flirtatious interactions later, we met back up completely empty handed. No ifs, ands or buts about it, we were 100% shut down. Alright Elko, you win this round, but it ain't over just yet.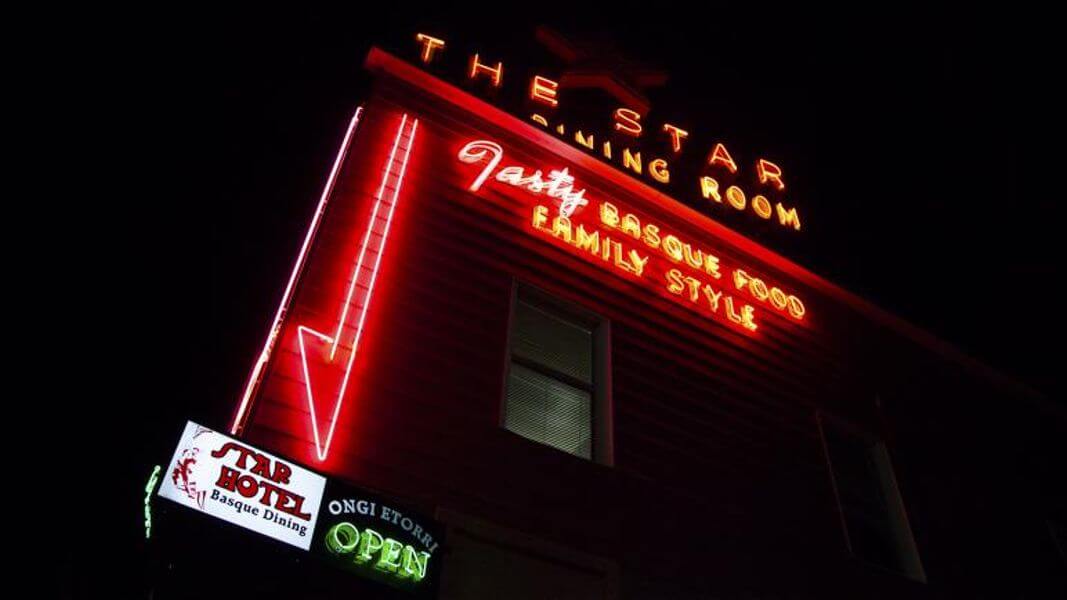 Day two was off with a bang after we got our hands on some of the tastiest breakfast sammies in all the land. Pastie pockets filled with eggs and cheesy goodness on a frigid morning? Yep, still pretty proud of that move.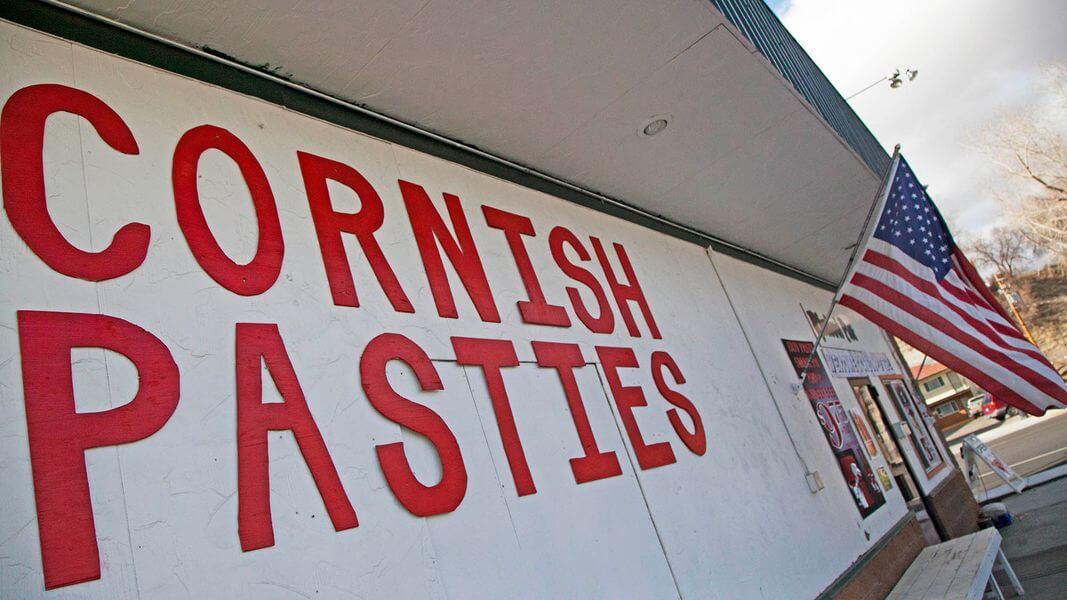 Next, we were off and running to a series of workshops, but these beauts were not your standard 'sit and watch' scenarios. First on deck was Waltz and Two-Step Basics.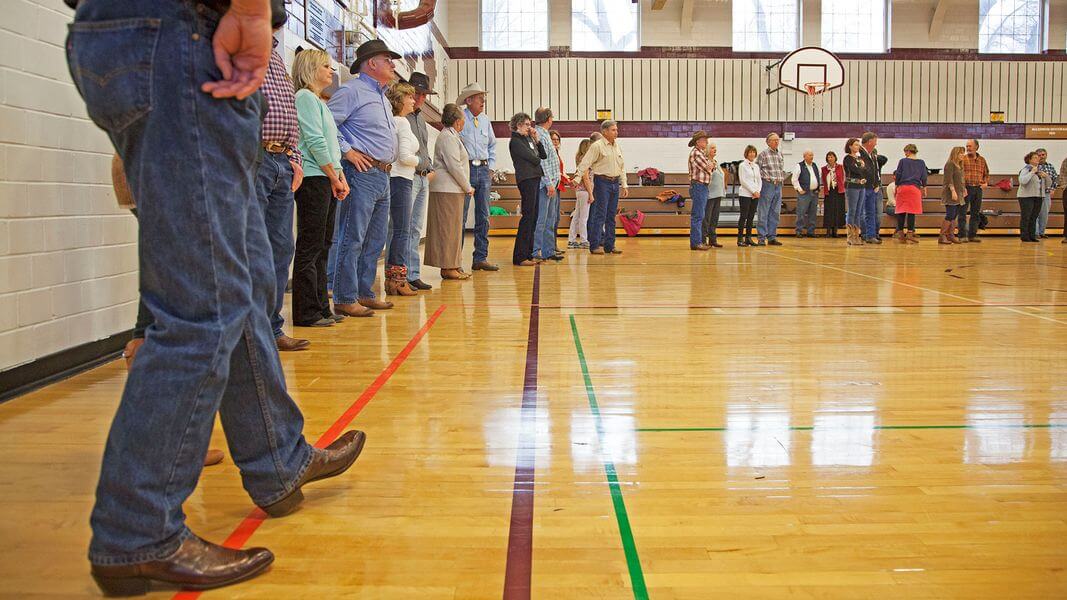 I'll be the first one to sign off on the fact that actual dance moves have basically become obsolete in my very millennial generation. Instead, a sad, sad array of swaying and booty shaking to a beat has replaced it. With that out in the open, I was excited to learn some solid dance moves, and free from hesitation, jumped in with two feet at this sold-out, early morning lesson. The instructors were exceptional, the other 100+ workshop-goers reminded me that chivalry was not dead as they lovingly clutched their better halves, and even I two-stepped my way out of that auditorium with an arsenal of fancy footwork to bring with me to the highly-anticipated Midnight Dance. But that would come later. For now, I needed to get my head in the game for one thing, and one thing only—YODELING. Talk about something you never think you'll hear yourself say.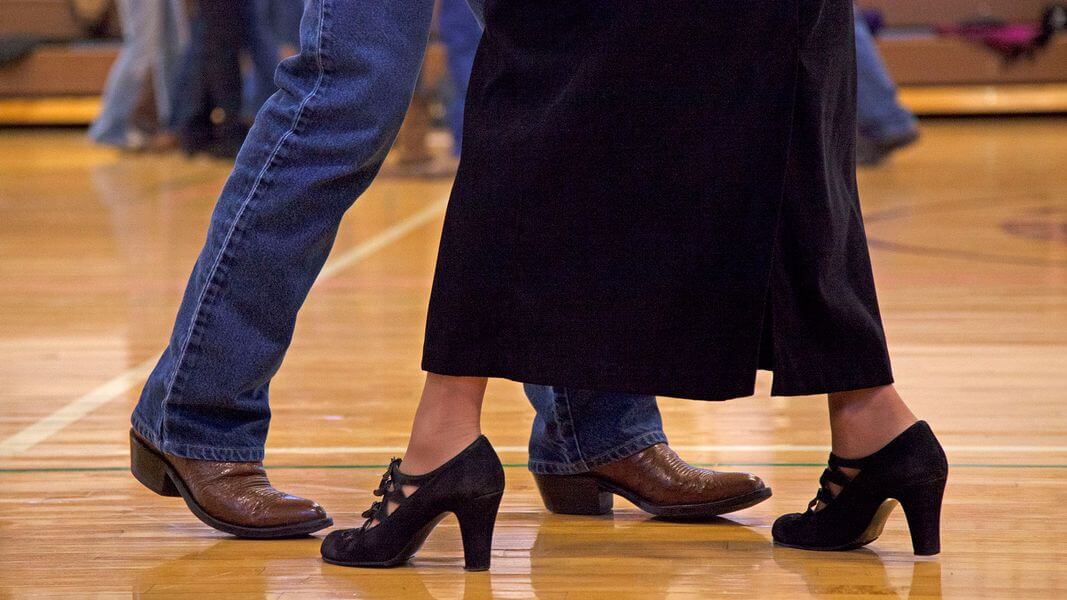 As I sunk into my seat at the Elko Convention Center, world-champ, country-crooning yodeler Gary McMahon voicelessly sauntered out from behind the auditorium curtain. With his guitar expertly slung over his shoulder and a legit cowboy swagger, McMahon stealthily approached a woman in the first row as the room went dead silent. "So, have you?" McMahon spouted out. "Have I….?" The woman replied, nervously searching for an answer. "Well, YODELED of course!" before letting out a booming, warm guffaw and plunged right into the best warble I'd ever been privy to. As something I'd chocked up as silly singing had now consumed every iota of my attention.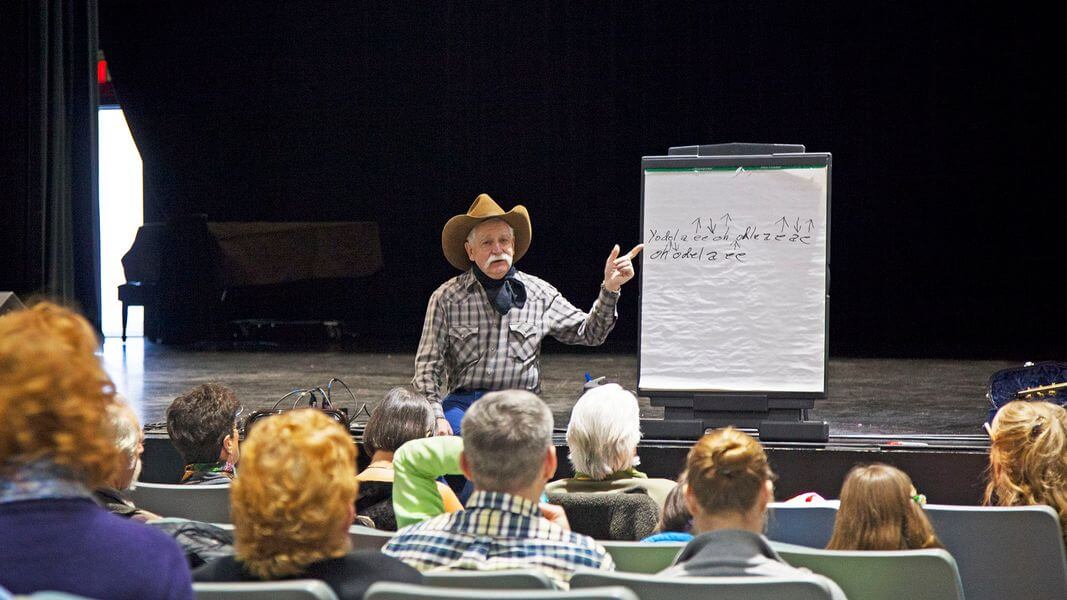 Laying out the meat-and-potatoes of yodeling, you know, the "ee's" , "ah's" and "oo's" McMahon intimidated the living daylights out of everyone, and one by one, insisted we collectively belt out a trill of our own. We may or may not have sounded like a room full of belly-achers, but the iron curtain dropped when McMahon prompted each workshop goer to personally [and quite publically] serenade him. Talk about a bold strategy, but this silver-tongued singer had just the chops to get away with such a wild request. Remember getting called out in school? To me, those are the lessons that stuck with me the most—the ones that rattled me to my core, prompting me to remember every shred of detail.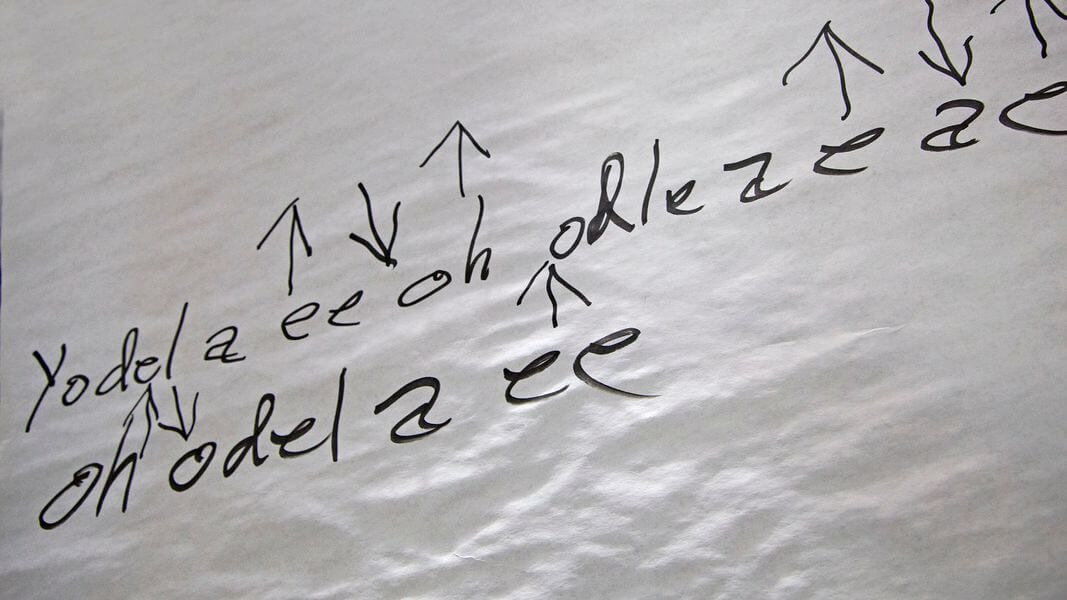 That's exactly what McMahon did. In any other scenario, most of those buckaroos would've told him to shove off, but everyone accepted it—embarrassing failures and triumphant successes and all. I tried my very best to be a graceful, ladylike Swiss babe, but I'm sure looked like a punch-drunk, tone-deaf nitwit as I let my voice rollercoaster like a prepubescent boy trying to ace choir practice. And to be frank, that was the best part about it…people let down their hair with an engaging, encouraging, professional yodeler for an hour, which was quite the experience I wont soon forget.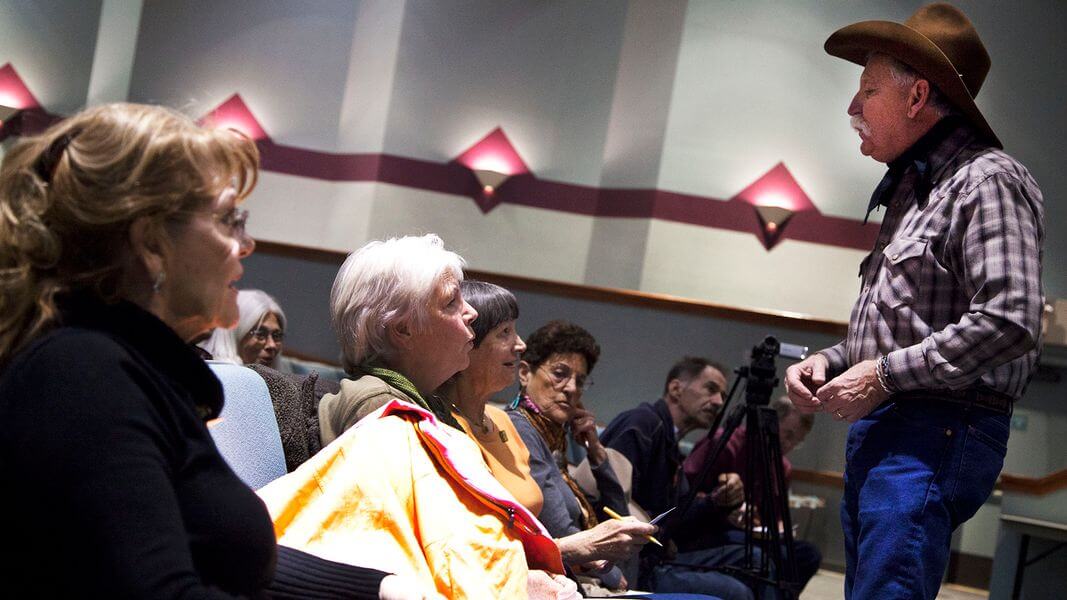 Just one thing was standing in my way before I could really call myself a true Cowboy Poetry attendee. So, I yodeled and two-stepped my bet-losing self over the legendary threshold of Capriola's…a place that truly needs no introduction. A true institution of Elko, I was going to get my hands on a wild rag if it was the last thing I ever did.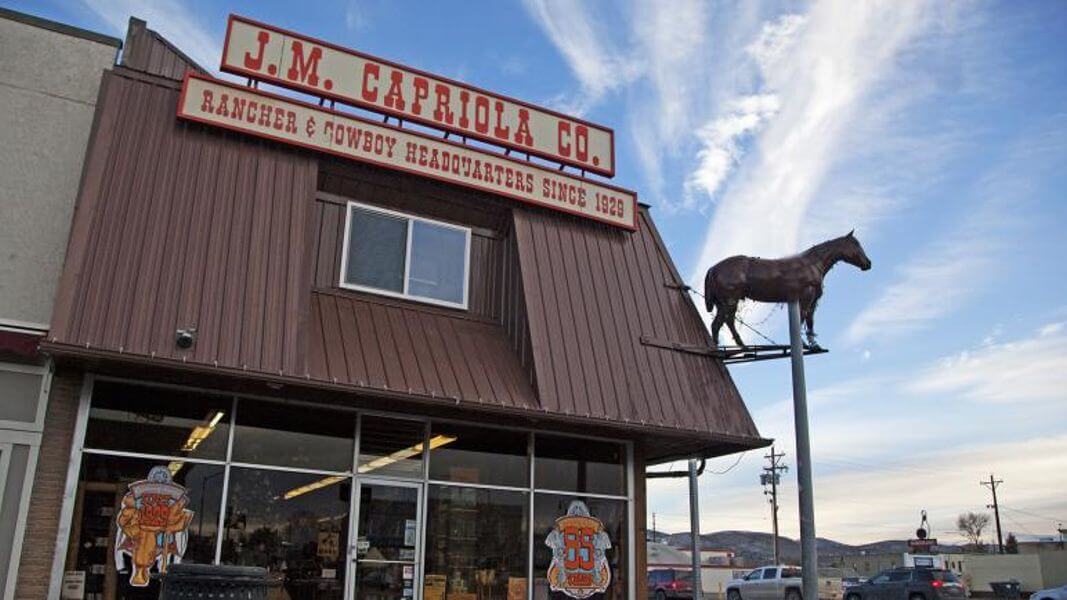 This was not my first rodeo in this Nevada institution, but I also did not know the heck what I was talking about. Not two seconds had gone by before a cheery clerk made her way from around the counter. "Hi there, if I can help you find anything, just let me know. My name is Catherine." Yep, I'm sure you spotted me out of a crowd like a man in a woman's lingerie shop. Something about her candor made me have instant trust in her, like we were old friends who picked up right where we left off years ago. "Girl, I need all the help I can get with this wild rag business. Do you have them? How do I do it? Help!"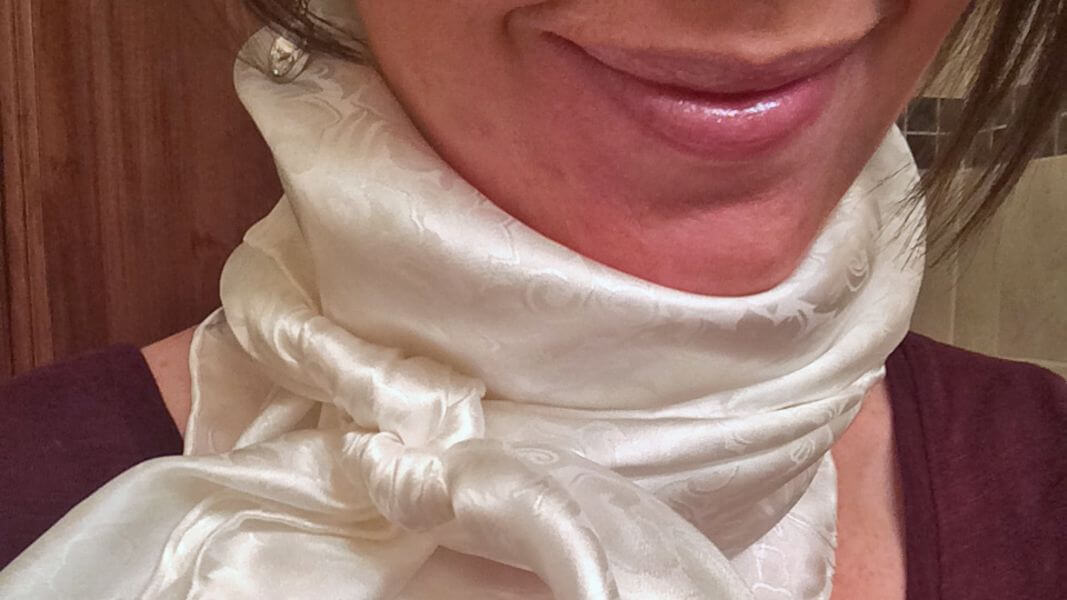 You know that scene from Great Gatsby with the maniacal scarf slinging? Yep. That's what was going on inside my noggin as Catherine pulled out the most beautiful collection of the shiniest, most gorgeous wild rags I've ever seen. Hey buckaroos, even from the cheap seats I'm calling your bluff. Warm schmorm. They're positively pretty, and that's ok. Catherine gave me a quick lesson on how to tie this gorgeous garment around my neck, asked me if I was hitting the Midnight Dance, and said she'd see me later on. See what I mean about the good vibrations around this place?
Megg and I grabbed a quick bite at Machi's, before making an appearance at our final Cowboy Poetry event, the seriously buzzed-about Midnight Dance. The minute we stepped out of Machi's, we could see that the line to get into this thing was already wrapped around the corner. Holy smokes, they weren't kidding, this was the main event. The lady at the door checked our passes, which allowed us to thankfully bypass rapidly growing line. "HAAAAVE FUN!" she shouted over the rambunctious folks inside, as she swung the big wooden doors open with an ear-to-ear grin.
The scene that unfolded in front of me is what dreams are made of, I kid you not. A boisterous, jam-packed crowd of locals, out-of-towners, Cowboy Poetry attendees, ranch hands, ranch owners were out on the town and dressed to kill. The bar scene looked like it was a westernized version of the New York Stock Exchange…buckaroos elbowing their way in and out of a jam packed crowd, tossing money and slinging Buckaroo Brew back. Around the corner, I could hear the live band cueing up, surrounded by a pack of unsettled, ready to boot-scoot crew.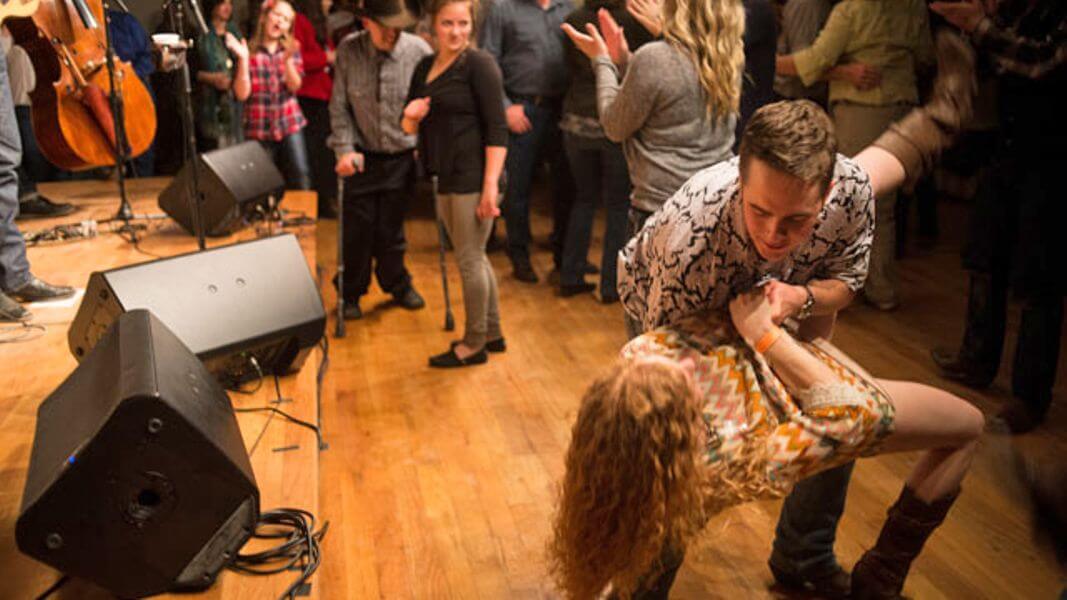 With little to no wind up, the guitarist let out a jolting riff I'm still salivating over and in one swift motion the ENTIRE room began to dance. But, my newfound two-stepping capabilities were simply not going to hold up in this crowd—I was catapulted out of the frying pan and into the fire. Women were twirlin' and a whirlin' all over the room, getting tossed into the air, dipped, and shuffled all over the room. They were effortlessly nailing the most prime, unfiltered glimpse of rodeo swing I'd ever laid eyes on. It was all so genuine and perfect, like a movie unstaged, and from the looks of it, about to give us a run for our money.
I spotted Catherine from across the room, but before I could make my way over to her a buckaroo politely yanked me out to the dance floor. Women standing alone weren't going to be standing alone for long. Noted. Again, I found myself testing my personal limits, pretty seriously afraid of what was about to go down. "I'm not very good at this!" I announced to him before he swiftly and very assuredly cooed, "well that's just fine, we'll just go with it." LAWWWD. Let me tell you this: by dropping my guard, not thinking about it all too hard [a first for me] and letting that guy scoot me around the room made me feel more alive than ever. He was a smooth operator, and I was devouring every second of it.
"How'd you learn to move like this??!" I hollered out during a dip. "I just can. My grandfather taught me when I was two, and I just know how I guess." He said. There were no posers in these parts and I was allll over it. They lived this lifestyle deeply and adored it with an intense enthusiasm I've yet to see matched. Everything I'd seen until now was simply a slow crescendo for the Midnight Dance, and I was digging it, and something I would say rivals the Strip any day of the week. Try that on for size.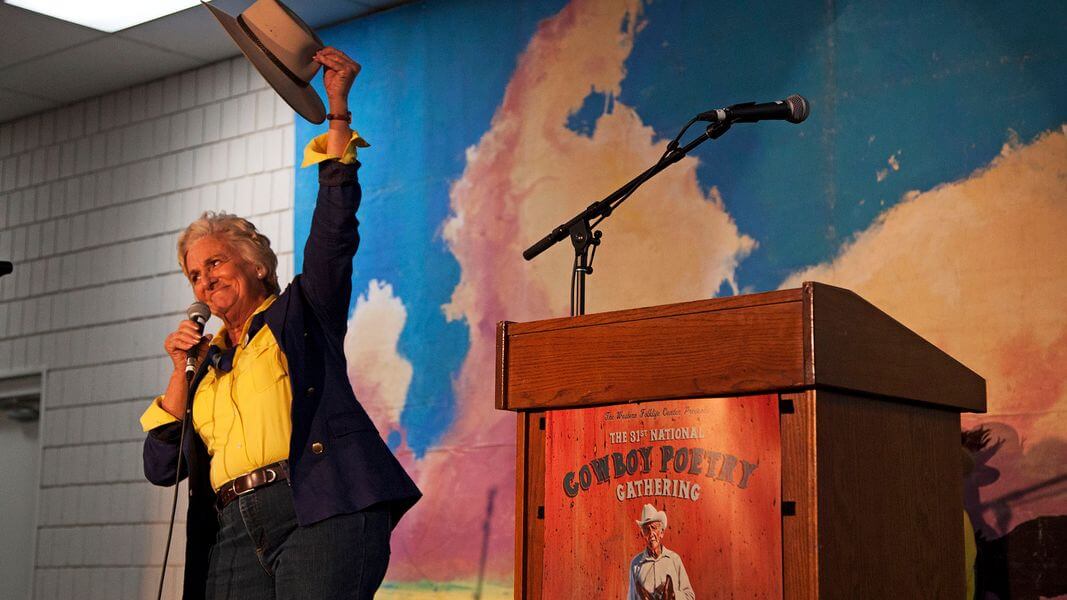 In the weeks after, I found myself two-stepping my way up the office steps, tuning into never-before dialed country music stations, and parading around in my wild rag like I just stepped off a Hermes runway. Listening to some of the greats spin a yarn, toasting some iconic libations with pals old and new, learning to yodel and not apologizing for it, accepting an in-the-moment bet, and meeting some men who redefined the norm was a desperately needed breath of fresh air that simply woke me up. All of it got under my skin and into my blood and was gratifying in an all-consuming way I can't fully put into words. A few short days at Cowboy Poetry swiftly epitomized the real Nevada and the spirit of its people. True Nevadattitude. Take all my money Cowboy Poetry, you've turned this city slicker into a lifer and I will be back for you. And this time, that hat-making and harmonica-playing business has Sydney Martinez written allllll over it.
TAKE ME THERE
Elko
National Cowboy Poetry Gathering
J.M. Capriola Co.
The Star Hotel
Stockmen's Hotel & Casino
Western Folklife Center
Carlin
B.J. Bull Pasties & Pies
Machi's Saloon and Grill

Get Inspired
Related Stories