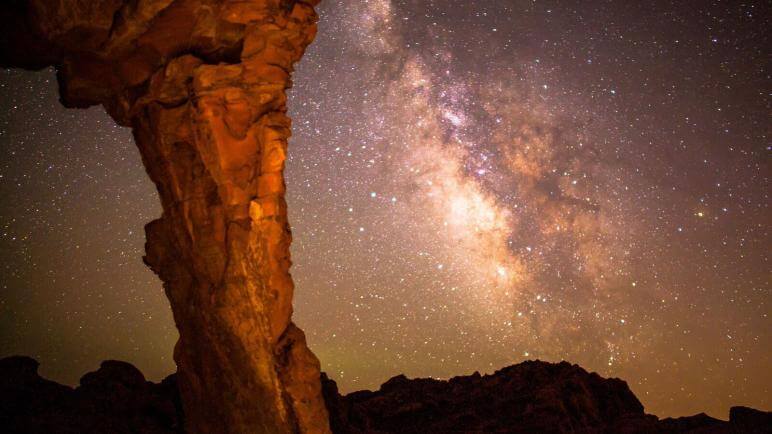 CAPTURING NEVADA'S STATESCAPE: TIME-LAPSE STYLE
I grew up like many Nevadans in a small town with a rich history of pioneers, mining, and farming. Over time, I too I grew to love the desert and its hidden secrets. The endless red rock, slot canyons, cold mountain lakes, the big horn sheep, and endless panels of petroglyphs were so easy to become swallowed up in. Needless to say, I was shocked to move out of state and be bombarded with hateful comments about the state I held so dear to my heart.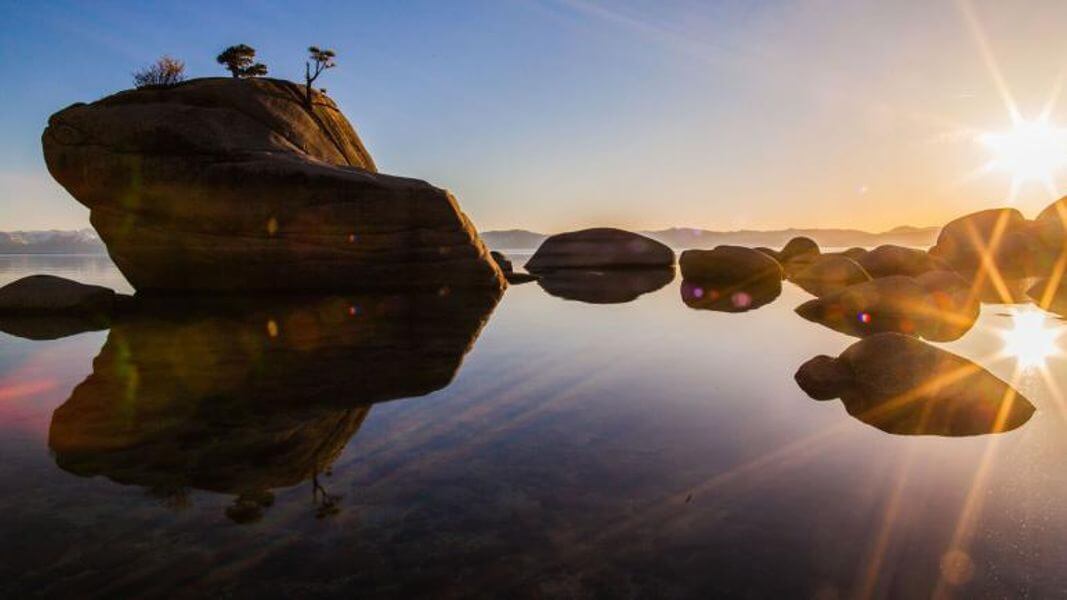 I created my video StateScapes: Nevada as a way to show off the unique and amazing natural environments and culture we have here in the Silver State. I spent two years on the project working on it piece by piece between photo and film shoots for my job. With many cold nights in the mountains and hot summer nights under dark skies, I definitely had my work cut out for me, but was so happy to be back a state I love. Two years of shooting in a state larger than the entire country of England is quite an in-depth project, but if I had to chose just one location that stood out throughout the journey, it's Lamoille Canyon.
Lamoille Canyon sits 20 miles outside of Elko in the Ruby Mountains and is the gateway to the heart of the mountains. Growing up down south I had heard of this area, but never had the opportunity to explore them. A few minutes within the picturesque canyon, and I quickly became obsessed with the landscape. I'd never before had the chance to photograph the area, and was so excited to have it be part of my project.
Recently I was driving to Reno for a photo shoot. It was near midnight and as I approached Elko I saw the sign for The Ruby Mountains. I decided to pull off and spend the night in Lamoille Canyon. It was May and the canyon was still cold at 9,000 feet. I set up my sleeping bag and cuddled close to my 4-legged road trip buddy, Pace, and fell asleep staring at the dark night sky above me, chock full of the brightest stars I'd seen in a while.
Lucky for me, I was able to spend an entire week shooting in the Rubies and Lamoille Canyon before returning home. Throughout the week, Pace and I hiked to Island Lake to shoot a time-lapse. I hauled my gear the couple miles on a beautiful trail up to the lake. At over 10,000 feet the lake had a sheet of ice on the top and was surrounded by snowdrifts. I shot towards the opposite side of the canyon praying that the storm clouds wouldn't open up and make my time at the lake colder and wetter than planned. Luckily, the weather stayed dry and my shot turned out great. Pace and I hiked down and saw the canyon grow dark as the light faded that evening.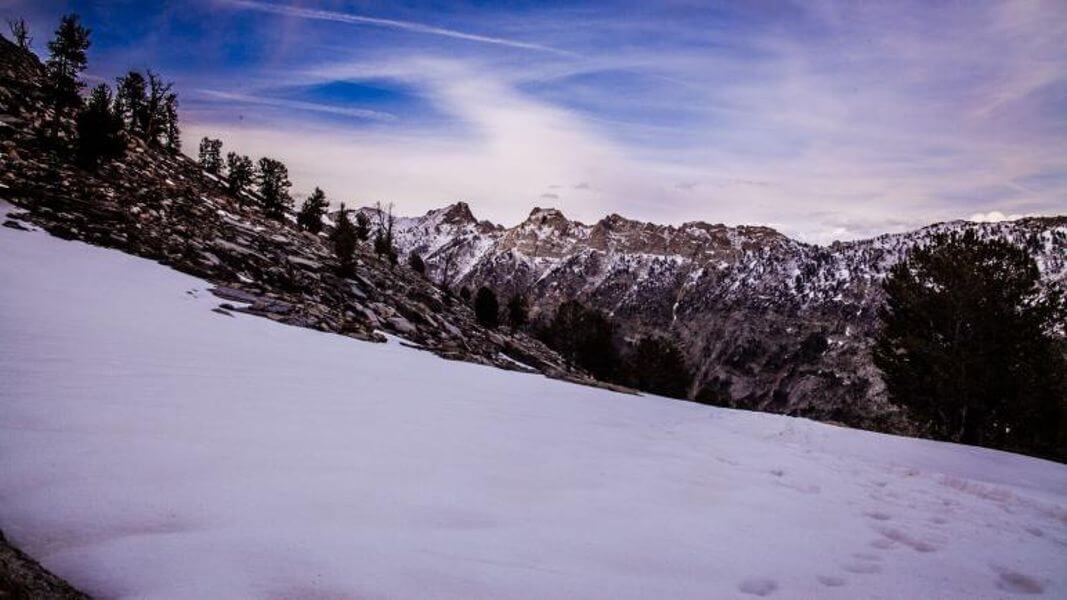 I've only been to the Ruby Mountains twice and both trips were not long enough. These mountains are incredibly beautiful and I've only seen a tiny sliver of the beauty to be enjoyed here. My next trip to the Ruby Mountains will be a backpacking trip along the Ruby Crest Trail in an attempt to see as much of this rugged beauty. And you can bet I will have my camera in tow.
Nevada's landscapes are dynamic to say the very least, and I was lucky enough to get a taste of about 45 locations peppered across the state while working on StateScapes:Nevada. From the aridity and exposed climate in the mysterious Mojave Desert down south, to the expansive wide open basins throughout central Nevada to the majestic Rubies or 'Alps of Nevada' in the north, traveling this amazing state felt like conquering a multitude of unforgettable places. A feat that I can say I am proud I could experience first hand and share with others who might not understand the true beauty that awaits in a state unlike any other.
Equipment:
Dynamic Perception State Zero w/NMX Motion Controller
Canon Mark II
Rokinon 14mm, 24mm and Canon 70-200mm
Music:
I Hear Sirens: Deception Has A Way With Words [Licensed via youlicense.com]
Contact Information:
[email protected]
702-726-0430
Facebook https://www.facebook.com/DerrickLytleMedia?fref=ts
Instagram http://www.instagram.com/derricklytle
Youtube http://www.instagram.com/derricklytle
Vimeo http://www.vimeo.com/derricklytle
Tumblr http://derricklytle.tumblr.com/
***Editor's Note***
Some of the incredible places that are shown in Derrick's video were captured at The International Car Forest of the Last Church, Lake Tahoe, Thunder Mountain, Lamoille Canyon, Pyramid Lake, Berlin-Ichthyosaur State Park, Rhyolite, Ward Charcoal State Park, Valley of Fire State Park, The Fremont Street Experience, Las Vegas, MGM Grand Hotel & Casino and Reno. If this inspires your own adventures, don't forget to post your own adventures of how you captured the perfect Silver State shot!
Get Inspired
Related Stories