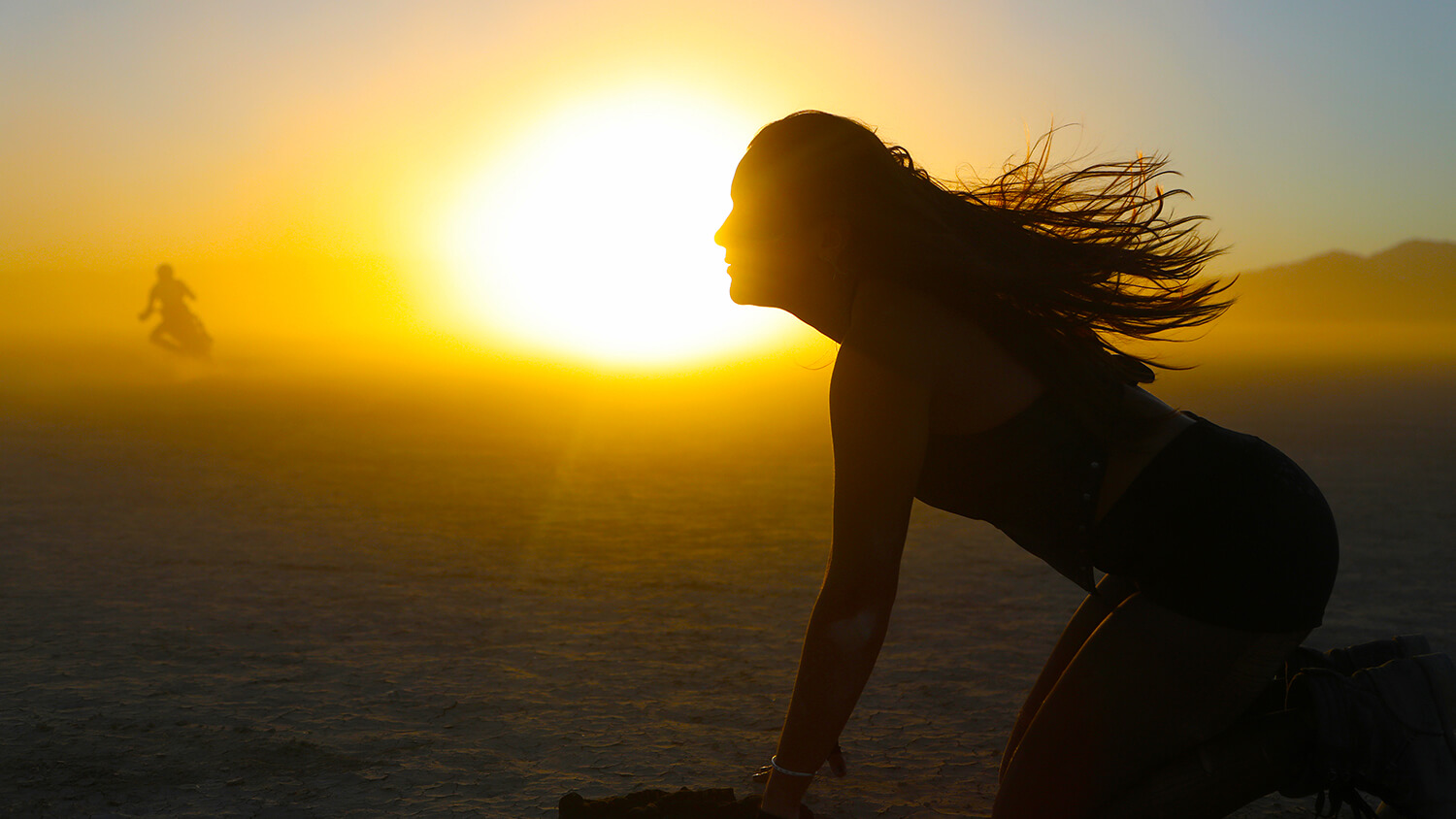 LET THAT BATTLE BORN FLAG FLY, BABY. IT'S NEVADA DAY!
We Nevadans love our state so much that we even celebrate its damn birthday—with an official day off and everything.
If you live here, you probably already look forward to that long October 31 weekend, whether it's to cruise to the capital for a city-wide bash, to hit the highway on a home-state adventure, or even just to show some Silver State pride by shopping local and supporting your fellow Nevadan.
If you've visited from another state, you know when that Nevada magic first took hold of you. Whether you were moved to an emotional puddle as a band of wild burros called in the sunset, or you first witnessed the Milky Way from a hot spring with your naked eye, or you fell in love with some oddball attraction, old-school sagebrush saloon, or funky little town on a spur-of-the-moment road trip, it just happens, and it happens hard.
And if you haven't yet had the pleasure, be warned. You'll want to keep coming back to chase that only-in-Nevada freedom again and again.
Whether you're a backcountry solace-seeker, Vegas virtuoso, or road trip rock star. A native or "Battle Born-again," a Nevadan-at-heart or newly aspiring to be. Whatever kind of Nevada-loving soul you are, and however you get your kicks out here, we see you. And we commend you.
Happy Nevada Day, you wild, beautiful things!
OH GIVE ME LAND, LOTS OF LAND

UNDER STARRY SKIES ABOVE, DON'T FENCE ME IN
LET ME RIDE THROUGH THE WIDE OPEN COUNTRY THAT I LOVE, DON'T FENCE ME IN
LET ME BE BY MYSELF IN THE EVENING BREEZE,
LISTEN TO THE MURMUR OF THE COTTONWOOD TREES,
SEND ME OFF FOREVER BUT I ASK YOU PLEASE, DON'T FENCE ME IN
JUST TURN ME LOOSE, LET ME STRADDLE MY OLD SADDLE UNDERNEATH THE WESTERN SKIES,
ON MY CAYUSE, LET ME WANDER OVER YONDER TILL I SEE THE MOUNTAINS RISE,
I WANT TO RIDE TO THE RIDGE WHERE THE WEST COMMENCES,
GAZE AT THE MOON TILL I LOSE MY SENSES,
I CAN'T LOOK AT HOBBLES AND I CAN'T STAND FENCES,
DON'T FENCE ME IN.
Get Inspired
Related Stories