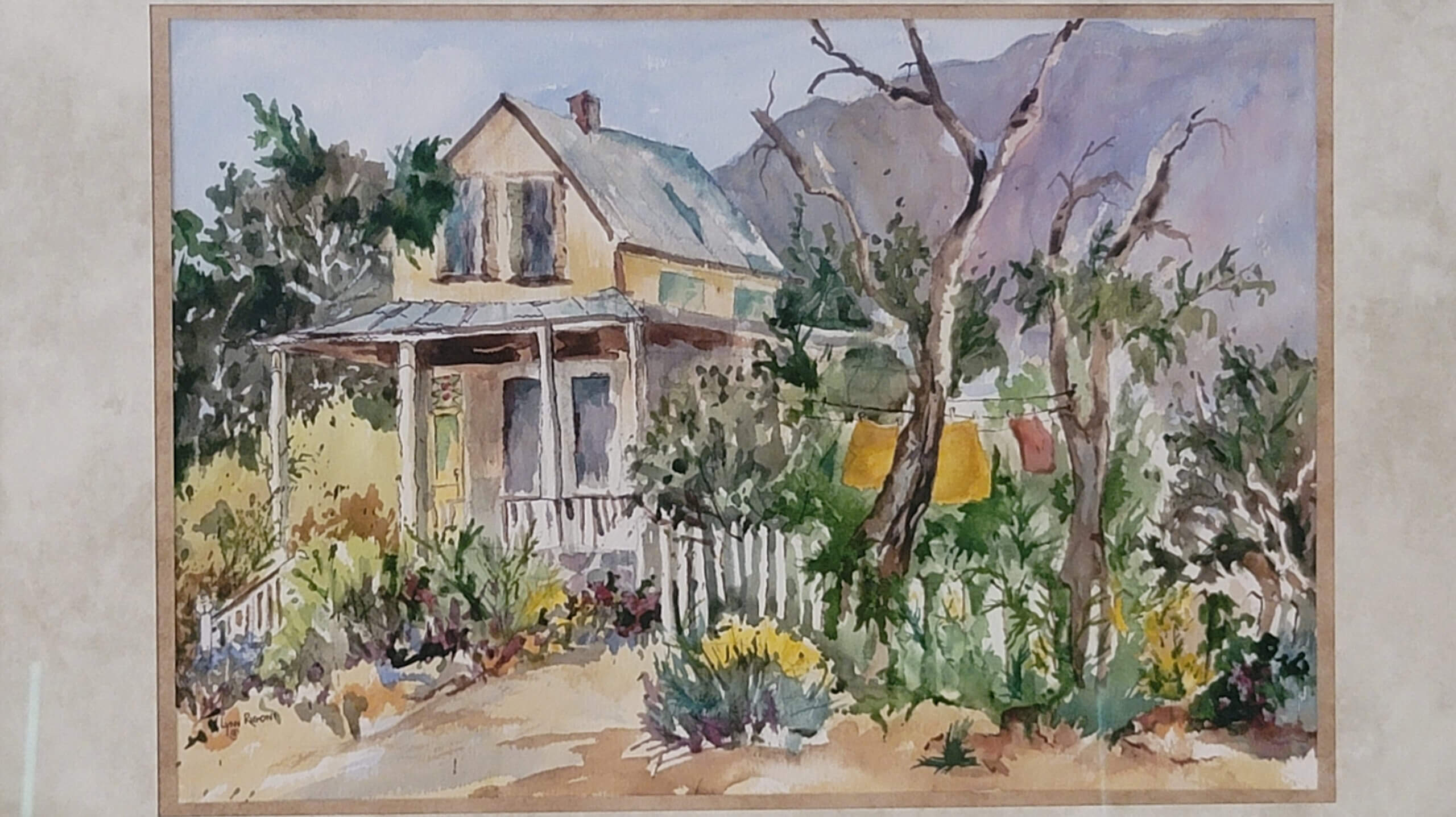 Lost City Museum's Hot & Dusty Art Invitational
Nevada, in the hands of an artist, can appear charming, intimate—even forbidden. Our state is complex, and its many aspects are celebrated in the Hot & Dusty Art Invitational running August 4–31 at the Lost City Museum in Overton—a Nevada treasure already worth the trip on its own About a dozen artists will be showing their work in this exhibit, themed "Celebrate Nevada," and Silver State supporters are encouraged to come out to Moapa Valley and vote in-person for their favorite piece.
In August, this art show is the perfect place to Discover Your Nevada through the eyes of Nevada artists. From paintings that explore what it means to be an artist in Las Vegas to charming scenes of rural life, the art show at Lost City Museum reveals the many layers of the state we call home.
Lost City Museum preserves and exhibits artifacts recovered from local prehistoric archaeological sites that were flooded when the Colorado River was dammed to form Lake Mead. Built in 1935 by members of the Civilian Conservation Corps, the museum is listed on the National Register of Historic Places. Museum admission is $5 for adults and free for kiddos and museum members.
Here's a sneak peek of a few of the art pieces featured in the show.
"Sabbatical in Chicken-Suit Central," oil-on-panel by Gig Depio
Las Vegas artist Gig Depio remembers a teacher telling him about a job he had that required wearing a chicken suit. You do what you do to survive. And for Depio, that means donning the persona of a Las Vegas artist. Even though "we're really just like everyone else," Depio says, Las Vegas artists can be perceived differently, because of the city's overwhelming connection to tourism.
"But you have to don that persona to interact with others," Depio says. Wearing a chicken suit, Depio said, "is a metaphor for representing where you live."
The subject of his painting is an Elvis impersonator — "an allusion to wanting to be the real deal" —but one surrounded by the trappings of a construction worker, his side gig. The painting is complicated, Depio admits, but… you could say the same of Nevada.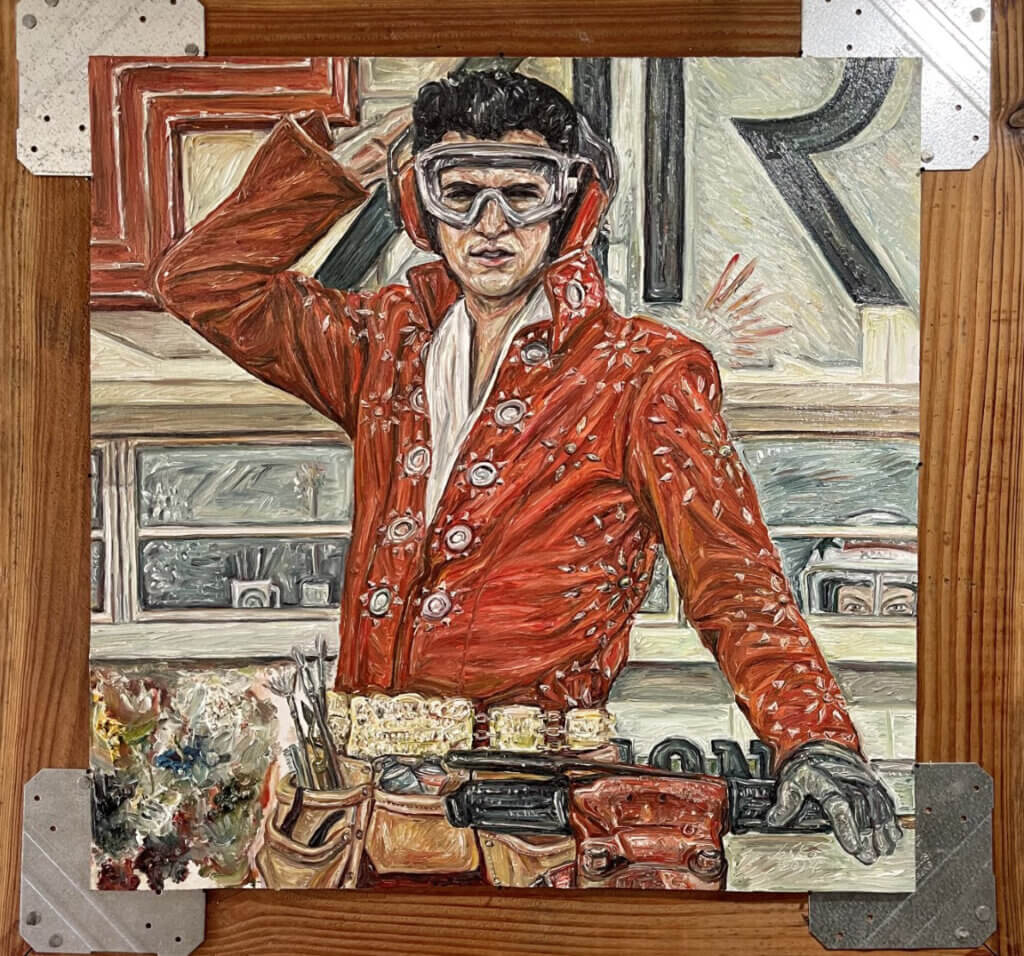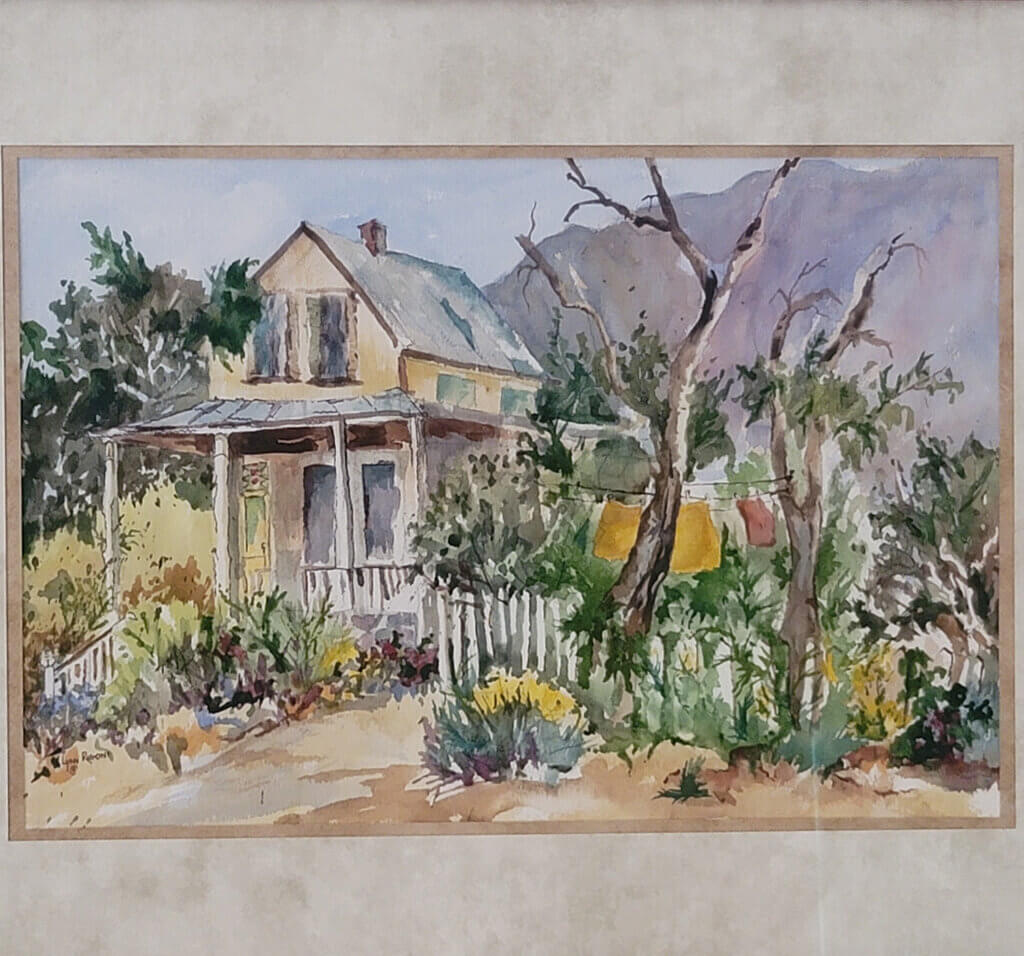 "A Forgotten Place," watercolor by Lynn Rigoni
Inspiration strikes at the most unlikely times — like when you spot a clothesline while walking down a side street in Virginia City. "The colorful things on the line caught my eye," artist Lynn Rigoni said. The result: a watercolor painting of a tidy rural home, complete with a white picket fence and porch.
The Overton resident began painting in Virginia City in the 1980s, and jokes that she keeps returning, "like a bad penny." She turns up all over the state, from Jarbidge — almost to the Idaho border — to the long stretch of desert between Tonopah and Ely, and places beyond, drawn to the history and the landscape. "I just love Nevada," she says, "I feel like I'm part of it."
"Neon Gates," oil by Q'shaundra James
Q'shaundra James is one of those rarest of Nevada residents: a born-and-bred Las Vegas native. She brings that local perspective to a new, untitled work she will show for the first time in the "Celebrate Nevada" art show. "Some people might think it's negative," James said, referring to the fence and 'No Trespassing' sign that frame her landscape of the Strip. "It's more a metaphor that Las Vegas has a lot to offer, and I haven't completely accessed it."
James primarily is a portraitist, and says she often explores what's "behind the scenes, as opposed to what's on the surface" in her work. She took the same approach with her new landscape painting, offering a more intimate look at a city so many think they already know.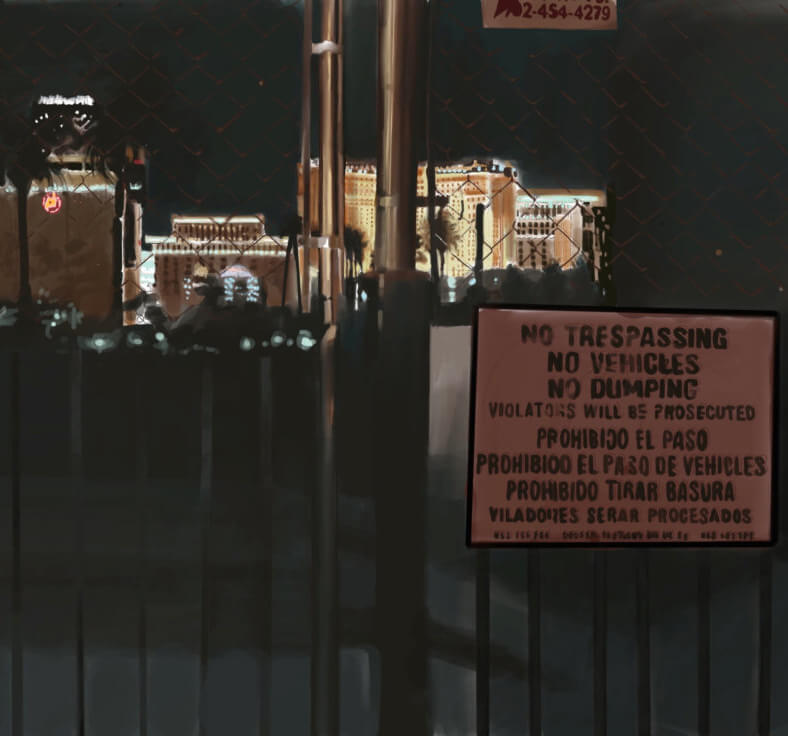 For more information on Lost City Museum's Hot & Dusty Art Invitational, click here, or dial the museum directly at (702) 397-2193.