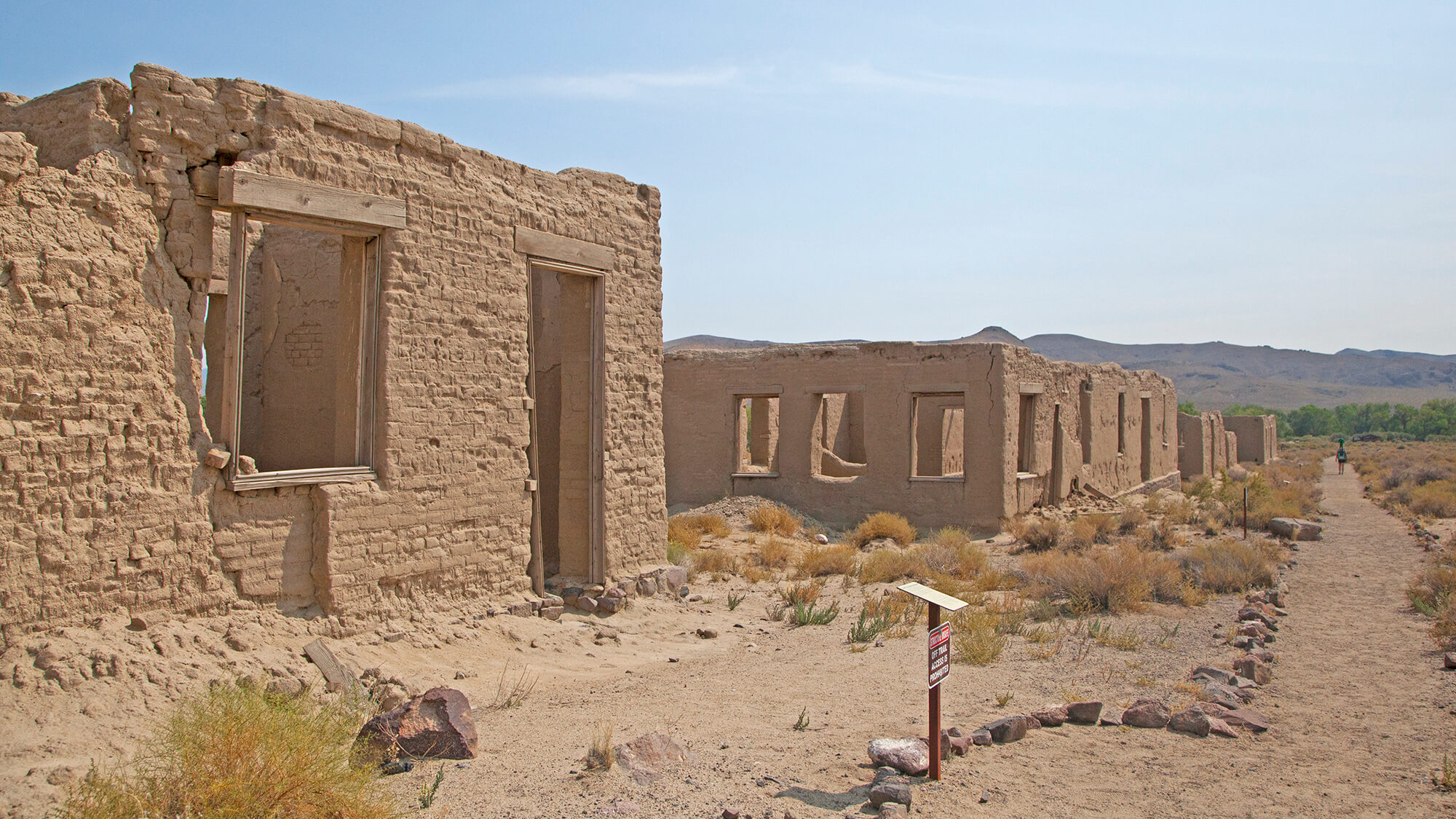 Nevada Near-cations: Fall Break Ideas Include Ghost Towns, Galactic Gazing, and Outhouse Racing
CARSON CITY, NV – As Northern Nevada families are looking for closer-to-home options for Fall Break travel with kids, Nevada offers a variety of fun and educational 'near'cations. Travel Nevada has ideas for making memories in our own backyard, including exploring ghost towns, heading out after dark to soak in the stellar skies, or attending the wacky Outhouse Races in Virginia City.
Spirited Sightseeing
Nevada has more ghost towns than actual populated ones, all waiting to be discovered on a day trip from Reno.
Fort Churchill: Less than an hour from Reno, this former military fort dates back to 1861. Designated trails lead visitors to various ruins, said to attract paranormal activity.
Belmont and Manhattan Ghost Towns: Separated by about 15 miles, those two ghost towns are about four hours away from Reno. In Belmont, scope the 100-foot-tall brick chimney and still-standing stamp mill walls. A stunning wooden church is the focal point in Manhattan, stolen from its neighbors in Belmont. Download a self-guided walking tour ahead of time at https://belmontcourthouse.com/.
Unionville: Two hours from Reno, this ghost town was once home to Mark Twain, who wrote about his experience in Roughing It. Today, you can visit Twain's cabin.
Galactic Gazing
Go beyond the glow of Reno's city lights and get a front row seat to the brightest stars and the darkest skies in all of the Lower 48.
Great Basin National Park: Located six hours from Reno, Great Basin National Park's remote location helps keep the crowds away. Its distance from major cities also means it's far from bright lights, making it ideal for stargazing. A newly-built Astronomy Amphitheater serves as a place for "dark rangers" to share stories and education about the night sky. Book a room in Ely to make it a convenient near-cation.
Black Rock Desert: two hours from Reno, the Black Rock Desert playa is one of the longest, flattest, and widest open stretches of land on Earth, providing amazing stargazing opportunities.
Outhouse Racing
Take a trip to the Comstock on Oct. 2 for the 32nd annual World Championship Outhouse Races. The origins of this free event date back to when plumbing was outlawed in Virginia City and angry residents took to the streets with their outhouses in protest. The modern-day event pits teams of costumed racers against one another as they push their homemade outhouses down C Street toward the toilet paper finish line to claim the latrine title. Experience more Comstock nostalgia by booking a room at the historic Gold Hill Hotel or newly-opened Tahoe House Hotel.
Need other ideas for Nevada near-cations? View itineraries and plan your trip at DiscoverYourNevada.com.
EDITORS: high-res images are available here.
Travel Nevada (the Nevada Division of Tourism) is part of the Nevada Department of Tourism and Cultural Affairs. It is responsible for promoting and marketing Nevada as a travel destination. Operating within a performance-based budget structure, Travel Nevada is funded solely by a percentage of lodging tax paid by overnight guests throughout the state. For more, visit TravelNevada.biz.