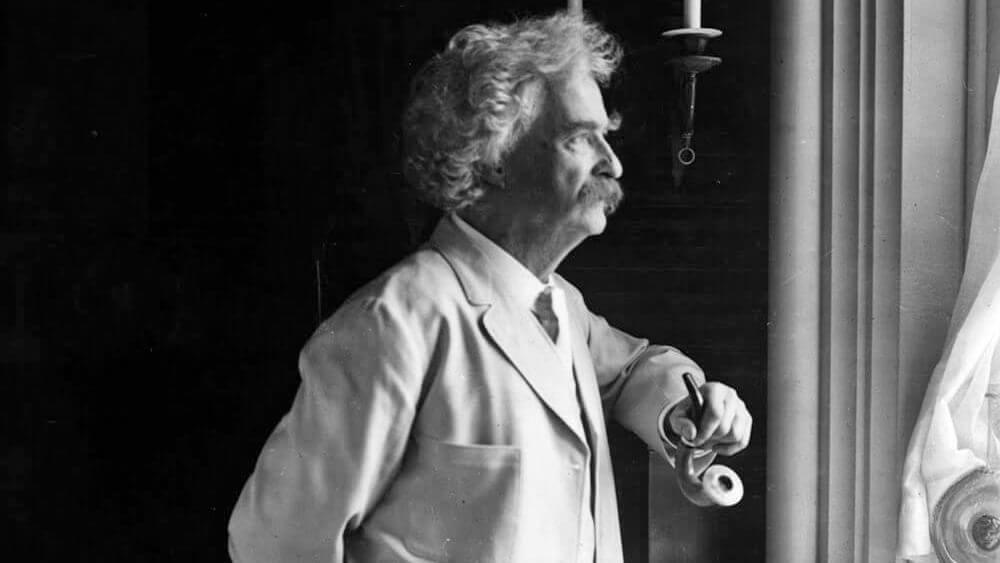 Travel Nevada Launches Legendary Nevadans: Shapers of the Silver State Story
CARSON CITY, NV – The Silver State has always been a magnet to unusual, extraordinary characters. We're talking Wild West gunmen, frontier survivalists and American Indian artisans, famous folk like Samuel Clemens (or we should say, Mark Twain), and far beyond. To celebrate Nevada Day, Travel Nevada encourages Nevadans to follow in the footsteps of historical figures who helped shape the state's story.
After visiting DiscoverYourNevada.com to read up on what makes these legends legendary, discover where you can follow in their footsteps today across museums, ghost towns, historic hotels, and other stomping grounds around the state.
Some of the larger-than-life personalities who helped shaped the Silver State include:
Mark Twain: America's Most Celebrated Humorist
It was in Nevada that Samuel Clemens adopted the pen name "Mark Twain" and trained his ears on colorful language — leaving his mark on American literature, humor, and culture. Today, pay your respects in Virginia City at the building that housed the Territorial Enterprise newspaper, where Twain worked many long days, as well as at the Delta Saloon, where he reportedly spent even longer nights. Follow his footsteps to Lake Tahoe or walk along the Kit Carson Trail in Carson City to see the house of Twain's brother, Orion Clemens. Or head even further out to Unionville — Twain's miner's cabin still stands in the canyon where he learned the hard way that "all that glitters is not gold."
Dat-So-La-Lee: Washoe Basket Weaver Extraordinaire 
When it came to hand-woven baskets, no one could hold a candle to Carson Valley's Louisa Keyser, otherwise known by her nom d'art, Dat-So-La-Lee. Dat-So-La-Lee's exceptional style caught the eye of collectors during the "basket craze" of the early 20th century, landing her art in institutions like the Met and the Smithsonian as examples of the highest form of the skill. Today, stop by the Nevada State Museum to see this unparalleled work in person. Then hit Stop 25 along the Kit Carson Trail to see the one-story cottage, now on the National Register of Historic Places, where she lived until her death. More of Dat-So-La-Lee's basket art can be seen on permanent display at the Nevada Historical Society in Reno. 
Virgil & Wyatt Earp: Wild West Lawmen (Most of the Time, At Least)
Already famous from his days as an Old West lawman, gambler, and gunfighter in Arizona, Wyatt Earp's reputation — along with that of his brother, Virgil — followed him to central Nevada, complicating his chances at a quieter life. Local lore places Wyatt behind the bar of the Mizpah Hotel's saloon for some time, and Virgil was on the payroll at the National Club, where at age 62 and with one functional arm, the 6'2" man was employed as a "special officer" — code for glorified bouncer.
Bonus: Living Legend Mike Williams, Paiute Artisan
Mike Williams is a living legend. A Great Basin Paiute, Williams has spent decades crafting duck decoys out of tule reeds, feathers, and other natural resources found around the Stillwater National Wildlife Refuge outside Fallon. These modern-day decoys are as close as it gets to the ones made thousands of years ago by his ancestors, including the famous set discovered in Lovelock Cave in the 1920s. These, along with several of Williams' pieces, are proudly housed in the Smithsonian Museum in Washington DC. Learn more in Lovelock, where a 20-mile self-guided tour leads you through scenery and locations rich in geologic and human history at Lovelock Cave and in Fallon at the Churchill County Museum and Archives.
Discover more Legendary Nevadans at DiscoverYourNevada.com.
EDITORS: for high-resolution images of Legendary Nevadans, click here.
***
Travel Nevada (the Nevada Division of Tourism) is part of the Nevada Department of Tourism and Cultural Affairs. It is responsible for promoting and marketing Nevada as a travel destination. Operating within a performance-based budget structure, Travel Nevada is funded solely by a percentage of lodging tax paid by overnight guests throughout the state. For more, visit TravelNevada.biz.