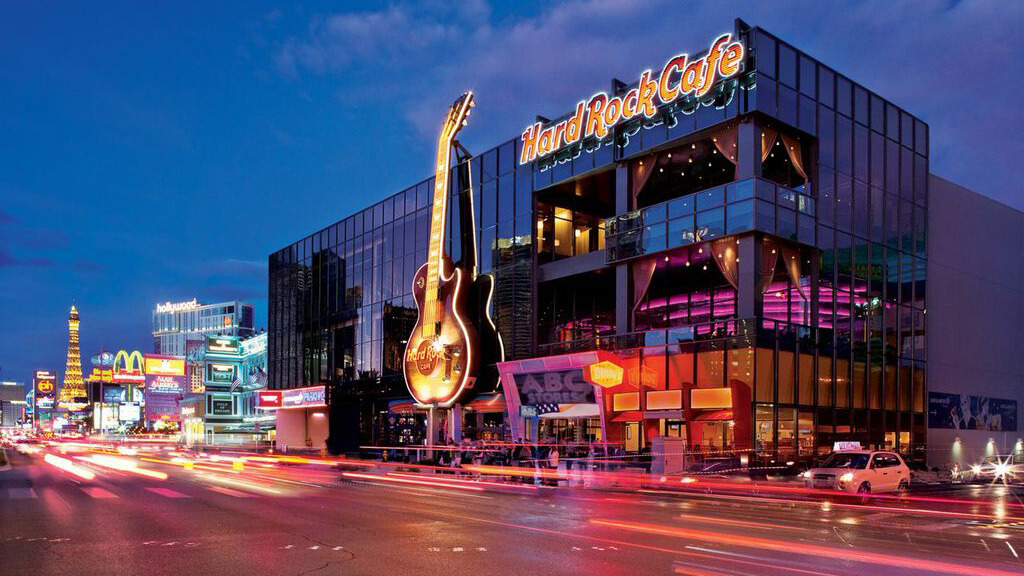 If you think the Hard Rock Café is a good time, wait till you see the hardest rockin' joint in Las Vegas: the Hard Rock Hotel and Casino. The Hard Rock Casino is located just behind the café on Paradise and Harmon, and loaded with memorabilia from every rock star imaginable, from Britney's school uniform to the Boss's guitar, and the atmosphere just starts rolling from there. The Hard Rock's casino is a favorite of the hip crowd – where else can you experience Jimi Hendrix slots?
The casino surrounds the Center Bar, and if you don't see a celebrity there on a weekend night, you're bound to see one at one of the gaming tables. Or at one of the many ultra-cool restaurants in the HRH stable: the always-satisfying Nobu, often honored as Las Vegas' best Japanese restaurant; the sensuous and swanky A.J.'s Steakhouse, one of Vegas' most intimate rooms; and the laid-back Pink Taco, for a fresh, fun spin on Mexican. AGO, the newest restaurant at the Hard Rock, features Tuscan style Italian cuisine.
Across the hall from the Taco are a series of shops, the tempting Love Jones lingerie store; the handy Rock the Jewelers; and, of course, the souvenir-packed Hard Rock gift shop. Keep going down the corridor toward the expansive convention area and you'll run into Vegas party central's "recovery area," also know as the full-service Rock Spa, a high-tech health club and chic salon.
Back in the casino area, there's one of the most stylish sports books you'll ever see, as well as the fabulous Viva Las Vegas Lounge. Then there's the entrance to one of the most intimate concert halls in the rock world, The Joint, where all the major acts come to play and then party Vegas-style, often in the Hard Rock's happening Body English nightclub. One of the hottest attractions at the Hard Rock Hotel is the sprawling lagoon pool, with its sandy beaches, full-service bars, swim-up blackjack, underwater music and lots of young people who look good in bathing suits.
Over 600 rooms are pretty cool, too, especially the Hard Rock's many suites. Even basic rooms include French doors (some of which open to a view of the pool), a Bose stereo system, 310-thread-count linens and a cotton bathrobe.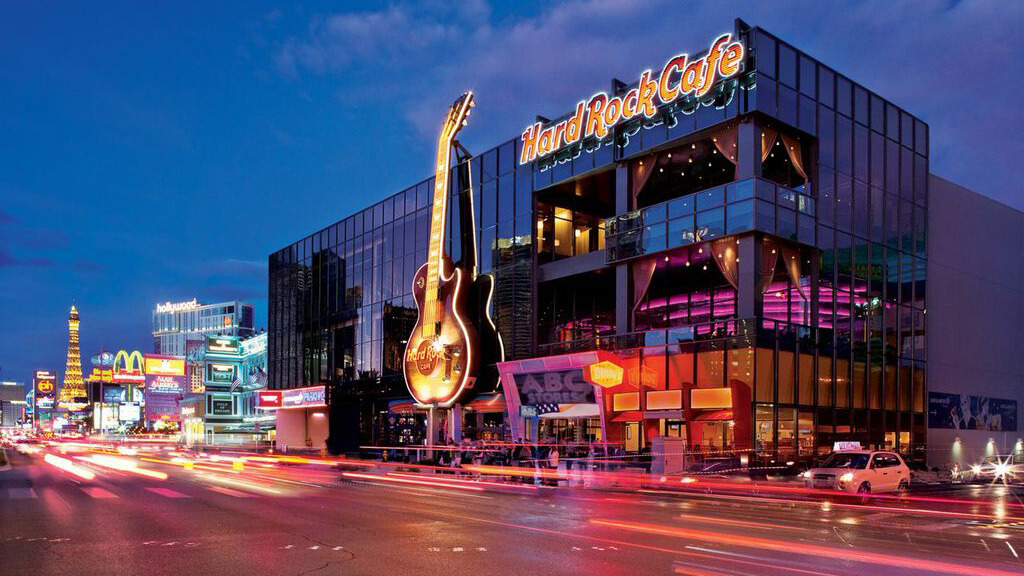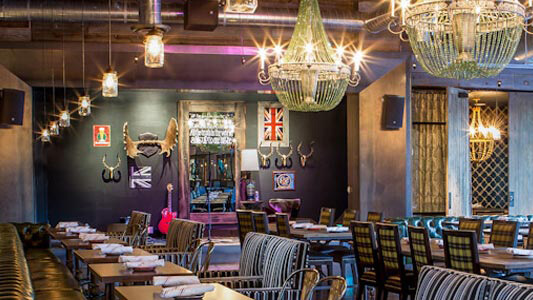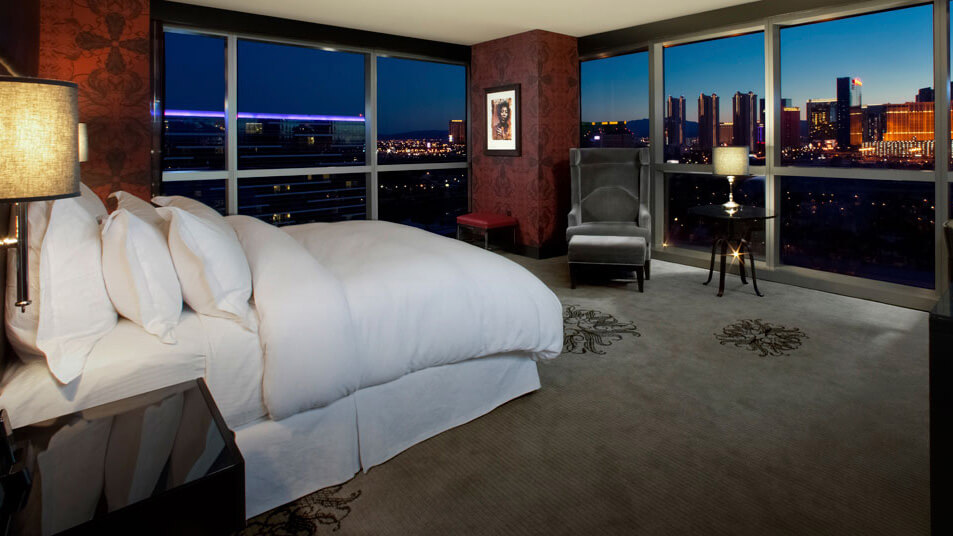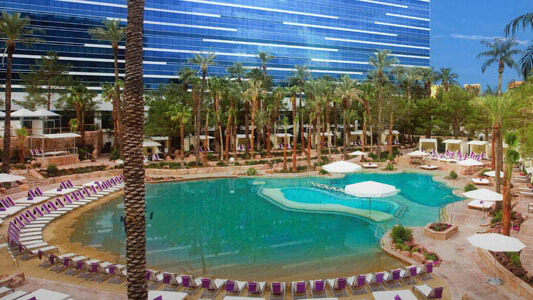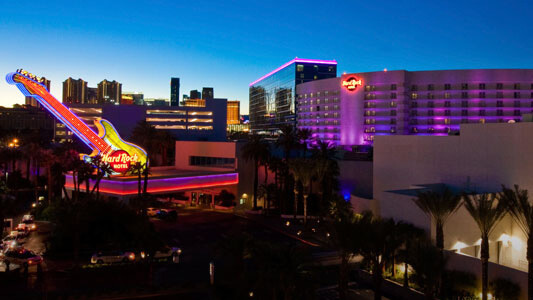 This Location: