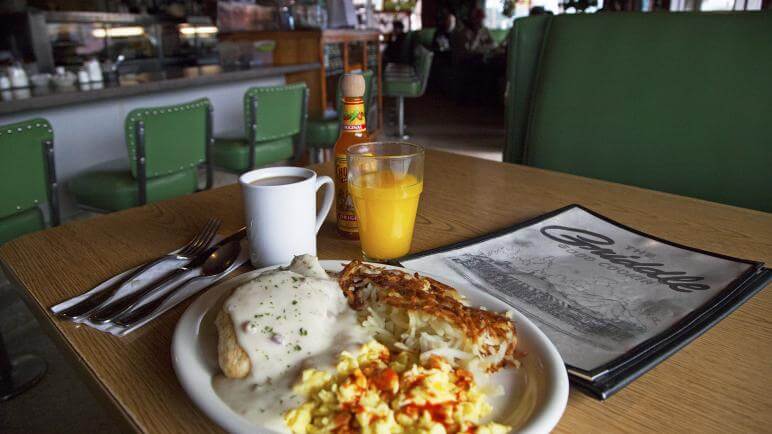 Griddled Goodness in Winnemucca
I think it's pretty safe to say that Vegas is the neon capital of the world, no doubt about it. While Vegas steals the show with all its glimmering mightiness, there's one tiny little detail that's mastered living in the shadows for decades, quite ironically in fact. Sprinkled across Nevada like more sequins than those on Elvis' bellbottoms are some splashy, throwback nods to a striking era that I wish still existed….serious whoppers, guys. Sure there is modern-day neon still going on, but the level of craftsmanship and imagination that went into some of these buzzing, retro marquees is straight up stupefying.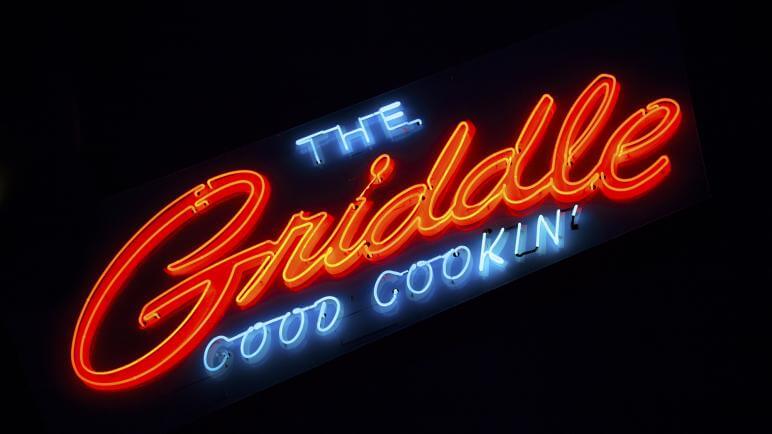 And there couldn't be more of a perfect example of this period that The Griddle, safely tucked away in the core of downtown Winnemucca's. As one of the most identifiable neon signs in the Silver State, I'd totally seen photos of it before, but couldn't quite absorb its greatness until standing underneath its humming magnificence one brisk March evening. "The Griddle, Good Cookin," it cooed to me as I let my shutter rip. The only problem? Sure I'd scratched that neon itch pretty damn good, but only half of the experience was completed. I needed some of that self-proclaimed, legendary fare in my gullet!
So, only temporarily satisfied, I showed up the next morning during regular business hours. My distinct hankering for some biscuits and gravy was shut down with one foot over the threshold. I had a feeling I was in for some mighty fine fare, but did not see the most epically retro diner of all time coming. While tons of locals packed the crescent shaped, avocado-hued booths going about their regular business, I picked my jaw up off the floor and tried to gain some composure.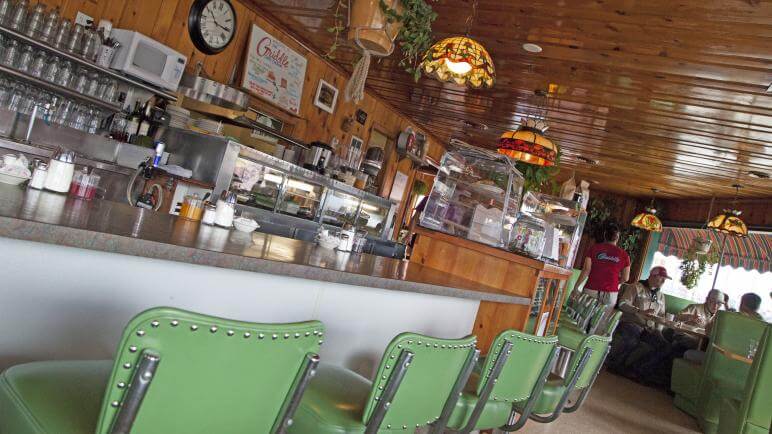 "Grab a seat anywhere you'd like, hun. We'll be right over!" a waitress energetically chirped at me. A few minutes later, I had a piping hot cup of joe, some fresh-squeezed OJ—poured out of an authentic fiesta pitcher, mind you—and had my biscuits and gravy order whirring around the ticket carousel to the kitchen. Clearly, The Griddle's been doing something right considering it's been a Winnemucca staple for nearly 70 years, but hot damn! I couldn't get over the astounding décor…I mean they were hitting allllll the right spots. And then my food showed up.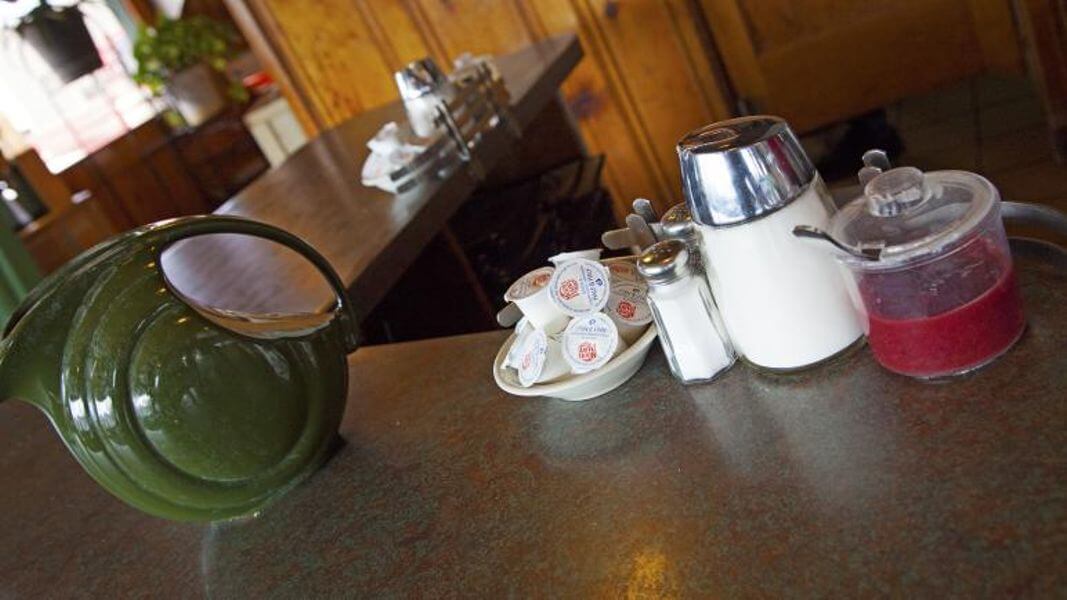 I've got to let you in on a little secret here: When I'm out exploring the lesser known Nevada, my go-to meal of choice is biscuits and gravy, hash browns, and eggs. Maybe a Bloody Mary occasionally, too. And yowza, did The Griddle pass with flying colors. In fact, it pulled into fav version of my go-to meal that day—everything about this Nevada restaurant was a high fly ball over the left field wall. I mean, first off, it was so beautifully presented I didn't want to eat it, and instead took several moments to capture the amazing Instagram-worthy moment this meal so deserved. One mouthful of buttery/flaky/gooey/creamy biscuits and gravy and I was in heaven. The hash browns?! I can't even talk about the cooked-to-perfection hash browns. You win this round, Winnemucca.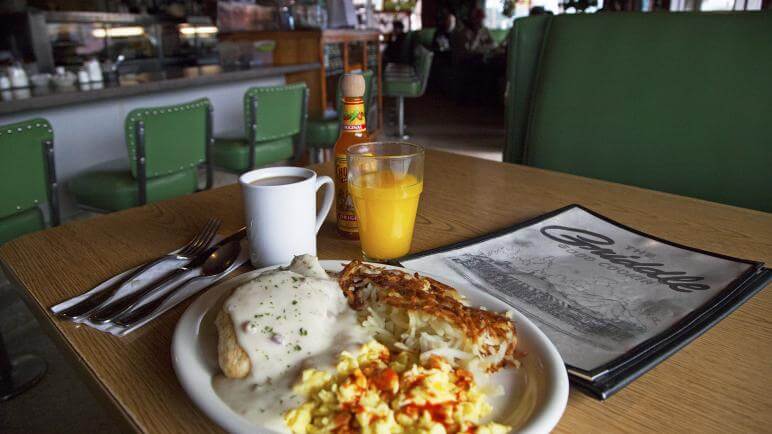 The most perfectly preserved nostalgic décor, all the little details [like the homemade jams] friendly exchange between locals, you name it—it was all just totally working. All I can say is you'd better to The Griddle, and quick. Winnemucca's got tons to offer—this little nugget of paradise included—just take a few minutes to jump off Nevada's Cowboy Corridor and peruse this Western wonderland. #NVEats
Get Inspired
Related Stories