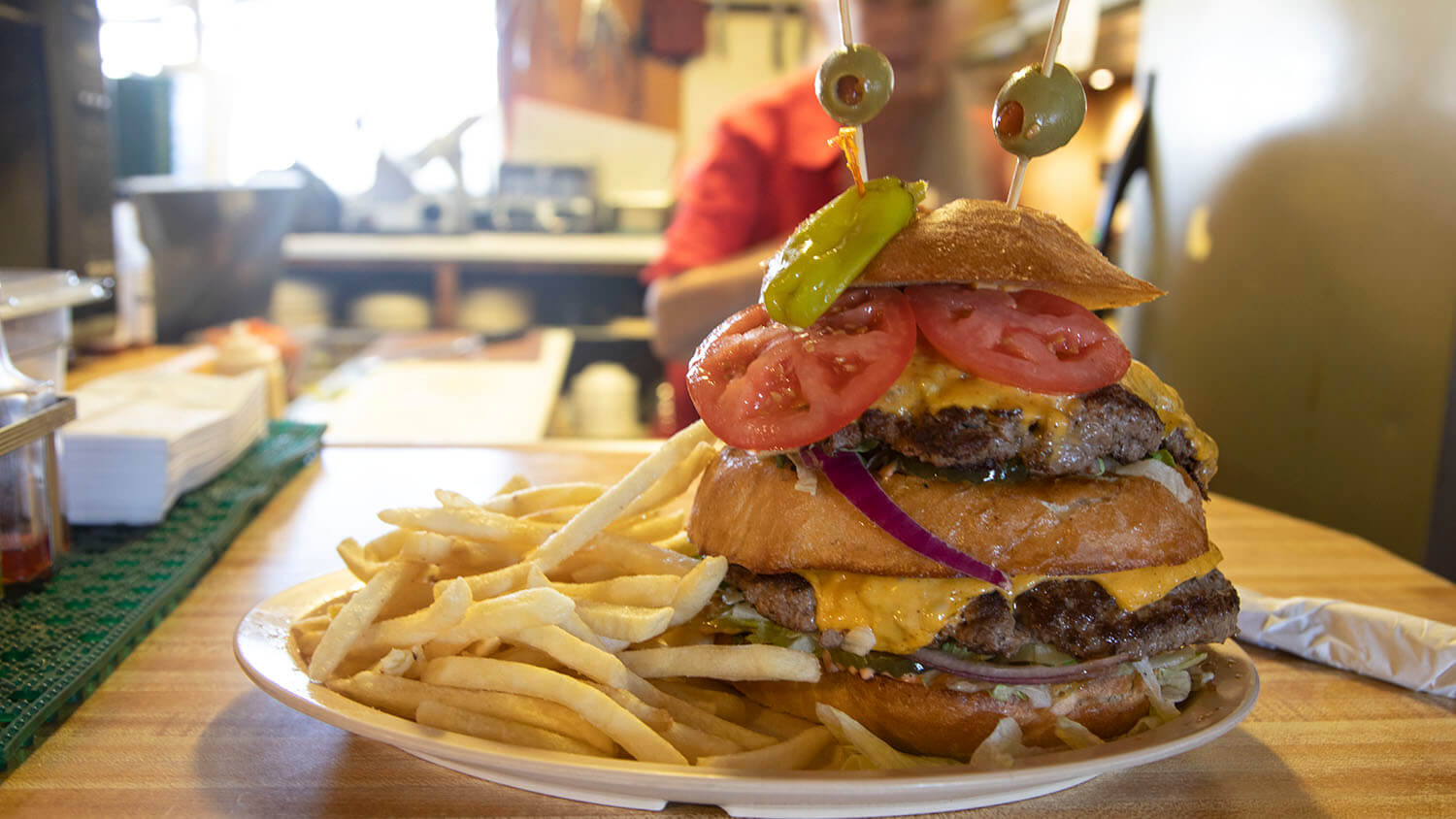 ADVENTURER | CHARLIE JOHNSTON
Old Middlegate Station's proximity to Naval Air Station Fallon and the tendency of members of the armed forces to take on superhuman tasks means that during the spring and summer, owners Fredda and Russell Stevenson sell about 40 three-pound Middlegate Monster Burgers a week. That number can climb to more than 100 during carrier air wing training exercises at NAS Fallon, which bring thousands of additional personnel to the base. About one in 10 who try actually succeed in taking down the monster, Stevenson says, which earns them the requisite "I Ate the Monster" T-shirt.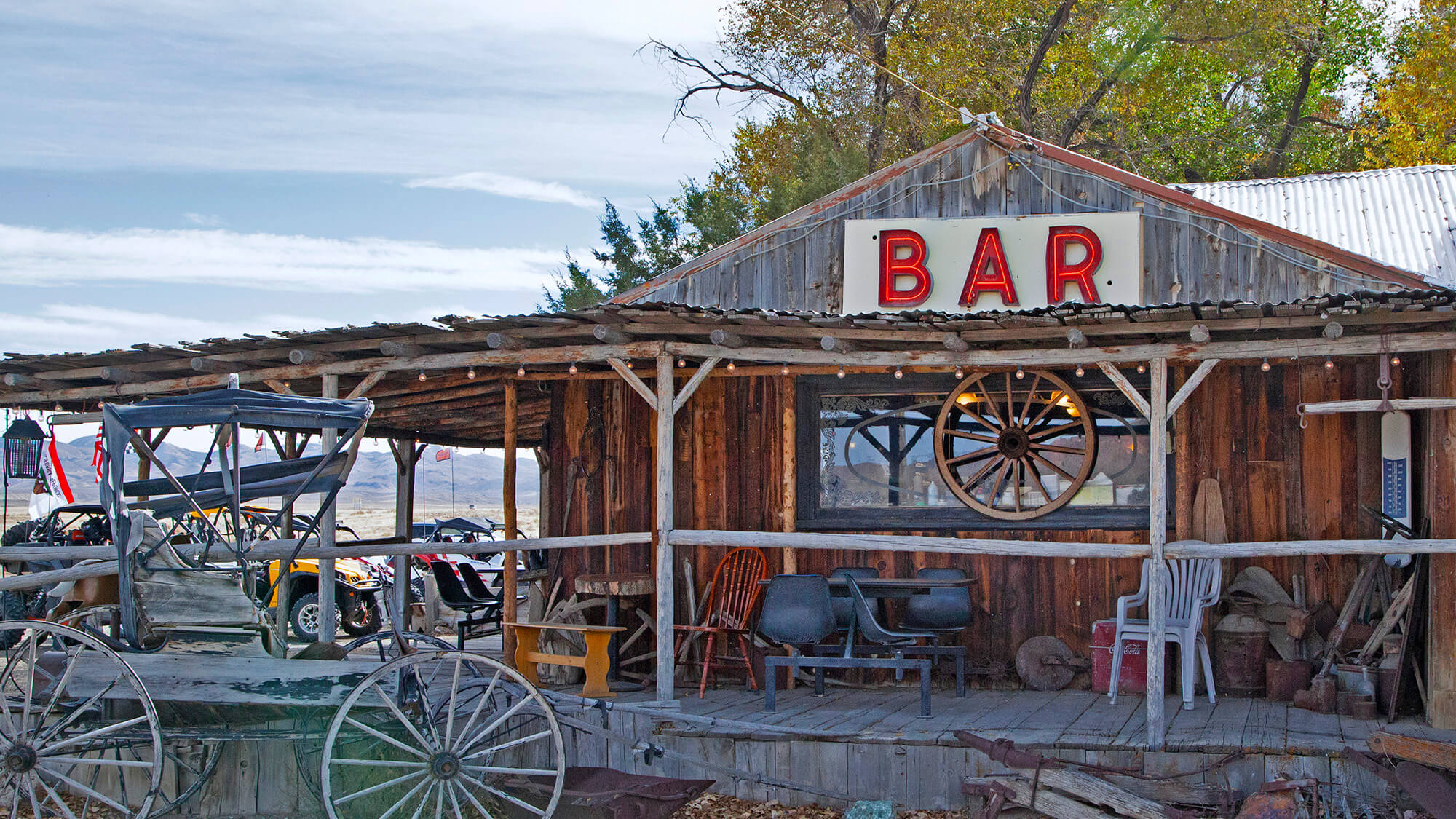 The military personnel and other travelers who visit the former Pony Express station, which dates to 1859, have left their marks. A door is covered with military and fire and police department patches, and the ceiling ruffles with thousands of signed and dated dollar bills and various foreign currencies. More famous passersby have left more substantial mementos, including a bandana bestowed on the Stevensons by country singer Hank Williams Jr.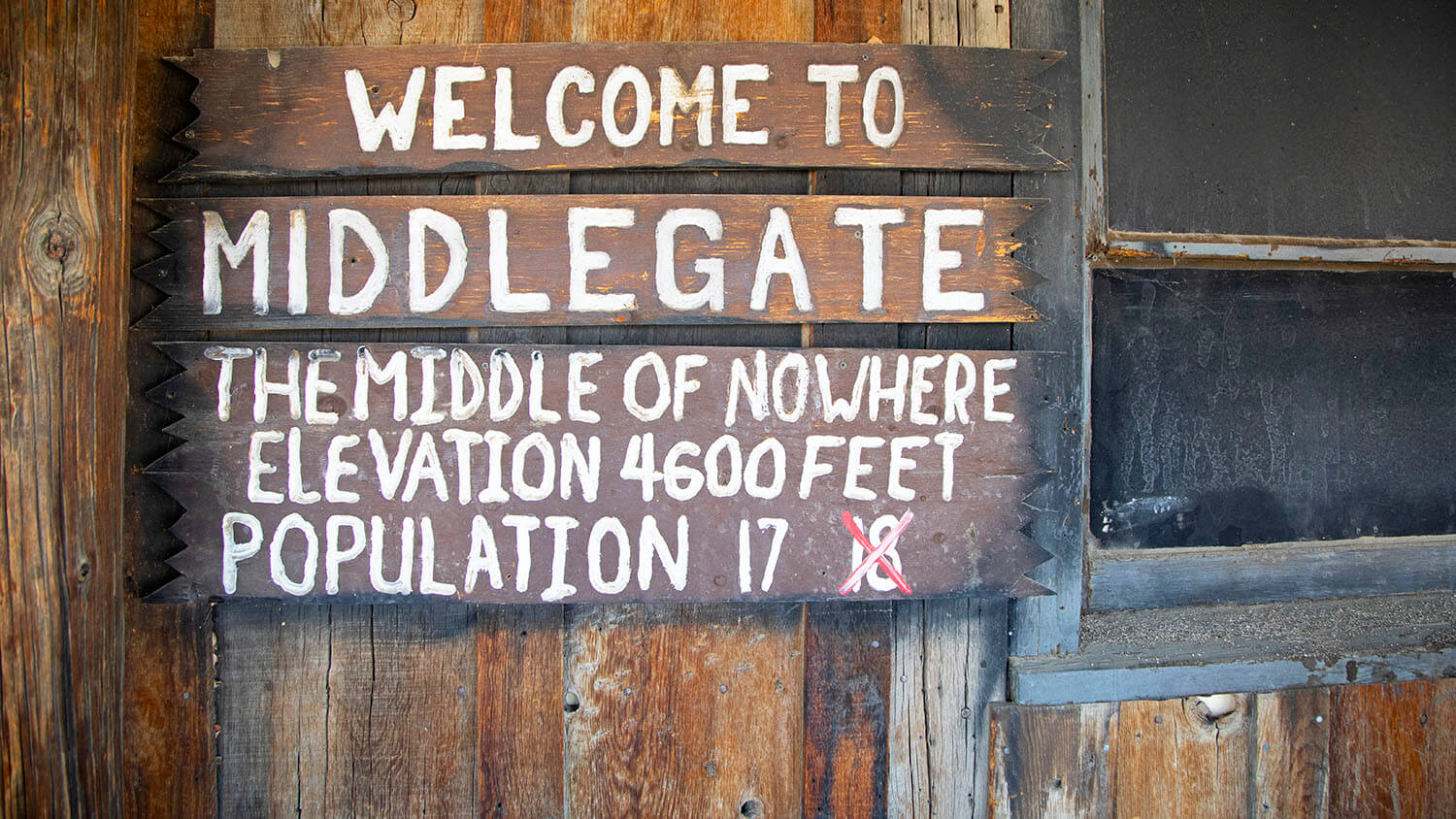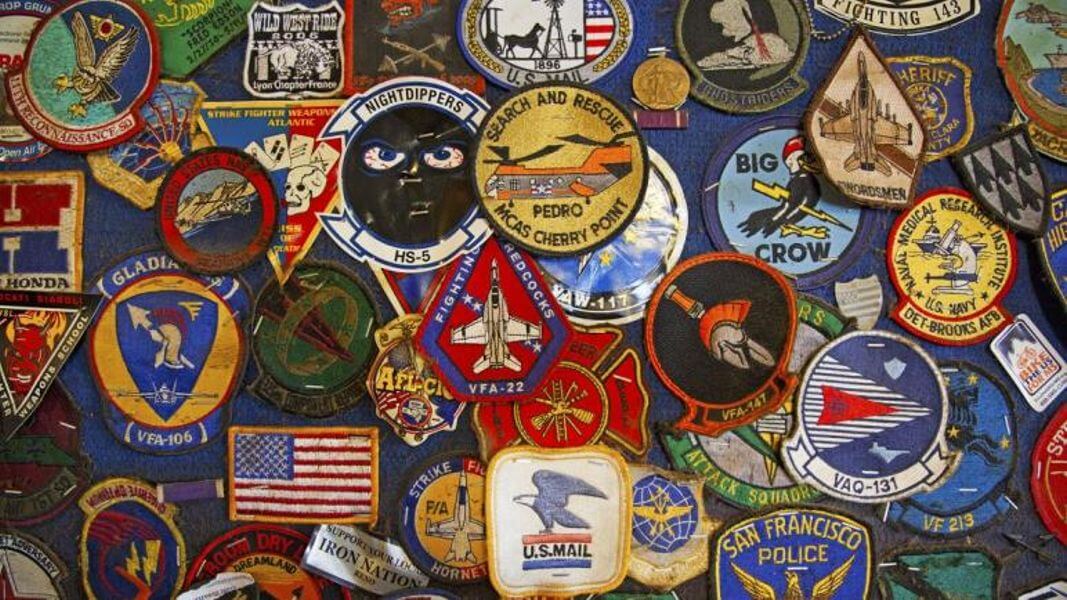 When Stevenson tells Brown and me about the fittingly named Monster Burger, Brown shrugs and confidently says (before actually seeing the burger) he can handle it…no problem. I, on the other hand, have my doubts. The three-pound monolith of food looks something like a Big Mac on steroids—the Mark McGwire of burgers. It consists of an entire sourdough loaf sliced into three buns, two Frisbees of fresh top-grade beef that, despite Stevenson's claim of totaling one pound, look closer to a pound each, and enough cheddar and jack cheese to clog a fit man's arteries.
Homemade sauce (the seasoning on the beef is Stevenson's own as well) and a virtual farm of fresh produce round out the behemoth burger, which is accompanied by a mound of French fries and finished off with two "eyes"—fried onion ring irises with green olive pupils—atop wooden skewers to complete its monster look.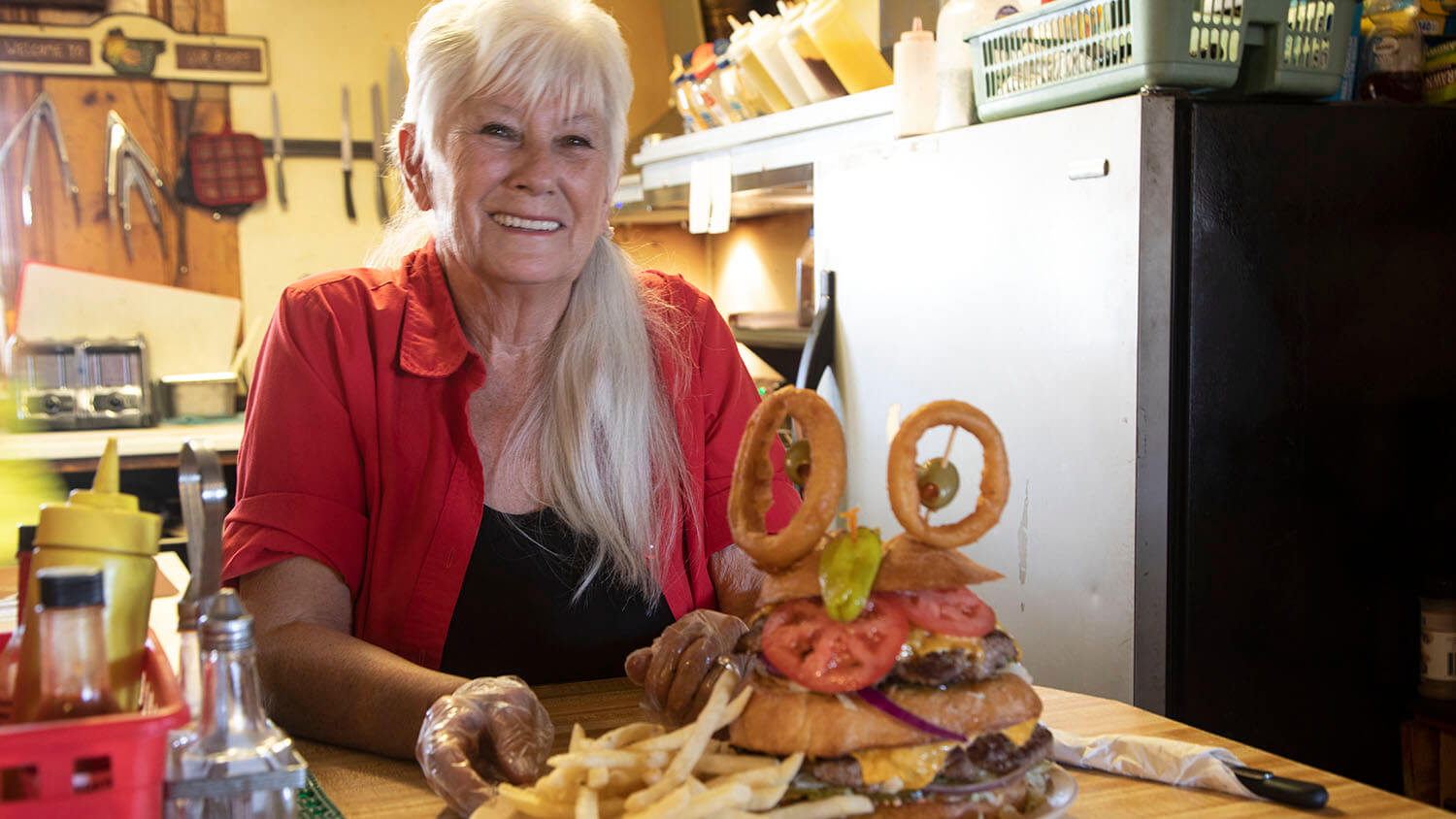 "I'm starting to shake," Brown says as he feebly forces a forkful of fries into his mouth with at least half of the burger to go. The first half is truly a delight of flavorful beef and gooey melted cheese soaking the dense and chewy sourdough with their combined juices. But after that first half, I am full. Very full. Brown manages to take down about 75 percent of the monster before bowing out. It's now up to me.
The patties each have distinctly different flavors—one is pretty typical of high-quality ground beef, and the other has a pronounced black-pepper kick—a pleasant surprise that momentarily distracts me from the discomfort of eating three pounds of food. The final four bites take about 10 minutes to get down as I struggle to chew and swallow much to the amusement of Brown, Stevenson, and other patrons who have since shown up. I've defeated the monster.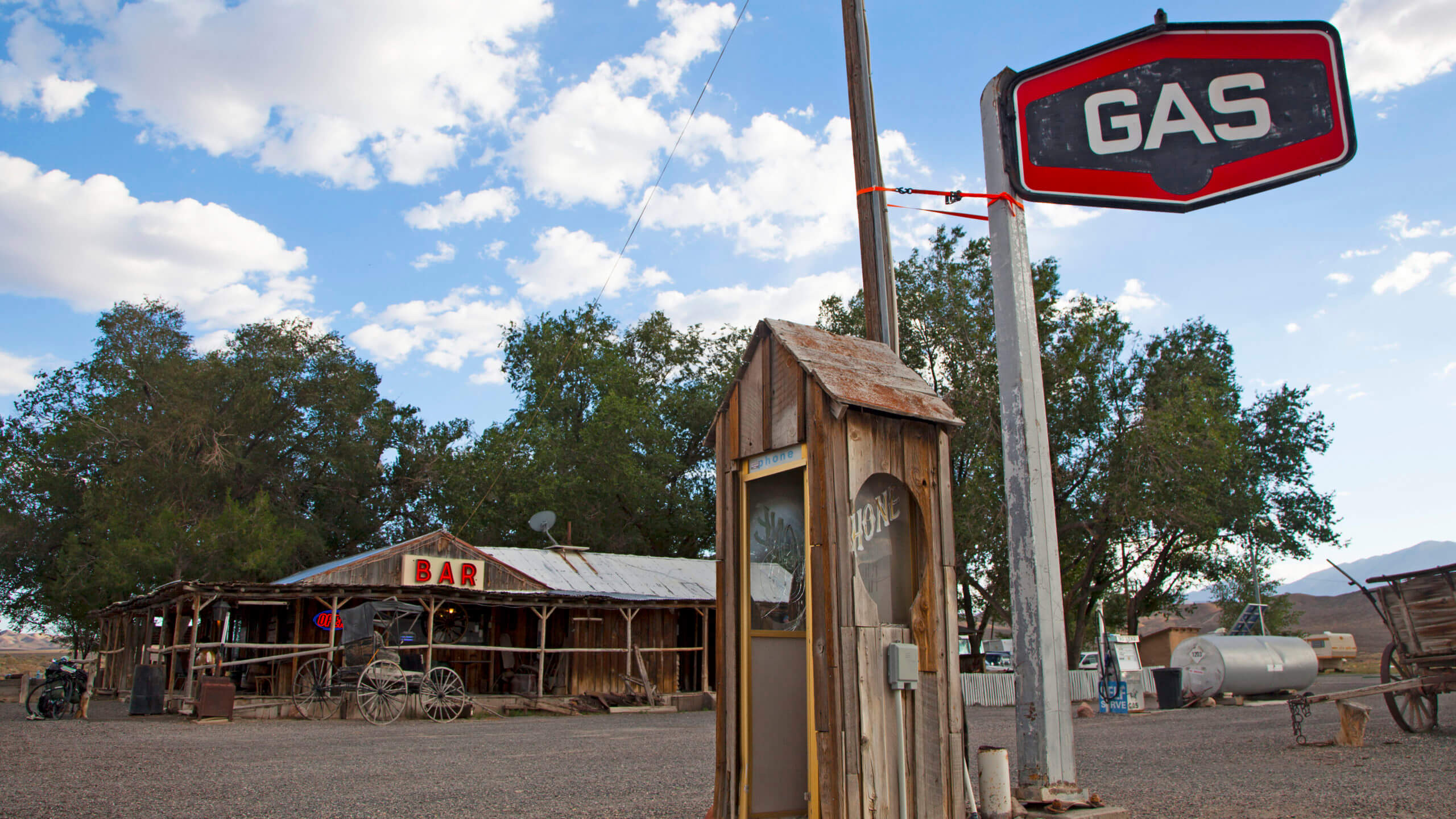 If the monster sounds like too much, don't fret, the same care and attention goes into all the food at Old Middlegate Station. While you won't get a cool T-shirt for eating any of the other burgers offered on the menu, you won't soon forget some of the best burgers in Nevada. #NVEats
Get Inspired
Related Stories