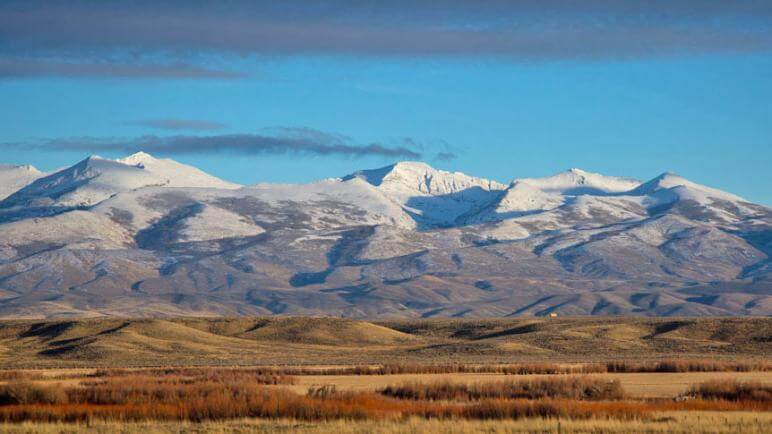 Surviving The Loneliest Road in America
ADVENTURER | RICHARD SMITH
I first became aware of the Loneliest Road when I was planning a trip to Lake Tahoe to attend my niece's wedding. I found out that in 1968 Life Magazine had dubbed Nevada's portion of US Highway 50 the "Loneliest Road in America" and that the State of Nevada would provide travelers of US 50 with a certificate and pin once they had had traversed it. Well that did it for me, I was going to travel US 50 to Lake Tahoe. When I traced the route on the map I also found that US 50 would be the shortest route to my destination as it passes right through South Lake Tahoe on it's way into California. Coming down out of the Rocky Mountains on I-70 you pick up US 50 in Utah at Salinas. It then passes I-15 through Delta, Utah before you enter Nevada.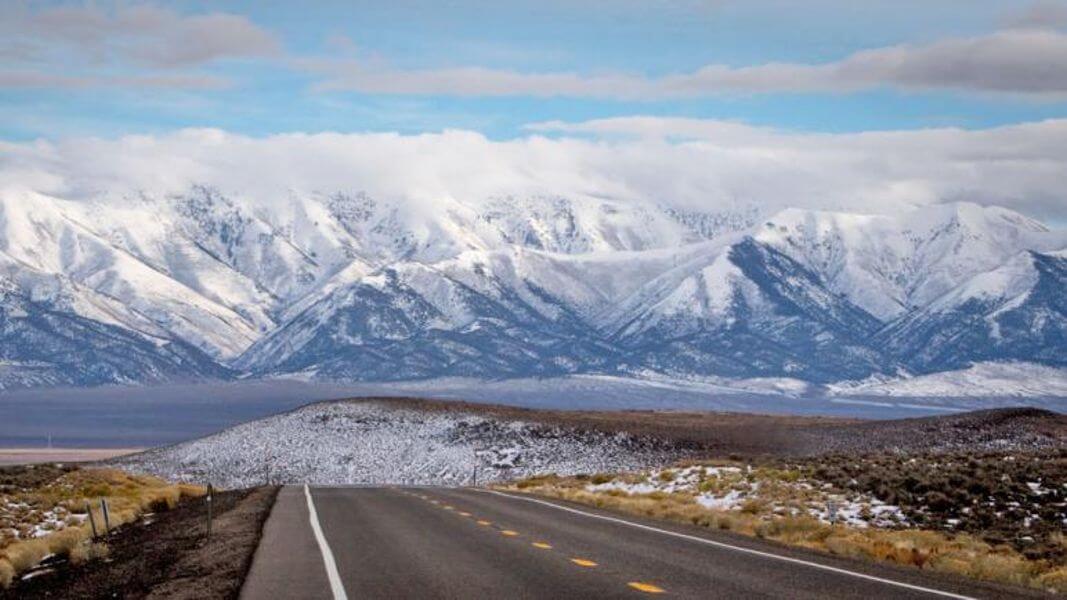 It was a marvelous experience to get off the interstate on to Nevada's Highway 50 and have this marvelous 2 lane blacktop road all to yourself. I made it to Ely the first day and spent the night, and the next day I made it all the way to Carson City.
What was amazing to me was the 17 mountain ranges I crossed and the spacious valleys between them. It's like the mountains ripple across Nevada like the waves out on the sea. In December they are mostly show capped and you can see them looming in front of you for many miles before you ascend the pass that crosses them. The road slithers like a reptile, snaking between mountains like an ancient river bed before disappearing behind the next mountain range you must cross.
The vistas along US 50 are breathtaking. Coming down the Austin Summit pass in the Toiyabe Range was amazing, in my humble opinion. Here, you can see for miles and miles. As I told many a friend and family member, I felt the horizon was 360 degrees and looked like I could see the natural curvature of the Earth. The land seemed to envelope me and I felt naked and exposed as if gravity would fail me and I would float up into the great American west.
Many times along the way I would stop my car and get out to survey the land before me. I could spend 20 to 30 minutes in complete solitude before another vehicle would show itself on the road either ahead or behind me. It was one of the few times in my life where I could not hear traffic and noises of civilization. I live near a large metro area and when you listen, you can always hear the sounds of autos or trucks.
Living in the midwest, I always wanted to see the Great Basin. In 2010 I crossed it on US 20 which is north of US 50 through Oregon. This trip crossing US 50 in Nevada is incredible compared to Oregon. It is the best 500 miles I have traveled.
I made it to Lake Tahoe for the wedding, and certainly took the Loneliest Road in America on my trek back home. I mailed in my Survival Guide Passport, and later received a certificate, stating that I had in fact "Survived The Loneliest Road in America!" What a great way to commemorate such a memorable trip. The landscapes along this stretch were truly memorable…US 50 is one of the greatest roads I've ever traveled and I hope to do so again. #NVRoadTrip
Get Inspired
Related Stories