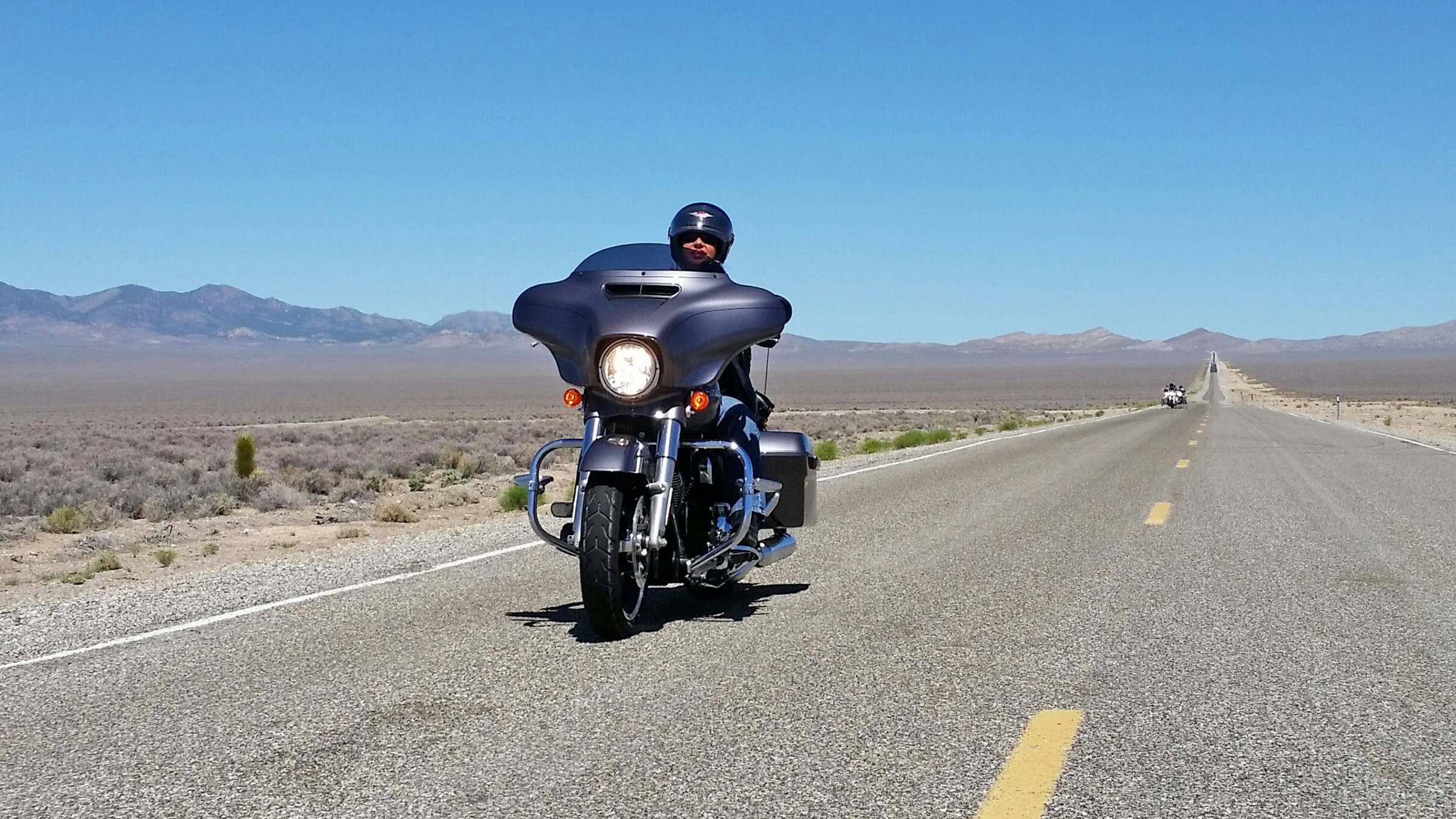 Touring Some of Nevada's Epic Highways With A Southern California Harley Owner's Group
ADVENTURER | BETTY ROBLES
DAY 1: RIPPING OFF INTO THE DESERT
We kicked off the trip by enjoying breakfast at the Crow Bar Café, which is a hidden treasured eatery along highway 127 in Shoshone, CA. It was my second time there and the food was pretty good! We made our way through the Mojave Desert and through the infamous Pahrump before traveling up highway 160 where we entered Las Vegas. We quickly made our way toward highway 93 for gas and our last stretch to reach the southeastern Nevada destination of Caliente, which is known for its nearby natural hot springs. We checked into the Rainbow Canyon Motel, cleaned up and met up for dinner at the Knotty Pine. Afterwards, we sat outside the motel and just kicked back and had a great time socializing.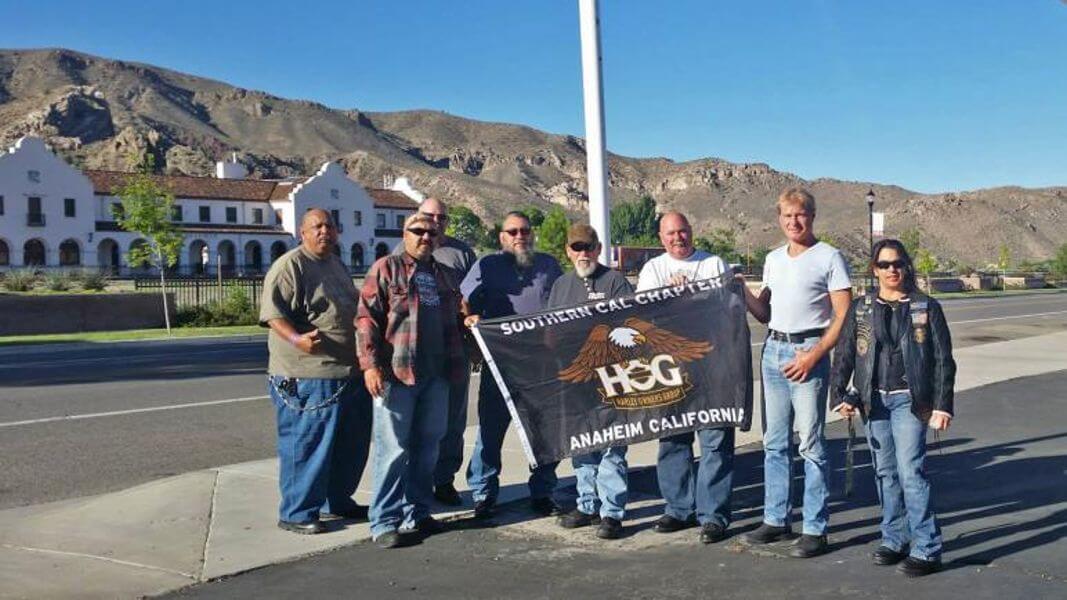 DAY 2: EXTRATERRESTIRAL HIGHWAY BOUND
We departed Caliente at 7:30 a.m. and headed toward Rachel, just off the ET Highway. What a beautiful ride going through sweeping curves and enjoying the crisp morning weather. We seized some photo opportunities along the way, stopping at the Extraterrestrial Highway sign and museum. Arriving at Rachel, we had a nice breakfast and spoke with our waitress Pam, who was originally from the Riverside area. She told us her life story and how she arrived in Rachel, and also mentioned that she had seen a few interesting things since moving to the area. After breakfast and doing a little looking around and shopping, we headed north for Ely.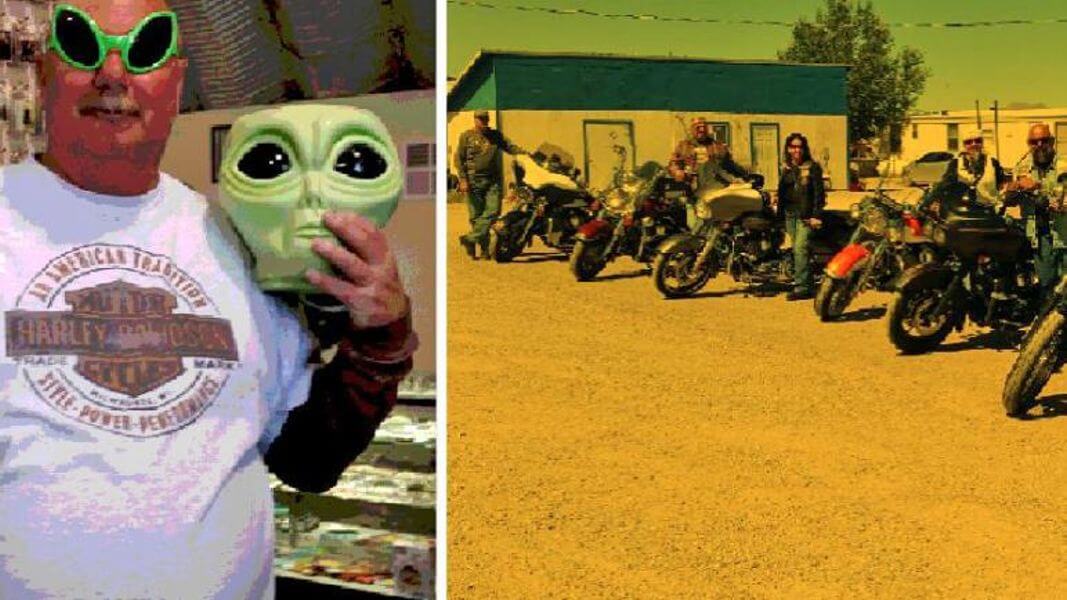 Once we pulled into Ely, we checked in and had a nice sit down prime rib dinner. Since they knew we were motorcycle folks, they gave us our own sitting area where we could enjoy each other's company and didn't have to worry about being too loud…because we were! After dinner, some of us stayed at the casinos to gamble with others walked the town. Interestingly, Ely has a population of about 4,255, and Richard Nixon's wife, Pat Nixon, was born there. Several movies were made there too, including Guncrazy [1992], The Rat Race [2001], and Play Dead [2008.] We stayed at the Hotel Nevada, which is a historic, six-story hotel that has been in operation since 1929 and is pretty popular for tourism in Ely.
DAY 3: CRUISING THE LONELIEST ROAD IN AMERICA
As Ely is located along Highway 50, we woke up and headed toward we headed west to follow The Loneliest Road in America. During this portion of the trip we were looking to complete the Official Highway 50 Survival Guide Passport Ride. The Nevada Commission on Tourism developed this program, where the Nevada Chamber of Commerce sends you a passport booklet that highlights small towns throughout Highway 50. We stopped in the towns of Ely, Eureka, Austin, Fernley and Fallon to have our passports stamped. The highway is totally empty, with not many points of interest. You can see signs of the former Pony Express route visible along the Loneliest Highway as you are riding from town to town, and experience some great historical markers that point out where significant sites are located along the corridor through the land that is seemingly untouched by man. Everyone on the ride seemed to be having a great time.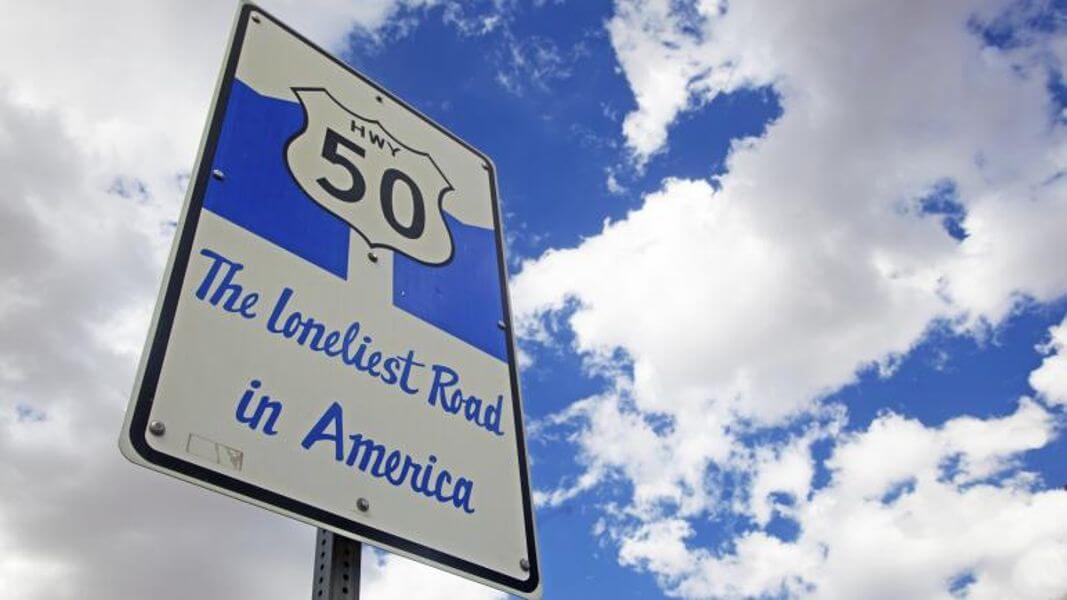 We stopped for breakfast in Austin, and right after we took off we suddenly had to stop because Martin's throttle cable snapped. As ingenious as one can be between Carlos, Joe and Donnie, Martin borrowed my vice-grips, gripped the throttle cable and used the grip as part of his handle grip. We called Reno and Carson City's Harley Davidson's to see if they had the cable we needed and they did, but Martin decided to wait it out and just ride that way until we got home!
DAY 4: CAPPING THE TRIP OFF IN VIRGINIA CITY
As we finished Highway 50, we headed toward Virginia City where we would spend our last night on the road together. We decided to take Six Mile Canyon toward Virginia City, which made the ride a little more adventurous…not many people know about this hidden road! As we arrived in Virginia City, lots of bikes and people filled the streets. We checked in at the Silver Queen Hotel, freshened up and headed out for dinner. Afterward we spent time in the lobby area exchanging stories about ourselves and our recent ghostly encounters. We actually had a couple who checked in to find their room touched by a ghost…they found a chair on top of their bed with a flower on top of it, and a corner table upside down!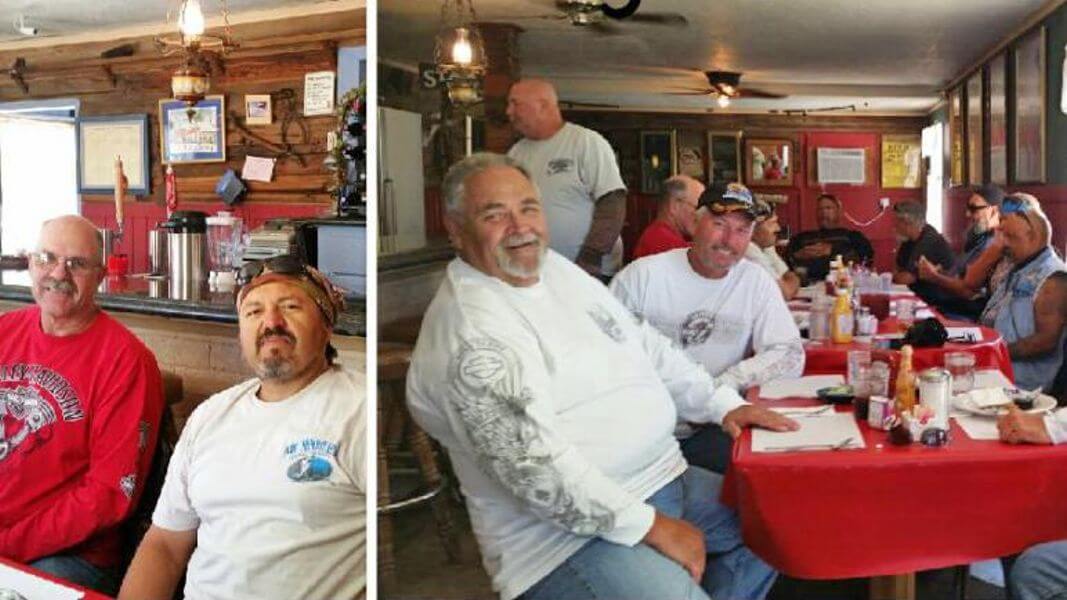 We woke up and got out of town early the next morning to beat the heat and city traffic as much as possible, to get home at a decent time. Our trip was coming to a close, but the takeaways from being on a road trip with friends for four days are amazingly wonderful. You learn so much about each other, chatting, getting to know each other and just the mere fact that you are on this ride together for days really allows you to appreciate one another.
This trip was a blast and one of the best rides I have coordinated through our chapter! #NVRoadTrip
Get Inspired
Related Stories