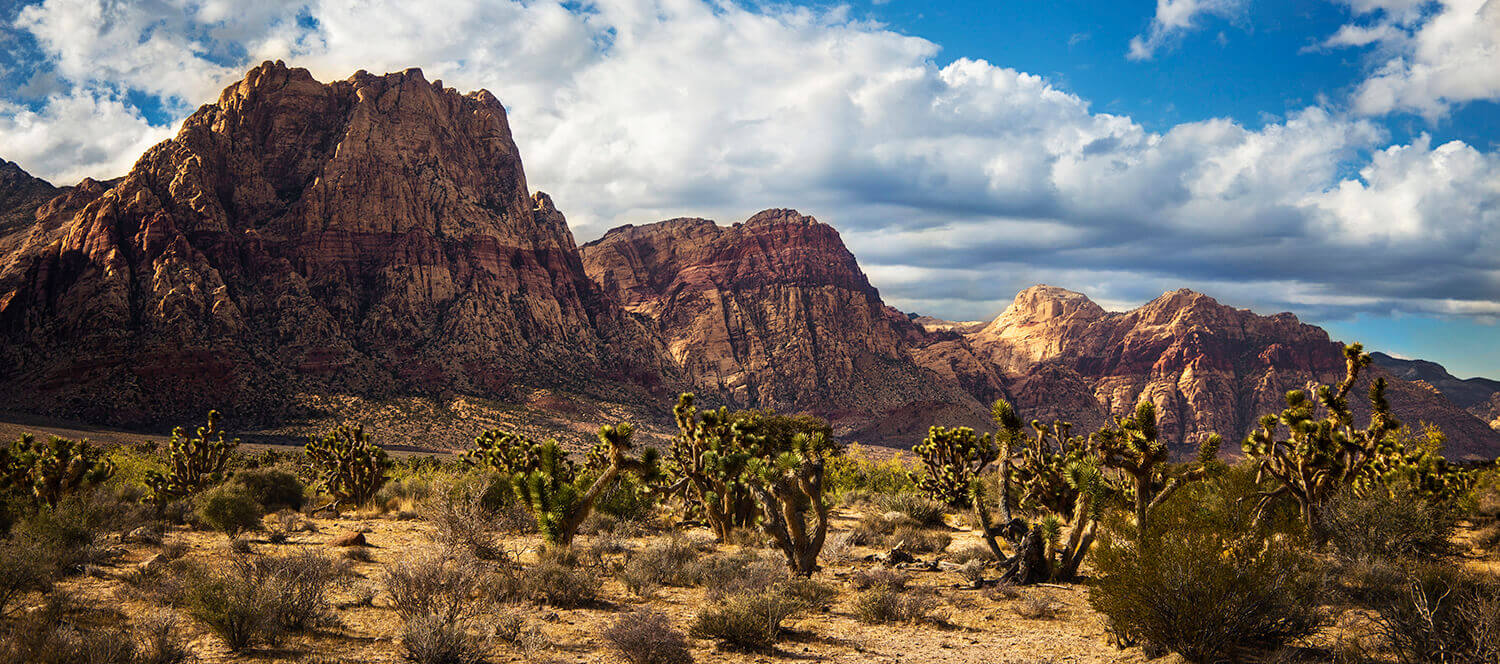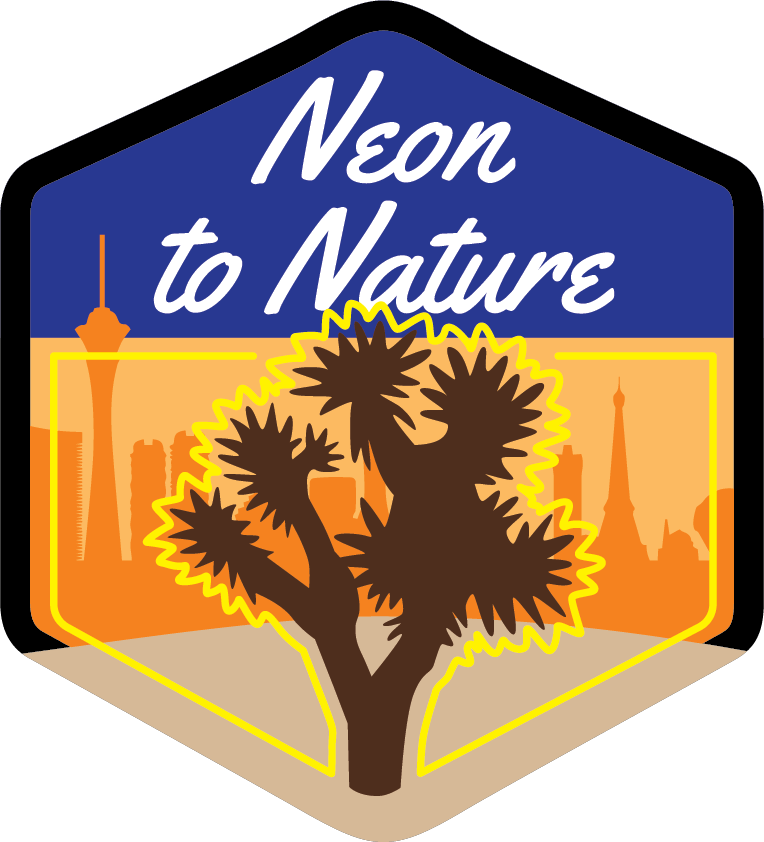 Neon To Nature
Beyond-the-Neon Day Trips From Vegas
Route Distance
60 to 210 miles
Suggested Time
1+ Day Per Route
Las Vegas is pretty good at keeping people occupied. But if you're looking for places to go beyond the glow, this three-pronged package of mini road trips from Las Vegas will have you exploring world-famous Hoover Dam, outdoor playgrounds like Red Rock Canyon and Valley of Fire, exciting attractions, and charming towns—and still get you back in time for your dinner reservation, spa treatment, or Elvis-officiated wedding. Whether you're curious about Las Vegas day trips or just-close-enough overnight adventures, the Red Rockin' Loop, the Fire and Water Loop, and the Colorado River Corridor—the three spokes of the Neon to Nature road trip—have you covered.
Highlights
Tour a famous wonder of the engineering world at Hoover Dam

Hike, cycle, or rock climb at Red Rock Canyon National Conservation Area

Wander among wildlife and ancient petroglyphs at Valley of Fire State Park
The Very Best Day Trips From Las Vegas
Where to Go Beyond the Glow
With day trips from Las Vegas in every direction, there's plenty to satisfy your get-outside side without traveling too far from the Entertainment Capital of the World. Hit the Red Rockin' Loop and hoof it around lush, oasis-like Spring Mountain Ranch State Park, stunning Red Rock Canyon National Conservation Area, and a ghost town with its own saloon. Venture the Fire and Water Loop to Valley of Fire State Park, Gold Butte National Monument, Mesquite, and Lake Mead. Or cruise the Colorado River Corridor to tour Hoover Dam, chow down in Boulder City, tour a historic gold mine, and live it up on the Laughlin Riverwalk.
Glovebox Essentials
Prepare for Your Adventure
Get ready to come chase some horizons with this handy tool kit. Here, you'll find all the Neon to Nature road trip essentials, including downloadable directions, maps, and podcasts, and tunes to complement your upcoming adventure.
Expand
Go from Neon to Nature
Day Trips From Las Vegas? Get Outta Town.
This 3-part, hub-and-spoke road trip transports you to some of southern Nevada's most breathtaking parks and landscapes, famous landmarks, and one-of-a-kind attractions—and back again. Use these tips to take off-strip day trips, or even to plan some well-worth-it overnight escapes.
Loop 1
Red Rockin' Loop
Immerse yourself in craggy, red-banded beauty at Red Rock Canyon, lush greenery at historic Spring Mountain Ranch, and sagebrush saloon ambiance in Goodsprings Ghost Town.
Loop 2
Fire and Water Loop
Take the scenic route along Lake Mead's edge to Valley of Fire, where famously photogenic orange and red rocks abound, then mosey to Mesquite for museums, art, and fine meals.
Loop 3
Colorado River Corridor
After touring Hoover Dam, head to Boulder City for epic eats and outdoor action, on land and water. Stop for a historic mine tour en route to Laughlin for more riverfront fun.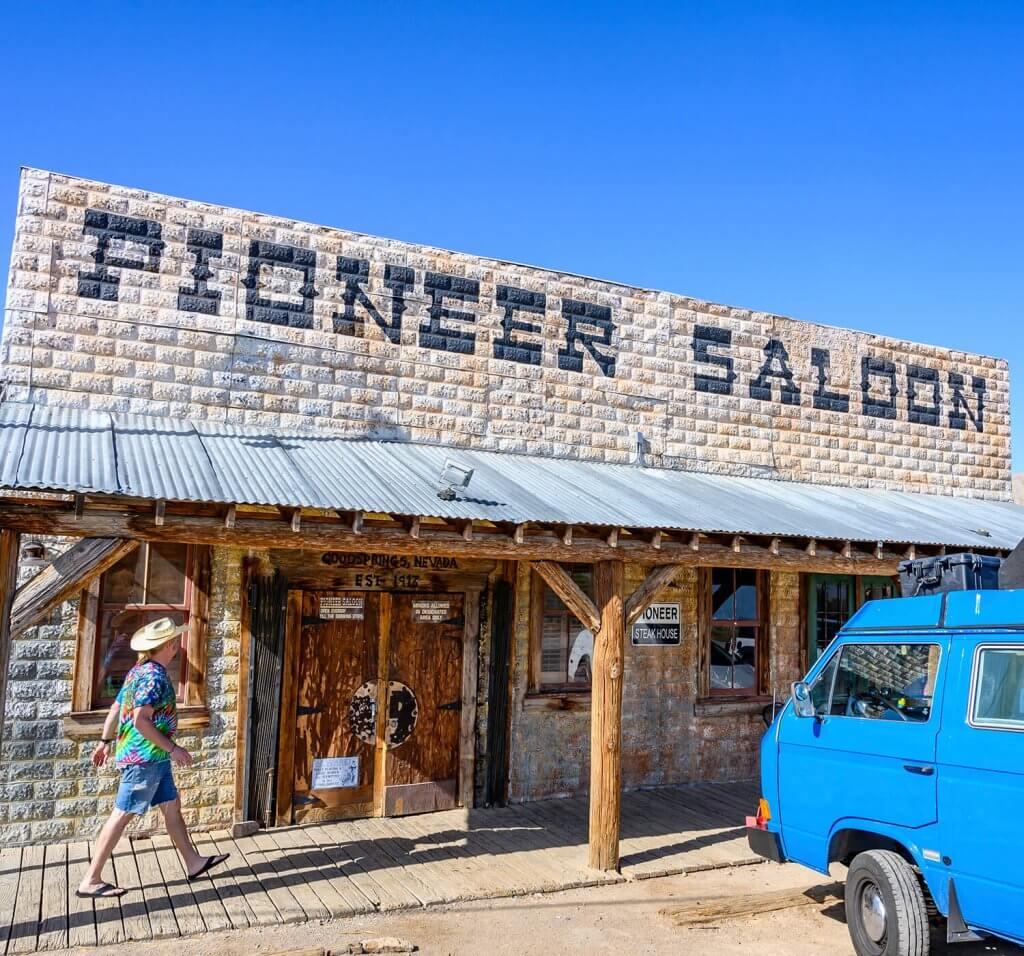 Loop 1
Red Rockin' Loop
60 to 110 mi
Pack the snacks and book it to the Red Rock Canyon Visitor Center to view a live desert tortoise habitat and get hiking recs from rangers. Plan ahead and book a timed entry on Red Rock Canyon Scenic Drive, the looping scenic drive Las Vegas visitors cherish for its stunning vista points and popular trail access. Next stop: tranquil Spring Mountain Ranch State Park, a verdant oasis full of hikes, historic buildings, and unique ranger programs. Add a trip to Goodsprings Ghost Town to wind down with burgers 'n' beers at the storied Pioneer Saloon.
Nevada is all about open-road adventures, but please brush up on travel restrictions and safety guidelines before heading for our horizons.
The Red Rockin' Loop proves why we call this suite of day trips from Las Vegas "Neon to Nature." And all this outdoor action is sure to make that hotel pillow feel extra plush. Here are our fave places to crash Downtown.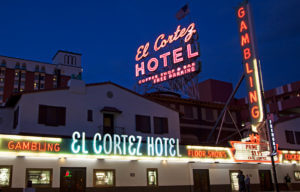 El Cortez Hotel and Casino
Las Vegas
Downtown Grand Las Vegas Hotel & Casino
Las Vegas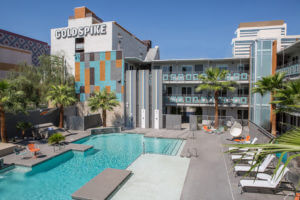 Oasis at Gold Spike
Las Vegas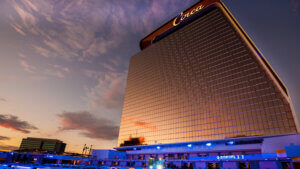 Circa Resort & Casino
Las Vegas
View All
Hikers head to Calico Basin's larger-than-life landscapes. Climbers go crazy for more than 1,200 named routes, from short sport to 20-pitch pushes. Meanwhile, solace-seekers steal away to Spring Mountain Ranch State Park.
Blue Diamond Loop
Las Vegas
Red Rock Canyon Scenic Drive
Las Vegas
Seven Magic Mountains
Las Vegas
Red Rock Canyon National Conservation Area
Las Vegas
Vegas Off-Road Tours
Goodsprings
Spring Mountain Ranch State Park
Blue Diamond
View All
If those original stamped tin walls could talk! The 1913-built Pioneer Saloon is home to legends, folklore, and Food Network-approved fare—all washed down with some notoriously killer drinks. Worth those extra miles, trust us.
Cottonwood Station Eatery
Blue Diamond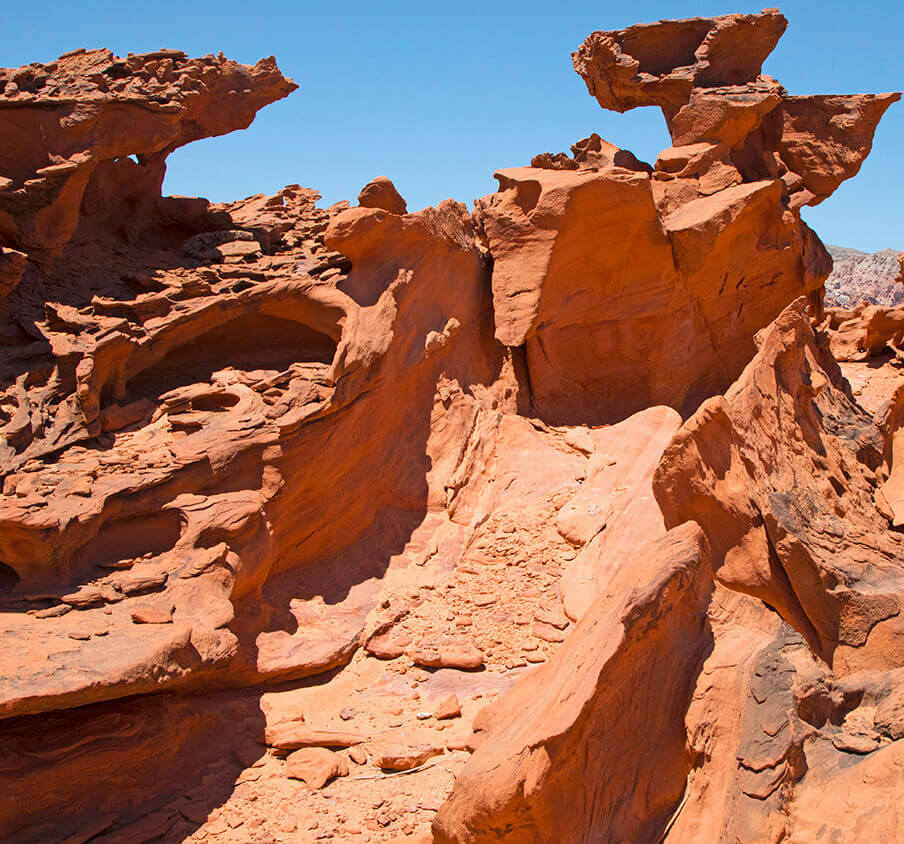 Loop 2
Fire & Water Loop
120 to 175 miles
The border town of Mesquite is home to art, culture, great restaurants, and nine golf courses—all set against a stunning Virgin River Valley backdrop. Here are some of our favorite places to make a night of it in Mesquite.
Virgin River Hotel & Casino
Mesquite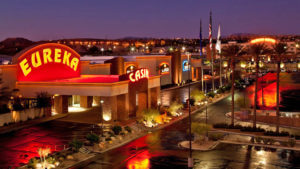 Eureka Casino Resort
Mesquite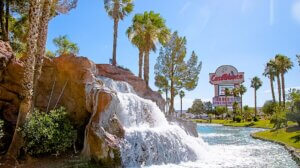 CasaBlanca Resort & Casino
Mesquite
Leave early to beat the crowds (and heat) to Valley of Fire. Then uncover American Indian history at Lost City Museum and cruise on to Mesquite for an amazing art gallery, artifact-packed museum, and high-octane activities.
Desert Ranch Experience
Bunkerville
Adventure Time Tours & Rentals
Mesquite
Mesquite Fine Arts Center & Gallery
Mesquite
Gold Butte National Monument
Gold Butte
Lost City Museum
Moapa Valley
Lake Mead National Recreation Area
Boulder City
Skydive Mesquite
Mesquite
Valley of Fire State Park
Overton
Virgin Valley Heritage Museum
Mesquite
View All
Sweeten your trip with a milkshake at The Inside Scoop, or spice it up with Cajun cuisine at Sugar's Home Plate—both in Moapa Valley. If you think your day's work has earned you a huge, juicy steak: Katherine's Steakhouse.
Katherine's Steakhouse
Mesquite
The Inside Scoop
Moapa Valley
Light up your world with a mass ascension of lanterns into the Mojave Desert's night sky, join a cele-BRAY-tion of one of Nevada's sweetest wild critters, or sample your way around an old-fashioned pomegranate party.
View All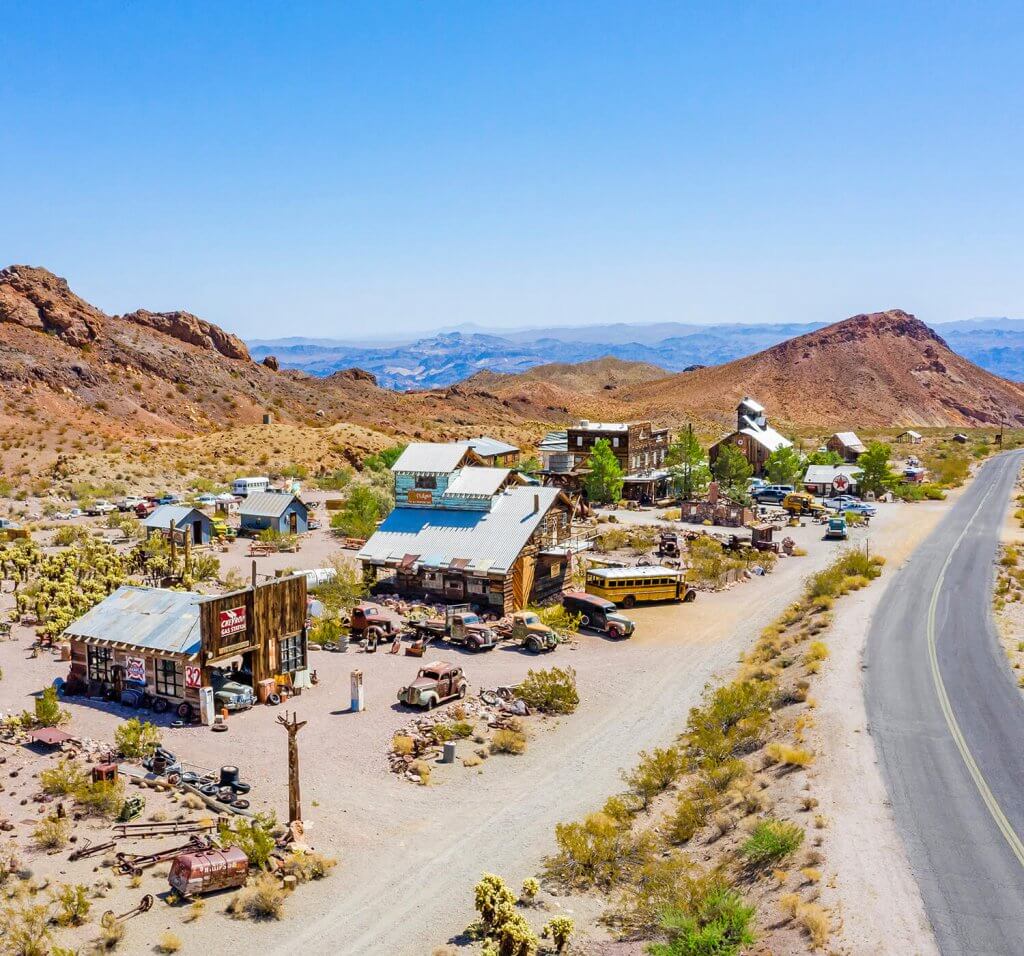 Loop 3
Colorado River Corridor
70 to 250 miles
Without Hoover Dam, there'd be no Vegas. Tour the modern marvel and test your camera's panorama mode from the 886-ft-tall, 1,905-ft-long viewing bridge—the longest of its kind in North America. Then explore Boulder City, the quiet, Art Deco-obsessed town that built it, where fascinating museums, cute shops, outdoor activities, and amazing eats abound. Stop for a tour of Techatticup Mine and poke around Nelson Ghost Town en route to Laughlin, where the party continues, in the resorts and, of course, on the Colorado River.
If your day ends in Boulder City, choose from a Colonial Revival-style gem, a swanky B&B, or a retro-chic motel (there's that neon again). If you push on to Laughlin, settle into one of nine riverfront overflowing-amenity resorts.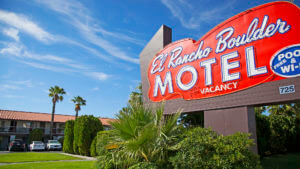 El Rancho Boulder Motel
Boulder City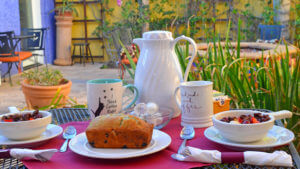 Milo's Cellar & Inn
Boulder City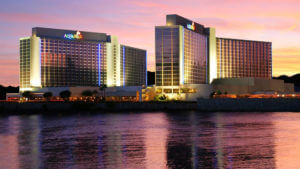 Aquarius Casino Resort
Laughlin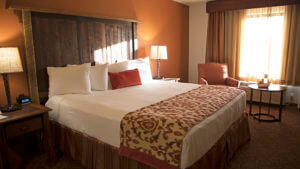 Hoover Dam Lodge Hotel & Casino
Boulder City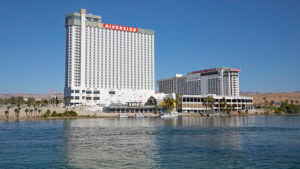 Don Laughlin's Riverside Resort Hotel & Casino
Laughlin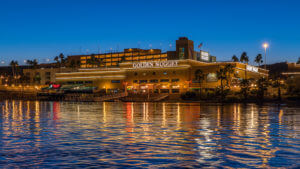 Golden Nugget Laughlin
Laughlin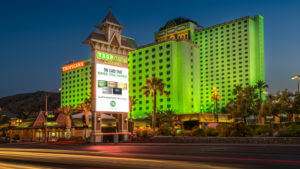 Tropicana Laughlin Hotel & Casino
Laughlin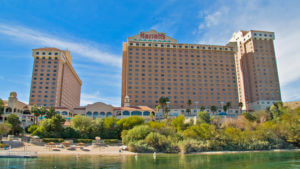 Harrah's Laughlin Casino Hotel
Laughlin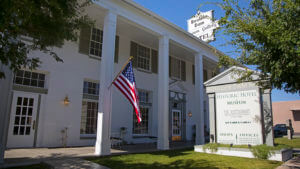 Boulder Dam Hotel
Boulder City
View All
Got extra days? Take 'em. Otherwise, your work's cut out choosing how to stack this action-packed out-and-back. This trip delivers for history buffs, outdoor enthusiasts, water lovers, and just about everyone else, too.
Laughlin River Tours
Laughlin
Black Canyon Water Trail
Boulder City
Historic Railroad Trail at Lake Mead National Recreation Area
Boulder City
Gold Strike Hot Springs
Boulder City
Tom Devlin's Monster Museum
Boulder City
Laughlin Riverwalk
Laughlin
Eldorado Canyon and Techatticup Mine
Nelson
Colorado River Heritage Greenway Park & Trails
Laughlin
Boulder City/Hoover Dam Museum
Boulder City
Nevada State Railroad Museum in Boulder City
Boulder City
View All
Treat yourself to famous Dole whip floats at Chilly Jilly'z, mom-and-pop classics at the postcard-perfect Coffee Cup Café, and "killer" burgers  at The Dillinger—all in BC—or steak your claim at Laughlin's chop houses.
Chilly Jilly'z Bakery & Cafe
Boulder City
Coffee Cup Café
Boulder City
The Dillinger Food and Drinkery
Boulder City
From 4-day film fests, smoked meat celebrations, and the largest juried outdoor art fest in the Southwest to rallies for mountain bikes, off-road rigs, and motorcycles, these Colorado River towns know how to get down.
View All
Hitting the Road? Here's the Map.
Our 10 Nevada Road Trips
Searching for road trip ideas? Look no further. Go ahead. Scroll around and click the road trip icons for the inside scoop on Nevada's 10 best road trips, with detailed itineraries, maps, and tips for getting off the beaten track.
#NeonToNature
Big city lights and breathtaking desert sights. See 'em both (plus everything in between) and tag #NeonToNature so we can virtually tag along with ya.
True Tales & Travel Tips
Featured Stories
Get our takes on must-experience attractions, excursions, restaurants, and lodging—as well as plenty of pro tips on visiting ghost towns, parks, historic sites, and far more—all curated by those who know this wild state by heart.