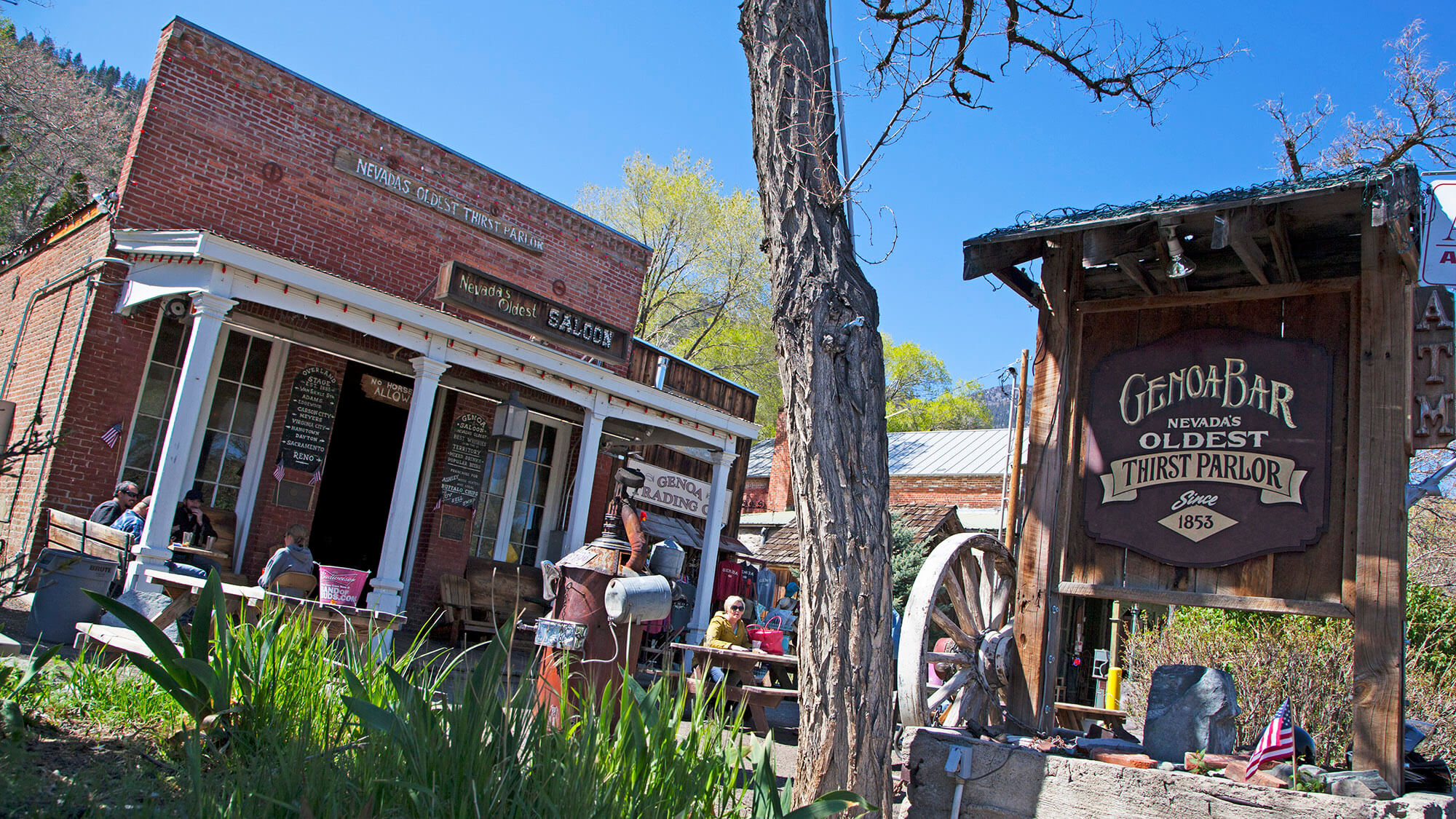 Toast Your Way Back to 1853 at Genoa Bar, Nevada's Oldest Thirst Parlor
If you get down to it, essentially every place has the same collection of attributes: compelling nature experiences, dining establishments worth traveling to, and fascinating diverse history. Nevada, on the other hand, has all of that beat in one gargantuanly large arena with an intense preponderance of one little thing: some good ol' fashioned historic saloons. The reason? Early pioneers, and mining of course. Nothing more like caravanning 40 miles a day or slinging a pickaxe for hours on end that will make you want to throw back a frosty beverage or six. While many of these boomtowns have come and gone, pockets of Nevada's alluring, rough-and-tumble past have remained true in backcountry saloons peppered throughout the state. A sense of unwavering hardiness that emanates from every pool table, every red oil lamp, and every crevice in the weathered wooden bar counter.
They've endured the storm, and we are lucky enough to luxuriate in living, breathing, tangible pieces of history. It's just so easy to be at these gems, and the Genoa Bar is certainly no exception. In fact, she's the crown jewel: the ringleader of them all. And why, you ask? Perched in the heart of Nevada's oldest settlement, the Genoa Bar is a whopping 163 years old, meaning she's the oldest saloon in the Silver State, and has some seriously cool anecdotes to prove it. At many of these backroad saloons, signature drinks are anything but. That being said, there are a handful of "go-to" beverages you should be sipping as you take this journey through history, and at the Genoa Bar, do yourself a favor and order one of their tasty Bloody Mary's right quick.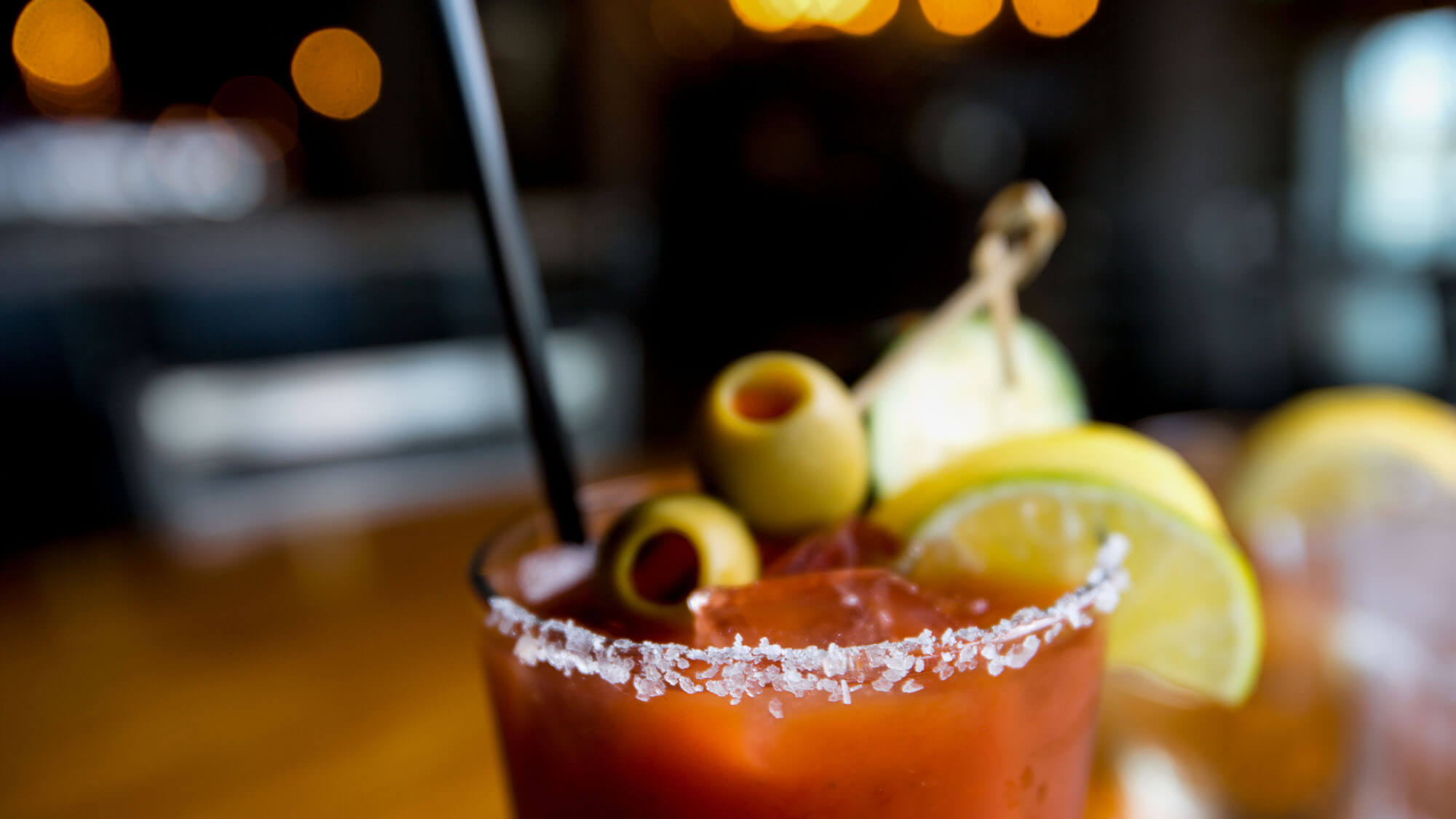 The town of Genoa sprung to life after a handful of Mormon missionaries staked their claim to the area in 1851. It wasn't long until a multitude of businesses popped up that made the settlement into an official town, implementing a church, community center and—in true Nevada fashion—a saloon.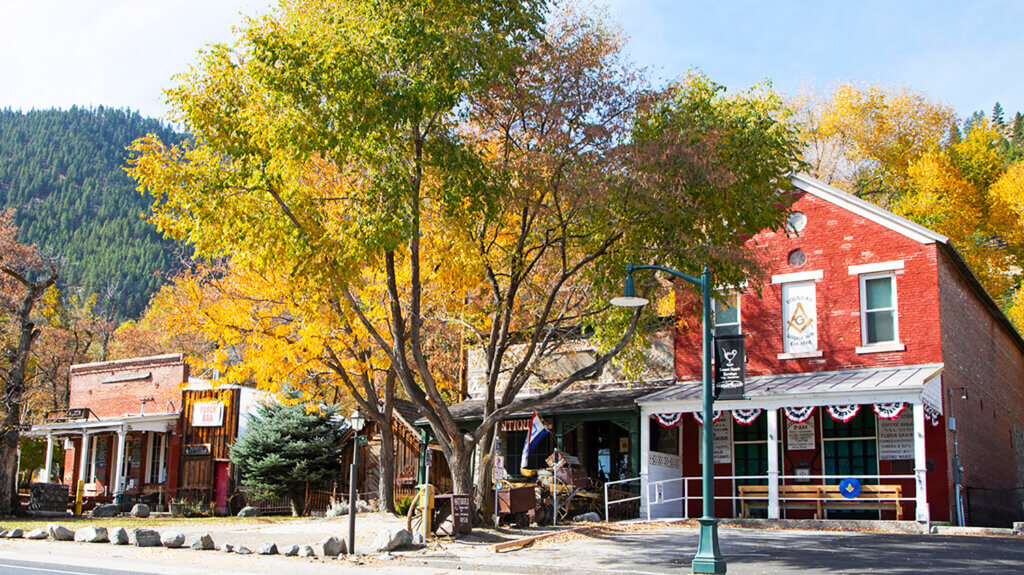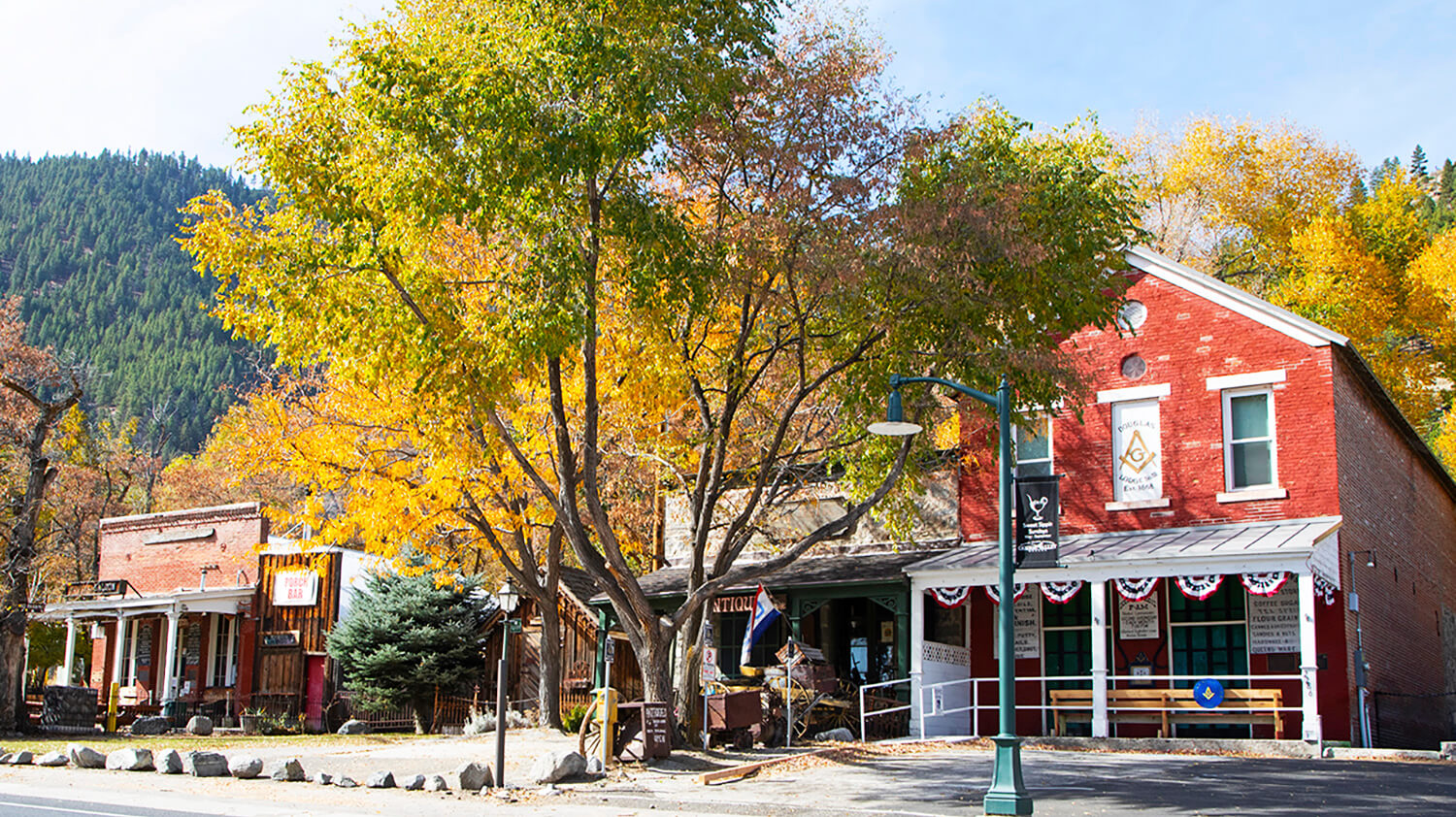 The exact building you see before you today was erected in 1853 as Livington's Exchange, which operated as a "gentleman's saloon," maintaining first class standards, which included serving fine wines, liquors and cigars. From here on out, the bar changed hands a series of times throughout the next 140 years [12 owners to be exact] until Willy and Cindy Webb purchased the Genoa Bar in 2000. The kicker? Willy bought the bar with a small group of friends, completely sight unseen. "It was a lot of money for us at the time, and I didn't know anything about bars," joked Webb. "I'd built them throughout my career as a carpenter, but I didn't know much about running them. It was a real roll of the dice."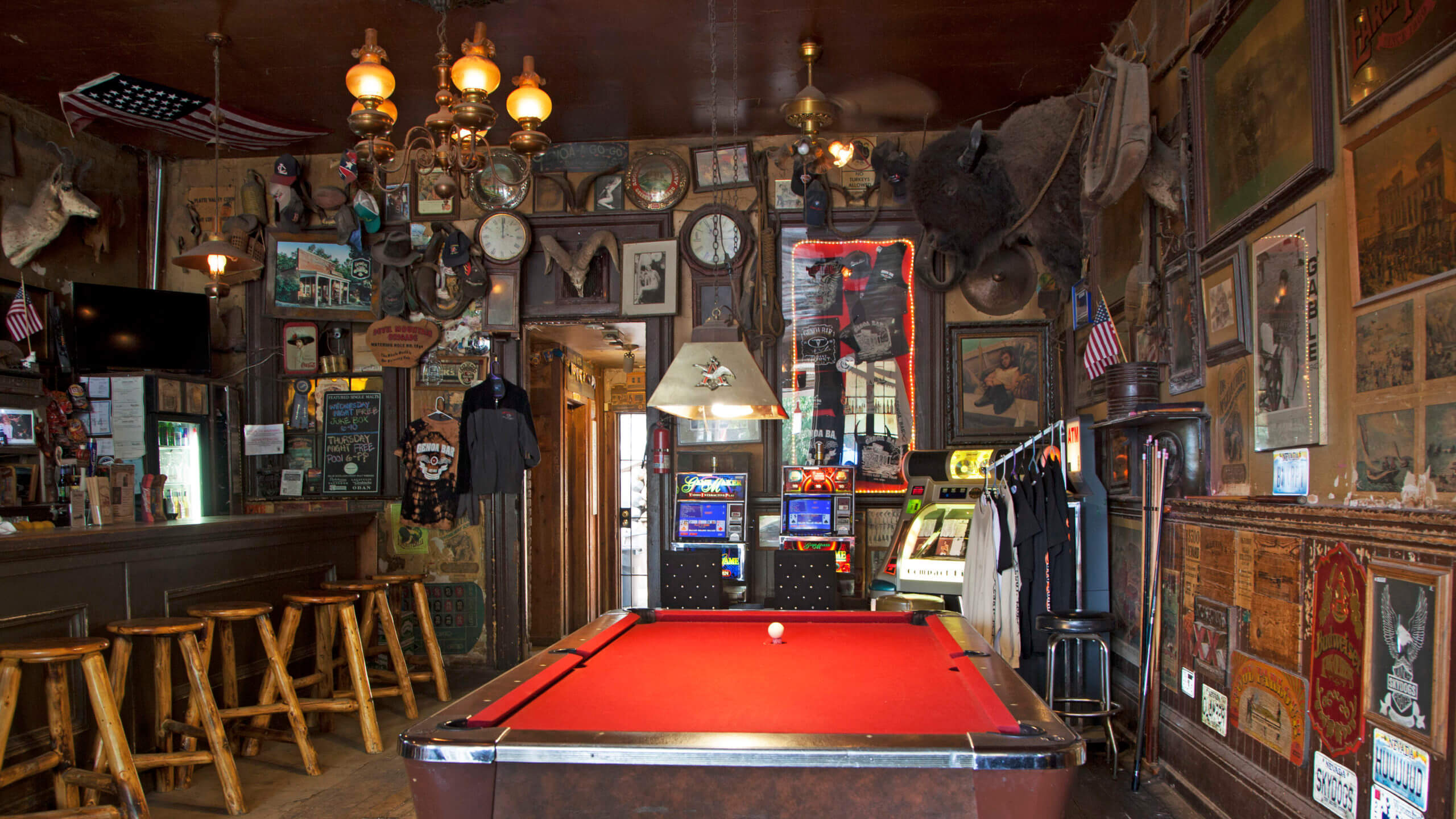 Before stepping away from carpentry entirely, Willy leaned on other Nevada greats like Virginia City's Bucket of Blood Saloon to learn the tools of the trade. The Genoa Bar, also known as the Genoa Thirst Parlor, certainly oozes an infectious Wild West vibe, but through the years has drawn bikers, golfers and is what Willy considers to be a cowboy bar. What's going on at the Genoa Bar is so perfect in fact, that countless movies and commercials have been filmed here including John Wayne's The Shootist and Stephen King's Misery. A handful of U.S. Presidents, actors and musicians have stepped through this legendary threshold, too.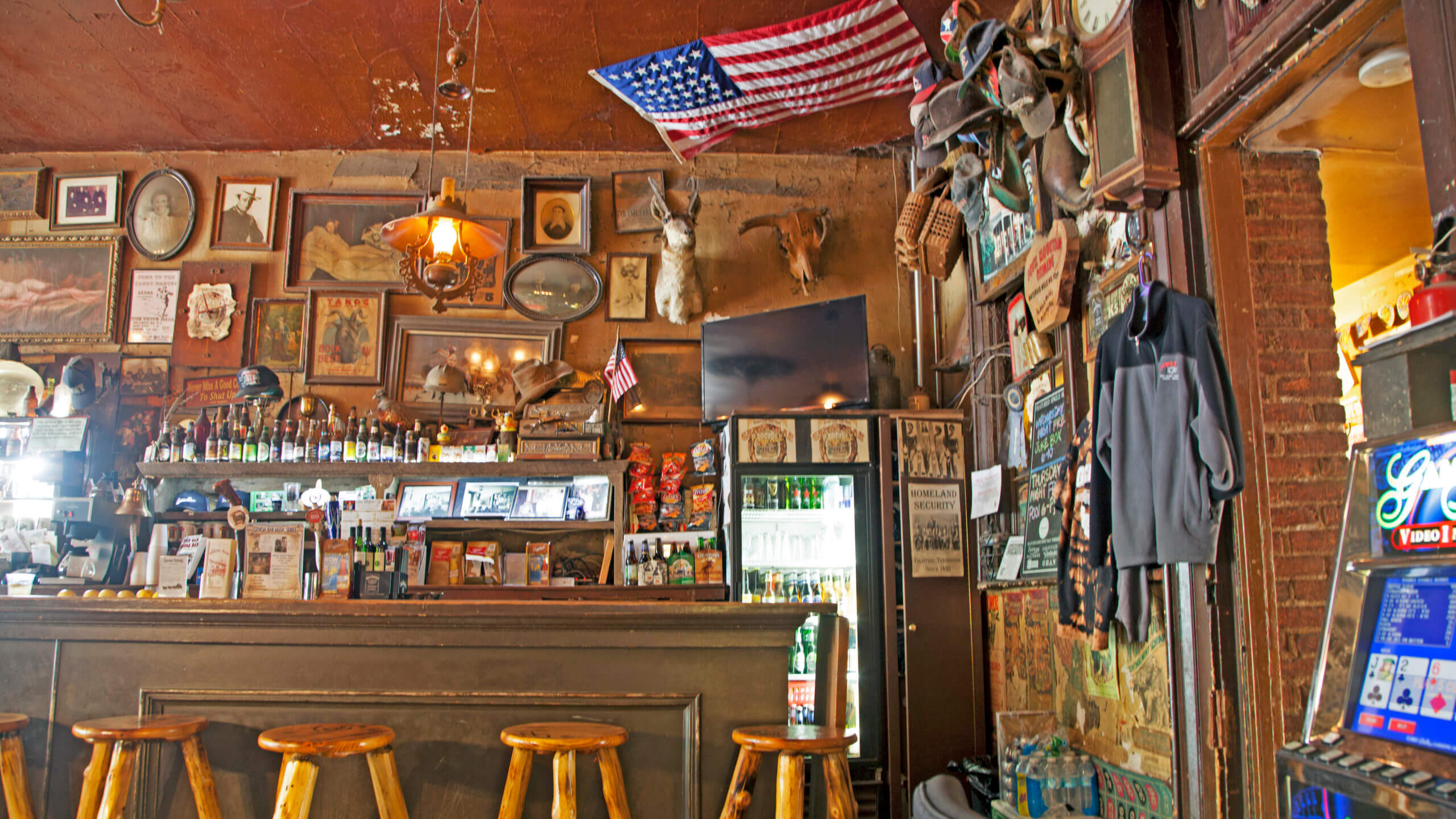 Some celebrities have been compelled to leave personal articles behind to mark their visitation, like Raquel Welch, who left her leopard print bra behind under one condition: that all the other brassieres be taken down. [They've been relocated to the open safe.] Or Willie Nelson, who left his hat dangling from a pair of antlers. Plus, Webb says the Genoa Bar is a pretty good place to fly under the radar. "Clint Eastwood came in here and sat at the end of the bar for hours a couple years back, and was completely unrecognized for the entirety of his stay."
Of all the decor in the bar, the diamond dust mirror, which is prominently displayed behind the original bar counter in a can't-miss-it sort of fashion, is Webb's favorite. "There are so many things in this place worth talking about, but the diamond dust mirror is one of the largest and rarest of its kind, as far as I know," says Webb. This gigantic mirror originally shipped from Glasgow, Scotland in the late 1840s "around the horn" and through what would late become the Panama Canal. "The bartender will shine a light in the reflective glass where you can see actual dust from the diamonds… it's just incredible," Webb says.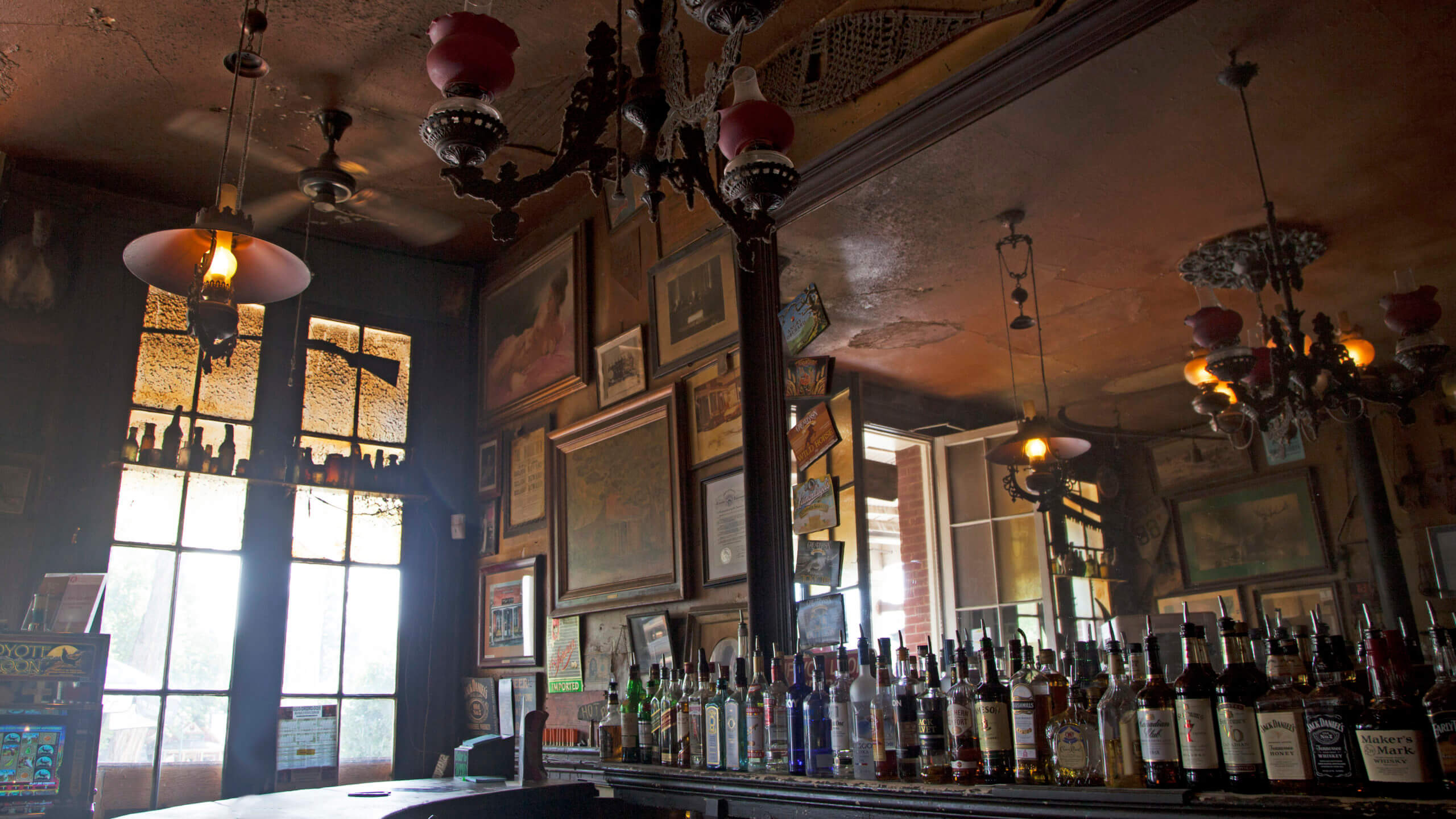 Despite having owned the place for the better part of two decades, Webb says it's difficult to grasp how deep the history runs at the Genoa Bar. "A few years back a woman came into the bar in her Sunday best. She had to be over 90, so she of course stood out a bit," Webb recalled. Eventually, the woman called Webb over and said, "My name is Abigail, I worked here when I was 16." Instantly fascinated, Webb immediately began to do the math, calculating when she must've worked at the saloon, and finally asked what it was that she did there. "And in her little old lady Grandma voice, she says, 'I was a prostitute!" Webb laughed. "I couldn't believe it! She told me that they used to take men out back to a bar that no longer exists, with bathtub gin they used to distill in the basement. There weren't any beds, so it was a literal roll in the hay," Webb joked.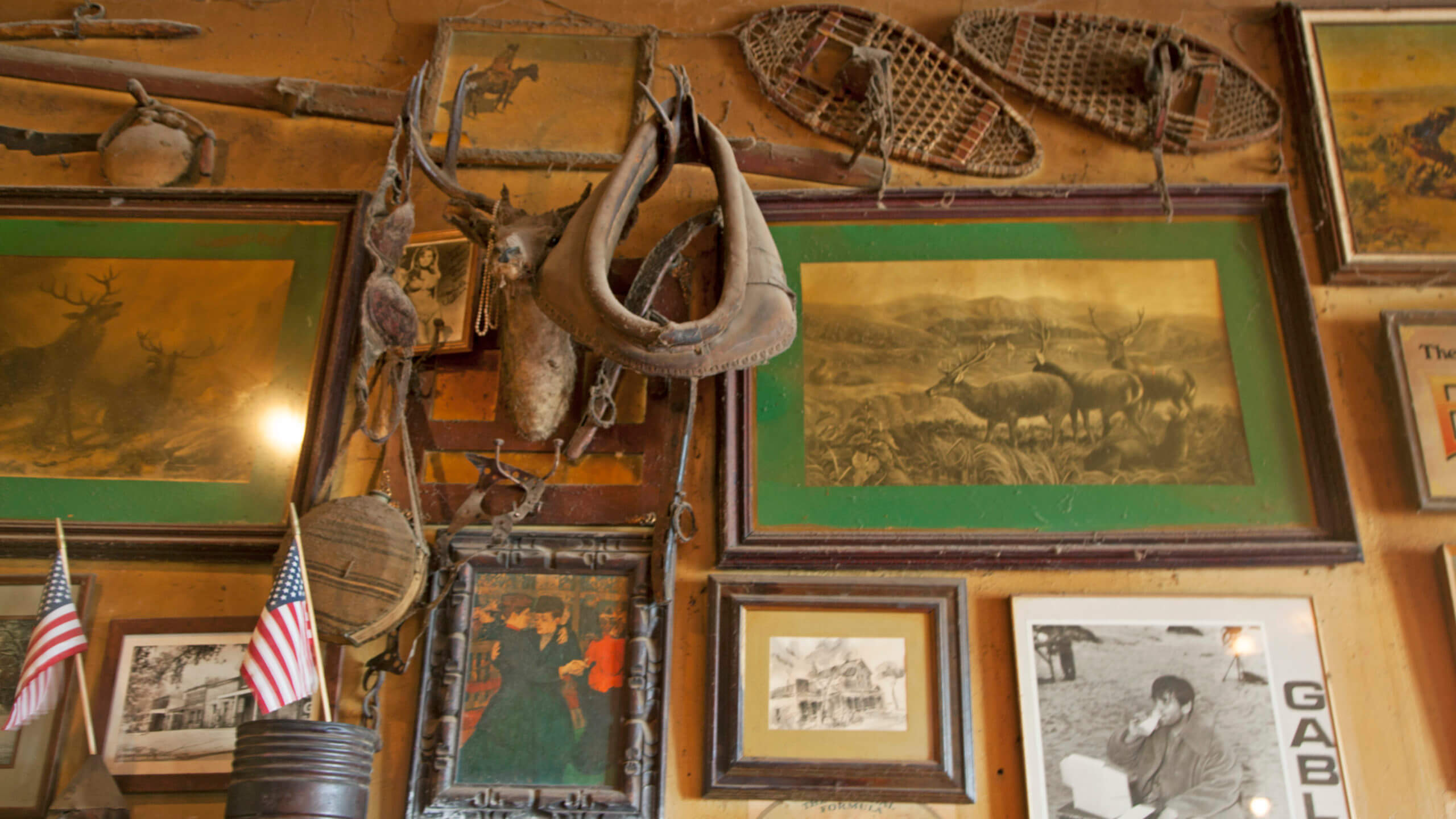 The Wild West has undoubtedly romanced our own American culture aplenty, but leaves an imprint abroad as well. "International folks are always wanting to stop by when they're in the Reno-Tahoe area," says Webb, having described a Chilean Colonel who visited the Genoa Bar after reading about it as a boy in Chile. "It's moments like this when I really understand the impact of this place. There are nights when we have all 7 continents in here." It's true, people are fascinated with the bar, not because of the age of the place, but because of the type of relics found here. Webb says, "In Europe, they have things that are much older in their own families, in their own possession, but will come in and admit they don't have anything like this at home."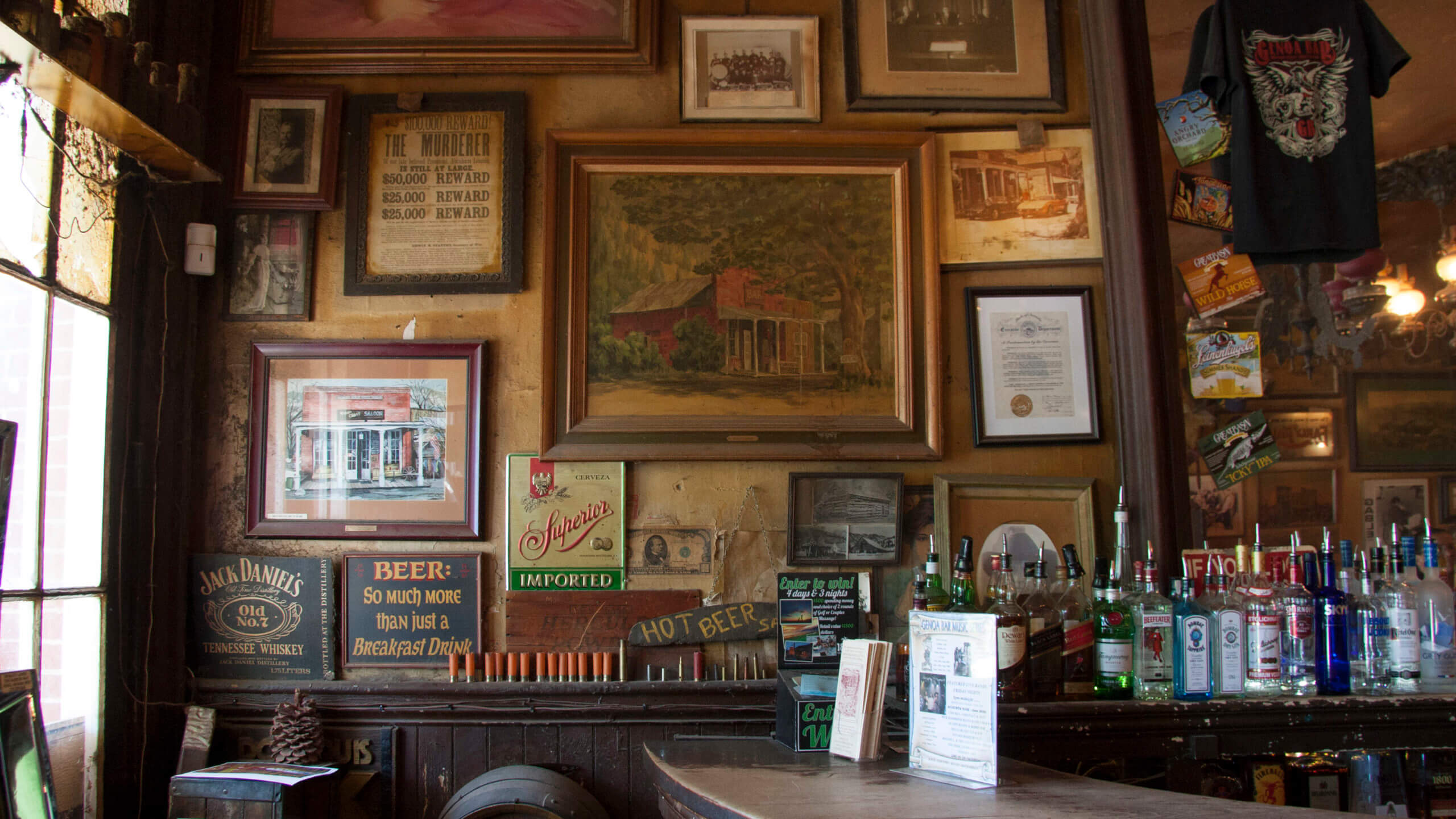 To Webb, the best part about owning a legitimate piece of Nevada history is uncomplicated: it's all about the people. "I get to talk with people from all over the world, and watch their jaw drop as they walk through the door. There's something about this place that makes people feel at home," says Webb. Bartender Dana Garworski couldn't agree more, saying, "There's something so good and happy here… some kind of energy vortex that you can't avoid."
The sentiment at the Genoa Bar is truly that simple, too. It happens to be the oldest in the state, and people want to be part of that, even if it's just for a brief moment. And that means not just seeing it, but feeling it. So, no matter what it is you're searching for, whether it be outdoor adventure, decadent dining, or a solid dose of history, take the time to enjoy the journey. It implies you're going somewhere, and in this case, it's all the way back to 1853. #NVEats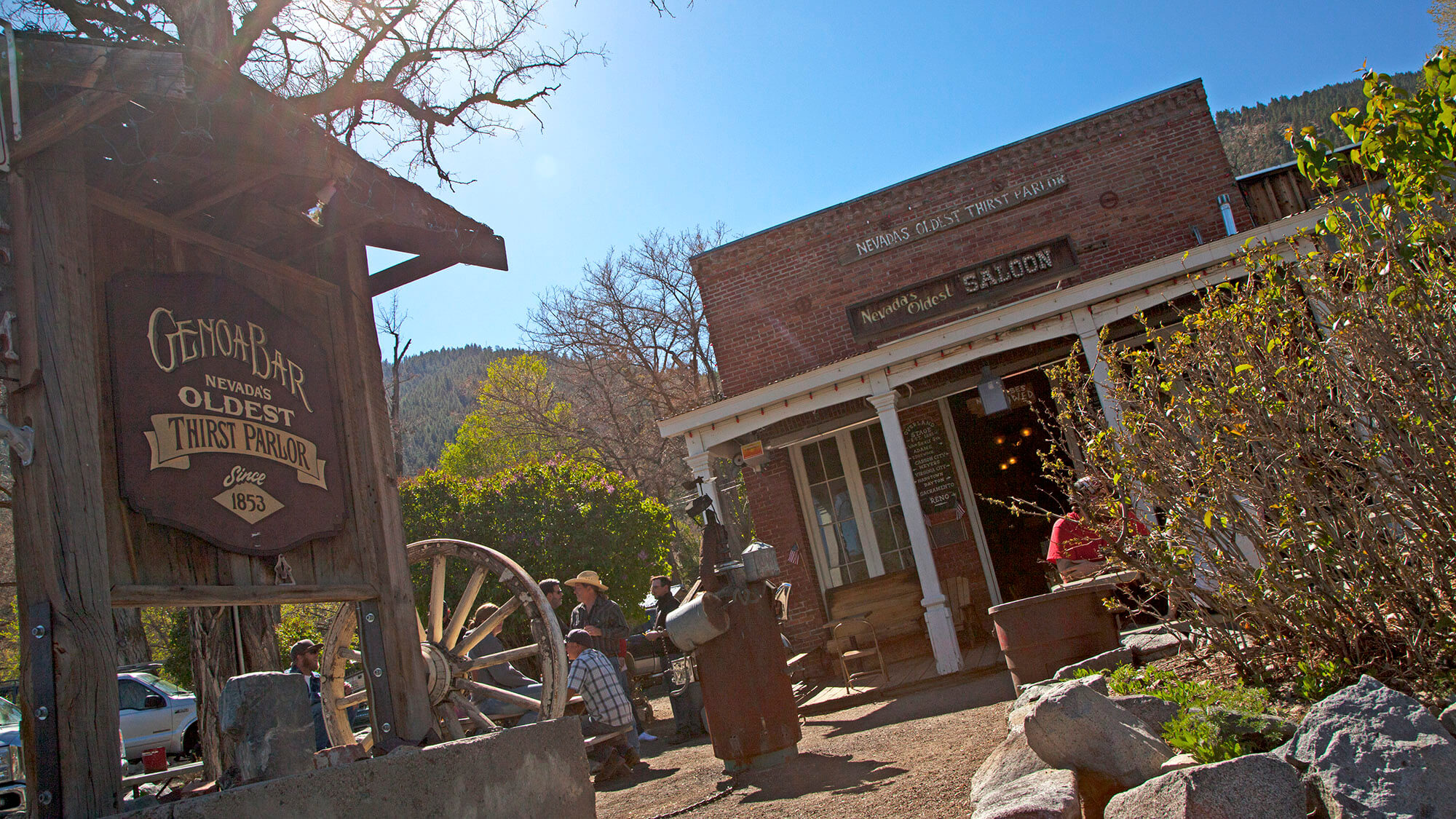 Get Inspired
Related Stories