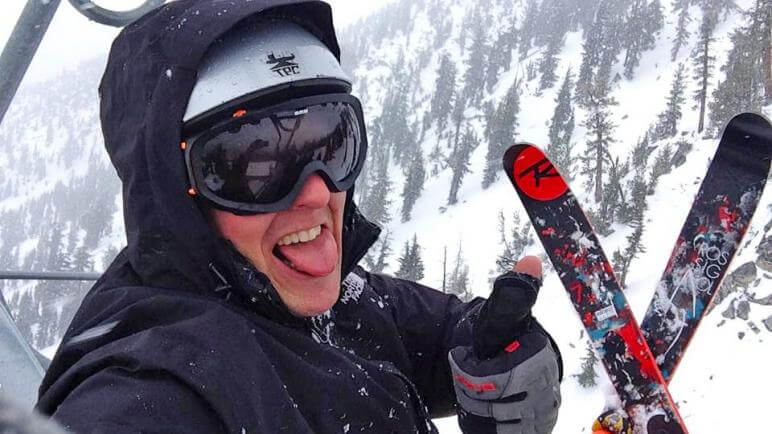 Shredding Reno's Backyard With The Locals
ADVENTURER | ED FERENCIK 
Moving to northern Nevada from the Bay Area in the middle of high school was a bit of a change…to say the very least. But, what it meant for my brothers and me was trading in the surf boards for skis and snowboards. My parents had been bringing our family up to Tahoe to ski since we were toddlers, so we without a doubt all knew how, but it was nothing like having it in our backyard like we do today.
Skiing for me is a lifestyle. There's nothing like throwing a pair of earbuds in, blasting your favorite tunes, and becoming one with the mountain. From powder days to locking in GS turns on fresh groomers, there's nothing like the great outdoors, speed, and a little fear knowing you're putting your life in the hands of the elements. Tahoe has so many options, but I've pledged by allegiance  to Mt. Rose due to proximity, but by no means to I limit myself. With almost a dozen resorts around the basin, Tahoe is the ultimate winter playground.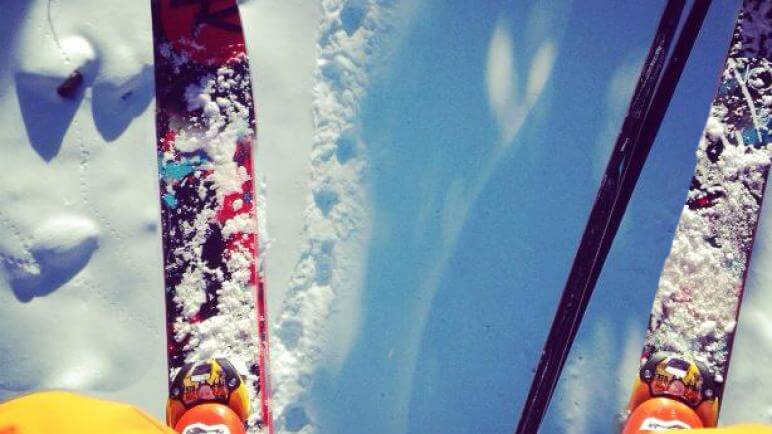 I would peg Mt. Rose as my home resort and the one where I spend most of my time. It's a locals mountain, a Nevada mountain, and a damned good time. It's tough to compete with killer deals, fun local events and really reasonable food and beverages. A buddy of mine runs the beverage program and has dedicated the whole tap system to local beers and ingredients, which certainly enhances the vibe for me. The terrain is amazing, I was in high school when the chutes opened up, which ultimately changed my entire outlook on skiing. With 55 degree verticals, plus over 1,000-foot drops makes for a flawless powder day. I've had some of my best lines in the chutes, skiing with my best friends.
Besides the sport itself, the thing I enjoy most about shredding our local Nevada mountains is the community that comes along with it. Tahoe isnt pretentious, and when it comes down to it, we're all out here for the same reason…a good time, sick lines, cold brews and being one with the mountain. Tahoe is my home and skiing is my passion, and with Mt. Rose so close, winter in northern Nevada most definitely makes for my favorite season. #NVAdventure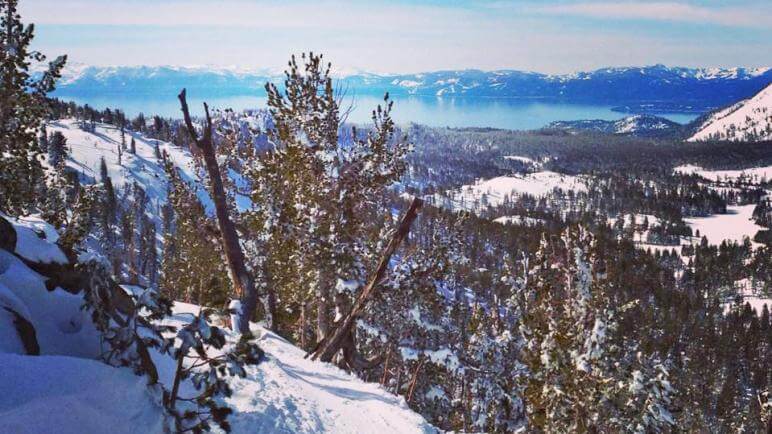 Get Inspired
Related Stories