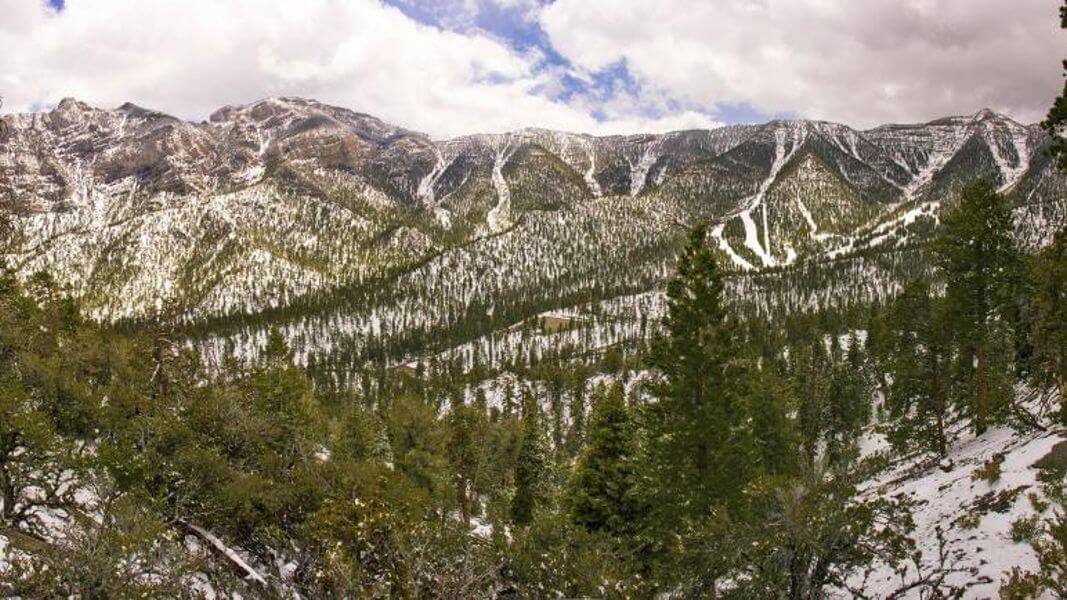 Snowshoeing In The Spring Mountains
ADVENTURER | JESY SIMONS 
Although Southern Nevada rarely sees snow at most elevations, the surrounding mountains are a totally different story.  Luckily, Las Vegans seeking outdoor adventure retreat to The Spring Mountains National Recreation Area, also known as Mt. Charleston. Less than an hour from the Las Vegas valley, this mountain range rises thousands of fee above the Mojave Desert below…perfect for cooler temperatures in the boiling summer months, and a nice amount of powder during the wintertime.
In the winter, Mt. Charleston is a one-stop snow activities epicenter for all the desert rats in search of snow, an area that seriously does not disappoint. From skiing to snowshoeing, Mt. Charleston serves up something for everyone—from first timers to the most experienced adventurers.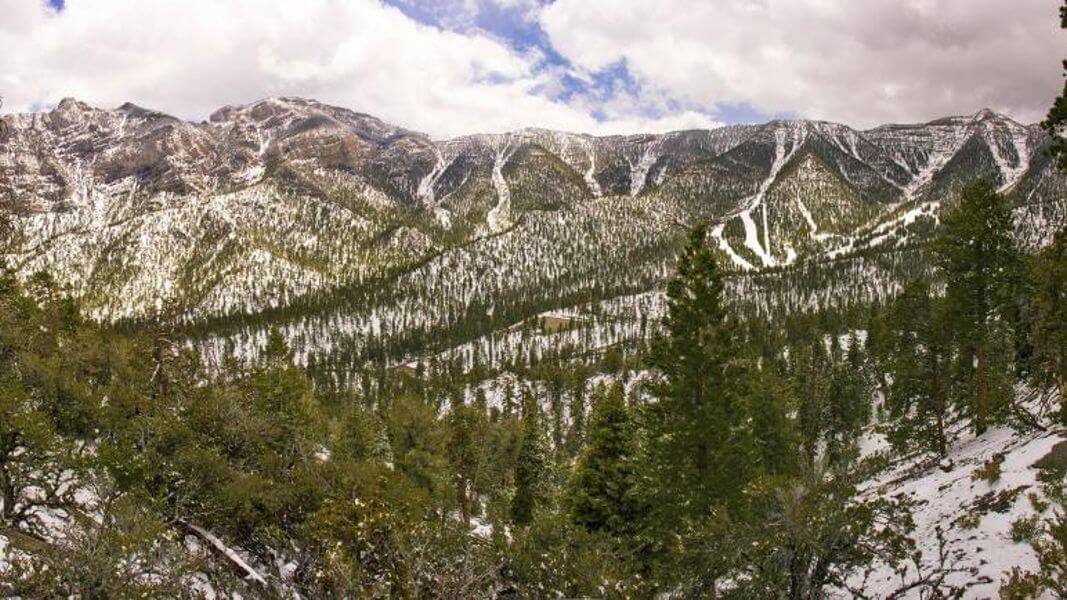 Visitors will travel Highway 156 through Lee Canyon to find Lee Canyon ski resort, where they've mastered snow play.  Powder hungry recreationalists can ski, snowboard or tube on the slopes while they enjoy spectacular views of the peaks, forests, and Lee Canyon. Just down the road, the Bristlecone Loop trail is a popular 5 mile trail through a beautiful forest of Ponderosa and Bristlecone pine trees. If the snow is deep, you best be on snowshoes!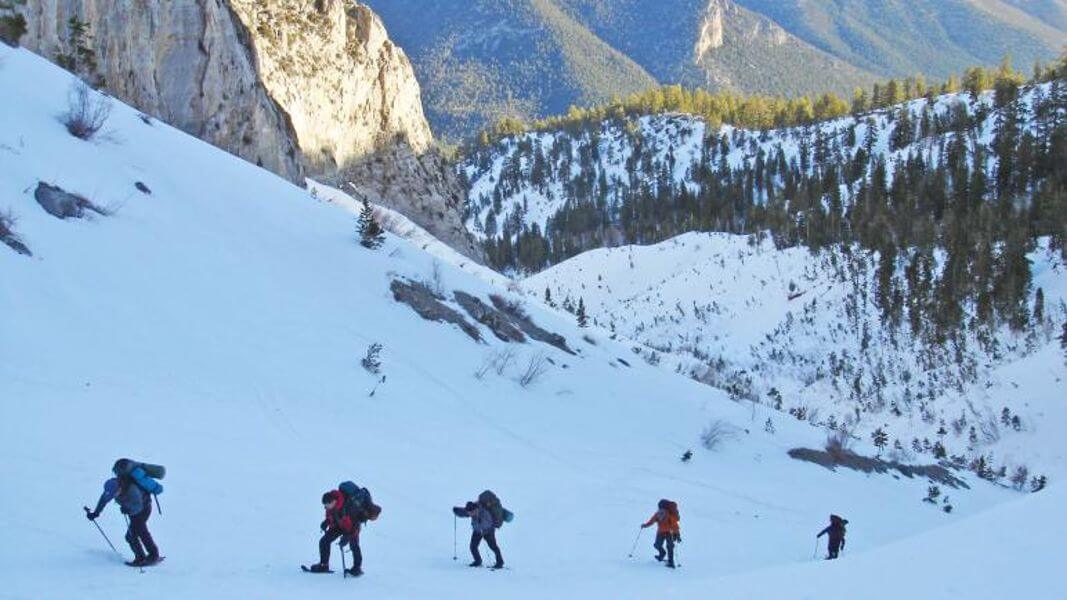 Even though the parking lots are full of visitors playing in the snow, a wilderness experience awaits those who venture away from their cars.  On a recent trip to the Spring Mountains, I arrived at a popular trailhead early one cold Saturday morning and hurried up the trail for a day hike in the rare Southern Nevada snow.  As the sounds of children laughing and dogs barking faded away and our feet carried us up and into the hills, the sound of snow crunching underfoot grew louder. As I began to follow the snowy path through the steep drainage area, the only sounds audible were songbirds calling to each other. Later, when resting against an enormous Ponderosa Pine, the faint aroma scent that filled my nose was memorable to say the least. Everything about this area is completely breathtaking, regarding both the natural beauty all around as well as the rigorous hike that makes me stop to catch my breath. #NVAdventure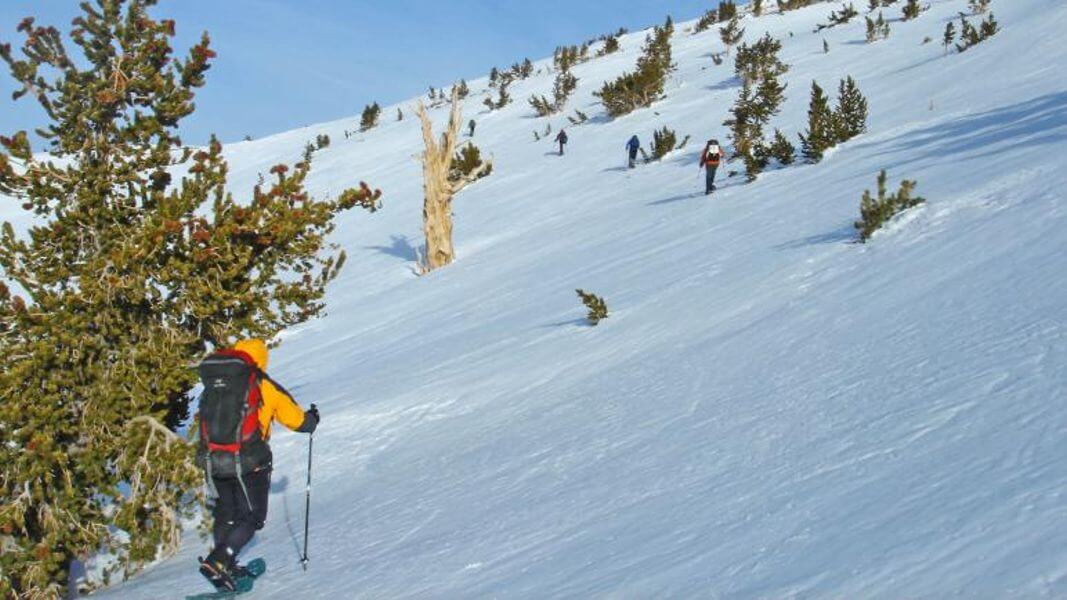 Get Inspired
Related Stories