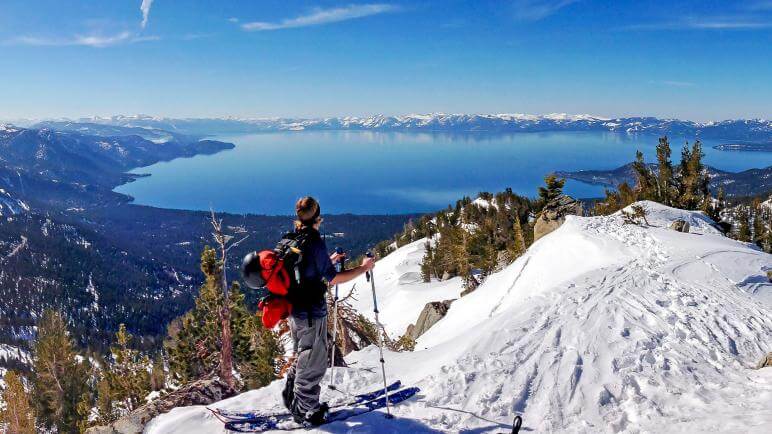 SPRINGTIME SPLITBOARDING WITH A VIEW
ADVENTURER | ALEX BAKER
We packed up the car on an eagerly awaited early Monday morning and headed east from Truckee toward the Mount Rose Wilderness Area in the Northern Sierras. Sandwiched between Reno and the north shore of Lake Tahoe, we set our sites on a peak called Knob Jr. which was sure to have some fresh turns as well as a beautiful view.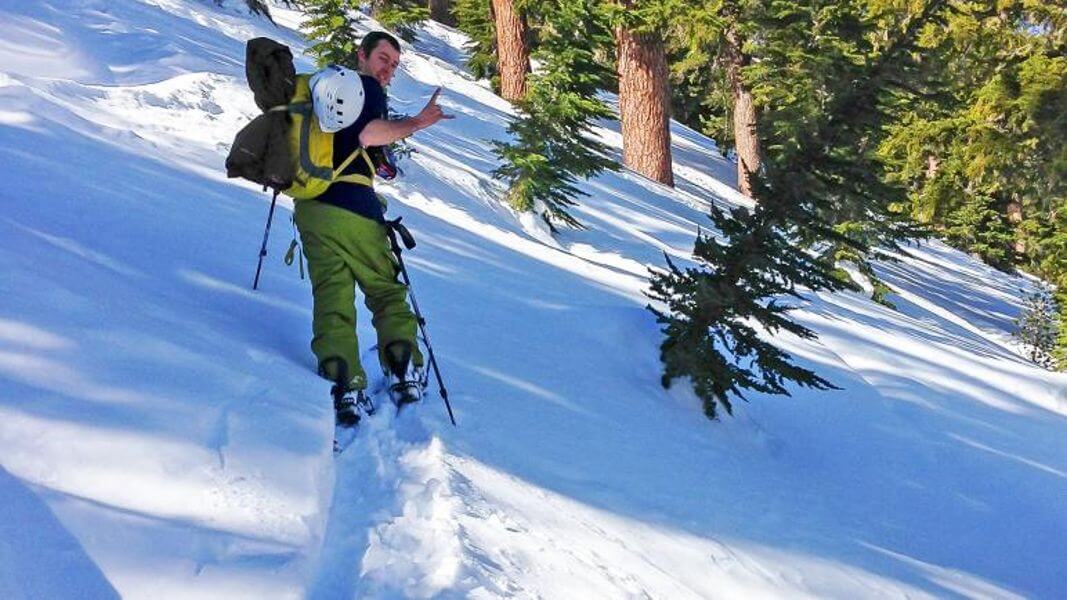 We carefully chose this zone because the snow level during a recent storm had been quite high and we wanted easy access to high elevations to maximize our chances of good snow. As we entered the turn off to park, the warm spring sun was starting to burn off some of the cloud cover. Hustling to get our gear ready and skins for the ascent, we hoped to summit before the snow was completely cooked.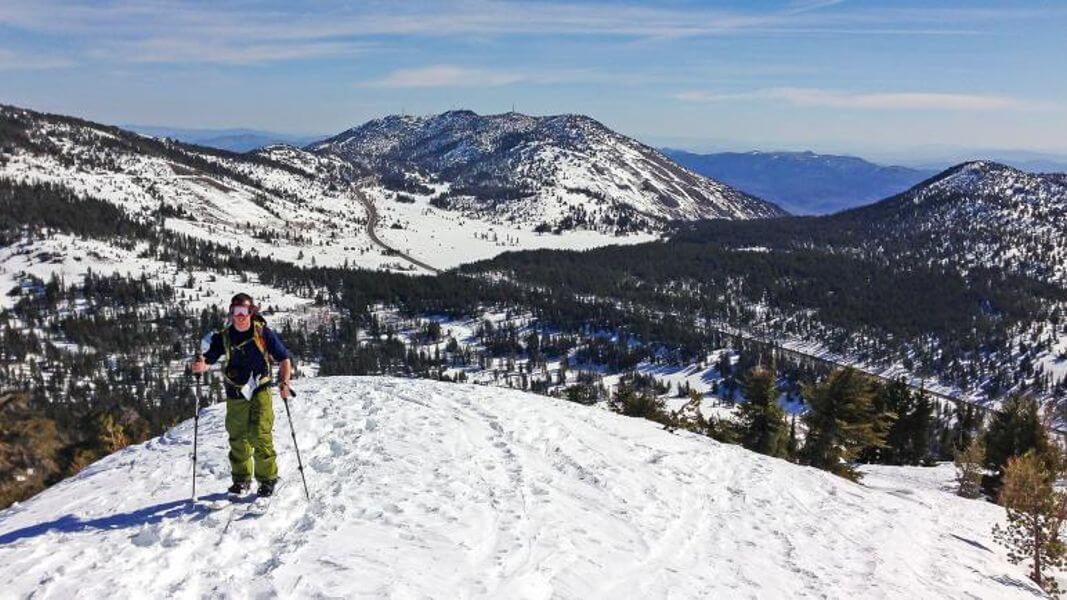 During our hike, the snow seemed to stay surprisingly packed as the sun broke through as the skies began to clear. We pushed harder and harder as we neared the summit in anticipation of finding a nice spot to take in the 360 panoramas. After a few hour hike and our stomachs began to grumble, my friends and I made it to the top and found an unobstructed, breath taking view of the majestic Lake Tahoe. We stood in awe for a bit and then took advantage of the miles of the crystal clear visibility, snapping a few pictures.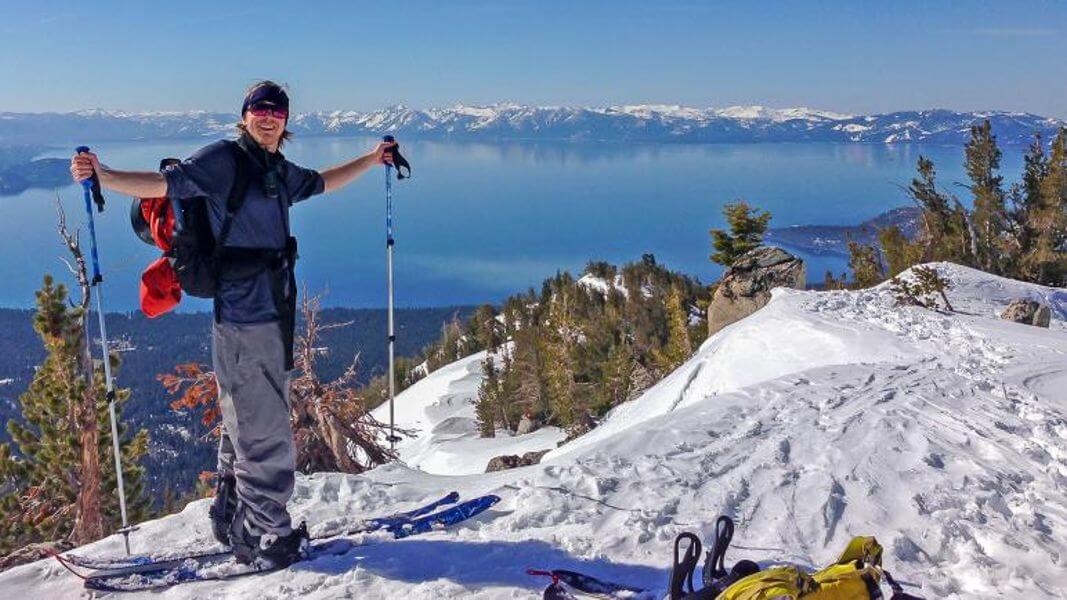 We recharged our bodies with some food and relaxed for a bit while taking a look down at the bowl we had set out to ride. The southeast exposure seemed like it might be a bit sticky but should still have some great turns. After securing all our gear we strapped in and dropped in for our decent. The snow was about what we expected, a few inches of fresh sunbaked snow, but still felt totally amazing after all the work we put in to get there. We were giddy with satisfaction as we reveled in some soul turns together. Lake Tahoe lined up as a perfect backdrop on our decent so we took advantage of it and took a few more photos of each other getting some turns and slashes in.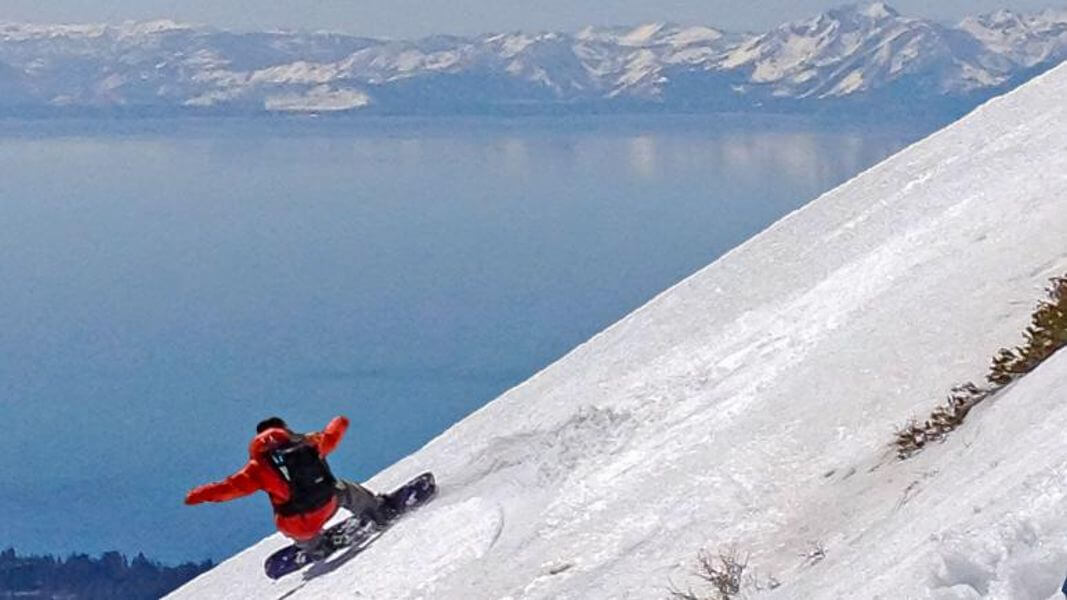 The bottom of the run came sooner than we hoped—as always—but did not disappoint by any means. Enjoying some time in the backcountry with great friends on a perfect day? Couldn't have asked for anything better. Throughout my years of riding I have found that nothing tastes quite as sweet as turns earned in such a peaceful and beautiful environment away from the daily grind. I never feel quite as free as I do in these awesome moments that I will hold dearly for years to come as I wait for that next great adventure. #NVAdventure
Get Inspired
Related Stories