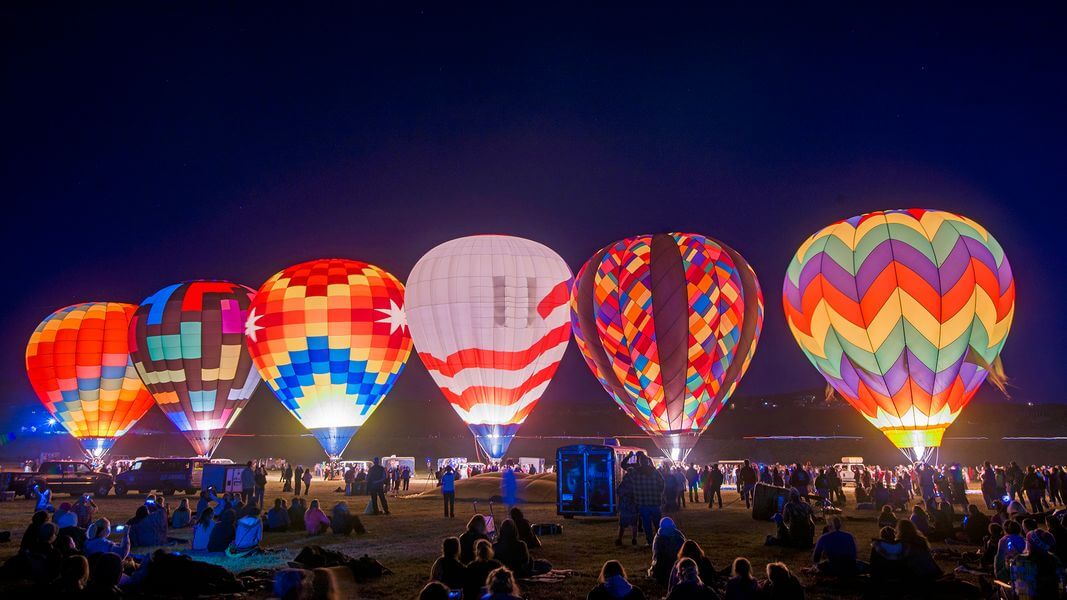 Ballooning In The Biggest Little City
Welcome to the world's largest free hot-air ballooning event—The Great Reno Balloon Race. During a magnificent four days in early September, look to the Reno skies and find hundreds of balloons dancing across the morning light at this annual tradition.
Ballooning in The Biggest Little City
Get Your Glow On
We're not arguing with you—rolling out of bed on a crisp September morning around 4 a.m. isn't exactly the easiest thing in the world to do. But what we can offer you is so much bigger than that. HUGE in fact.
The Great Reno Balloons Races average over 120,000 spectators each year at San Rafael Regional Park and inspires both young and old folks throughout the entire region and beyond. What started out with a humble 20 balloons in 1982 has blossomed into an astounding 100 (and usually more) balloons taking flight throughout this magical weekend. And one of the best parts of the Reno Balloon Races? Dawn Patrol.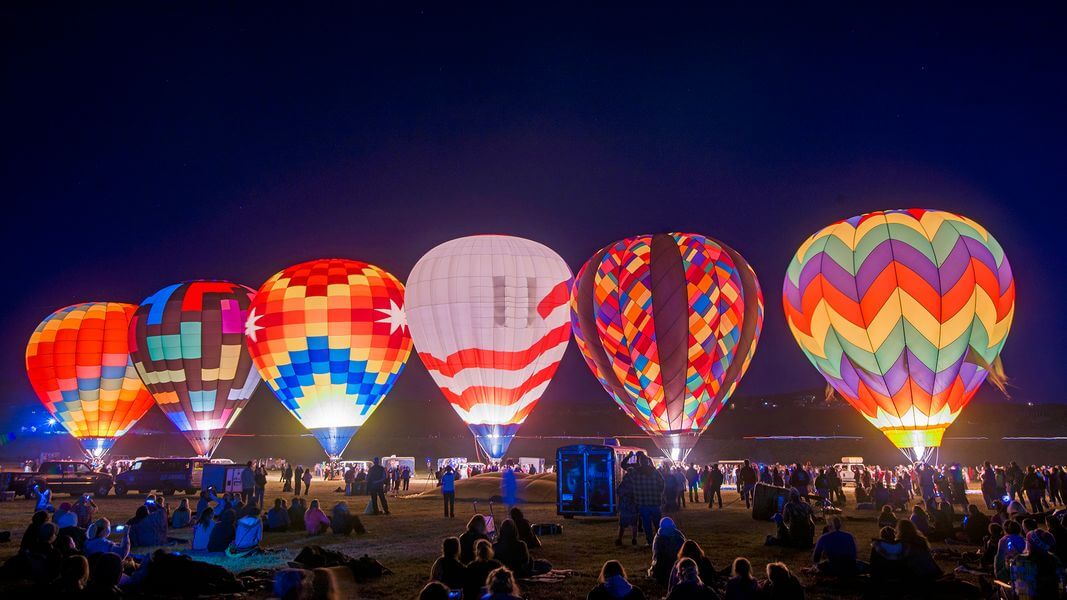 A signature event of the Great Reno Balloon Races, Dawn Patrol is when several balloons rise into the dawn sky and dance around up above in an unmatched light show. As temperatures drastically change as the sun rises, this stunt is a risky one, and requires the expertise of master pilots who trot the globe to show this impressive skill off. Not only do the balloons glow in the wee hours of morning light, but they're also synched to choreographed music. All-in-all, it's a pretty surreal way to start the day.
It's The Largest [And Most Awesome] Pajama Party, Ever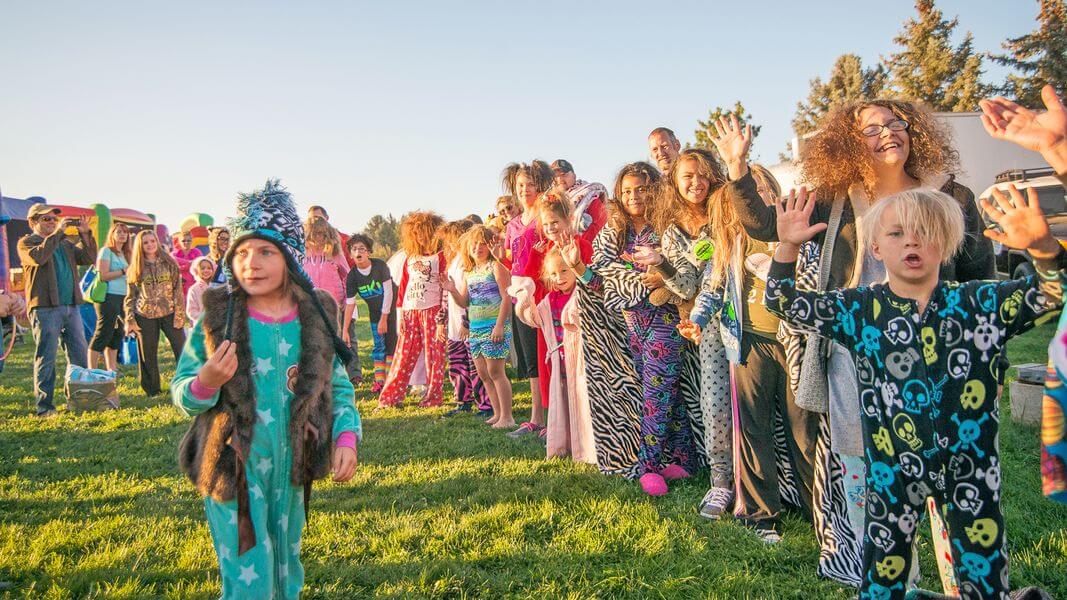 Sure, you're waking up super early on a weekend, but so are thousands of other people… who have meticulously chosen their perfect pajama attire. PJs in public is a definite a win, but if you're here to go for gold, there's a best bed-head contest. Competition is real, though.
You Can Get So Close to the Balloons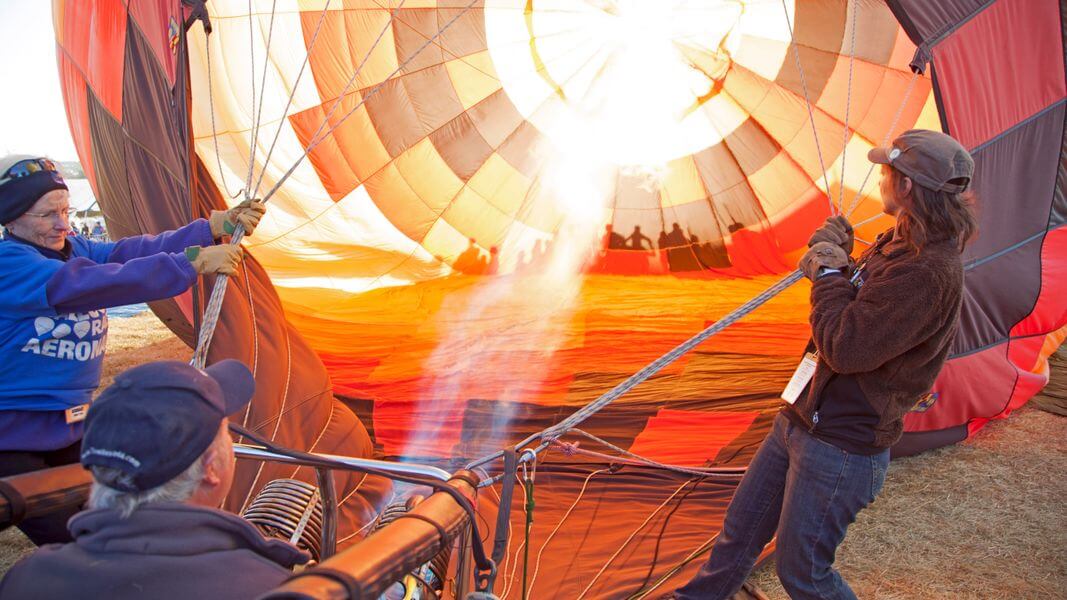 Unlike other signature Reno events such as the Reno Air Races, at the Great Reno Balloon Race, you can actually get really close to the balloons. As in melt-your-face-off close. You'll certainly want to be careful where you step, but with no real restrictions, you can literally walk right up to these beauties and get a first-rate view of the pilots and crew members as they're prepping for launch.
Serious Photo Ops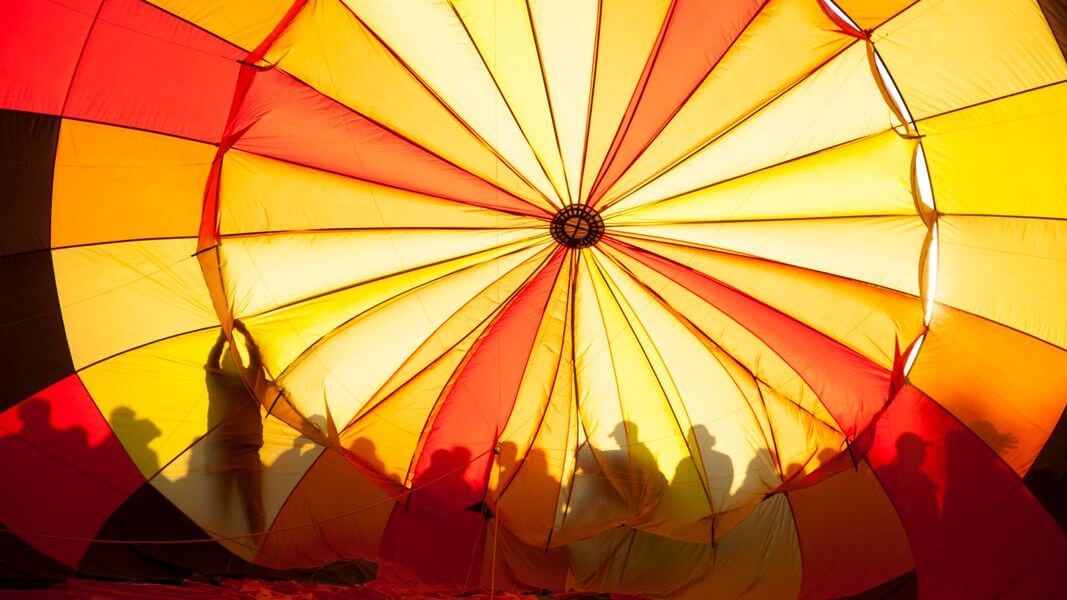 As if that wasn't cool enough to begin with, you'll have so many chances for photo ops. The Reno Balloon festival offers chances at photos like THIS just about everywhere you look. It's pretty amazing.
Trading Cards Too?!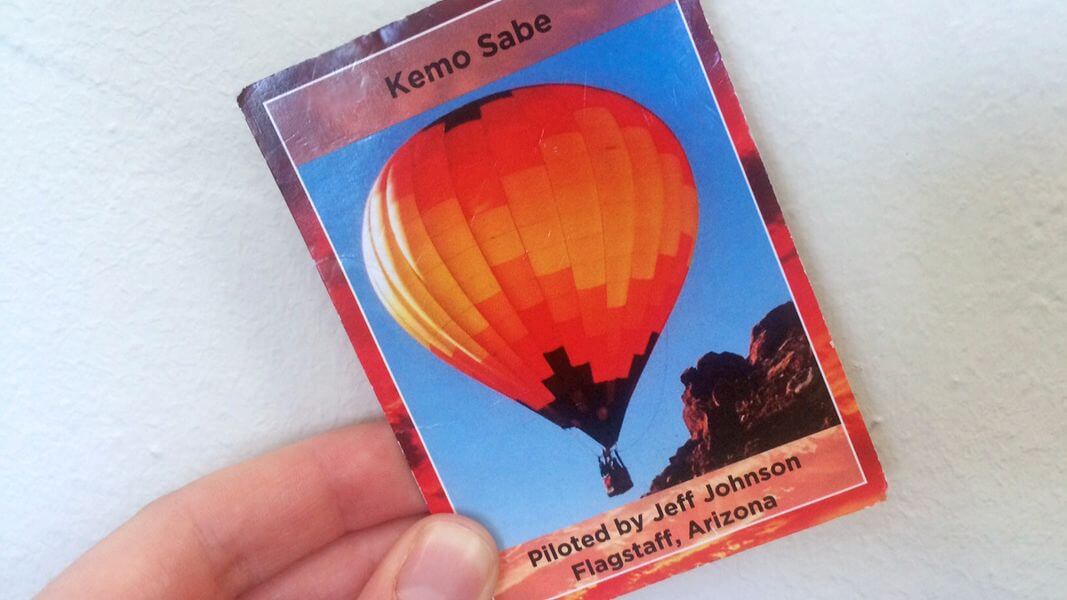 Wake-up your inner child! You remember trading cards, right? Well if you're anything like us, you'll definitely be geeking out just as hard over these pilot trading cards as we did (and still do). For those who are just starting their own Reno Balloon Races tradition, each pilot and crew have their own trading cards which show a picture of their hot-air balloon, its name, its stats and where it's traveling from. You're going to want to get in on this.
Meet a Few Celebrities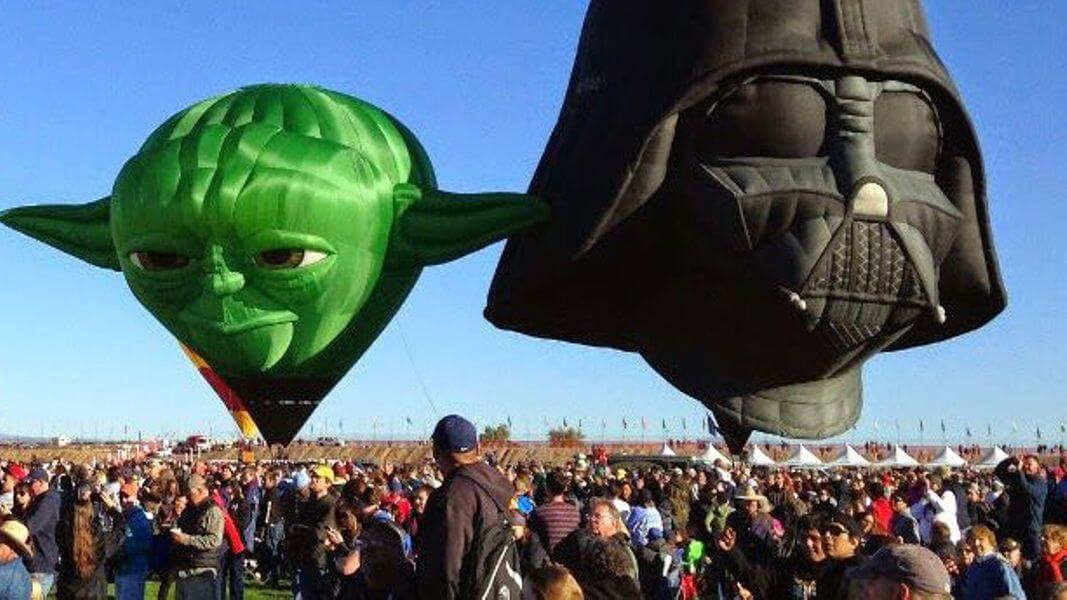 Don't make the mistake of expecting just boring old rainbow balloons (even though they're still completely magnificent up close and leave us in awe). At the Great Reno Balloon Races, plan on seeing some funky shapes like the Wells Fargo Stagecoach, a giant Smokey the Bear and even Yoda. Keep an eye out for the stormtroopers, too. They escort the Darth Vadar balloon. And yes, it's epic.
MASS ASCENTION.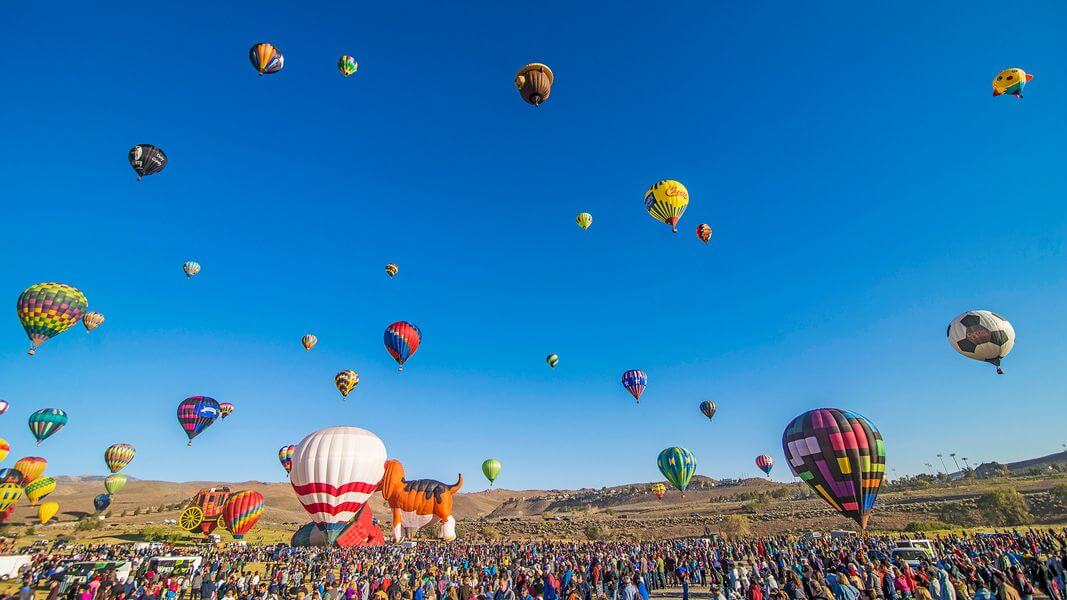 If all of this wasn't enough to start planning your trip this instant, picture a mind-numbing 100 balloons (sometimes more!) launching in unison. It's the best kind of sensory overload imaginable—a silky, technicolor dream right in the heart of The Biggest Little City.
Try to Hitch a Ride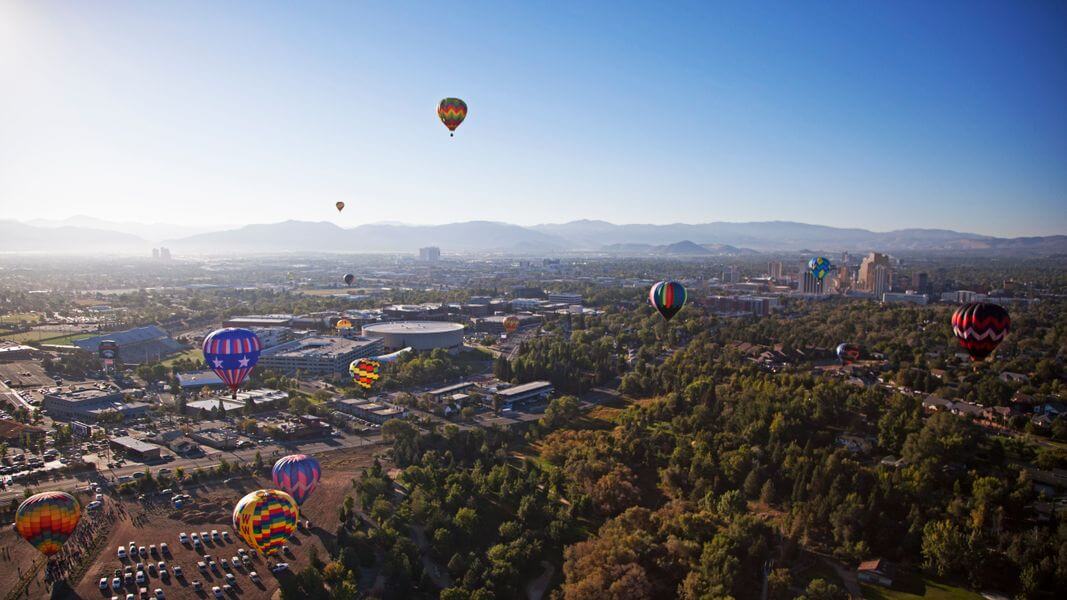 The view from the ground is totally nuts—a photographer's dream. But, if you're lucky enough to score a ride in one of these beauties, the Truckee Meadows are insanely gorgeous from above. Like gorgeous enough to make you consider quitting your job and buying your own hot-air balloon to explore the skies.
The Final Landing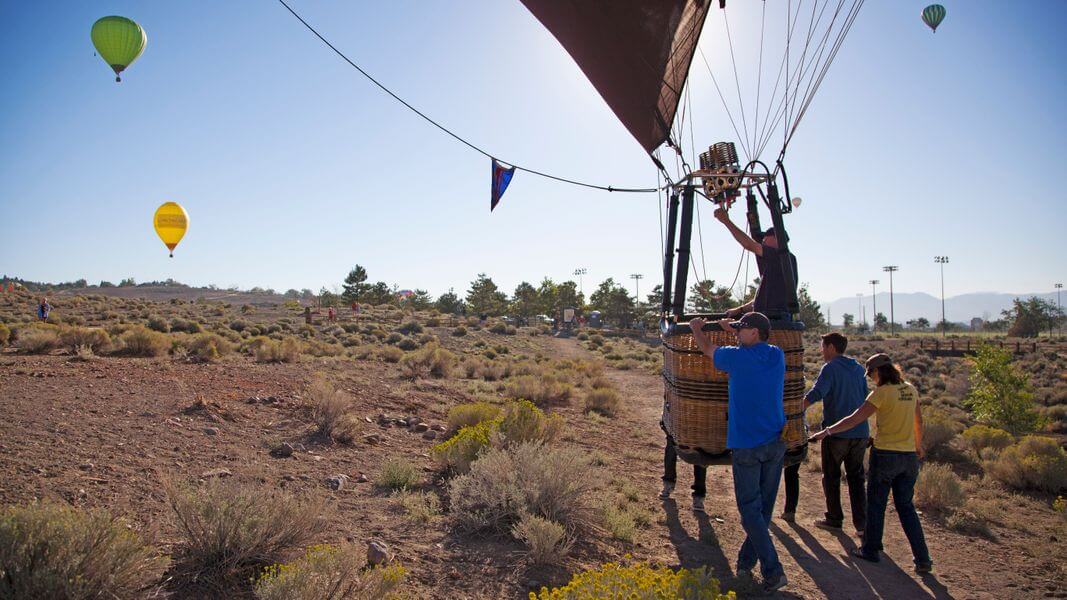 Equally as cool as the mass ascension, balloons will start to drop down and land all over downtown Reno. If you stick around Rancho San Rafael Park long enough, you'll have the opportunity to speak with the pilots, crew and learn more about the logistics of the whole operation. It's honestly fascinating.
For information and dates regarding the 2017 Great Reno Balloon Races, click here.
Get Inspired
Related Stories