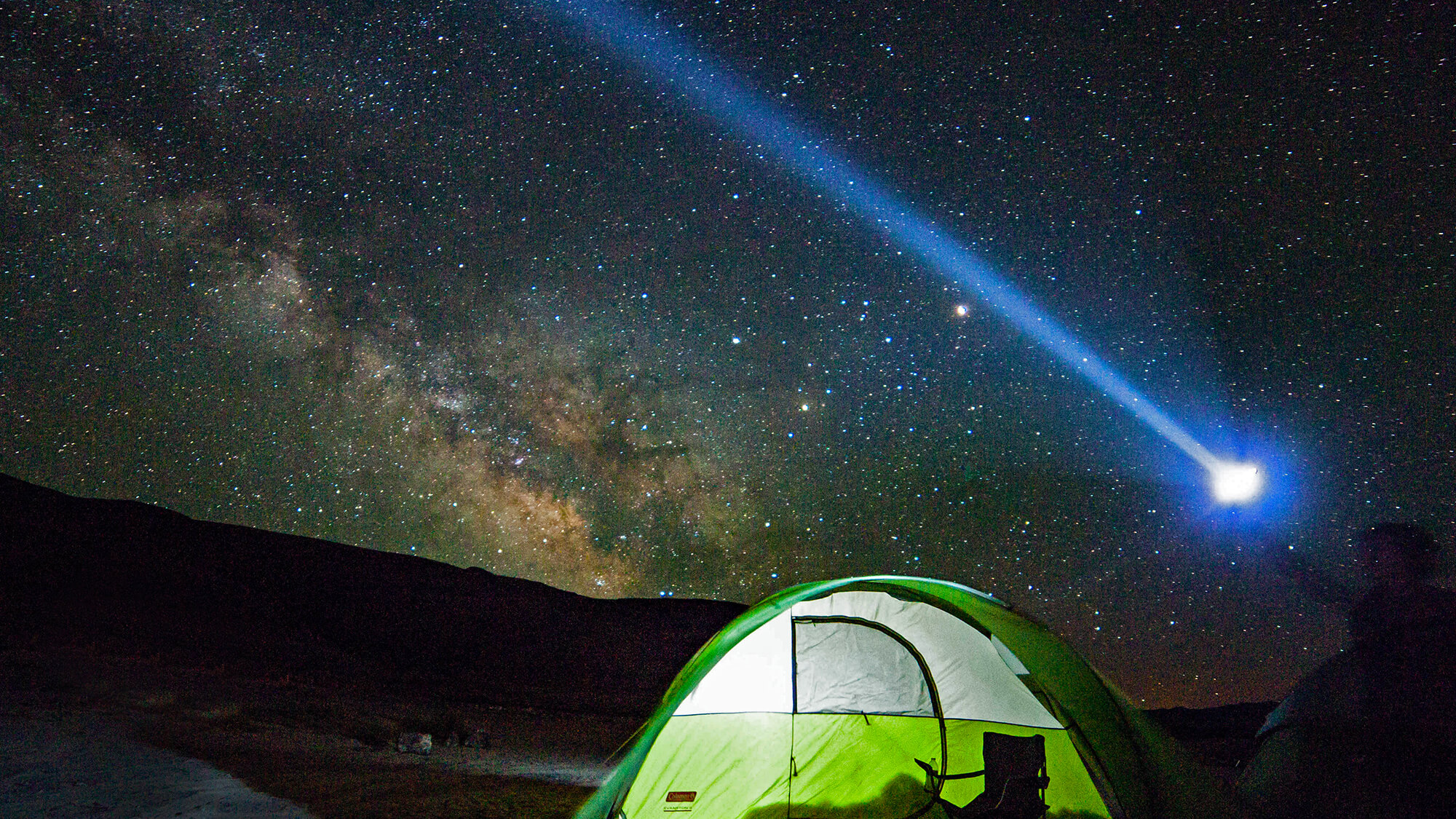 15 WAYS TO WEEKEND IN FALLON
We're all guilty of travel blinders. You know: blowing through an area, selling it short because you're dog-with-a-bone-focused on your final destination? You do it, I do it, we all do it. But, a state as ginormous as Nevada begs to be explored, and I couldn't think of a more prime example than Fallon, the Oasis of Nevada. Almost exactly an hour east of Reno on the famed Loneliest Road in America, this totally season-less gem has earned its spot on the list of Nevada places worth checking out. Maybe you'll find yourself traversing the legendary Highway 50, or you might just need to get the heck out of dodge for the weekend. Listen to us when we tell you this: PLAN A MINI-VACATION TO FALLON. Chock full of singing mountains of sand, the only distillery of its kind in the United States, a prehistoric storage unit, some neon worth writing home about, some of the darkest skies in the state, you'll be back out in this neck of Nevada faster than you can pick the sand out of your teeth. #NVRoadTrip
1. SNAG BREAKFAST AT THE COURTYARD CAFÉ.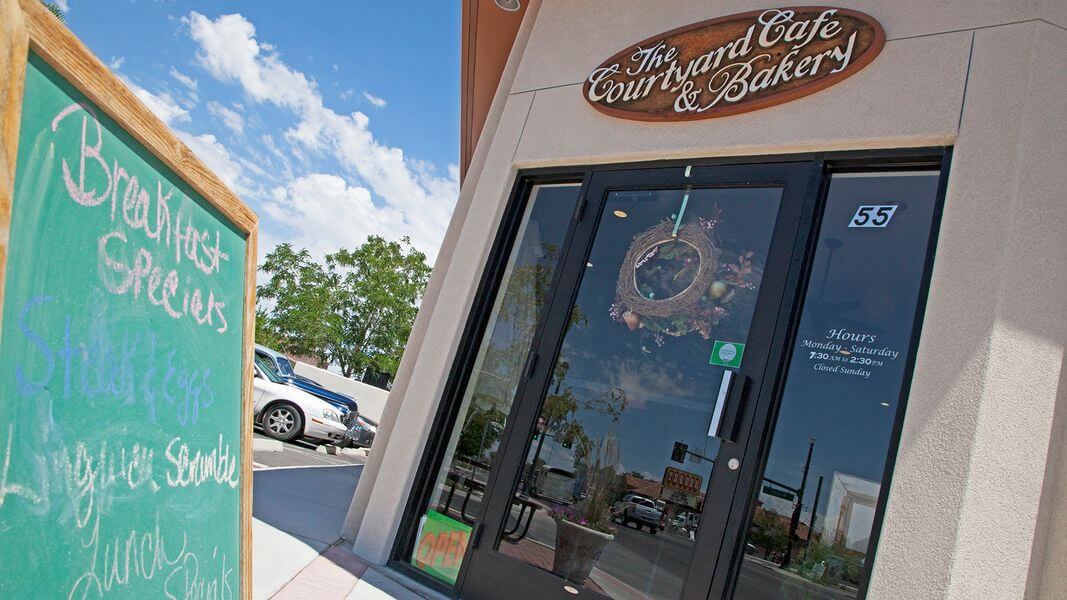 The minute you roll into town, head to the Courtyard Café & Bakery, five seconds away from Fallon's main drag. Plan on staying for a sit-down breakfast and order the made-from-scratch biscuits and gravy, homemade quiche, or Florentine Benedict—you're going to need it for the action packed day of adventure stacked up in front of you. If you're in a pinch and have a hankerin' to hit the trail, at a very minimum, you must snag a coffee to-go and one of their baked goods which are made fresh daily. The cinnamon rolls are TO. DIE. FOR….but so is just about everything that's coming out of that magical deli case.
2. EXPLORE A MOUNTAIN OF SAND THAT'S TWICE AS TALL AS THE PYRAMIDS OF GIZA.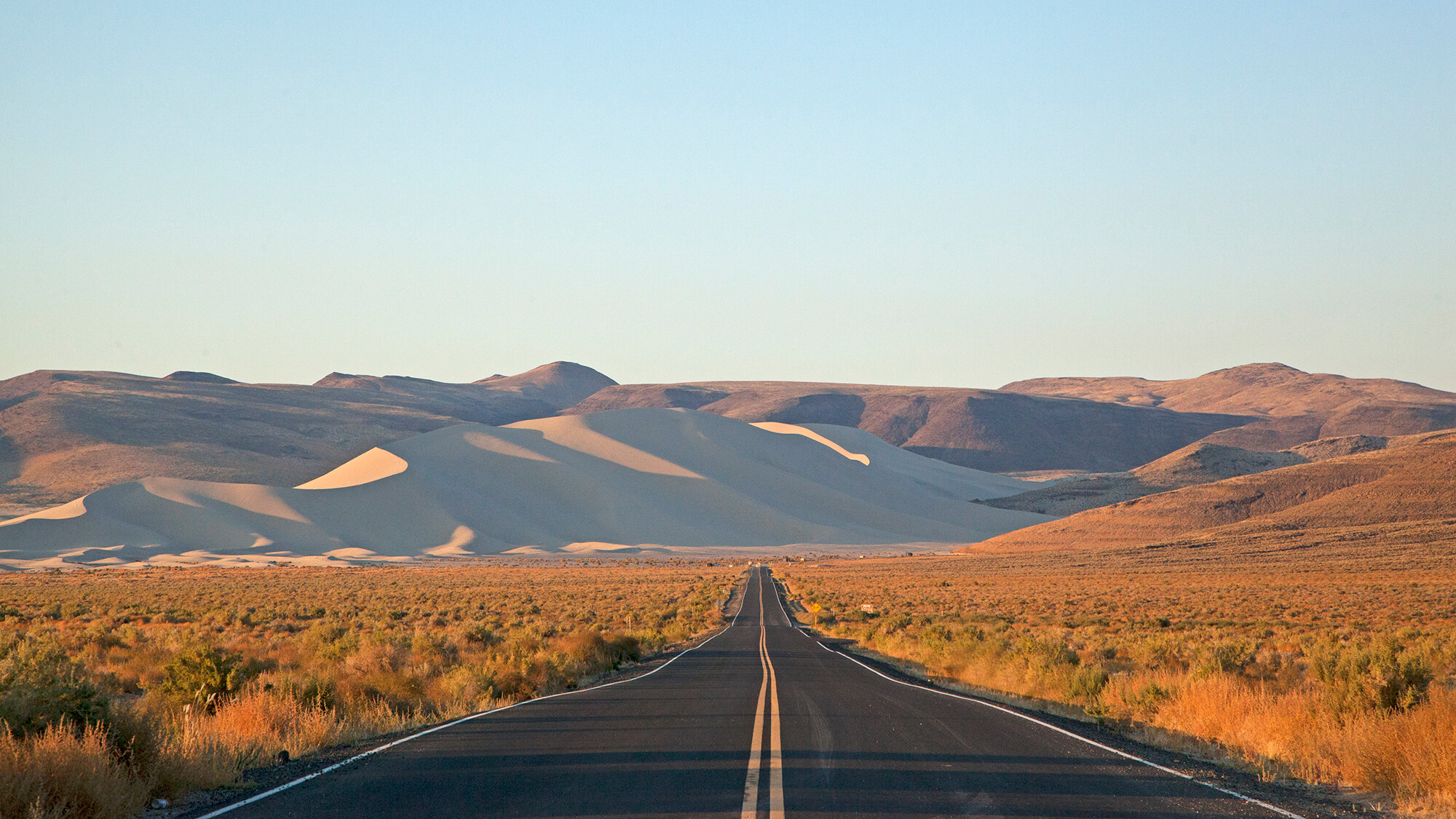 A nine-story, prehistoric mountain of sand sits 20 minutes outside downtown Fallon, guys. Plus, if you catch it at the right time, it might even sing to you. It may sound like I've spent a few too many days out in the desert, but what we're saying is totally true. Nevada was once covered in an ancient glacial lake—Lake Lahontan—that for the most part, dried up 9,000 years ago. The sand that you see here today was proooobably beachfront property eons ago, justsayin'. Plus, there are many other dunes in the Silver State, but this one is one enormous mountain of sand versus a vast see of small dunes. The dune is also a singing sand dune, meaning it creates a roaring or booming sound when grains of sand generate enough friction from the wind. The cherry on top? Sand Mountain is one of the only singing sand dunes in the nation.
3. GET A LITTLE SAND IN YOUR TEETH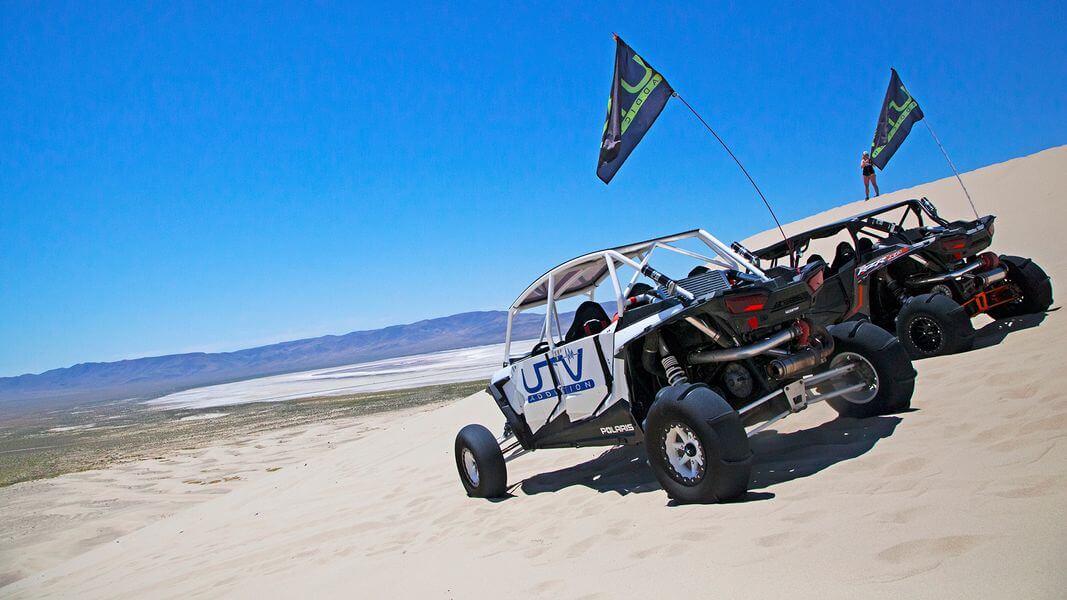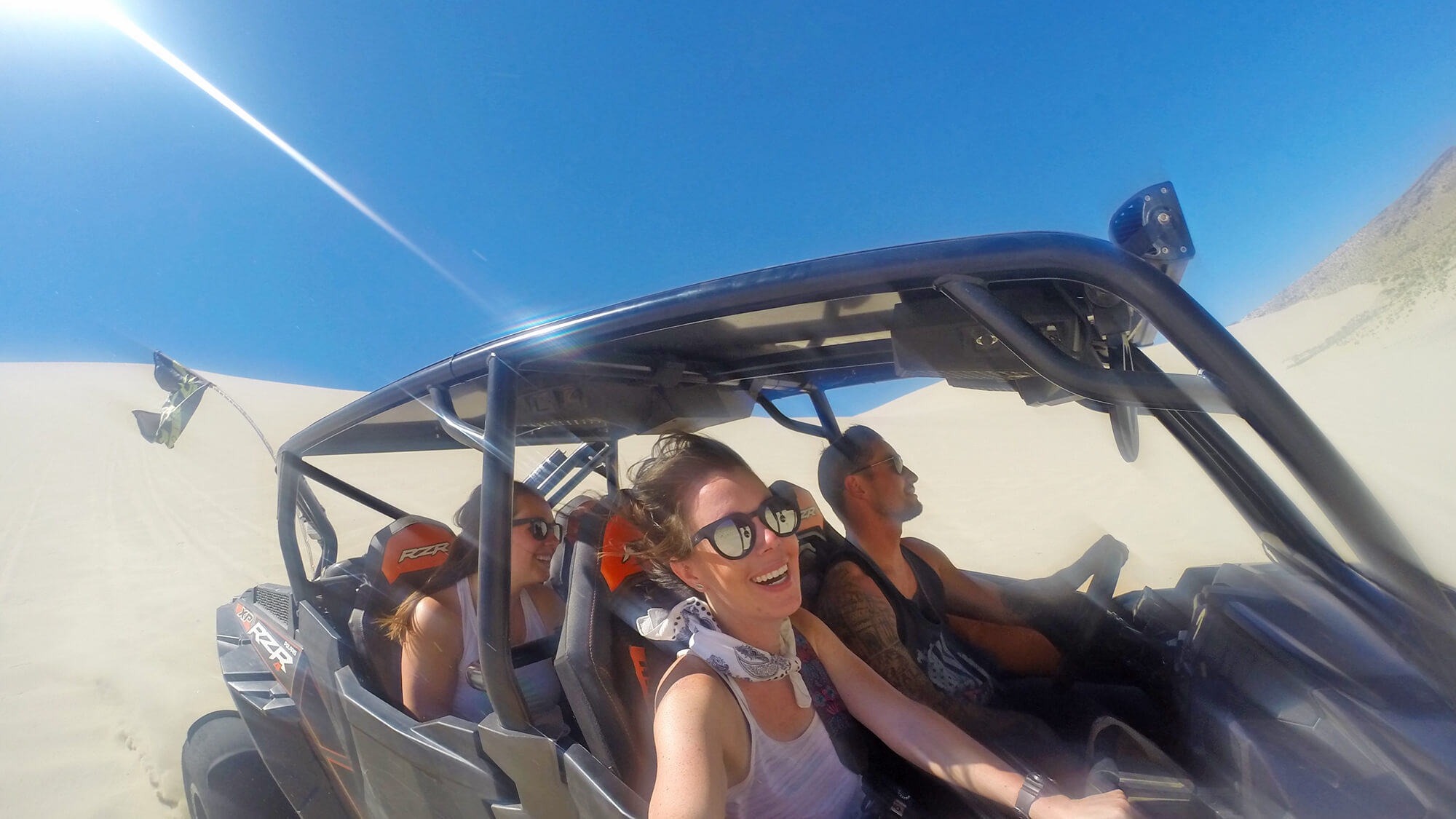 Can we be honest for a sec? What better way to get deep in this geologic gem than to rip around it at 70mph on a utility terrain vehicle with expert drivers at the wheel?! You can definitely hoof it to the top of this 900-foot tall mountain of sand, or walk around the two-mile base of this beast, but driving is so much more fun. The shape of the mountain has changed very little over the past 10k years, with one exception: THE SUPER BOWL. No matter how the wind shifts this beauty around, the super bowl remains, and is ideal for ripping around at crazy-fast speeds.
4. VISIT A POST OFFICE FROM THE 1860s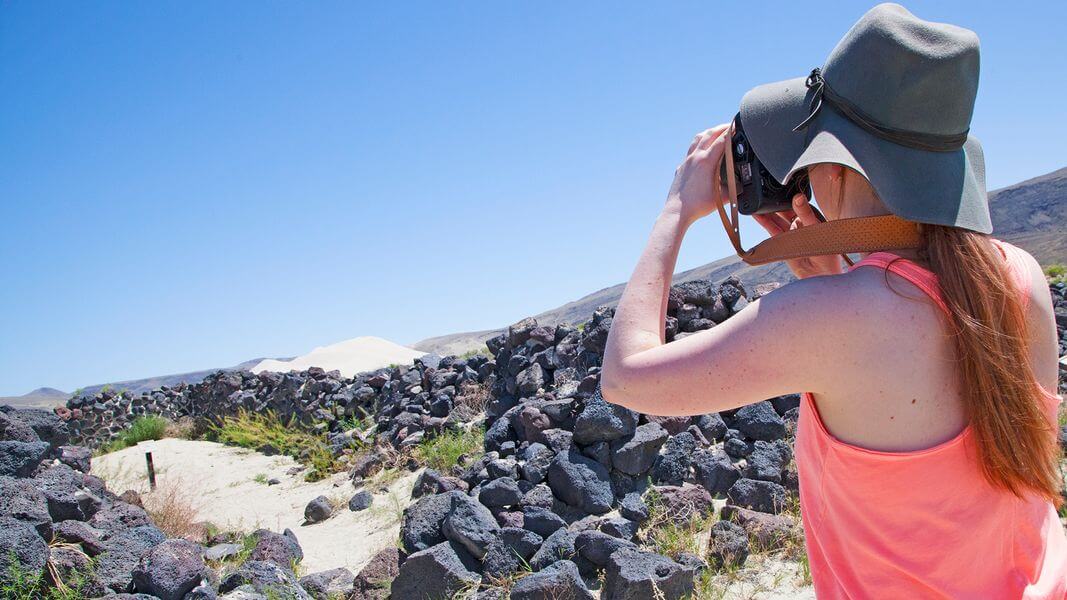 You remember how we mentioned Highway 50 earlier, also known as the Loneliest Road in America? It's been dubbed as the loneliest since 1986, but was the Lincoln Highway—the first interstate in America that stretched coast to coast. Right through lil' ol' Nevada, and right through the core of Fallon. Snag your stamp for your Highway 50 Survival Guide in downtown Fallon, and then dig a little deeper into history by swinging by an ORIGINAL PONY EXPRESS STATION. Tis true, this elite group of mailmen rode this same route in the 1860s, and one of their historic pit stops is about a half mile from Sand Mountain and Sand Springs Station. Ruins of the building's stone walls and foundation are intact and pretty danged impressive to see in person if I do say so myself.
5. GET IN THE ZEN ZONE ATOP A SINGING SAND DUNE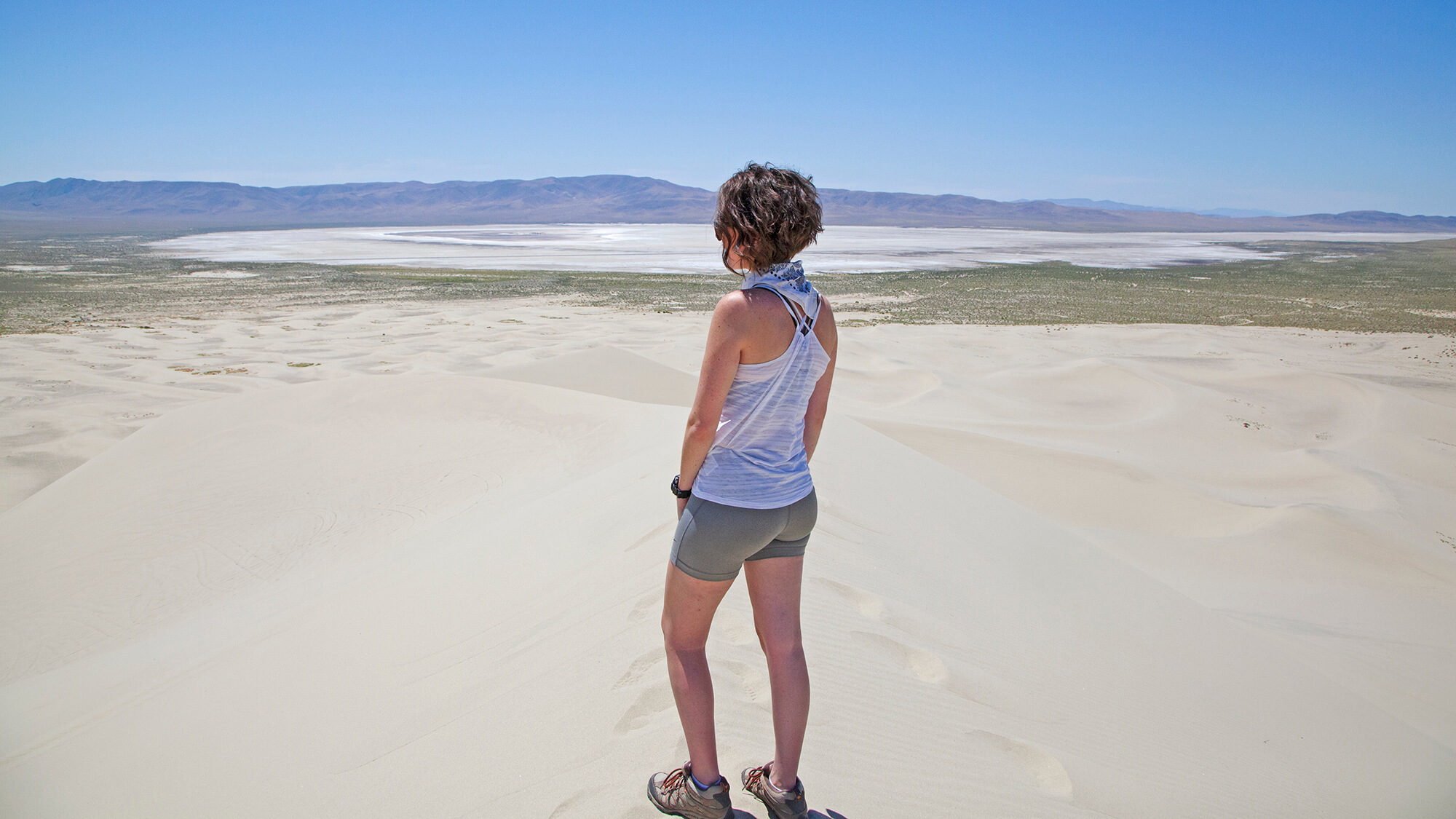 If you're not into in an off-road adrenaline rush and are more keyed into a Zen nature experience, standing atop Sand Mountain's summit is the chi-aligning, tall glass of water you're after. A few minutes spent soul searching at the top of this mountain, you'll soon see why the area was so supremely spiritual for many prehistoric cultures, and perhaps why much of Nevada is called the GREAT Basin. With miles and miles of alkali salt flats in the valley below, known as the Carson Sink, you may even feel like you've time traveled to another planet. And, no jaunt to Sand Mountain is complete without eyeing a Sand Mountain Blue Butterfly, so keep your eyes peeled. Of all the places in the entire world, the Sand Mountain Blue can only be found at, you guessed it: Sand Mountain.
6. ORDER THE BEST EGG SALAD SANDWICH…EVER.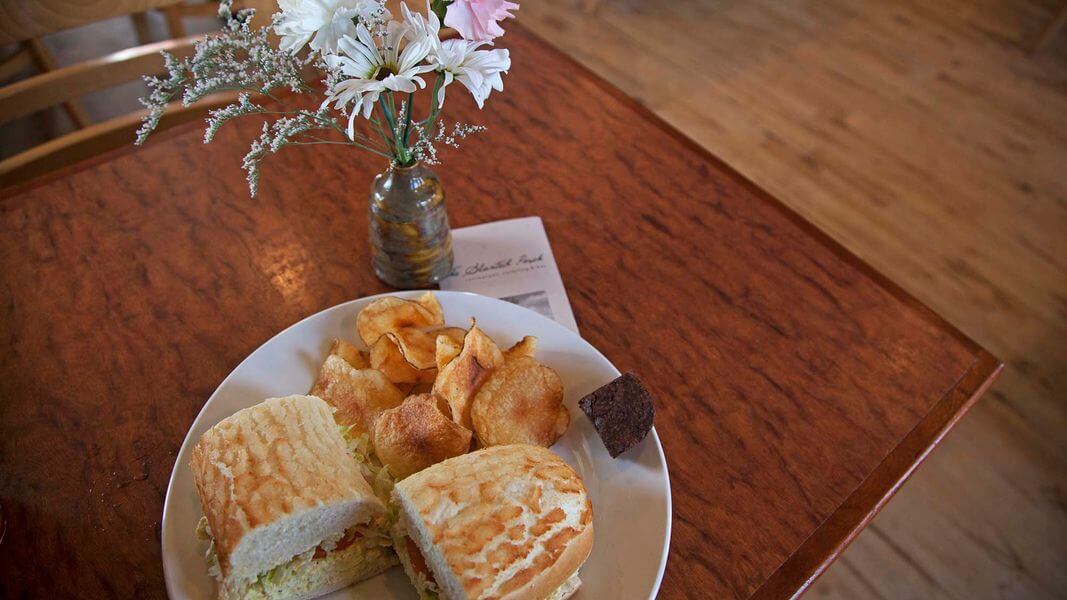 By now, you've surely worked up a powerful hunger. Hightail it to downtown Fallon and get your hands on some dangerously tasty farm-to-fork fare from the Slanted Porch. The place is charming, laid-back, rural Nevada at its finest, with super duper good grub. It ain't any trendy farm-to-fork menu either; ordering here means supporting a multitude of local businesses, not just the restaurant itself. The homemade chips are made with potatoes from Fallon's Workman Farms, and tons of veggies and other produce come from Fallon's Lattin Farms as well. A pro tip from us to you? Order "The Fallon." Best danged egg salad sandwich in the state.
7. SAMPLE SOME SAGEBRUSH-INFUSED GIN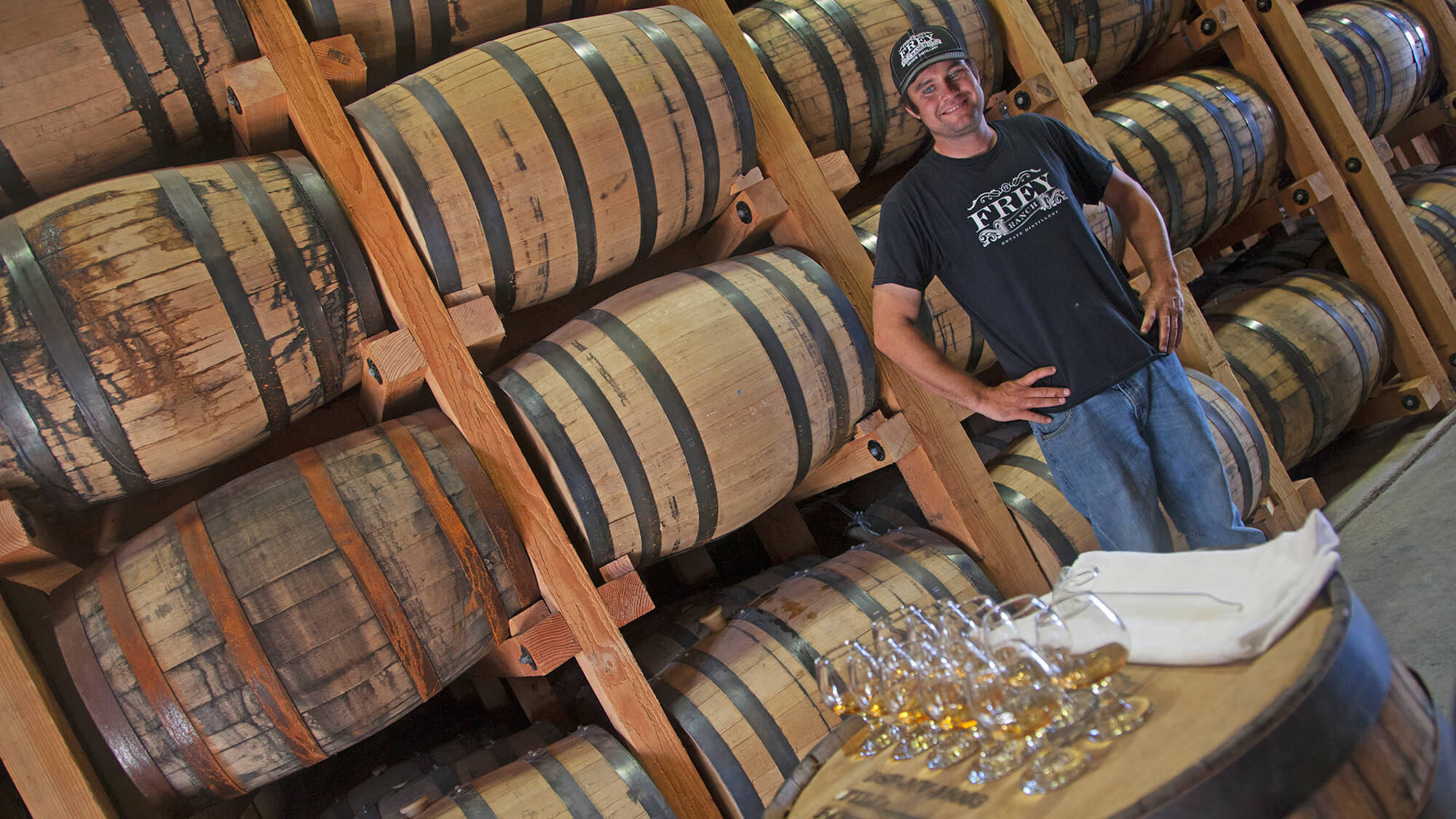 Meet Colby Frey, a fifth generation Nevada farmer. Five generations of ranching should be enough to set the record straight: Nevada isn't just an arid sea of sagebrush, it's got tons of pockets of agriculture that will give any Nebraskan a run for their money. Not only do Colby and his wife Ashley have a bevy of award winning wines from Churchill Vineyards, but have successfully started the nations ONLY estate distillery at Frey Ranch Distillery. This means it's full grain to glass: the Freys grow and harvest everything right here in Fallon, ferment and age it on site, and deliver straight to you for your drinking pleasure. Straight from the Frey's fields to your glass. Bourbon is being aged as we speak, and Frey Ranch Vodka and Gin are on shelves near you. The best part? The infuse it with Nevada's state flower: SAGEBRUSH. It doesn't just smell like Nevada, it tastes like it too. Plus, the Freys have free tastings on Saturdays to boot.
8. LET YOUR IMAGINATION RUN AMOK AT AN ANCIENT PETROGLYPH SITE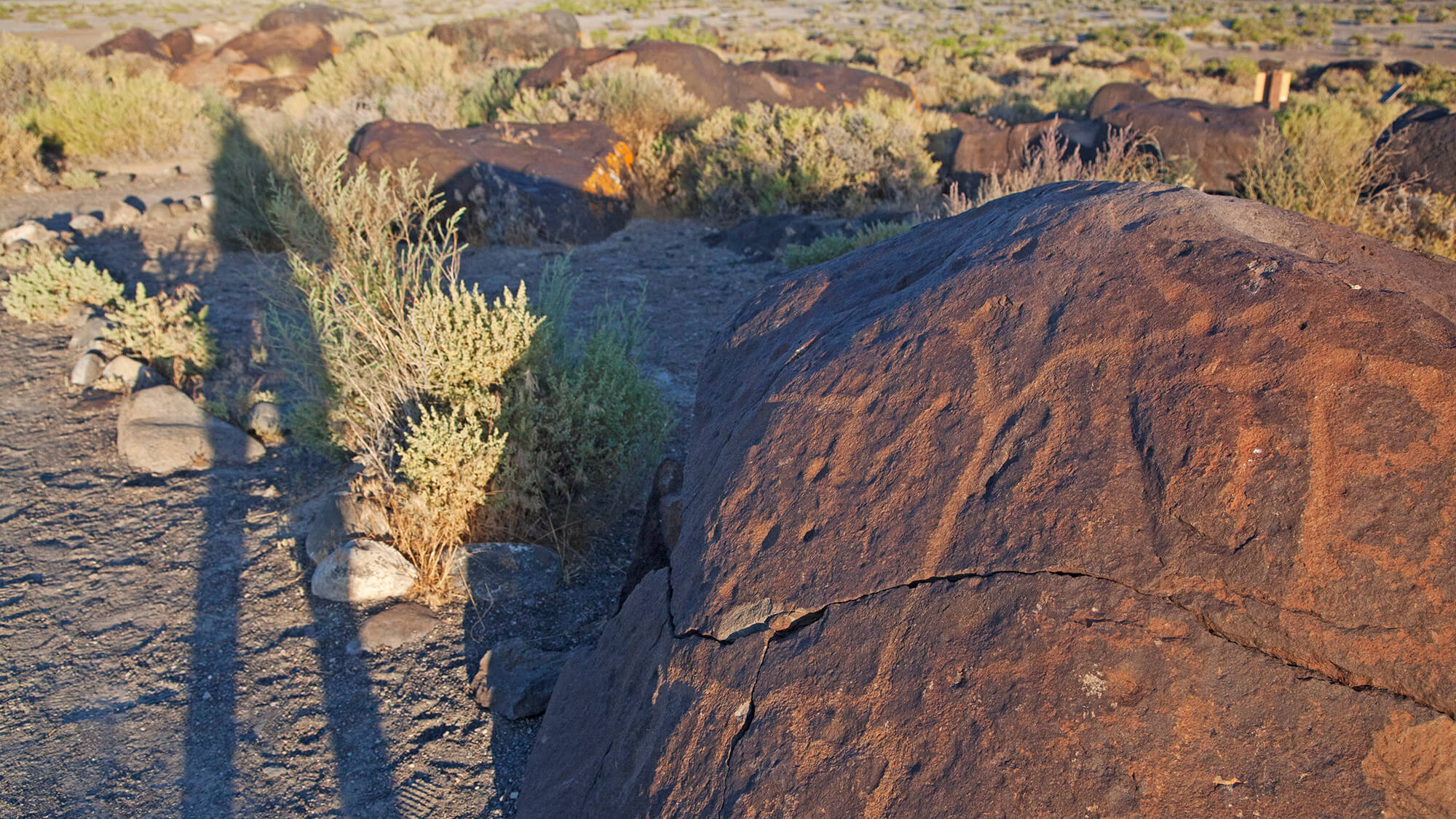 Ok. By now it should be a no-brainer that Fallon is worthy of a weekend, but this impeccable petroglyph site is seriously 500 feet from Highway 50. You have no excuses to throw it in park and tour the ½ mile petroglyph trail at Grimes Point, for real. Despite the fact that quite the modern beaten path is within eyesight, this area was first visited by American Indians a staggering 8,000 years ago or more. Its basically effortless to spot a slew of these ancient rock carvings on the Overlook Trail, and be sure to keep an eye out for evidence of an aboriginal drift fence behind the site that was likely used for driving deer or antelope. BONUS FACT: The sky is the limit when it comes to interpretation, but the act of creating a petroglyph was often a ritual performed by a group leader before each hunt.
9. SPELUNK IN AN ACTIVE ARHCAEOLOGICAL DIG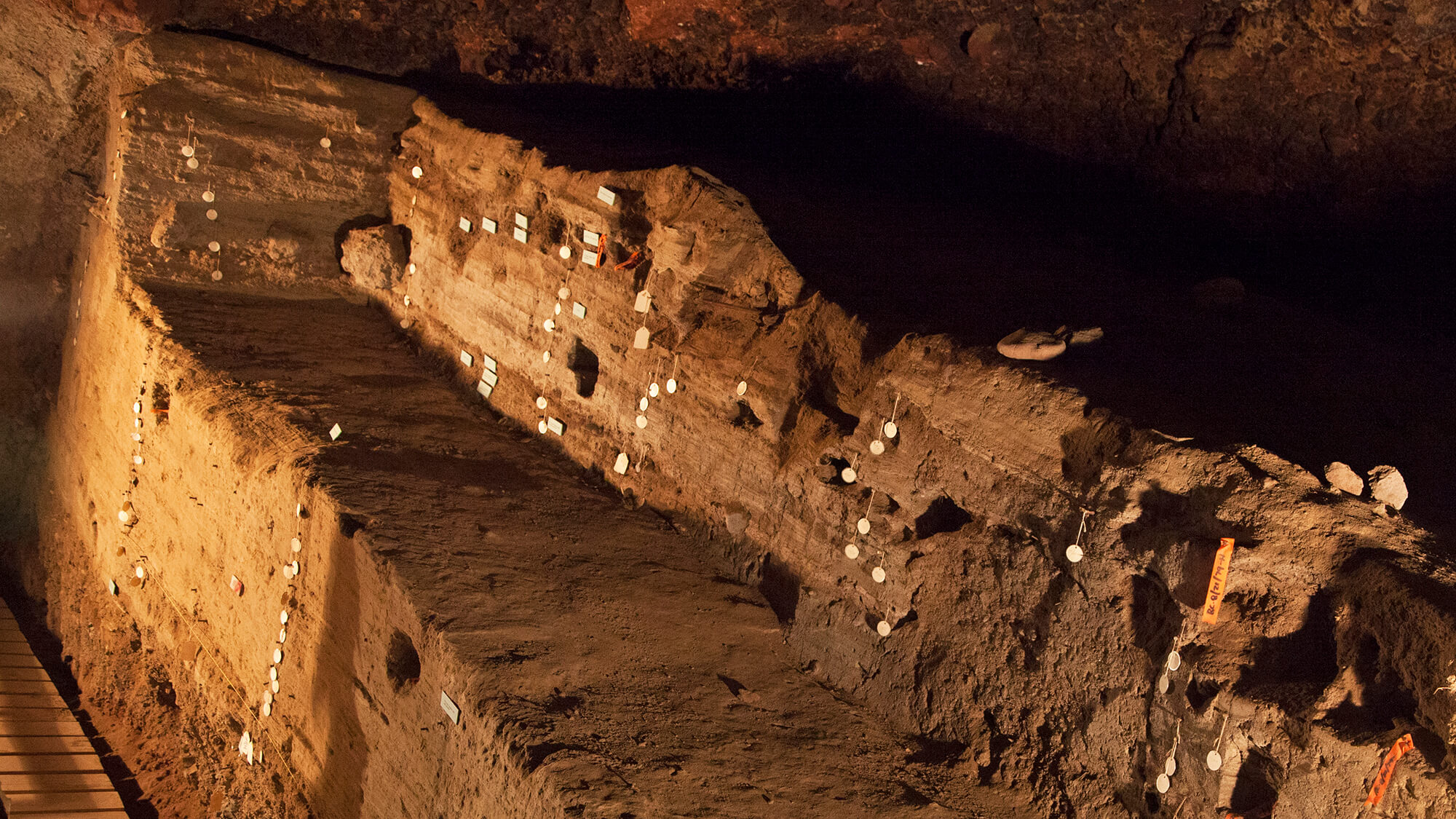 Truth be told, a whole boat load of caves exist in Nevada because a gigantic lake that once filled the state created them with some serious wave action. An ancient group of Paiutes, who were living [and still do live] in the area, used many of these caves as a sacred cache of sorts, storing their most sacred items in safekeeping. Archaeologists have uncovered THOUSANDS of artifacts from the Carson Sink region outside Fallon, but Hidden Cave is the grand poohbah caves in this neck of the woods and IMHO, possibly the most interesting in the entire state. The reason? Aside from being a mind-melting 10,000 years old, the cave was excavated by U.C. Berkeley in the 1970s, exposing 21,000 year-old rock layering and a slew of artifacts that are embedded in it. Animal pelts, arrow shafts, and other super impressive relics are exposed. The scientists who initiated the dig in the 70s have left it as if they just took a lunch break, making you feel like you too are a part of uncovering the history of this cave.
10. PERFECT YOUR BACKSTROKE IN A PREHISTORIC LAKE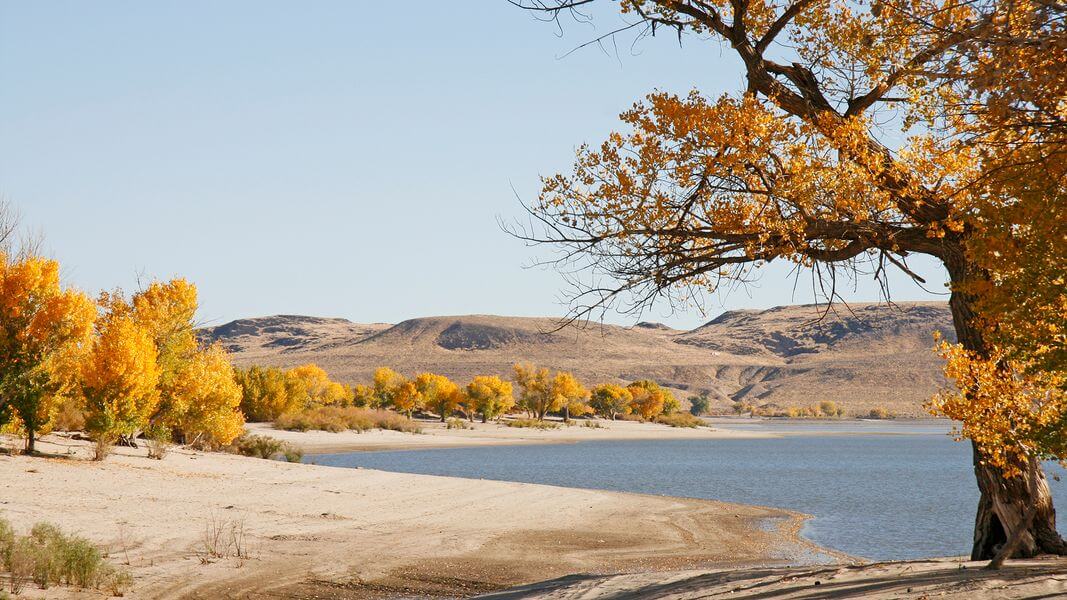 You know that gigantic, prehistoric glacial lake I've been going on and on about? The majority of it has dried up over the past 21,000 years, but a few pockets of water remain from this ancient sea. Lake Lahontan, 20 minutes outside of Fallon, is one of them. Anyone heard of Burning Man? The famous playa [dry lakebed] was once a lake that was part of Lahontan. The water temperatures at this lake are much warmer than others in the region, making for a pleasant summertime dip. Plus, by visiting Lahontan, you'll basically have the place to yourself, but if that doesn't reassure you, there are 69 miles of luxurious shoreline to stake your claim.
11. GET A LEGENDARY BASQUE FEAST IN YOUR GULLET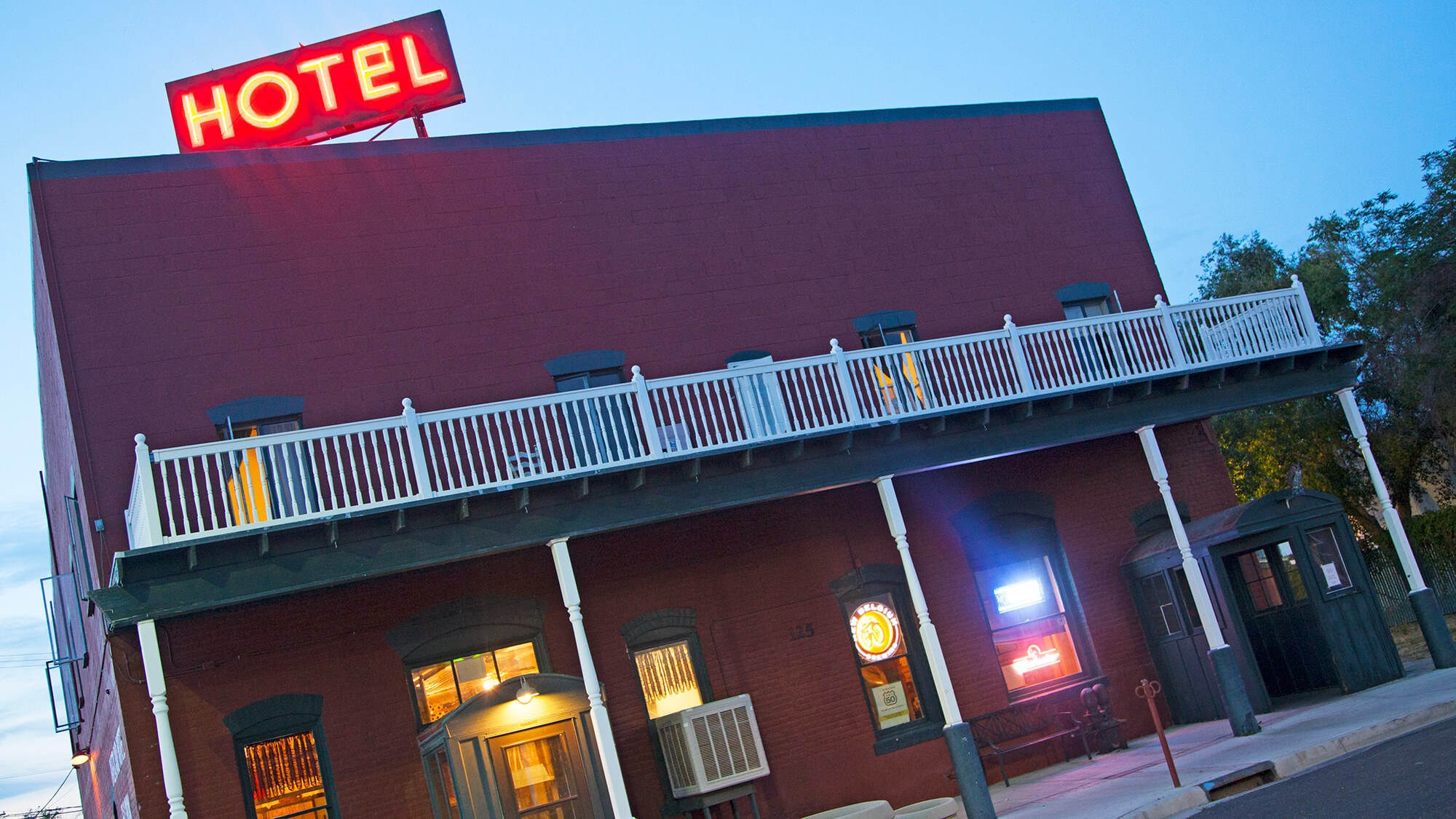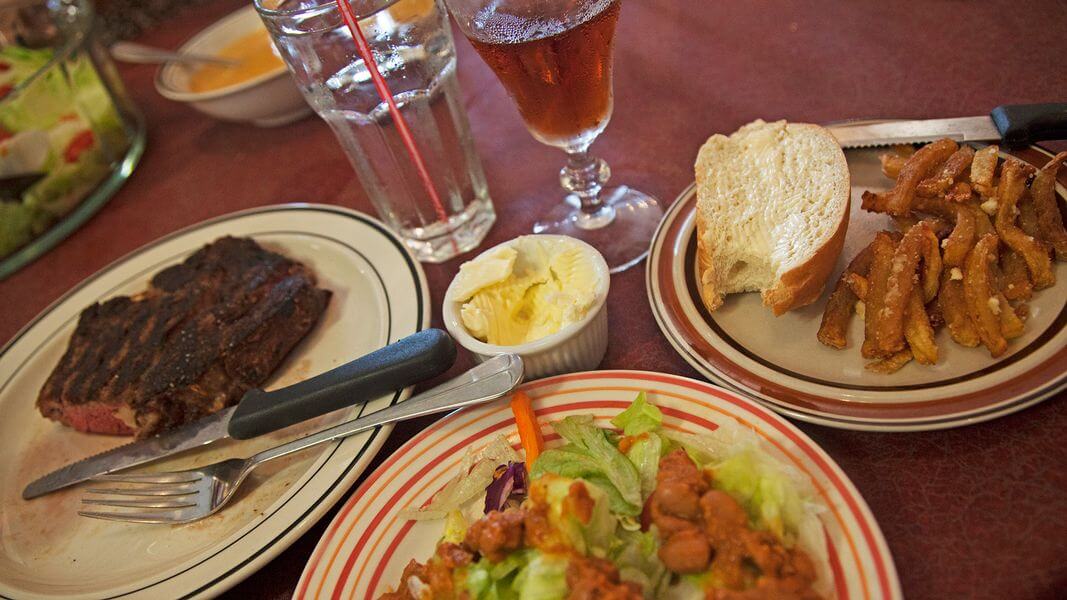 If you take one thing you can take away about the food scene in NV, it's this: you'd better hope there is a Basque restaurant where you're traveling, it's THAT good. A huge group of Basque immigrants made their way to Nevada in the early 1900s, and have been dazzling us with their dining traditions since. Only a handful of northern nevada towns have these establishments still in place, and you just hit the Basco lottery because Fallon has one: The Overland. As they were mostly young bachelors, they'd do mostly everything communally. The best thing came of this: a smorgasbord of culinary delight. Order up an enormous, garlic loaded steak or some perfectly prepared lamb shanks that are served with its signature mint jelly. Don't think you're getting out of here without ordering a Picon Punch either, after all it IS the unofficial state drink.
12. CATCH A FACEMELTING SUNSET AT STILLWATER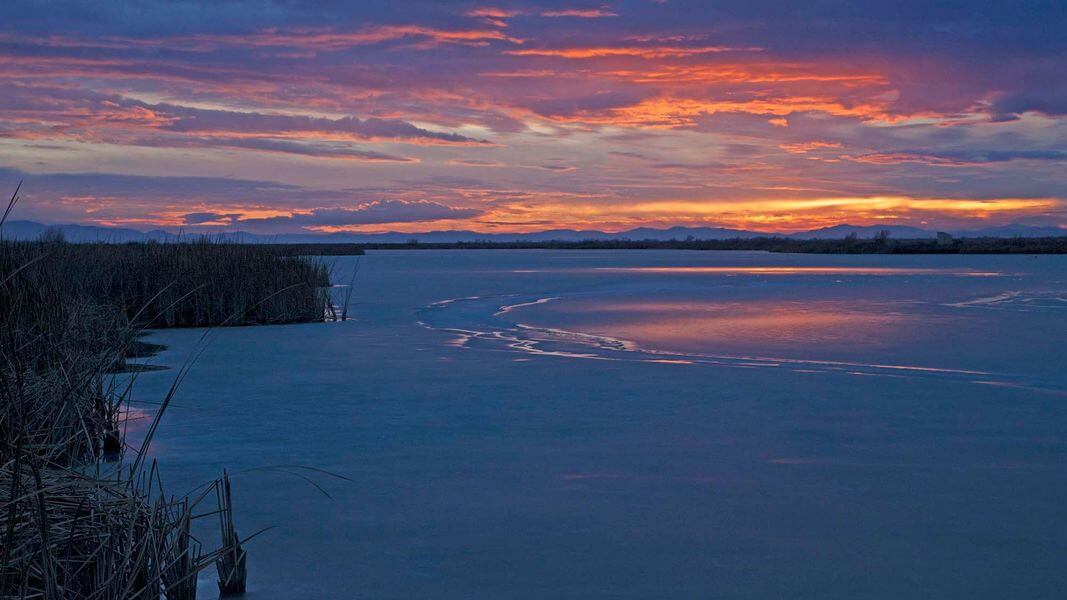 Truth be told: you can spend a small amount of time at Stillwater, no mater the season, or the time of day, and you'll spot some sort of crazy-amazing wildlife. BUT, the sunsets are definitely something to write home about. This too was part of glacial Lake Lahontan, and was also the marsh that the ancient Paiutes [who stocked their goods in Hidden Cave] relied on as a food source. Its all coming together, isn't it? Today, the area is a National Wildlife Refuge and ranked of GLOBAL IMPORTANCE for migratory birds. Straight north of the Loneliest Road outside Fallon, this nature oasis is chock full of antelope [second fastest land animal,] short tailed weasels, coyotes, deer and more than 250 species of birds. Wildlife spotting anywhere, anytime on the refuge is ideal, but the photo blinds make for some impressive photo ops. The Oasis of Nevada, Fallon? Yep, well played.
13. ADMIRE THE NEON…IT'S ON POINT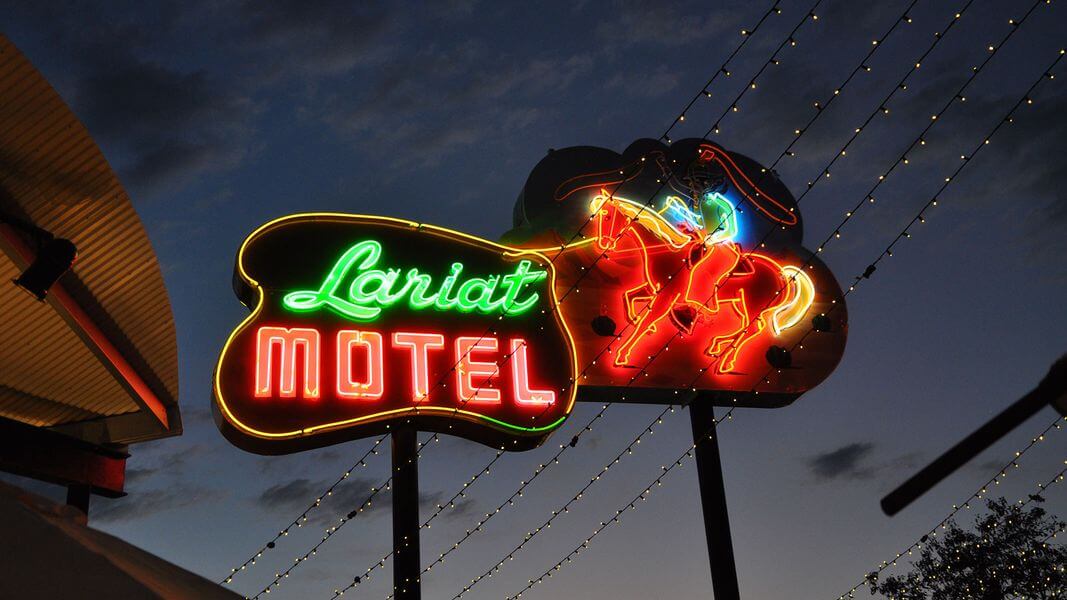 Vegas is far from the only Nevada city to be loaded down with Neon. To be honest, some of the most iconic, best-preserved neon in the Silver State can be found in tucked away areas, like this gem. Meet the legendary Lariat sign, friends. Buzzing a comforting hum over the downtown streets of Fallon in the early 1950s, the sign has been restored to its original, glowing glory and has been relocated to Fallon's Oats Park Art Center…a prime spot for snagging some killer pics. This one has been restored and plucked from "the wild," but scope out a bevy of other equally cool signage peppered throughout the main drag in downtown Fallon.
14. STAKE YOUR TENT AT SAND MOUNTAIN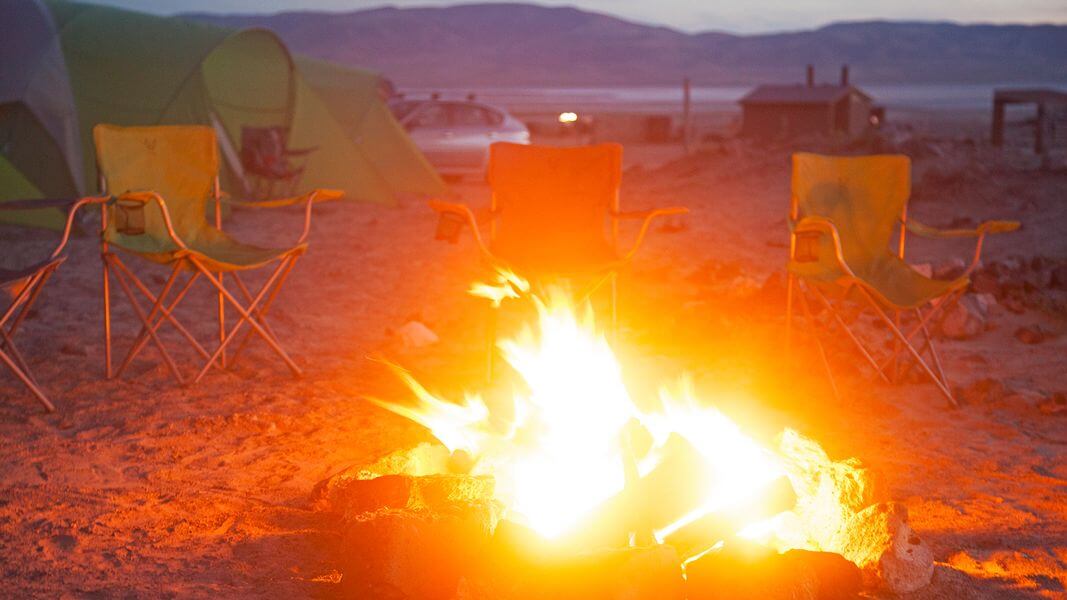 When else in your lifetime will you have an opportunity to camp at a mountain of sand? I'm predicting never. Spend a night in town for easy access when checking off other weekender items, and then experience Nevada like Nevadans do by staking down a tent at Sand Mountain. You're definitely in for as authentic-of-a-Mad-Max experience you can imagine, as UTV enthusiasts have been known to rip up and down the mountain all night long [especially on a full or new moon.] Rent your digs from PlayaPads, who will hook you up with everything you need—a setup that even the most camping illiterate, non-outdoorsy person could deal with. From tents, to chairs, to air mattresses, to sleeping bags and lanterns, they'll make sure your night away from the city is a legit home away from home.
15. STARGAZING FOR REAL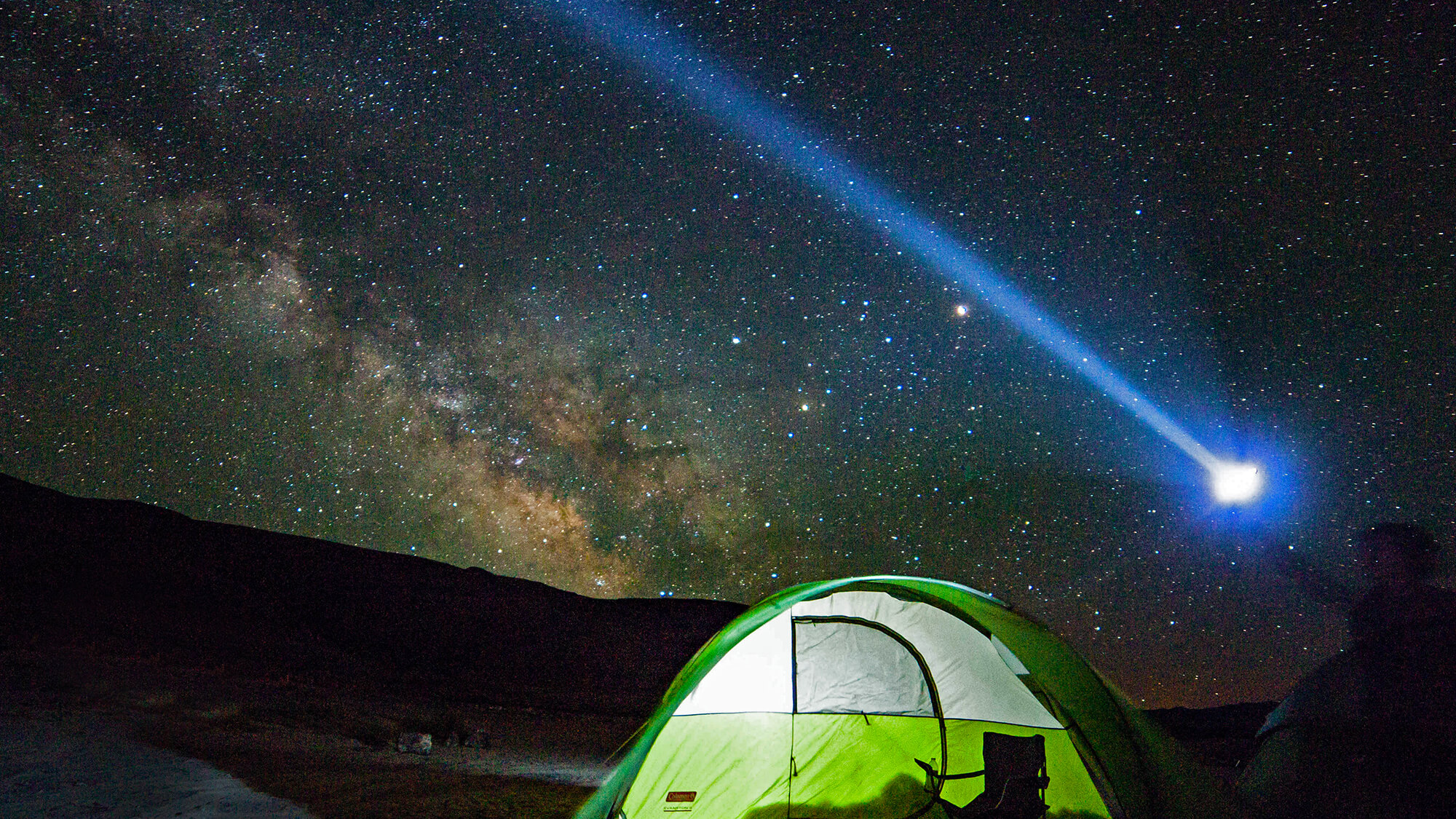 Can you believe that some people have gone their entire lives without seeing the celestial heavens? And those who have seen the stars, haven't truly seen them? Nevada is home to some of the last true dark skies in America, and are SO dark that they're referred to as an endangered RESOURCE. The charming community of isn't dishing out a ton of light pollution to begin with—stargazing is beyond doable in town. But, if you jump in the car and drive into the Nevada desert for a mere 20 minutes, this is the type of total darkness we're talking about. This is real life, and all went down just an hour from Reno. #NVRoadTrip
Get Inspired
Related Stories