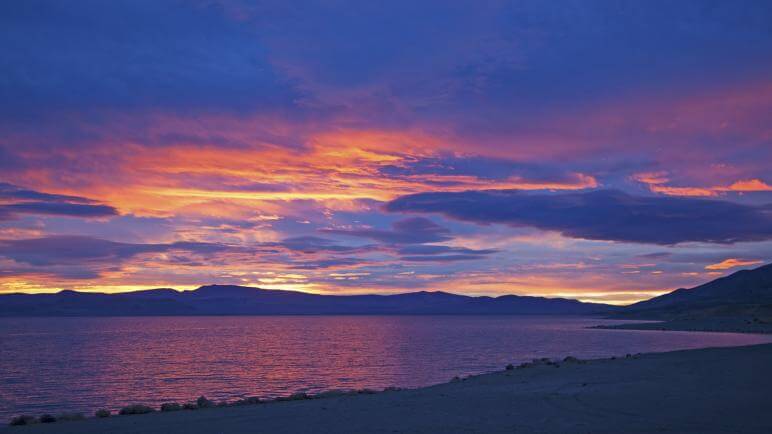 Pyramid Lake, Nevada
Pyramid Lake, Nevada is located approximately 40 miles outside of The City of Reno in the state's northwestern region. The lake itself offers plenty of surprises. For one, it's a brackish lake, with the water being about 1/6 the salinity of seawater. There's also the unique landscape — Pyramid Lake gets its name from the pyramid-like, limestone formations that jut out of the water just off the eastern shore. These features, combined with the bright, emerald water, make the lake a picturesque spot for outdoor activity and relaxation.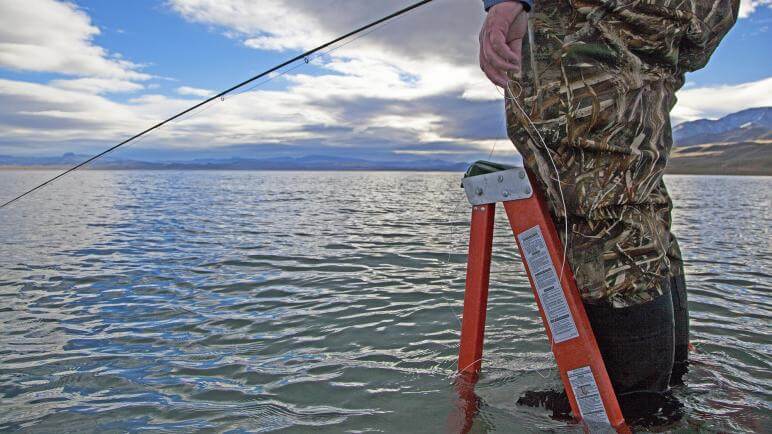 Pyramid Lake Fishing
Visitors from all over travel to Pyramid Lake for its fishing. Fishing on this high-desert lake can be surreal, with its emerald waters and distant, looming pyramids. Anglers are drawn here for the Lahontan Cutthroat Trout (LCT), something Pyramid Lake fishing is renowned for. LCT, as well as the Cui'ui species, are native to the lake, which can grow to trophy sizes. In 1961, a fisher caught the world record LCT at a whopping 41 pounds, and that's no fish story. Nowadays, fishermen are drawn to this fascinating lake for world class fishing, continuing to reel in 20+ pounders on a regular basis. Fisherman cast out from both the shore and from boats, and fishing from aluminum ladders is also a popular technique.
Fishing season for LCT starts October 1 and ends June 30. Fishing season for Sacramento Perch is open year-round, and fishermen are allowed to catch and keep 10 per day. Fishing is permitted 1 hour before sunrise and 1 hour after sunset. Fishing with bait is also prohibited. For more rules and regulations concerning Pyramid Lake fishing, visit pyramidlake.us.
Pyramid Lake Camping & Excursions
Pyramid Lake camping requires a permit that can be purchased online. Permits are also required for fishing and day use. The tribe considers the lake to be one of its most valuable assets, and fishing and recreational activities play a significant role in the economy at the reservation. Guided lake excursions are available from tribal members only.
Guests to the lake will also find the Pyramid Lake Visitor Center, which houses a museum depicting the region's natural history and sharing tribal culture.

Pyramid Lake Weather & Climate
Pyramid Lake weather ranges throughout the year, with the warmest month averaging in August and the coldest in January. In the colder months, November through April, temperatures fluctuate between highs of 54- and 68-degrees Fahrenheit. Temperatures start to heat up around May and into June, and range between highs of 76- and 91-degrees Fahrenheit during the warmer months, May through October.
In addition to the abundant recreational opportunities, visitors will be amazed by the lake's vast and dynamic landscape. Surrounded by white tufa formations (also known as freshwater coral), natural wonders made all the more impressive by the low-lying, muted desert vegetation.
Pyramid Lake Origin & History
Pyramid Lake is the last remaining remnant of the ancient Lake Lahontan and is entirely enclosed today on the Paiute Indian Reservation. A geographical coincidence preserved this segment of Lake Lahontan, which today measures roughly 15 miles by 11 miles with a depth of 350 feet.
The lake is property of and managed by the Pyramid Lake Paiute Tribe. The tribe is comprised of roughly 2,800 tribal members, all of who are direct descendants of the Northern Paiute people who have occupied the vast areas of the Great Basin for thousands of years. Pyramid Lake was designated as one of the first National Scenic Byways in the nation and was the first scenic byway that sits entirely on an Indian reservation. Known as one of North America's most scenic desert lakes, recreational enthusiasts will take delight in the year-round opportunities the area has to offer
Reminder: Only Tribally authorized fishing guides and charters are allowed to offer excursions on the lake.
Getting to Pyramid Lake
From Reno and Sparks, take State Route 445 north (Pyramid Hwy.) 31 miles to Sutcliffe on the lake or take I-80 east 30 miles to the Wadsworth exit and follow State Route 447 for 16 miles to the southern tip of the lake.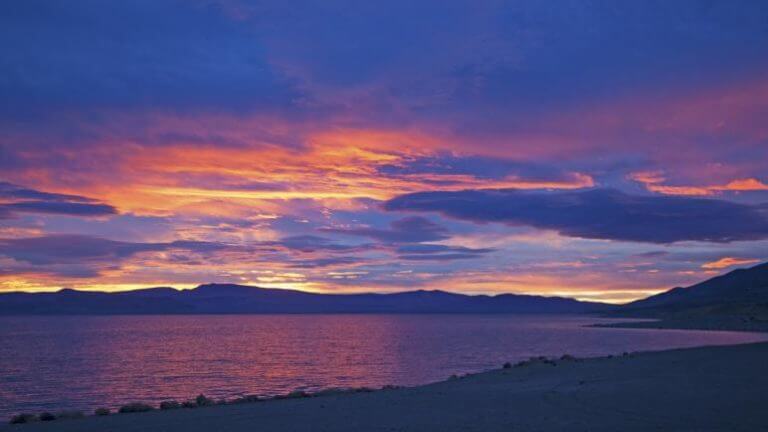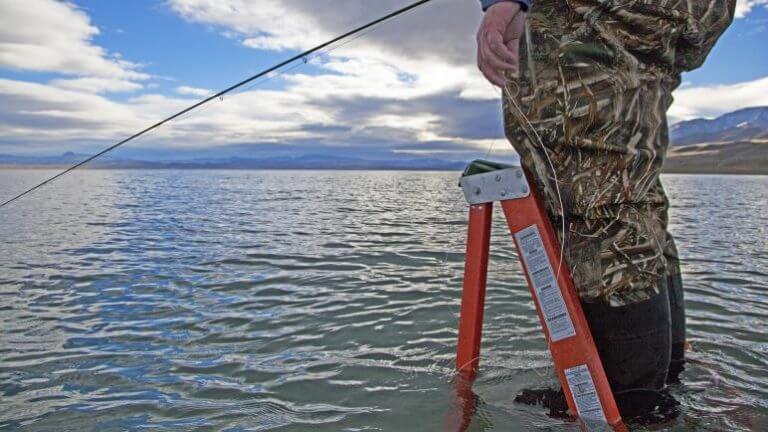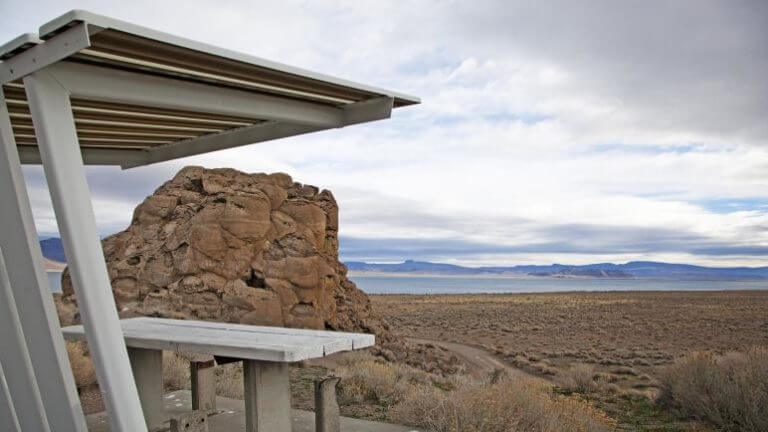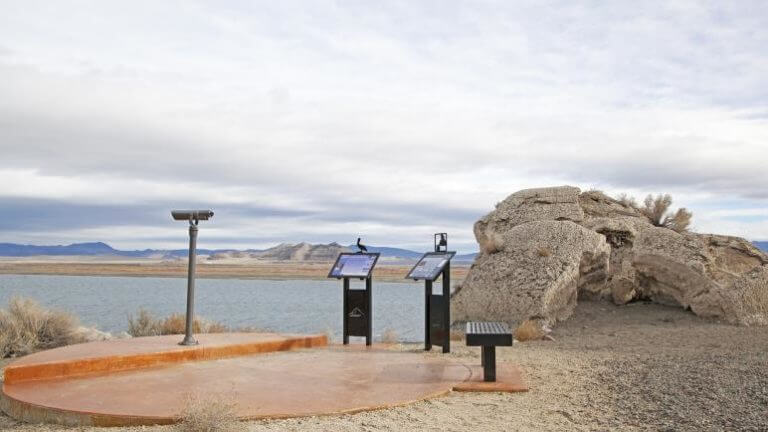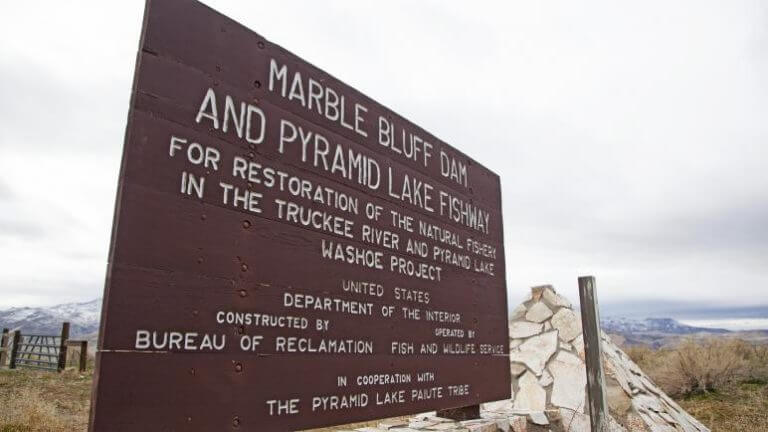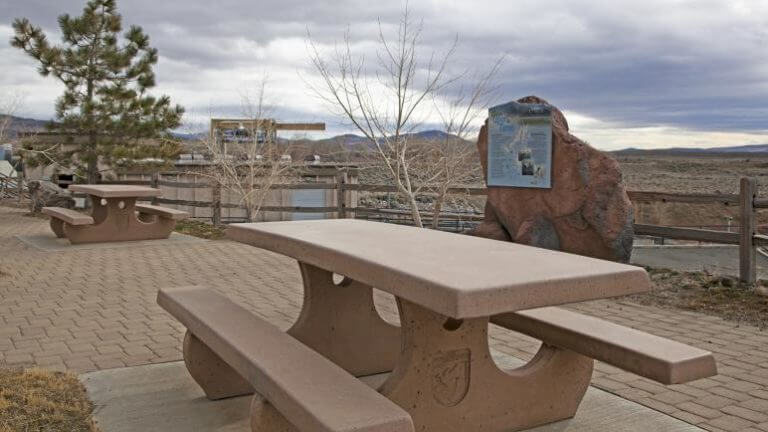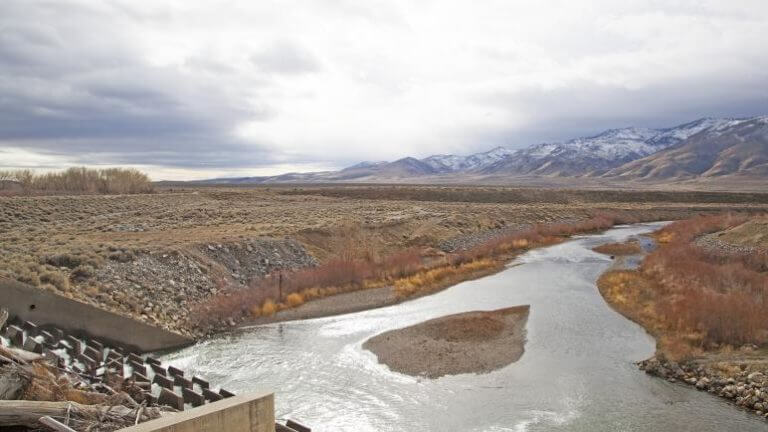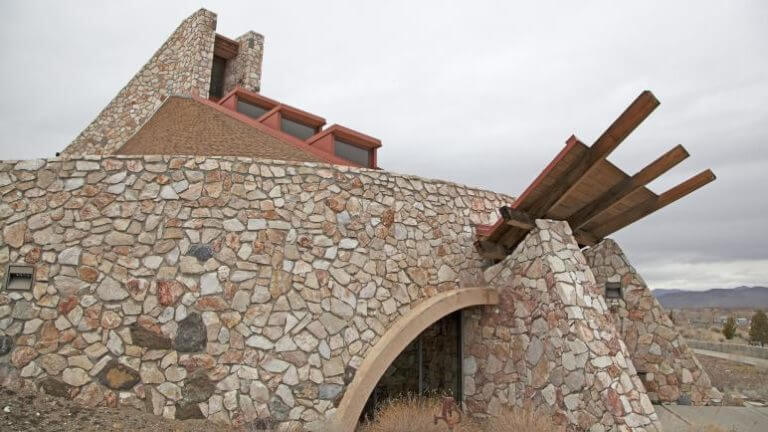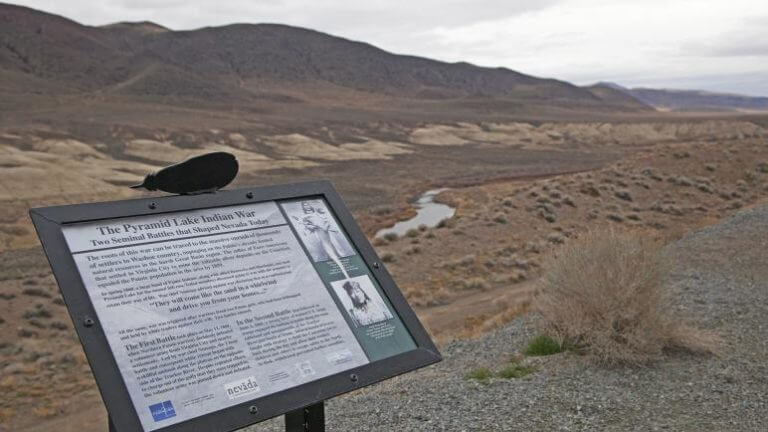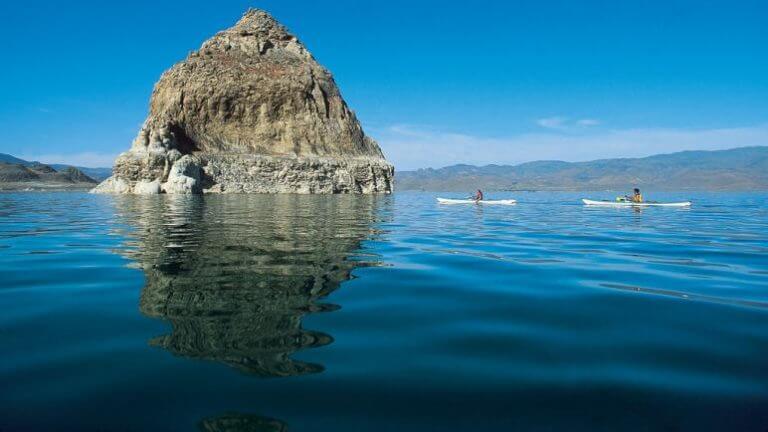 This Location: