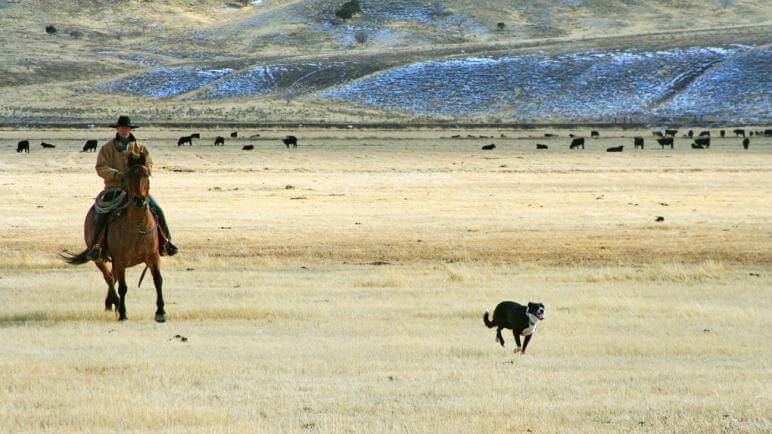 You taste it: sizzling steak topped with grilled onions and paired with a heaping side of baked beans. You hear it: the clink of spurs, the lowing of cattle, and the absence of beeps, buzzers, or alarms. Most of all, you remember it: cowboy culture, the most authentic, raw, unadulterated element of American life.
When we talk about cowboys in Nevada, it's about the men and women who ride horses and rope cows. They wear boots and hats because they're useful to the work, not to make a statement – although they could tell you the difference between round-toe and square-toe boots, and the real definition of a "buckaroo." Horses are modes of transportation and members of the family. We take great pride in our ropin' and ridin' skills, and aren't afraid to grab a guitar and pick a melody.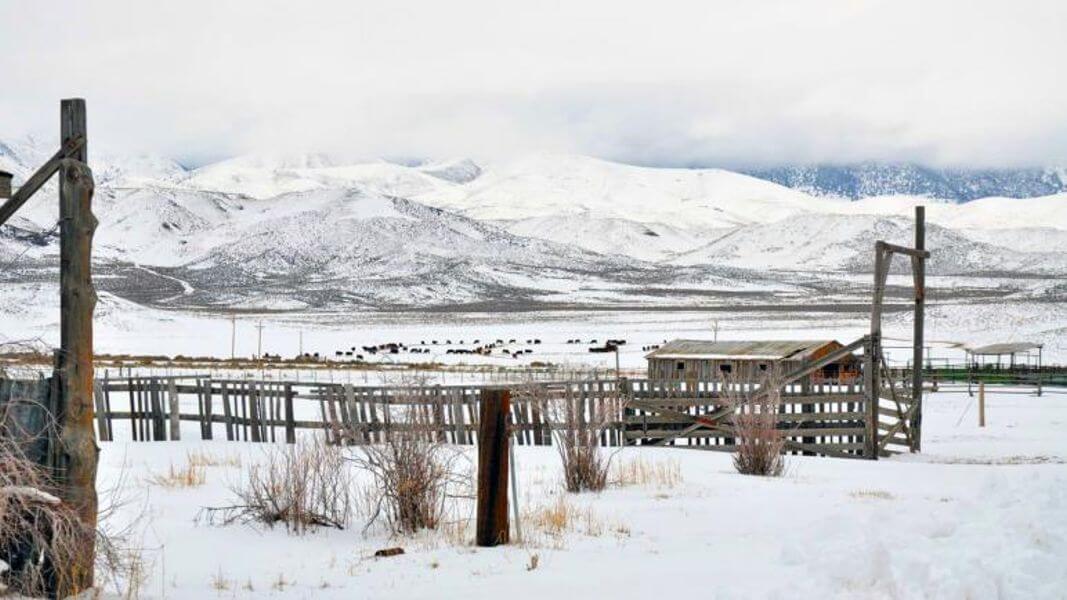 This is the lifestyle that created the art form known as cowboy poetry, and it's what's celebrated every January in Elko during the National Cowboy Poetry Gathering. These poets can spin a yarn that will make your sides ache from laughter and your eyes shed tears you didn't know you had. Guest ranches are the perfect places to get a taste for the country way of life, but don't expect to be wined and dined; if you're a guest on a working ranch, you can expect to work. You may help wrangle the cows or feed the horses, and you'll earn that chuck wagon dinner at the end of the day.
The Reno Rodeo Cattle Drive is another opportunity for those with an interest in living the cowboy life. Every June, in the week leading up to the event, the rodeo cattle are herded into Reno by pro and novice cowpokes. Your reservation buys you a seat in a saddle, a spot around the nightly campfire, trailside dinner, and an unforgettable experience in the American West.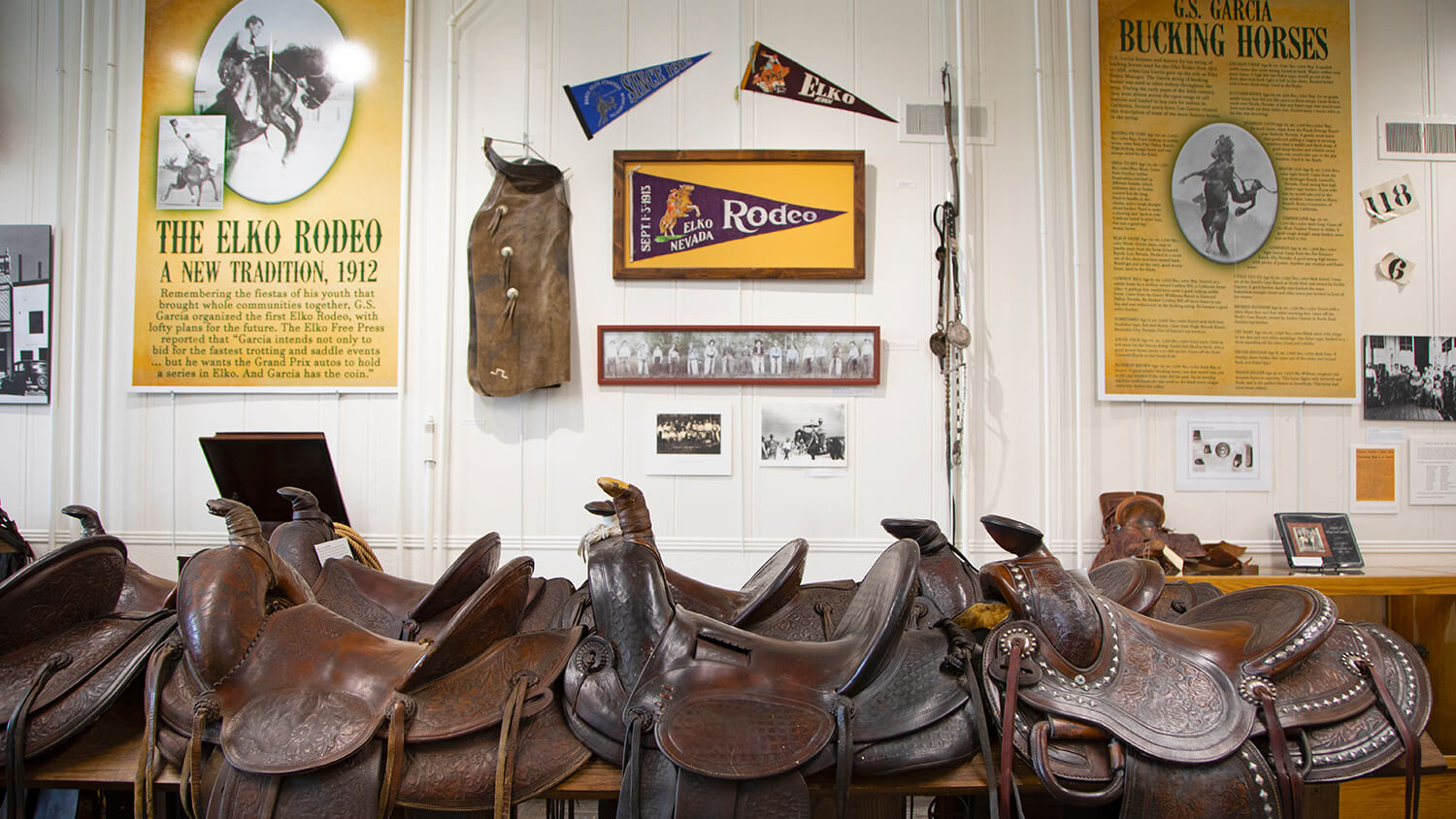 Rodeos are a big part of the cowboy culture, and Nevada does them right. The Reno Rodeo is known as the wildest, richest rodeo in the West, and the National Finals Rodeo in Las Vegas is where the best of the best show their stuff in the arena. The Winnemucca Ranch Hand Rodeo is about as authentic as it gets, with working cowboys and cowgirls putting their daily chores on display in a test of skill.
A visiting cowboy or cowgirl can find an endless variety of gear and accessories to fit right in on the range. Silver and turquoise – mined right here in Nevada – are staples in every boutique and gift shop. If you feel inclined to really step back in time, there's no place like Virginia City. The main street is lined with wooden sidewalks, saloons, and gambling halls. You can take a teeth-rattling ride in a stagecoach or climb aboard a vintage steam train. Capture the moment in sepia with your loved ones dressed up as gamblers, cowboys, saloon girls, or miners. On a warm summer day, you may just witness a bank robbery and ensuing shoot-out, but don't worry, the sheriff always wins.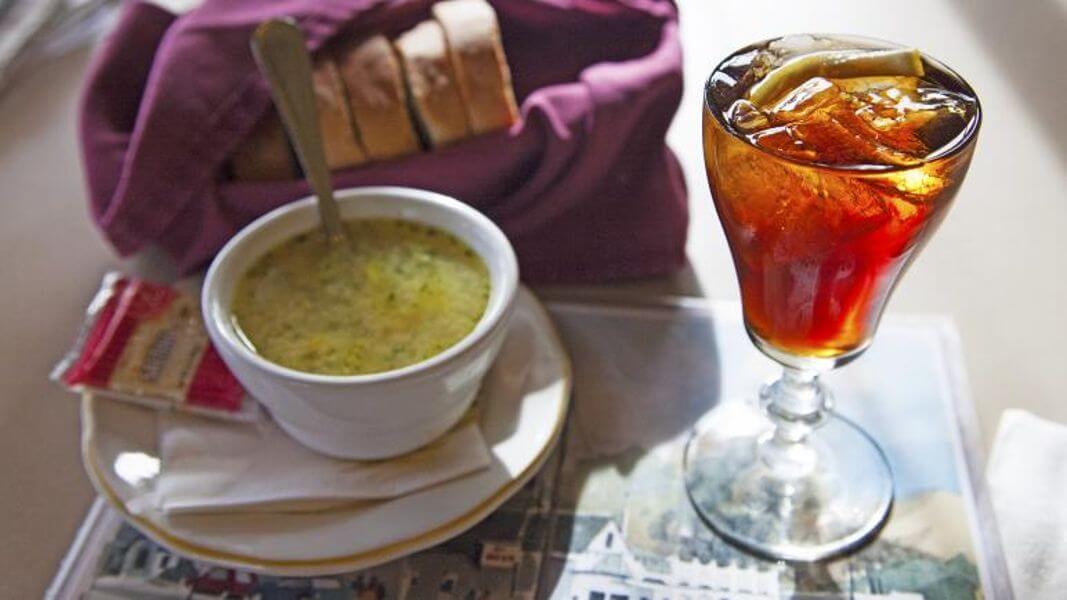 It's not uncommon to see a tumbleweed blow down main street in many Nevada towns, and there's no smell like a sea of sagebrush after a summer rain. The open range means that you might have to wait for cows to cross the highway as they graze their way around the Silver State. Those cows might just be the only living creatures you see until you roll into the nearest town, thirsty for a cold beer and hot meal.
Go ahead and dust off your cowboy hat, and pull on your favorite pair of Levi's. Life is about comfort here, and we think you'll fit right in.
Get Inspired
Related Stories