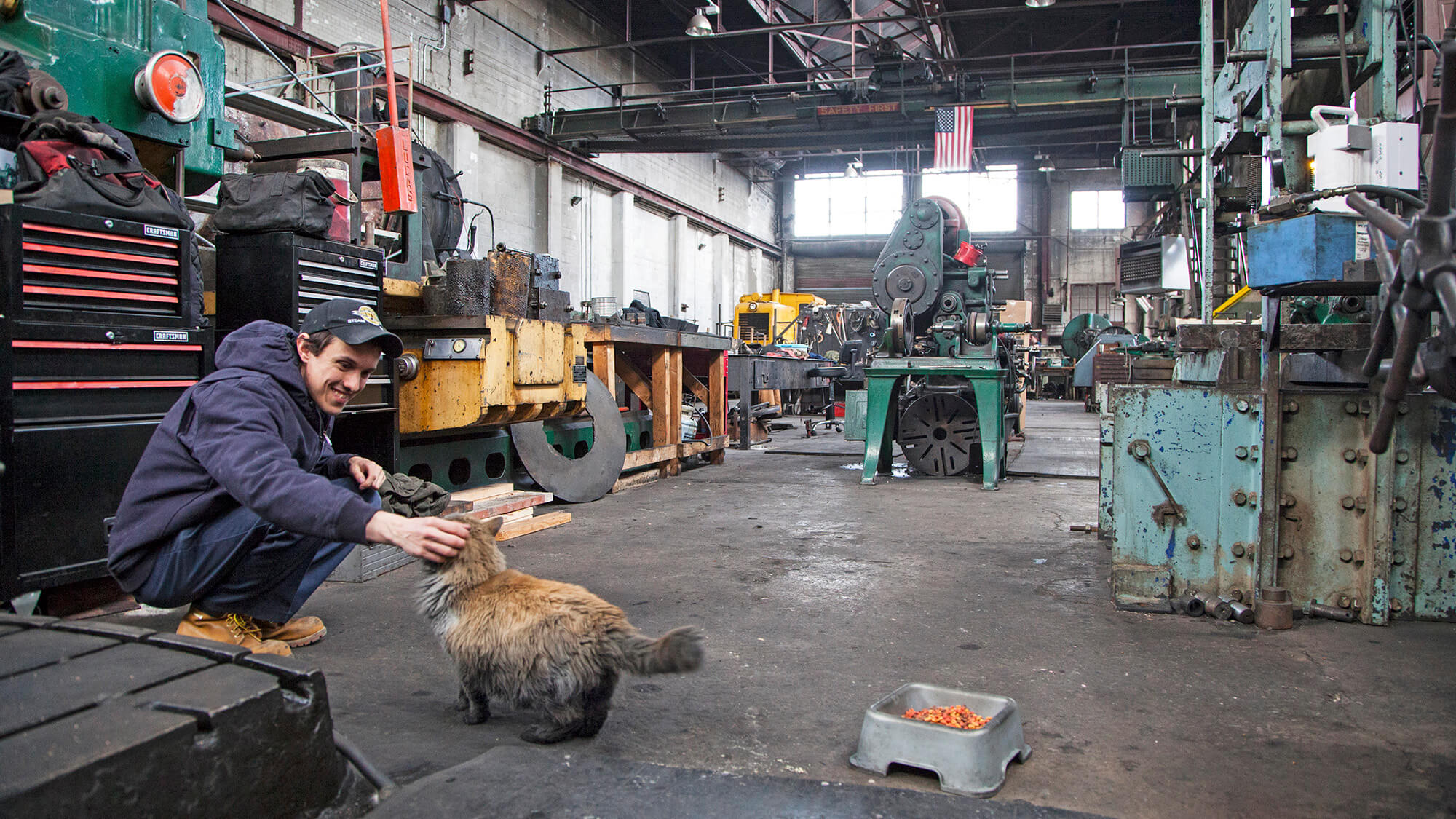 6 Nevada Mascots Sure To Instigate A Road Trip
Nevada's competing northern and southern desert landscapes make wildlife spotting a deliciously satisfying, yet never-ending challenge… a mission that I am unquestionably up for, any dang day of the week. BUT, what if you're after a chill outing that entails never leaving the pavement? You still want to check out some mascot-style Nevada wildlife, but you aren't down to backpack for miles, or drop off the grid to achieve it? With the lineup below, we've totally got you covered there, too. While most of these animals are a small glimpse into an entire arena of wildlife they represent, knowing that you can count on seeing these babies any time you visit unleashes a whole new level of contentment, am I right? Some are actually mascots, while others aren't official mascots but are pretty dang symbolic of the region they heil from. The rest? The rest are straight-up pets that will have you in desperate need of coming back, just to get a good solid head scratch in. Without 'em, your time at these places just ain't the same.
Mojave Max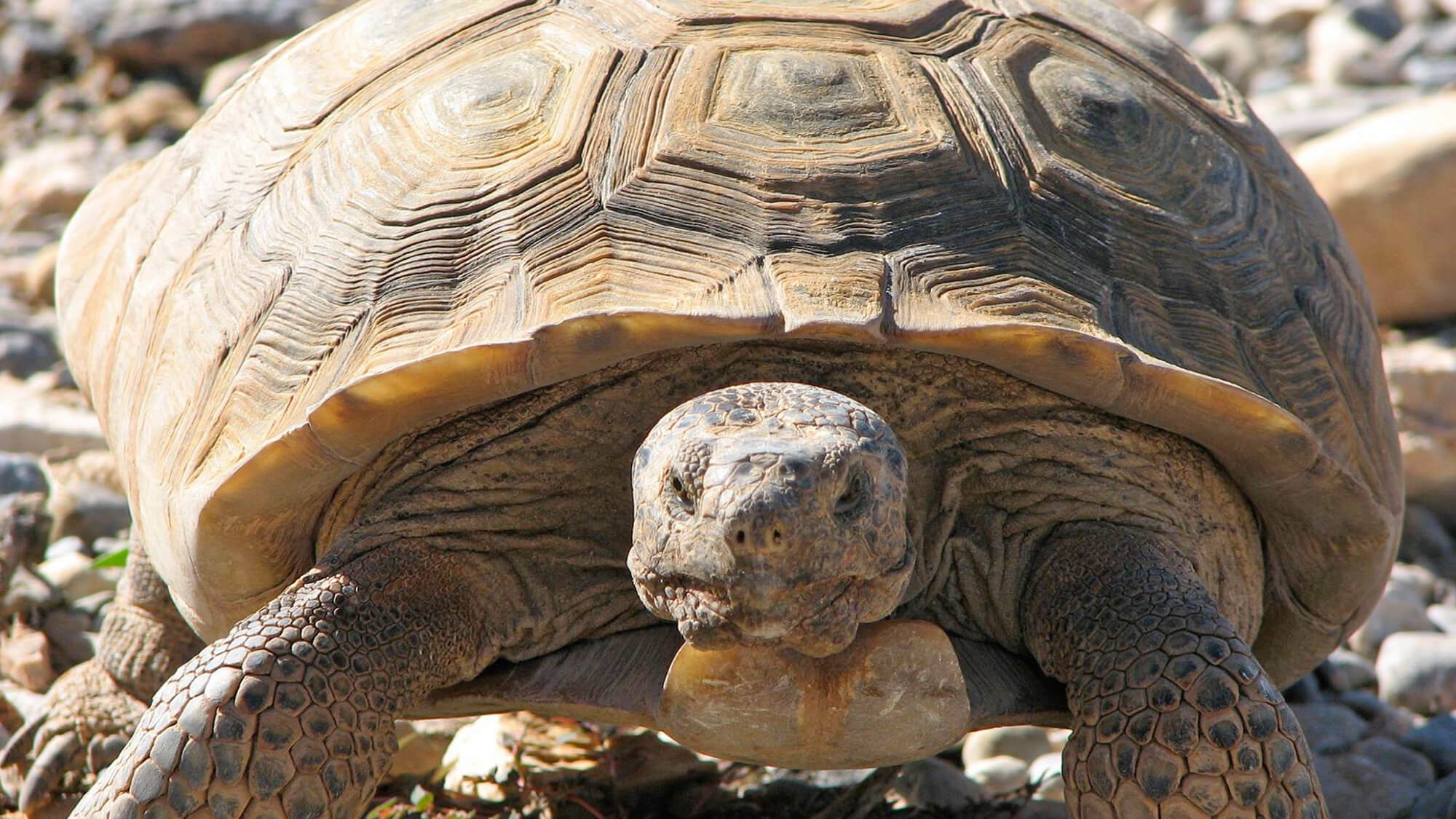 Nevada is the stomping grounds of not only one of the four deserts found in North America, but two. The best part? Nevada's starkly beautiful Great Basin is almost completely different from the alluring mystique of the Mojave, and comes with it's own amazing set of plants and wildlife. Thinking that Looney Tunes is the only backdrop to see road runners, coyotes and desert tortoises roaming around? When it comes to the Mojave—which DOES dip into a large chunk of southern Nevada by the way—seeing these wild creatures becomes a reality, tout suite. Your chances of finding a wild desert tortoise in Nevada might be a bit of a tall order, as these creatures are a reclusive bunch. Which is why it's no wonder they've survived thousands upon thousands of years… they've mastered the game of weathering the storm, so to speak, which (unfortunately for your camera lens) includes dodging predators and people.
That said, a supreme launchpad for finding Nevada's state reptile is Red Rock Canyon National Conservation Area. Venture about 20 minutes off the Strip, and you'll find one of the most iconic chunks of pristine Mojave desertscapes in the state, which just so happens to be the official habitat of the one and only Mojave Max. This dude has been the official "Spokestortoise" since 1995, reminding visitors that one of the most stunning recreational areas in Nevada is also his kind's home. To get up close and personal with Max and his stomping grounds, head for Red Rock's official visitor center. Here, you can get the lowdown on the entire Spring Mountain range and Red Rock region, as well as check out Mojave Max's burrow habitat, and learn everything your heart desires about the remarkable desert tortoise.
Like other southern Nevada reptiles, Max will hibernate for most of the winter months. Except for when it comes to hibernation for reptiles, the preferred nomenclature is brumate. Mojave Max will burrow and brumate every winter, making his annual debut each spring, essentially serving as Nevada's very own groundhog sort of experience.
Travel Nevada Pro Tip
When Mojave Max emerges, spring has sprung in the Silver State, making spring, summer and fall optimal times to pay a visit to Max.
Dirt & The Train Cats of the Machine Shop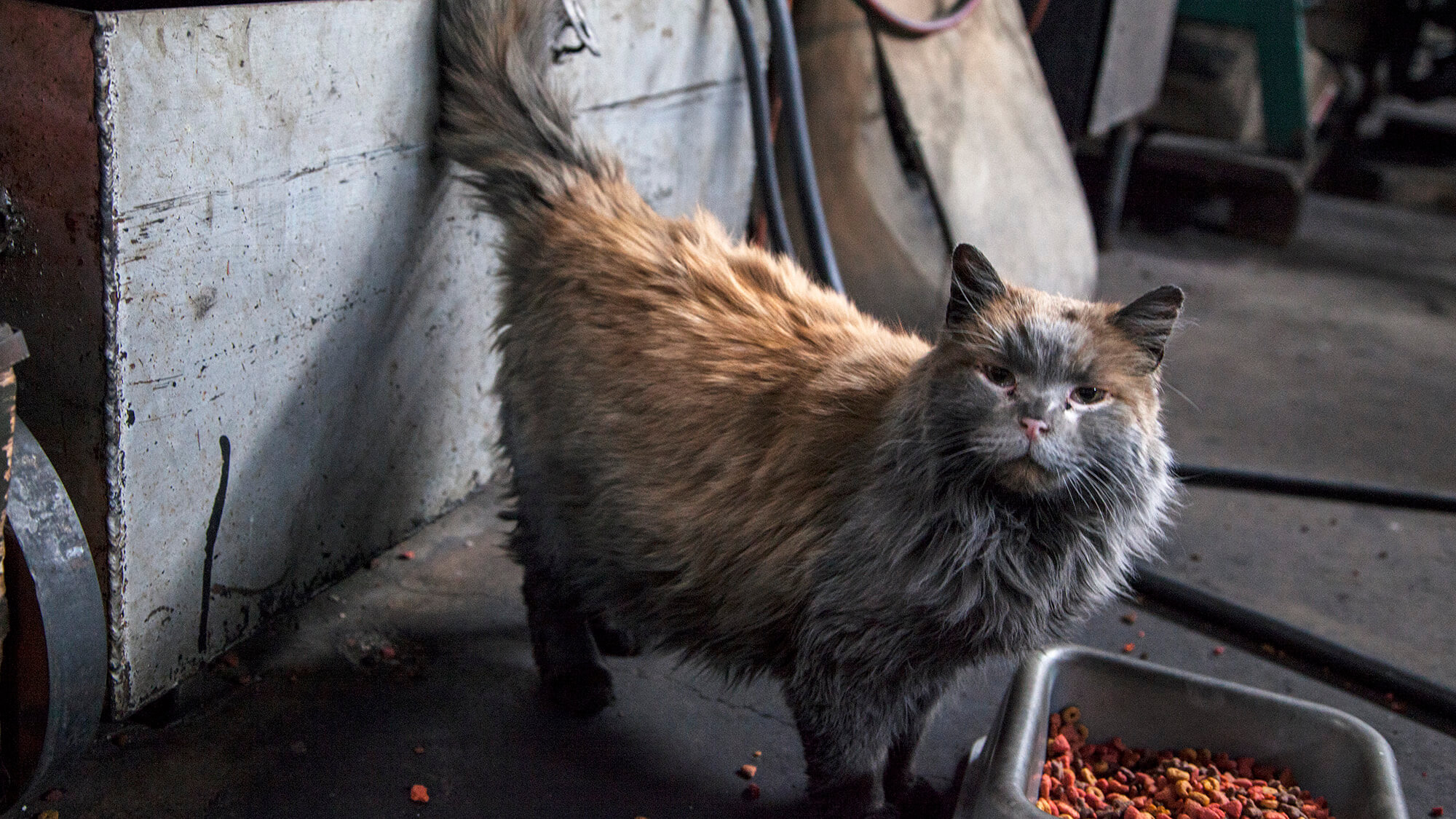 Don't get us wrong here, the fact that the Nevada Northern Railway actually carries anyone who visits into the past is amazingly impressive. This is one of the only railways in the entire nation that runs the original 1906 train cars (and the complete set of 'em, mind you) that passengers can actually ride on. That, and the fact that the East Ely Railroad Depot Museum has swiftly documented and preserved everything that's happened in this trainyard since it came to fruition over a hundred years ago, is something that will have you scooping your jaw off the floor, to say the least. Documents and blueprints that feel like you're on the set of an unstaged movie, one of the finest photography portraiture series you'll ever lay eyes on, and original relics like the the Railroad Auditor's desk he sat at for 50 years while watching dozens of trains move in and out of his railyard make the experience a total slam dunk. As dependent on each other as two boys in a three legged race, your time here isn't really well-rounded without checking out both the Nevada Northern Railway AND the East Ely Depot.
And then there's Dirt. Who totally. Steals. The show. One minute, you're laser focused on the OG blacksmith shop and gleaming, early 1900s locomotives in the Machine Shop. Then, something brushes up against your leg, and you look to see that it's Dirt the cat and his train kitty posse. Despite not knowing how old Dirt really is, he's been a fixture of the Machine Shop for years, and has even added a few of his own kittens to his crew. These cats are dirty—really dirty—but don't let that spook you. These babies wouldn't have it any other way and are bewitchingly lovable, so get in there, right under that chin. Dirt may just make your trip to the Nevada Northern Railway a more memorable one (understatement of the century). After hearing a few wheezy chortles, he's a character you'll make a point of seeking out on every ensuing trip to Ely.
Penelope the Cow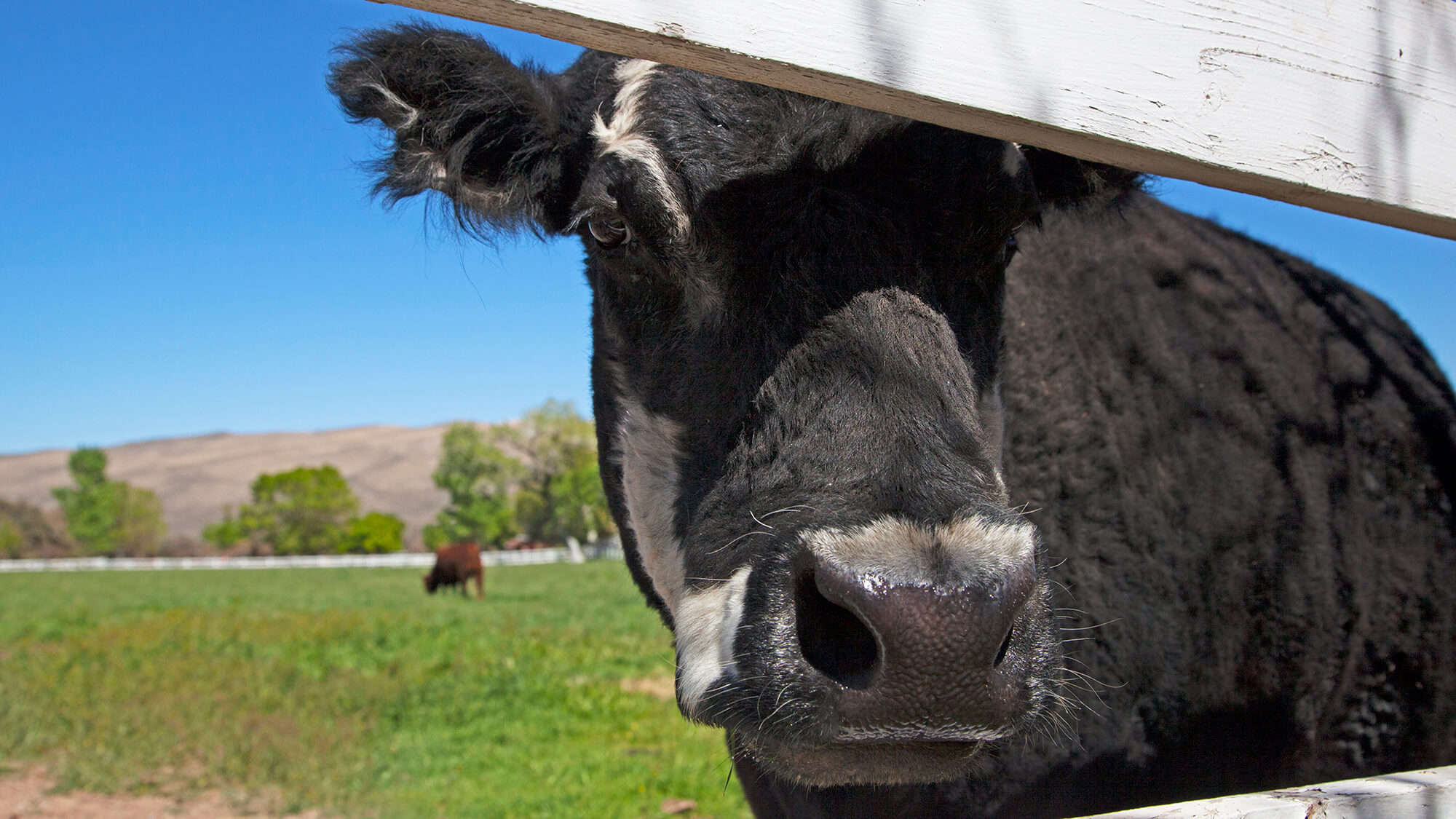 With a heritage ranch whose history is comprised of a 30-karat diamond ring, a chinchilla farm and the former stomping grounds for the Howard Hughes Corporation, it should come as no surprise to you that it, too, is home to a pet cow. After the completion of a 4H project eight years ago, she was dropped off at the Spring Mountain Ranch State Park completely unbeknownst to park rangers… at least for a minute. Because abandoning a cow? Not exactly the most subtle move. Donkeys a common sighting at the park? Absolutely. A rando calf just grazing the beautiful terrace this Nevada State Park is known for? Hmmm, something about that didn't quite fly under the radar But her charismatic, dog-like personality quickly won rangers over and she's been in grazing heaven ever since. Naturally, everyone knows that any proper pet must have a name. So, she was dubbed Penelope the cow, and simply became part of the experience at Spring Mountain. You know those dog-like qualities I mentioned earlier? It's not just that she totally digs an aggressive head scratching, but will—get this—respond when you call her.
'Tis true. In fact, Ranger David Low has nailed a real-deal cattle call, encouraging other visitors to mimic his technique. And it WORKS! Sure enough, she might be all the way across the beautiful green veranda but the minute you wail, "HEEEEYYYYYYYYY Penelope!" she'll make her way over to you quick, fast and in a hurry. Well, maybe not a hurry, but she'll for sure come get some love from you. To make this story even greater, Spring Mountain even brought in two rescue cows in 2014—Jean and Tweed—to combat Penelope's loneliness. Solitary grazing, no more. Hike the scenic overlook trail, check out Lake Harriet, admire some of the oldest historical buildings in the state, luxuriate in the expansive ranch house itself, and stand beneath the oldest and largest ash tree in the state. Maybe even indulge in a full moon hike or yoga on the lawn, too. But before you leave, give Penelope (and her other cow companions) a few love pats—quite the unsuspecting capper to your Spring Mountain extravaganza. Hey 4H kid: your loss, our gain on this one. #TeamPenelope
The Jarbidge Moose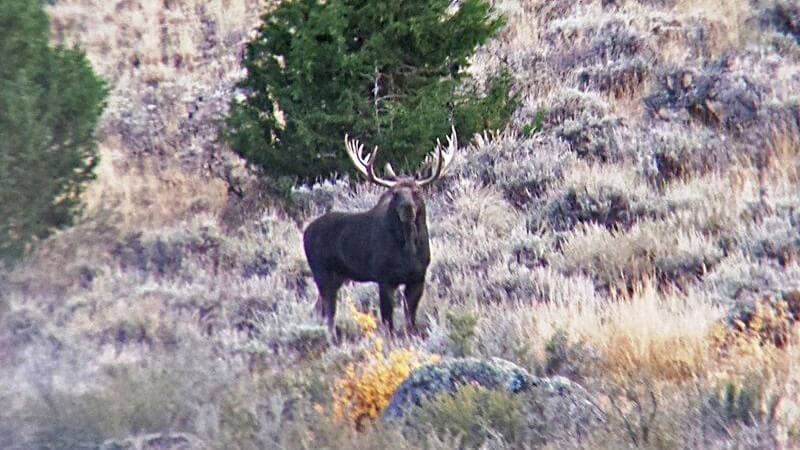 There are few places in Nevada that we've ever felt freer than in the Jarbidge Wilderness Area. Sure, Nevada is home of the Great Basin and Mojave Deserts, but this northeastern chunk of the state falls nothing short of a big sky, Idaho/Montana sorta schtik. Honestly, the minute you wind your way north from Elko on Mountain City Highway, you'll feel like your time in Nevada has transformed from road trip to full-on time travel to another place. Anyone who's been to the Jarbidge Wilderness Area will tell you that this is one of the most remote and beautiful places in the whole dang state. They're not kidding. Perhaps the reason it's so unspoiled is the fact that it's so remote, and is a place that's quite frankly a bit difficult to reach. But, if you can, the payoff is ENORMOUS.
Outdoor adventure in this neck of Nevada is truly never-ending, with miles and miles of hiking trails, fishing holes, and most of Nevada's big game trophy hunting turf. As a total hunter or wildlife enthusiast's paradise, it wasn't uncommon to see creatures like 12-point bucks, mountain lions, and Rocky Mountain Elk. Good enough for me, let me tell ya. That is, until the storied JARBIDGE MOOSE made its way down from Idaho. Big game game changer? Yessiree bob… I couldn't believe this craziness either. Nevada is super far away from full-on herd status, but not only one but several moose have officially moved into northeastern Nevada, and has been spotted—we're talking confirmed sightings—with cows and calves. Are they going to stay? Since moose aren't technically part of Nevada's big game hunting situation, it might be a good idea to set up shop. But for now, excited spectators—hunters or not—are downright giddy at the chance to spot the illustrious Jarbidge Moose, some even trying to nab a selfie with him. (Honestly, that would be the ultimate selfie.)
Jackson the Burro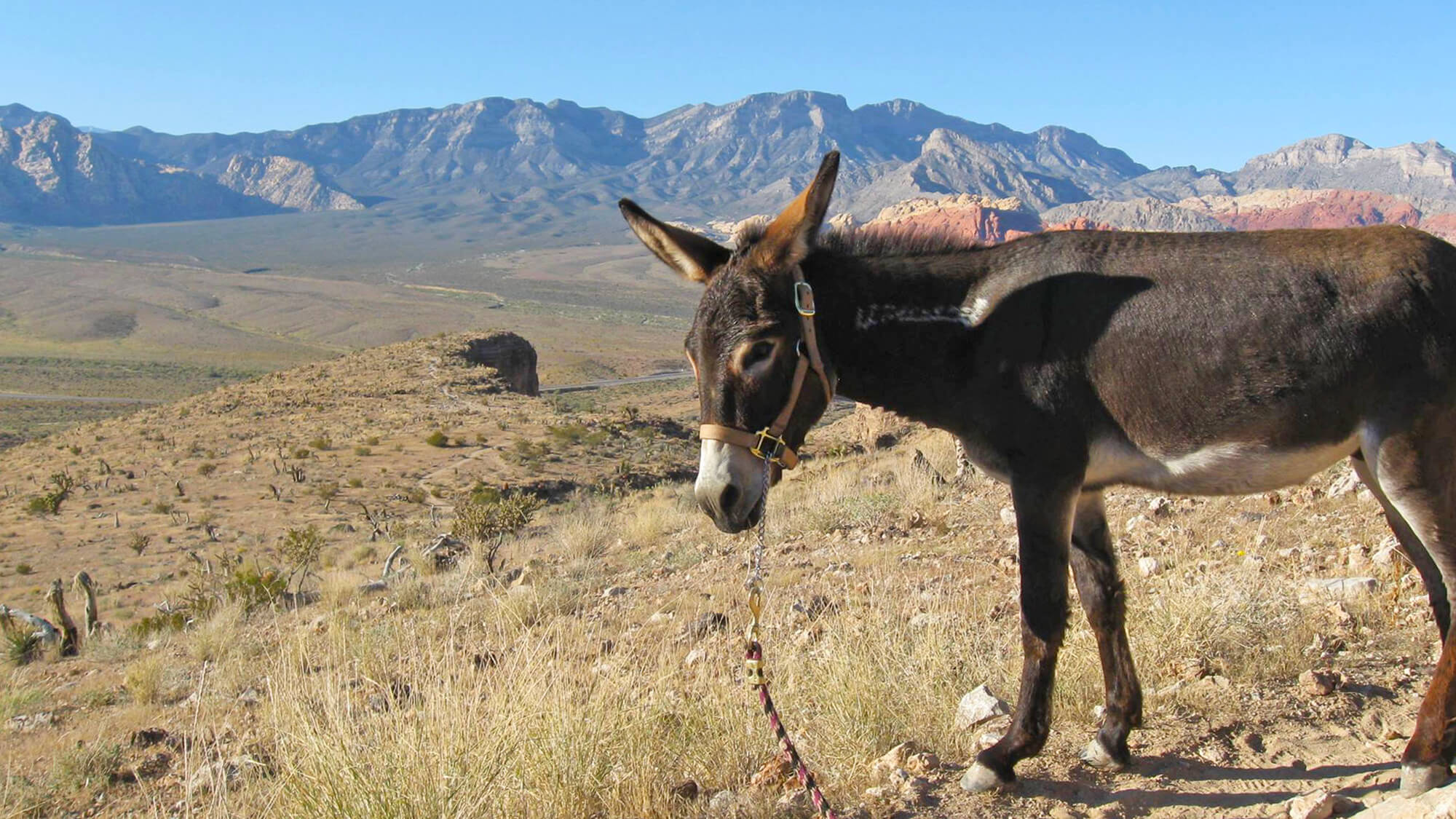 Wild horses are undoubtedly a symbol of Nevada and the American West as a whole, but to me, there's something a bit more charismatic about a cantankerous herd of wild burros. Wild, reckless and fun? I'm so on board. Maybe what make them even more endearing are the acts that burros stem from Nevada's massive mining industry history, that they reside in some of the most unbearable locations year-round and don't seem to mind it, or that they announce their presence with authority by yelling at you when all you're trying to do is get in a sunset hot spring soak. Range-wise, if you keep an eye out, you'll find that burro-spotting is an effortless task from Death Valley, all the way up to Austin. At first glance you might see a few brown spots on the horizon and think cattle, but take a second look and try to zero in on those unmistakable burro ears, 'cause they're there.
Travel Nevada Pro Tip
Straight from us to you—there's no difference between burros and donkeys. Lock that one away for trivia night.
The thing is, wild animals are wild. Feeding them or messing with 'em in any way isn't cool, so don't do it. BUT, if you've ever wanted to pet a wild burro (which duh we've all had that desire) and learn every dang fact imaginable about these kind-faced beauties, you can make that happen at Red Rock Canyon National Conservation Area. After saying hey to Mojave Max, swing over to meet Jackson the Burro, who also calls Red Rock's Visitors Center his home. There are tons of other wild burros in the valley, but this gentle giant hit the jackpot when he was officially adopted by Red Rock in 2012, assuming the role of the official burro mascot of Red Rock where he spends his days spreading awareness on the dense burro population in the valley and relishing chin scratches galore.
Mitzi the Middlegate Kitty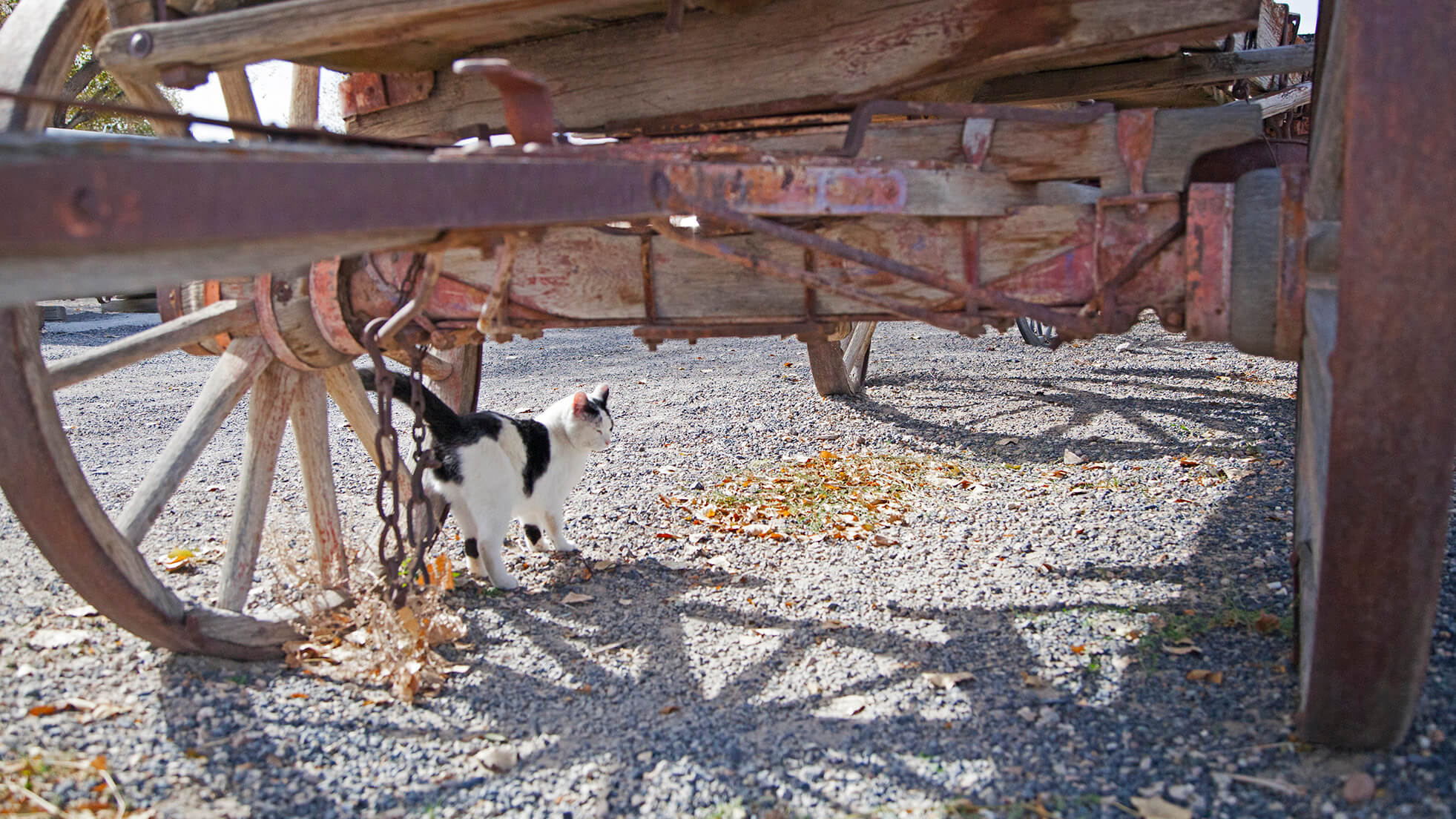 If you prefer your animal interaction come with a side of Wild West History, hightail it to Middlegate Station—30-ish minutes east of Fallon on the Loneliest Road in America. There are tons of things to love about this place, starting with the fact that it was an original Pony Express station during the early 1860s. The location proved to be ideal, as it was in a relatively sheltered valley between two mountain ranges—named Eastgate and Westgate—and despite the demise of this legendary mail carrying service, the location stuck. Eventually transforming into a stage stop and then a restaurant, Middlegate Station became the establishment it is today in the 1940s. Positioned a stone's throw away from Highway 50—the first transcontinental highway in U.S.—wasn't too shabby, either.
Between the grease-laden dollar bills covering every square inch of ceiling space, the Champagne of Beers on draft to wash down the notorious Monster Burger challenge, and the blatant hole-in-the-wall gem of an atmosphere, the vibe is all-consuming. That is, until you cross paths with Mitzi, the Middlegate Kitty. we get it: a former Pony Express station turned iconic backroad bar is already a mega score. But the second a friendly, black and white spotted kitty emerges from the wooden sidewalk—or you catch her basking in the sun atop a weathered, broken-down stagecoach out front—all that other stuff goes out the window. Though the owners won't agree that she's the unofficial mascot of the last great roadhouse in America, she totally is, and will be grateful of the attention you SO KNOW you want to give her.
Travel Nevada Bonus BB—Cutty, the Belmont Bar-Back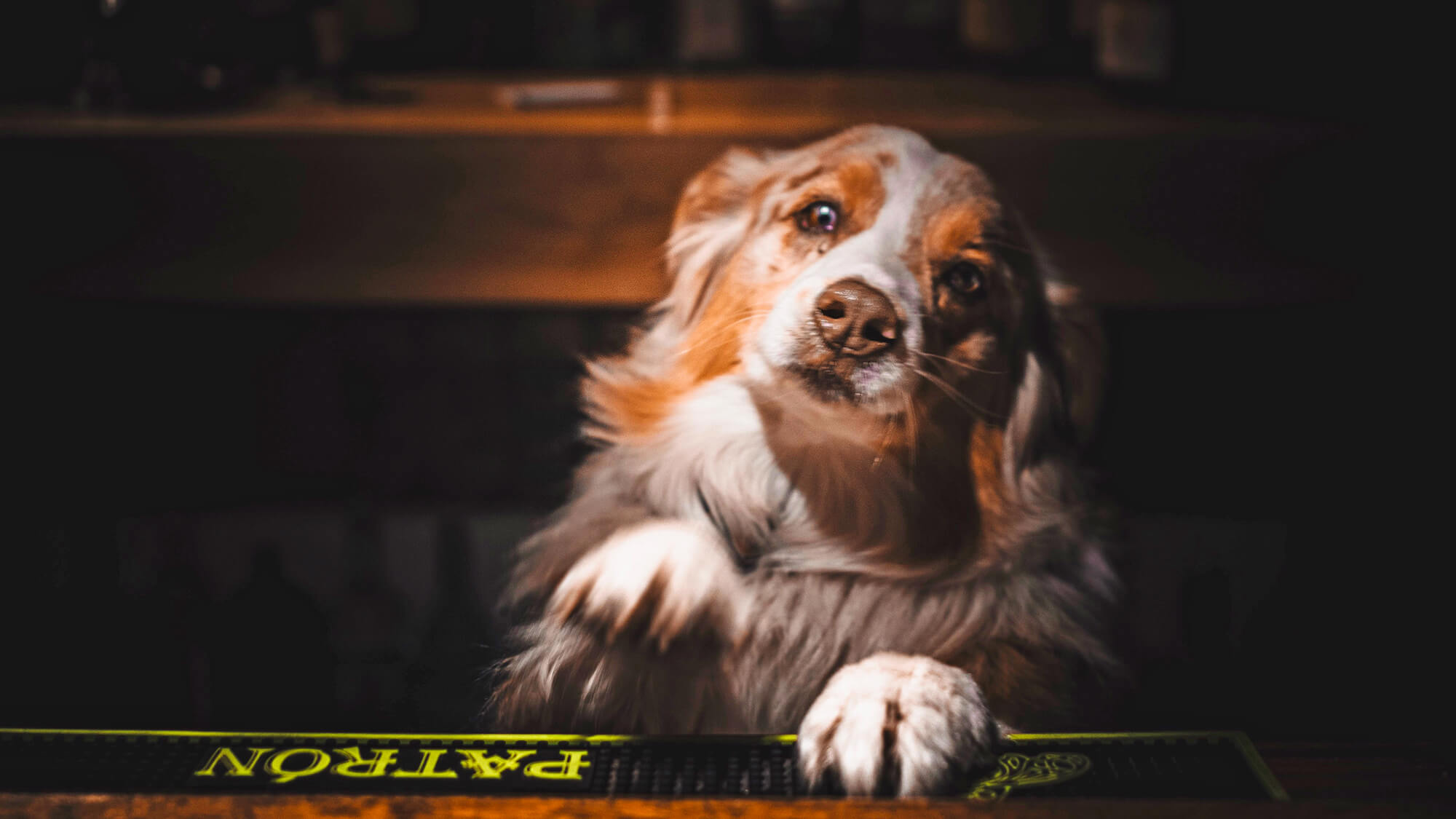 Any avid Nevada ghost town admirer will know that if you could travel to only one of the state's 600+ ghost towns, Belmont would totally clinch the deal. It may rival Jarbidge's remoteness; honestly, you're going to have to get deep in Nevada to access this gem, but it will be one of the best dang days you've had to date. The minute your tires drop off the pavement and you start heading down Monitor Valley, you'll already be experiencing a sort of Nevada most modern Nevadans don't even know exists. Former residences of Nevada mining-era hot shots, still-standing 100-foot-tall brick milling sites, the endlessly fascinating Belmont Courthouse, and a whole lot of off-grid bliss awaits those patient enough to reach Belmont ghost town, but the real sauce is at Dirty Dick's Belmont Saloon. A place that barely needs any introduction, right? Another one of those backroad saloons to tick off the list, indeed, especially when it comes to Cutty. This Australian Shepherd babe redefines friendly, and will even "play bartender" in order to score some treats. #NVWildlife
Get Inspired
Related Stories