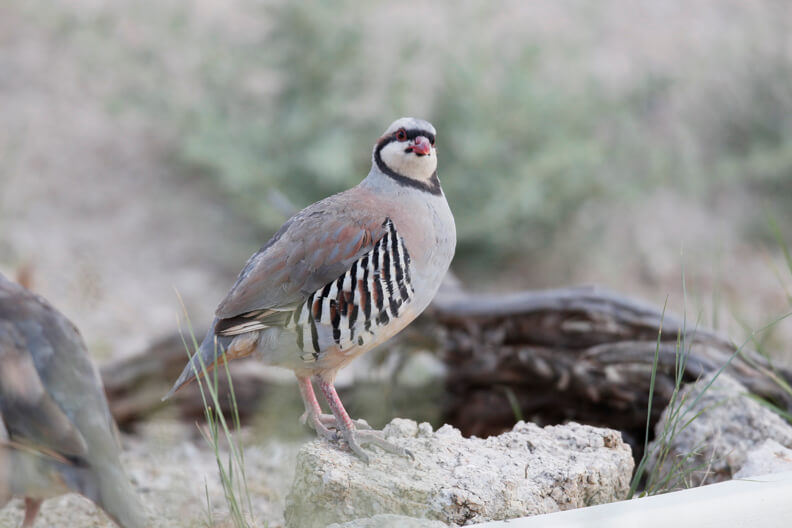 Chukkar Partridge in Nevada
The chukar was first introduced in Nevada in 1935 when the Nevada Fish and Game Commission released a total of 289 birds in nine counties. Through 1954, more than 6,000 chukars were released in Nevada, and the birds inhabited 14 of the state's 17 counties. From 1955-66, another 7,256 birds were released. Currently, the state's chukar population is estimated at more than 500,000.
Chukar habitat in India, Pakistan, and Afghanistan (the countries that were probably the primary source of the birds that were introduced in North America) is characterized geographically by a series of massive mountain chains such as the Himalayas, Hindu Kush, and Karakorams, which harbor the highest peaks in the world and present, from a topographical standpoint, some of the most rugged mountain terrain to be found anywhere.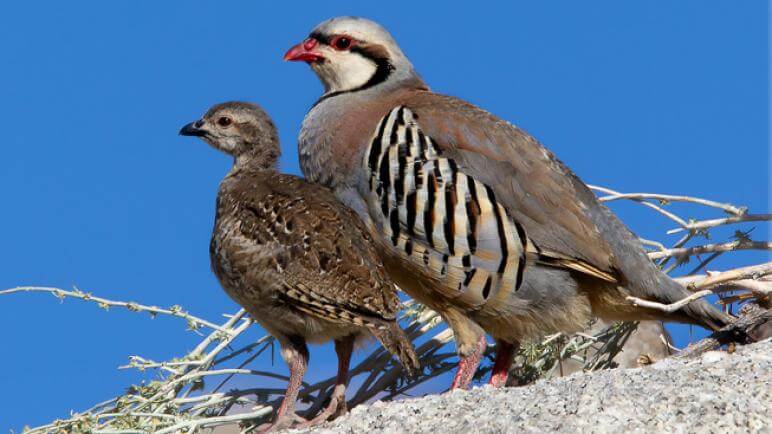 Nevada embraces a large block of chukar habitat in the southwest portion of its North American range. Here the geography is typical of the Great Basin, which is bounded on the west by the Sierra Nevada, on the east by the Wasatch Range, the Columbia-Snake watershed in southeastern Oregon on the north, and by the Colorado River drainage to the south.
The chukar partridge has found its niche in this rugged Great Basin terrain, living from the valley floor below sea level in Death Valley National Park to as high as 12,000 feet in the White Mountains of Nevada, within the Boundary Peak Wilderness—Inyo National Forest. In Nevada, they generally occupy elevations between 4,000 and 9,000 feet.
Nevada averages more than 12,000 chukar hunters a year. The hunting season for chukar and Hungarian partridge runs through February 8, and the daily and possession limits are six and 18, respectively. #NVWildlife
Get Inspired
Related Stories