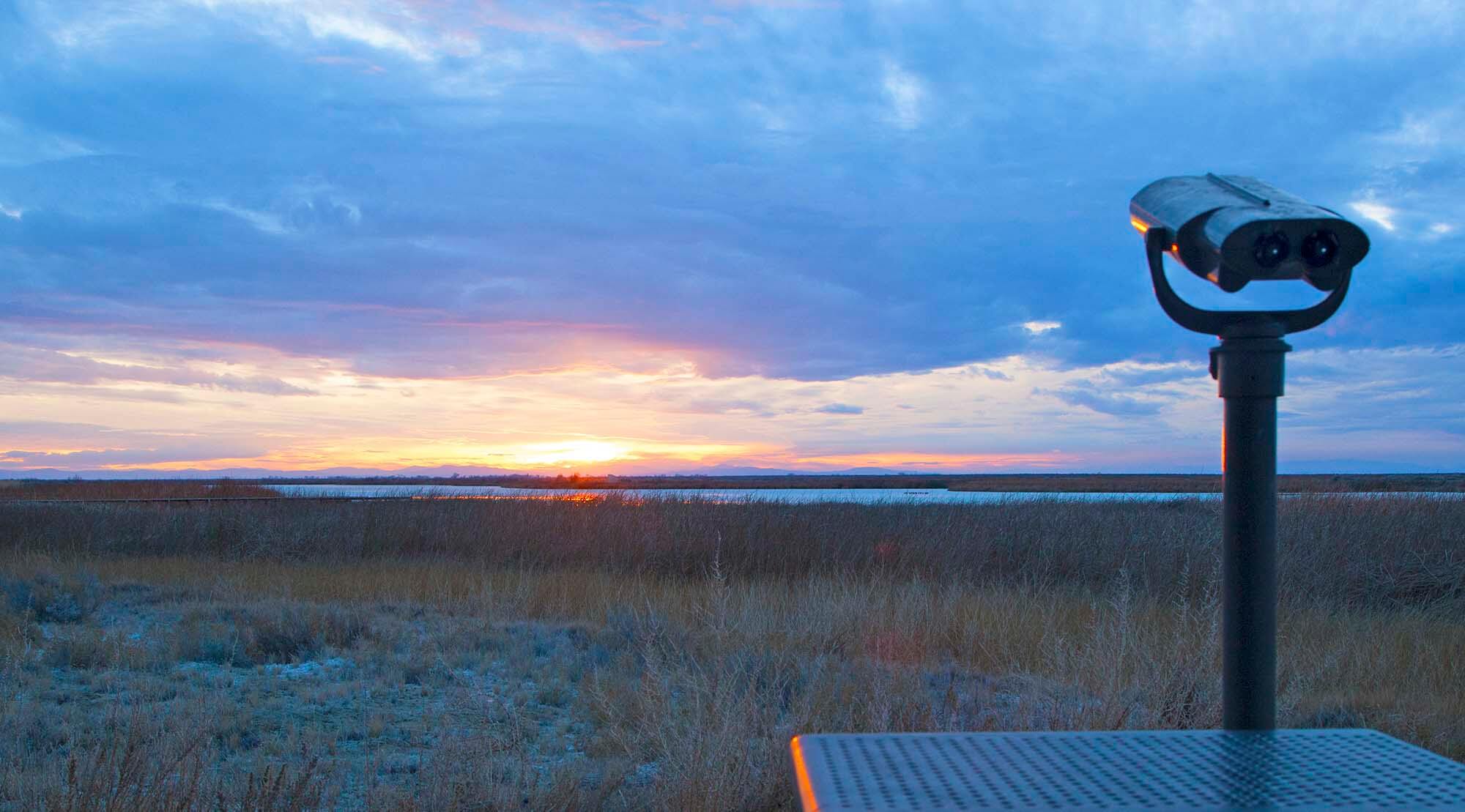 "It's Cinnamon Teal sex!" blurts out tour guide Mike Goddard. This gets the collective attention of the small group of journalists and bird enthusiasts huddled atop the two-story observation tower located at the Carson Lake Wetlands. Our binoculars and camera lenses move frantically in the direction Goddard points, as this "miracle of nature" plays out. Like most bird activities, this particular duck courtship is over rather quickly (as is today's lesson in the birds and the bees), and we're back to scanning the fields and marshes for other interesting avian behavior.
So it is at the annual Spring Wings Bird Festival in Fallon — located 61 miles east of Reno on the Loneliest Road in America — which for good reason touts itself as the "Oasis of Nevada." Every year, birders flock to Fallon and its surrounding Lahontan Valley Wetlands, recognized as critical and important by such prestigious groups as the Western Hemispheric Shorebird Reserve Network, American Bird Conservancy, and Audubon Society. I had the pleasure of attending some of the Spring Wings events. Below is a summary of those activities and a few more nuggets to be found in the City of Fallon.
The Amazing Birds of Prey
Friday night we were treated to a presentation titled "The Amazing Birds of Prey," by Master Falconer Marie Gaspari-Crawford, one of only a few female falconers in Nevada. She, along with her niece and partner Chloe Bowen, shared information about the history of hunting with birds of prey and how they've developed a deep passion for working with these amazing birds, such as their lovable red-tailed hawk named Dartanyon. Gaspari-Crawford lives in Palomino Valley, between Sparks and Pyramid Lake.
Meander The Marsh: Kayak Float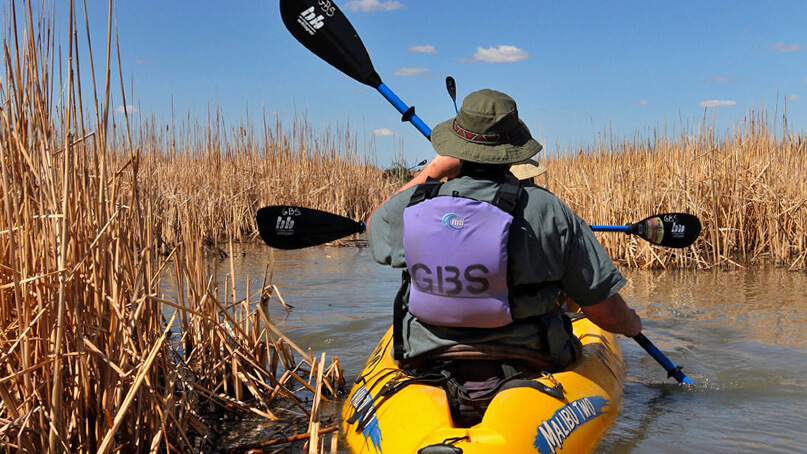 On Saturday morning we kayaked Tule Lake, located within Stillwater National Wildlife Refuge, with guide Pat Fried, owner of Great Basin Sports. Aside from the scenic kayak tour and the many birds to view, Fried educated us on the importance of properly disposing of waste, such as motor oil or the soapy water people conveniently dump down the storm drain when washing their car at home. Stillwater, east of Fallon via country and dirt roads, is the terminus of the Carson River, so that unfiltered waste water ends up in these marshes.
Whoo's Where? Owl Prowl
Various types of owls make their respective homes at the Stillwater National Wildlife Refuge, which we witnessed on Saturday afternoon. Whether it was in a manmade box (barn owl), a tree (great-horned owl), or a hole in the ground (burrowing owl), we were shown the many different environments that owls roost in during the day. I later heard Kyle Carlsen, assistant editor for Bird Watcher's Digest, say that the burrowing owl was a life bird for him — and he's seen a lot of birds! This tour was guided by the aforementioned Goddard, who is extremely knowledgeable in his role as president of Friends of Stillwater National Wildlife Refuge.
Carson Lake Wetlands Loop
Goddard was our guide again for this Sunday morning tour, which this time took us south of Fallon to Carson Lake. It's not your typical lake, but rather a network of canals, channels, and marshes that run through extensive cattle range. One thing is for sure: Birds love it. We saw a ton here, routinely stopping to set the scope on seasonal migrants such as avocets, ibises, waterfowl, hawks, and many other winged critters. The observation tower is 25 years old this year and affords incredible views of the wetlands, part of the Globally Important Bird Area. #NVWildlife
Other Places In Fallon Worth A Look:
The historic Douglass House — Built in 1904, this charming pink Victorian house stands out nicely in downtown Fallon.
The Williams House — Also historic, this is said to be the first home built in Fallon. Owner Licia Rogne has plans to make the beautifully refurbished home into a spa/wellness retreat.
The Slanted Porch — One of Fallon's great restaurants that takes advantage of its agricultural surrounds by offering such menu items as fresh-out-of-the-garden beet salad.
Get Inspired
Related Stories