Take a stroll along a paved walkway that meanders through sever artworks that were once featured at Burning Man or created by the local community.
ABOUT THE ART
The Bottlecap Gazebo by Max Poynton and Andrew Grinberg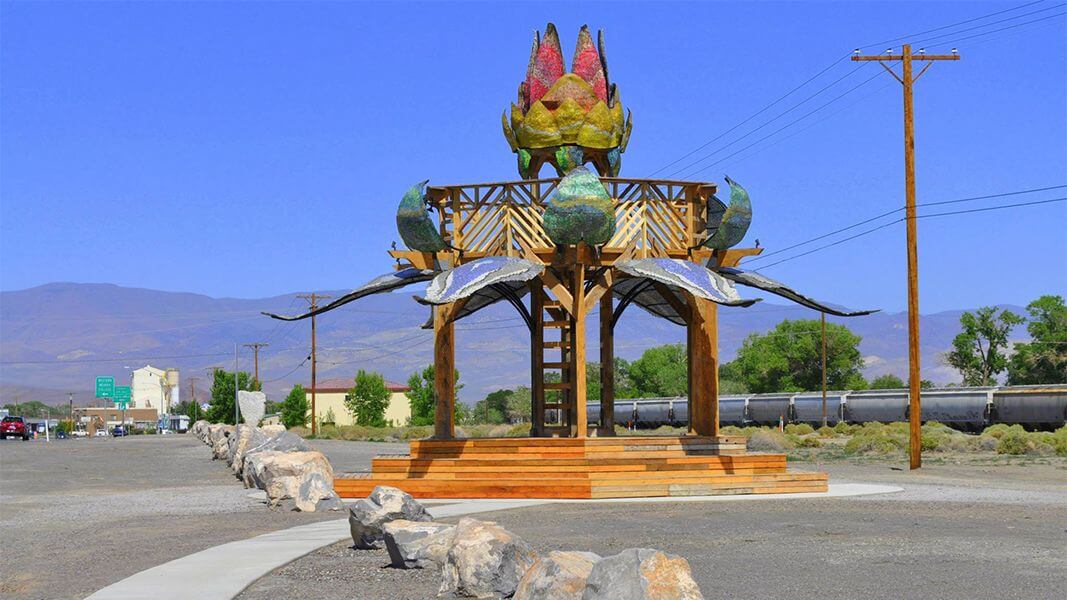 The gazebo was designed to be a social meeting place fostering interaction and connection. The name comes from the thousands of recycled bottle caps that were individually smashed flat and drilled and strung together with wire in the form of leaves, creating complex lattices of glimmering colors and patterns.
Desert Tortoise by Pan Pantoja
Desert Tortoise is a 25-foot long and 17-foot tall tall sculpture crafted from boulders from a local quarry and thousands of 4"x4" painted ceramic tiles of images which reflect the culture of Fernley and the surrounding area. Pantoja worked with students from every school in Fernley and community members who took part in a community painting night.
This Location: