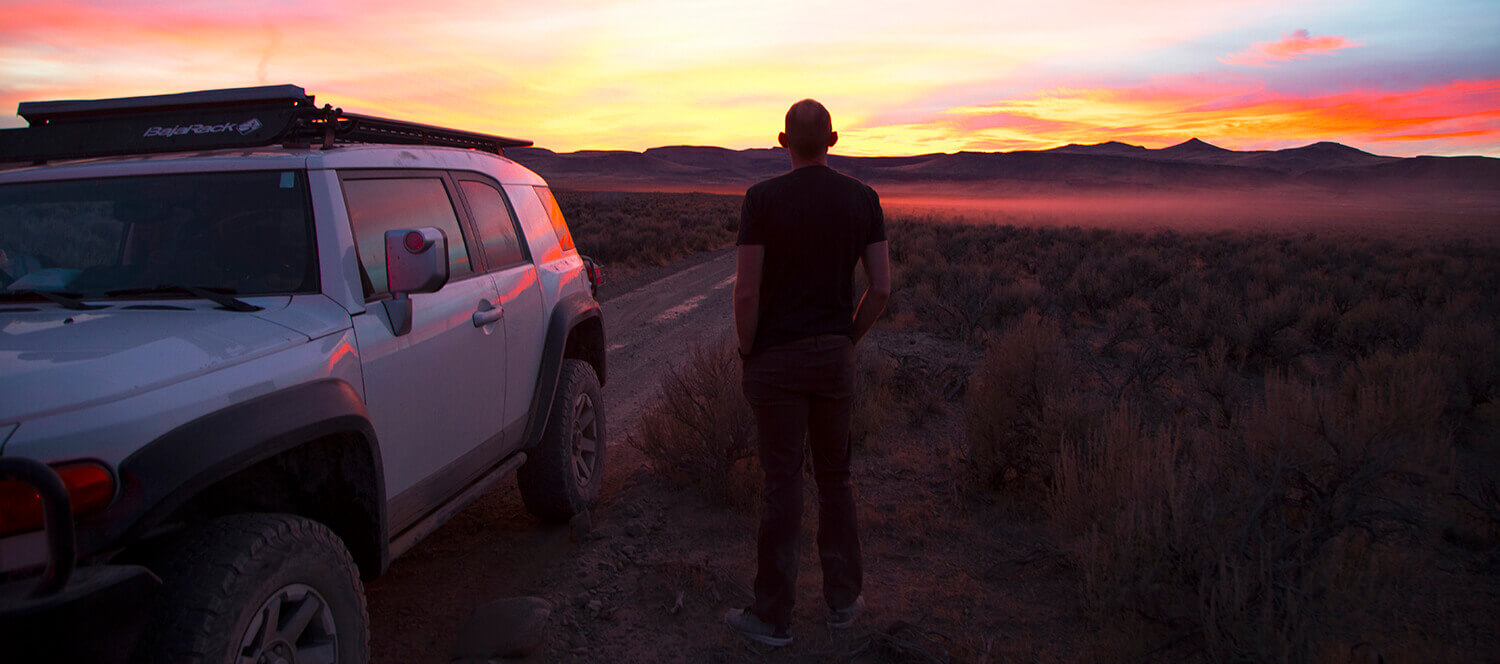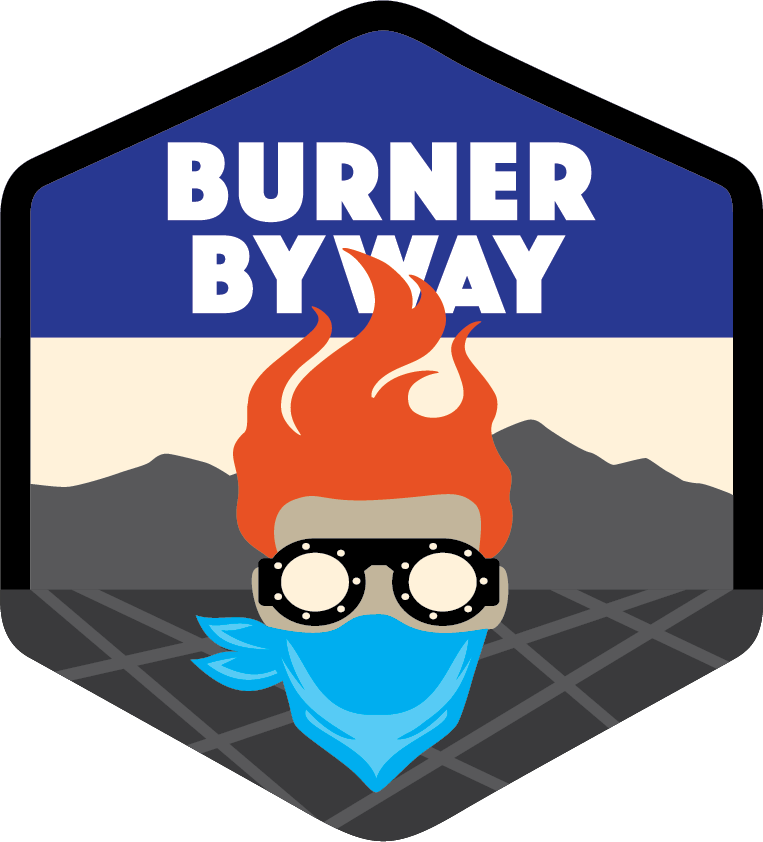 Burner Byway
Find Freedom in the Black Rock
Route Distance
110 to 250 miles
Suggested Time
2 to 4 days
Come trace the art-lined route Burners take on their annual pilgrimage "home" to Burning Man, the wildest arts event on Earth in the mystical Black Rock Desert. For a week-ish each fall, the pop-up metropolis of Black Rock City Nevada springs to life and—just as quickly—disappears. However, around northwestern Nevada, the Burning Man spirit never does. Road trip the Burner Byway any time of year and you'll discover how Nevada's do-it-yourself verve, splendorous wide-open spaces, spunky "why not" attitude, and unmatched freedom energize people to come create something magical, from Reno to Gerlach and far beyond.
Highlights
Explore the Black Rock Desert playa—one of Earth's largest, flattest surfaces

Gaze upon magnificent, kaleidoscopic Fly Geyser on a guided nature tour

Cast for salmon-sized trout and discover Paiute culture at Pyramid Lake
Black Rock Bound on the Burner Byway
An Art-Tastic Odyssey to the Black Rock and Beyond
Each August the otherwise empty Black Rock Desert playa becomes Nevada's sixth-largest city—the 70,000-person pop-up metropolis of Black Rock City Nevada—thanks to Burning Man, the world-famous celebration of art, technology, community, and radical self-reliance… for about a week. However, many Burners have infused the event's spirit into northern Nevada's soul, through public art, museums, shops, galleries, makers' spaces, and more, keeping its rich vibes alive year-round. Feel it for yourself as you road trip from bohemian Reno—a hip town riding an art-fueled renaissance—to gorgeous, tribal-owned Pyramid Lake, the funky town of Gerlach, and off into the magnificent Black Rock Desert Wilderness.
Glovebox Essentials
Prepare for Your Adventure
Get ready to come chase some horizons with this handy tool kit. Here, you'll find all the Burner Byway road trip essentials, including downloadable directions, maps, and podcasts, and tunes to complement your upcoming adventure.
Expand
Kick Up Some Dust
Find Yourself on the Burner Byway
Follow the pilgrimage route Burners take each August on their journey "home" to Black Rock City Nevada. Start in Reno—where burners have helped fuel an artistic renaissance—then visit the quiet, sunset-splashing shores of Pyramid Lake, and venture onward to delightfully eccentric Gerlach, the fabled Black Rock Desert playa, and the wilderness beyond.
Leg 1
Reno: Hippest Little City in the World
As the urban gateway to Black Rock City, Reno's Burner vibes reveal themselves in "post-playa" sculptures, 120+ murals, a vibrant artist/maker scene, and eclectic food.
Leg 2
Pyramid Lake: Pristine Views & Paiute Culture
Tahoe-sized vistas… minus Tahoe-sized crowds. Stop by the Museum & Visitor Center to learn about the local Paiute guardians and snag a permit to fish for salmon-sized trout.
Leg 3
Gerlach: "Center of the Known Universe"
That's the perfect slogan for this funky little Black Rock Desert basecamp, home to multiple saloons, a coffee bar, a pottery shop, and the launchpad for Fly Geyser tours.
Leg 4
To the Black Rock Desert & Beyond
The 200 square-mile Black Rock Desert playa hogs the spotlight, but this 1.2 million-acre wonderland harbors hot springs, emigrant trails, unbeatable stargazing, opal mines, and more.
Hitting the Road? Here's the Map.
Our 10 Nevada Road Trips
Searching for road trip ideas? Look no further. Go ahead. Scroll around and click the road trip icons for the inside scoop on Nevada's 10 best road trips, with detailed itineraries, maps, and tips for getting off the beaten track.
#BurnerByway
Bound for the Black Rock? Tag #BurnerByway so we can show major love for all your geyser-gazing, ravioli-scarfing, arty party snapshots along the way.
True Tales & Travel Tips
Featured Stories
Get our takes on must-experience attractions, excursions, restaurants, and lodging—as well as plenty of pro tips on visiting ghost towns, parks, historic sites, and far more—all curated by those who know this wild state by heart.