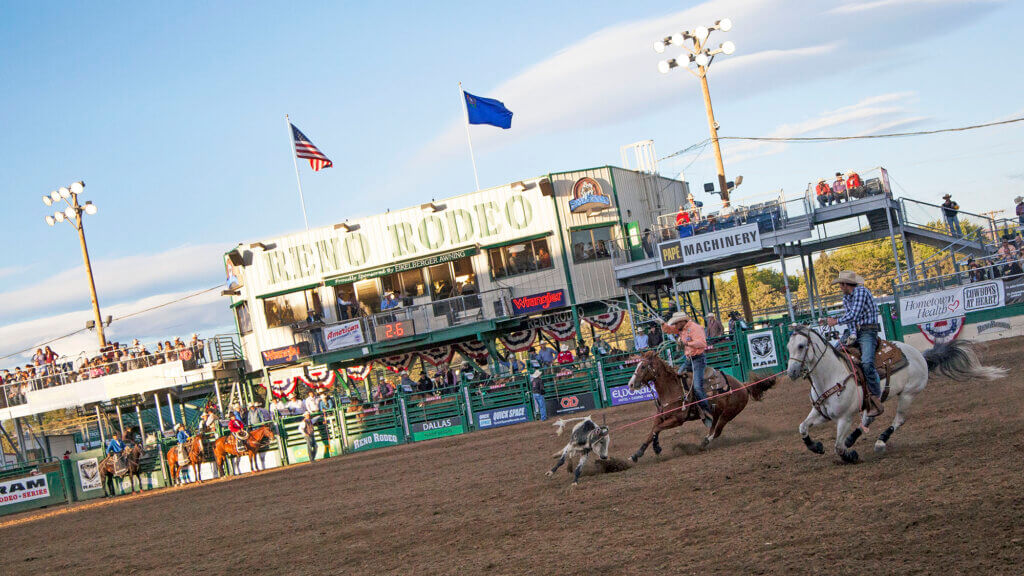 As modern as Reno feels these days, it still proudly marches cattle up its main drag to the Livestock Events Center for ten days of PRCA-sanctioned bull riding, steer wrestling, barrel racing, and entertainment, as it has every June for more than a century. An authentic benchmark of summertime in the high desert, more than 140,000 rodeo fans descend upon the Biggest Little City in the World to watch ropers, riders, and racers go head to head in a series of action-packed events at one of Nevada's largest and oldest rodeos.
Kicking off with a 300-head cattle drive leading from Doyle, CA through northwestern Nevada's wide-open terrain, and into the heart of downtown Reno, this PRCA-sanctioned event is the fourth richest Rodeo tour in the nation. Celebrating its 100th anniversary in 2019, get in on 10 days of bull riding, steer wrestling, roping, barrel racing, mutton bustin', bareback, saddle bronc, team roping, steer decorating, parades, and more. Bring the whole fam down to the Reno-Sparks Livestock Events Center for a carnival midway, all kinds of western wares vendors, great local food trucks and beer gardens, nightly themed live rodeo events (like USA Pride night, or Kids Day), and a Jack Daniels and Coors Light-sponsored after party rockin' into the night.
For more information on the Reno Rodeo, including a complete lineup of events, how to purchase tickets, the parade route, and event parking information, get in touch with event organizers directly at (775) 329-3877, or click the website link above.
More Details
Show More Details