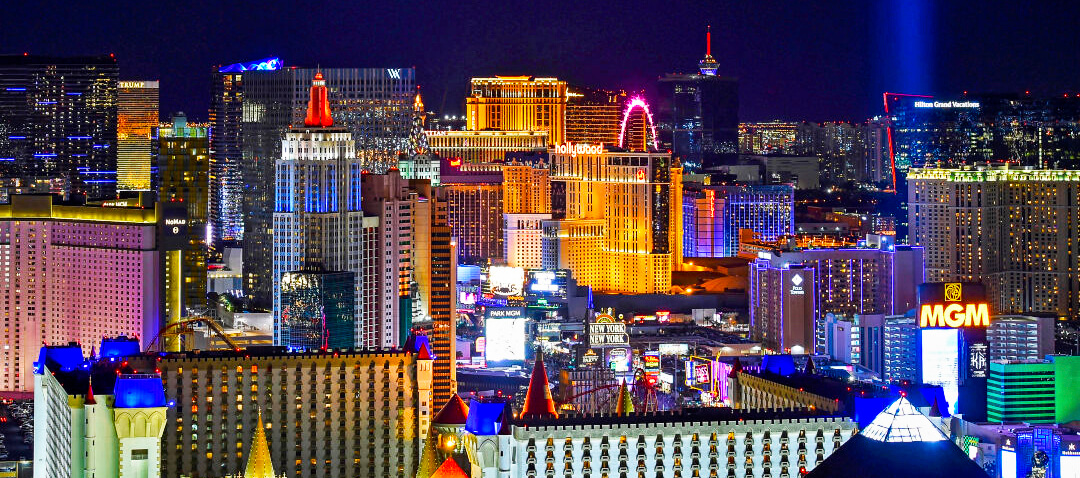 Las Vegas
One thing's for sure: Las Vegas, Nevada is a place that needs no introduction. With its five-star resorts, world-class restaurants, stellar shopping, unrivaled entertainment, and 24/7 pulse—from classic Downtown Las Vegas to the famous Las Vegas Strip and beyond—this one-of-a-kind city owns the throne as the world's premier tourist destination. Get the lay of the land in Nevada's largest city, a vision for visiting Vegas like a pro, and tips on exploring the stunning sights of southern Nevada.
Welcome to Fabulous Las Vegas
One thing's for sure: Las Vegas, Nevada is a place that needs no introduction. With its five-star resorts, world-class restaurants, stellar shopping, unrivaled entertainment, and 24/7 pulse—from classic Downtown Las Vegas to the famous Las Vegas Strip and beyond—this one-of-a-kind city owns the throne as the world's premier tourist destination. Get the lay of the land in Nevada's largest city, a vision for visiting Vegas like a pro, and tips on exploring the stunning sights of southern Nevada.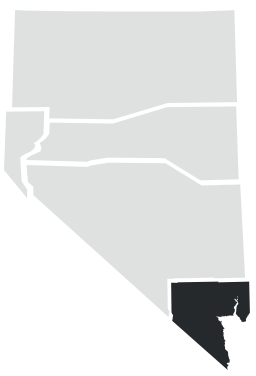 Season
All Seasons
Region
Southern
Las Vegas History & Culture
From Meadows and Forts to Mega Resorts
Before the millions of tourists. Before the mafia. Before the gamblers, cowboys, and railroadmen. It was the… Mormons? You bet. One of the very first permanent structures built in Las Vegas (meaning "the meadows," named by a Spanish scout in 1829) can still be seen, just a mile from Fremont Street, at Old Las Vegas Mormon Fort State Historic Park. But it was the 1840s writings of explorer John C. Frémont—that lured future opportunists to the region (recognize the name), including those who would found Las Vegas in 1905, naming its main thoroughfare in his honor.
Although some rough-and-tumble frontier "gambling halls" popped up, it wasn't until 1931 that Nevada actually legalized gaming, the same year that Hoover Dam and Lake Mead began construction, quickly bringing electricity, water, hordes of young male workers, and plenty of "adult" venues to entertain them all—paving the way (but not yet streets) for casino culture.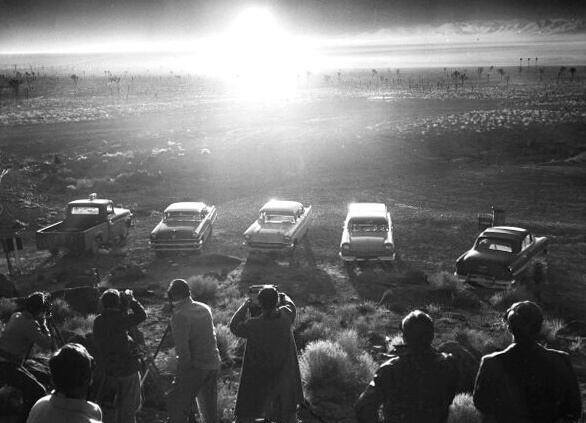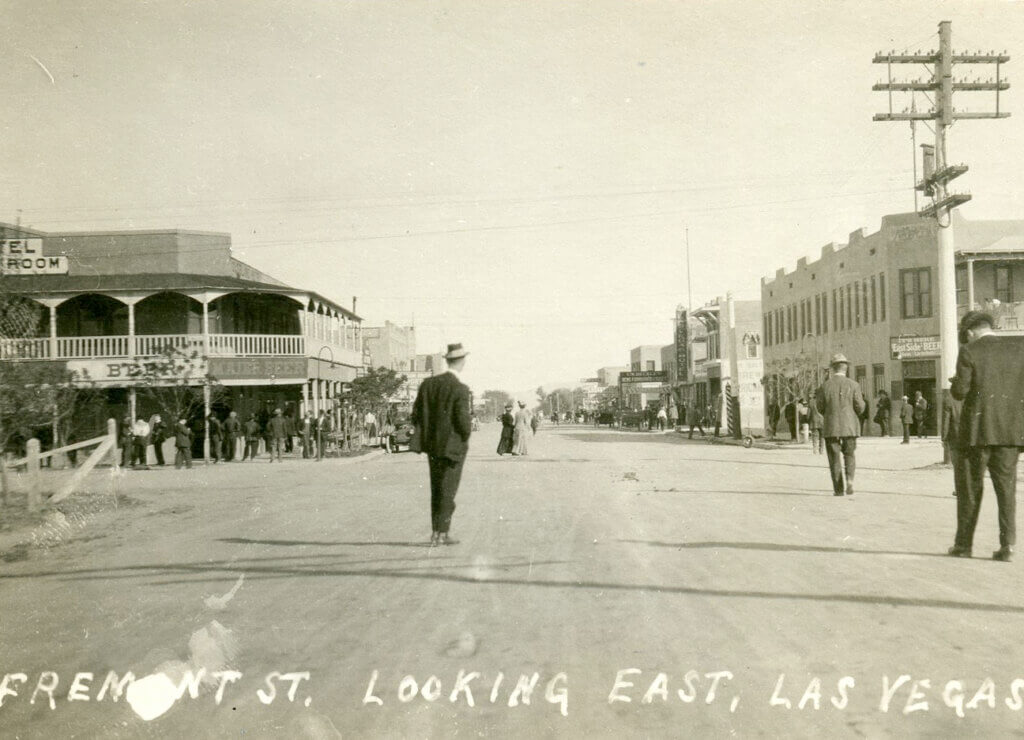 Soon, Downtown Las Vegas would become "Glitter Gulch," with neon signs and sparkling casinos lining Fremont Street, and the tourism boom took off—sometimes literally, when "atomic tourists" took to rooftops to clink glasses as bombs detonated at the just-close-enough-to-witness Nevada National Security Site.
But it was the 1950s onward when, just down Las Vegas Boulevard (where the famous "Welcome to Las Vegas" sign would go up), developers started building not just casinos but "resorts," where one could stay in style for a weekend or more, thanks to pools, spas, nightly live entertainment (cue the Rat Pack, Liberace, Elvis, et. al.), and more, planting the seeds for what would become, after countless billions of dollars in investment and dream-making, the undisputed Entertainment Capital of the World we know and love today.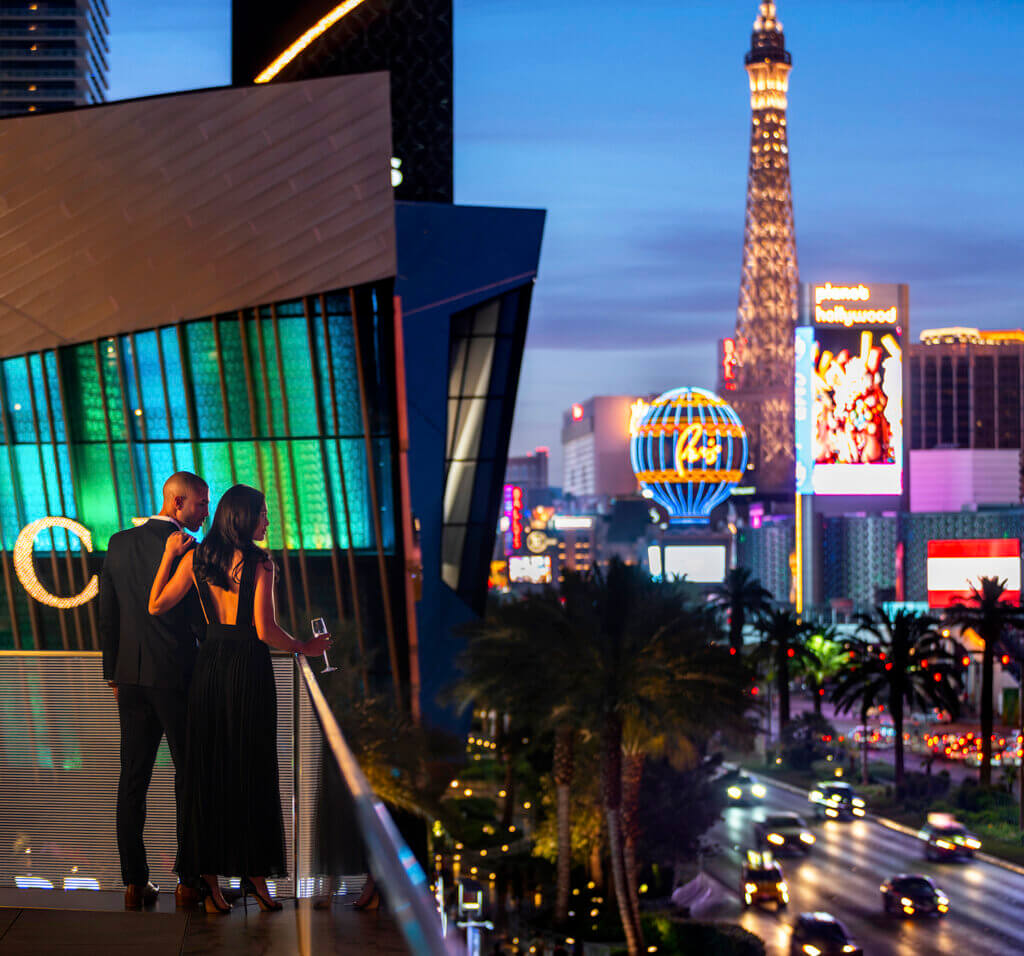 The Las Vegas Strip
You've seen it in the movies. You've seen it on TV. But when you finally see it in person, the Las Vegas Strip is even bigger, brighter, and more extraordinary than you ever imagined. The over-the-top architecture and larger-than-life buildings, all aglow with millions of LED and neon lights, are a spectacle enough to earn Las Vegas Boulevard the title of America's first "nighttime scenic byway." And that's just from the street itself.
Venture inside one of the dozens of palatial hotel casinos and flashy mega resorts and you'll find yourself in a complete destination—if not world—unto itself, each bursting with magnificent decor (some of which makes you feel like you're outside in another part of the world), unbelievable amenities, first-class dining, indulgent spas, pool parties, award-winning live shows, and the famous star-quality service that secures Las Vegas as the unequaled hospitality capital of the entire planet.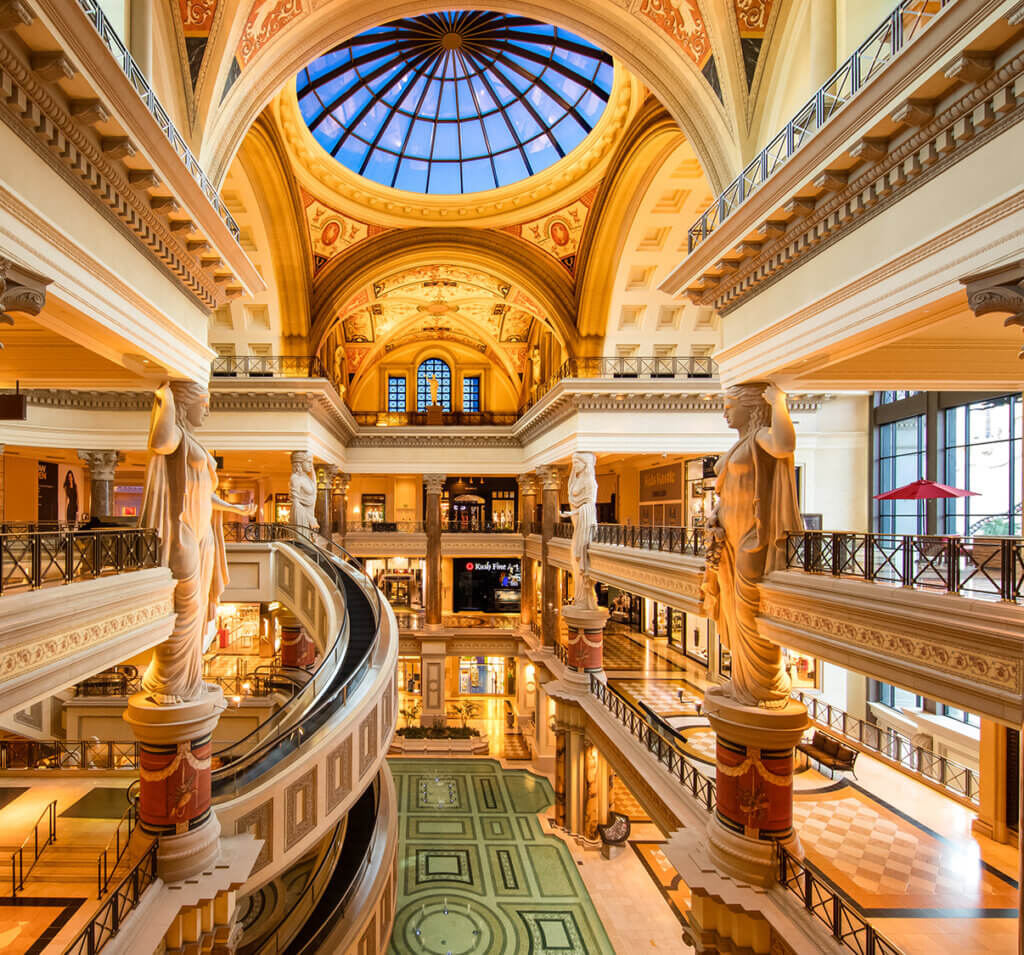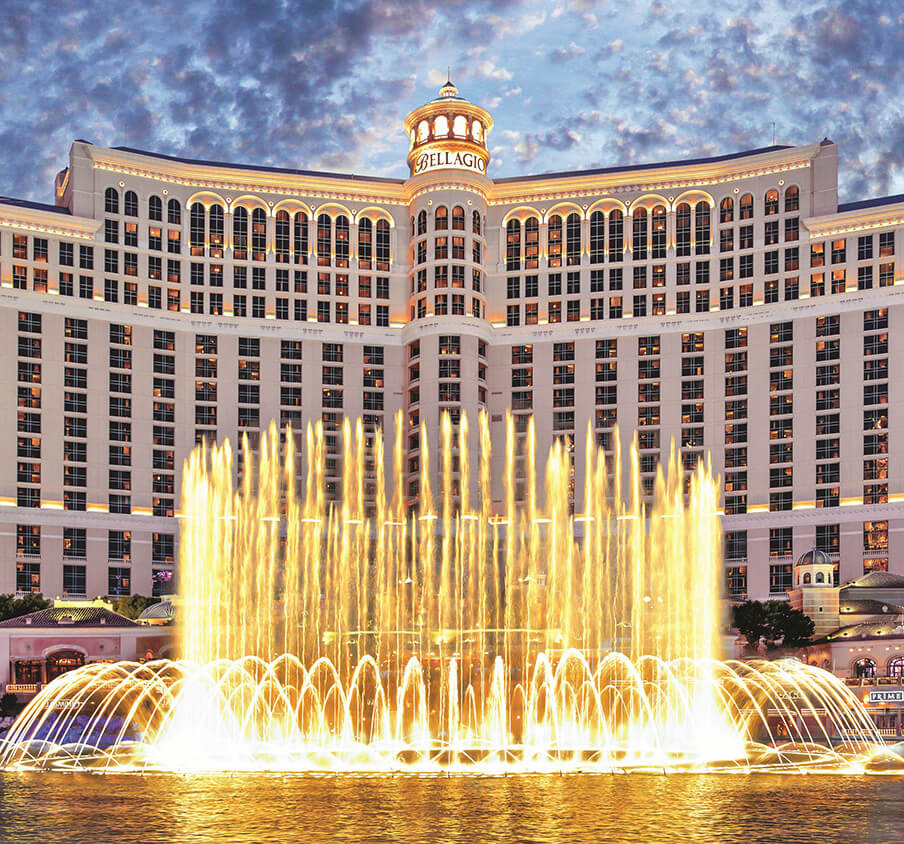 Las Vegas, Nevada used to be known as something of a "Disneyland for adults"—and it certainly can be—but these days, there is plenty of fun to be had for "kids of all ages." From animal exhibits like Siegfried and Roy's Secret Garden and Dolphin Habitat at The Mirage, to rooftop roller coasters and other wild rides at The Strat, New York–New York, and the famously family-friendly Circus Circus, each day in Las Vegas can feel like a whole new vacation.
Travel Nevada Pro Tip
When it comes to free things to do in Las Vegas, you can't beat the Bellagio Fountains. In Strip-front, 8-acre, 22-million-gallon "Lake Como," 1,200 illuminated water streams dance and blast up to 460 feet into the air to popular songs. Visiting by day? Watch for the SCUBA-certified maintenance engineers who keep the good times flowing!
Iconic Downtown Las Vegas
While business travelers visiting Vegas may know Downtown Las Vegas for the nearly 2 million square foot Las Vegas Convention Center, today's "DTLV" is alive with districts celebrating the soul of Vegas, starting with the famous Fremont Street Experience. The original heart of Las Vegas constantly beats as a six-block, pedestrian-only thoroughfare lined with classic casinos, open-air bars, cheap eats, street performers, live bands, souvenir shops, and even the SlotZilla Zip Line, all beneath the dynamic Viva Vision light canopy, made of almost 12 million LED bulbs, which illuminates it all with dazzling light and sound shows.
However, if you look upon the tourist throngs and wonder "Where do locals go in Las Vegas?" your answer is Fremont East and the nearby Las Vegas Arts District. Unlike the casino-dominated Fremont Street Experience, something of a renaissance has transformed the several blocks east of Las Vegas Boulevard into a lively confluence of hip bars and restaurants, live music venues, boutique hotels, and cool shops, all along walkable streets buzzing with restored vintage Vegas neon signs, Googie fonts, and out-of-this-world art.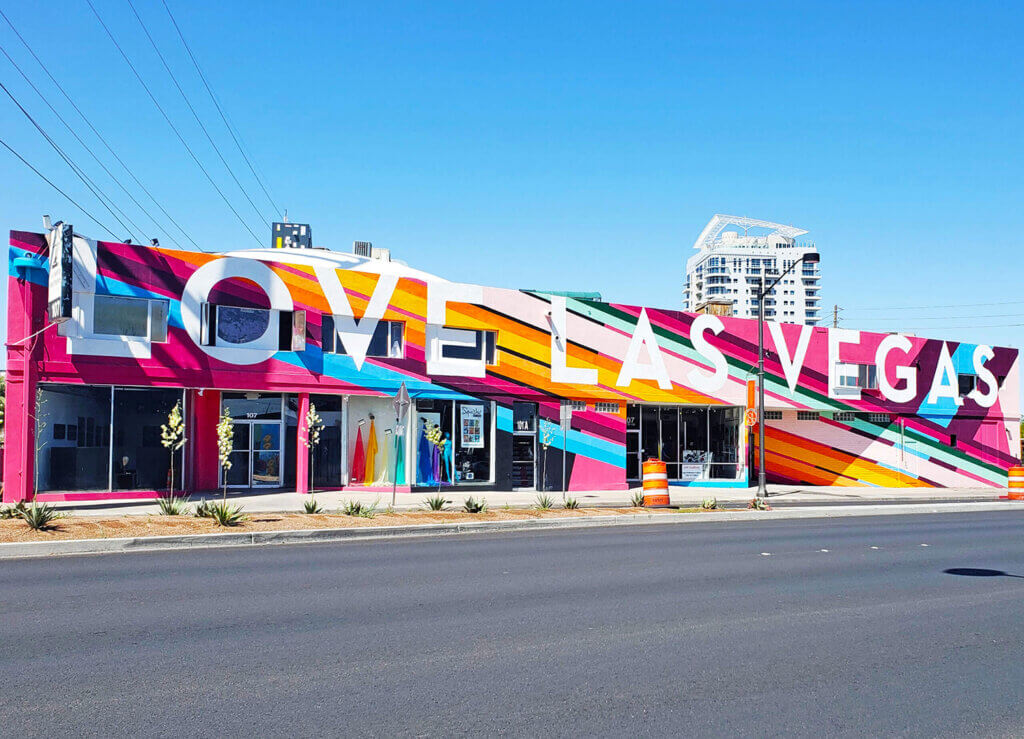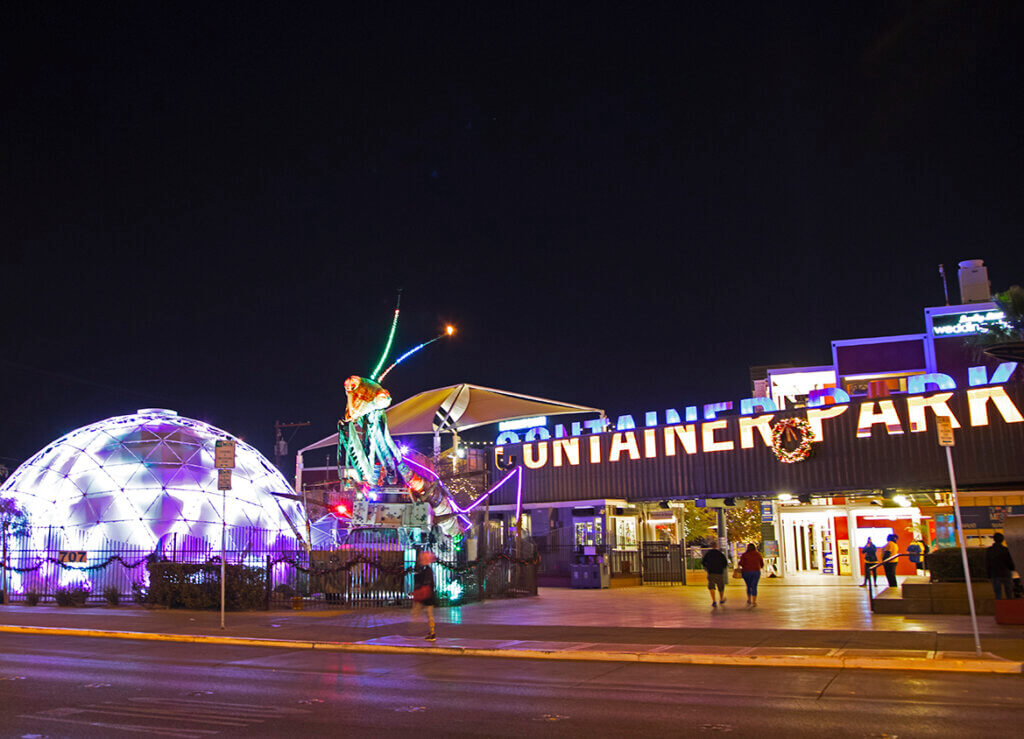 In 2013, 45 shipping containers found new homes at the Downtown Container Park, a vibrant cluster of trendy shops, cafés, bars, a playground, a dome theater and live music stage, and even a perch for a 40-foot-long flame-blasting praying mantis sculpture, which originally debuted at Burning Man. A short walk east takes you to Ferguson's Downtown, a once-abandoned 1940s motel reborn in 2019 as a community-driven city block, housing market space for local makers, restaurants, arresting art sculptures, and a courtyard amphitheater for live music and social events.
And then, on the western edge of Downtown Las Vegas, there's the Las Vegas Arts District (AKA "18b"), an 18-block "cultural explosion" of galleries, artists' studios, chic cafés and cocktail bars, vintage boutiques, funky antique shops, theaters, ever-changing mural-lined alleys, and other art-driven telltales of this blossoming local scene—all of which bursts into block party mode with thousands of artists and aficionados during its monthly First Friday festival.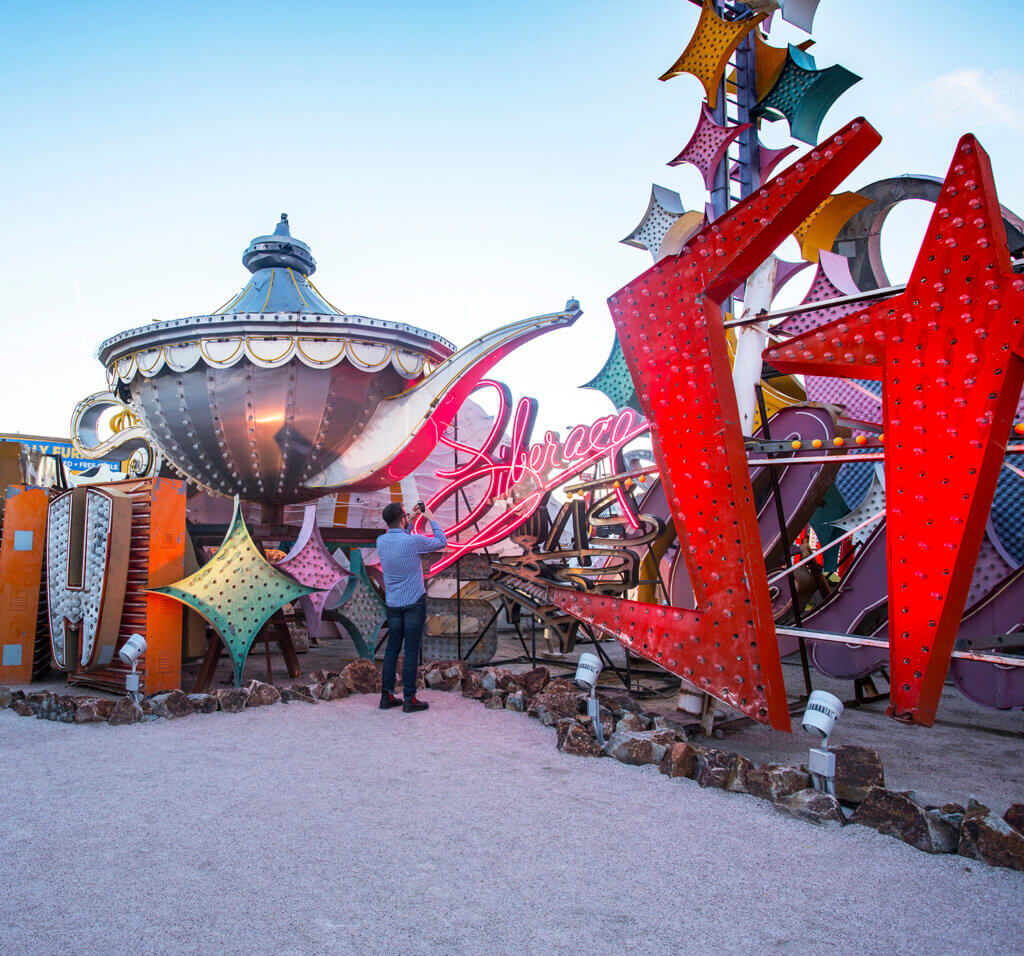 Things To Do In Las Vegas
You could probably end your entire trip happy without ever having left your hotel. But venture beyond the Las Vegas Strip and you'll discover exciting attractions, fascinating museums, and some of southern Nevada's most alluring natural splendor—and still be back in time for dinner.
Nothing brings this town's wild story to life like Las Vegas' museums. The city's glory days are on full display across the 20,000-square-foot Nevada State Museum–Las Vegas, with displays ranging from the "Showgirl Wall" to "the Atomic Age" to features on colorful characters like Howard Hughes and the Rat Pack. And then there's the Mob Museum, showcasing both sides of the notorious battle between organized crime and law enforcement, here in Las Vegas and beyond—complete with an on-site speakeasy and distillery. Find a different kind of illumination at the Neon Museum, home to more than 200 rescued historic neon signs, on an our-long tour any day—or better yet, night—of the week.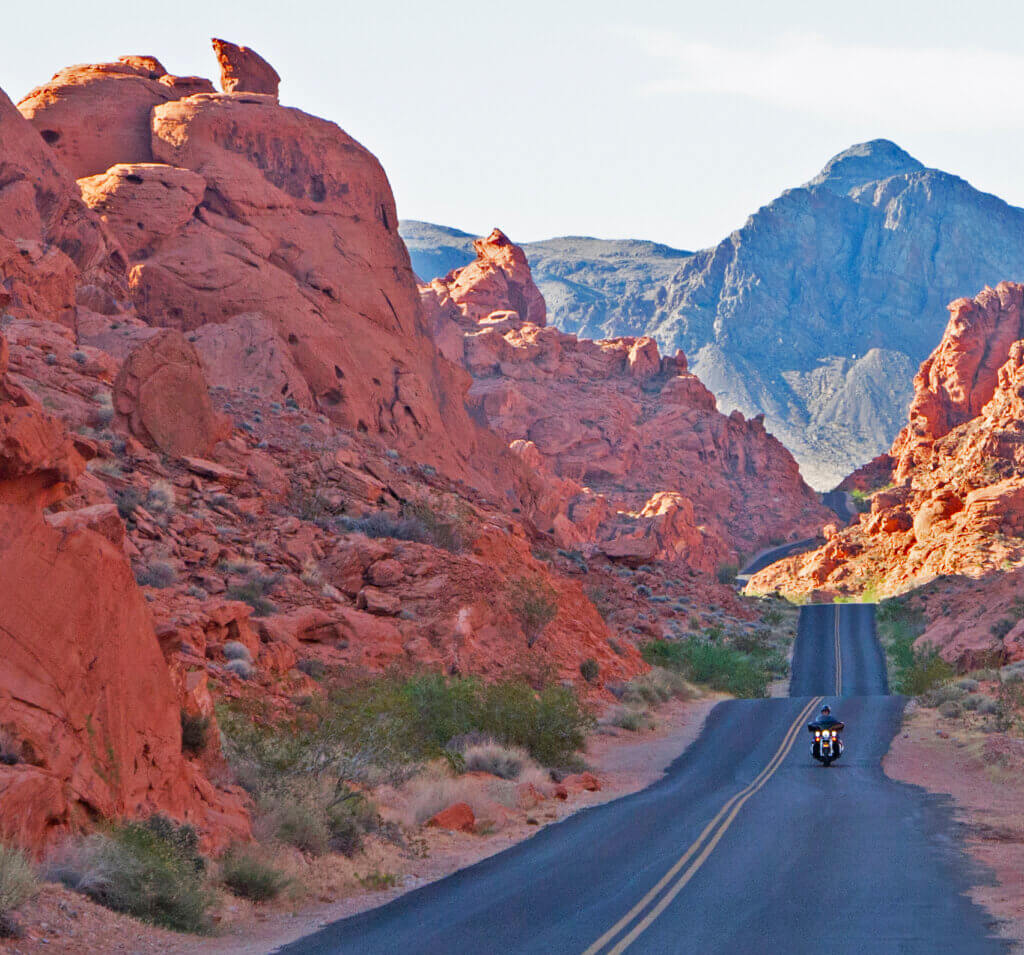 Drive about a half hour west towards those stunning reddish peaks you can see from your hotel's "mountain view" room and trade the urban bustle for some of our favorite Nevada scenic splendor. Incredible rock climbing, hiking, and world-class views beckon at Red Rock National Conservation Area, while more tranquility awaits next door at historic Spring Mountain Ranch State Park. Retreat to cooler temperatures among ancient bristlecone pine trees at Mt. Charleston, Nevada's fifth tallest peak. There's even skiing and other wintertime action at Lee Canyon—less than an hour from Downtown Las Vegas.
And if you really want to go from "Neon to Nature," check out our three-loop mini road trip to Valley of Fire State Park, Hoover Dam, and the Colorado River, plus some charming Mojave Desert towns along the way.
Las Vegas Events
Las Vegas shows are as well-known as the city itself, and they never disappoint. From headliner concerts and pop star residencies to Cirque du Soleil, magic, comedy, and beyond, no matter when you visit, there are shows in Las Vegas on hundreds of stages. Just choose a night and pick your pleasure.
As much as we all revere Frank Sinatra, Wayne Newton, and Celine Dion, today, live music in Las Vegas reverberates far beyond lounge legends and blockbuster productions. Touring bands rock the house at local clubs around town, while streets shut down and arenas fill for music festivals like the 400,000-reveler Electric Daisy Carnival at the Las Vegas Motor Speedway, chart-topper-filled iHeartRadio Music Fest at T-Mobile Arena, and the 10-block, 3-day Life Is Beautiful Music & Art Festival in Downtown Las Vegas.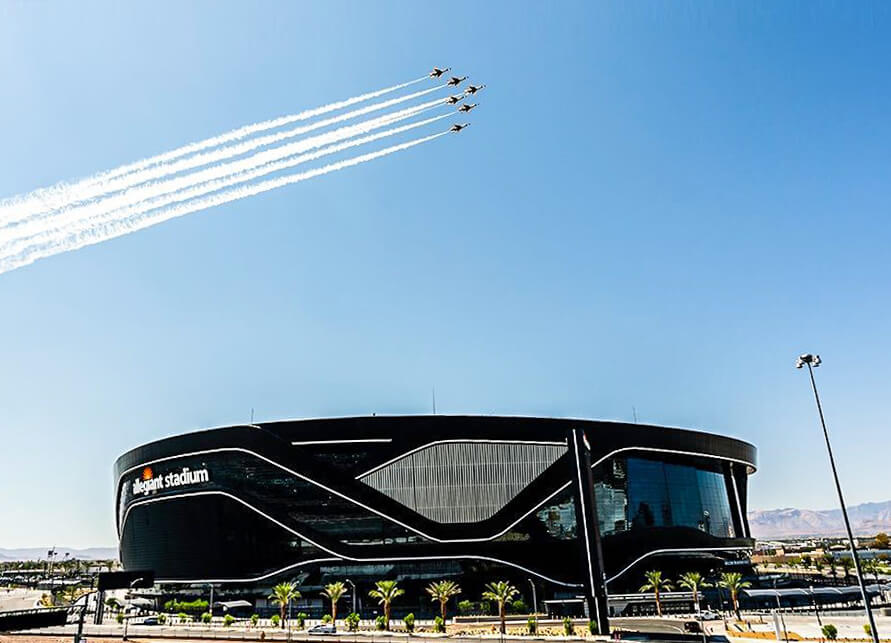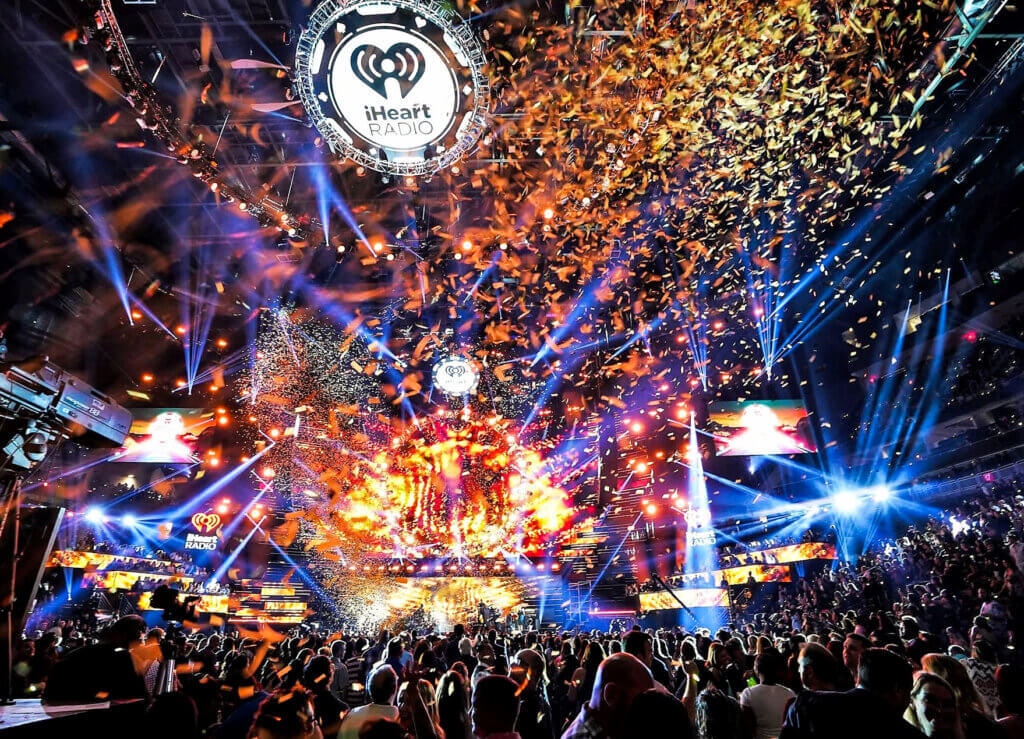 Recent years have also turned Las Vegas into a serious destination for sports fans. In 2020, the state-of-the-art Allegiant Stadium became home to the NFL's Las Vegas Raiders, while the NHL's Vegas Golden Knights skated to the Stanley Cup Final in their inaugural 2017-18 season. The Las Vegas Motor Speedway grabs racing's pole position hosting the world's top drivers from the NASCAR Cup Series, numerous NHRA events, and more. Meanwhile, the PRCA Wrangler National Finals Rodeo has been proving since 1985—with the world's richest and most prestigious pro rodeo—that Vegas cowboys ain't all neon.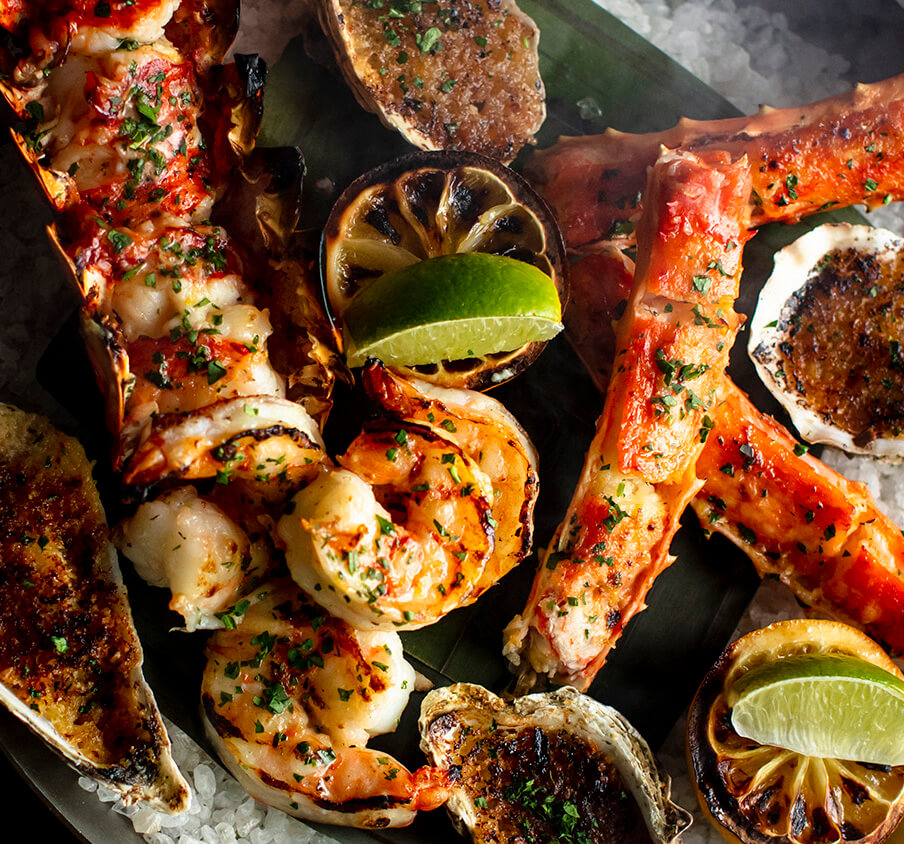 Las Vegas Food Scene
Las Vegas may still be known for the glory days of shrimp cocktails, killer happy hours, and all-you-can-eat buffets (they're all still around, and they're more decadent than ever), but Las Vegas' cuisine scene has long become one of the hautest and most diverse in the entire nation.
From trendy cafés and celebrity-chef restaurants to classic casino steakhouses and mom-and-pop joints imported from every corner of Earth, Las Vegas restaurants are a hungry traveler's dream. Burger and taco bistros abound and dessert bars delight while late-night specials keep the party going (or help wind it down). The point is, whether you're after comfort-food classics, upscale eats, or something totally new to your palate, pack your appetite.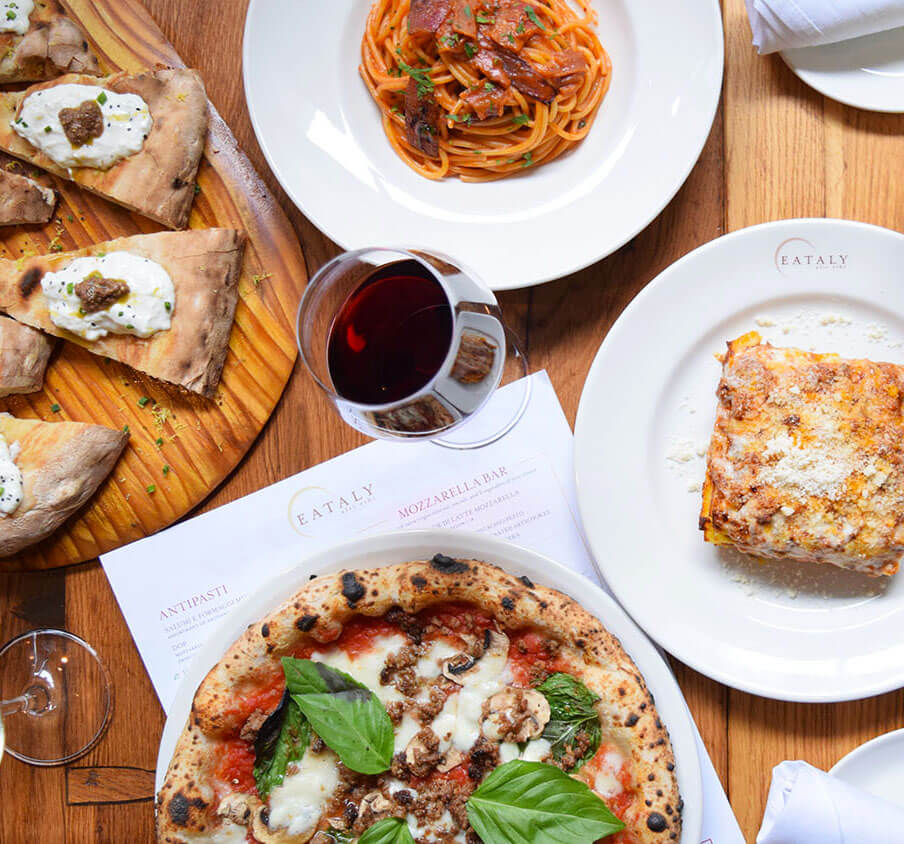 Can't decide your first course? No need. Leave that to the experts on a private food tour. Both Taste Buzz Food Tours and Lip Smacking Foodie Tours guide you, dish by dish, skipping lines at big-name restaurants, hole-in-the-wall hotspots, on the Strip and around Downtown, flavoring the experience with Las Vegas sightseeing, history, and insider info. Or go self-guided with Finger Licking Foodie Tours and simply follow your taste buds.
Staying in Las Vegas
There's no question: nobody does extravagance, entertainment, and hospitality like Las Vegas hotels. Whether you check into classic hotel casinos in Downtown Las Vegas or one of the massive, themed Las Vegas resort properties along the Las Vegas Strip, choosing where to stay in Vegas is part of the fun—and there's no wrong answer.
Staying on the Strip doesn't just mean luxury rooms, pamper-ific spas, and 24-hour entertainment, but also endless exploration throughout the labyrinthine 4.5-mile-long network of lavish, sprawling mega resorts. The dazzlingly powerful Bellagio Fountains welcome you to Bellagio—still one of the centerpieces of the Las Vegas Strip—redefining luxury along with nearby stunners like modern-artsy The Cosmopolitan, opulent ARIA, and chic gaming-free Vdara. Or escape into complete place-themed mini-worlds at Paris Las Vegas, The Venetian, and New York–New York.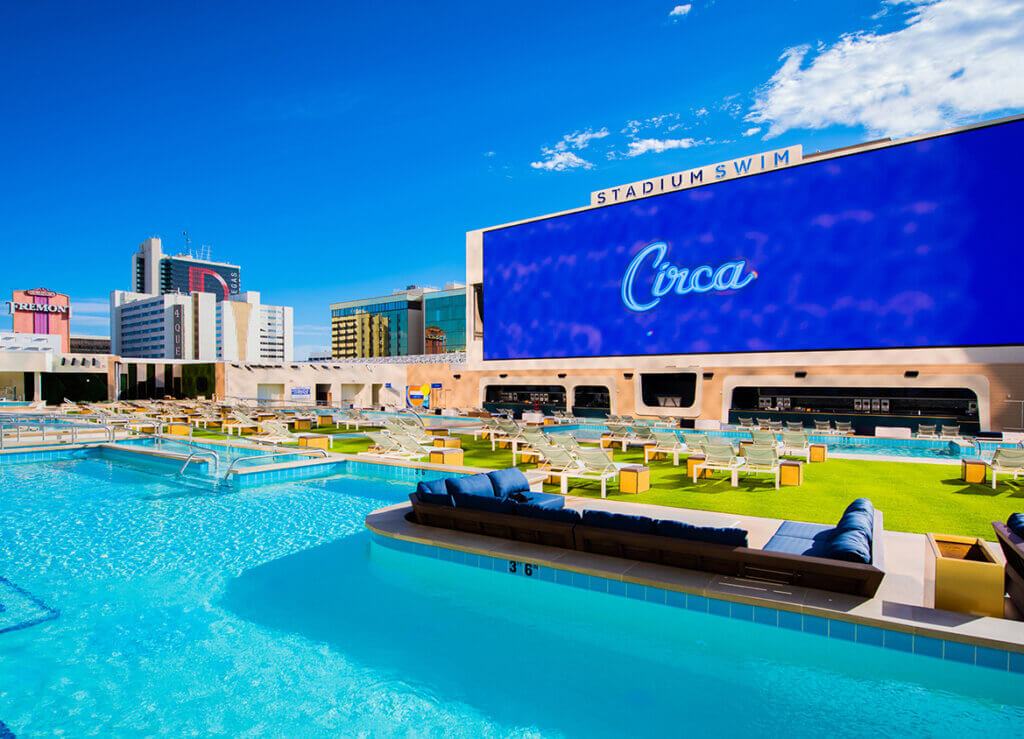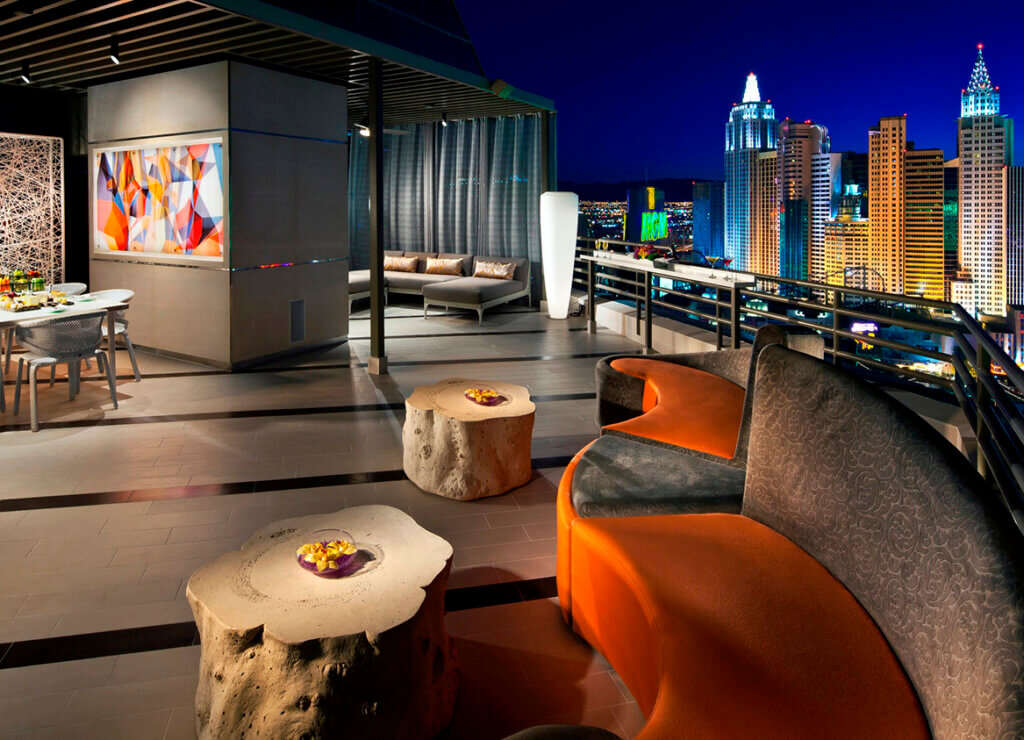 Staying in Downtown Las Vegas offers up a whole different kind of fun. Get a taste of vintage Vegas at iconic casino hotels like the Golden Nugget, Four Queens, and El Cortez, or enjoy new renovations with a classic flair at The D and Downtown Grand. Go big at the brand new Circa, the first adults-only resort in Las Vegas. Or scale down the casino vibes for hip, lower key, restored Las Vegas boutique hotels like Oasis at Gold Spike and the Downtowner. No matter what, you'll be steps from all the action Downtown Las Vegas has to offer.
#TravelNevada
If you want what happens in Vegas to NOT stay in Vegas, tag your exploits with #TravelNevada and you might just see them celebrated here!