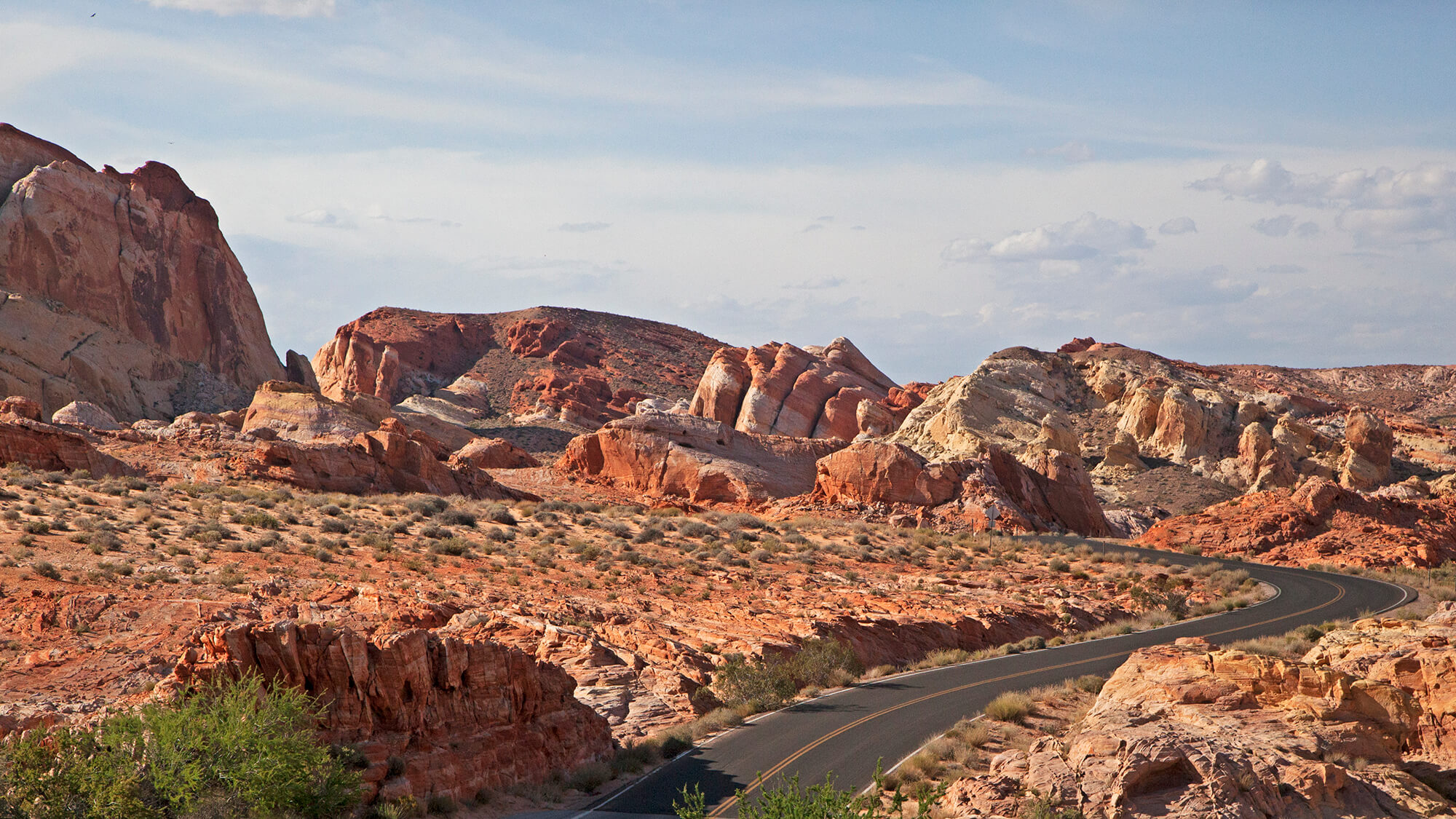 Valley of Fire State Park
Valley of Fire, in Nevada, is a state park known for its stunning red sandstone formations, which illuminate the valley, especially at sunset, making it look as though it's on fire. Entwined with the valley's sandstone rock are remnants of prehistoric locals and unparalleled vistas. Of all the things to do in Nevada, this is one Silver State experience you can't miss. Visitors to the southern end of the state will find Valley of Fire State Park about 55 miles northeast of Las Vegas and just six miles from Lake Mead. Once in the park, visitors will have no trouble navigating because there is only one main road, which runs through the Valley of Fire Road. The road is also called the Valley of Fire Scenic Byway and is just under 11 miles and connects both the east and west entrances of Valley of Fire state park.
Valley of Fire Weather
Winter temperatures range from freezing to 75 degrees. Summer highs often exceed 100 degrees Fahrenheit and summer temperatures may vary from hot during the day to cool at night. Annual rainfall averages four inches.
Hiking in Valley of Fire State Park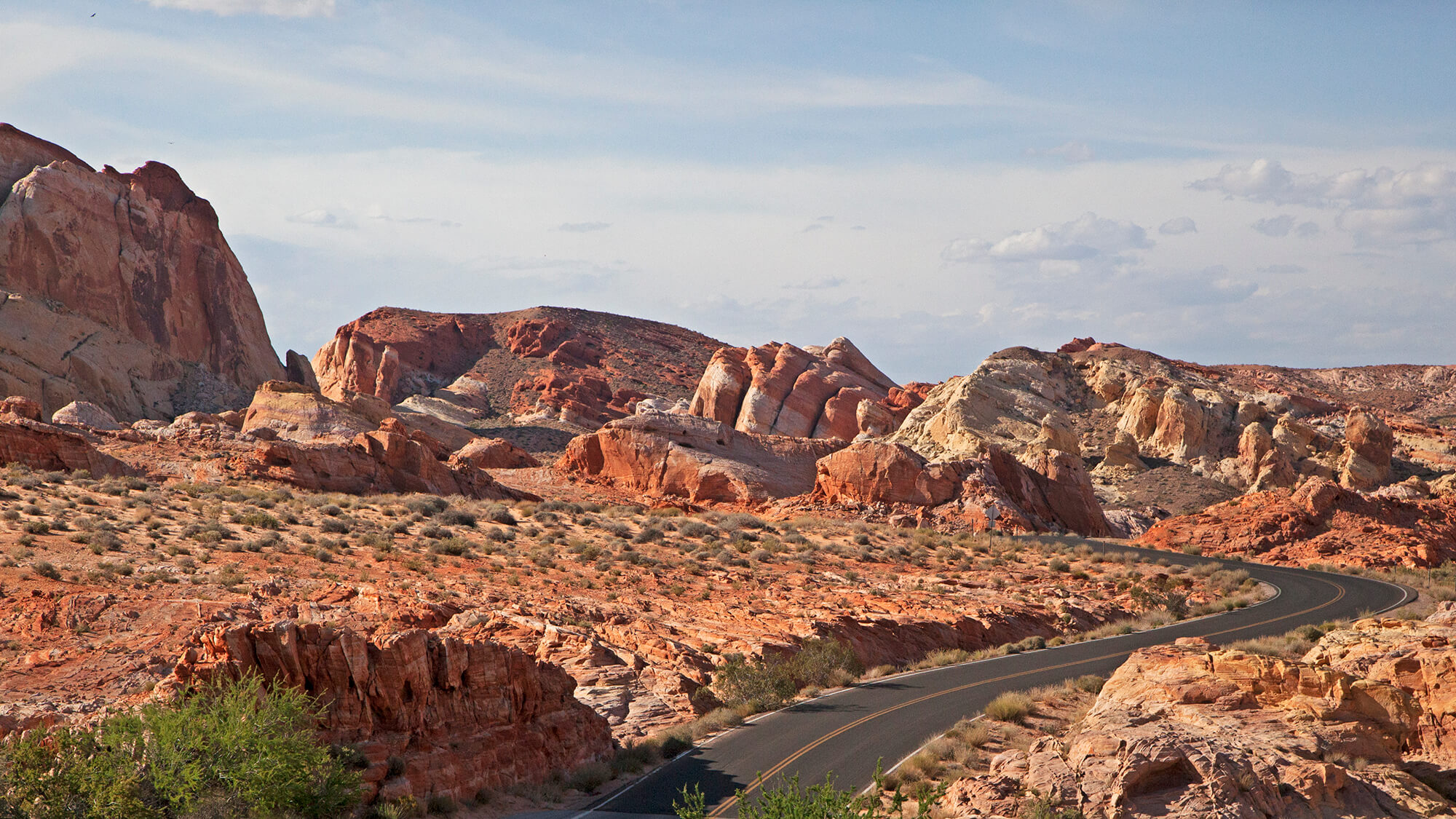 Valley of Fire Hiking Elevation Range: 1,500′ to 3,000′
Located in the Mojave Desert, Valley of Fire State Park has 46,000 acres of red Aztec sandstone which is blended with gray and tan colored limestone. The stunning landscape glows red for miles into the horizon and is particularly beautiful at sunset. The sandstone was formed by shifting sand dunes 150 million years ago. Below are hikes that are easily accessible to visitors who want to explore Valley of Fire from Las Vegas as a day trip, or for those who are camping in the park.
White Domes Hike
A wander through the park's many fascinating trails will take visitors past incredible formations like the White Domes, which are white sandstone formations known for their brilliantly contrasting color to the surrounding red sandstone. Visitors can hike the White Domes Trail, which is a loop that shows off the park's stunning scenery, including desert vistas and reveals the colors of the rock, a slot canyon, caves and even a historic movie site where the 1966 film The Professionals was shot.
Distance: Seven miles round trip
Difficulty: Beginner
Hiking to See the Valley of Fire's Petroglyphs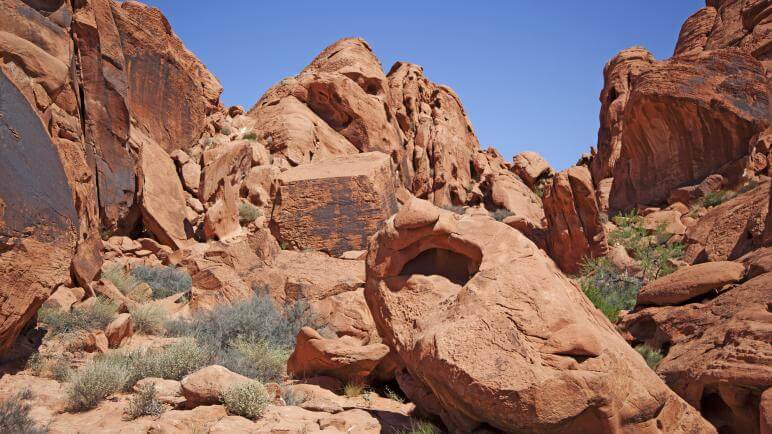 Atlatl Rock Hike
Atlatl Rock is another ultra-accessible and wondrous site in Valley of Fire that features amazing examples of prehistoric petroglyphs. Atlatl is a device that is used to launch a spear, and ancient Indians carved symbols of the atlatl in the petroglyphs that are located at Atlatl Rock.
Distance: 0.1 miles round trip
Difficulty: Beginner
Mouse's Tank Hike
If you're interested in seeing more Petroglyphs in Valley of Fire, don't miss a hike to Mouse's Tank, which is a natural rock basin in a canyon where rainfall water collects. You can hike from the trailhead to Mouse's Tank and back and see prehistoric petroglyphs along the trail.
This interpretive trail leads to petroglyphs and several natural water tanks amid the sandstone formations. The area is named for Mouse, a Paiute Indian, who in 1897 was suspected of a number of crimes and retreated here to avoid capture.
Distance: 0.7 miles round trip
Difficulty: Beginner
Download the complete list and map of Valley of Fire trails (link to attached PDF which will be uploaded to TravelNevada.com)
Finding Flora and Fauna in Valley of Fire, Nevada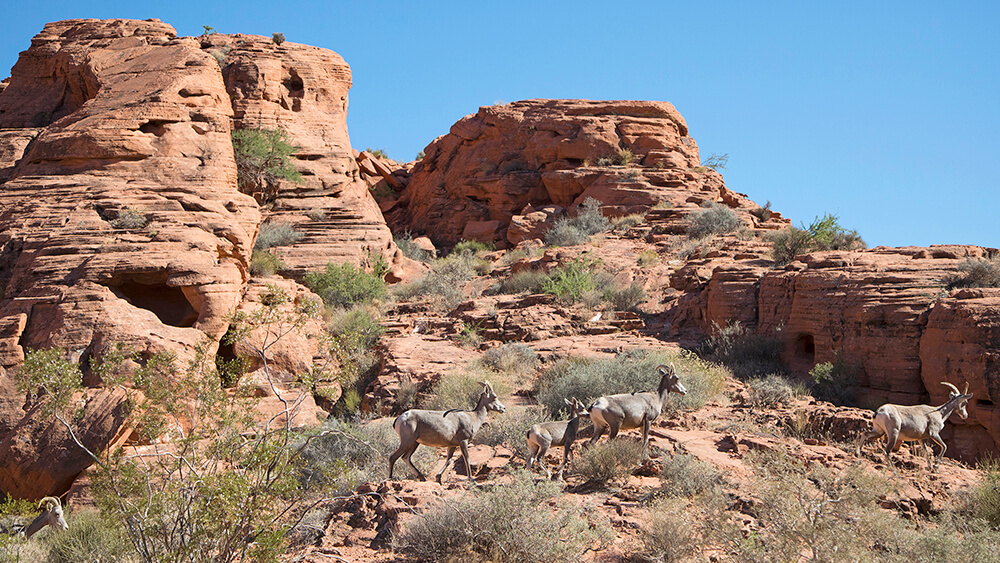 As you hike along the trails, pay close attention to the Valley of Fire's plants and flowers. Cacti like beaver tail and cholla are plentiful and adorn the desert floor along with creosote bush, burro bush, and brittlebush. Spring is one of the most beautiful times of year to visit because desert marigold, indigo bush, and desert mallow bloom cast their beauty into the Valley of Fire and permeate the air with the subtle smell of desert flowers.
Valley of Fire Wildlife
Because of the area's warm temperatures in summer and its rock and desert topography, most of the animals are nocturnal. Snakes, lizards, coyote, bobcat, fox, jackrabbits, skunks, and antelope ground squirrels all reside in the Valley of Fire. It's rare to see a desert tortoise, as they burrow underground for protection from the sun and cold. If visitors are lucky, they will see the Nevada state animal, the Desert Bighorn Sheep.
Camping in Valley of Fire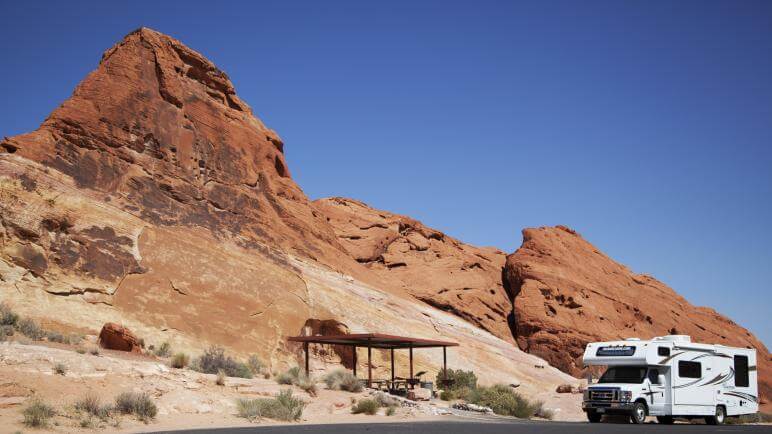 Valley of Fire State Park is especially stunning in the early morning and at golden hour. To experience these magic moments, reserve a campsite. Any non-campers in the park before sunrise or after dark are considered trespassers and do get ticketed. Valley of Fire is also Nevada's most popular park, so be sure to plan your overnight visit long in advance.
Those who plan ahead can choose to camp in one of several campground selections for a combined total of 73 campsites. RV camping is also available. There are also three group camping areas in Valley of Fire State Park that will accommodate up to 45 people. Whether you're coming from across the country or across the world, or just driving up to Valley of Fire from Las Vegas for the day, the park is accessible to everyone.
Dining al fresco is an excellent addition to a fun, day trip adventure for those visiting Valley of Fire from Las Angeles. Picnickers will do well at the park as well. Shady picnic spots with nearby restrooms can be found at Atlatl Rock, Seven Sisters, White Dome and the Cabins, which are historic stone structures built with native sandstone in the 1930s by the Civilian Conservation Corps.
Valley of Fire History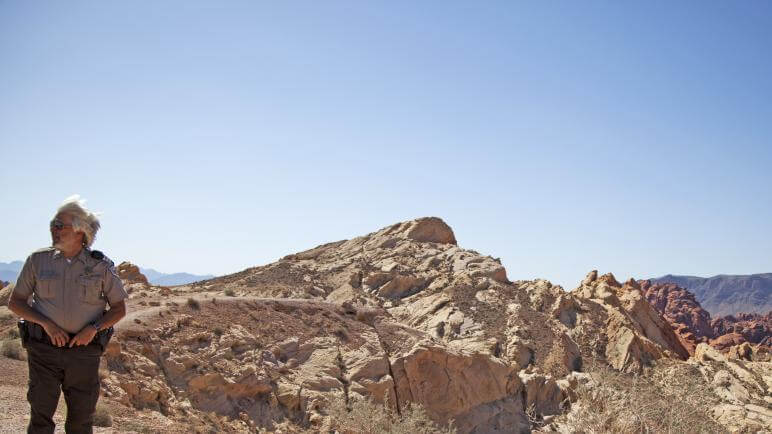 Petroglyphs were carved into the Valley of Fire rocks by the Basketmaker culture approximately 2,500 years ago, and the Early Pueblo culture followed suit. Years later, in 1865, Paiutes lived in the area and Mormons settled in St. Thomas, which is at the south end of nearby Moapa Valley and they began farming, ranching, and mining in the region.
In 1931, a transfer of 8,760 acres of federal land to the state of Nevada began the start of the creation of Valley of Fire State Park. The Civilian Conservation Corps worked on the park from 1933 to the 1940s, and CCC workers built campgrounds, stone visitor cabins, trails, and roads. The park opened in 1934, was officially designated Valley of Fire State Park in 1935, and became Nevada's first state park.
How the Valley of Fire Got Its Name
Before Valley of Fire was a state park, in 1912, a road was built through the valley as part of the Arrowhead Trail, to connect Salt Lake City and Los Angeles. In the 1920s, the "Valley of Fire" was named by a AAA official who was traveling the road at sunset and reportedly explained that the entire region looked like it was on fire.
Learning More Once you Have Arrived in Valley of Fire State Park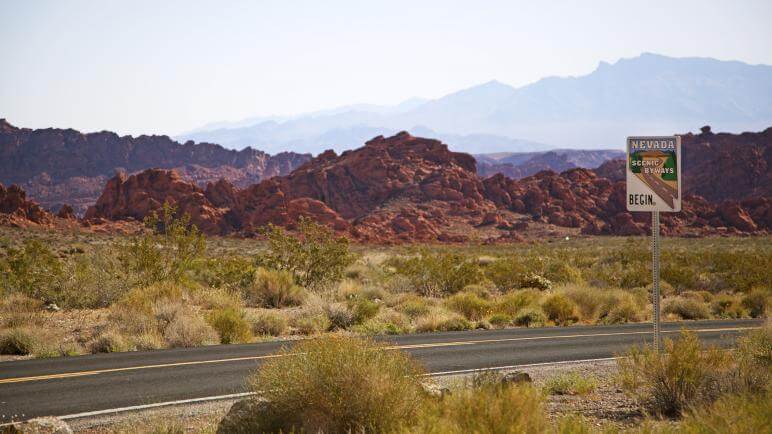 Those hoping to discover more about the valley's history will find a great visitor center that features comprehensive interpretive displays and exhibits with information on local ecology, geology and prehistory. Learn more about a trip to the Valley of Fire from a visitor's perspective.
Getting to Valley of Fire in Nevada
The park is 55 miles northeast of Las Vegas via I-15 and State Route 169.
Valley of Fire Park Rates and Admission
Day use entrance rate: $10.00 per vehicle
Camping rate: $20.00 per night + $10.00 for sites with utility hook ups
For more hikes, visit the Valley of Fire Trail Map.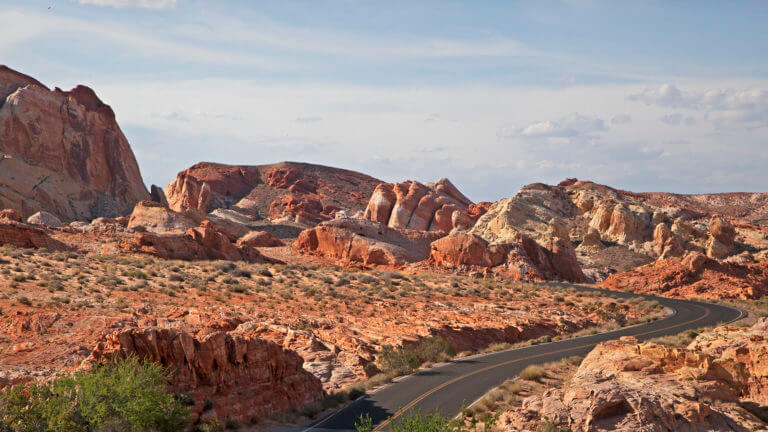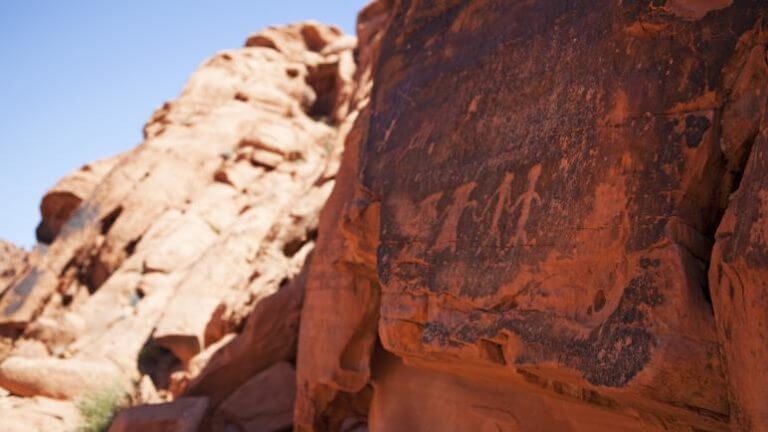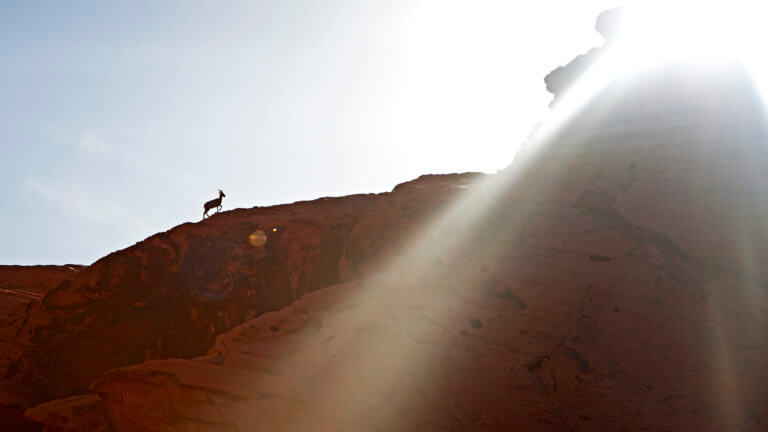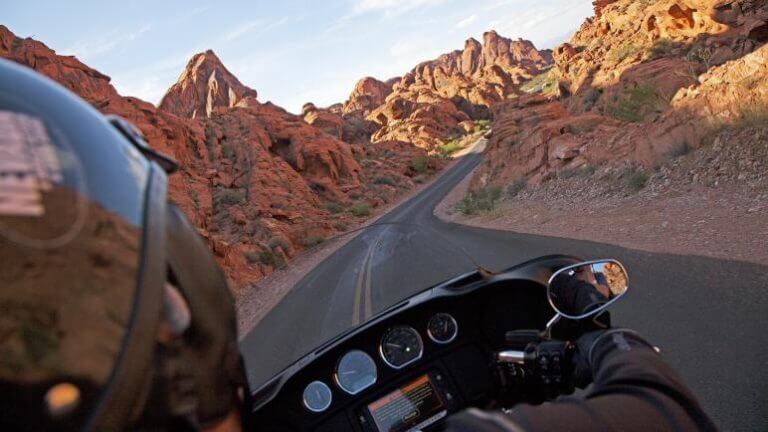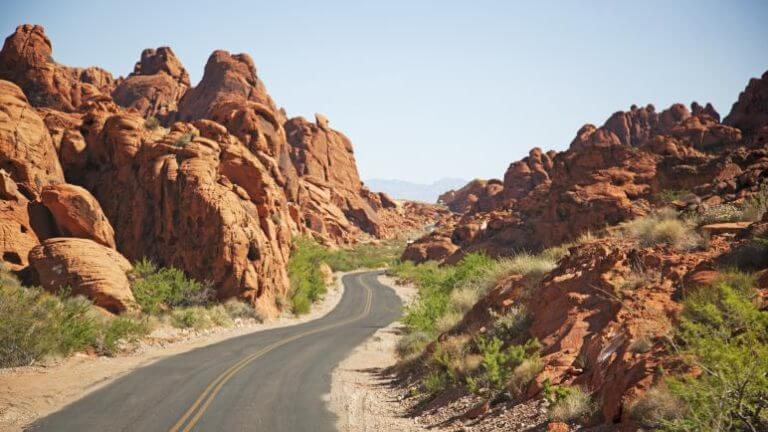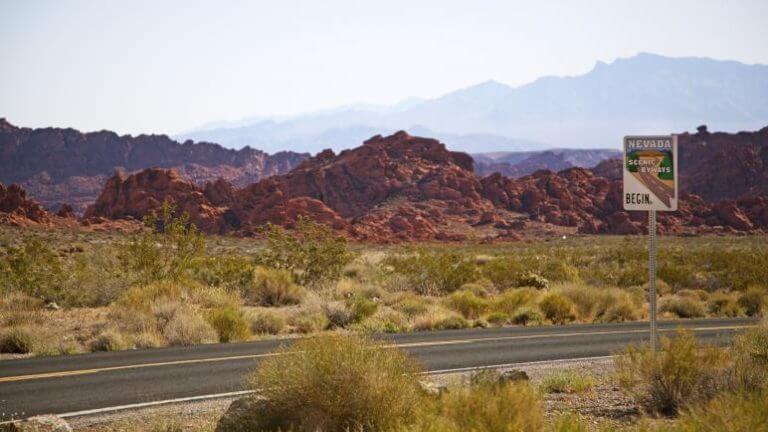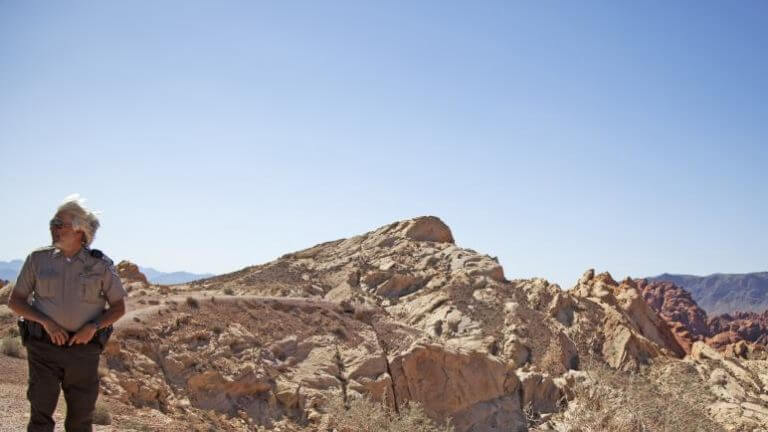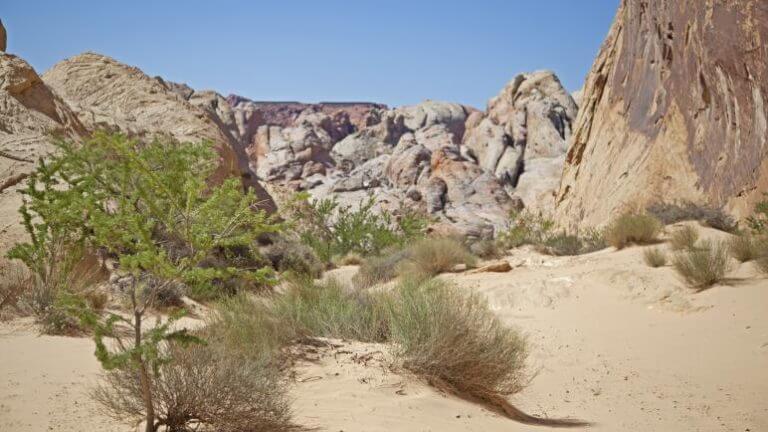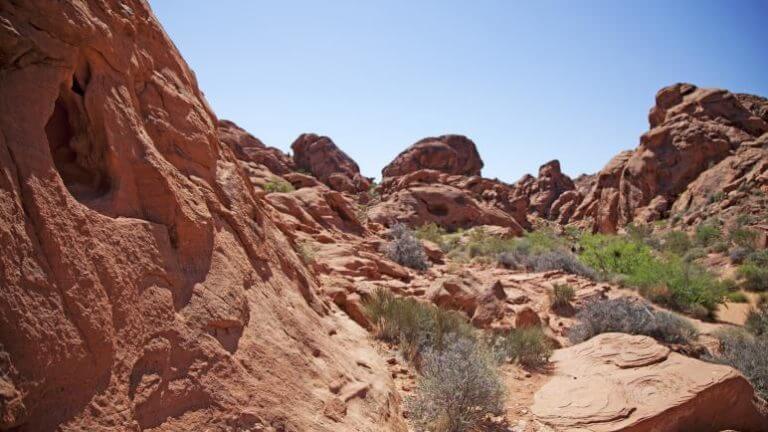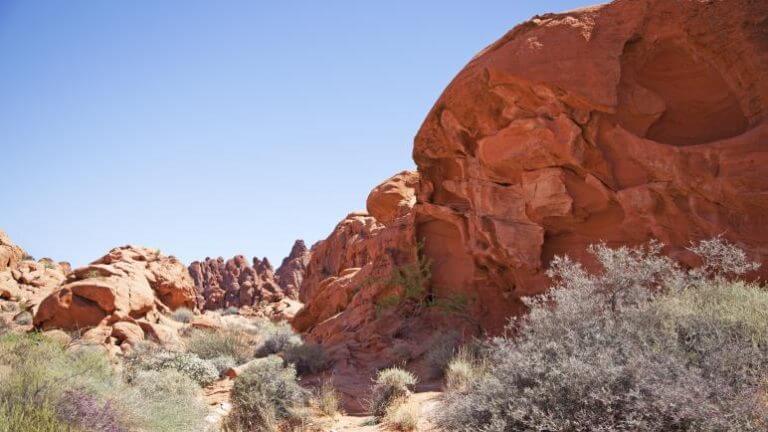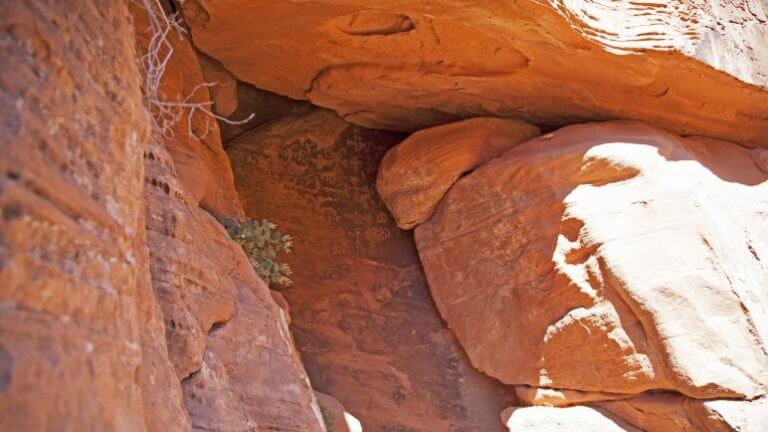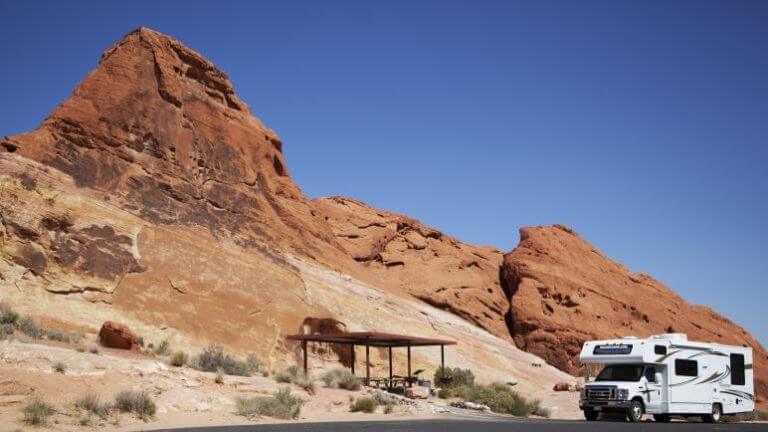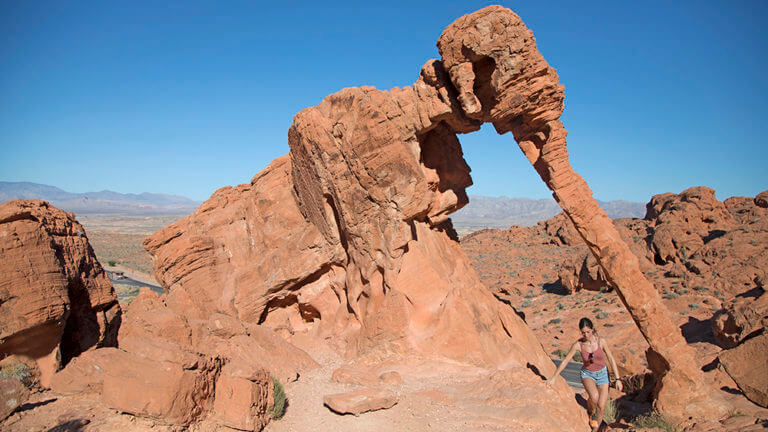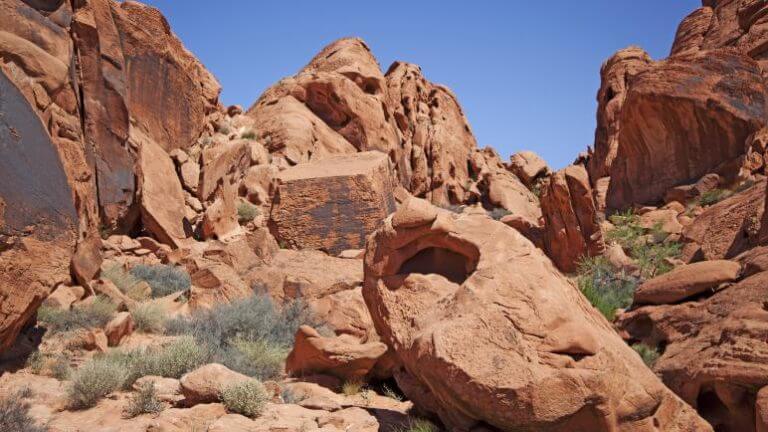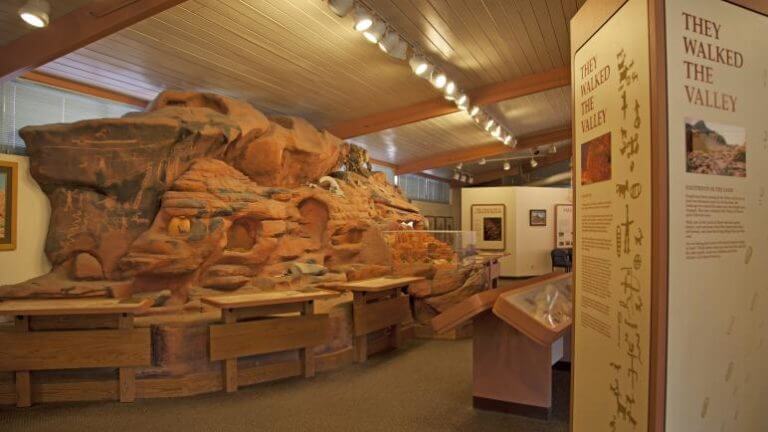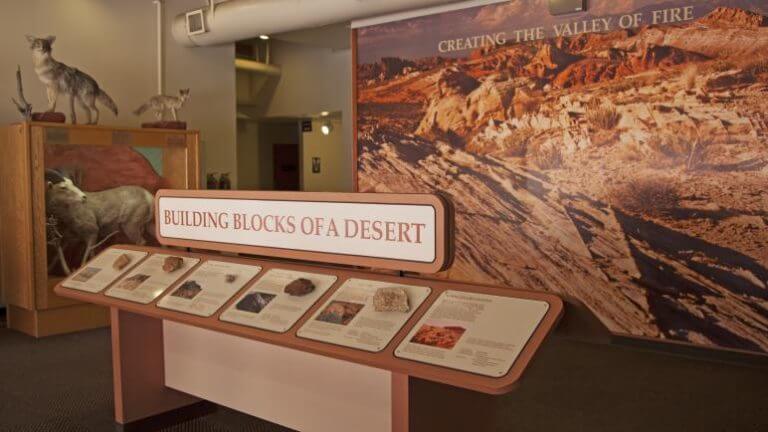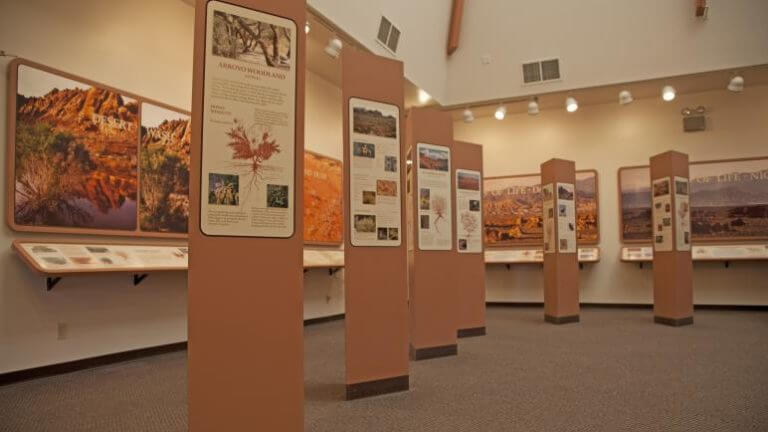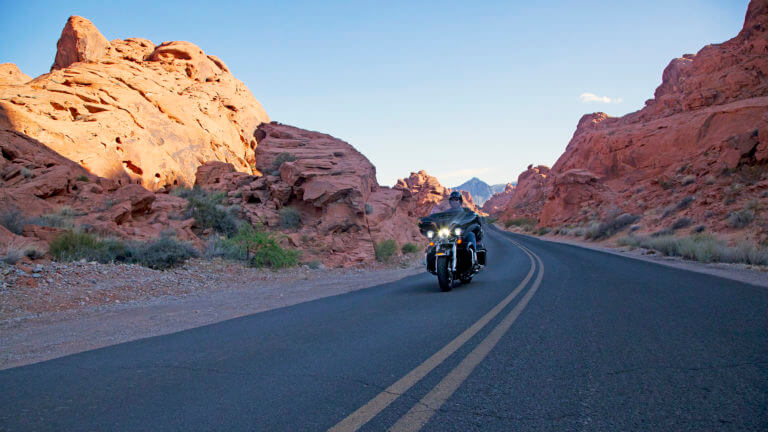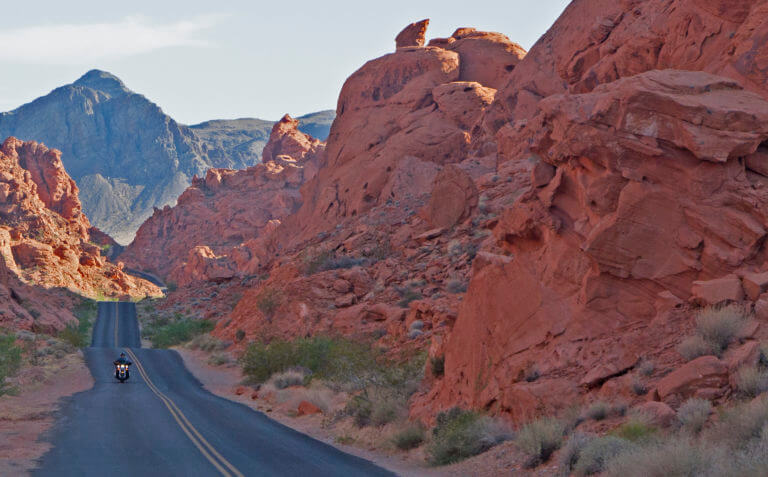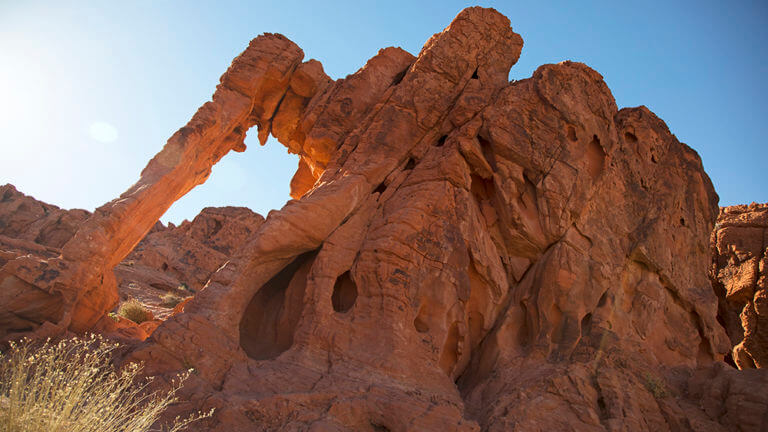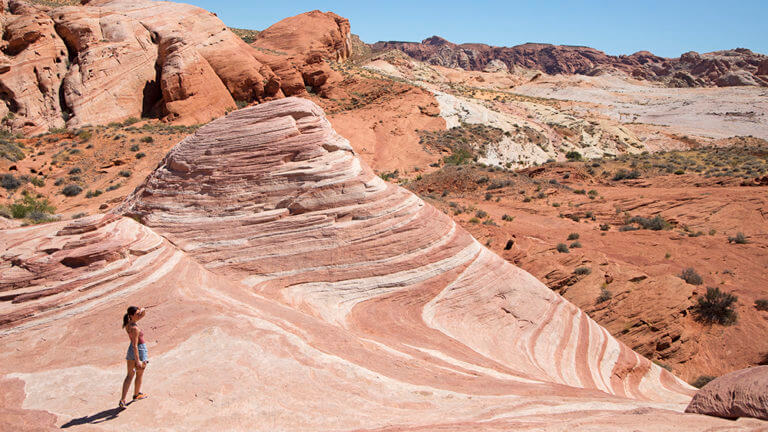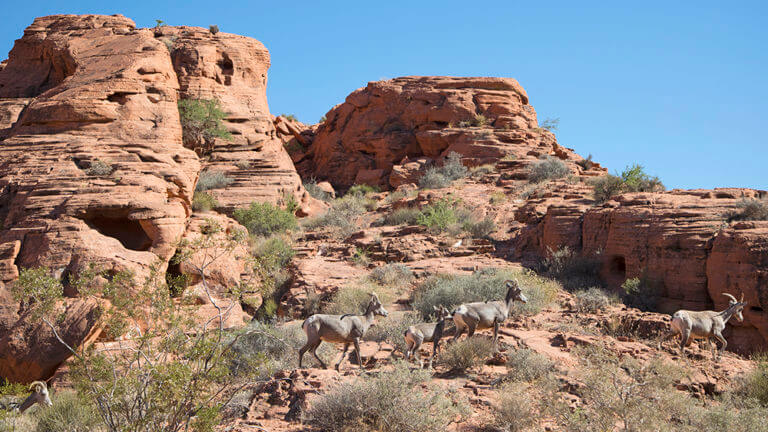 This Location: