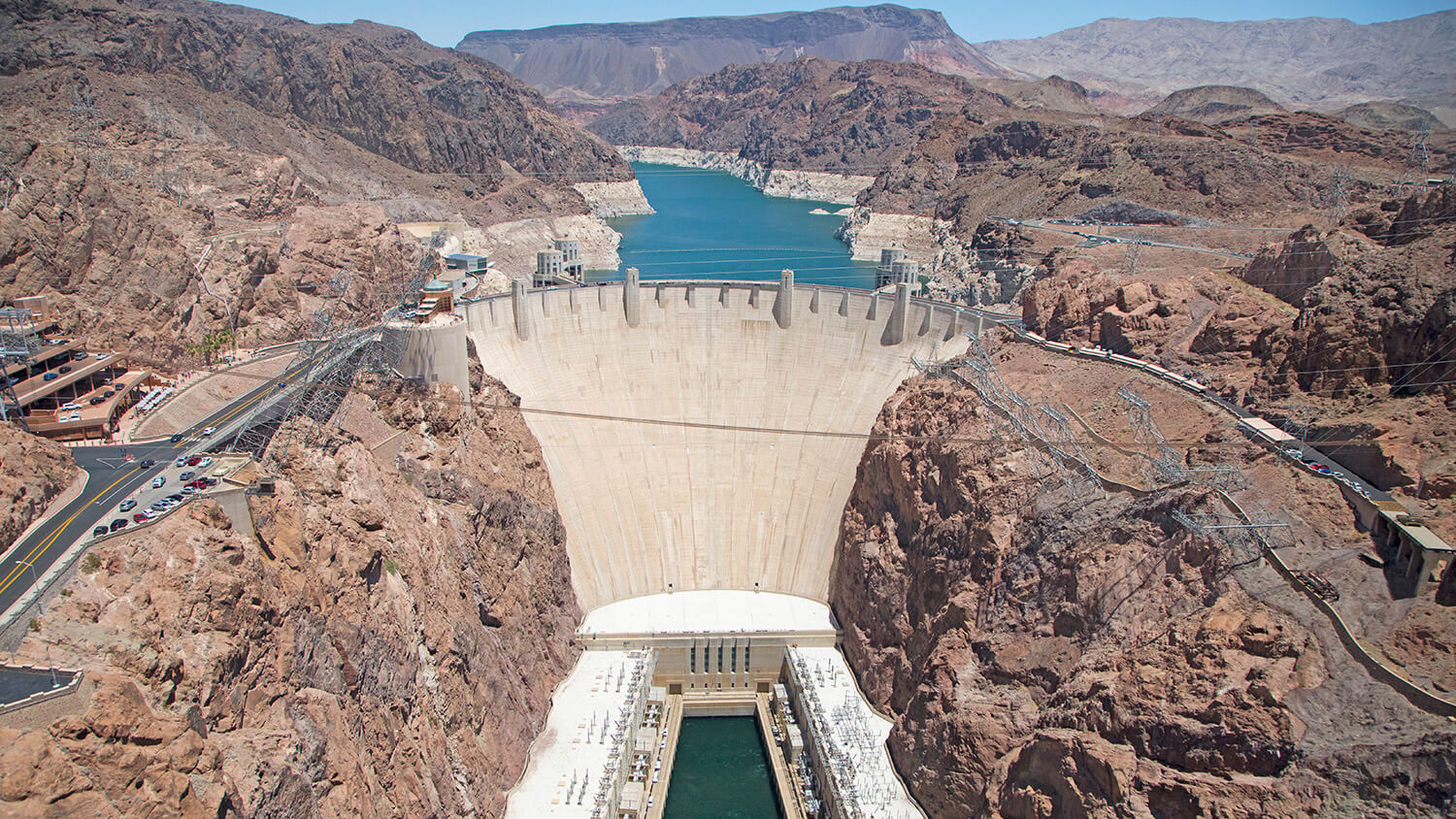 Where is Hoover Dam?
At the turn of the 20th Century, engineers from the Bureau of Reclamation suspected that southern Nevada's Black Canyon and the nearby Boulder Canyon had serious potential to support a dam that could produce hydroelectric power and water for irrigation, and the Colorado River was the ideal water source. Hoover Dam lies at the intersection of the southeast corner of Nevada and the northwest corner of Arizona and impounds Lake Mead, which is the largest reservoir by volume in the United States when it is full. The dam can be reached via Highway 93 South from Las Vegas by heading into Boulder City. This location was the perfect site for such a grand project, and in 1928, the dam proposal became a reality. By 1936, Hoover Dam was completed in its entirety at an impressive two years ahead of schedule.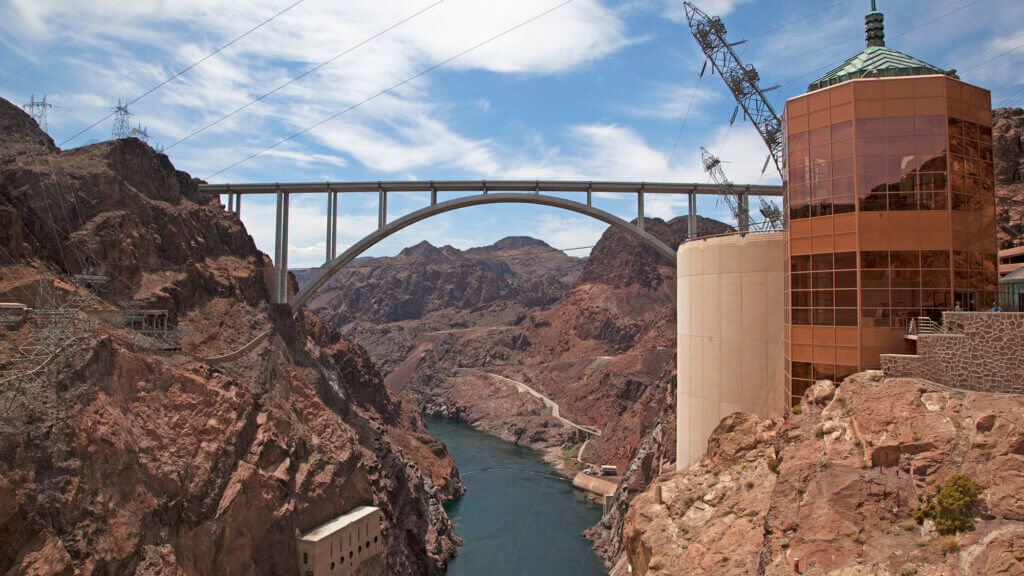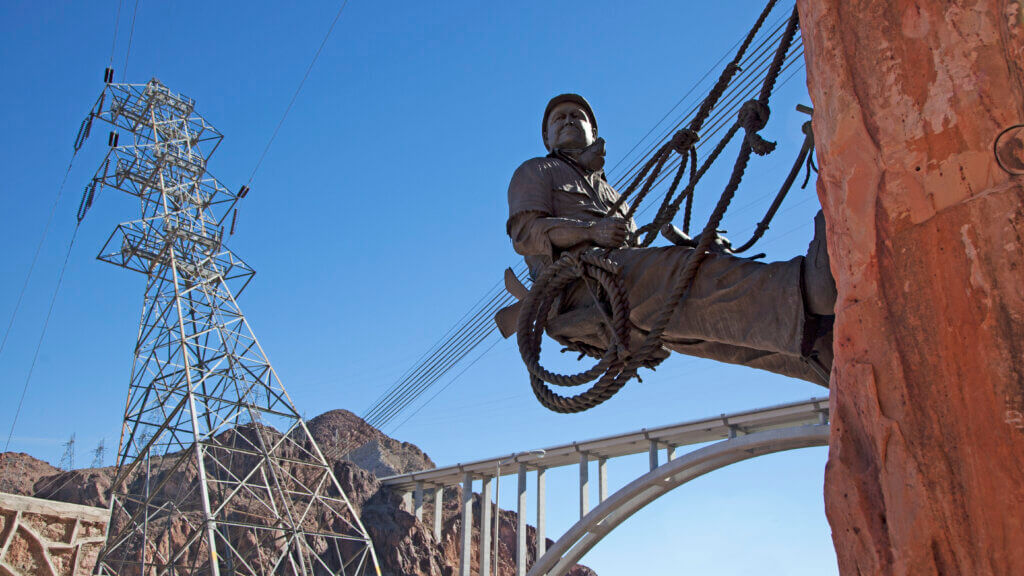 Hoover Dam History
While that description makes it sound like construction of Hoover Dam was an easy accomplishment, Hoover Dam is one of the finest examples of American engineering and is included on many lists of modern marvels.
To start, Congress needed to approve the Boulder Canyon design project and its bidders, which included six companies. The city of Las Vegas lobbied to be the headquarters for Hoover Dam's construction and even went to extreme measures by closing many local speakeasies. Instead, the Secretary of the Interior announced that a model city would be constructed in the desert near the proposed dam site.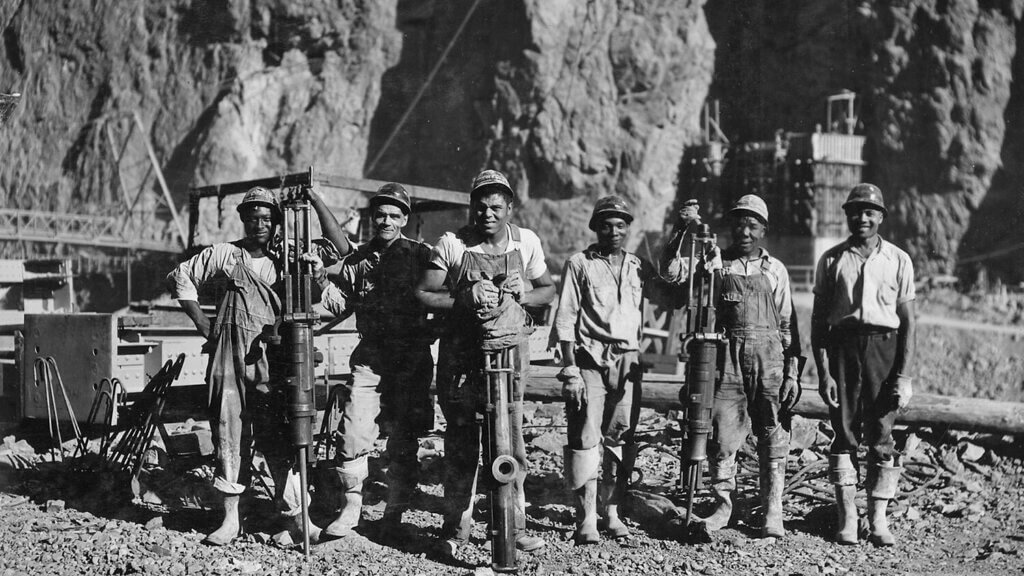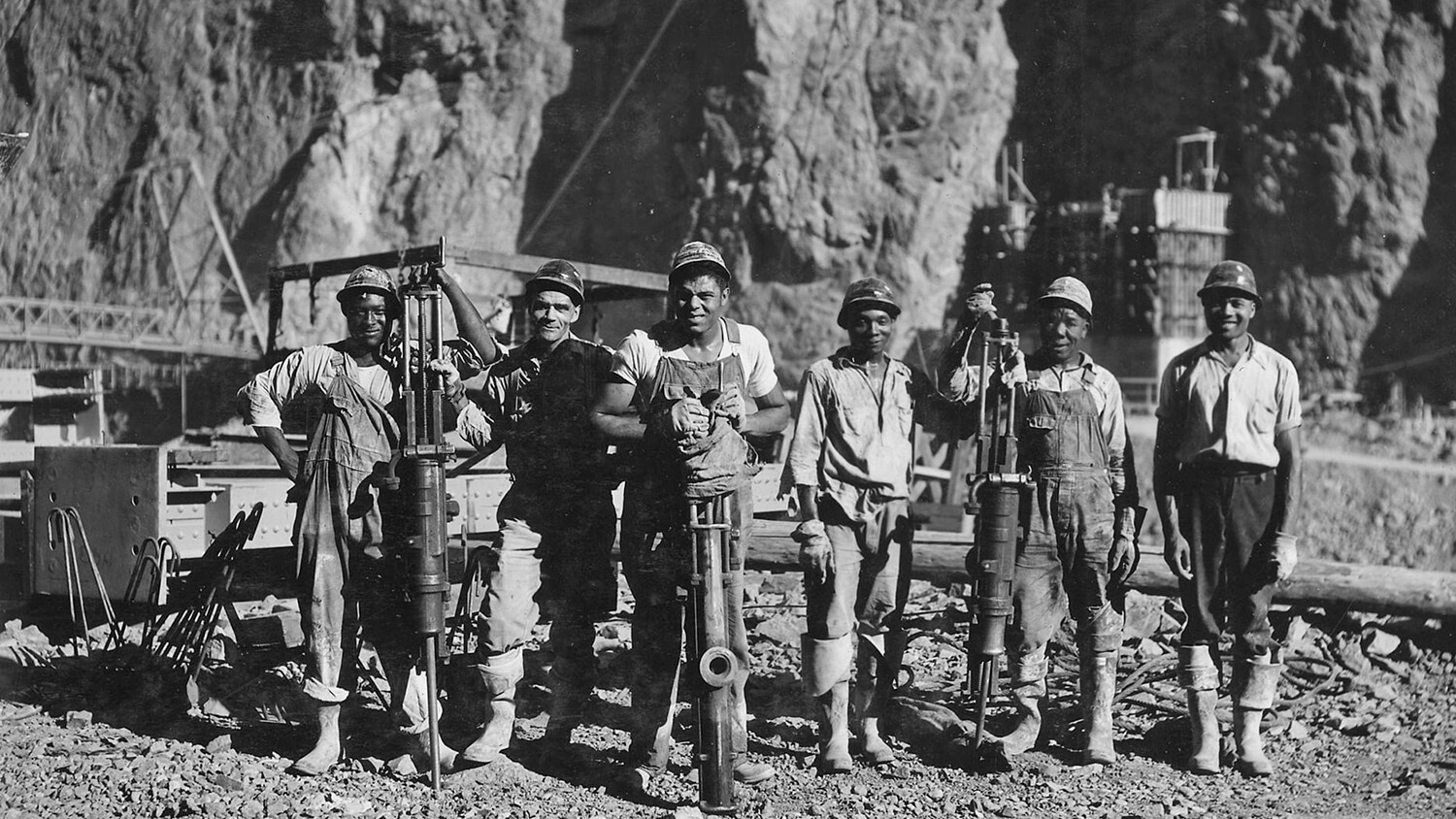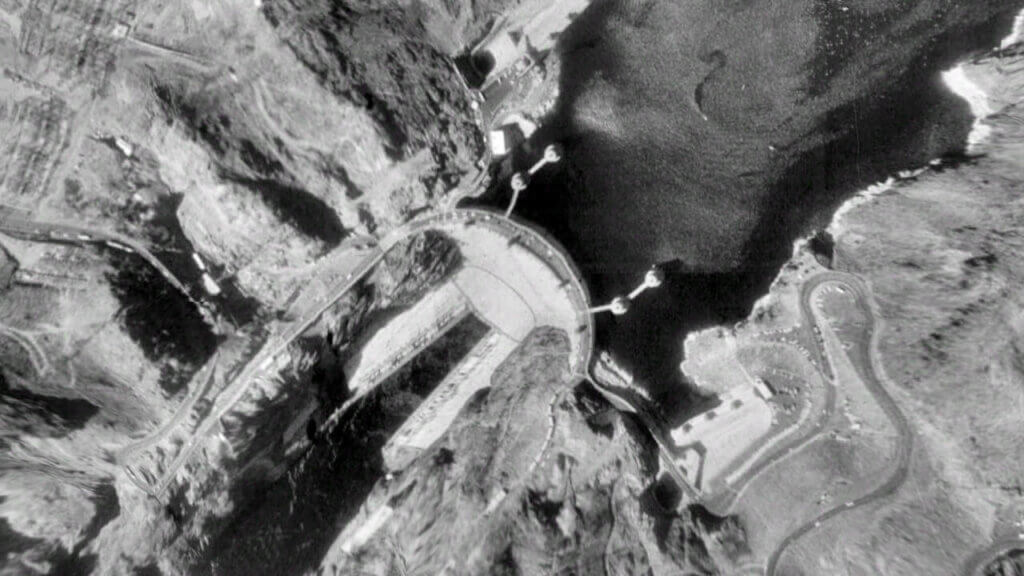 Before long, the project drew in thousands of ambitious able-bodied men from all over the United States, and the town of Boulder City was established (as a planned, non-gaming community) to house them. At the time, Las Vegas had a modest population of 5,000, but the city soon saw an influx of 10,000-20,000 workers — often known as high scalers for their daring feats of labor at such great heights — descend upon the area. It was the Great Depression and a job as a worker on Hoover Dam was a good one, but meant working in some of the most extreme work conditions imaginable with temperatures soaring well above 100 degrees on an average day.
The newly approved project now had an immense workforce with a new town to support it and construction began. The Colorado River was diverted for the construction of Hoover Dam and two cofferdams were built to protect the work site from the swiftly moving river. Surprisingly, after just two years, concrete work on Hoover Dam was finished ahead of schedule and the dam was dedicated. Impressively, workers used a total of 3,250,000 cubic yards of concrete to build the dam, and they used an additional 1,100,000 cubic yards to build the power plant and other nearby structures.
While the official name of this project was "The Boulder Dam," it was renamed "Hoover Dam" after President Hoover in 1947, who was referred to as "the great engineer whose vision and persistence has done so much to make the dam possible."
Hoover Dam's Innovative Design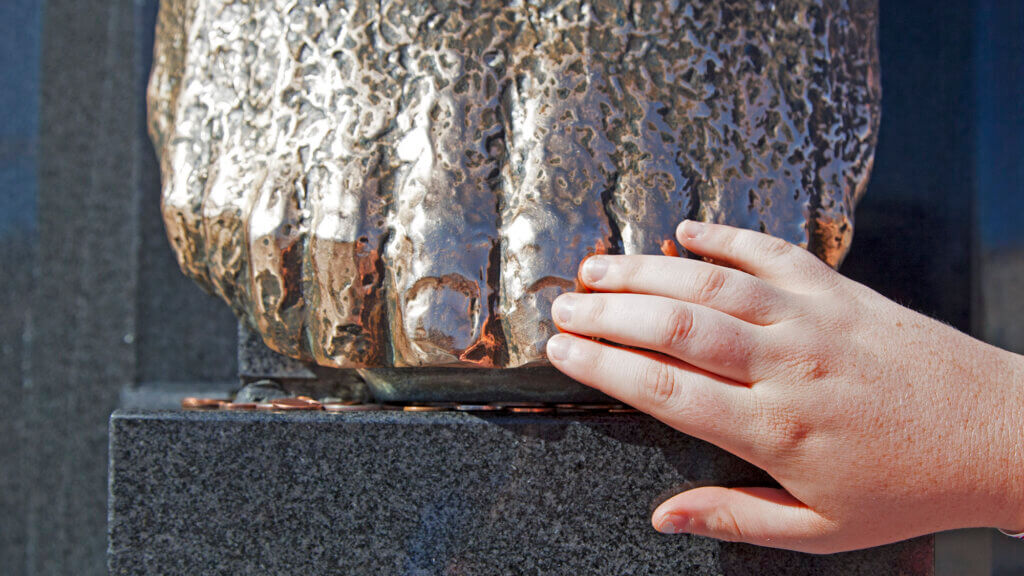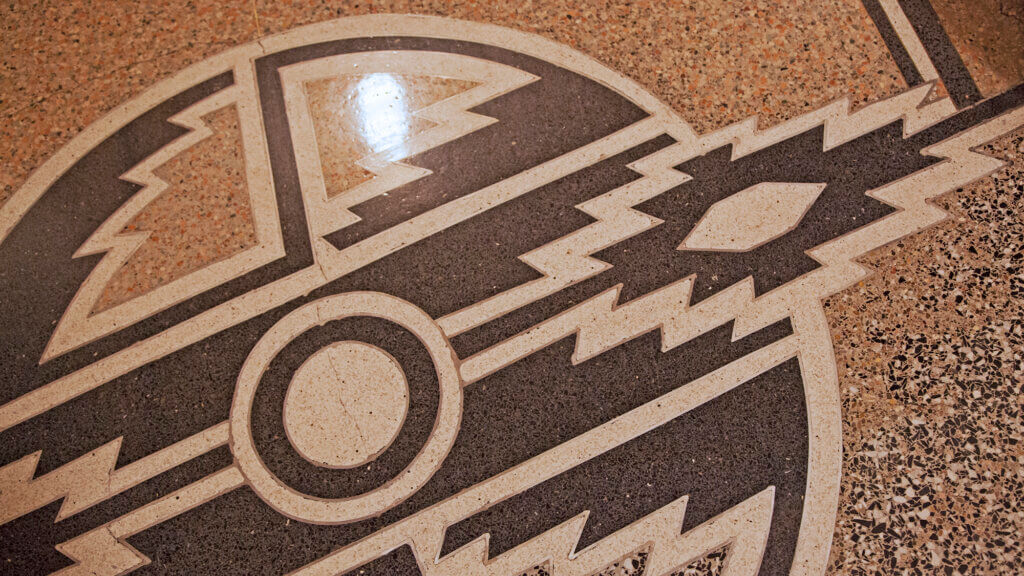 Engineers assumed that Hoover Dam would someday be open for public tours and they brought in a Los Angeles-based architect to redesign some of Hoover Dam's interior and exterior elements. Impressively, the architect single-handedly streamlined the design, which remains an Art Deco masterpiece to this day. He redesigned the dam face, clock faces, and even color-coded the pipes and machinery, and perhaps most importantly, he brought in a Denver artist to design the immaculate walls and terrazzo flooring on the interior of Hoover Dam.
Second to Hoover Dam's amazing hydroelectric power operation, the Art Deco facets and intake towers are fascinating, and they are a prime example of the era in which Hoover Dam was built, especially the "Winged Figures of the Republic," or bronze angel sculptures. If you're on your way to Vegas, follow in the "footsteps" of thousands of hopeful gamblers and rub the angel's toes for a little extra luck on the casino floor!"
Admiring the Bridge at Hoover Dam
While there are more than enough things to see and enjoy at Hoover Dam, visitors can also marvel at, and even walk across, the newly-completed Mike O'Callaghan-Pat Tillman Memorial Bridge. As the world's tallest concrete arch bridge, it is the first concrete-steel arch composite bridge in the United States and towers 880 feet over Hoover Dam. The 1,905-foot-long man made bridge connects both Nevada and Arizona roadways, so it's fitting that it's named the Mike O'Callaghan-Pat Tillman Memorial Bridge, as it honors a hero from each state. With 30,000 cubic yards of concrete and 16 million pounds of steel, the massive engineered wonder is the widest of its kind in the Western Hemisphere. Visitors who aren't afraid of heights can even walk across the bridge for some great photo opportunities of Hoover Dam and Black Canyon below.
Hoover Dam Tours
Hoover Dam Tours are a fun and interactive way to see and learn what Hoover Dam is all about. The Hoover Dam Tour is guided and allows visitors to explore lesser-known parts of the dam and lasts longer than the Powerplant Tour.
Visitors should note that a Hoover Dam Tour includes a one-hour guided tour of the powerplant and passageways within the dam itself, while the Powerplant Tour is a 30-minute guided tour of the powerplant only. Both tours include admission to the Visitor Center.
Travel Nevada Pro Tip
If you're short on time or budget, skip the Hoover Dam tour and walk across the Top of the Dam for free. Visitors will enjoy sweeping vistas of the bridge and surrounding geographic features, along with vertigo-inducing views looking straight down the dam.
Hours:
Hoover Dam is open to visitors from 9:00 A.M. to 5:00 P.M. seven days a week. The first tour of the day begins at 9:30 A.M., with tours running every half-hour until the final tour at 3:30 P.M. Powerplant tours begin at 9:25 A.M. with the final tour at 3:55 P.M. The parking garage is open from 8:00 A.M. to 5:15 P.M. Hoover Dam Visitor Center is open every day of the year except for Thanksgiving and Christmas.
Admission:
Hoover Dam tours cost $30 for adults, seniors, juniors and military members. No children under 8 are permitted on the one-hour self-guided tours. Note: the tour is not accessible to visitors on crutches or in wheelchairs. It is also not recommended for those with claustrophobia or patients with defibrillators or pacemakers. Tickets must be purchased at the Visitors Center and are limited to 20 people per tour. Hoover Dam Powerplant Tours cost $15 for adults, $12 for seniors and those ages 4 to 16. Military members pay $12 for admission, or free if in uniform. Children under 4 are also admitted for free. Parking costs $10.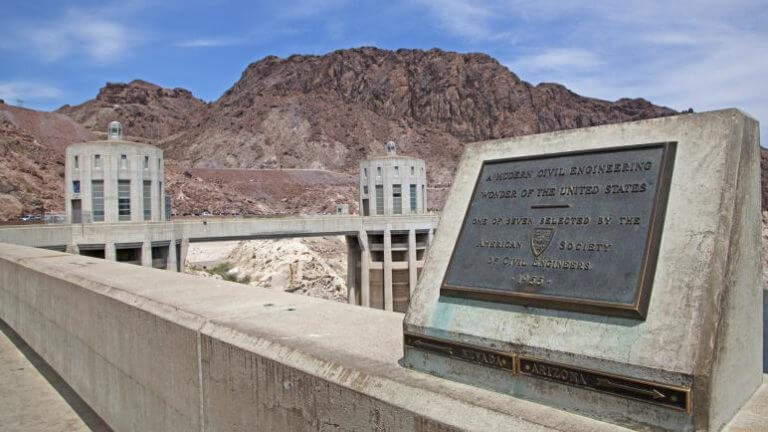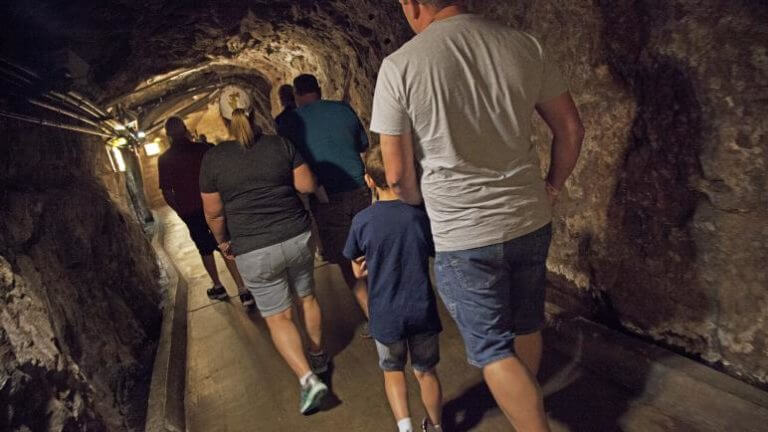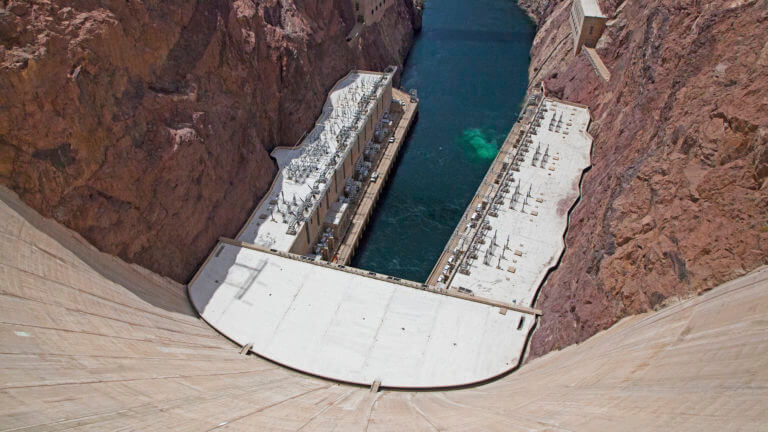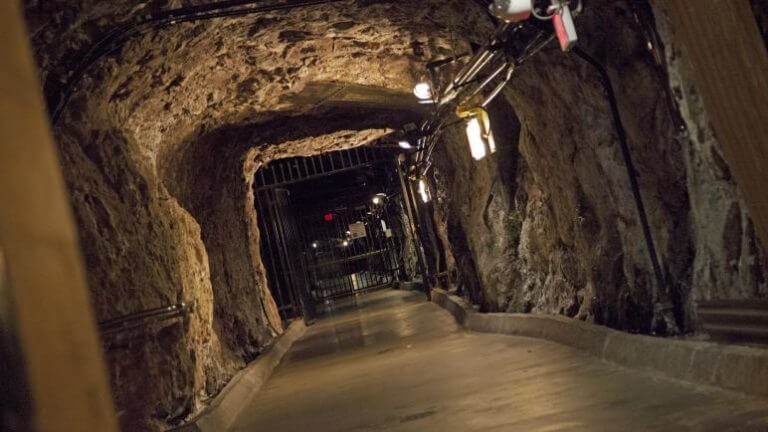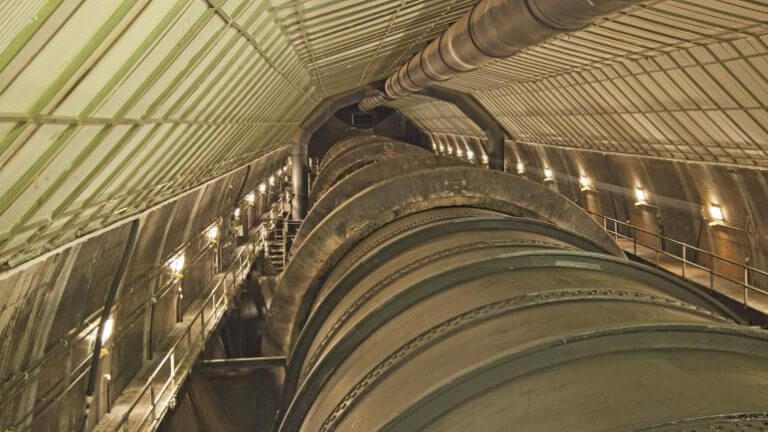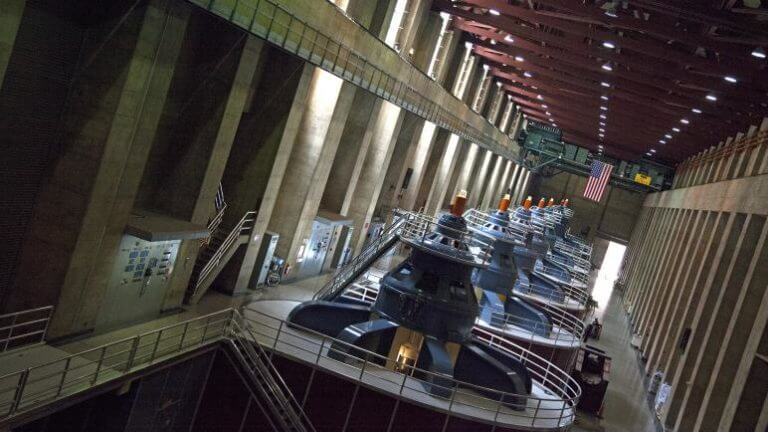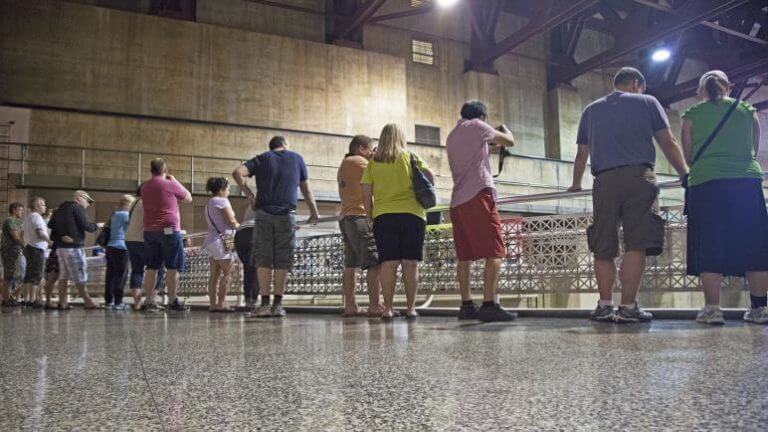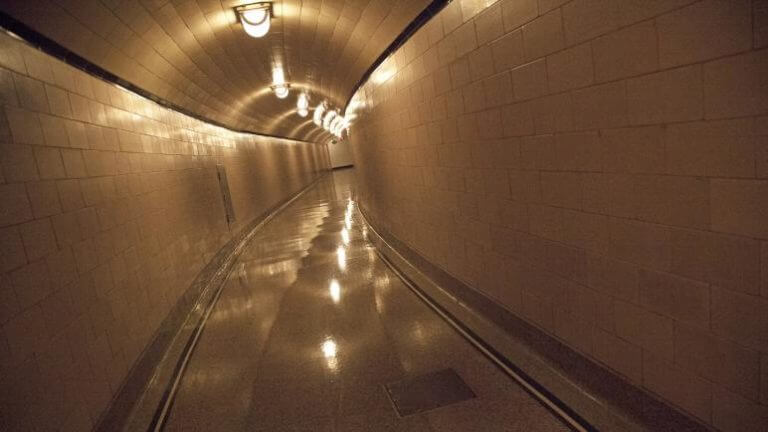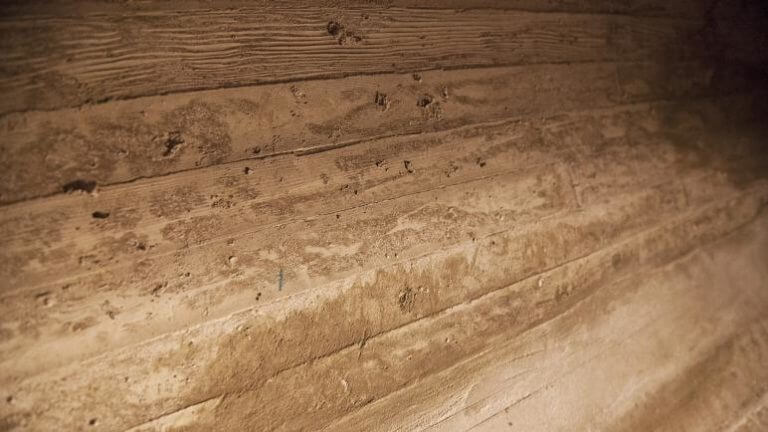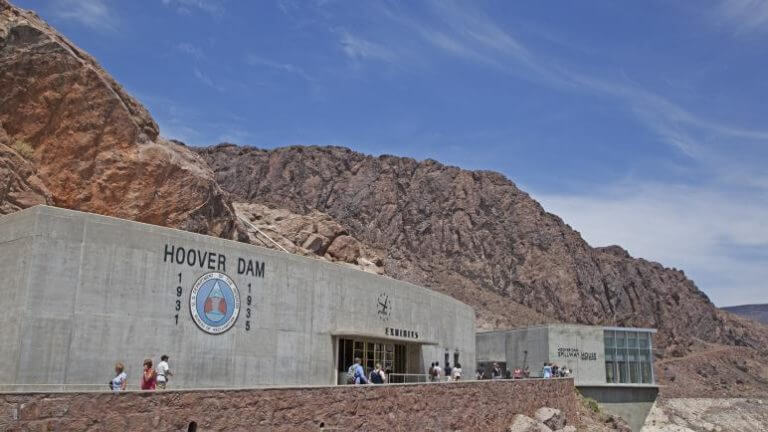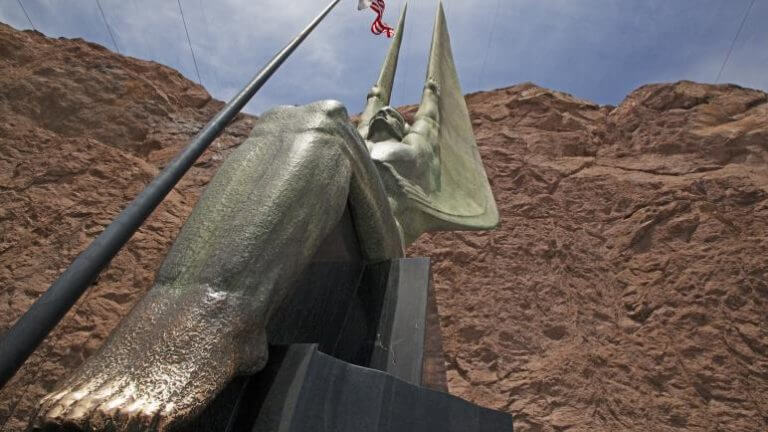 This Location: