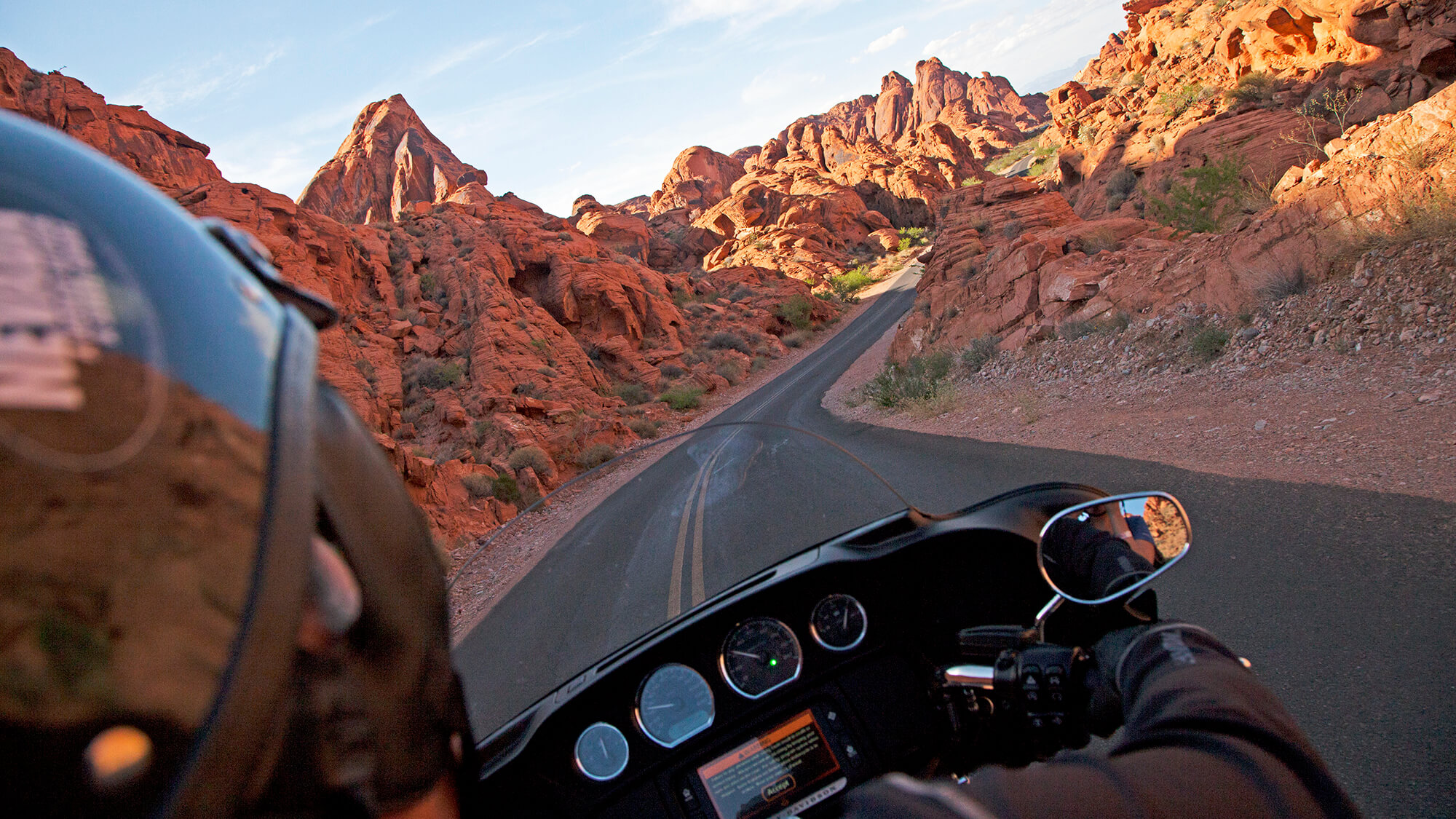 Valley of Fire Scenic Byway
In between Las Vegas and Lake Mead lies Valley of Fire, an impressive canvas of wind-sculpted red sandstone that transforms with each slight movement of the sun. Travel northeast from Las Vegas on I-15 about 30 minutes to the Valley of Fire interchange (exit 75), then south and east to the park boundary. Although the state byway totals eight miles (the distance from the park entrance to SR 169) the surrounding Valley of Fire State Park is Nevada's largest and oldest state park. Suggested driving times are fall through spring; be cautious of the severe desert heat in the summer. Mimicking the dance of a flame, the rocks change from benign oranges and browns to deeper, more dramatic shades, while the sun and it's shadows seem to mold the rocks into new shapes, Just after sunset and just after sunrise, when the rocks are particularly luminous, are the best times to see how the park got its name. The rock formations rise from the desert floor, fluctuating from ground level to 499 feet high.
Valley of Fire State Park Scenic Byway will take travelers past geologic marvels such as Arch Rock, Piano Rock and Rainbow Vista. Rainbow Vista is a favorite with photographers for the panoramic view of multicolored sandstone. Valley of Fire Road runs east to west, intersecting with White Domes Road which runs north and south, White Domes Road earns its name from the impressive white, rounded rocks that create a striking contrast to the surrounding reds. Just off White Domes Road is Silica Domes Road, with an overlook to yet another impressive rock formation. Valley of Fire has campgrounds, picnic sites and numerous hiking trails. The largest visitors center in all of Nevada's state parks, the Valley of Fire Visitors Center offers interpretive information of the area's natural history, geology, plants, and wildlife, as well as information about how Indian tribes survived in such a harsh environments.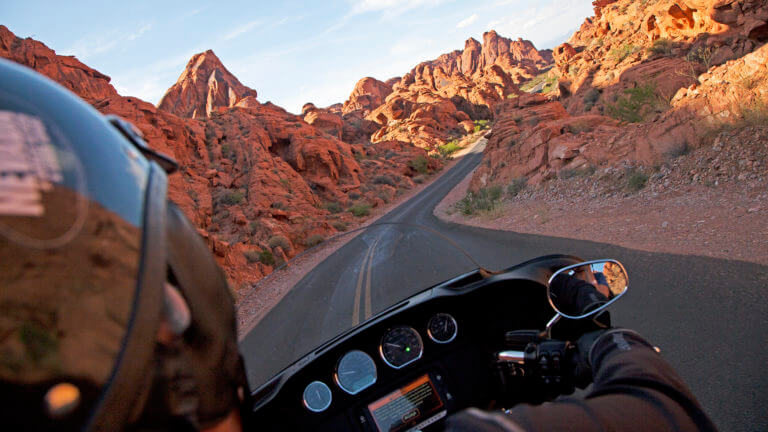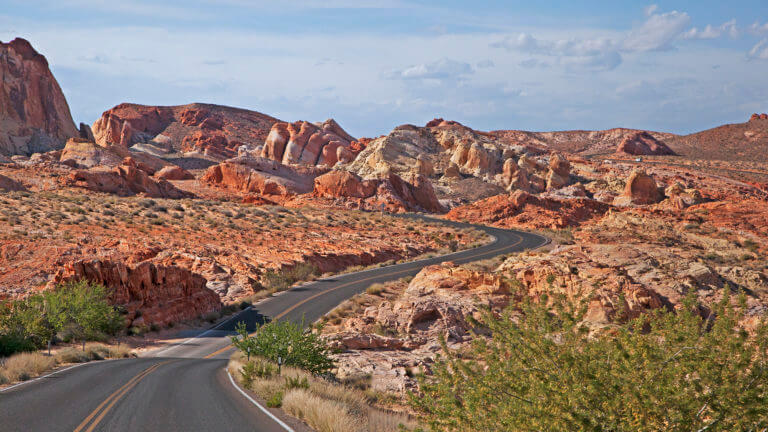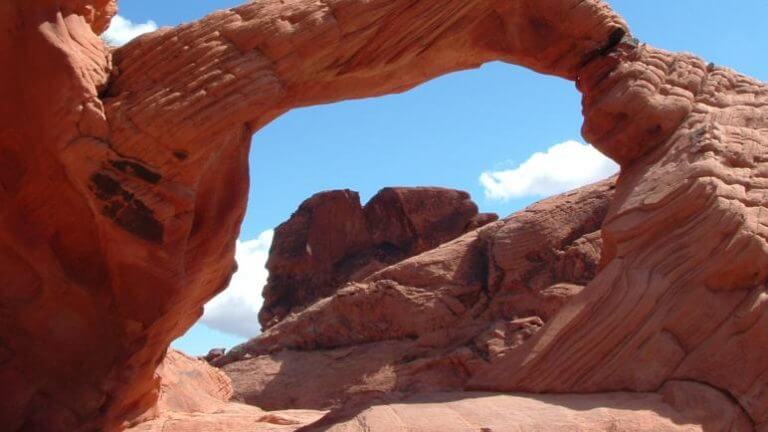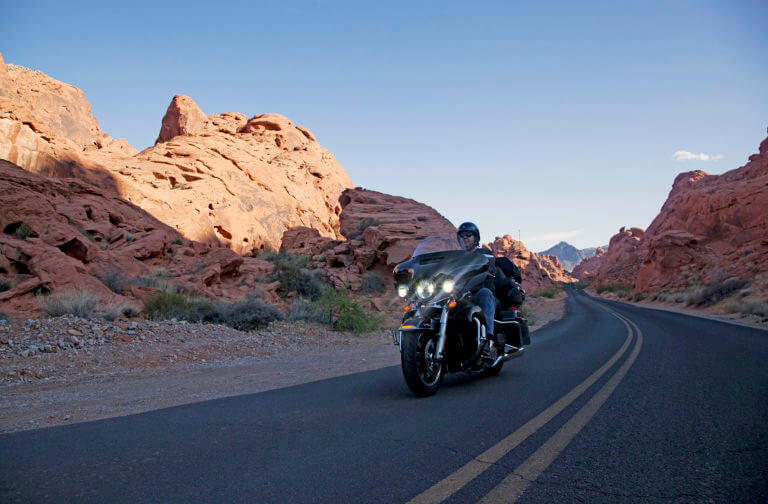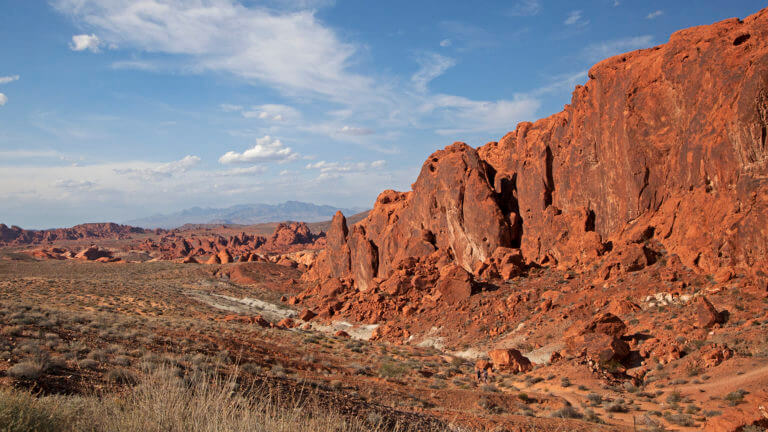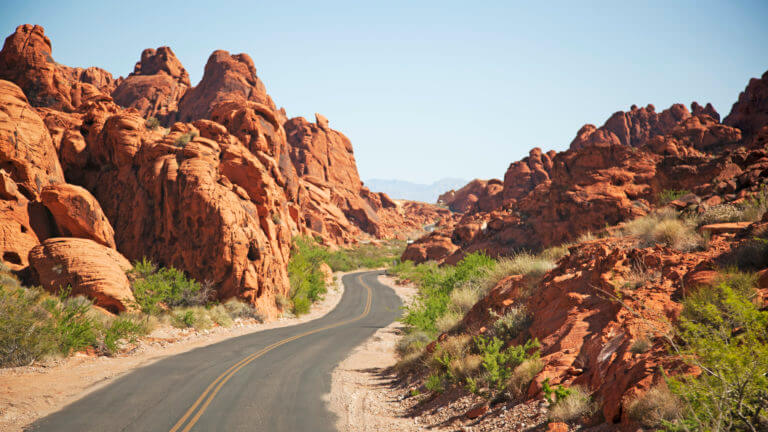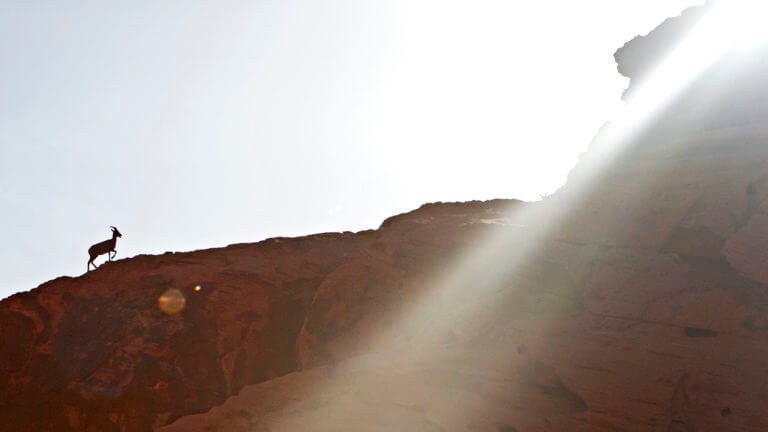 This Location: