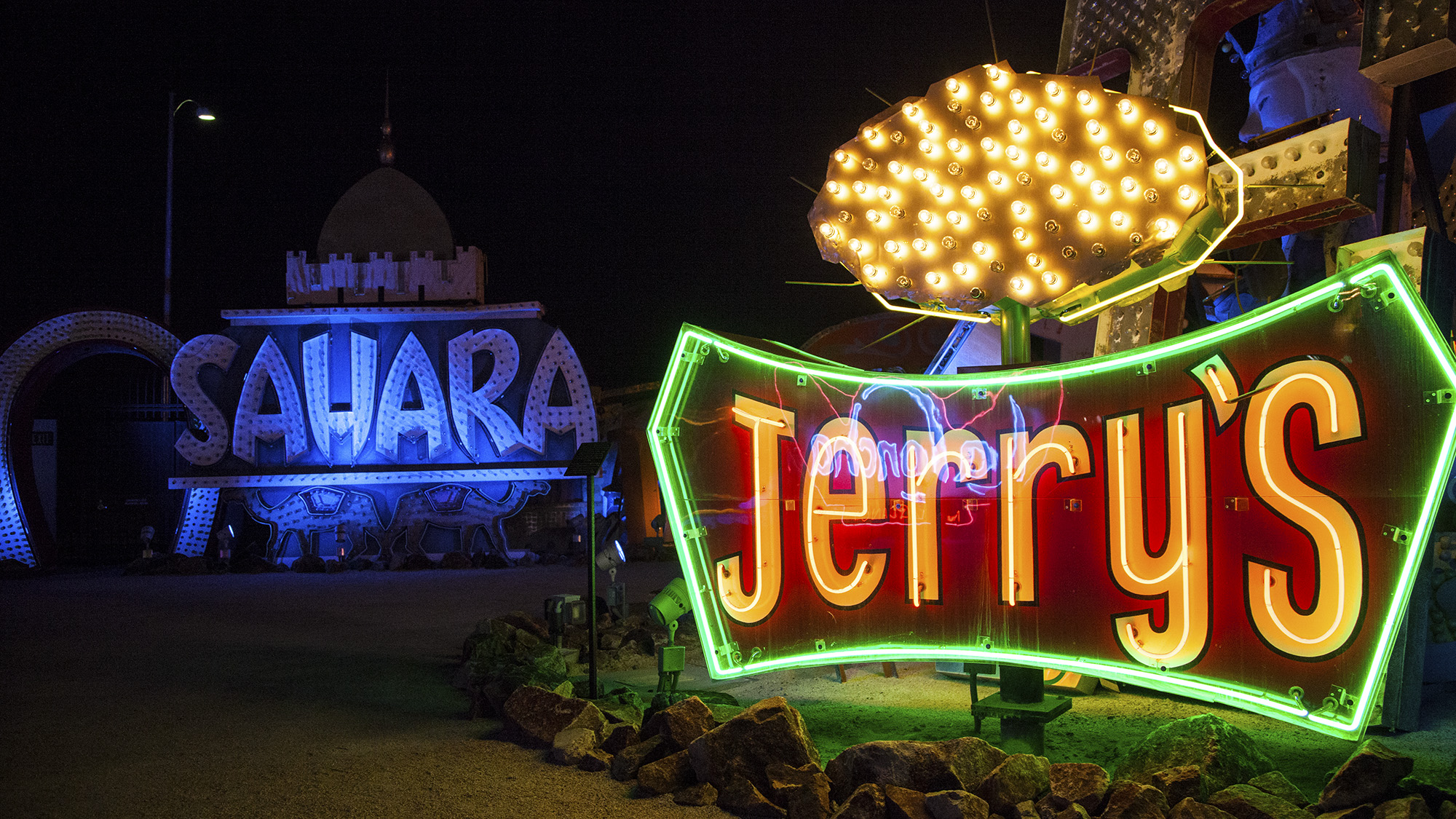 What's one of the first things that pops into your head when you're imagining Nevada? NEON. Definitely neon. When visiting Nevada, especially the Las Vegas area, it's near impossible to avoid a good, solid neon fix. But, what if you could really come to grips with what goes into protecting multiple decades worth of signs, and the renovation that goes into bringing them back to their former glory? For a full historical rundown on these iconic signs, a visit The Neon Museum in downtown Las Vegas is a total must. Besides, when else can you come within a foot of a real neon sign?
The Neon Museum is a non-profit organization that focuses solely on colleting, preserving, studying and exhibiting iconic Las Vegas signs for educational, historic, arts and cultural enrichment. Think of all those casinos that have come and gone through the years, like the Sahara for example. That sign could be one of Las Vegas' most iconic signs that's ever graced the Strip, and would be tossed in the garbage, snatched by an out of state collector, or a detriment to Nevada's history in some other fashion. Thanks to the folks at the Neon Museum, this thread of Nevada history is being immaculately preserved and restored.
And where better place to host a spectacularly visual museum, than the former La Concha Motel Lobby? The property was saved from demolition, relocated to the Neon Museum's property and serves as museum headquarters. You'll also find an outdoor exhibition or gallery of sorts known as the Neon Boneyard, and gift shop.
BOOK A GUIDED TOUR
General admission is offered during the day with guided tours in the evening. Plan ahead so the time slot you've got your heart set on doesn't sell out. As I'm sure you can tell, the Neon Museum is an amazingly wonderful photogenic location. Taking photos on your tour is most certainly allowed, but you'll need to keep up the guide and group as you move through the museum. For longer, more staged shoots for individual, professional or commercial use, be sure to complete a project summary and submit to the Neon Museum directly. Impromptu photo or video shoots are not permitted, so be sure you get this buttoned up before your shoot.
ADMISSION RATES
Day Tours
General Admission – $22
Seniors 65+, students, active military, veterans, Nevada Residents – $17
Evening Tours
General Admission – $28
Seniors 65+, students, active military, veterans, Nevada Residents – $24
Remember that the Neon Boneyard is an outdoor collection, which means that all tours are subject to cancellation due to inclement weather. This seldom happens, but if it does, the Neon Museum will do their best to place you on the next available tour or provide a full refund.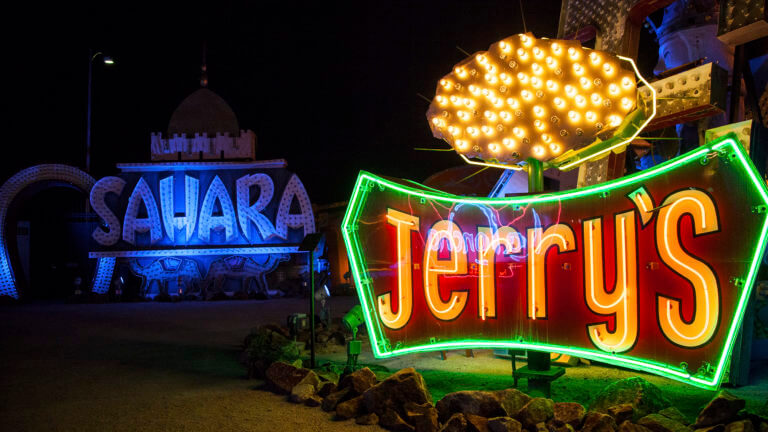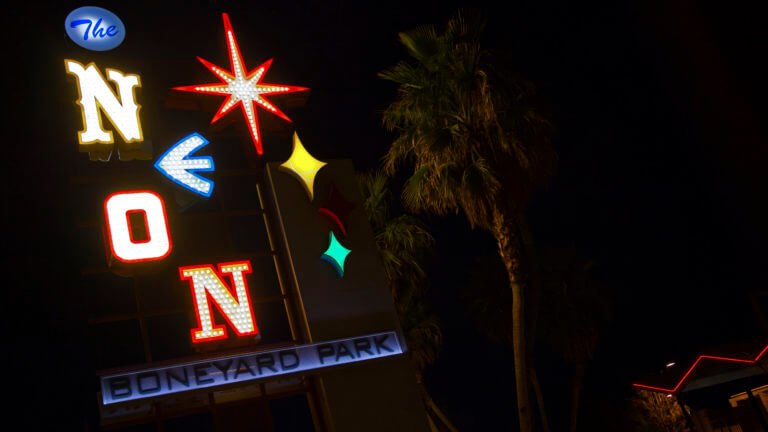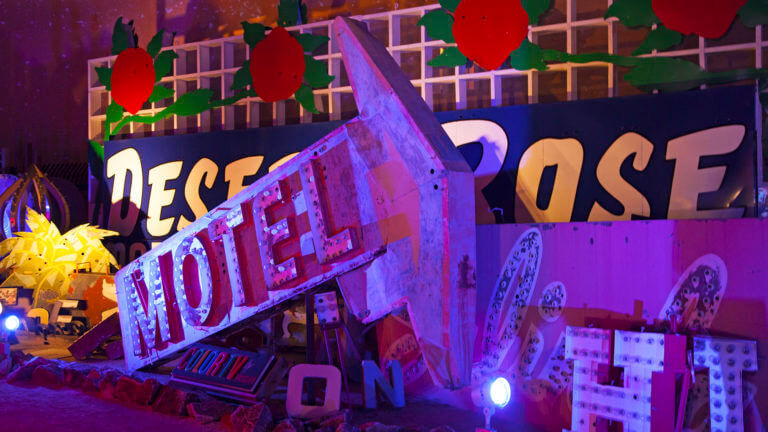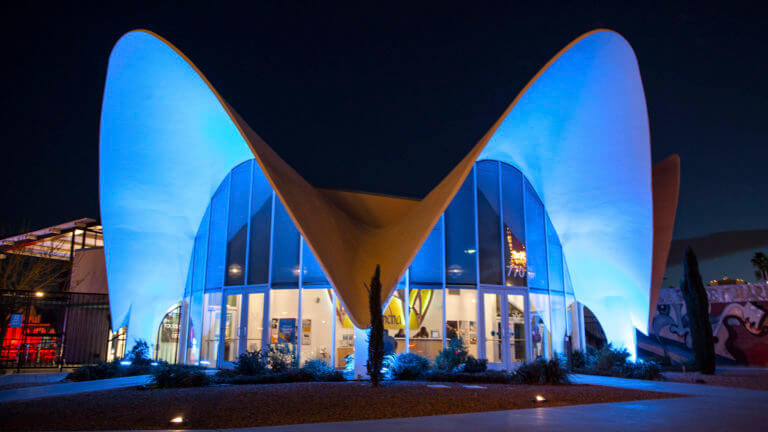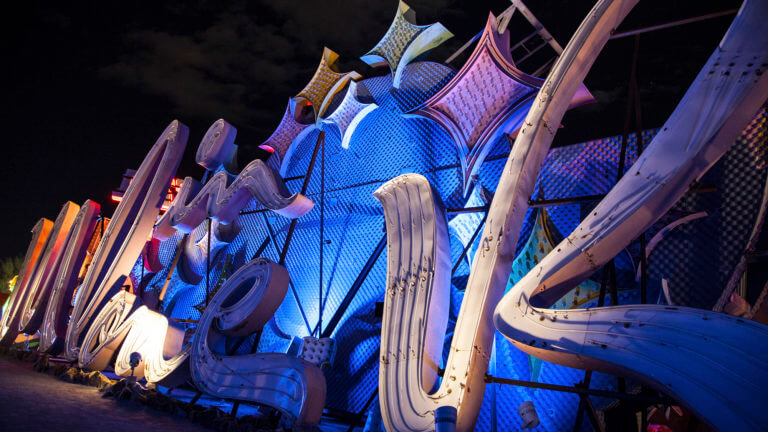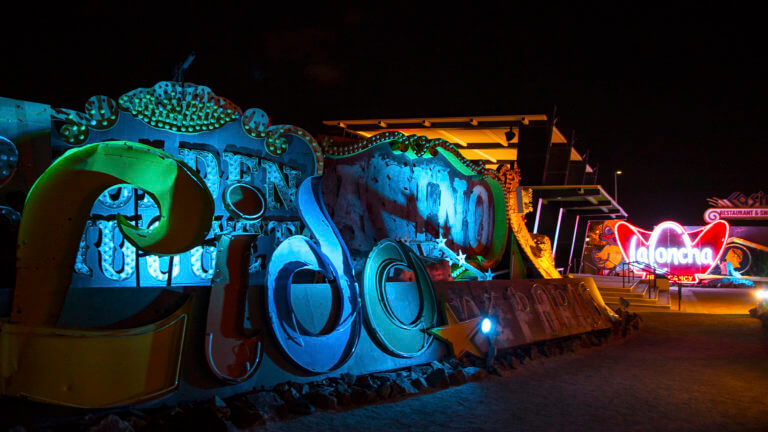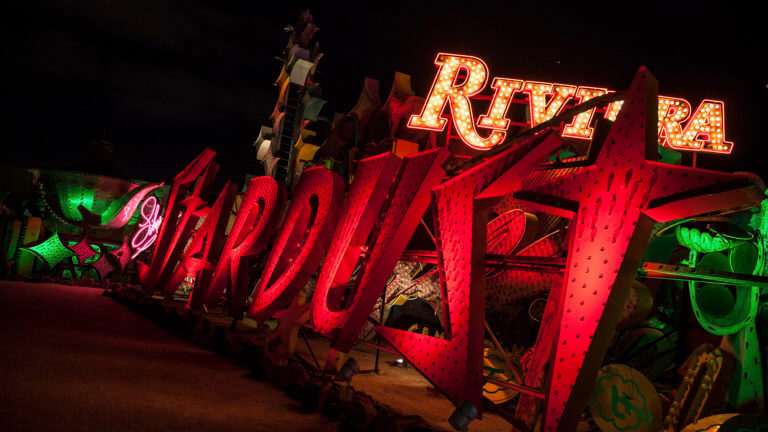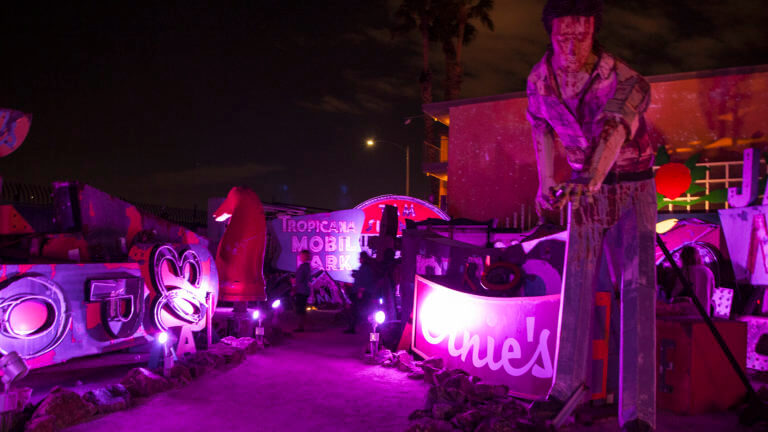 This Location: