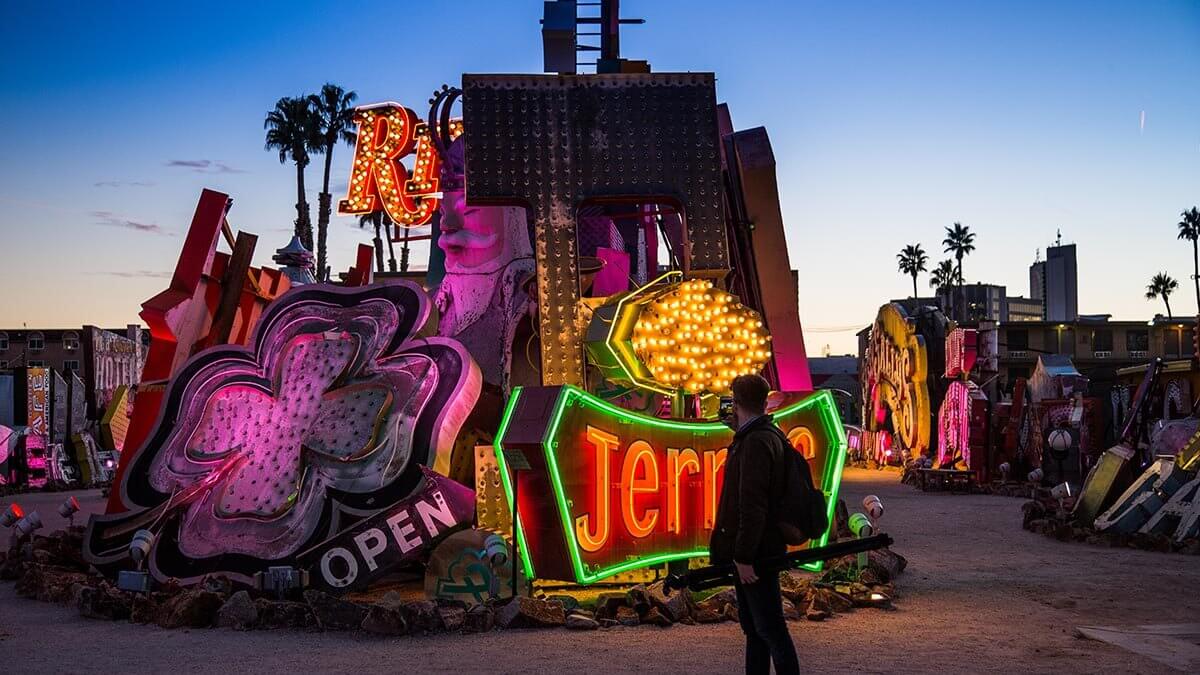 This is the kind of museum that could only exist in Las Vegas. What began as a storage site for retired neon signs has grown into the full-fledged Neon Museum in Downtown Las Vegas. More than 200 rescued historic neon sign pieces from 200+ Las Vegas properties sprawl across the nearly two-acre Neon Boneyard. You'll recognize some, even if you've never seen them in person. Caesars Palace, the Moulin Rouge Hotel, the Golden Nugget… the list of icons from Las Vegas history goes on. Hop on a guided tour any day of the week—or better yet, night, when clever lighting gives you a sense of the glowing glory of a historic chapter in this city's buzzing lifespan.
And where better to dial in those Vintage Vegas vibes than the former La Concha Motel Lobby? The unique property was saved from demolition, relocated to The Neon Museum's property to serve as the museum visitors center. Out back you'll also find the Neon Boneyard, a sprawling exhibit where you can gaze upon nine immaculately restored signs, as well as nearly 200 others in the hopper for restoration, and a gift shop.
Book a Guided Tour of the Neon Boneyard
General admission to the Neon Museum is offered during the day with guided tours in the daytime and evening hours— both equally photogenic and special in their own ways. Taking photos on your guided tour is most certainly allowed, but you'll need to keep up with the guide and group as you move through the museum.
Travel Nevada Pro Tip
Head to the Fremont East District and Fremont Street Experience (not a tour, not even just a street—definitely an experience) to gaze at signs that have made it safely out of purgatory for a second life, glowing again in all their neon glory.
Remember that the Neon Boneyard is an outdoor collection, which means that all tours are subject to cancellation due to inclement weather. This seldom happens, but if it does, The Neon Museum will do their best to place you on the next available tour or provide a full refund.
Hours:
The Neon Museum is open seven days a week from 3:00 PM to 11:00 PM.
Admission:
Admission to the Neon Museum varies based on age group and time of day you intend to visit, ranging from $16 to $28. For more detailed information on admission and booking your tour, get in touch with the Neon Museum directly by clicking the link above, or dialing (702) 387-6366.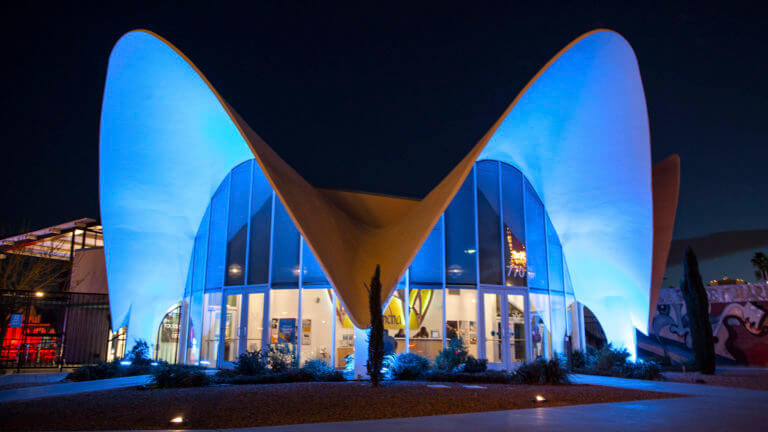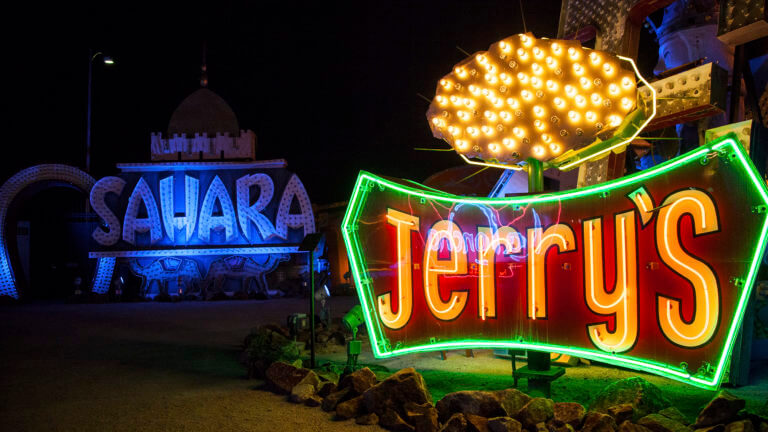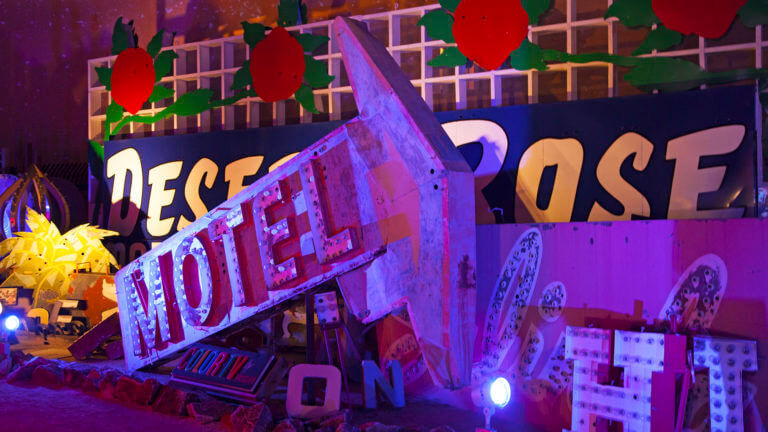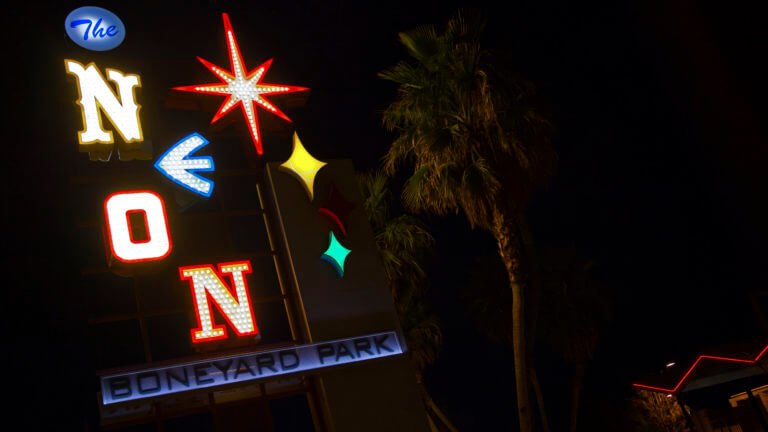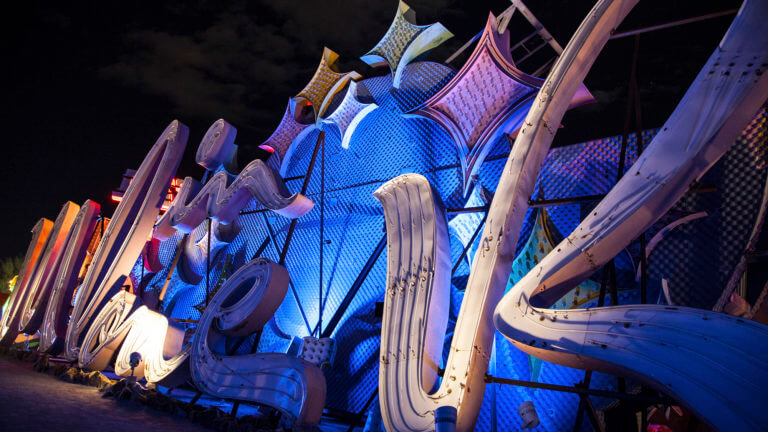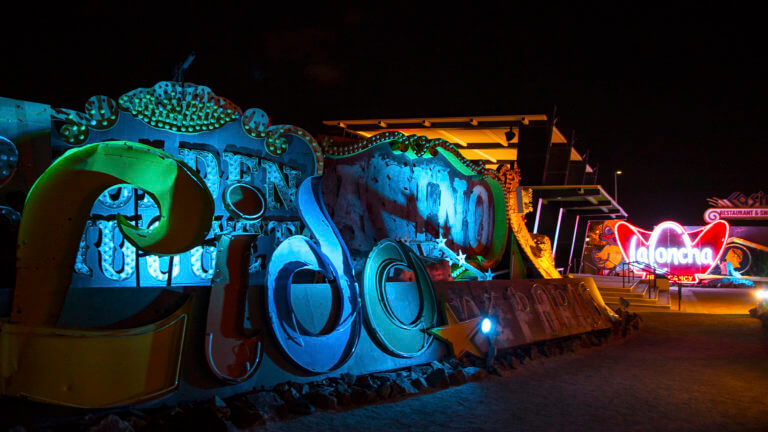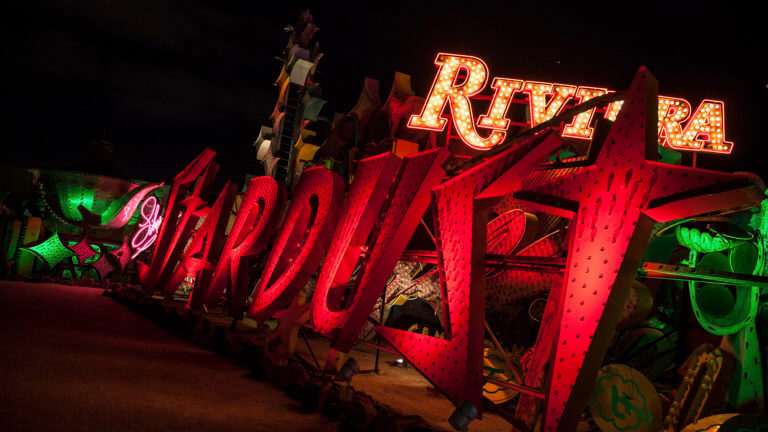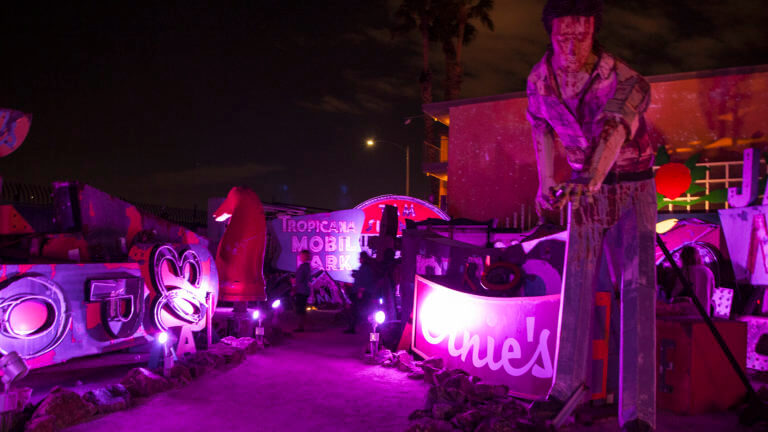 This Location: