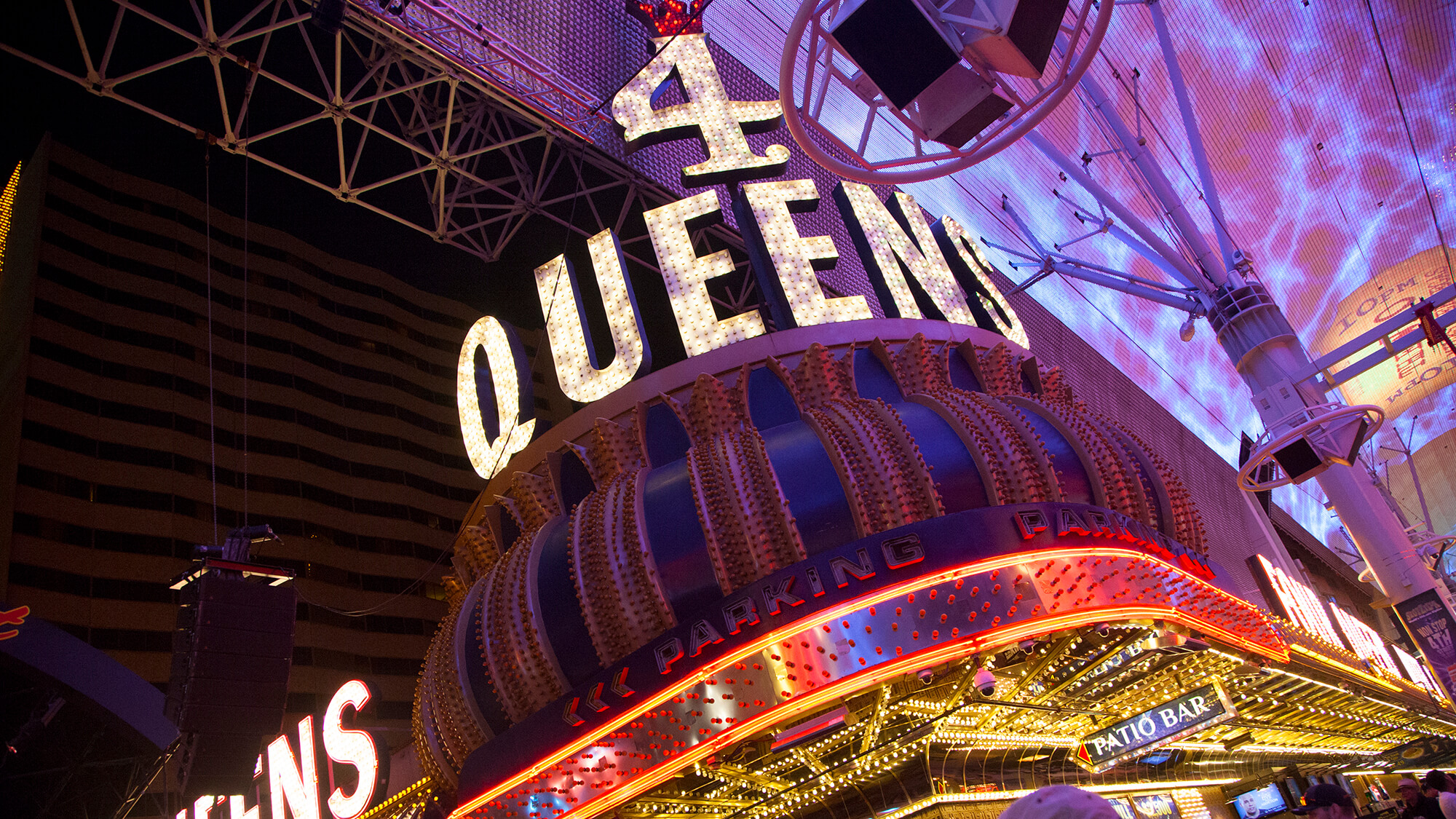 Four Queens Hotel and Casino
The Four Queens Hotel and Casino lives up to its name by offering guests the royal treatment in downtown Las Vegas and striving to deal them a winning hand. The twin 19-story towers contain over 650 rooms – including the luxurious Jacuzzi Suites – along the world-famous Fremont Street, which is known for great values, nonstop entertainment and gaming variety. The Four Queens offers the full measure of Vegas-style gaming action, including 32,000-square-feet of slot machines, single-deck blackjack and a variety of other table games.
When it comes to restaurants, the Four Queens comes up aces, starting with Hugo's Cellar, one of the most romantic spots in Las Vegas. The plush gourmet room features continental cuisine, excellent wines and martinis, and a rose for the ladies. The coffee shop, Magnolia's Veranda, offers breakfast, lunch and dinner 24 hours a day, and the Chicago Brewing Company features award-winning microbrews, fresh-baked pizzas and a cigar lounge. Don't want to leave your bed for breakfast, lunch or dinner? The Four Queens offers pampering room service.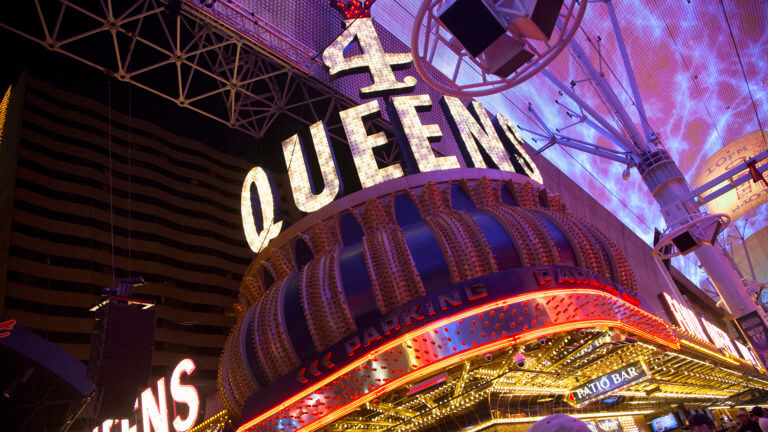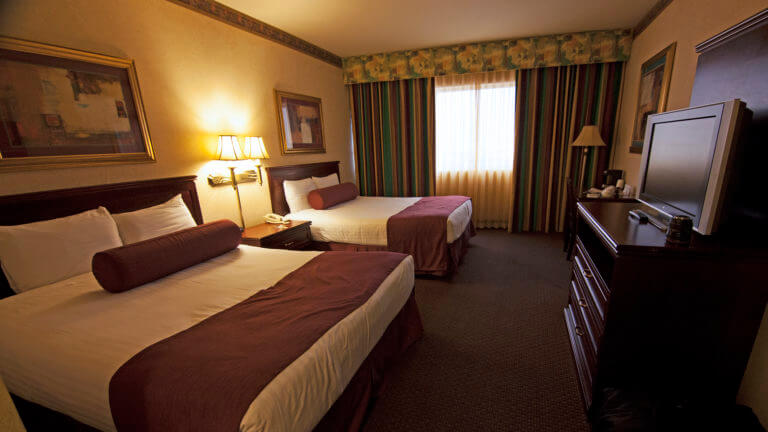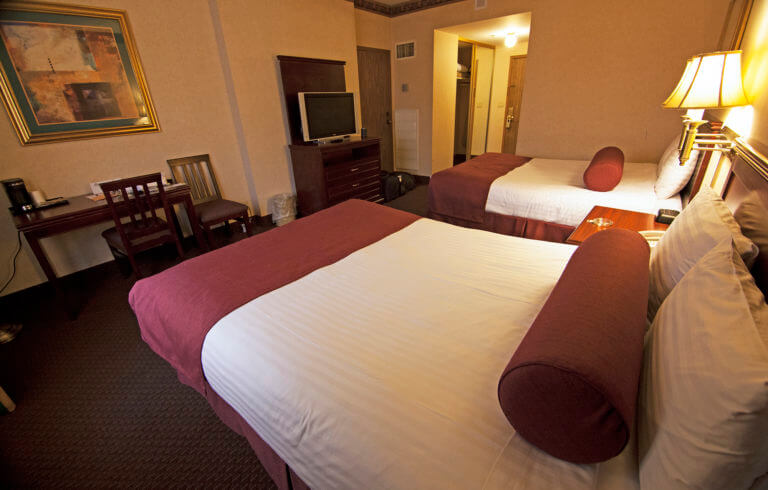 This Location: