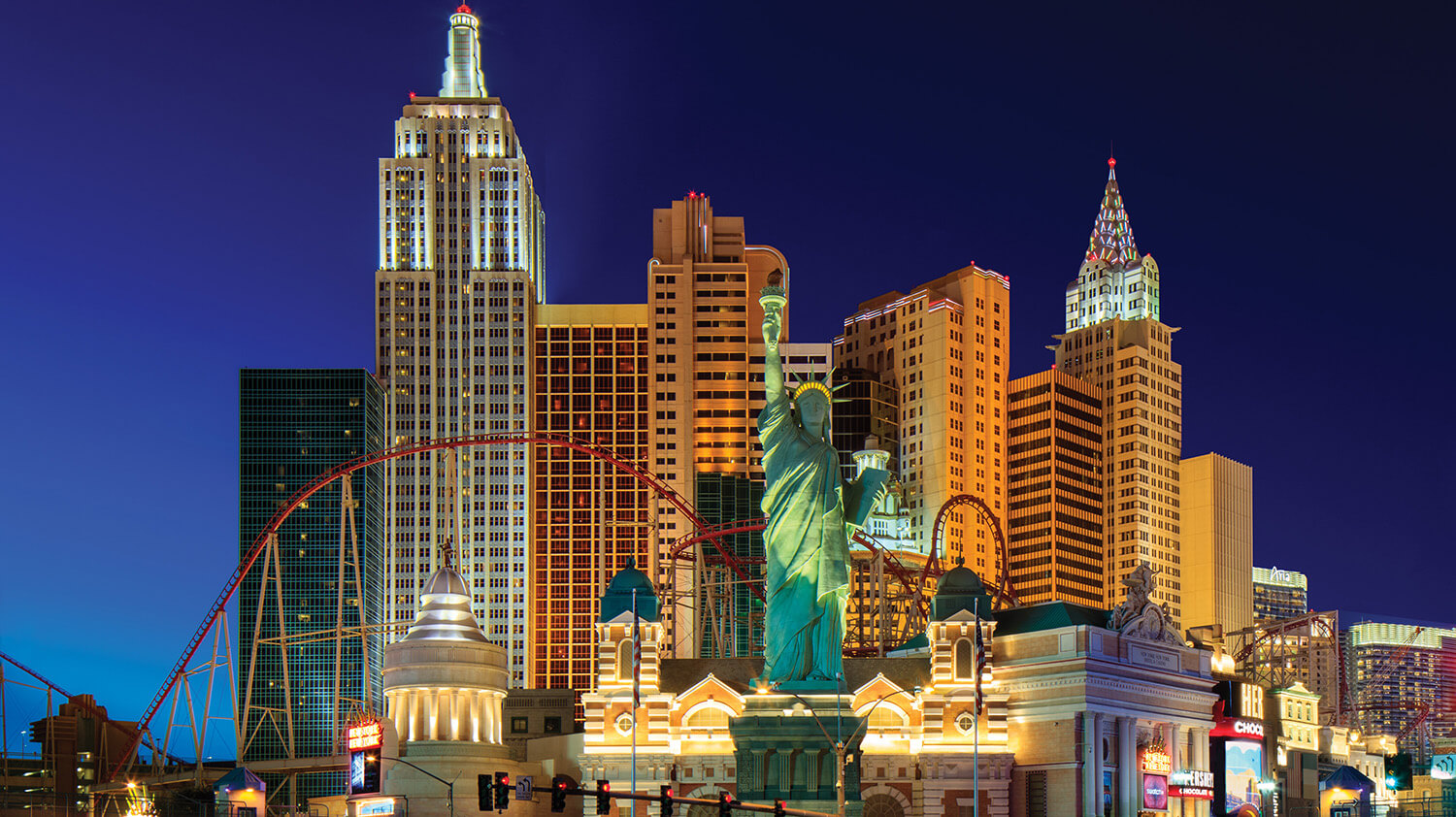 New York-New York Hotel & Casino
For the very best of the Big Apple in the city that never sleeps, it has to be New York-New York. Conveniently located only three miles from McCarran International Airport, New York-New York Hotel & Casino will captivate you with the limitless energy and buzz of its namesake. The property features more than 2,000 guest rooms and suites. Expertly designed interiors and exteriors of the resort mimic some of the most famous New York City skyscrapers and landmarks including Grand Central Station, The Statue of Liberty, Times Square and a 300-foot replica of the Brooklyn Bridge.
Just like the melting pot that inspired it, New York-New York takes its dining cues from around the world. For authentic Italian regional recipes, try Il Fornaio. An NYC landmark since 1927, Gallagher's Steakhouse serves up prime, dry-aged beef and fresh seafood. The two-story Nine Fine Irishmen pub offers authentic Irish food, drink and music. The Strip-front Plaza at New York New York offers guests a dynamic public plaza with outdoor dining options and retail venues, all connecting to the adjacent park, including Shake Shack Hershey's Chocolate World, Swatch, and I Love NYNY.
For heart-pounding fun, the thrilling Big Apple Coaster, the world's first coaster to feature a 180-degree "heartline" twist and dive maneuver, is filled with twists, loops and dives and even the thrilling force of negative Gs. Hit the Big Apple Arcade to enjoy the excitement of some of the latest video and arcade games, or the Big Apple Coaster Virtual Reality experience, which takes thrills to cosmic levels with virtual reality goggles.
Another side of Cirque du Soleil, Zumanity delivers an erotic, adult-oriented cabaret-style show.The Broadway Theater is a live performance venue featuring afternoon and evening shows. The Bar at Times Square and Coyote Ugly deliver typical watering hole entertainment. And the young at heart flock to the Coney Island Emporium, an entertainment center that recreates the aura of the amusement park with midway-style carnival games, bumper cars and shooting galleries. Perhaps the replica most-worth seeing, though, is the September 11 tribute (located at the base of the Statue of Liberty) scattered with mementos placed by visitors – notes, flowers, flags and poems.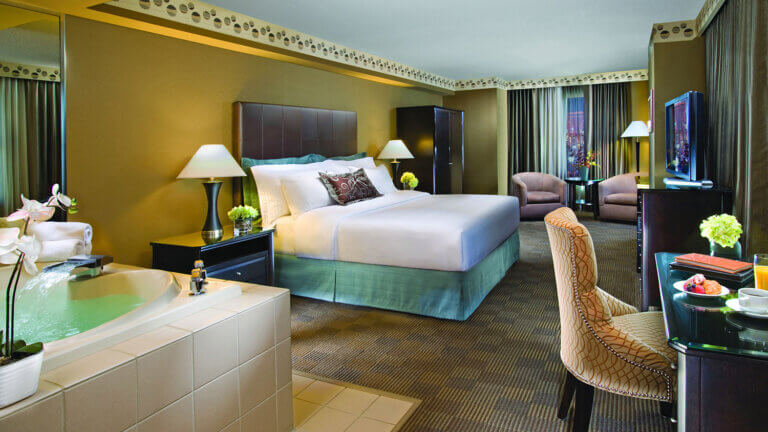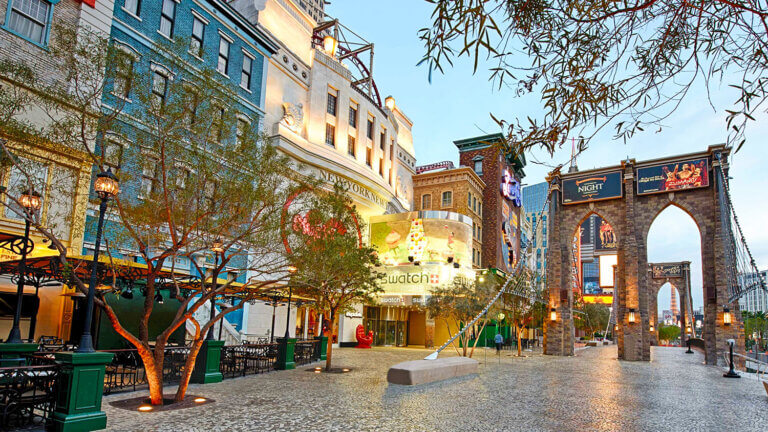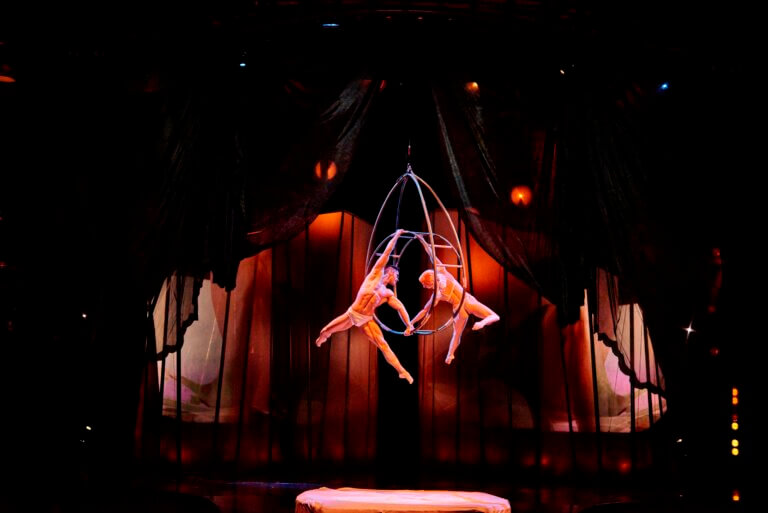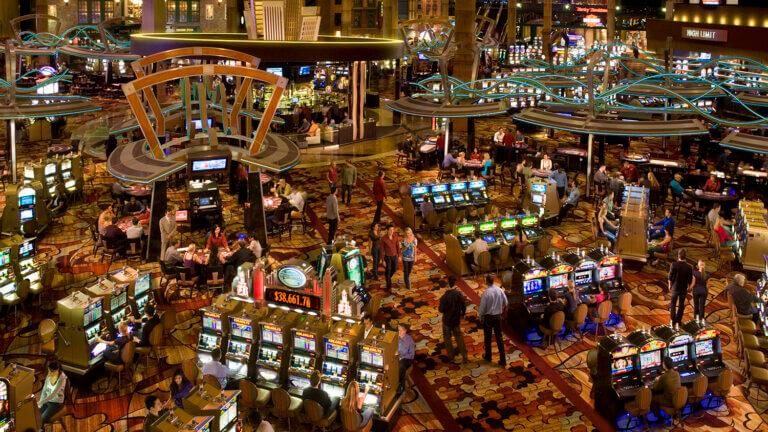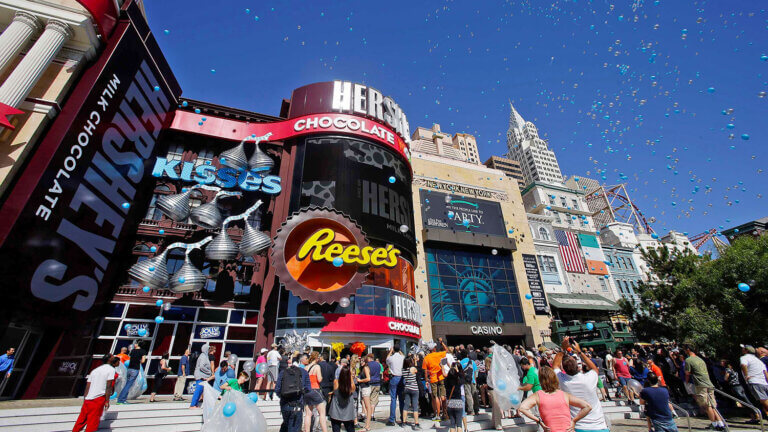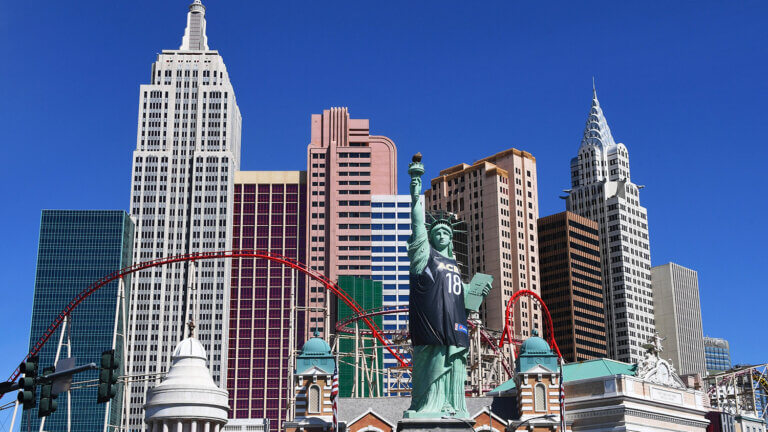 This Location: