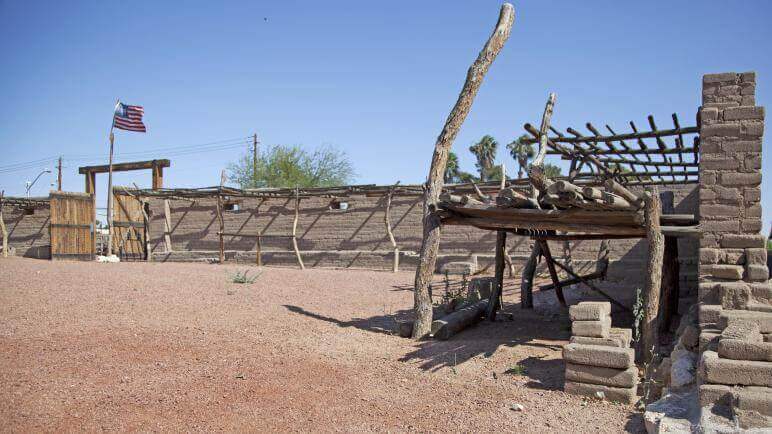 Old Las Vegas Mormon Fort State Historic Park
Just blocks from downtown Las Vegas, you'll find an unexpected treat: the birthplace of this town as we know it—an historical site from the 1800s. The Old Las Vegas Mormon Fort State Historic Park represents the first permanently settled portion of the Las Vegas Valley, dating back to 1855. Considered to be one of the oldest settlements in the state of Nevada, it's here where Mormon missionaries set up camp along the Las Vegas Creek. Naturally drawn to this spring-fed creek that flowed through this low desert valley, these early settlers took advantage of the oasis it formed, as it was the only free-flowing water for miles. Today, visitors can explore parts of the original structure that stood here, along with replicated parts of this original fort, early pioneer artifacts and more, just a few completely incongruous blocks from Fremont Street.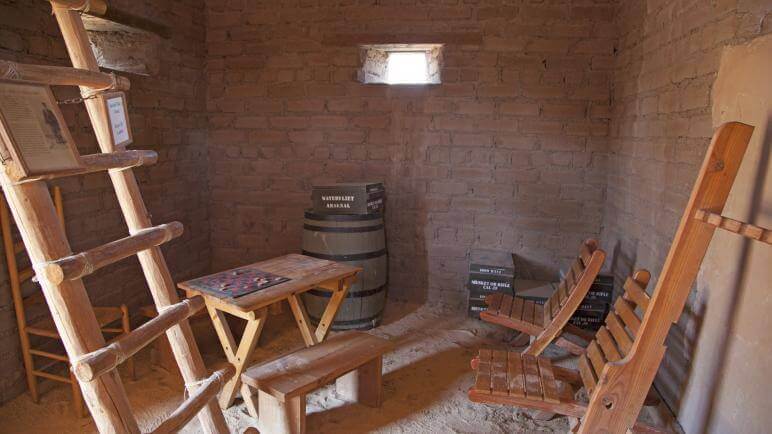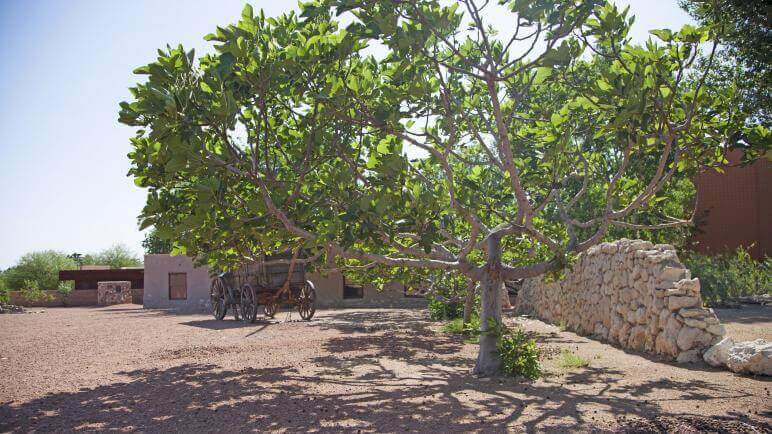 Early Days in The Las Vegas Valley
In June of 1855, William Bringhurst and 30 of his fellow Mormon missionaries arrived in the Las Vegas Valley and built a square-shaped fort with 150-foot-long walls, which was the first permanent structure in the valley — a wild picture, considering the mega-metropolis that surrounds it today. While this Mormon outpost provided irrigation for crops and orchards, it also served as a post office and trading post for weary travelers making their way west to the California gold fields.
After less than two years, the Mormon Las Vegas effort was abandoned, and in 1865 a man named Octavius D. Gass purchased the site. From there, he developed a large-scale ranching operation which included a blacksmith shop and small outpost that supported nearby mining communities. Gass' business was short-lived, after he defaulted on his loan a little less than 20 years later. Archibald Stewart and his wife Helen moved into the ranch after locating from Pioche, but was killed in a gunfight only one year in. Most impressively, Helen continued to run the ranch on her own for two decades—earning her title as "The First Lady of Las Vegas"—until she sold the land that would become downtown Las Vegas to the San Pedro, Los Angeles and Salt Lake Railroad in 1902. Once the railroad tracks stretched through Las Vegas in 1902, the city's trajectory was forever changed.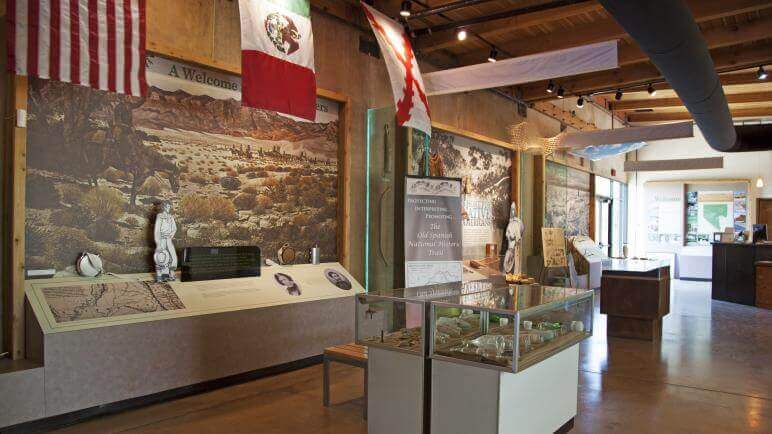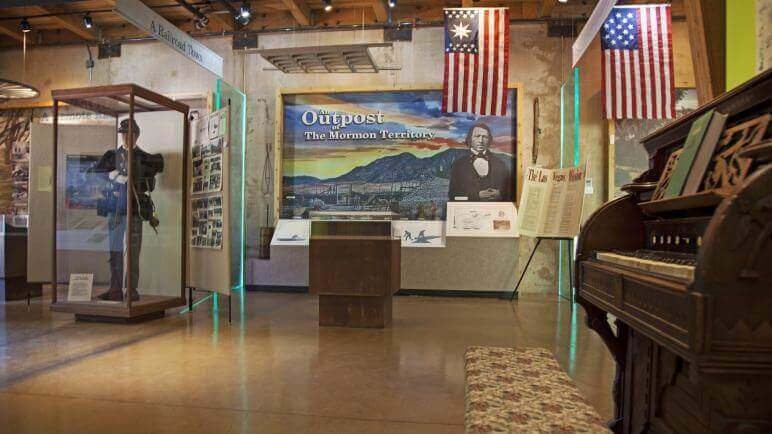 Visiting Old Mormon Fort, Las Vegas
The original fort constructed by early Mormons in 1855 consisted of an adobe enclosure 150 feet long on each side, with towers at the northwest and southeast corners. Today, part of the original adobe structure still stands—the adobe building closest to the creek—along with a replicated adobe of the outpost. In addition to the fort, which contains a multitude of historic artifacts, a Visitor Center contains exhibits and photos that illustrate the history of the site—vital to the Las Vegas story. There are also picnic tables throughout the park for use on a first-come, first-served basis.
If you're visiting Las Vegas and a trip to the Old Mormon Fort piques your interest in Nevada history, be sure to check out more about the state's history and heritage and visit the Nevada State Museum – Las Vegas.
Hours:
The fort is open Tuesdays through Saturdays from 8:00 AM to 4:30 PM, with last admittance at 4:00 PM. The fort is closed on Sundays and Mondays.
Admission:
Admission to Old Las Vegas Mormon Fort costs $3.00. No overnight camping or visitation is permitted. For the most up to date information on hours, entry fees, and special events, please click here.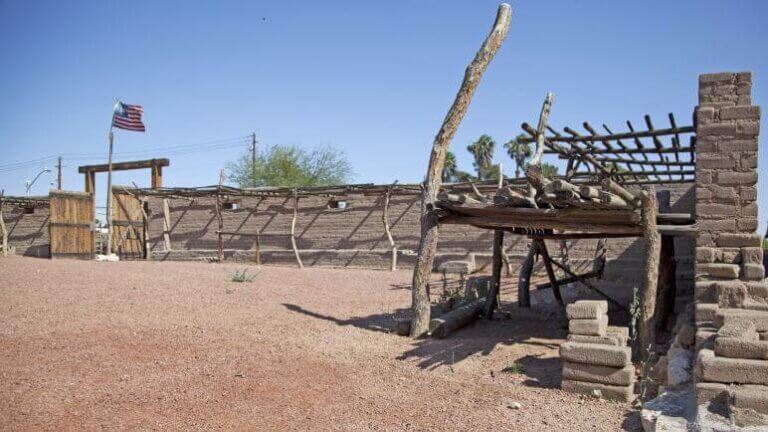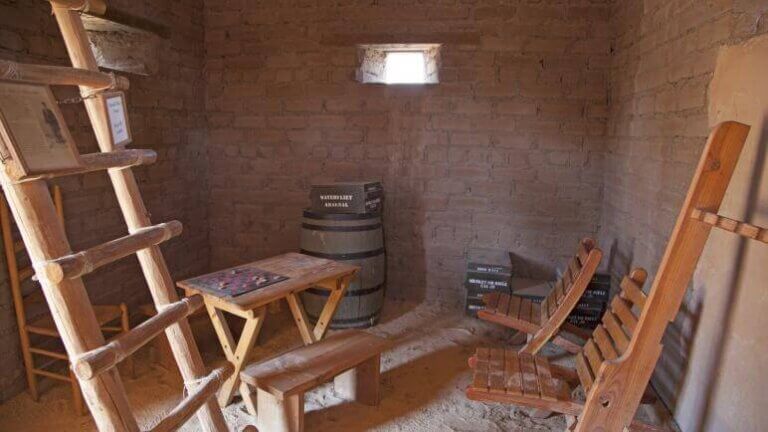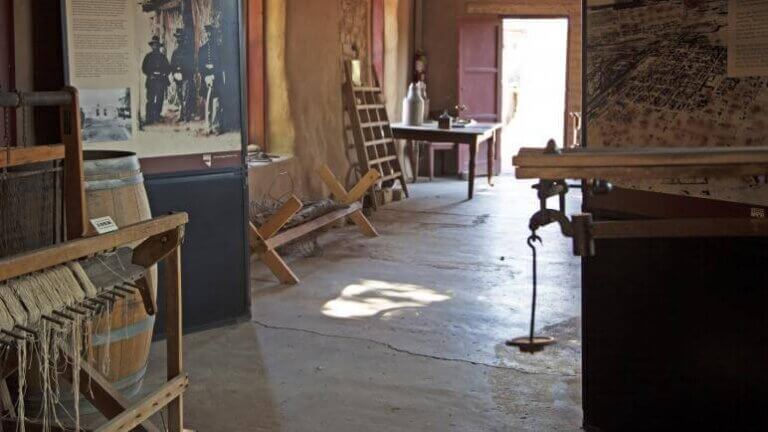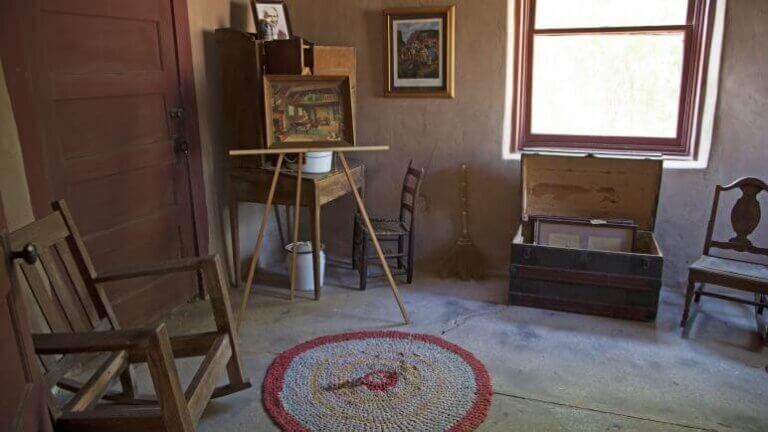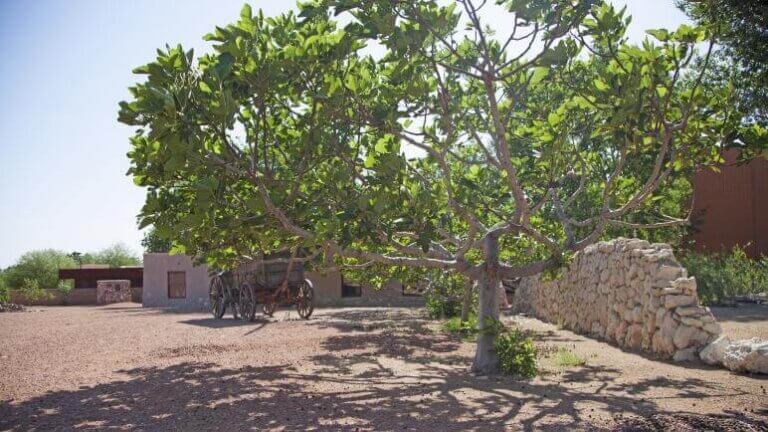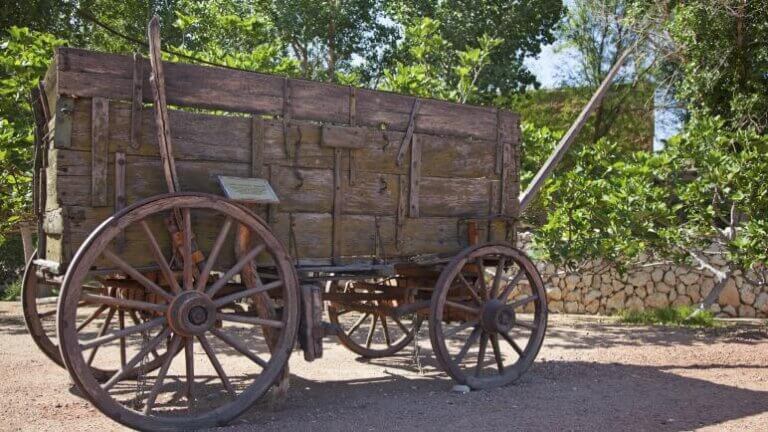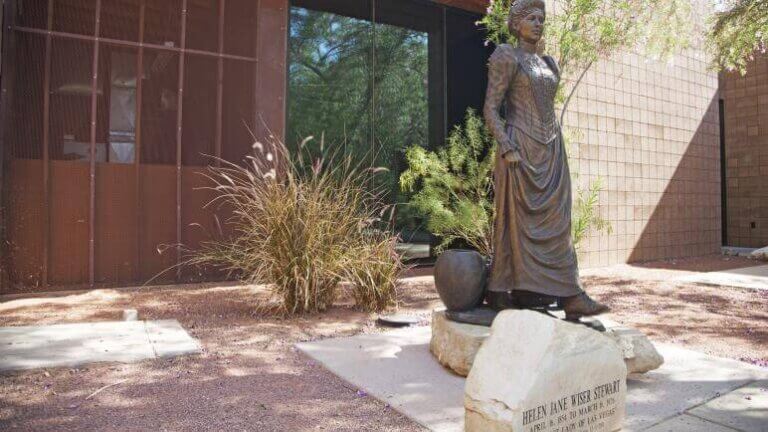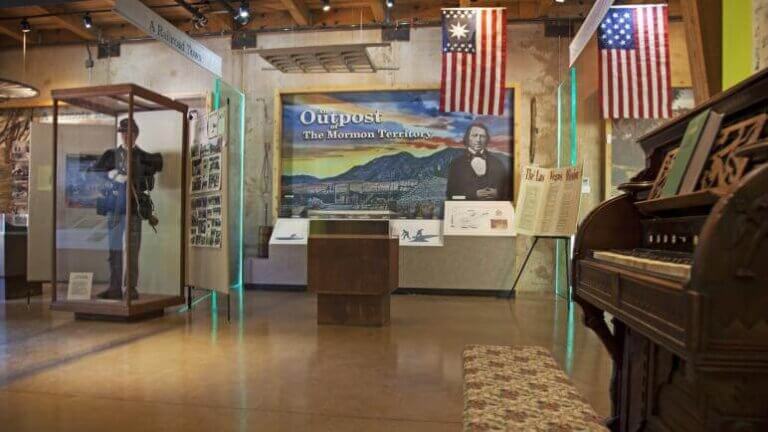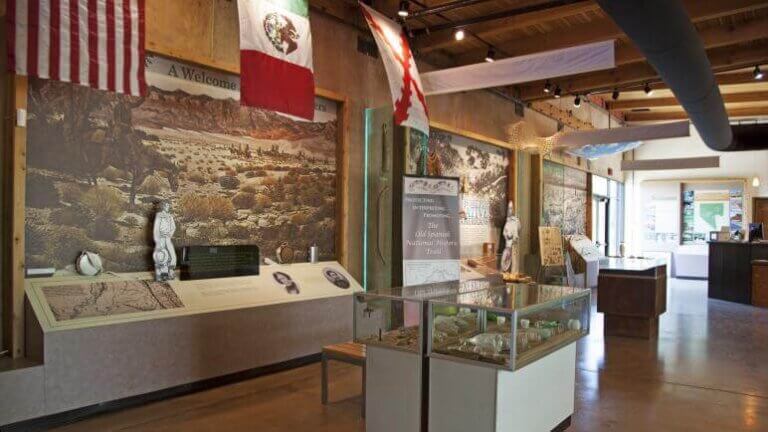 This Location: