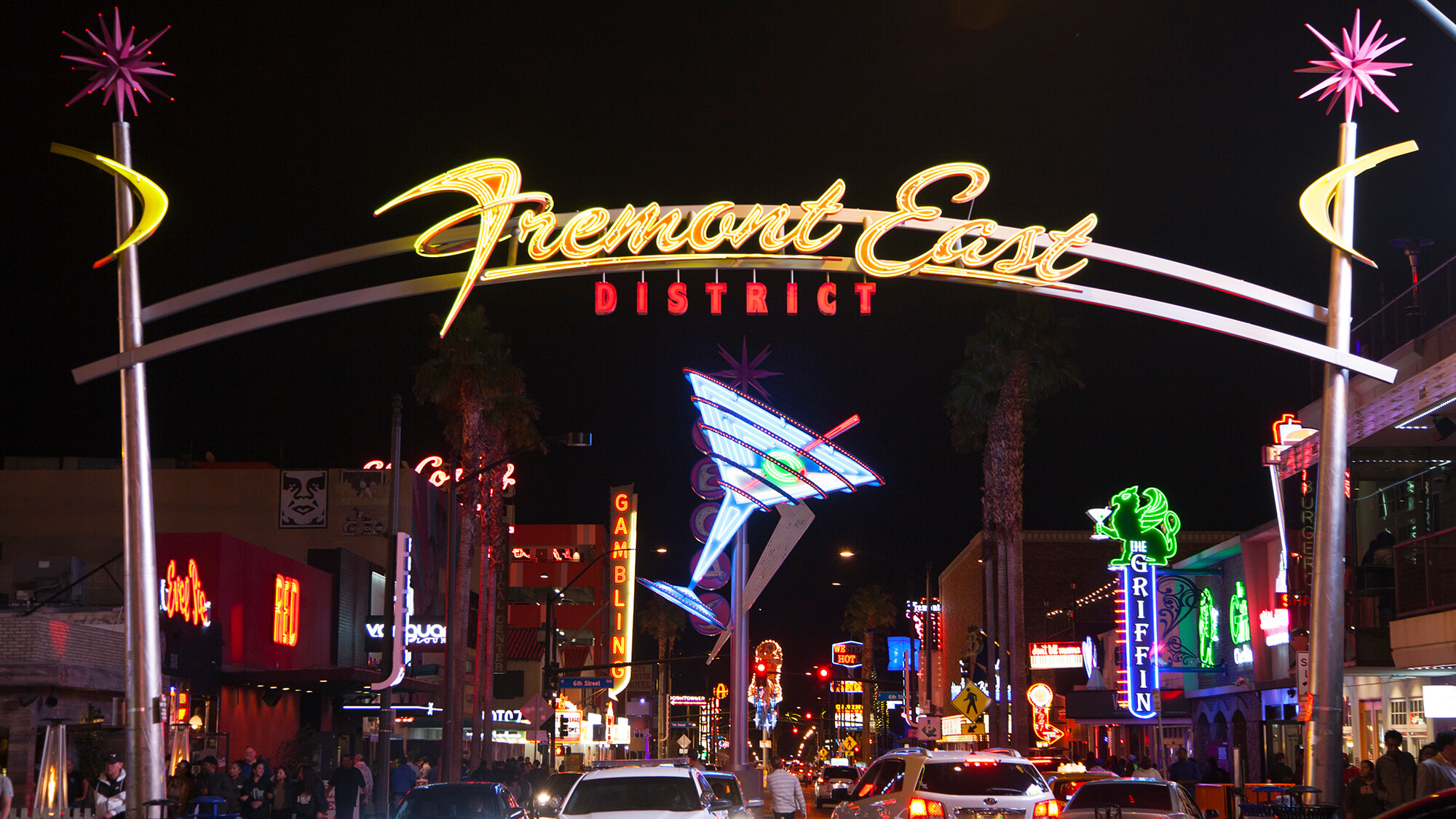 A whole lot of art, and reinvigorated culture awaits in downtown Las Vegas, along the very stretch of road where Sin City all began. Though the world-renowned Las Vegas Strip is what captures most attention today, Las Vegas originally began along Fremont Street—creating the heart of downtown—and today's gleaming example of true Vintage Vegas. Here, check out an impressive variety of local businesses and eateries, side-walk cafes, bars and cocktail lounges, entertainment that doesn't involve casino showrooms, restored retro neon, and tons of free public art.
FREMONT STREET: WHERE LAS VEGAS ALL BEGAN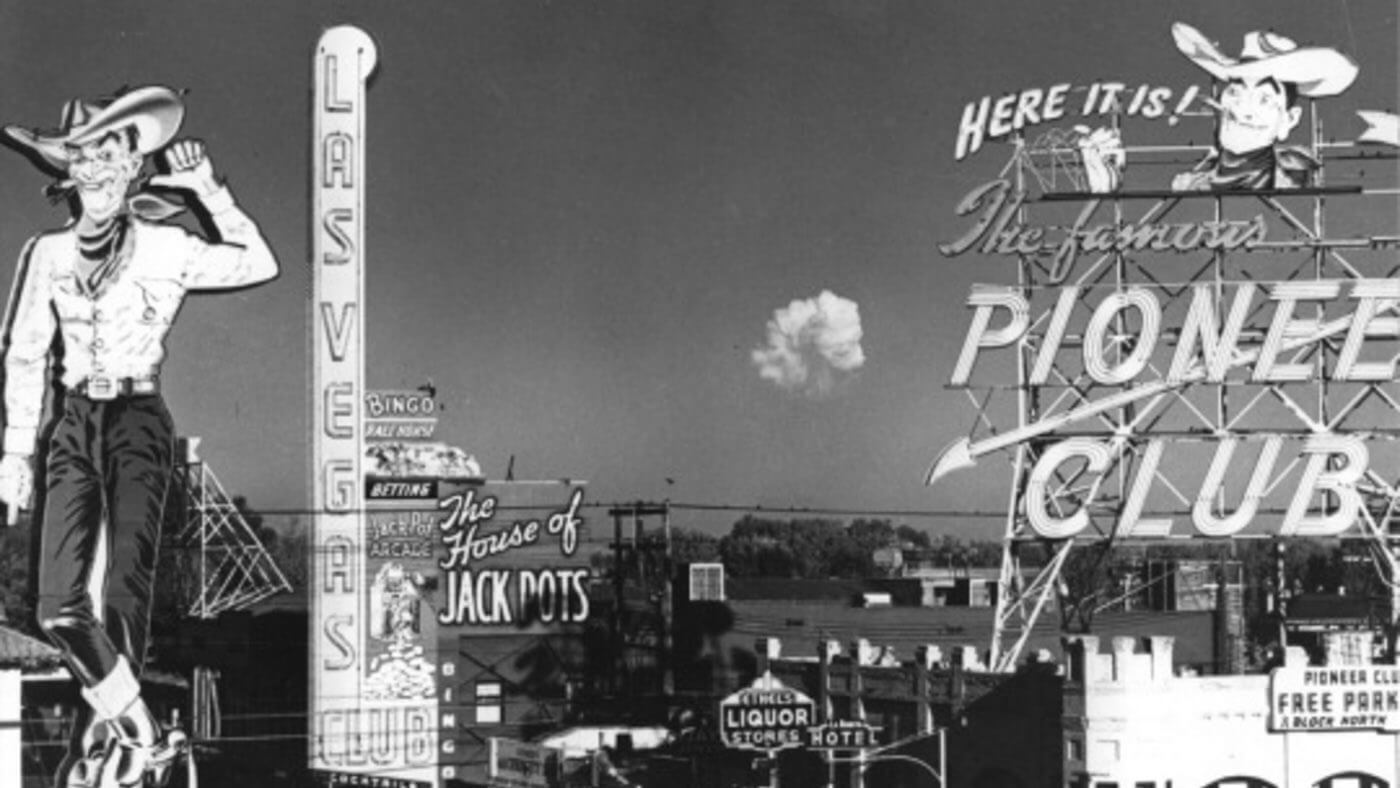 Fremont Street became the first paved road in Las Vegas, and by 1911, was the epicenter of gambling, giant neon signs, and grand casino entrances, along with Mob stories that still have us coming back for more to this day. As atomic bomb testing detonated just 60 miles north at the Nevada Test Site, Fremont Street hotels enticed prospective guests to lounge poolside at their properties to get the best views, while stars like Frank Sinatra headlined famous casinos, like the Four Queens and Golden Nugget. Nightlife of this echelon earned this legendary downtown scene the nickname "Glitter Gulch".
The action shifted south of Fremont as the Strip began to take shape in the 1980s and 90, until a portion of Fremont Street was converted into a pedestrian mall in 1996s, closing all vehicle traffic to four blocks along Fremont. Massive preservation efforts began, which started with a 12 million light barrel vault canopy covering the street, creating Fremont Street Experience. Beyond that, is the Fremont East District—a section of town that draws artists, small businesses of all types, and visitors and locals alike.
VISITING THE FREMONT EAST DISTRICT TODAY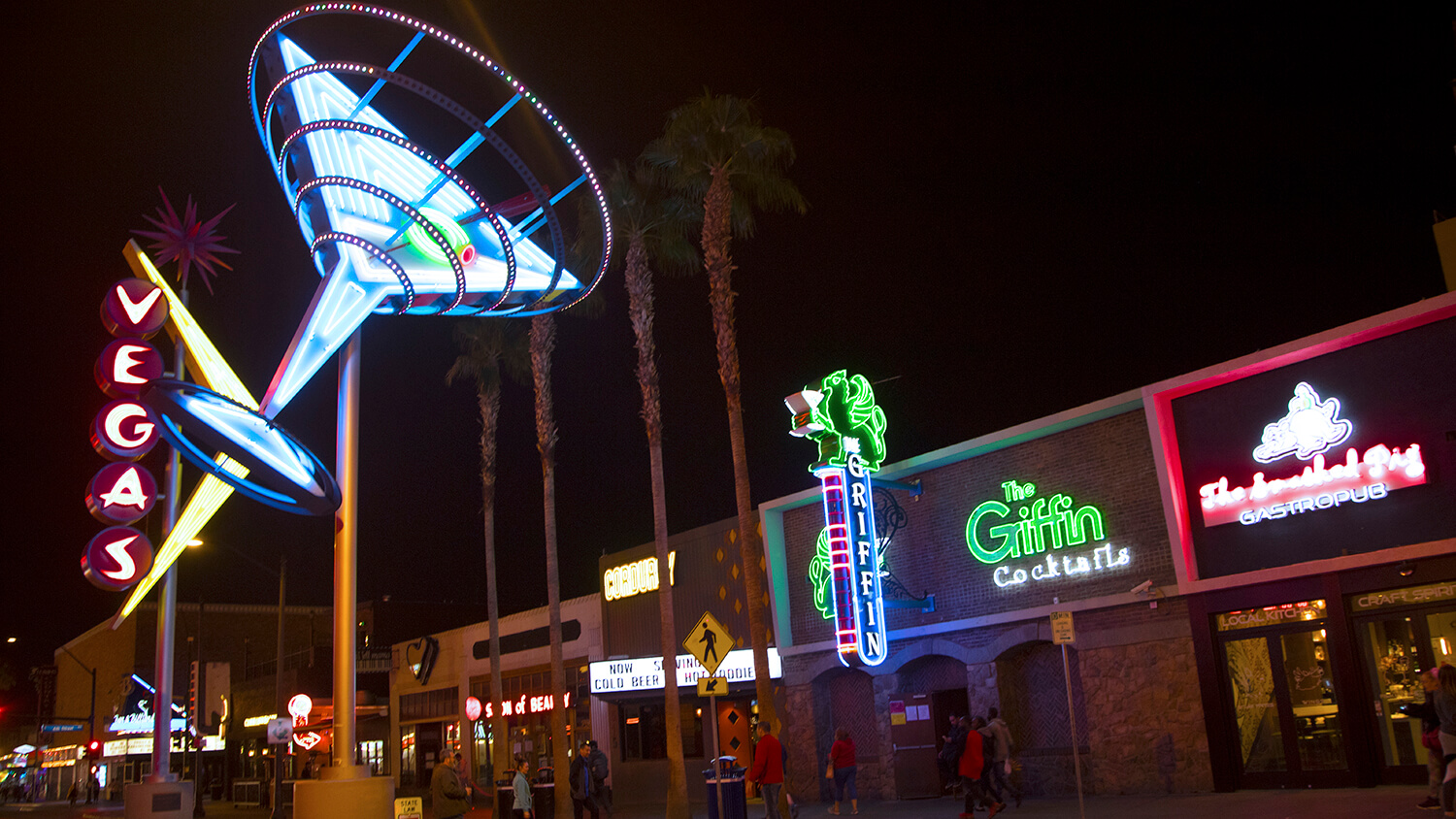 Created in 2002, the Fremont East District is an entertainment district that stretches 6 total blocks from Las Vegas Boulevard East to 8th street, and Ogden Street South to Carson Street. While the Fremont Street Experience is blocked off to vehicle traffic, the Fremont East District operates like a normal street and is vehicle and pedestrian friendly. Here lives a diverse street life, local businesses and eateries, side-walk cafes, bars and cocktail lounges, lively entertainment, and retail and residential living—all while preserving and paying homage to the history that built Las Vegas.
RESTAURANTS, BARS, AND ENTERTAINMENT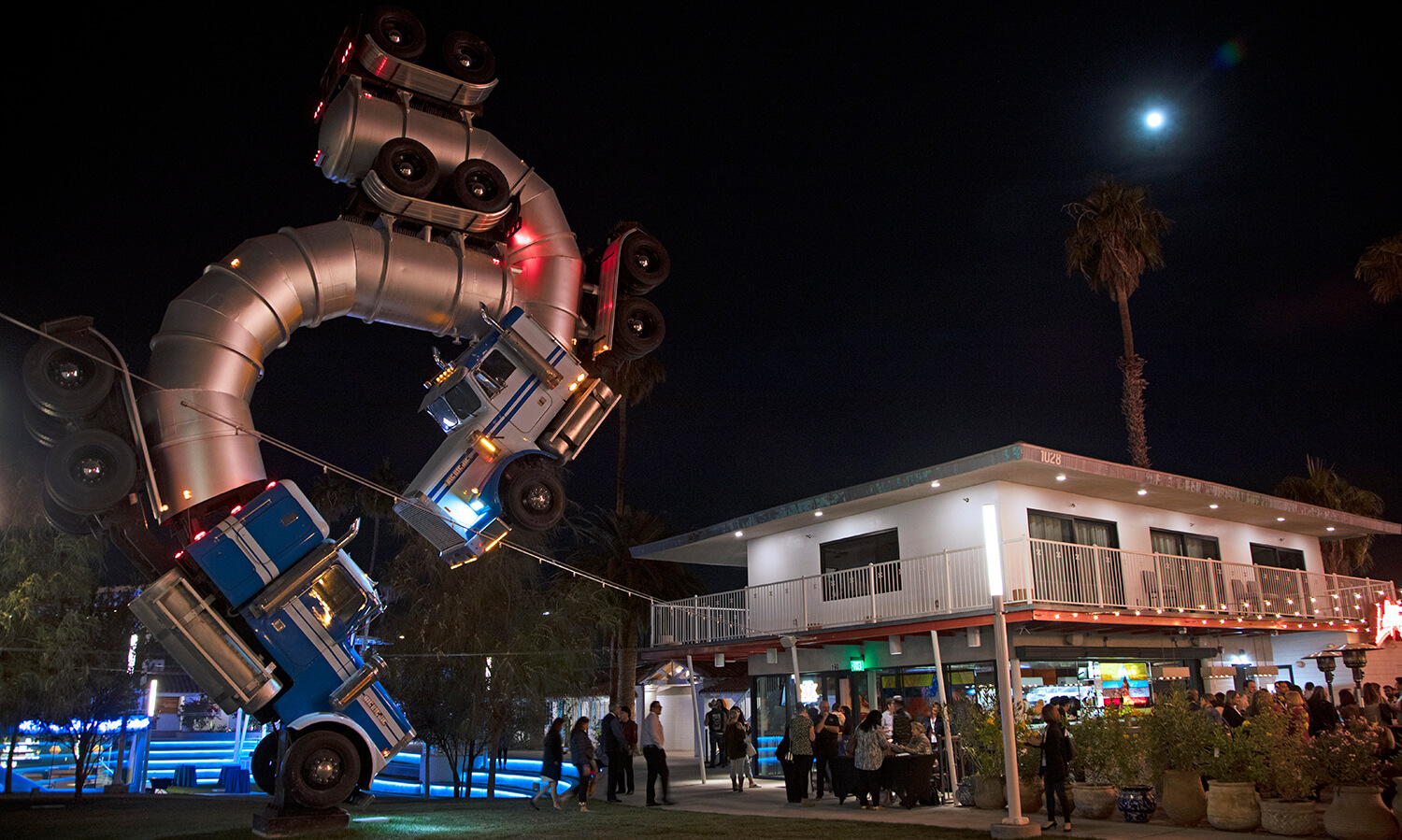 Within the Fremont East District, visitors will find a variety of cultural cuisines ranging from wings and meat layered pizzas at Evel Pie, to handmade black bean burgers at Eat., to cozy fireside craft cocktails at The Griffin. Best yet, the Fremont East District is the perfect balance of old and new—though there are exciting new locally owned businesses found within, Fremont Street still boasts many original institutions that have been slinging drinks since the Rat Pack themselves strolled these streets.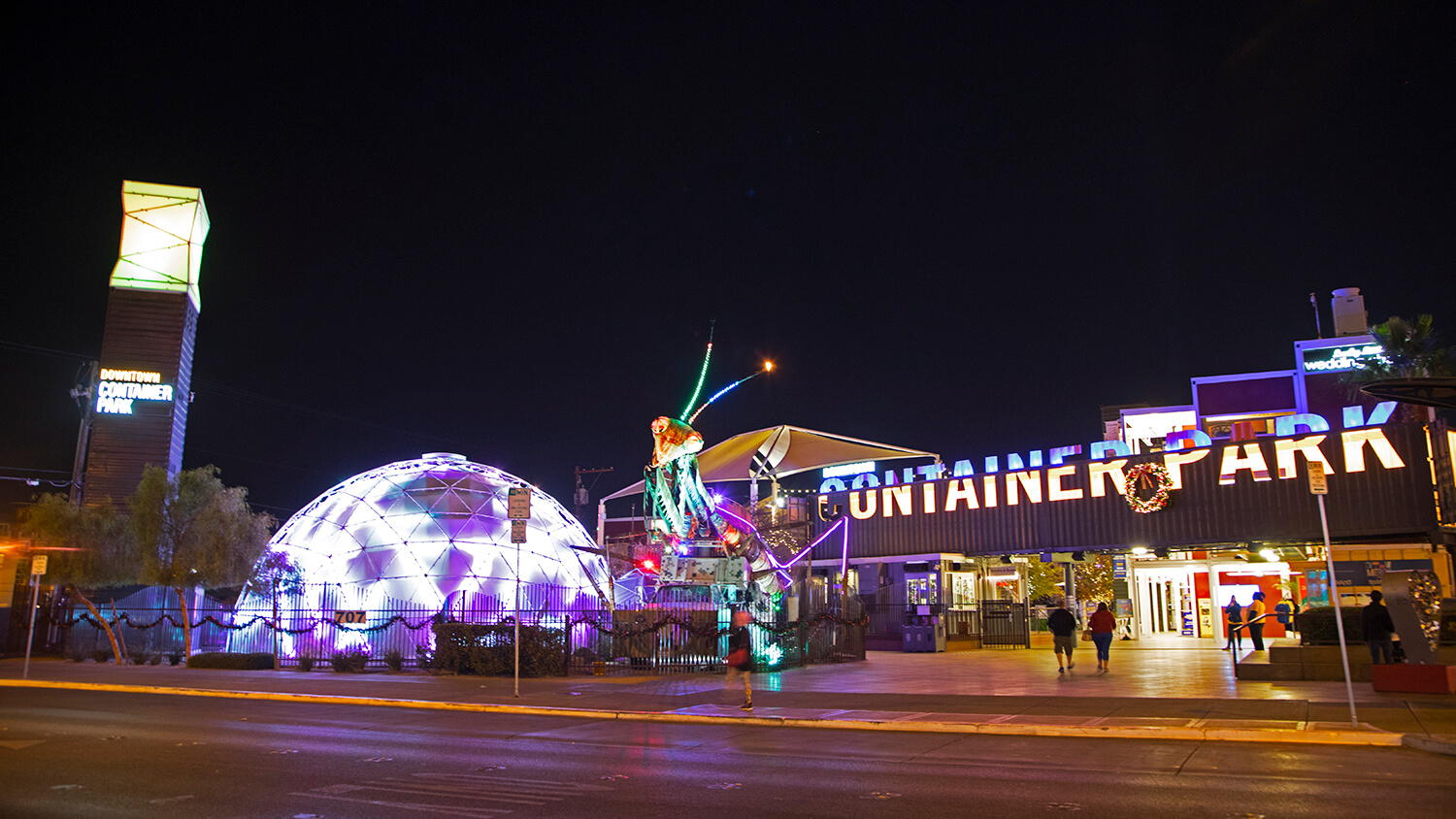 The Container Park anchors the entertainment scene in Fremont East, beckoning guests to a dining, shopping and live music venue made of shipping containers, all thanks to a two story, fire breathing praying mantis who made it's original debut at Burning Man. Aside from that, you can find dozens of fresh murals, interactive art installations, and live music around every corner. And then? There's the perfectly restored neon signage found throughout—thanks to the efforts of the Neon Museum and its partners. Keep an eye out for some of Las Vegas' more iconic neon signs, like the Ruby Slipper, neon cowboy and horse that originally stood at the Hacienda, and other still-standing icons like the El Cortez. While strolling this historic stretch, keep an eye out for all sorts of hotels, shopping, and even a good mix of tattoo shops, cigar bars, and children's boutiques.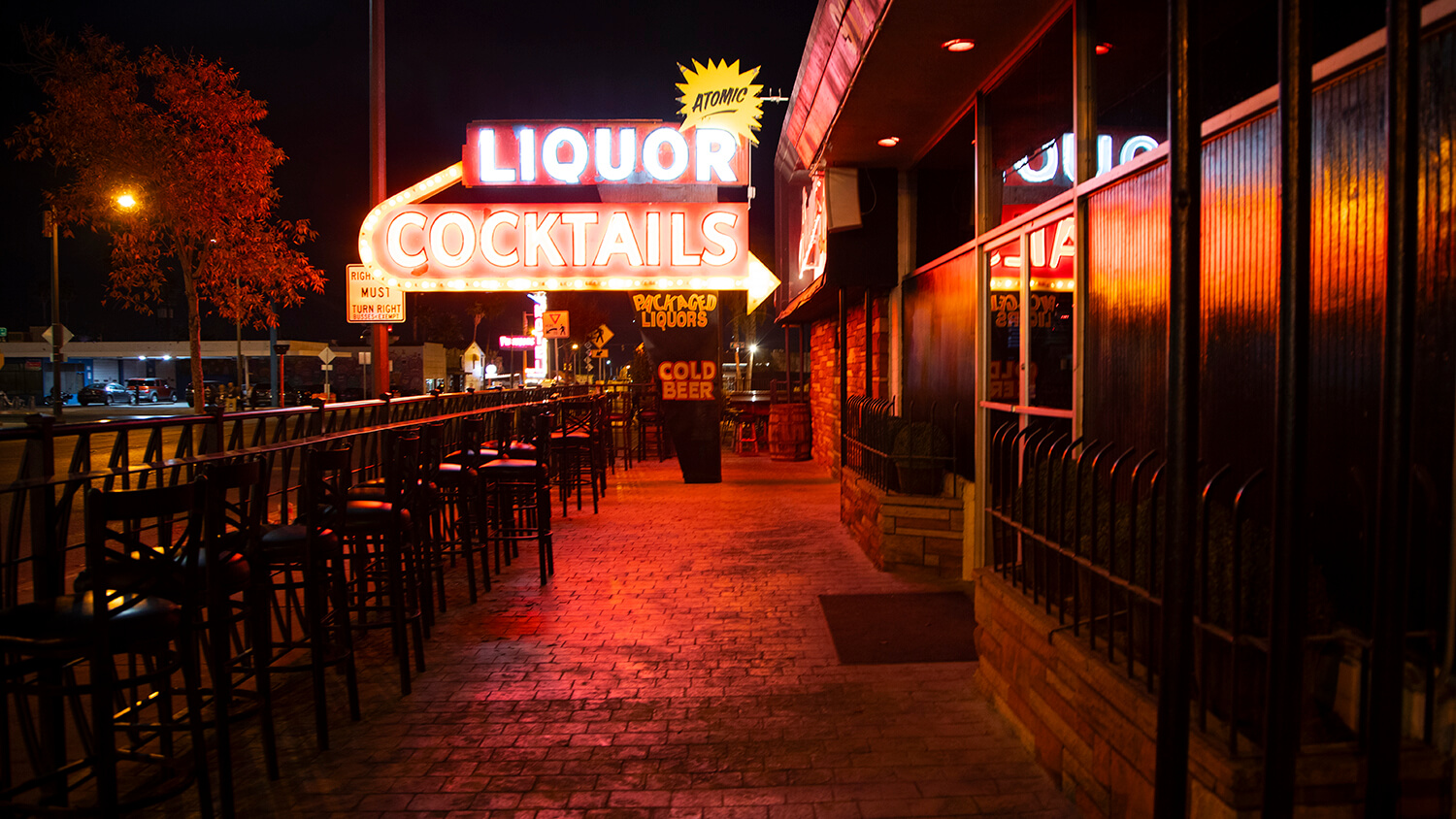 For more information on maps, parking and specific retailers, click HERE.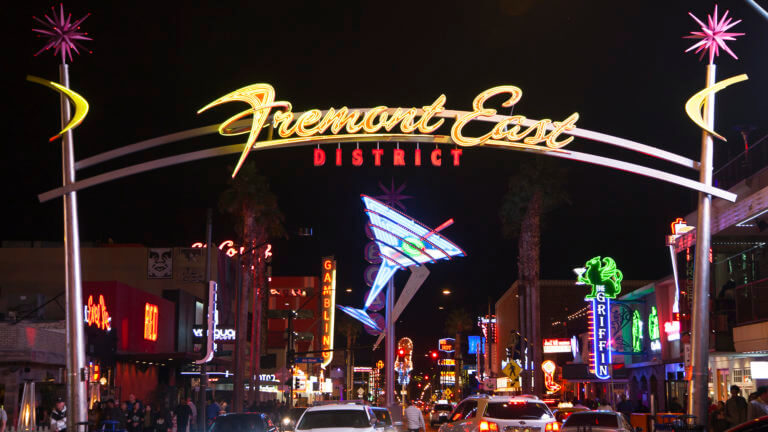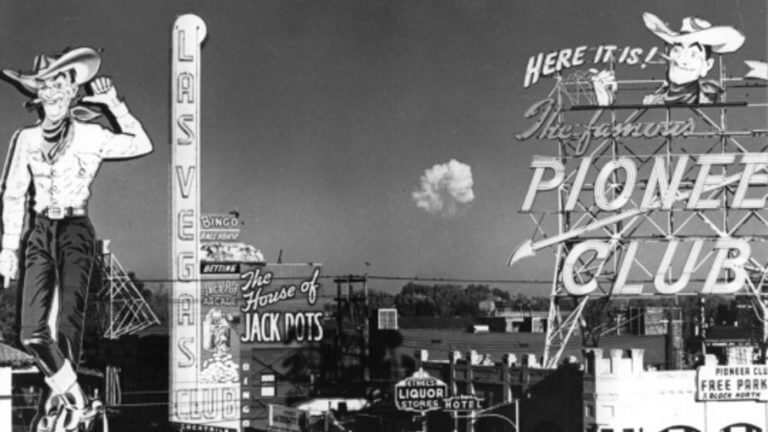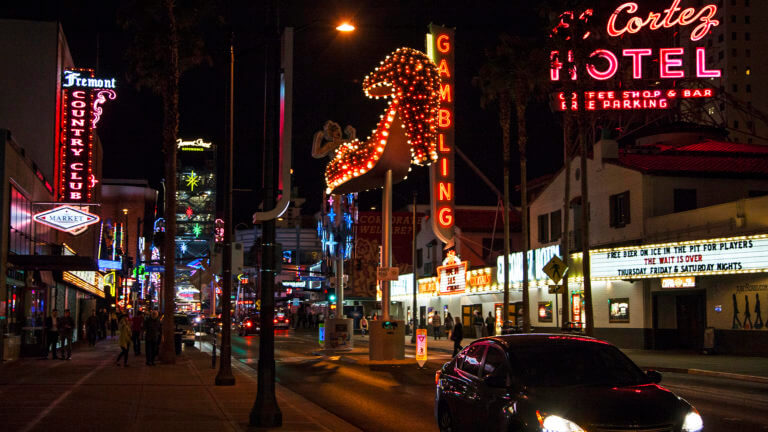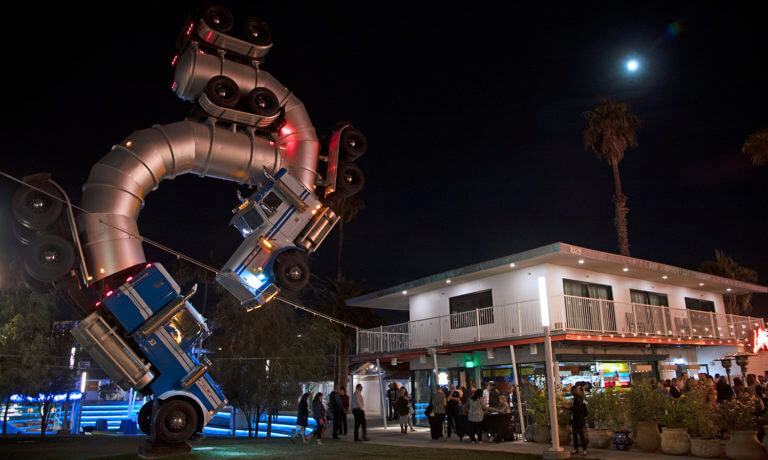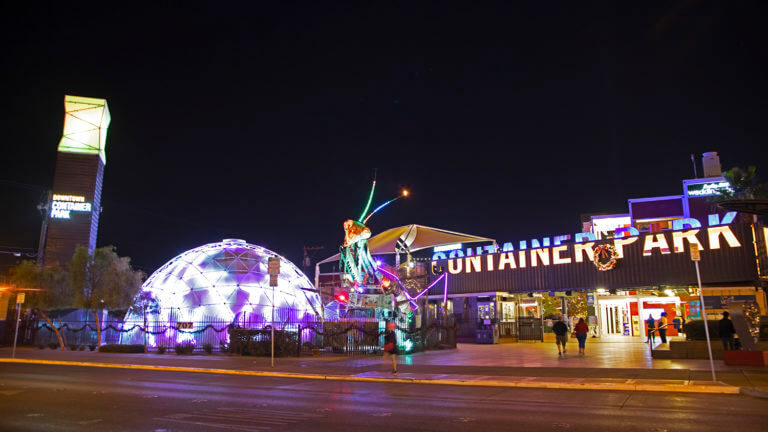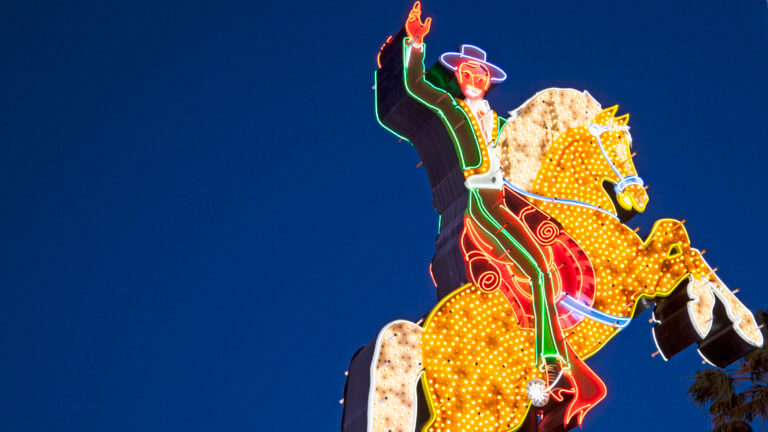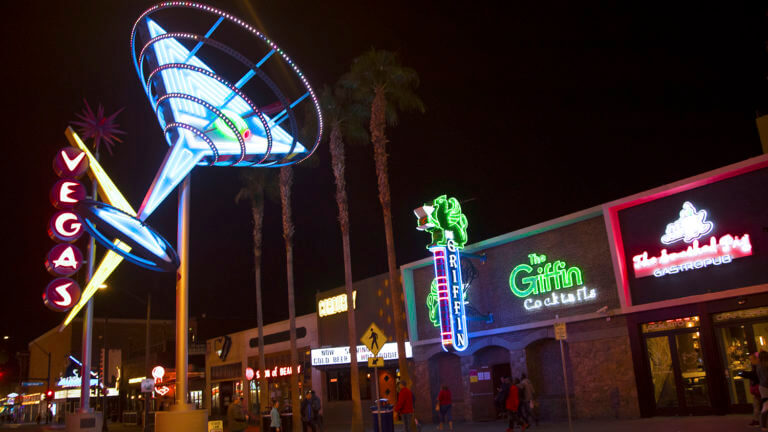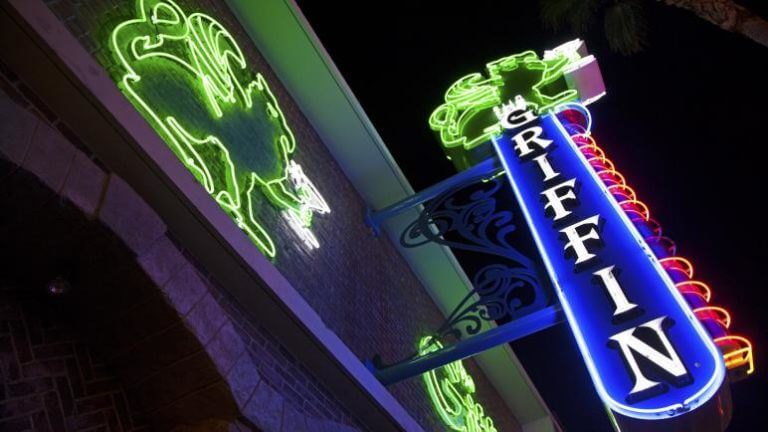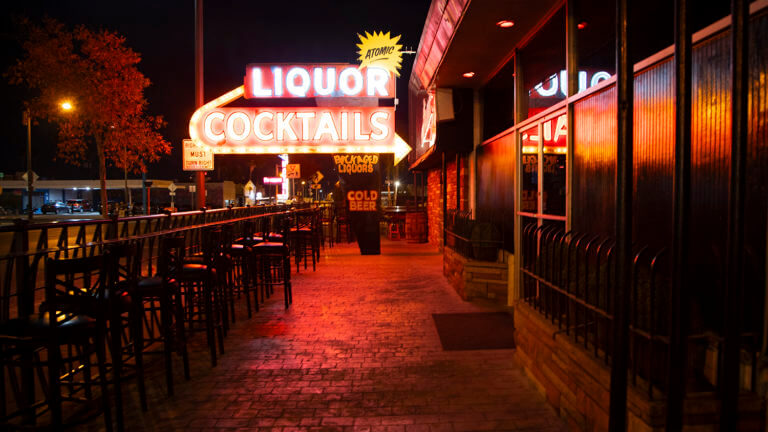 This Location: