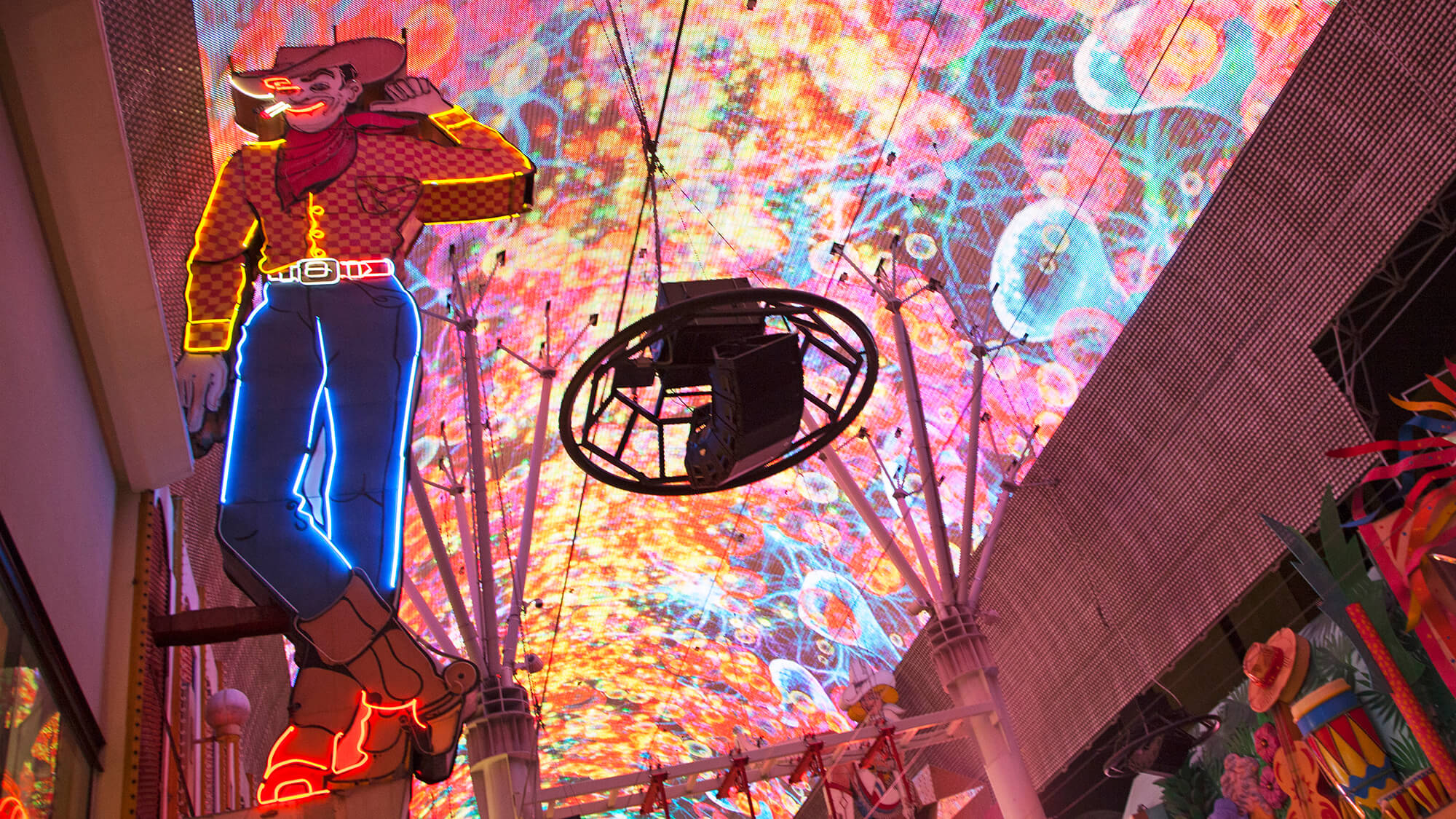 Fremont Street Experience
Fremont Street Was the First Paved Street in Las Vegas
The Fremont Street Experience is Las Vegas' second most famous street scene, following the Las Vegas Strip. Fremont Street was named after explorer John Charles Fremont, and the street itself dates to 1905 when the city of Las Vegas was founded. In 1925, Fremont Street became the first paved street in Las Vegas, and the street had a busy gambling scene long before gambling was legal. Just a few years later in 1931, the Northern Club, a Fremont Street gambling hall, received one of Nevada's first of six gambling licenses in the state and became the first legal casino on Fremont Street.
Before the development of the Las Vegas Strip, Fremont Street was your iconic Vegas scene. Almost any and every television show or movie that featured a Las Vegas nightlife scene included shots of Fremont Street's neon signs and grand casino entrances, and the newfound fame helped Fremont Street earn the nickname "Glitter Gulch." Many famous, or once-famous casinos, are located on Fremont Street, including the Four Queens Hotel and Casino, Golden Gate Hotel and Casino, Golden Nugget, and The Fremont Hotel and Casino.
Today, visitors looking for things to do can check out Vegas Vic, a neon sign that was originally commissioned as a cartoon character by the Las Vegas Chamber of Commerce in 1947. Vic, the Vegas cowboy, has been standing on Fremont Street since 1951. Vic is one of many neon icons that have been maintained, resurrected, restored, or otherwise been given the opportunity to glow another day throughout the district, thanks to the efforts of the Neon Museum and its partners.
Today's Fremont Street Experience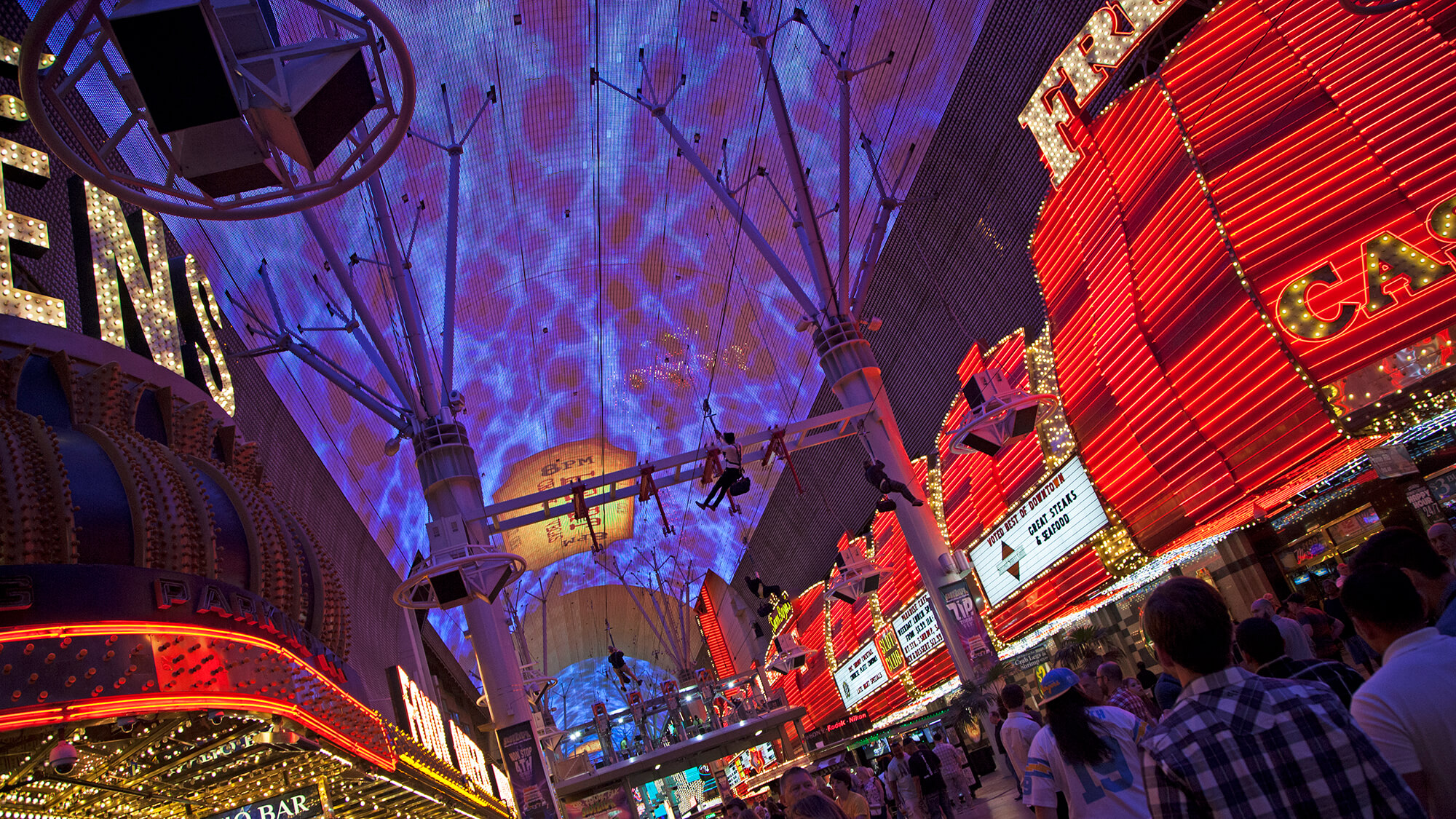 Previously open to vehicles as a typical Las Vegas street, the famous roadway was converted into a pedestrian mall in 1996 and became what we know today as the Fremont Street Experience. Later, in 2004, a barrel vault canopy spanning four blocks was built over the Fremont Street Experience, and now the canopy features nearly 12 million LED lights. Themed light and sound shows begin at dusk and play every hour. The shows pay homage to some of Las Vegas' well-known facets, including race car driving and Area 51. When light and sound shows are not playing, music is continually playing on a 550,000-watt sound system that runs the length of the Fremont Street Experience.
The Fremont Experience includes six Las Vegas city blocks that run from Las Vegas Boulevard East to 8th Street and from Ogden Street South to Carson. Visitors can check out both the historic El Cortez Hotel and Casino and the famed cocktail bar the Downtown Cocktail Room, which are within walking distance from each other.
Fun Things To Do at the Fremont Street Experience
Slotzilla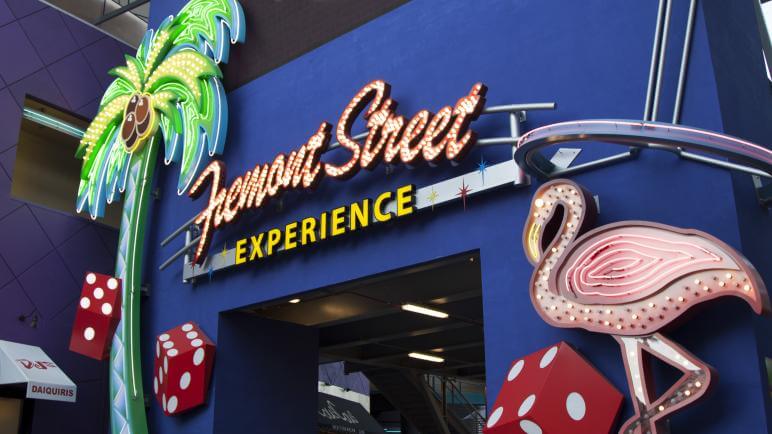 A new zip line opened at the Fremont Street Experience called Slotzilla. Thrill-seekers launch from the world's largest slot machine, which is a 12-story tower, and fly the lower zip line or the upper zip line and both zip lines run through the Fremont Street Experience's Viva Vision light canopy.
In addition to the impressive light canopy, visitors can expect to see celebrity impersonators, live music and even a few newlyweds along their ride. The zip line is a great way to get an overview of the Fremont Street Experience.
Viva Vision
The motto must be bigger is better in Las Vegas, because in addition to a giant slot machine, Fremont Street is also home to world's largest video screen, the Viva Vision canopy. This light canopy covers the Fremont Street Experience walking the promenade and broadcasts vibrant light shows at all hours of the day and night.
Get Sharky With It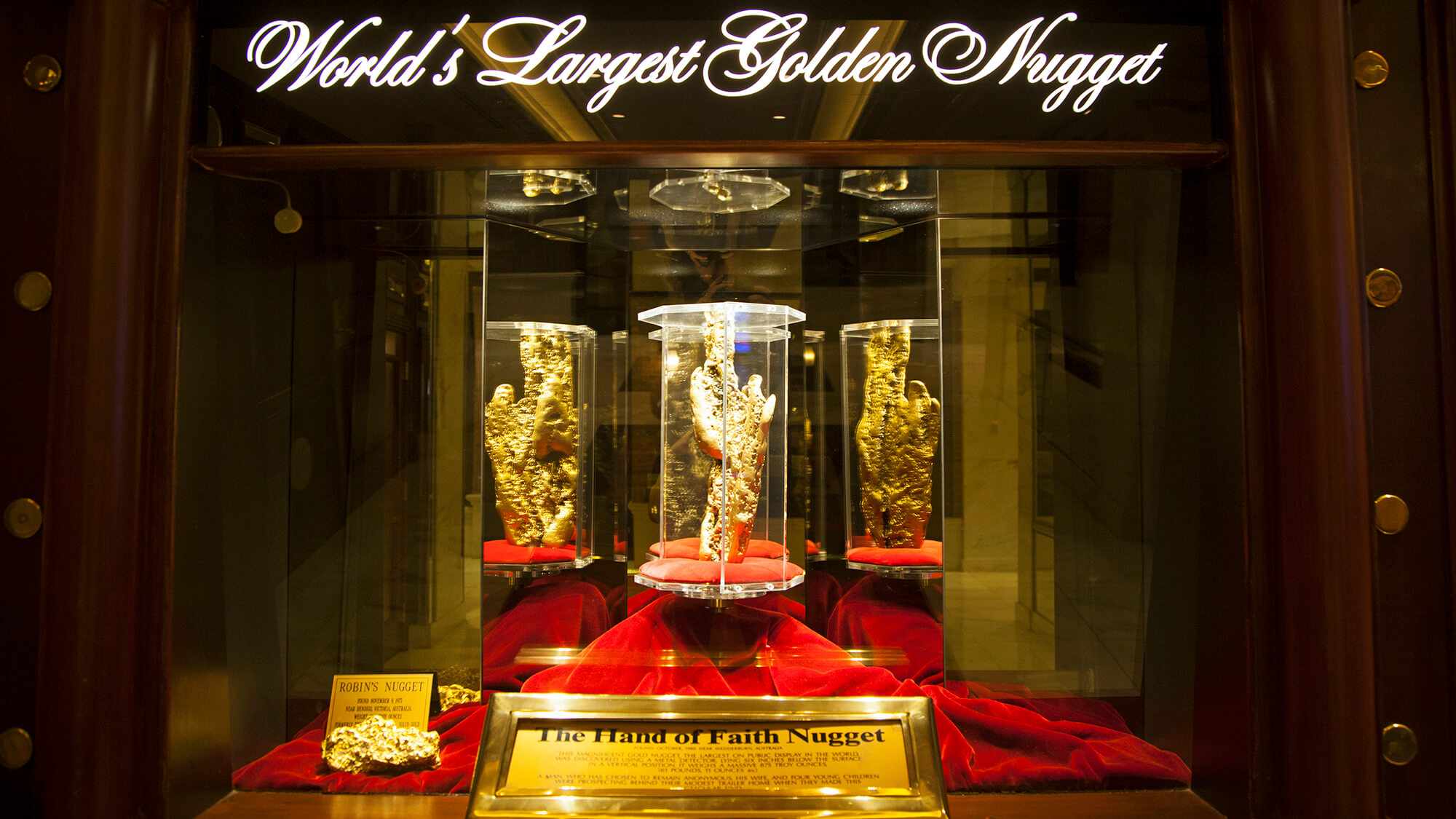 Fremont Street in Las Vegas has a Golden Nugget casino that has a 200,000-gallon shark aquarium where you can watch sharks of all sizes and species from behind glass, or you can get up close and personal with the sharks on a guided tour that is hosted by one of the Golden Nugget's marine biologists. On the tour, you can witness feeding time and learn all about the different types of sharks.
Neon History of Las Vegas
History buffs and retro lovers unite at the Neon Museum, which saves and preserves iconic Las Vegas neon signs. Many are vintage signs of celebrated casinos long gone, and the museum hosts guided tours through an outdoor exhibit space that is known as the Neon Boneyard of retired neon signs. Visitors can also go on self-guided tours, which are allowed on a limited basis.
Fear the Walking Dead Survival
An immersive, walk-through attraction, Fear the Walking Dead Survival is equal parts thrill ride, escape room, maze, and an interactive video game and this event attracts thrill seekers, adventure lovers, and the occasional zombie or two!
Fear the Walking Dead is a collaboration between AMC, Fremont Street Experience, and Triotech, which is a Canadian company that creates technologically advanced interactive attractions around the world. Open from 5 pm to midnight, Fear the Walking Dead Survival is ticketed and there is no age minimum, but guests must be at least 3' 4" tall. You can find the ticket office at the base of the Slotzilla zip line launch tower.
Look like a Million Bucks on Fremont Street
Take a photo with 1 Million Dollars at Binion's Million Dollar Display, which holds all the bills in a case that resembles a pyramid. Photos are free, and you will receive a 6 x 8 glossy photo inside a souvenir frame.
Know Before You Go: Fremont Street Experience With Kids
While plenty of families have plenty of fun bringing younger visitors to the Fremont Street Experience (especially to dine or visit the above attractions), some parents may want to be aware that Downtown Las Vegas is still… well, Downtown Las Vegas. That means "superheros," showgirls in peacock costumes, and many other interesting characters in various amounts of attire, often there as street performers hawking photo-ops for tips. It's also a free-drinking vibe, so you're bound to see visitors frequenting the many casinos, streetside bars, or gigantic novelty cocktail cup booths along the promenade, and/or acting like they've done so.
Where is the Freemont Street Experience in Las Vegas
Fremont Street is designated between Main Street and Sahara Avenue, and auto traffic begins at Las Vegas Boulevard. At Sahara Avenue, Fremont Street leaves Las Vegas proper and continues as Boulder Highway.
CONTACT INFO
425 Fremont Street
Las Vegas, NV 89101
(702) 678-5600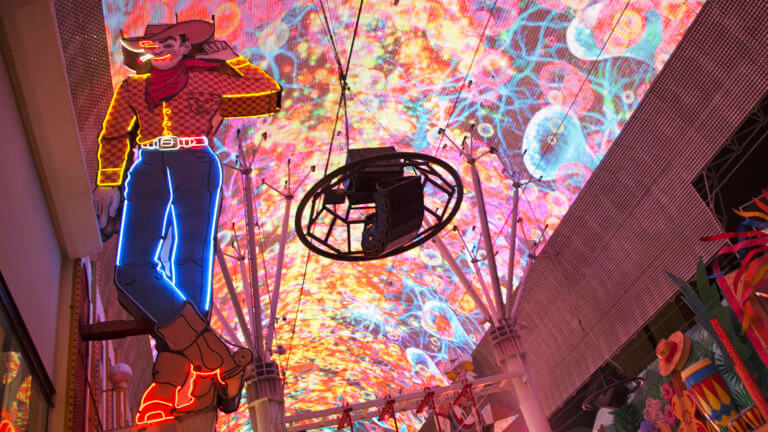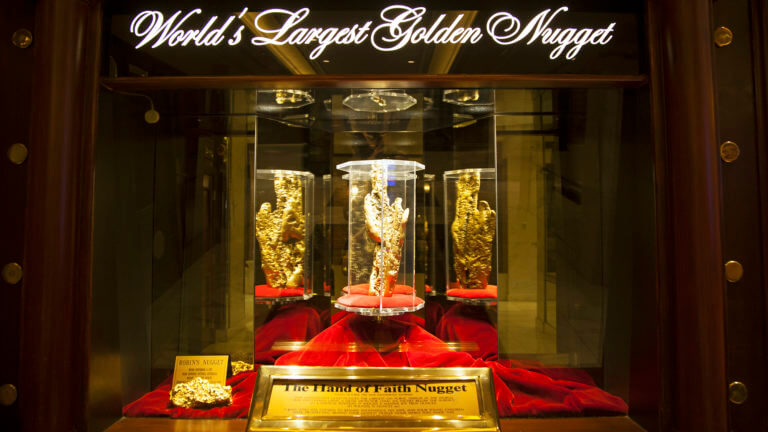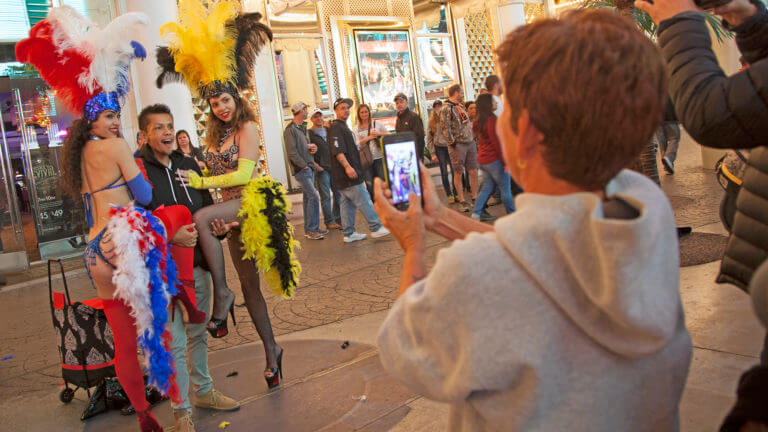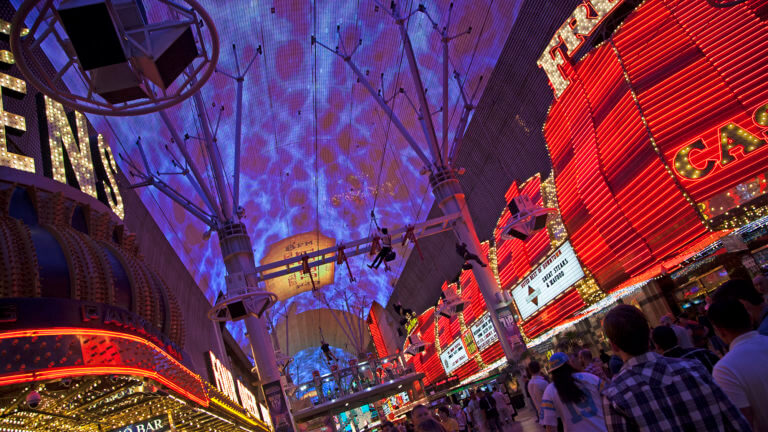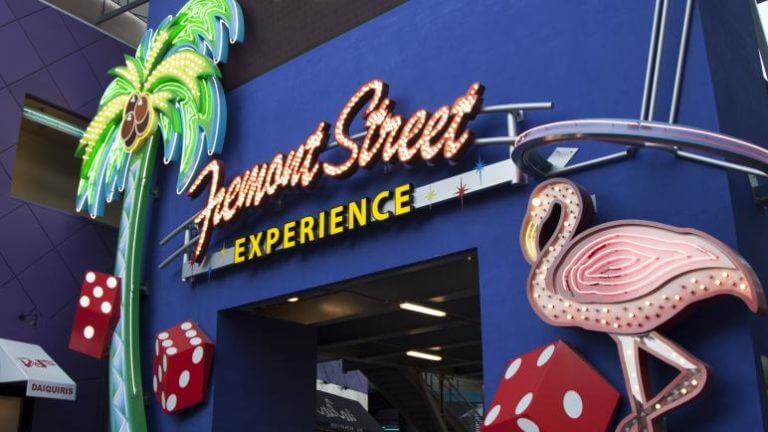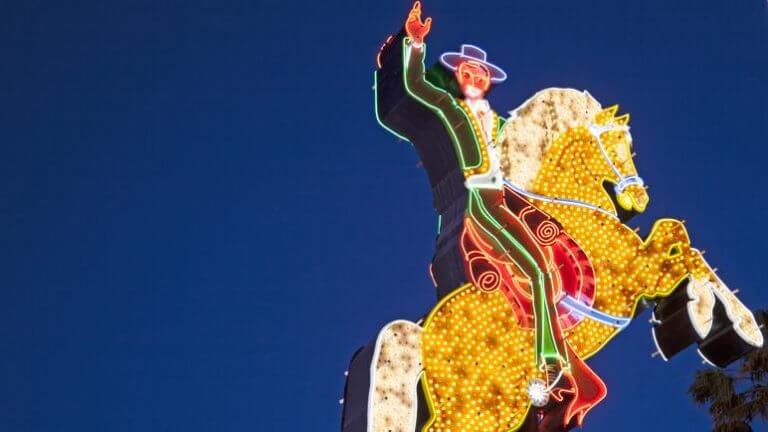 This Location: