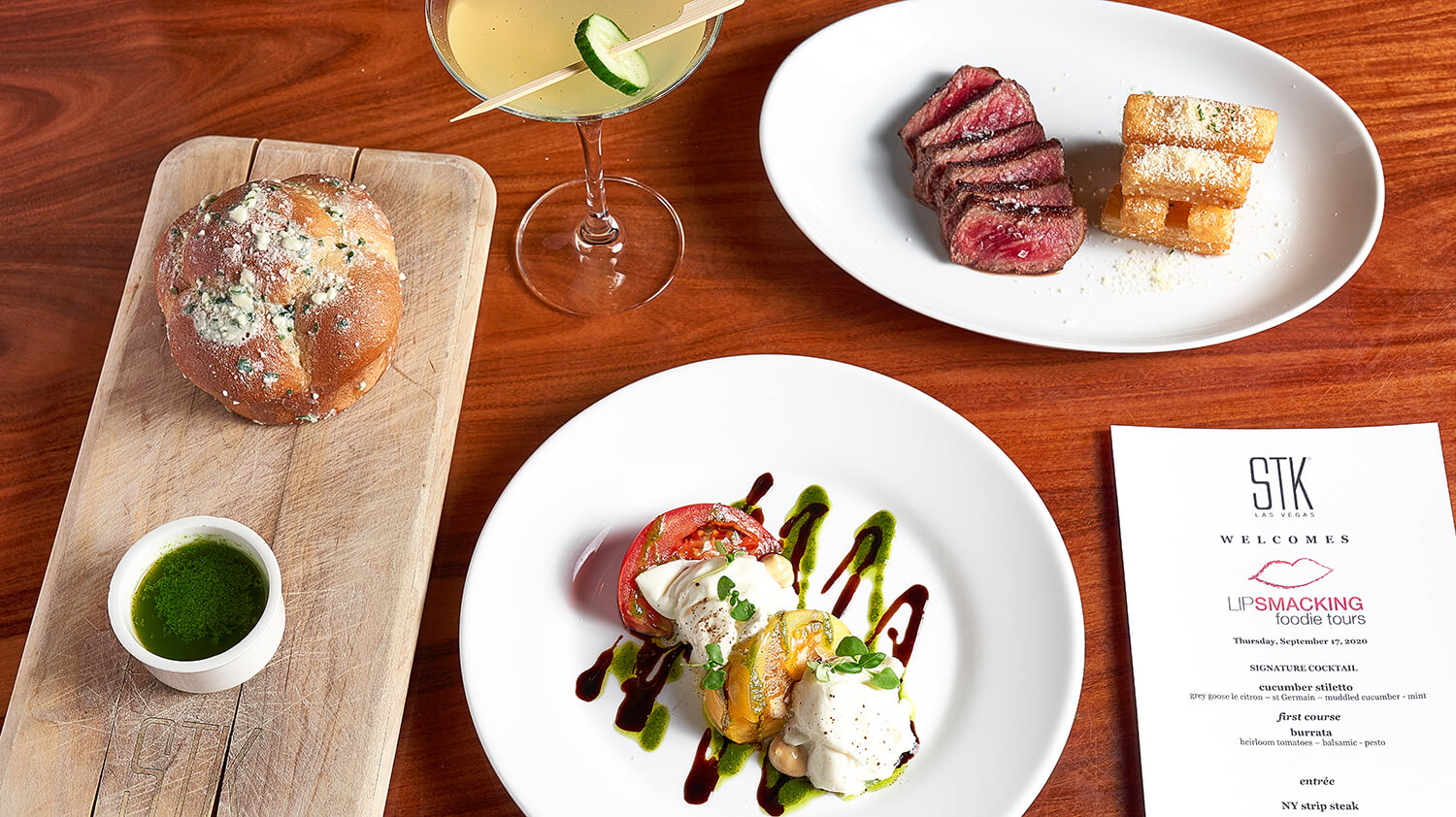 Lip Smacking Foodie Tours
Innovative Lip Smacking Foodie Tours is the premier culinary walking tour company, whose award-winning curated dining experiences in Las Vegas have proved so successful that it has proudly expanded to offer them around the country, and even in Canada.
Imitators may have attempted to follow in its footsteps, but Lip Smacking Foodie Tours remains the most established and acclaimed food tour company in Vegas with an unparalleled 5-year track record that includes a multitude of repeat patrons, legions of private group bookings, and a slew of media accolades.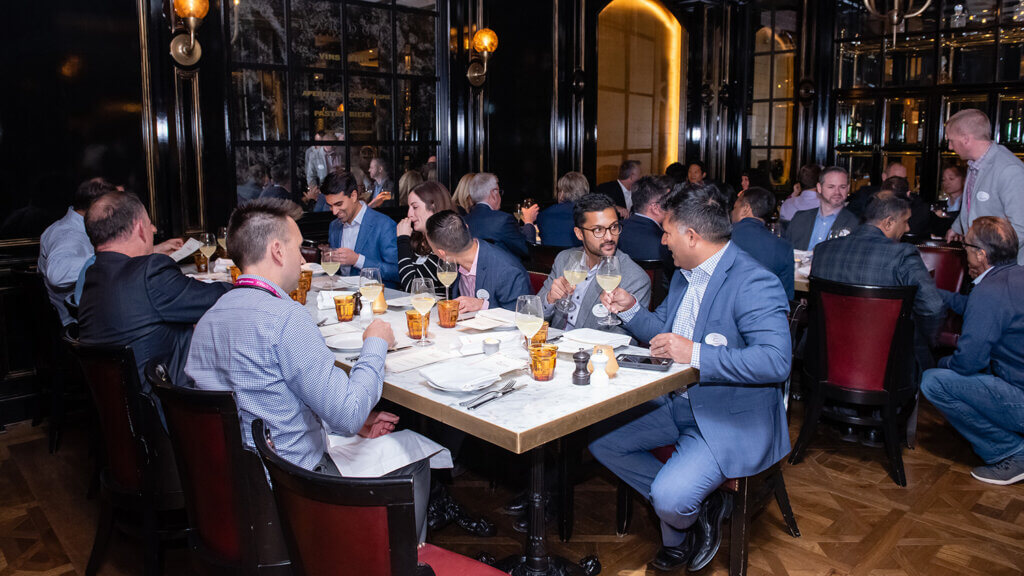 It was the first such company, and set the bar exceedingly high, partnering exclusively with the most renowned restaurants to craft an immersive dining experience with VIP service that would be near impossible to replicate otherwise.
Guests are ushered immediately past long lines and velvet ropes to the best seat in the house at 4 renowned restaurants, enjoying 3 or 4 signature dishes at each venue – a veritable feast that must be experienced to be believed. Each tour is led by a professional guide, whose friendly manner and deep-seated knowledge are bar none.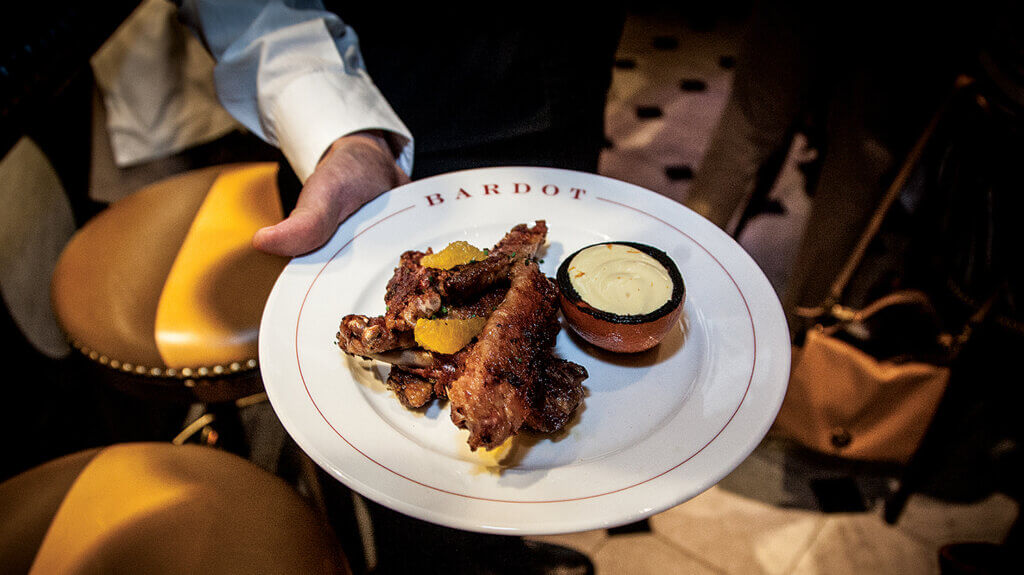 Lip Smacking Foodie Tours was founded by veteran restaurant industry professionals. With years of experience and exclusive connections, they knew there had to be a better way for visitors and locals alike to get the most bang when going out for a night on the town. They created a way for diners to visit several of the hottest restaurants in one afternoon or evening, without having to devote endless hours to researching establishments or calling for reservations on their own. Because its founders are so attuned to the ever-changing dining scene in this dynamic city, patrons can always be assured access to only the most exciting and worthy restaurants that have committed to partnering with no other food tour company.
Tours With Distinction
Lip Smacking Foodie Tours remains the originator. The company has been featured in the New York Times, Chicago Tribune, Los Angeles Times, Dallas Morning News, USA Today, Las Vegas Review-Journal, Forbes, and other notable publications. Its founder was named "2018 Meetings Trendsetter'' by Meetings Today; spotlighted in Connect Corporate magazine's "40 Under 40'' in 2019; and in Vegas Inc. magazine's "40 Under 40" in 2020.
The company was given the honored distinction of "preferred partner member'' of Virtuoso, the invitation-only member network catering to luxury travel advisors.
It also has garnered these distinctions:
"Best Tour'' by Las Vegas Review-Journal in 2019, 2018, 2017, and 2016
"Best Food Tour" by Las Vegas Review-Journal in 2019 and 2018
"Best Date Night Spot" by Las Vegas Review-Journal in 2019 and 2018
"Best Fine Dining" by Las Vegas Review-Journal in 2017
"Best Brunch" by Las Vegas Review-Journal in 2017
"Certificate of Excellence'' by TripAdvisor in 2019, 2018, and 2017
"Top 10 of 2019 Food and Beverage Ideas" by Meetings Professionals International in 2019
"Best Food/Beverage Tour Operations'' by The World Food Travel Association in 2018
"Best New Tour'' by Thrillist in 2015
"#1 Food Tour" by TripAdvisor; and "#1 Tour" by Yelp
Helicopter Tour
Las Vegas Strip Tour
Downtown Las Vegas Tour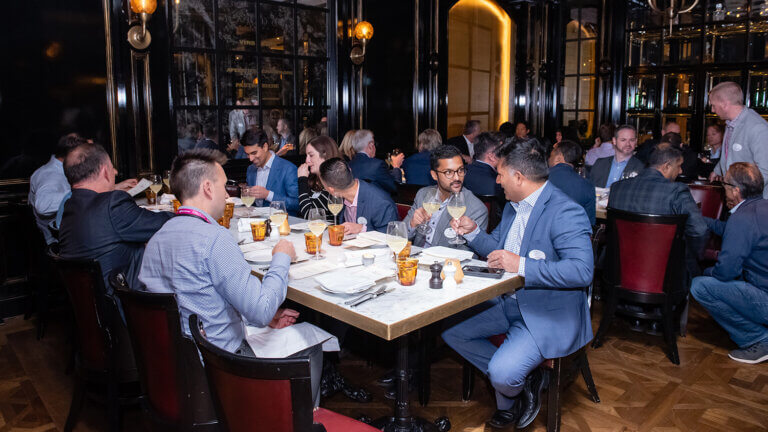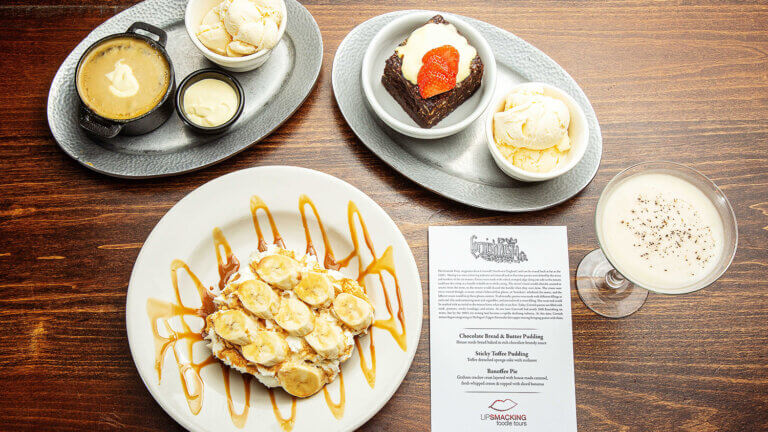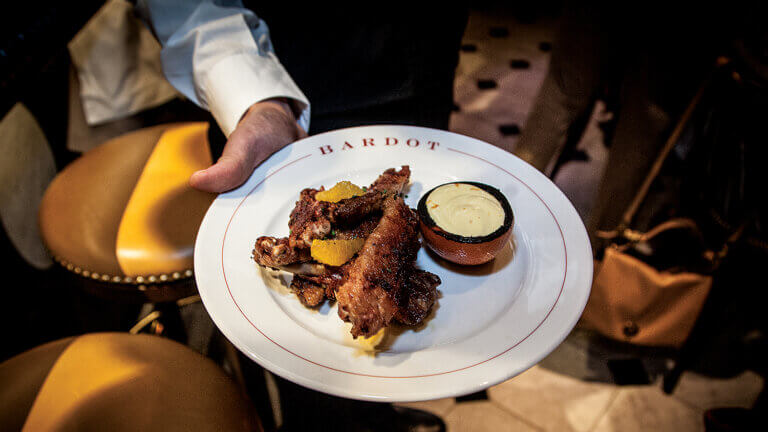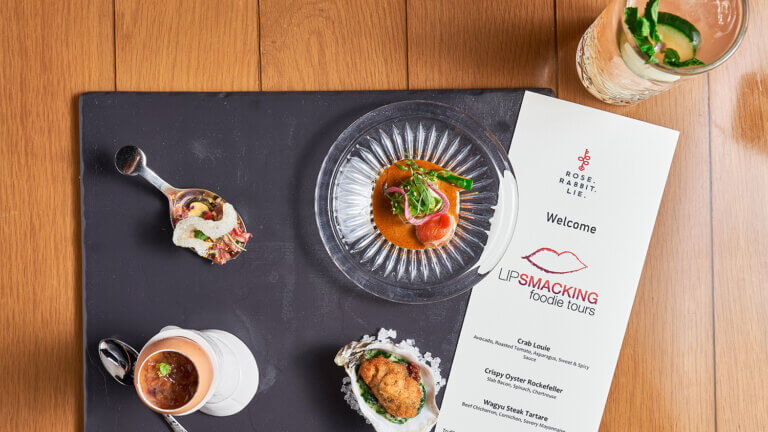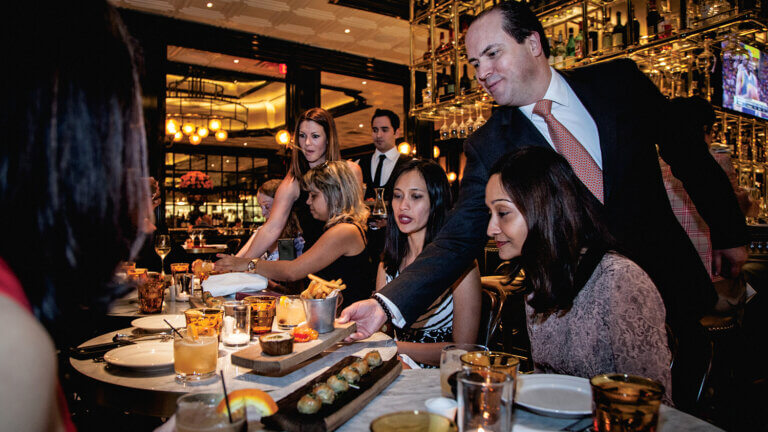 This Location: