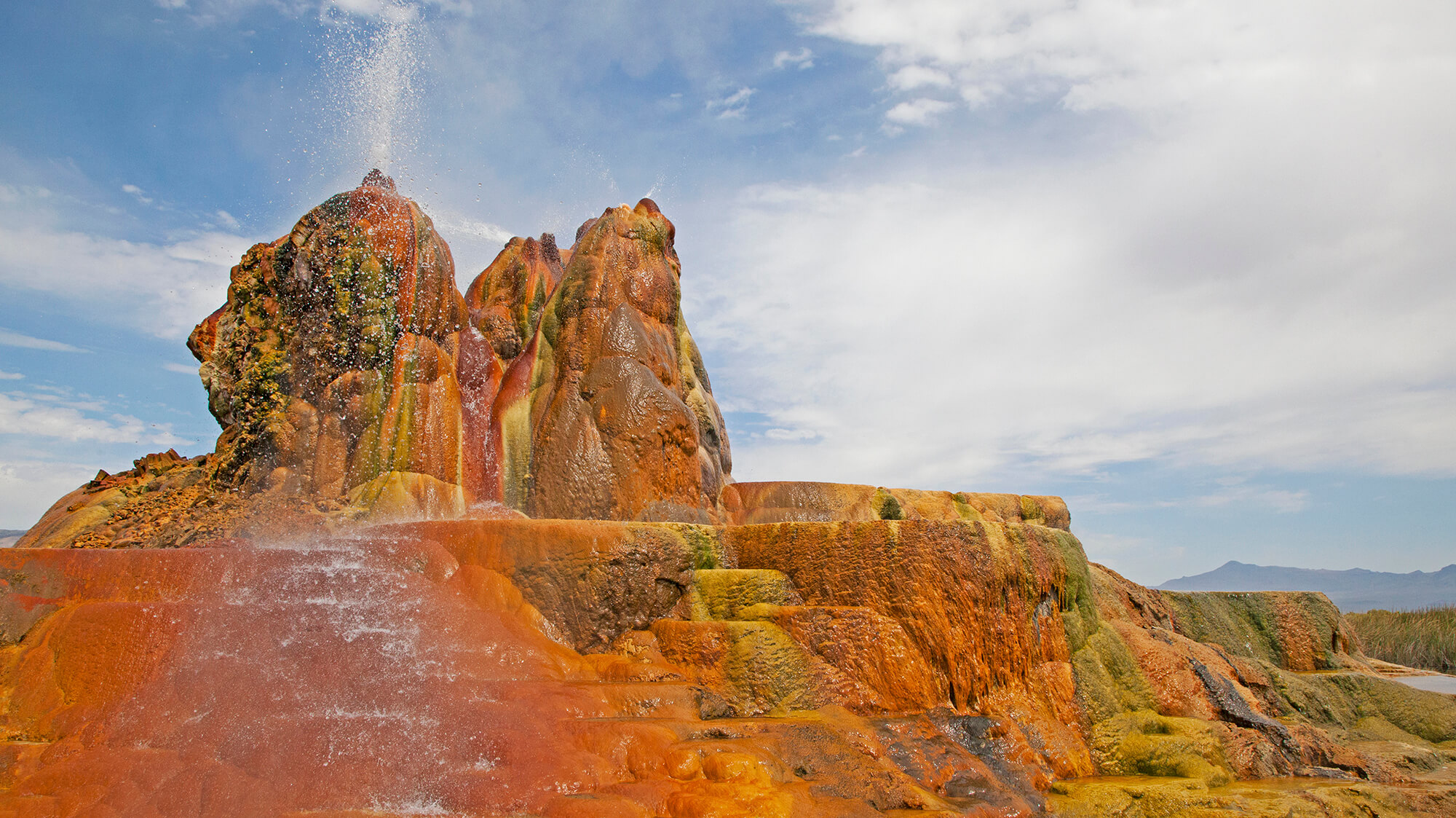 Water in the desert always creates amazing things—in this case, it happens to be a kaleidoscopic, man made geyser jutting 12 feet out of the ground, spraying natural hot springs water across spectacular, shallow pools creating and supporting all kinds of life. Situated off State Route 34 about 30 minutes north of Gerlach on the edge of the Black Rock Desert, visitors can embark on Fly Ranch nature walks, featuring a 1.5 mile loop among the historic property at its lush, spring-fed wetland ecosystem, capped off with a visit to stunning Fly Geyser itself.
Historic Fly Ranch
Located on private land, the Historic Fly Ranch has been part of the northwestern Nevada story for more than 100 years. Not far from the Applegate-Lassen Cutoff along the California Trail, many pioneers passed through the now-famous Black Rock Desert as they made their way west to northern California. When a family of pioneers settled here, they likely didn't know their newly settled property was located on Nevada's Hualapai Geothermal Flats, and while digging a well to make their land usable for ranching, hit geothermal waters of about 200 degrees Fahrenheit. Because the water ran so hot, it couldn't be used for agricultural purposes and was abandoned.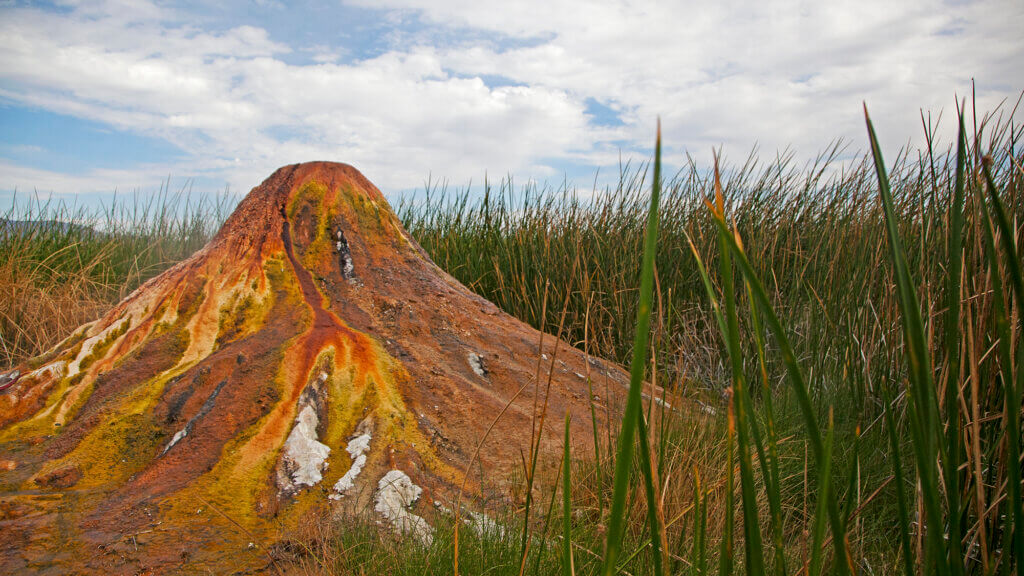 Though the first man-made geyser sat bubbling for decades, a second location was tapped for water by a geothermic energy company in the 1960s which was hot, but not hot enough to harness energy. Though the second drill site was re-sealed, a new, even larger geyser formed a couple hundred feet away from the original geyser, growing each year from the pressure of the geothermal waters and minerals deposited on the surface of this high desert landscape. A 12-foot calcium carbonate cone spewing nearly boiling water formed, resulting in this spectacular man-made geyser you can arrange to tour today. This three pronged geyser constantly sprays, depositing minerals and enabling growth of multi-colored algae on its surrounding natural terraces.
Fly Ranch Nature Walks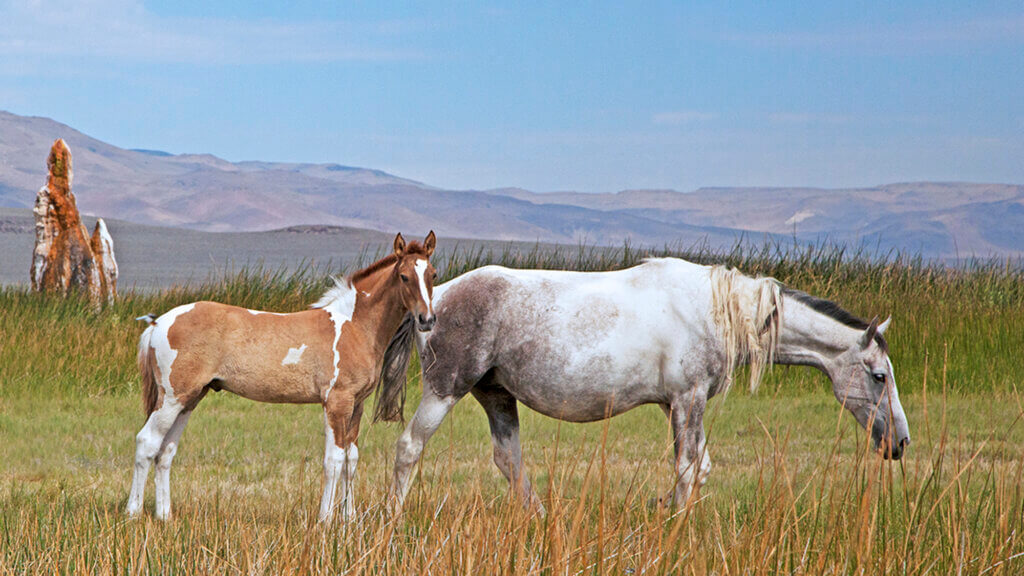 In 2016, the non-profit Burning Man Project purchased the Fly Ranch Geyser and ranch, offering limited public access tours to the geyser and surrounding wetland ecosystem. Friends of Black Rock-High Rock docents accompany visitors in small groups (minimum of 10) for a 2.5 hour tour of the grounds, offering an immersive experience of this truly dynamic environment. To the north, plan to visit wetlands, see wildlife, and several geothermal wonders including three man made geysers, including Fly Geyser. To the south, tours will visit an area of the ranch where Burning Man art can be seen and you can learn about the area and land use.
Know Before You Go
Admission to Fly Ranch Nature Walks is $43 for adults and free to kids 12 and under. Reserve your spot through Ticket Leap to explore scenic Fly Ranch on a guided Nature Walk. Covid-19 precautions will be followed; face masks will be required throughout the walk.
Though Fly Geyser is surrounded by natural hot springs runoff water, tour participants will not be able to soak in the hot springs pools due to insurance and liability. For more information on the multitude of other BLM-managed hot springs in the Black Rock, click here.
During the walks, the Burning Man Project asks to keep cameras, devices, recorders and phones tucked away to experience the land without distractions. There will be an opportunity to take photos at the conclusion of the walk when visiting the geysers.
Walks may occur in less than ideal weather conditions—plan ahead and come prepared.
Dogs and other pets are not allowed on tours.
Fly Ranch is not open to the public without a pre-arranged tour. DO NOT TRESPASS. Fly Geyser lies on private property, and protected by year-round guardians on-site at all times.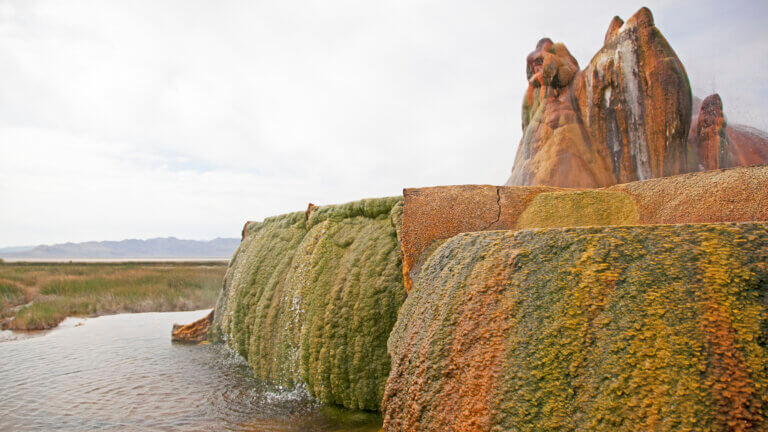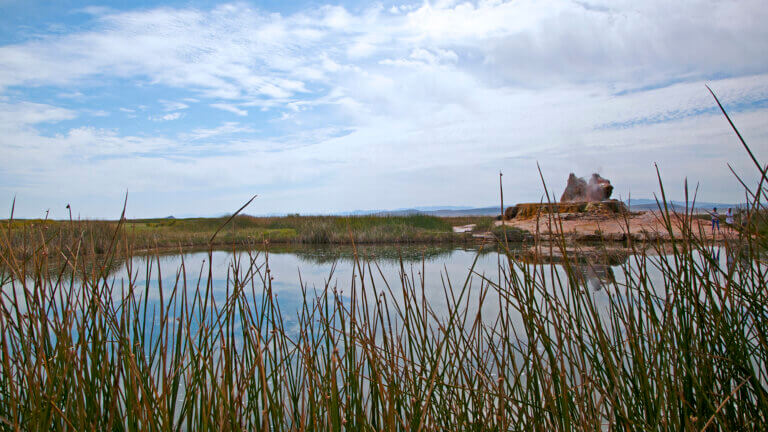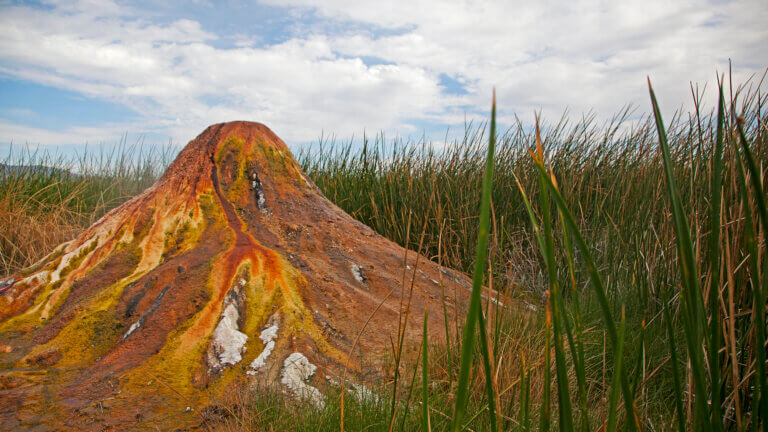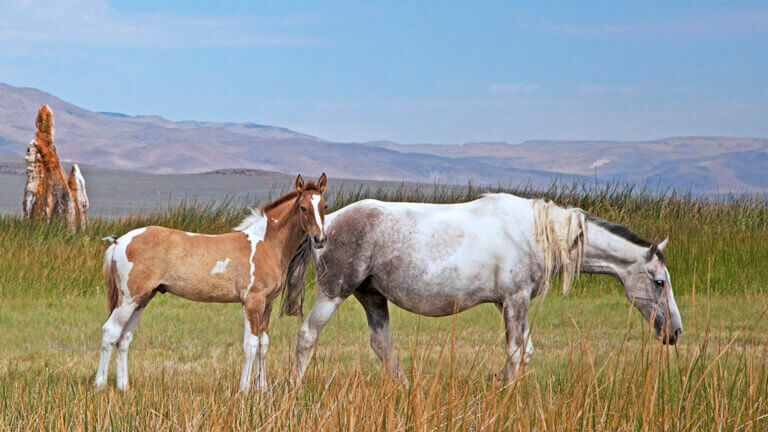 This Location: