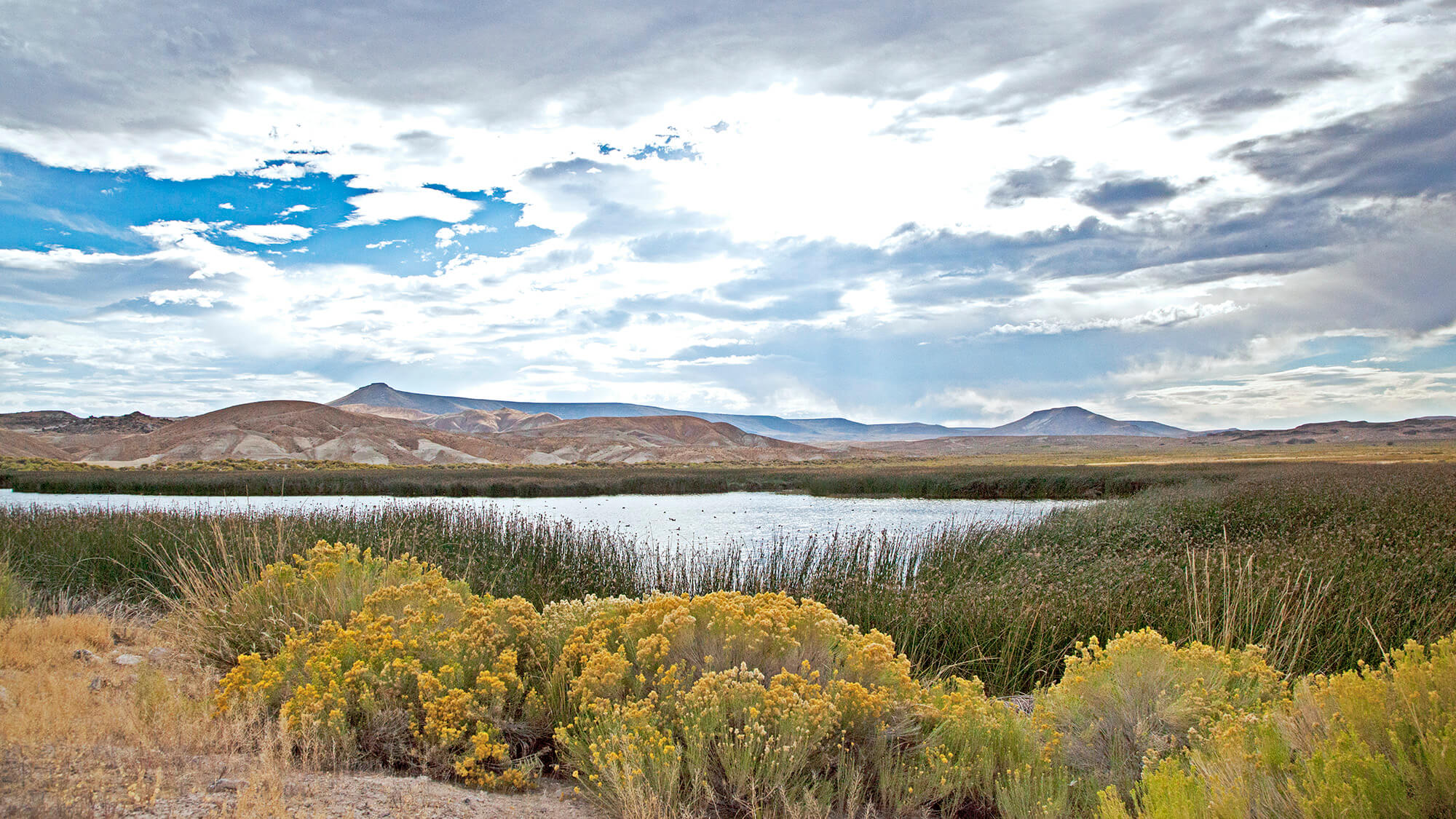 Sheldon National Wildlife Refuge
Home of the Pronghorn Antelope
Established in 1931, Sheldon National Wildlife Refuge was created to provide a habitat for pronghorn antelope, as well as to protect a variety of other sensitive species of plants and animals. Other species calling Sheldon NWR home include bighorn sheep, mule deer, sage grouse, pygmy rabbit, and a handful of songbirds native to the Great Basin, as well as endangered and threatened fish and rare plants. Massive Sheldon National Wildlife Refuge spans 572,896 acres of land, making it the third-largest animal refuge in the Lower 48. (Number two is Desert NWR north of Las Vegas.)
The American pronghorn antelope is the second-fastest land animal in the world (second only to the cheetah) and the fastest land animal in North America, reaching up to 60 miles per hour at full speed. The American pronghorn evolved thousands of years ago when two species of cheetahs hunted North America. While cheetahs slowly phased out of existence here, pronghorn hung on as long as they could, including in this unique slice of northwestern Nevada. Eventually, pressure from overhunting and habitat destruction pushed the pronghorn to the brink of extinction, with the population falling from countless millions to a shocking estimated 13,000. Thanks to federal protection, hunting restrictions, and the establishment of refuges—starting with this one—there are now about a million pronghorn roaming the West, including around 30,000 here in Nevada and 2,500 in Sheldon National Wildlife Refuge alone.
Visiting Sheldon National Wildlife Refuge
The Sheldon National Wildlife Refuge is situated in Nevada's remote high-desert northwestern corner—nearest the tiny community of Denio, Nevada. The landscape is vast, rugged, and punctuated with waterfalls, narrow gorges, and lush springs among rolling hills, expansive tablelands of sagebrush, and rolling valleys dotted with small streams flowing into terminal lakes. When visiting the area, you'll be taken aback by the spectacular panoramas; the tables seem to never end, but do so abruptly, creating rugged vertical cliff faces. Among the higher ranges in Sheldon is Catnip Mountain, which is right around 7,300 feet in elevation, while the lower reaches bottom out at about 4,200 feet at the refuge's northeastern boundary.
A Hot Springing, Rockhounding Utopia
In this backcountry haven for off-grid adventure, you'll encounter a sense of wide-open freedom beyond your wildest dreams, including while pursuing a wide variety of recreational activities. Indoor overnight options are available at Denio Junction, while Virgin Valley Warm Springs and Campground makes for a great basecamp when exploring all that northwestern Nevada has to offer; then again, if you have the proper gear and a suitable vehicle, home is where you park it. If you're into rockhounding, this is the part of the state to hunt for a black fire opal—Nevada's state gemstone—at multiple pay-to-dig opal mines in the Virgin Valley area.
Know Before You Go
The Sheldon National Wildlife Refuge is one of the most remote places in Nevada, so be sure to plan ahead and travel prepared. Your only fuel option in this part of the state is in Denio, so be sure to tank up and carry extra fuel, as you'll often be 100+ miles away from the nearest gas station, and even farther away from anywhere to buy food or supplies. Always remember to carry a spare tire (and know how to change it!), let someone know where you're going and when you plan to return, know how to read a paper map and navigate without cell service, and bring more food, snacks, and water than you think you'll need. Be sure to brush up on Nevada's Dirt Road Code to ensure you're prepared for your overlanding excursion.
Hours:
The Sheldon Refuge is open year-round for fishing, wildlife observation, and photography. Hunting is allowed during designated hunting seasons. For more information on planning your trip to Sheldon NWR, get in touch with the refuge directly at (775) 941-0199, and be sure to secure all necessary permits through the Nevada Department of Wildlife.
Admission:
There are no entrance fees for the Sheldon Refuge. Dispersed overnight camping is allowed, but there are camping and driving restrictions to protect the wildlife.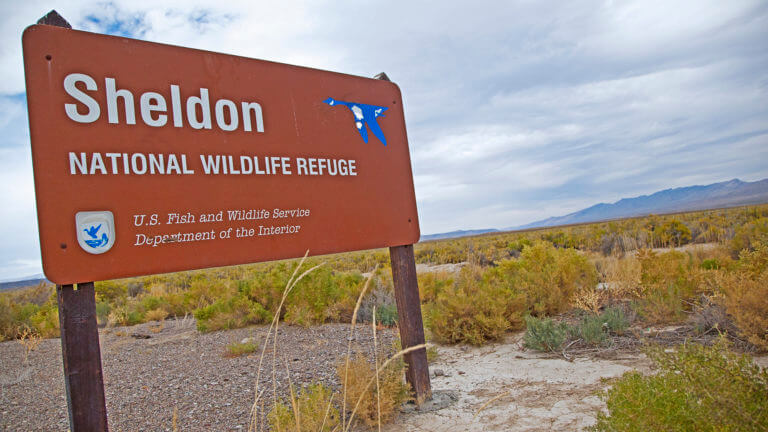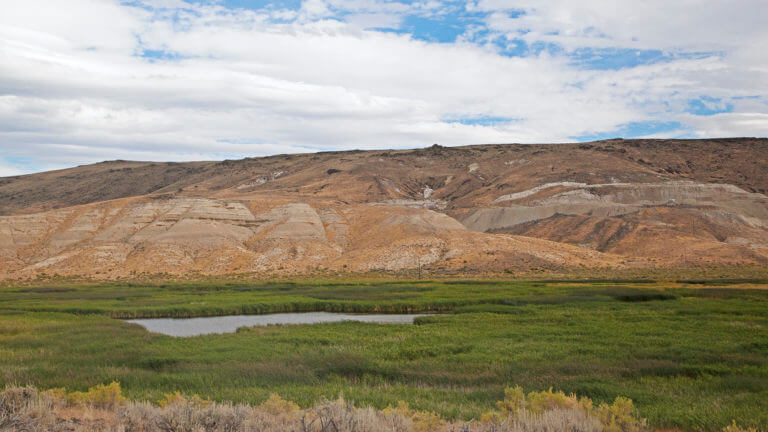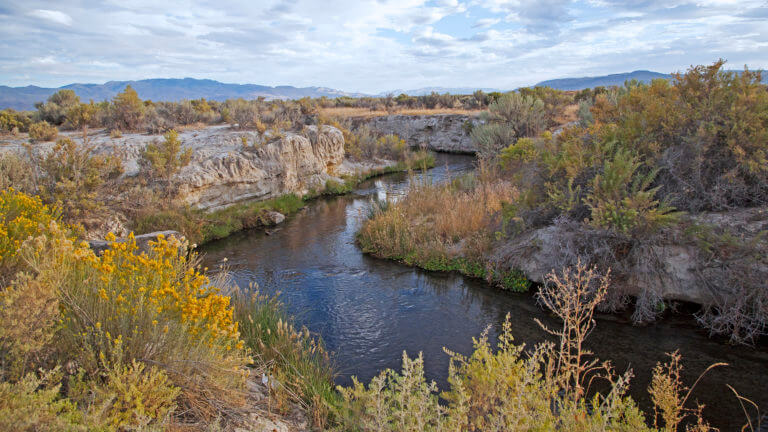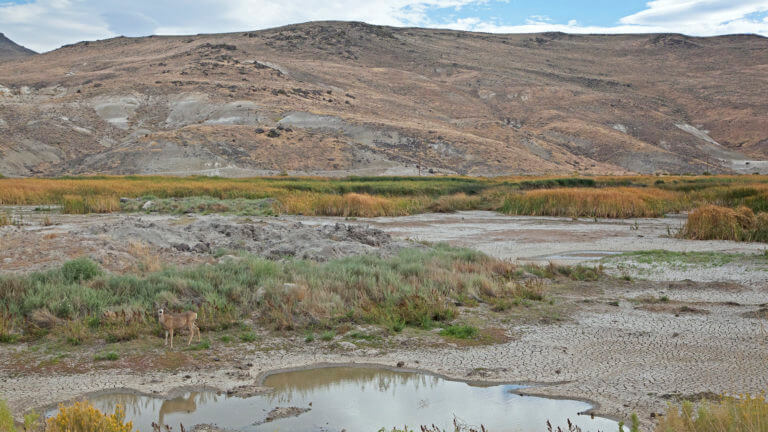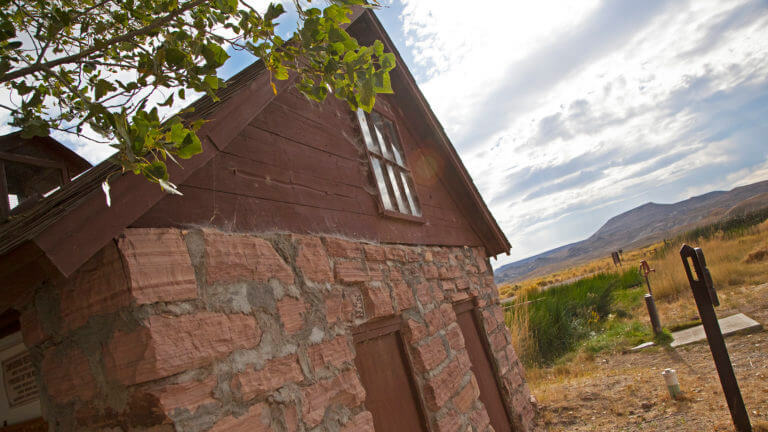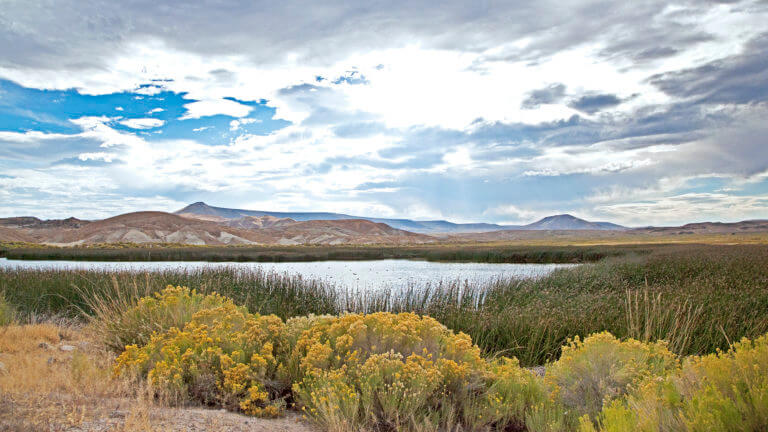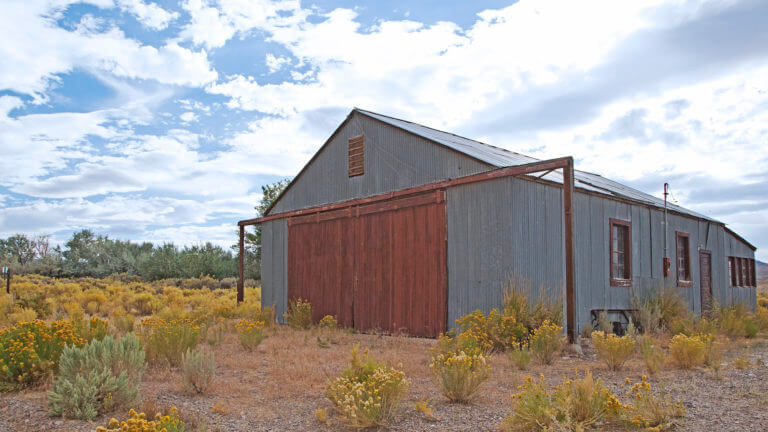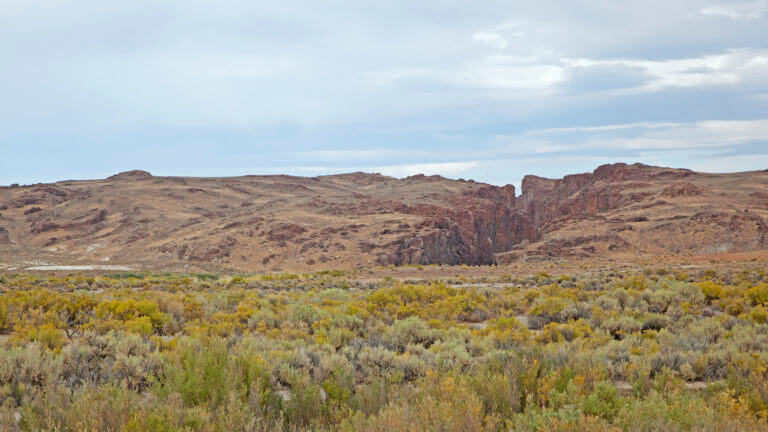 This Location: