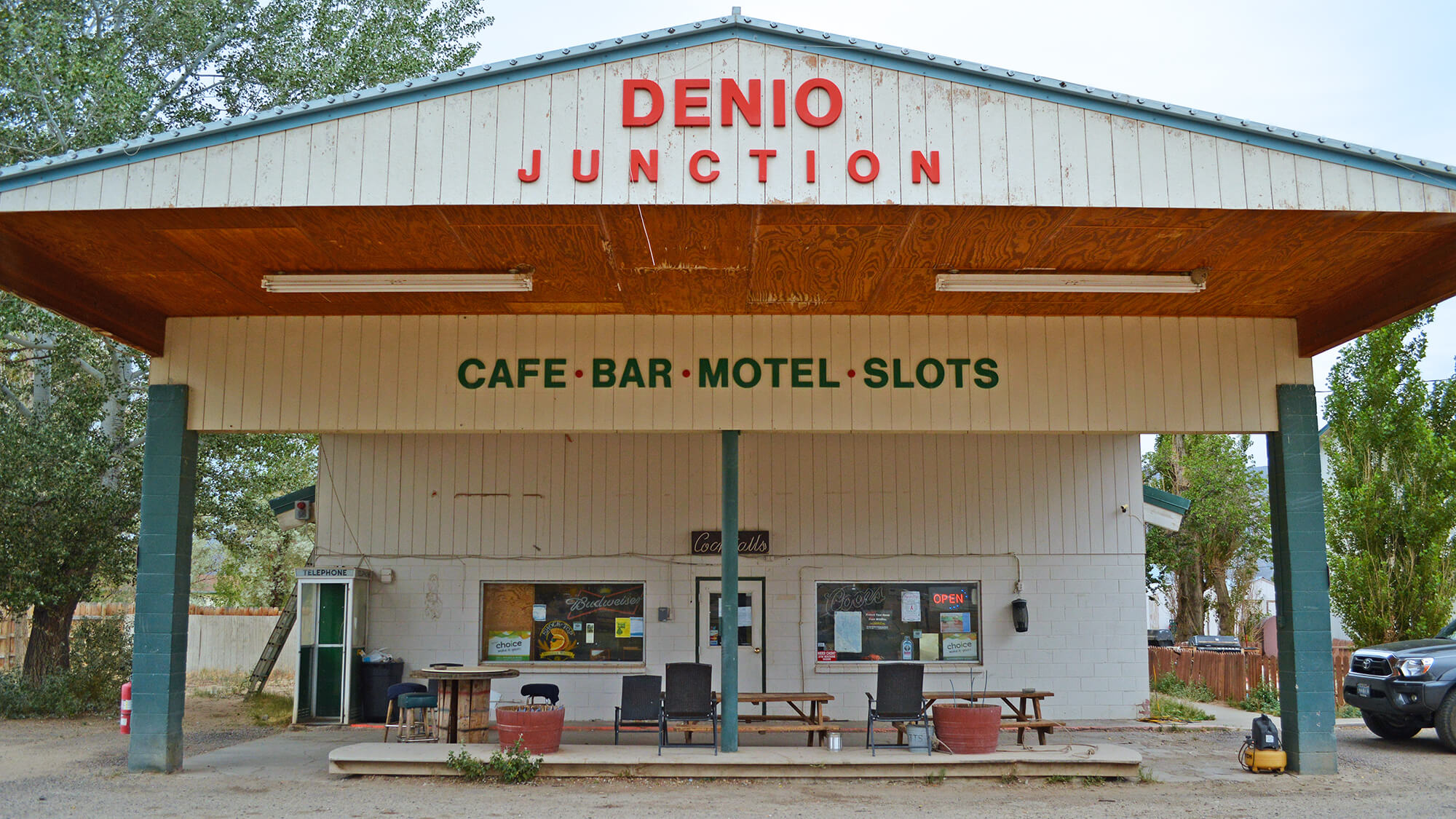 Denio
If you're interested in fascinating Wild West history, a tour of the alluring Black Rock Desert, incredible hot springs, Black Fire Opal mining or just want to drop off the grid to get some peace of mind, Denio is the place to be.
In a state like Nevada, with a past anchored in boom-or-bust pursuits like mining, super cool small towns are to be expected. Many of the small communities peppering the state today are remnants of livelier heydays in the early 1900s, while others are simply small populations brought together by chance or geography. One such tiny town is Denio, a northwestern Nevada town in that straddles the Nevada-Oregon border. While most of the town sits south of the state line in Nevada, Denio still enjoys the distinction of being known as both a Nevada and Oregon town.
With a population of well under 100 residents, if you guess that services in Denio are limited, you'd be right. However, the small, unassuming community does have a local post office, a small library, and a community center. It also boasts the Diamond Inn Bar, the town's main social hot spot. And, two miles south of Denio at the Denio Junction of State Route 140 and State Route 292, visitors can fuel up, stock up on groceries and even find accommodations.
Outside of Denio is incredible, as hot springs, unsuspecting ranges and canyons and outdoor recreation are boundless. This part of Nevada is great for outdoor recreation like hunting, fishing and camping, and visitors can enjoy a spectacular drive through High Rock Canyon just to the south. Denio is also adjacent to the Sheldon National Wildlife Refuge, which gives visitors a good chance of spotting some impressive wildlife who call the region home.
With tons of things to do and see in and around the area, perhaps the most noteworthy is the black fire opal mining in Denio. If you're into rock hounding, you'll want to get this one at the very top of the list, as this is the only place in North America and one of the only places in the world to get your hands on some very rare gemstones. Known for its spectacular vibrancy and mystique, black fire opals are definitely one of the most beautiful and rare gemstones out there. Purchase some already-mined stones, or best yet, book a tour with the Royal Peacock Opal Mine just south of Denio to dig some of your own beauties for some memories that can't be matched.
Also, this part of the state is particularly geothermally active, so visitors can take their pick at Virgin Valley Hot Springs, or even head south to Soldier Meadows Hot Springs or Black Rock Hot Springs—both of which are an unmatched place to relax.