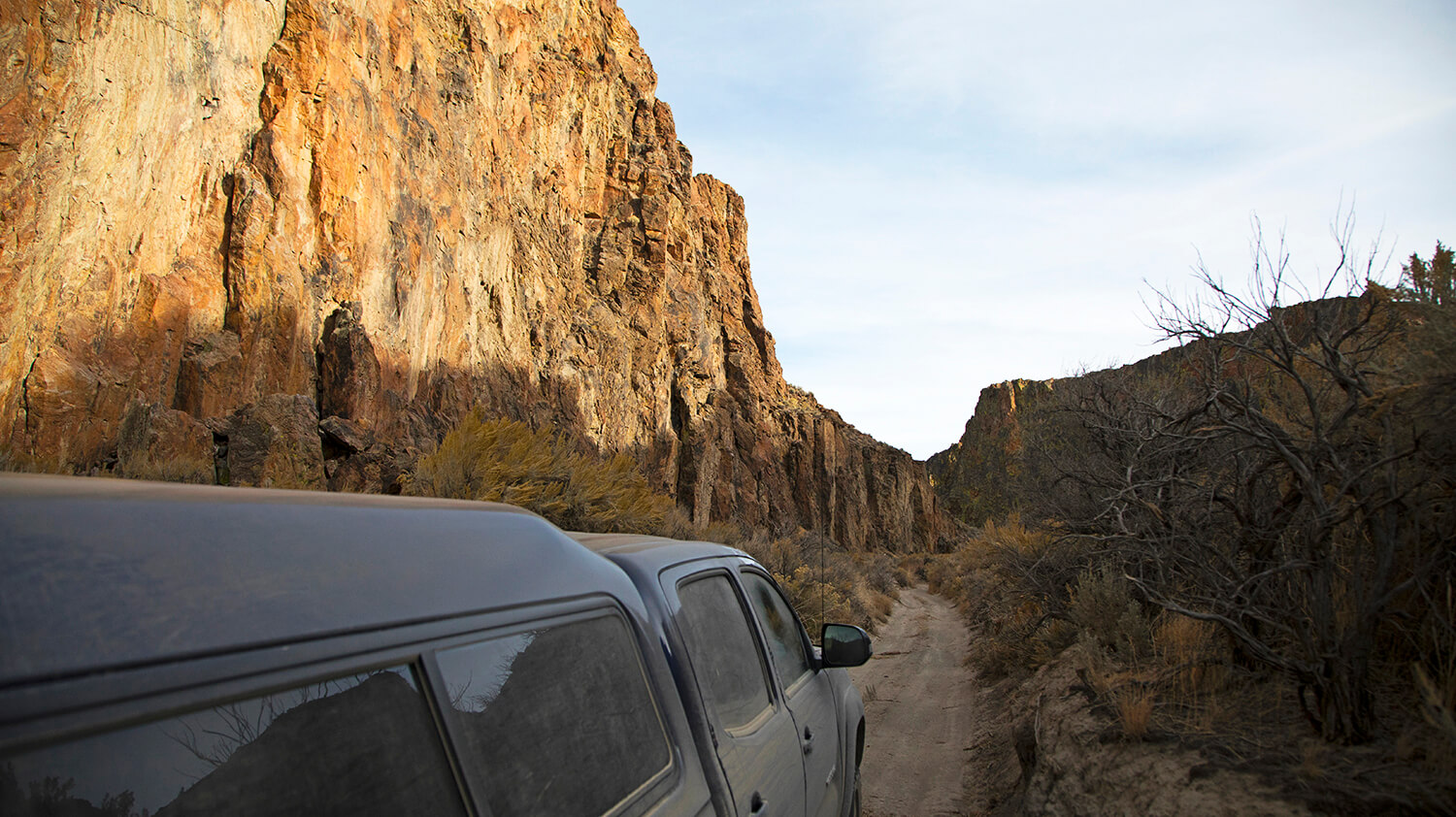 Nevada's ruggedly beautiful backcountry terrain wows again with High Rock Canyon. Nestled in a remote corner of the spectacularly remote Black Rock Desert, a trip to this northwestern corner of Nevada promises unblemished alone-in-nature experiences, wildlife that remains truly wild, natural hot springs, the dark skies, and some unforgettable Nevada backroad driving.
Ancient lava flows formed High Rock Canyon and the surrounding wilderness area thousands of years ago, and was first inhabited by American Indians. Later, 19th century explorer John C. Fremont rediscovered the area, and westward bound pioneers following the Applegate-Lassen Trail—a portion of the California Trail that stretched through the Black Rock Desert and High Rock Canyon—on their way to the California gold fields. What you see here today isn't much different than what ol' Fremont and his party saw, either. Rising up out of the high desert sea of sagebrush terrain, swirling reddish orange, brown-gray hues rise out of the Great Basin to form a towering canyon. Once you've made it through the canyon, bask in panoramic valleys with 60 mile vistas, and likely nobody else around for 100 miles.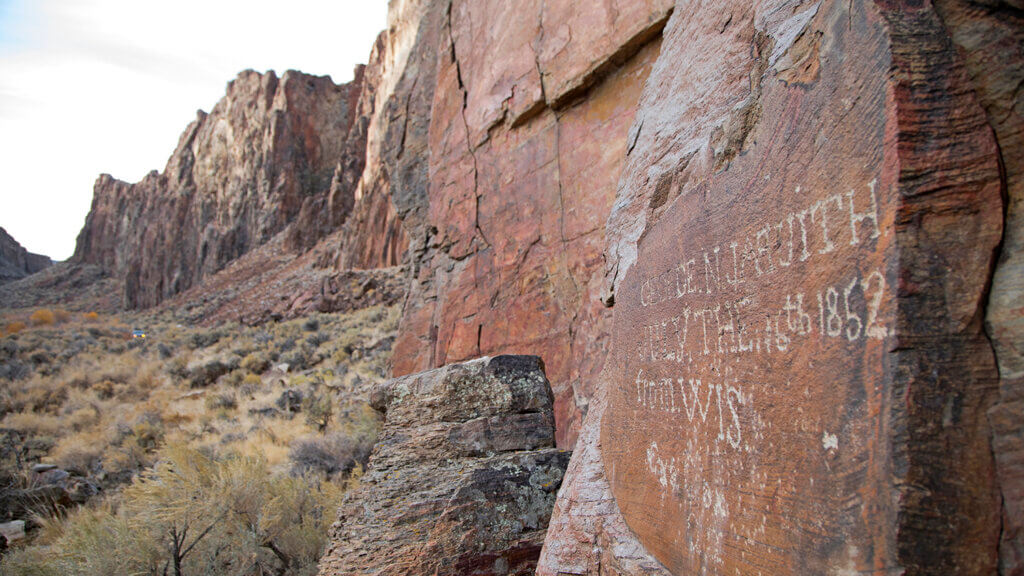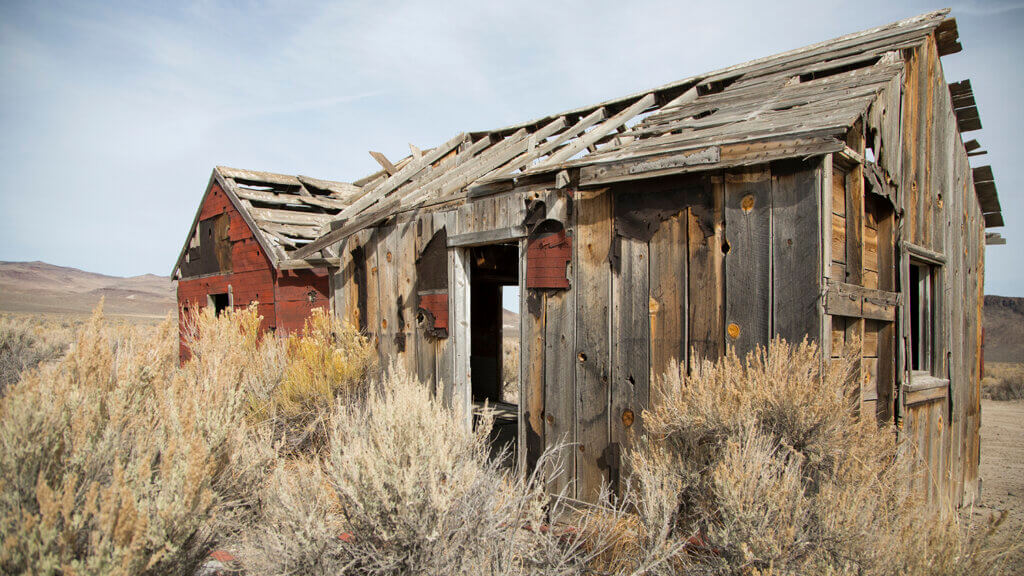 Explore natural caves, 'pioneer graffiti" on the canyon walls, hiking and backpacking in Mahogany Canyon, High Rock Lake, some of the brightest stars in the darkest skies, primitive camping, and even a couple first-come-first-served free BLM cabins to overnight in. Nesting raptors call High Rock Canyon home each spring, so be on the lookout for golden eagles and other large birds of prey who use the area as a secluded, safe habitat. There are also plenty of pronghorn antelope, deer, bighorn sheep, chukar and even pools of native fish from prehistoric Lake Lahontan.
Know Before You Go
High Rock Canyon is about 55 miles (2 hours of dirt road driving) north of Gerlach. Exploring the Black Rock Desert means traveling to one of the most ruggedly beautiful and remote places in Nevada—and the Lower 48. Be sure to travel prepared. Remember to bring a spare (a tire patch kit would hurt either), extra fuel and plenty of food and water. It proves to be a great way to disconnect from it all, but remember, you will in fact be disconnected from cell service and away from modern conveniences like restaurants and gas stations. Do not attempt to travel this area unless you've come equipped with high clearance, 4×4 access, and be sure to let someone know where you're headed and when you plan to return. Exploring High Rock Canyon proves to be an unforgettable day off-roading, but is also a very narrow road (think Jeep Trail), that requires skilled four wheel driving. When traveling in the Black Rock Desert—and anywhere else in Nevada's unblemished backcountry—be sure to practice all Leave No Trace Methods, too.
Hours:
High Rock Canyon is open 24/7 from mid May through the end of January—the road is closed each year from February through the second week in May to protect wildlife during lambing and nesting times. Be sure to check in with Friends of Black Rock in Gerlach before making the backcountry trek up to High Rock Canyon—there may be additional seasonal access issues or special closures in place. Stop by their Gerlach storefront, or dial directly at (775) 557-2900.
Admission:
High Rock Canyon is part of the Black Rock Desert, situated on (Bureau of Land Management) BLM land, and considered to be free, public land, available to all. No admission or special permits are required to access.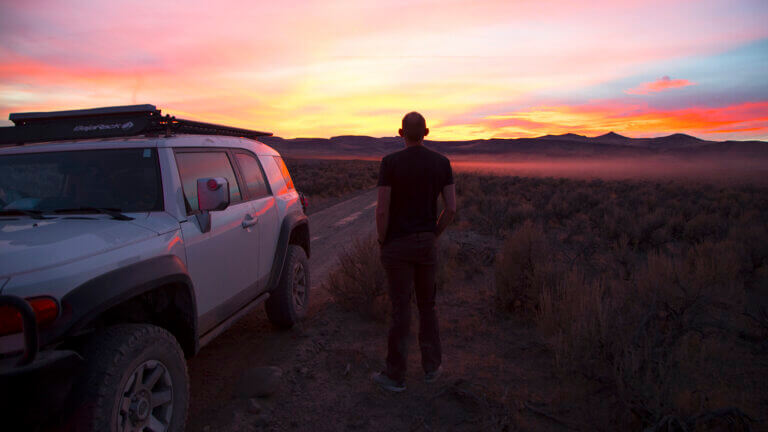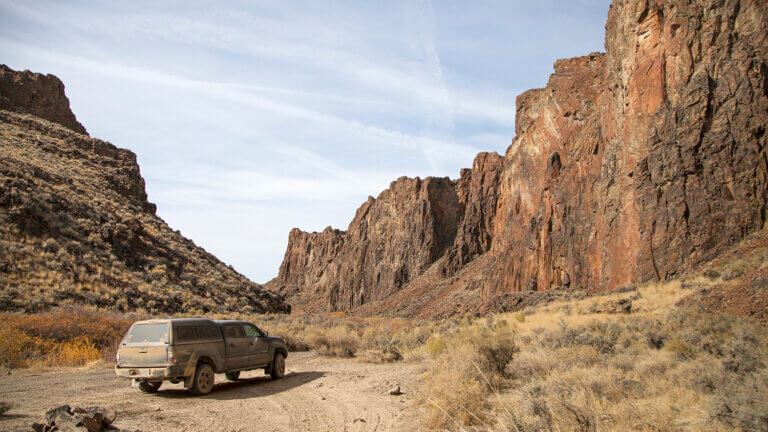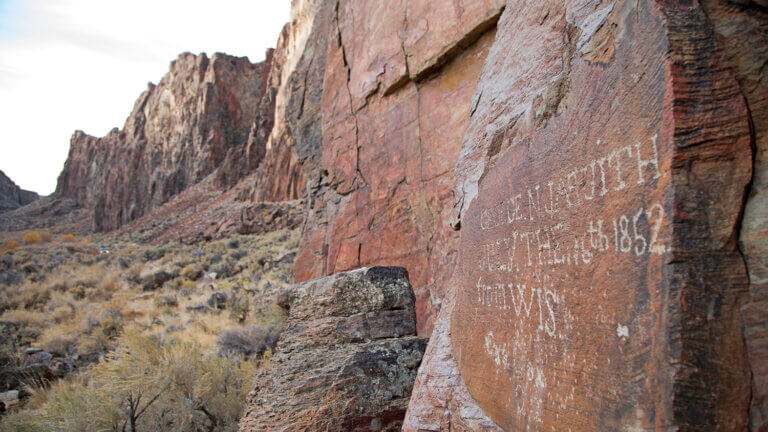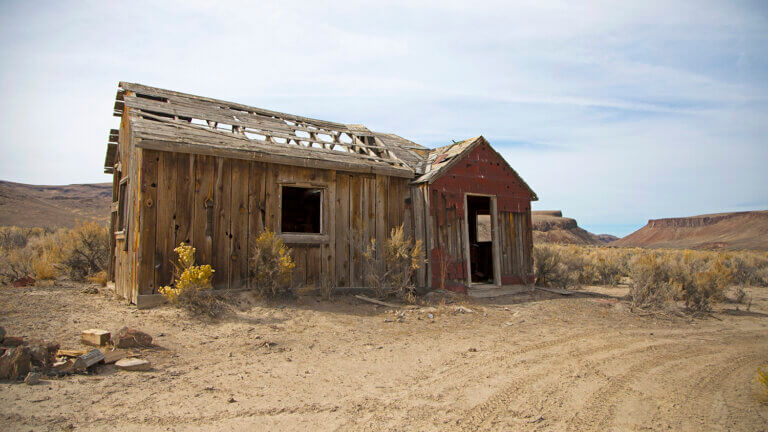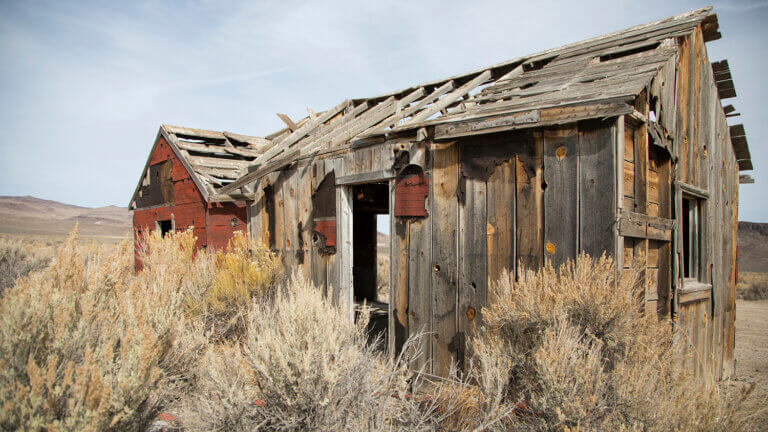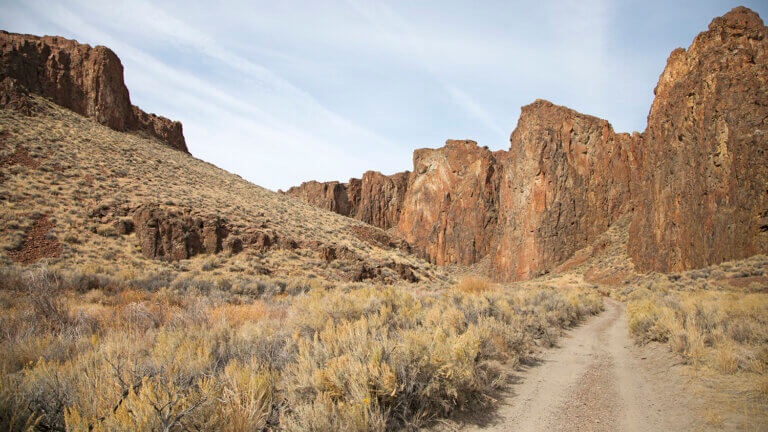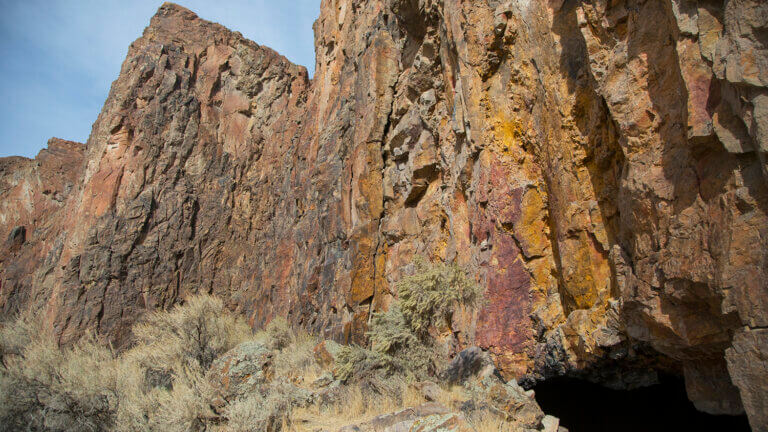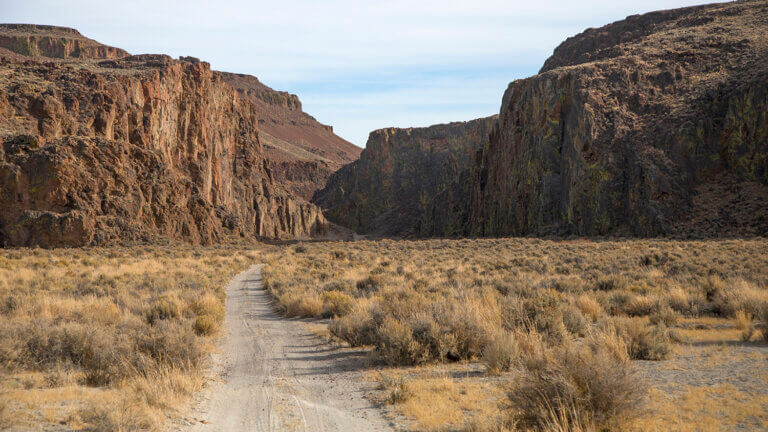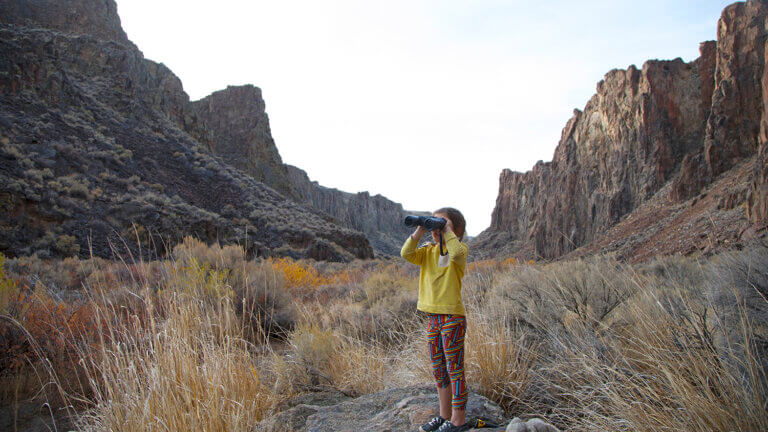 This Location: