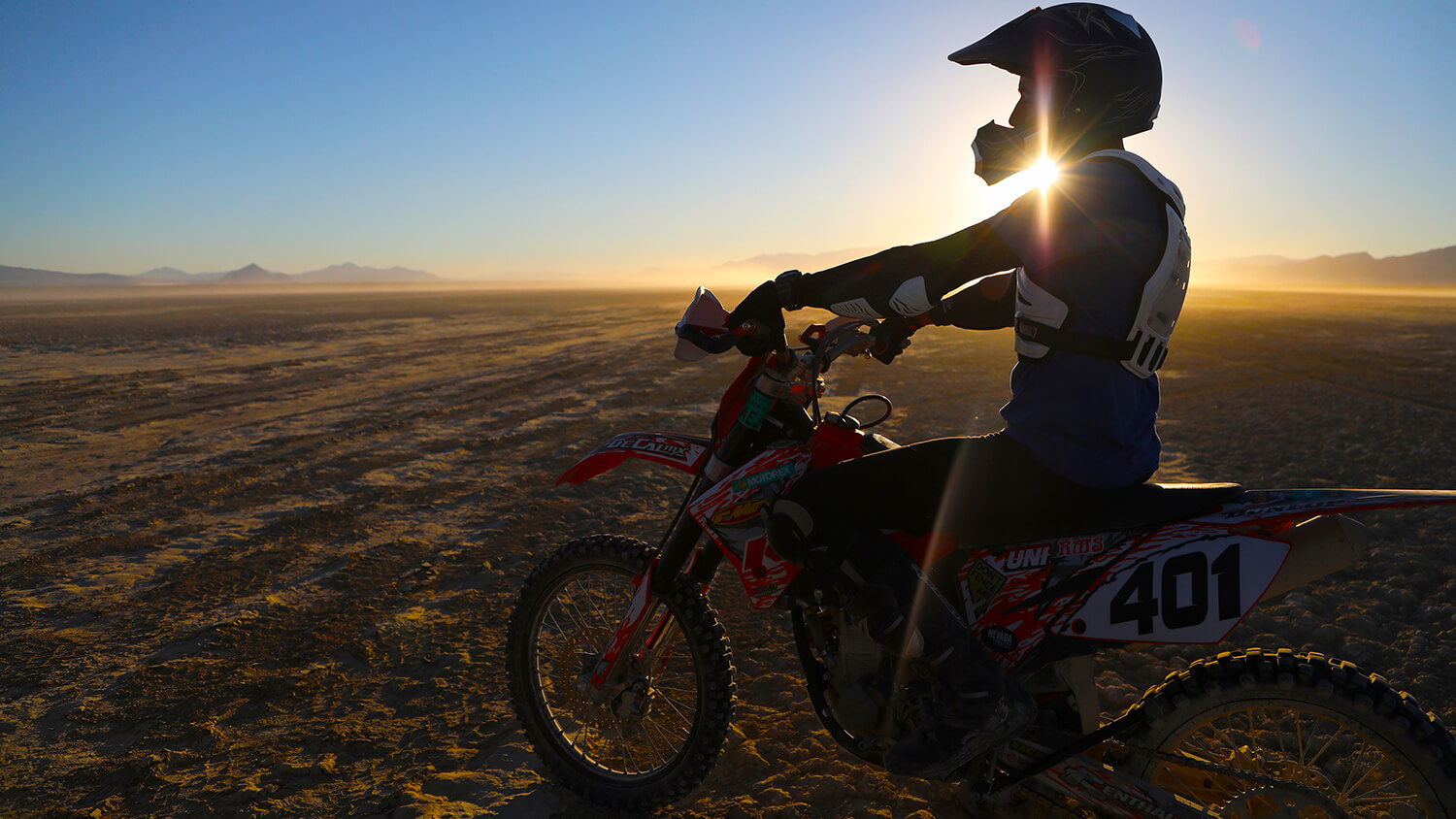 Welcome to Black Rock Desert, Nevada
Looking for off-grid solitude amid pristinely stunning landscapes? There's no shortage of either in the massive Black Rock Desert in the ruggedly remote northwestern Nevada. This vast landscape is managed by the Nevada Bureau of Land Management (BLM) and is comprised of 1.2 million acres of national conservation area and national wilderness area, making it the largest collection of publicly managed land in the continental United States. Aside from the fact that the area has some of the most rugged canyons, pristine hot springs, and expansive dry lake beds (or "Playa") features in all of the Silver State, this area is also federally protected to preserve 180 miles of historic emigrant trails used by early pioneers making their way West.
Black Rock Desert History
American Indians were the first to call Nevada's Great Basin Home, living in and around the Black Rock Desert nearly 10,000 years ago. Today, the Summit Lake Indian Reservation lies directly to the north of the Black Rock Range Wilderness area, and the Pyramid Lake Indian Reservation can be found directly to the south of the NCA.
An offshoot of the California Trail, the Lassen-Applegate Trail was used by early pioneers making their way to northern California and southern Oregon during the early 1850s. Thousands of 49ers traversed this northwestern section of Nevada, braving some of the most dangerous and remote sections of the entire trail. If you keep an eye out, you'll find many wagon ruts in the area—some even visible on the Playa itself. Historical markers are found throughout the Black Rock – High Rock Emigrant Trails National Conservation Area, featuring quotes from pioneer journals—a window into what it was like for those enduring a true land of extremes.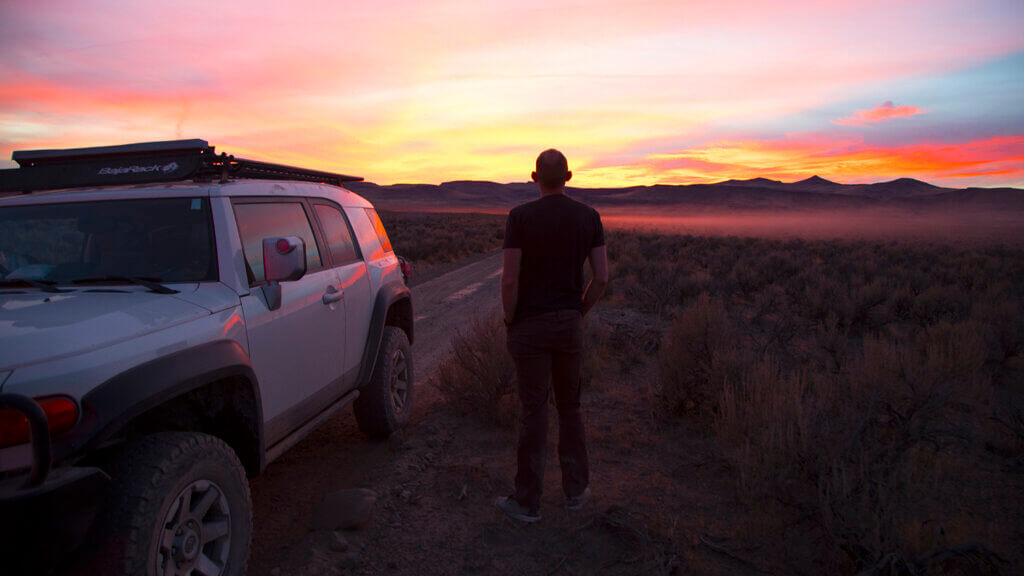 Black Rock – High Rock Emigrant Trails National Conservation Area
A stunning 752,000 acres of the Black Rock – High Rock Emigrant Trails National Conservation Area is comprised of 10 wilderness areas, each brimming with enough only-in-Nevada characteristics to speak to the adventurer in all of us. Black Rock BLM wilderness areas include the Black Rock Desert, Calico Mountains, East Fork High Rock Canyon, High Rock Canyon, High Rock Lake, Little High Rock Canyon, North Black Rock Range, North Jackson Range, Pahute Peak, and South Jackson Mountains.From remote off-roading and historical interests, to natural hot springs, rock climbing, primitive camping, unfenced wildlife, and beyond, expect the unexpected in this ruggedly remote corner of the Silver State.
Black Rock Desert Playa
Spanning approximately 200 square miles, the legendary Black Rock Playa is a remnant of the ancient Lake Lahontan. Although it is home to the infamous Burning Man Festival and the experimental pop-up 70,000-person metropolis that is Black Rock City once a year, the playa surface is much more than where the world's largest party takes place. In fact, the land speed record was once set on this vast and desolate dry lakebed. A hard-to-imagine 763 miles per hour was set in a 20,000-pound vehicle on the Black Rock Desert by a British team in 1997. Better yet, this was the first time a land-based vehicle broke the sound barrier. Few places on this planet are flat enough over a long enough distance to safely allow a vehicle to reach such tremendous speeds, and the Black Rock Desert happens to be one of the best.
Soldier Meadows
An unsuspecting oasis in an otherwise arid landscape, Soldier Meadows was a tried-and-true stopover for early pioneers making their way through the region. Fed by both warm and cool springs, these natural pools are home to a species of fish and snail that aren't found anywhere else on earth. A hot creek is located in the meadow with several dammed-up areas that make for the perfect soak. Primitive campsites are peppered throughout the area, and a first-come, first-served BLM cabin is on-site and open to the public as well. If complete off-grid solace is what you're after, Soldier Meadows, just be warned that the BLM considers this a "high traffic" area of the NCA—but what that really means is you might see maybe a half dozen cars throughout the course of the entire "busy" day. (And of course, also very well might not.)
Fly Canyon and High Rock Lake
Perhaps one of the most spectacular areas within the National Conservation Area is Fly Canyon and High Rock Lake. Unique geological features exist here that were created close to 12,000 years ago after a large rockslide closed the original canyon. The new outlet, Fly Canyon, cut a narrow canyon that empties at Soldier Meadows. One particularly special geologic feature is the potholes, which were carved by whirlpool action of sand and gravel in the stream when massive flood waters washed through the canyon.
Hardin City
As you get deeper into this extremely remote section of Nevada, you'll come across Hardin City, a mining camp established in 1866 when prospectors thought they had found James Hardin's lost deposit of silver. As a result of all the hype, quite a few prospectors flocked to the area to build stamp mills. But, when no actual silver materialized, the town quickly vanished after eager miners moved on to more lucrative communities. Today, a few stone foundations and other small relics can be found in the area.
Stevens Camp
Stevens Camp is what's left of an old buckaroo or cowboy camp—once owned by Tennessee Ernie Ford, the famous crooner of the classic country song "Sixteen Tons"—but includes a three-room cinder block cabin with a propane and wood stove. Visitors should plan on bringing their own supplies, like wood, propane, a regulator and fittings, but the cabin is next to a flowing stream and equipped with bunk beds, with a vault toilet nearby. Road access to Stevens Camp is usually pretty good, and there is room to park horse trailers or large rigs. If the cabin is occupied, snag one of the nearby primitive camping areas.
Know Before You Go
When exploring Nevada's beautiful backcountry, always remember to live by the Dirt Road Code and travel prepared to survive. Remember to bring a spare (a tire patch kit wouldn't hurt either), extra fuel, and plenty of food and water. This is a tremendously beautiful section of Nevada, but is said to be one of the most rugged and remote corners of the USA. It proves to be a great way to disconnect from it all, but remember, you will in fact be disconnected from cell service and away from modern conveniences like restaurants and gas stations. Do not attempt to travel in this area unless you've come equipped with a high clearance, 4-wheel drive vehicle (especially Fly and High Rock Canyon). Travel smart and plan ahead.
Travel Nevada Pro Tip
Careful! While driving on the Black Rock Desert playa is something every Nevada explorer should check off their list, is positively unsafe to access during or long after any kind of wet weather. It may look safe, but this quicksand-like mess will trap you up to your axels faster than it finished off woolly mammoths back in the day. If the playa looks any kind of wet (or darker brown), don't try it. Save this mission for a warmer, drier month!
Admission:
The Black Rock Desert is protected by the Nevada Bureau of Land Management (BLM), https://www.blm.gov/office/winnemucca-district-office, making free public access available to all. For more information on planning your visit, and to check Playa conditions before you head out, get in touch with Friends of Black Rock at (775) 557-2900.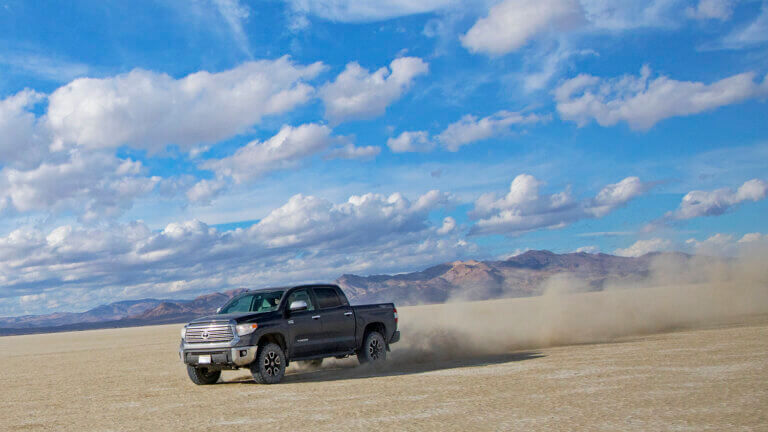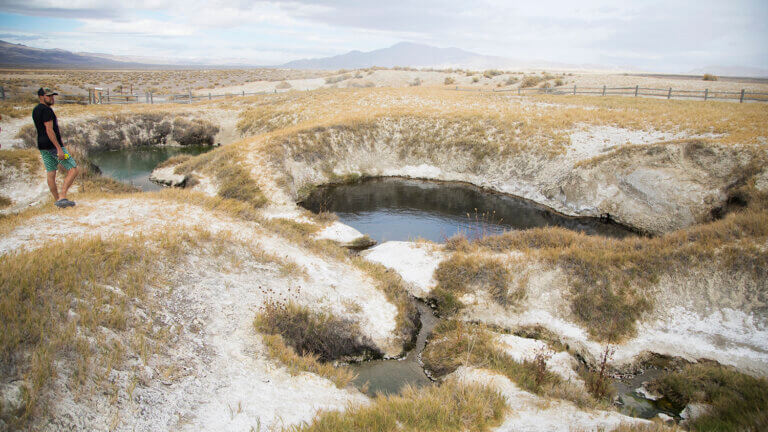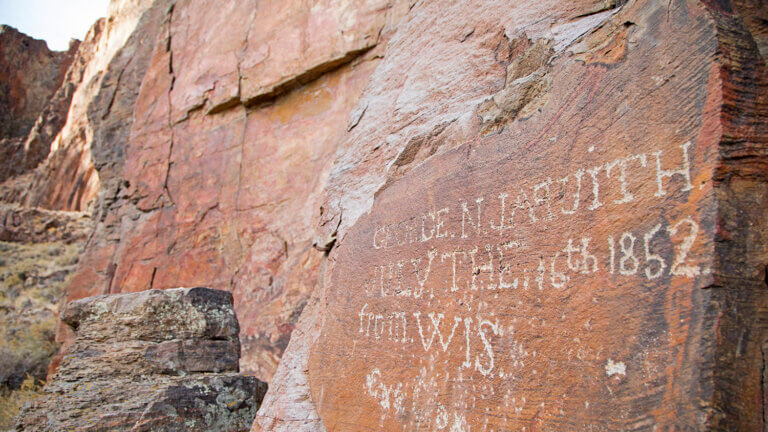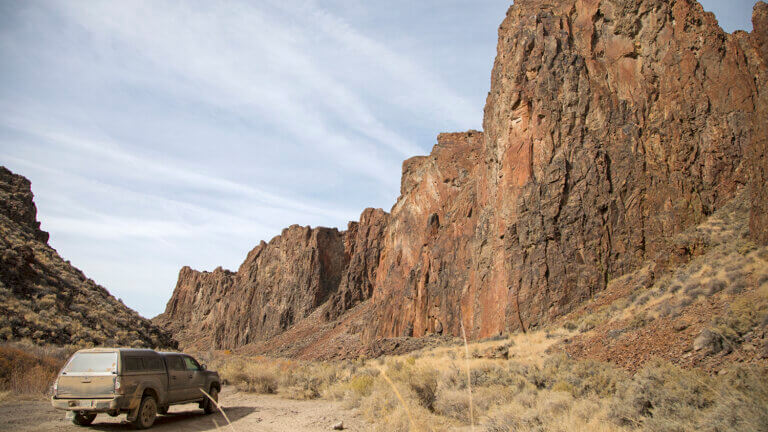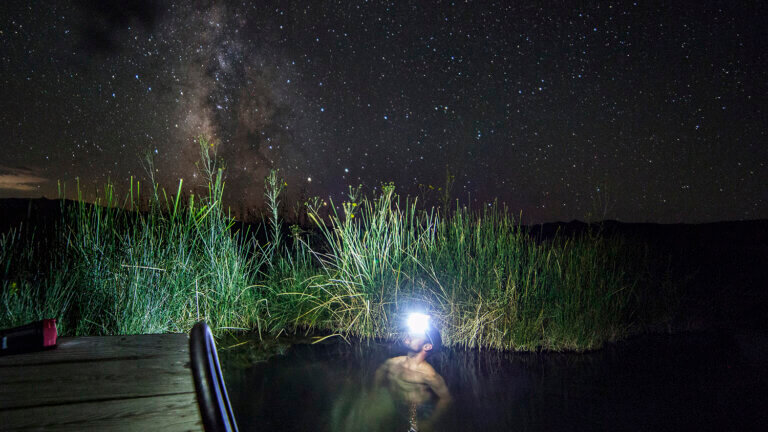 This Location: