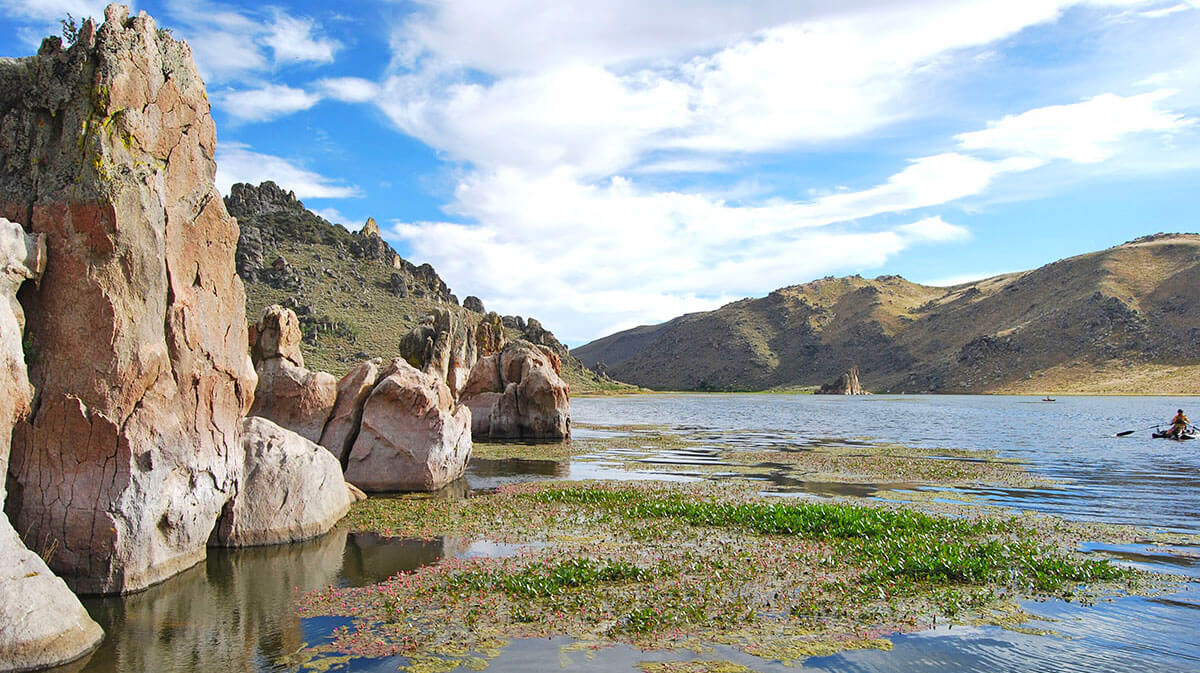 Pine Forest Recreation Area
Tucked in the spectacular, ruggedly remote northwestern Nevada, Knott Creek Reservoir, Onion Valley and Blue Lake beckons outdoorsmen of all kinds thanks to its top notch fly fishing, crowdless hiking trails, untamed wildlife, and some of the best stargazing in the state, country, and world. Situated up beyond the Black Rock Desert and below the mighty Sheldon National Wildlife Refuge, planning and adventure to Knott Creek Reservoir promises true alone-in-nature experiences in one of the most remote places in the Lower 48.
Nestled in the pristinely beautiful Pine Forest Mountains, Knott Creek Reservoir fishing is so great because the lake is managed and stocked by the Nevada Department of Wildlife. Besides Knott Creek, a cluster of man-made reservoirs are found in this mountain range, including nearby Onion Valley Reservoir, Little Onion Reservoir, and Blue Lakes. Knott Creek covers 200+ surface acres with a maximum depth of 24 feet, which makes for ideal float tube fishing or fly fishing from the shoreline. The reservoir is stocked with a handful of different trout species, like rainbow trout, and two hybrid species including bowcut trout (rainbow and cutthroat hybrid), tiger trout (brown and brook hybrid.) Protected by its remoteness and proper management plan, the fish population here are sizable, growing up to 30 inches.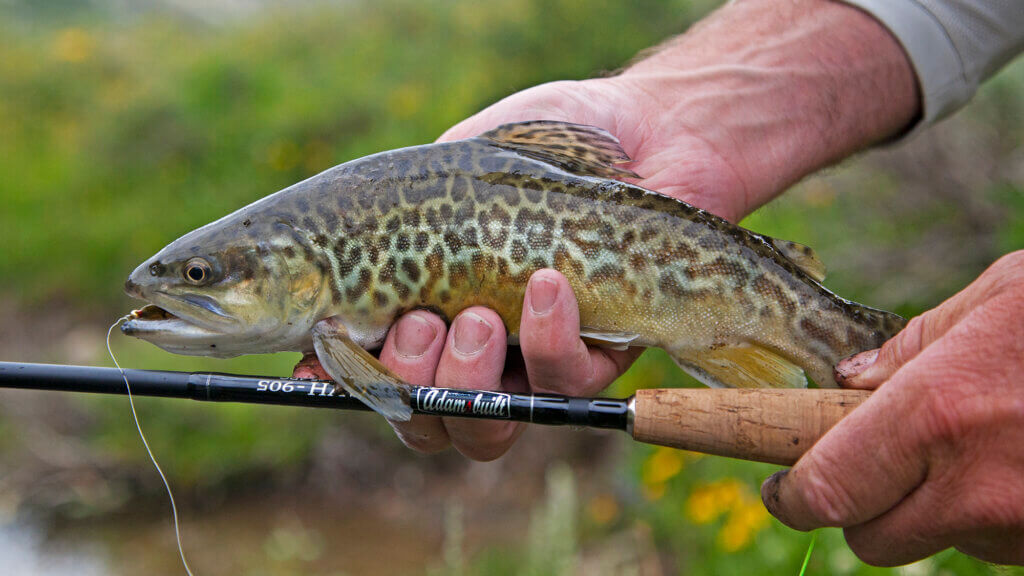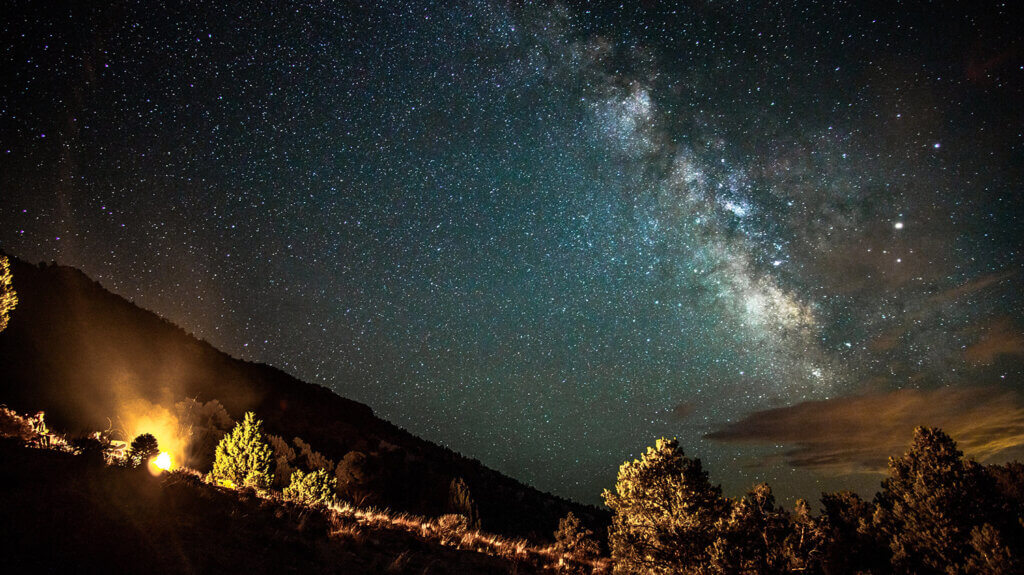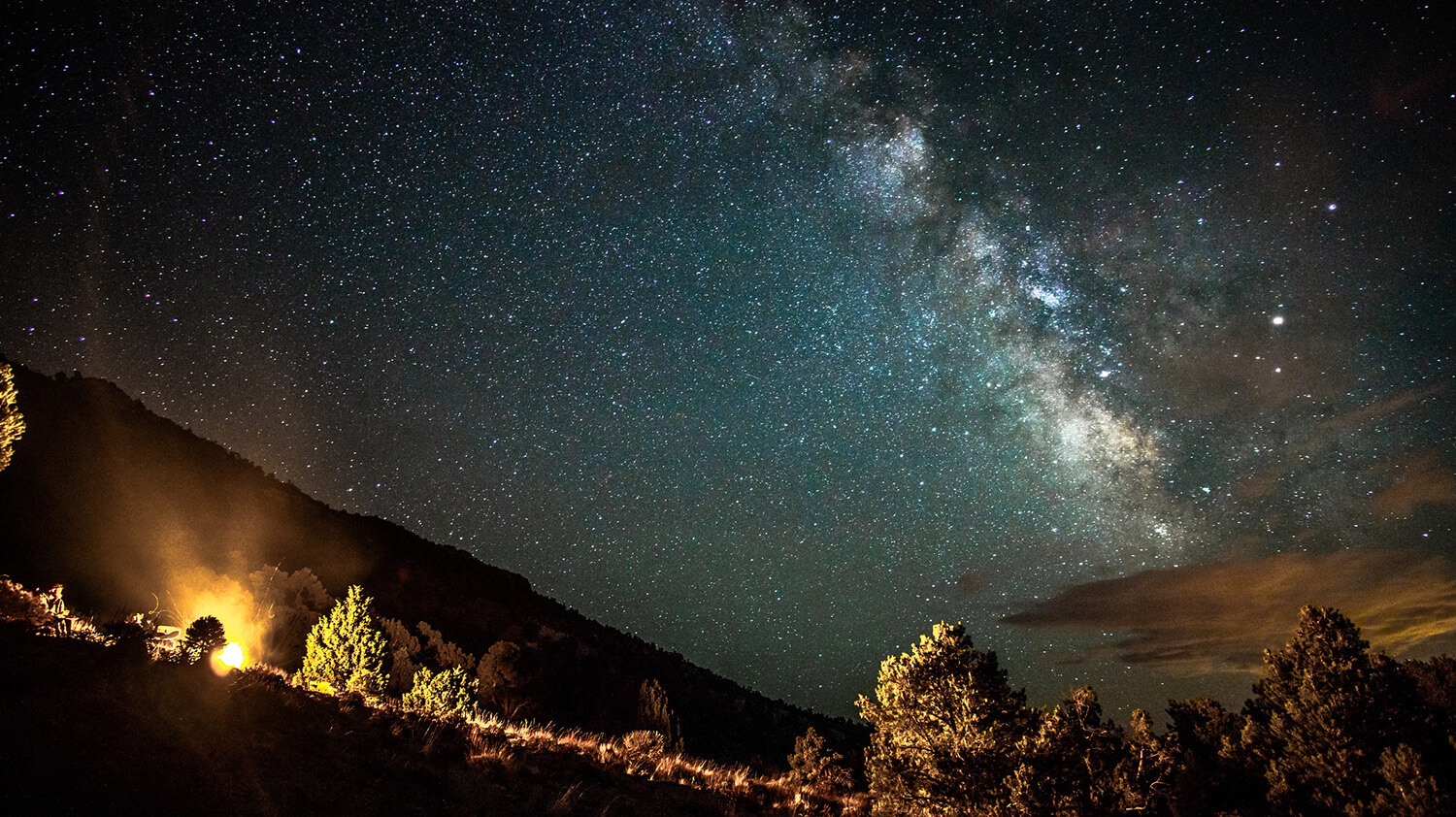 The best fishing season window is from June to October each year, with the most productive fly patterns during the early season. Trailers are not recommended, though primitive tent camping is available all along the shoreline. A lifetime exploring this section of Nevada wouldn't be enough—a weekend up here certainly promises a restorative escape. Discover wild bighorn sheep and pronghorn antelope in the nearby Sheldon National Wildlife Refuge and the Black Rock, explore the other reservoirs in the Pine Forest Range, hit some natural hot springs, rockhound natural opal fields, bask in true silence, and admire the heavens above some some of the best stargazing in the USA.
Know Before You Go
Before casting a line into any bodies of water in the Silver State, get yourself legal with a proper Nevada Fishing License. Grab one in advance at NDOW's website and if you're already here, grab one at one of the state's many license agents. For the most up to date info on Knott Creek Fishing Regulations and a current fishing report, click here.
When traveling Nevada backroads, be sure to live by the Dirt Road Code by traveling with 4×4 access and spare tire. Carry plenty of snacks and water, be sure to let someone know where you're headed and when you plan to return, and practice Leave No Trace methods whenever possible. Along this road, towed trailers, cab over campers and tent trailers are not recommended.
Getting There
Knott Creek is closest to the tiny border town of Denio—you'll find that Winnemucca, which lies to the southeast of Knott Creek, is the closest community with all services available. Knott Creek Reservoir lies about 2.5 hours northwest of Winnemucca, and getting there means traveling on both paved and dirt roads. From Winnemucca, drive 33 miles on US 95, then make a left onto State Route 140. Travel for 9 miles and then turn left (or south) onto Knott Creek Road. Follow for 7 miles to the junction at Sand Pass Road, then another 7 miles to the reservoir itself.
Hours:
Knott Creek Reservoir is open 24 hours a day, 7 days a week. The only thing preventing you from getting outside here would be a seasonal, weather-related closure. For more info on Knott Creek Reservoir and to check conditions before heading out, get in touch with the NDOW Winnemucca Office at (775) 623-6565.
Admission:
Knott Creek Reservoir is managed by the Nevada Department of Wildlife, making free public access available to all.
This Location: