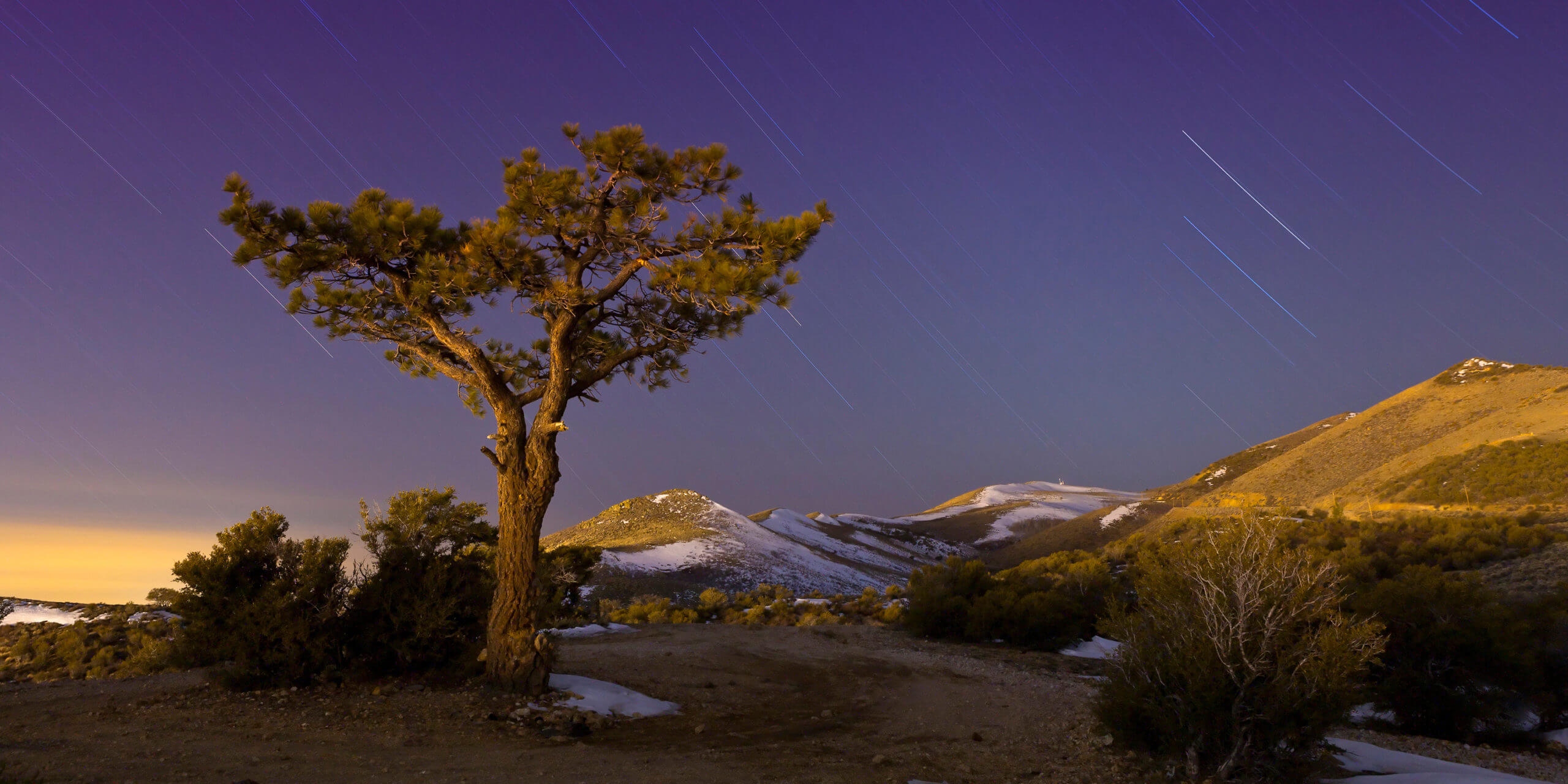 Peavine Mountain in Washoe County
Peavine Mountain (sometimes referred to as Poeville, Poe City or Podunk) is located in Washoe County, six miles northwest of downtown Reno (parallel to U.S. 395), and provides trails for mountain biking, hiking and off-roading. The route between McCarran to Peavine is approximately 13 miles round trip with an elevation gain of about 1,500', making this a fun trail for both intermediate mountain bikers, hikers and off-roaders.
Peavine Peak is actually comprised of two peaks—the west peak stands at 8,131 feet and is about 29 feet higher than the neighboring east peak. Capped with radio towers that can be seen from both Reno and Sparks, there are many ways to get to the top of Peavine. Whether you're looking for singletrack trails to test your mountain biking skills or wide and rutted (or washboard, 'round here we call that washboard) roads of the four-wheel variety, the many trails that branch out across the peak are everywhere, and for those not off-roading—pretty strenuous.
Fun fact: Early prospectors to the mountain discovered wild pea vines growing around Peavine Springs on the northeast side of the mountain near Poeville, hence the name.
Peavine Mountain Biking Trails
Peavine's unpaved road is technical and takes riders to the old Peavine Mining Camp, which was active during the 1860s and 1870s. Experts recommend that riders cover their legs to avoid scratches from the brush. The downhills are steep, and bicyclists should watch for off-highway vehicles.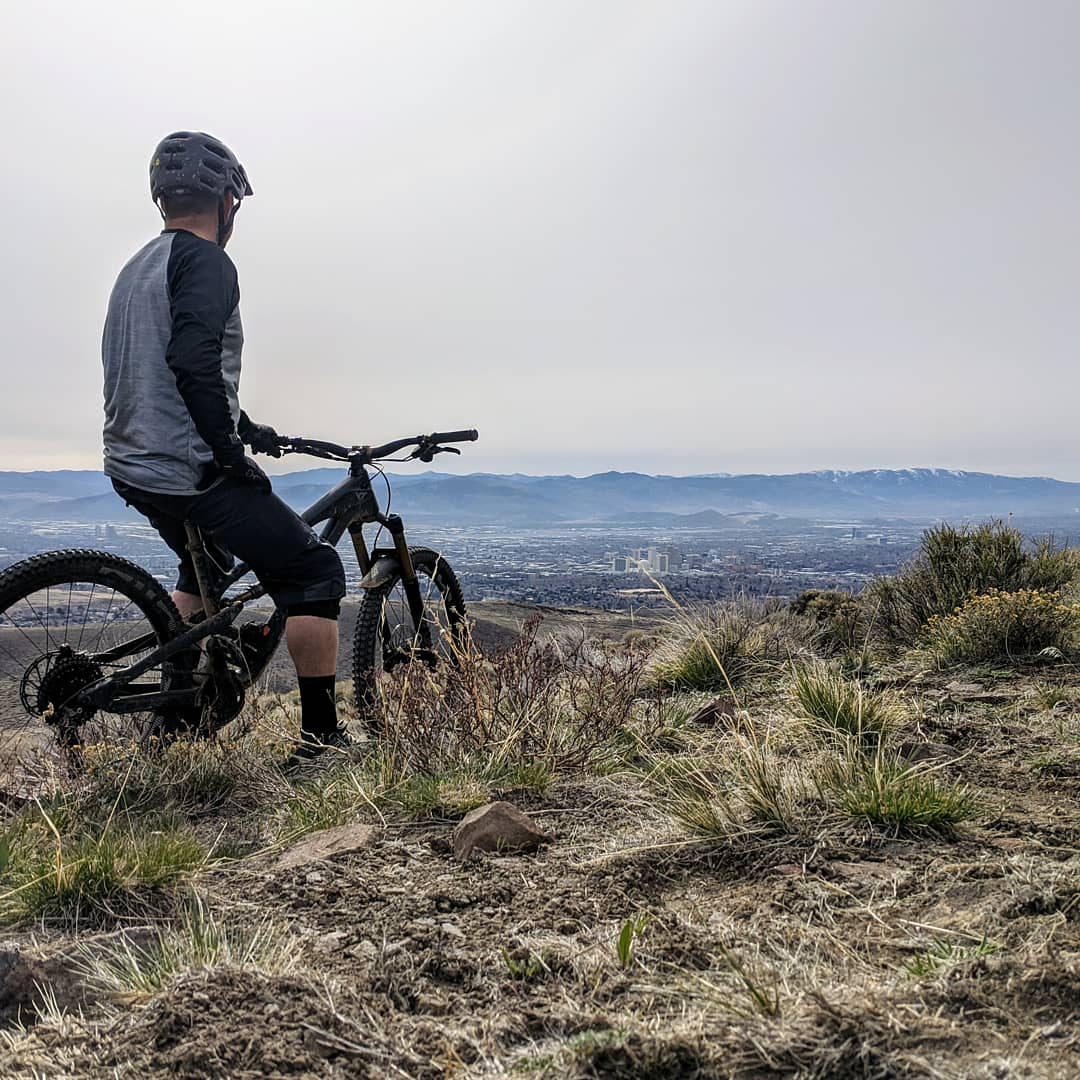 Peavine Mountain, Travel Nevada, photo cred: Tom Van Ruiten
These trails are also multi-use with runners and hikers, even if many of the trails look biked on. From easy tours on the Rancho Connector Trails (Evans Canyon to East Keystone), Snow Terrace and B-Lite, to black diamonds like Snake Run and Fisticufs, not only is mountain biking Peavine exciting, there is always another route that is more challenging than the last.
For Lovers of Off-Highway Vehicles
Numerous trails cover this high-desert terrain, which is a popular spot for Reno OHV-ers (off-highway vehicles), especially since the trails are easily accessible from city limits. Those who choose to enjoy the views from Peavine Mountain are asked to please stay on the trails and watch for those not in vehicles.
One of the most popular off-roading trails is The Peavine OHV Road. It is a 13.6 mile out and back trail appropriate for all skill levels and the best time to check it out is from March through December.
Fun fact: Peavine Mountain is different from Peavine Canyon, so make sure you're heading to the right one! Peavine Canyon is also another popular spot for off-roading located northeast of Tonopah near the Arc Dome Wilderness in the Toiyabe Mountain Range.
Travel Nevada Pro-Tip: To get to the Peavine Mountain trailhead, take McCarran Blvd. west from N. Virginia St. about a mile. Look for the parking area on the north side of McCarran Blvd. Two new trailheads provide access from N. McCarran at Keystone Canyon by turning north on Leadership Pkwy. Follow the signs and you're there!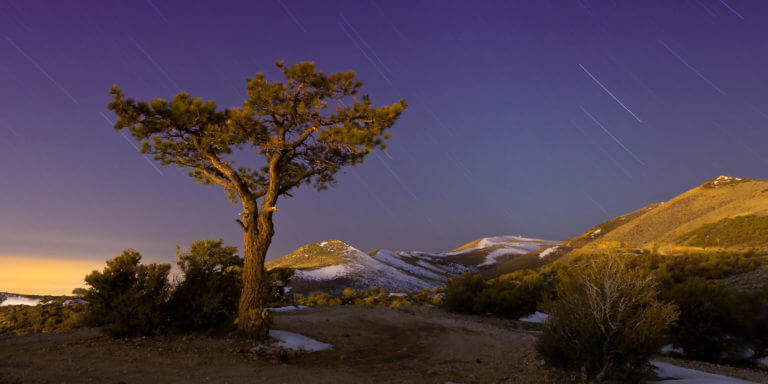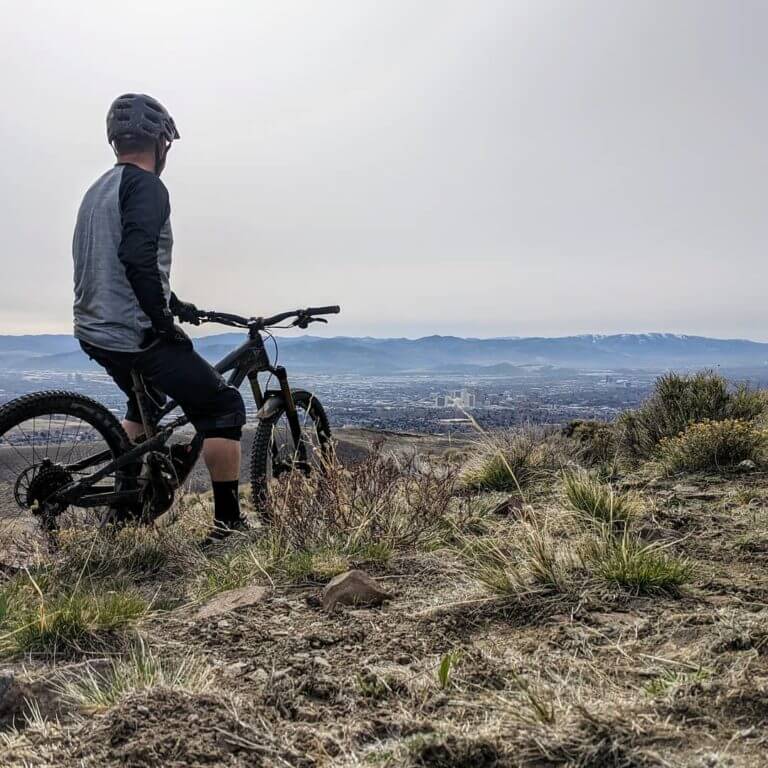 This Location: