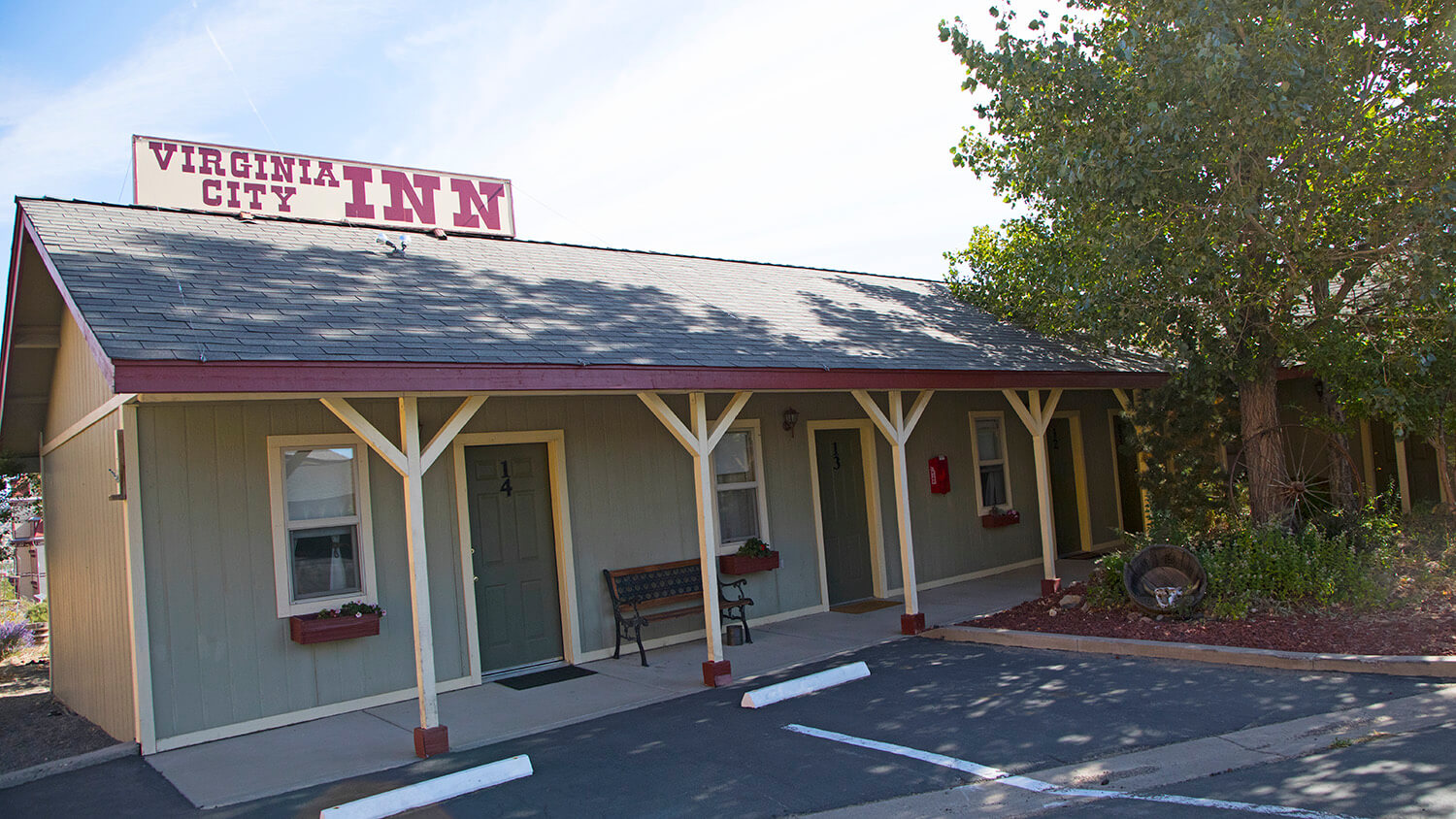 Nestled in the foothills of Virginia City, anyone exploring the area will undoubtedly get a dose of nationally significant history, as this was the site of the nation's largest recorded silver strike. But that doesn't always mean you're after a nights stay in a 150 year old building, does it? When it comes to the Virginia City Inn, visitors can have their cake and eat it too, surrounded by amazing historic sites with recently renovated conveniences of the modern world.
At the Virginia City Inn, guests can choose from 14 rooms, fit to accommodate any party size. Best yet, rooms at the Virginia City Inn are themed! Choose from the Cowboy Hideaway, an apartment with three beds along with a kitchen and living area, or other historic-themed rooms like The Pony Express, Silver Screen Cowboys, Mark Twain Room, and more.
The energy downtown is most certainly something to be experienced first hand, but the Comstock Lodge provides the perfect relaxing respite for history buffs looking to enjoy both Virginia City and Gold Hill's alluring past. Best yet, the Virginia City Inn is located along historic C Street, which is continually rated as one of the Top 10 Historic Main Streets in America. The Virginia City Inn is within walking distance of C Street and other attractions within Nevada's largest National Historic Landmark district, including the Historic Fourth Ward School Museum & Archives, the Chollar Mine, and the Virginia & Truckee Railroad.
RATES AND RESERVATIONS
For more detailed information on availability, pricing, and how to reserve your room, dial 775-847-0282 or visit VirginiaCityInn.com.
This Location: