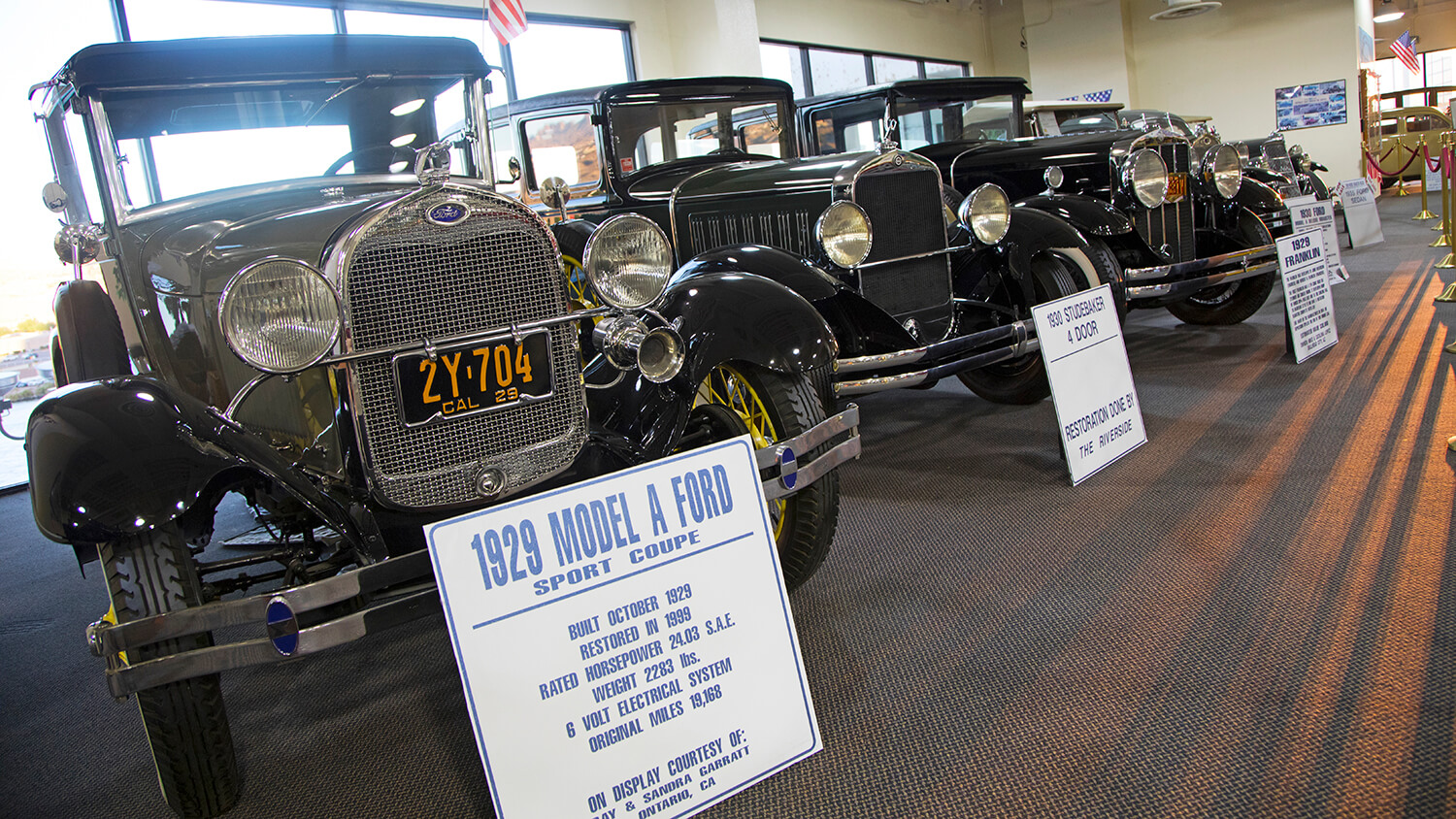 Don Laughlin's Classic Car Collection
With its selection of impressive car museums, Nevada is a car lover's dream, and Don Laughlin's Classic Car Collection in southern Nevada plays a big role.
This vast collection is divided into two exhibit areas on the Riverside Resort Hotel and Casino property in Laughlin, and both sections are filled with more than 80 exotic, rare and historic vehicles. Visitors to Don Laughlin's Classic Car Collection will find the smaller of the two exhibits adjacent to the resort's main valet entrance. The larger display is featured in the Classic Auto Exhibition Hall, which is on the south tower's third floor. Automobiles, motorcycles and trucks from every auto era are represented, so there's truly something for everyone. Best of all, visitors can tour the collection of amazing vehicles every day, for only $2 admission.
Don Laughlin's Classic Car Collection includes an incredible assortment, from the limousines owned by historic – and notorious – figures, cars featured in Hollywood blockbusters, even the decrepit motorcycle once driven by Steve McQueen. The automobile collection also contains 1960s muscle cars and traditional horseless carriages.
In addition to the many impressive vehicles on display, visitors to the Exhibition Hall will also find privately owned automobiles on consignment. Select vehicles are available for purchase to qualified buyers! Best yet, the 30,000 square foot third floor museum offers breathtaking floor-to-ceiling views of the mighty Colorado River below, and is a perfect way to escape the summer heat while enjoying beautiful scenery and of course, masterfully restored classic beauties.
ADMISSION
Third floor showroom admission free with your King of Club Players' Card. Otherwise $2 general admission entry fee. First floor showroom admission is FREE.
HOURS
Third Floor Showroom Hours:
Monday through Friday from 9:00 AM to 8:15 PM
Friday & Saturday from 9:00 AM to 9:15 PM
Sunday from 9:00 AM to 8:15 PM
First Floor Classic Car Show Room Hours:
Monday through Thursday 9:00 AM to 8:00 PM
Friday & Saturday 9:00 AM to 9:00 PM
Sunday from 9:00 AM to 8:00 PM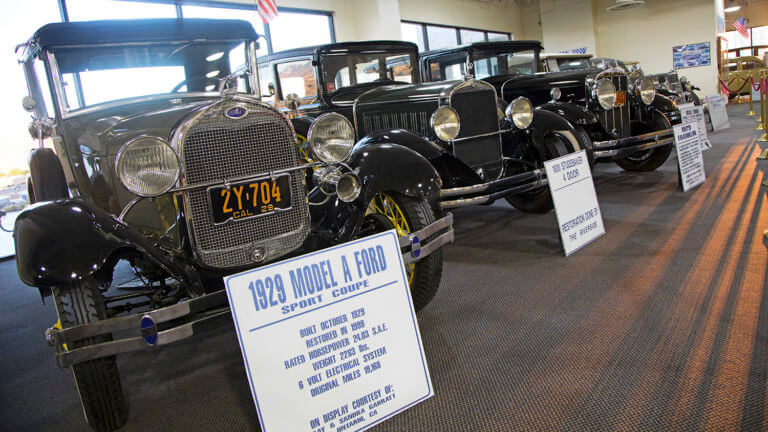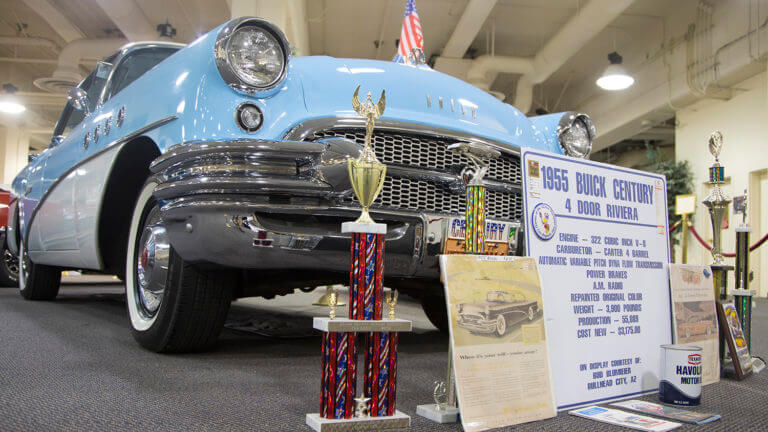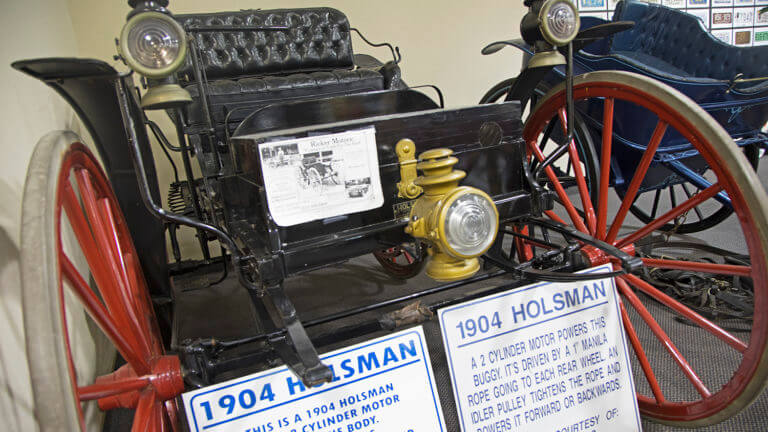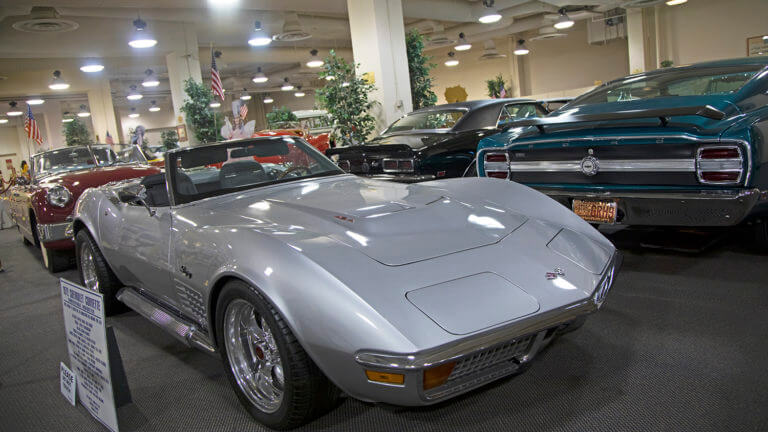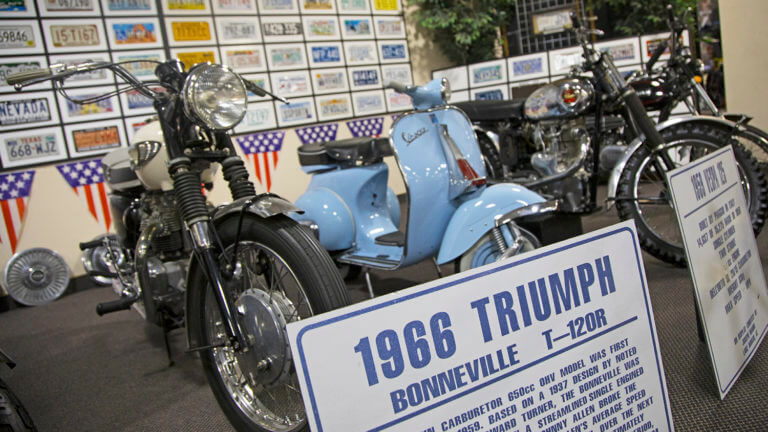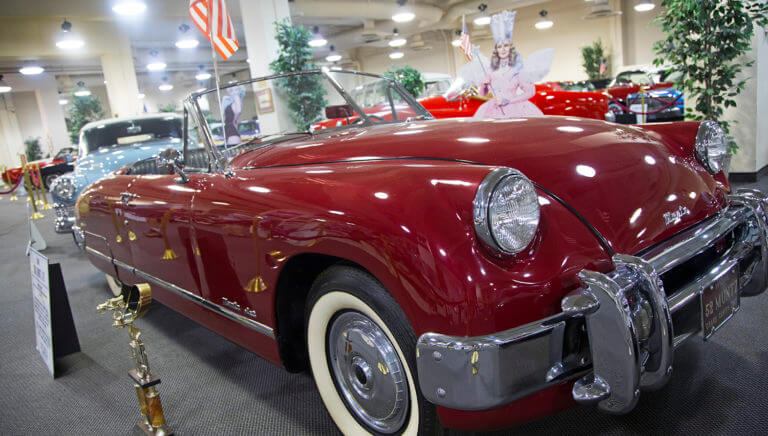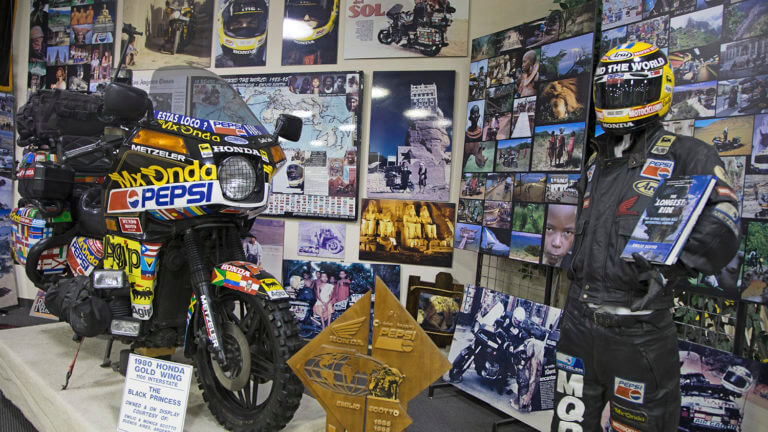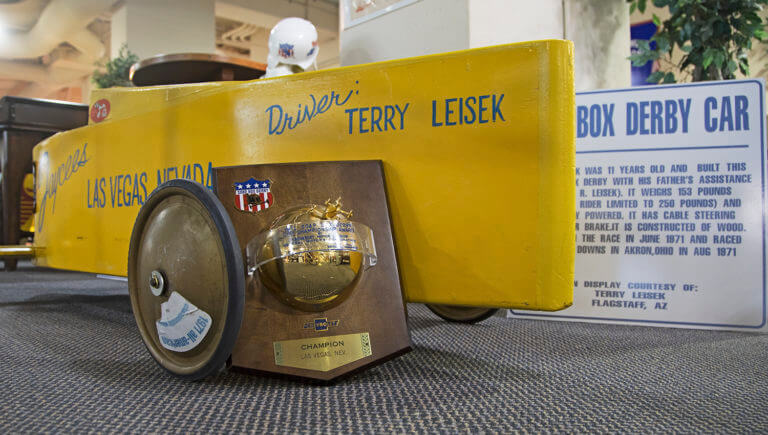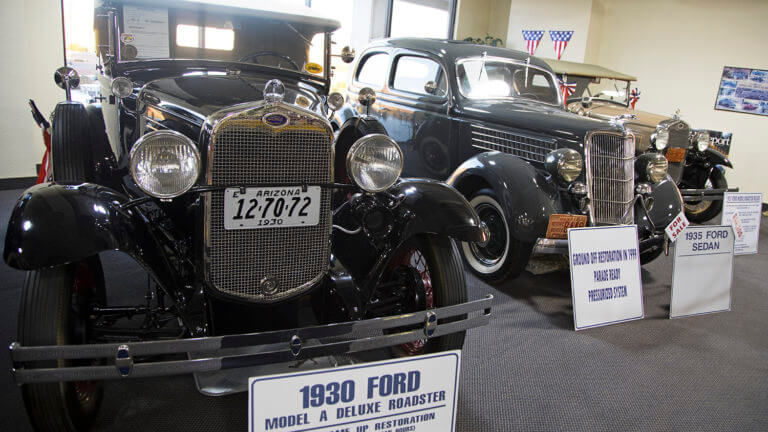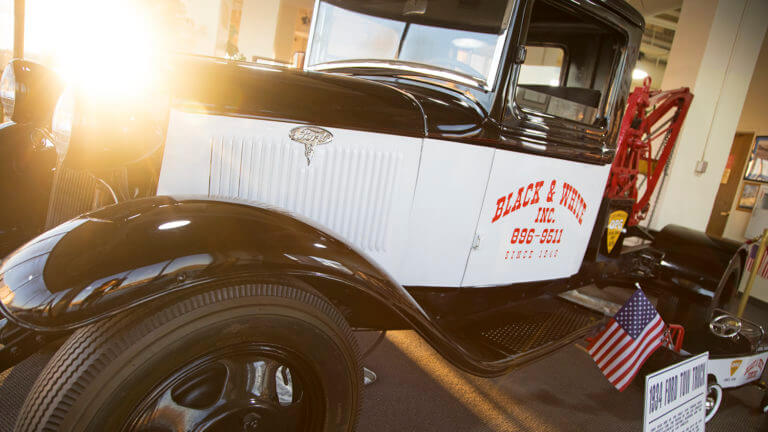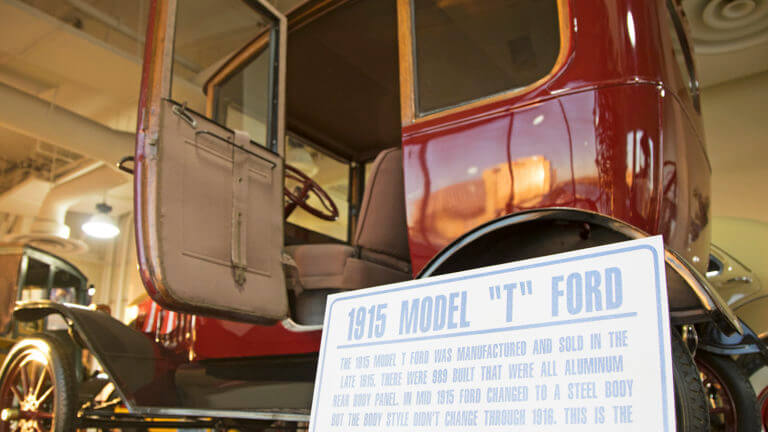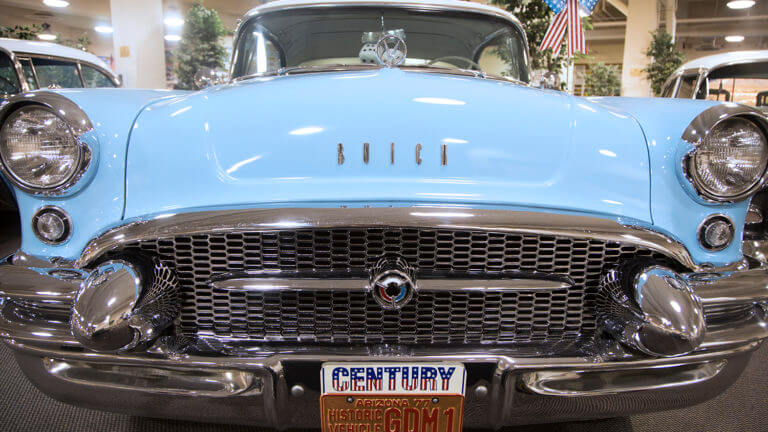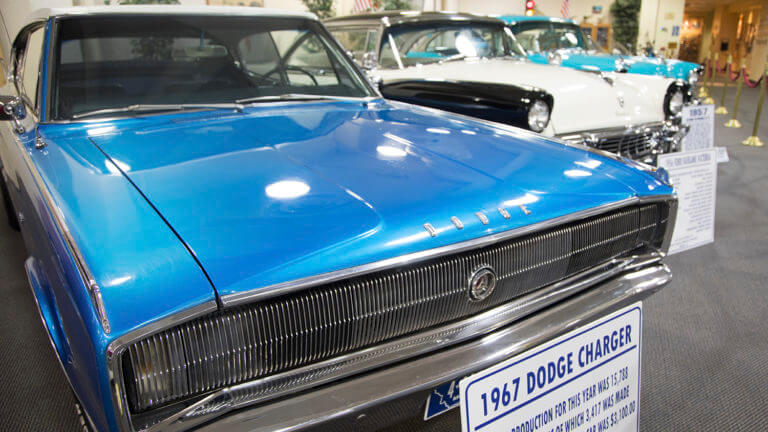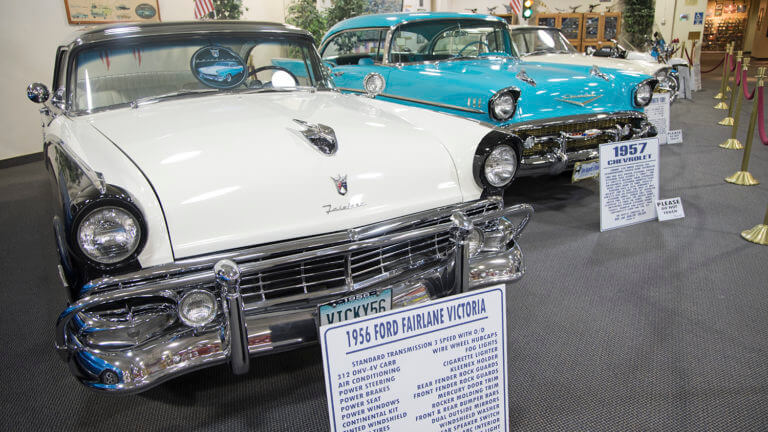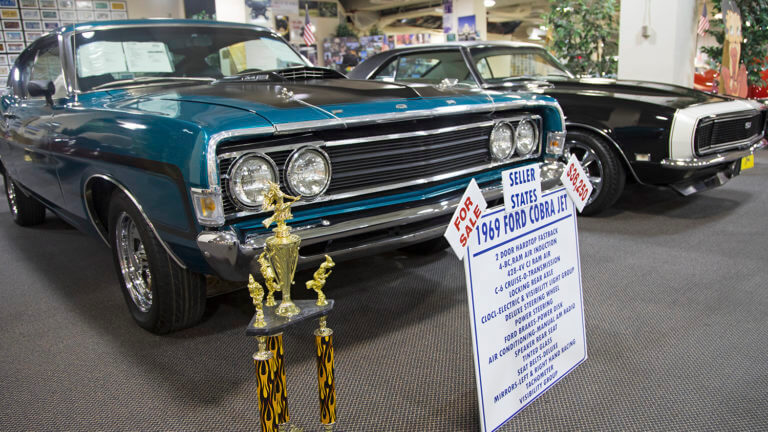 This Location: