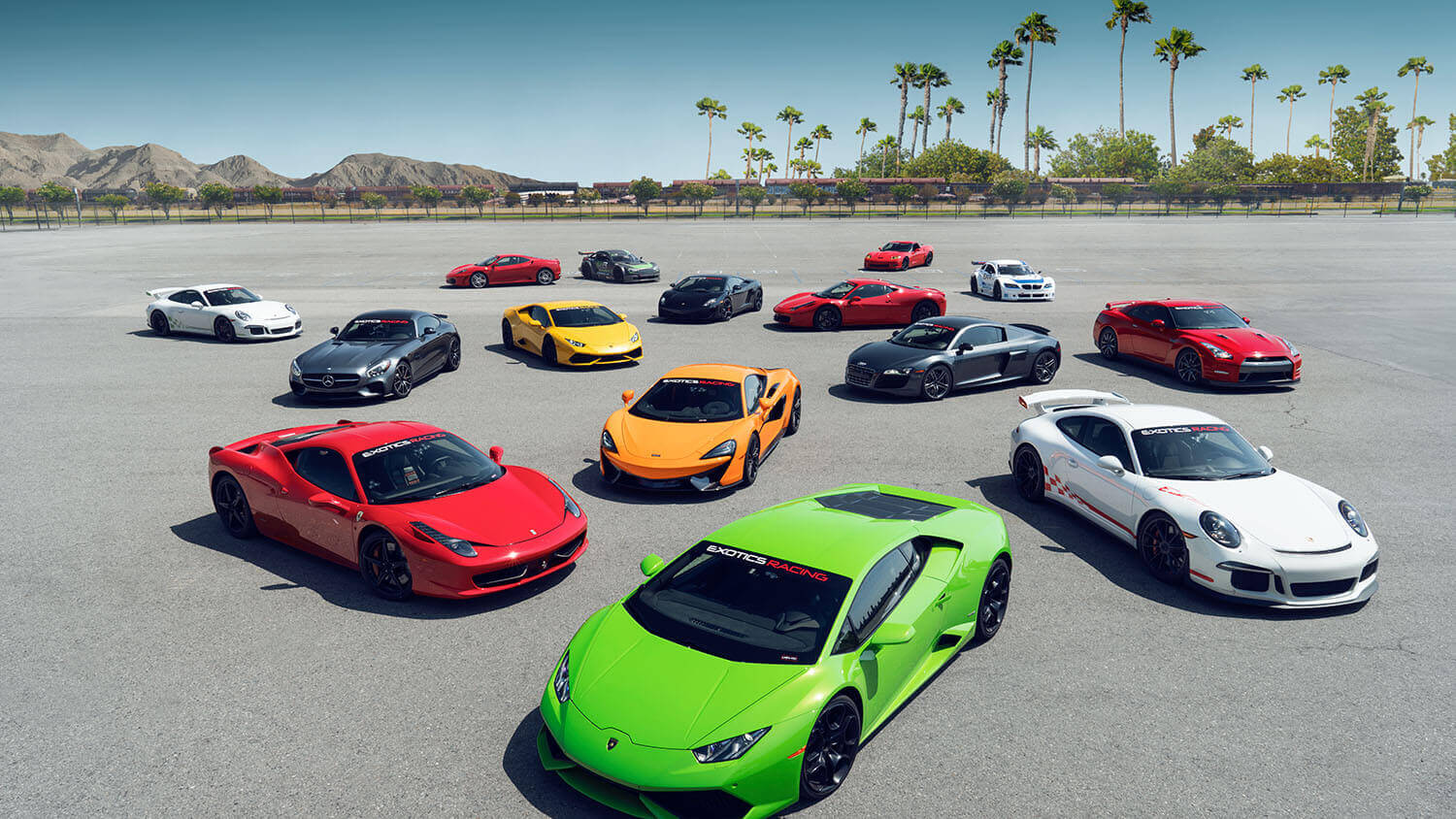 Exotics Racing | Las Vegas Supercar Driving
In 2022, we learned that Formula One racing would be returning to Las Vegas in 2023, after four decades. If that tidbit piqued your interest, then this place should, for many years to come. The ride of your life awaits at Exotics Racing, located at (beat this) the Las Vegas Motor Speedway — as in the one used by NASCAR and NHRA pros. Exotics Racing does everything to provide the most exhilarating (and safest) driving experience possible, including supercars, the most famous Nevada racetrack, racing instructors, insurance, and helmets.
At Exotics Racing Las Vegas, would-be racers can get behind the wheel of exotic cars from the largest fleet in the world and drive them without any speed limits. You can also opt for the passenger seat with drifting ride-along experiences, or go full-bore in Vegas Superkarts, supercharged go-karts powered with an SR5 four-stroke gas engine that blows electric indoor go-karts away.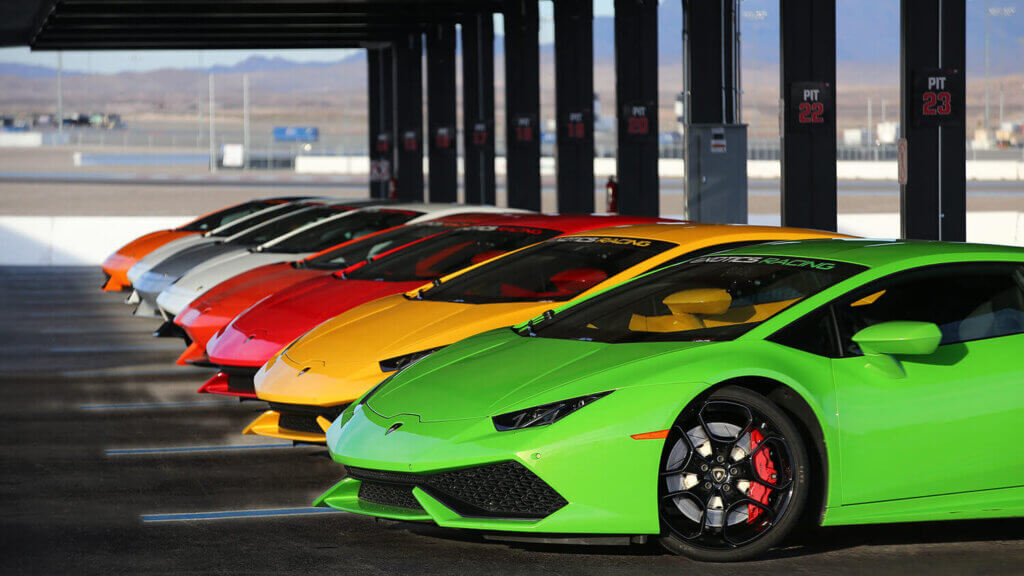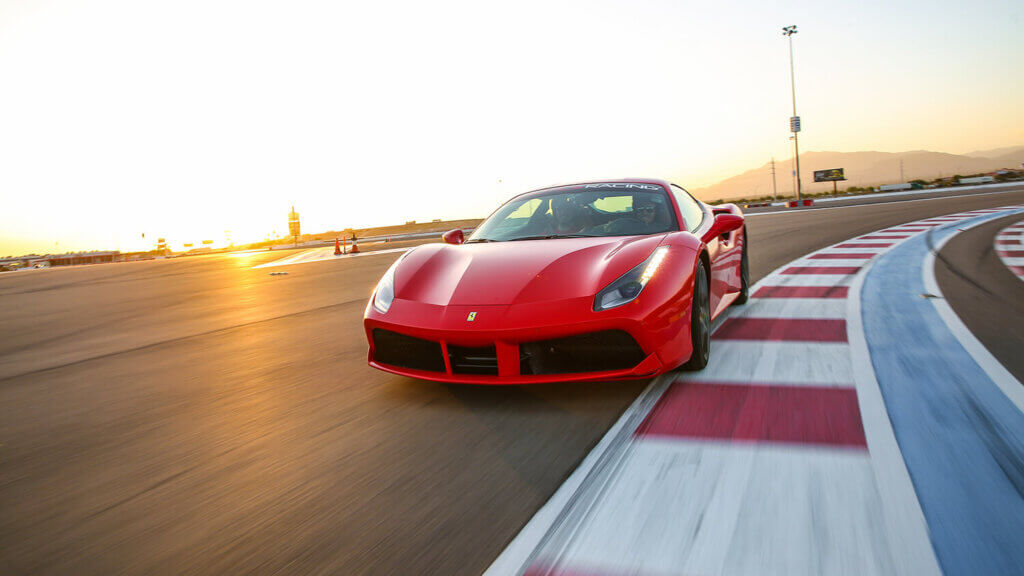 Push the Limits on the Fastest and Safest Las Vegas Racetrack
The supercar driving experience at Exotics Racing Las Vegas lets you choose from over 50 exotic racing cars. What are you in the mood for? A Ferrari or Lamborghini? A Porsche or McLaren? Maybe an Audi R8 or a Nissan GT-R? Let's go with all of the above.
So, how does the experience work? Upon arrival at the Las Vegas Motor Speedway, you'll get a welcome briefing, classroom instruction, and a track discovery lap. Then, everybody's favorite part: selecting your alluring autos. Take your pick of their world-class fleet: Ferraris, Lamborghinis, Porsche, Mercedes, Nissan, Aston Martin, Audi, and Corvette. After selecting your ride, push your adrenaline to the limit by racing it around the track with a professional driving instructor. This limit-pushing track is 1.2 miles and includes seven heart-stopping turns, and for many, it is a dream come true. If racing one supercar isn't enough, you also have the option of selecting a racing experience that includes 15 exotic cars. If it's just too much horsepower for you, opt to ride along with a professional driver.
Drifting Ride-Along Experience
The drifting ride-along experience is truly an adrenaline shot. Exotics Racing's professional drifter will take you as a passenger for the Supercar full-speed drifting experience. Onboard the Dodge Charger SRT Hellcat, you will feel the rush of the 707-HP V8 like nowhere else. The ride-along experience puts skillful racing techniques on full display.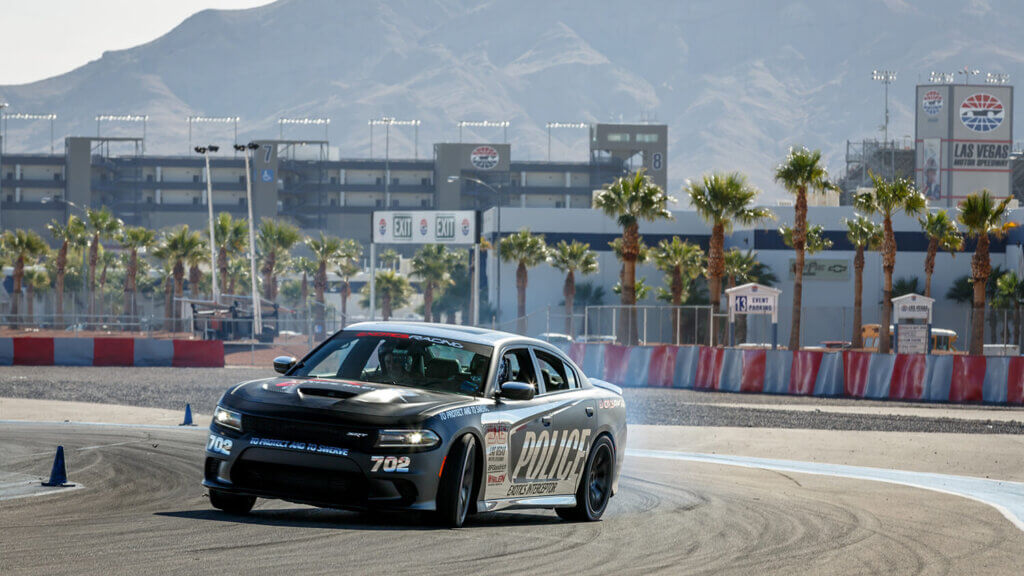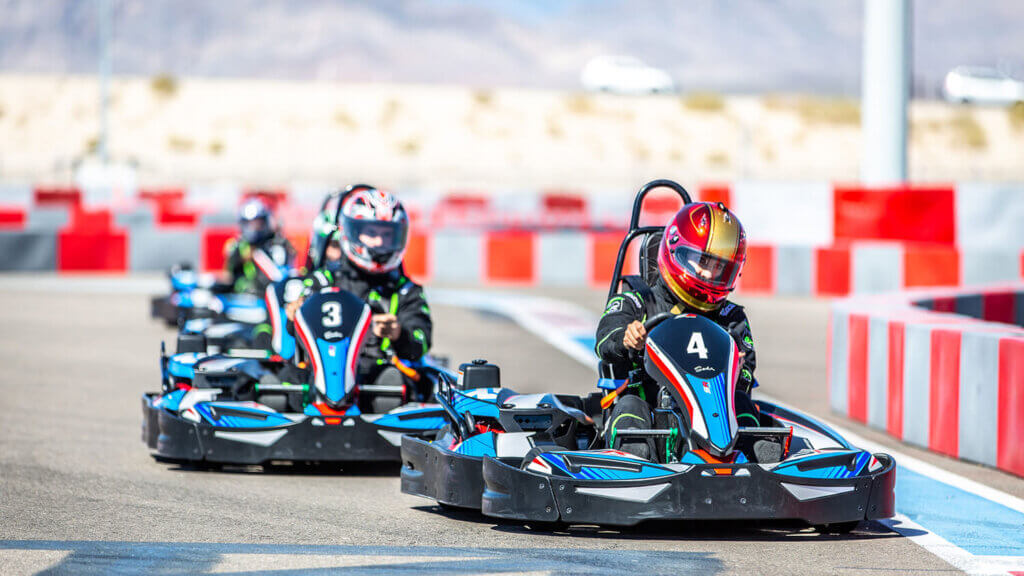 Experience Real Outdoor Go-Kart Racing
The super-powered go-karts at Vegas Superkarts provide guests with a professional, fast-paced, adrenaline-pumping experience on our purpose-built racetrack. The engines offer equal acceleration, so every single racer can enjoy a competitive and heart-pounding experience.
These go-karts are made using innovative technologies that provide speed and comfort. The 2D adjustable pedal allows drivers to adjust the pedals to their liking, and the full floor covering will make you feel like you're in a real race car.
Play in the Dirt for the Ultimate in Off-Roading
Of course, nothing beats the feel of an off-roading adventure, and Exotics Racing offers those for drivers who like to kick up a little dirt. The Vegas Off-Road Experience is found at Speedvegas Motorsports Park where instructors take passengers on thrilling jumps and speedy corners in a Baja race truck. These ten-foot jumps and 15 degrees of banking will either have you begging for mercy… or for more.
Hours:
Exotics Racing is open daily from 9:00 AM to 5:00 PM.
Admission:
Prices at Las Vegas Motor Speedway vary by party size and other factors, but it can accommodate an impressive 400 people in one day. For more information on booking and rates, call Exotics Racing at (702) 405-7223.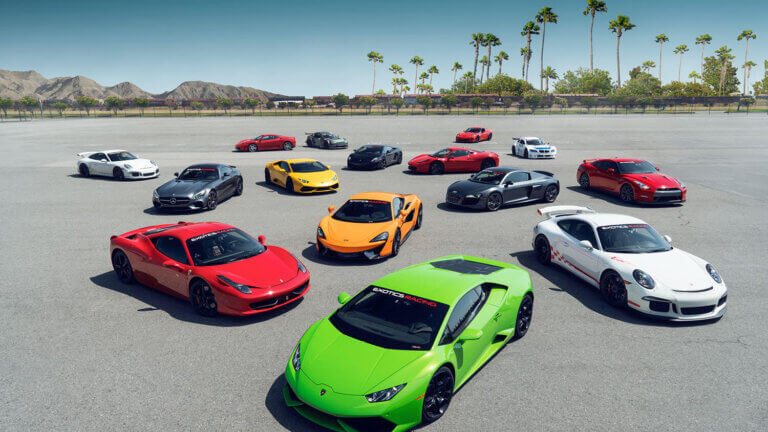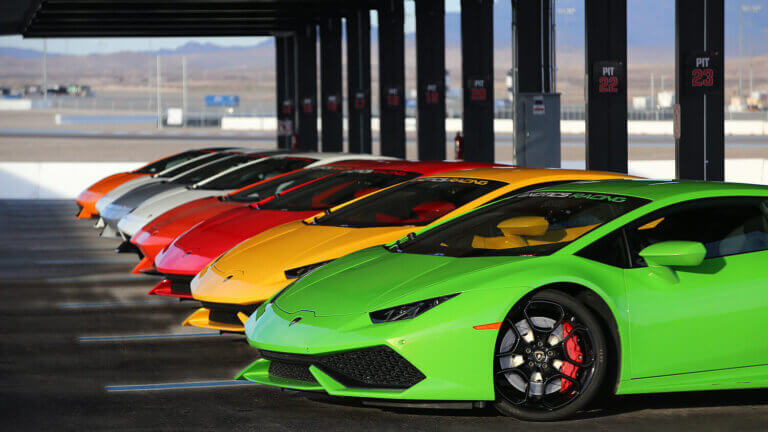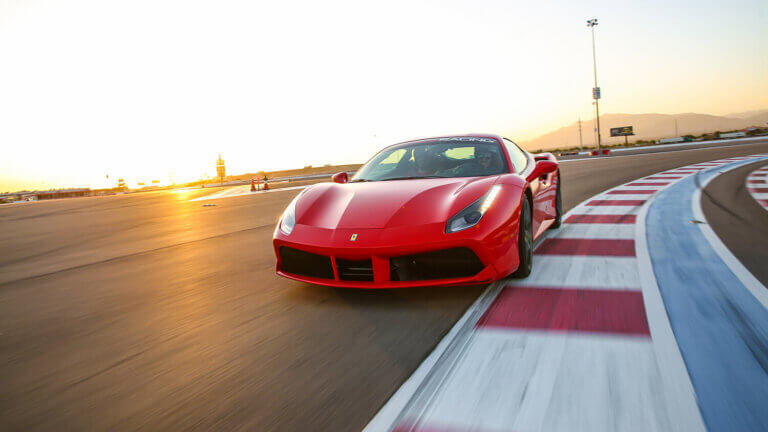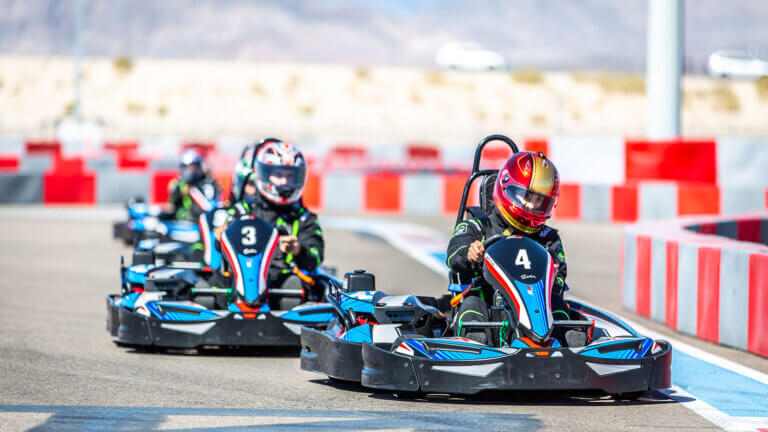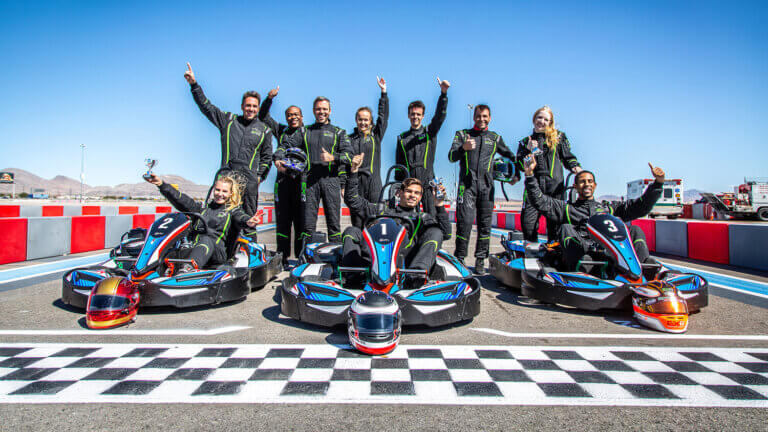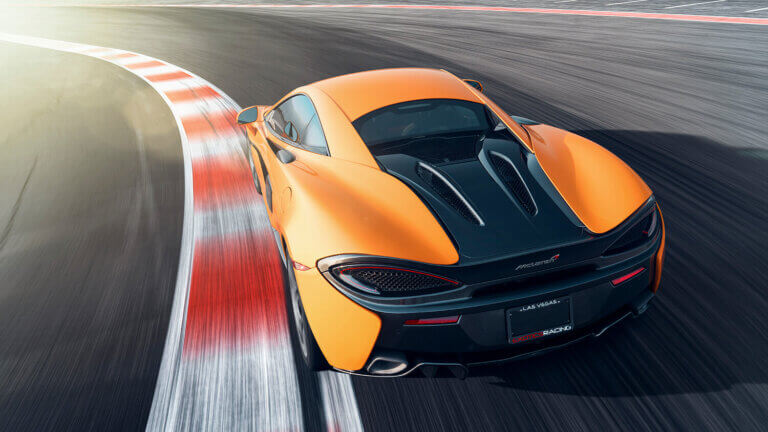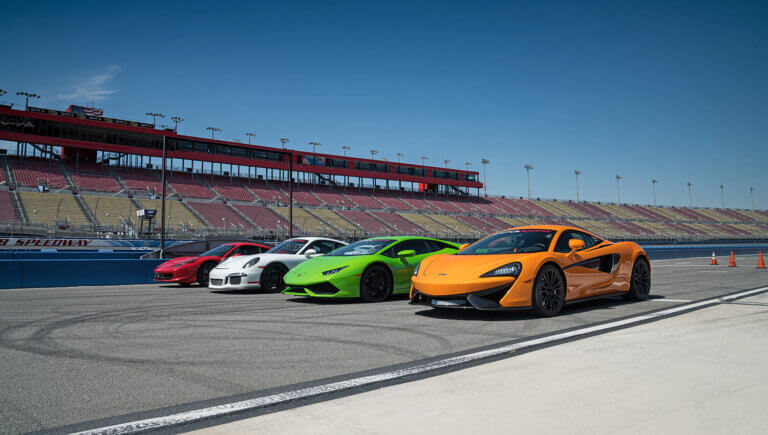 This Location: