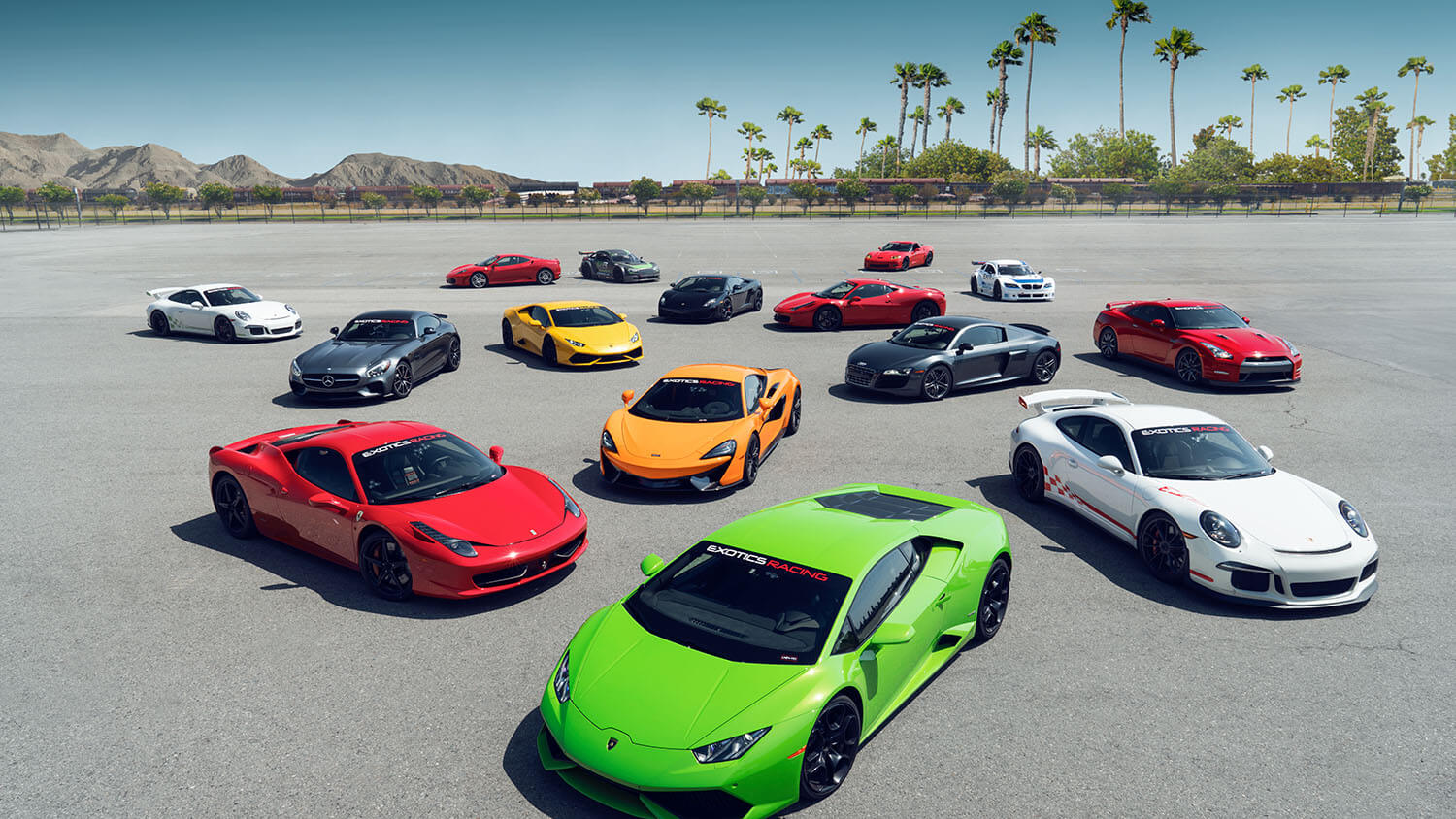 Exotics Racing | Las Vegas Supercar Driving
Does the smell of burnt rubber and gasoline get your blood pumping? If so, the ride of your life awaits at Exotics Racing, at Las Vegas Motor Speedway! Exotics Racing does everything to provide your safest and most exhilarating driving experience possible, including super cars, a racetrack, instructors, insurance and helmets.
At Exotics Racing Las Vegas, get behind the wheel of exotic cars from the largest fleet in the world and drive them without any speed limits, opt for the passenger seat with drifting ride along experiences, or VEGAS SUPERKARTS—supercharged go-karts powered with an SR5 4-stroke gas engine that blows electric indoor go-karts away.
DRIVE THE SUPERCARS OF YOUR DREAMS TO THE LIMIT ON THE FASTEST AND SAFEST RACETRACK IN LAS VEGAS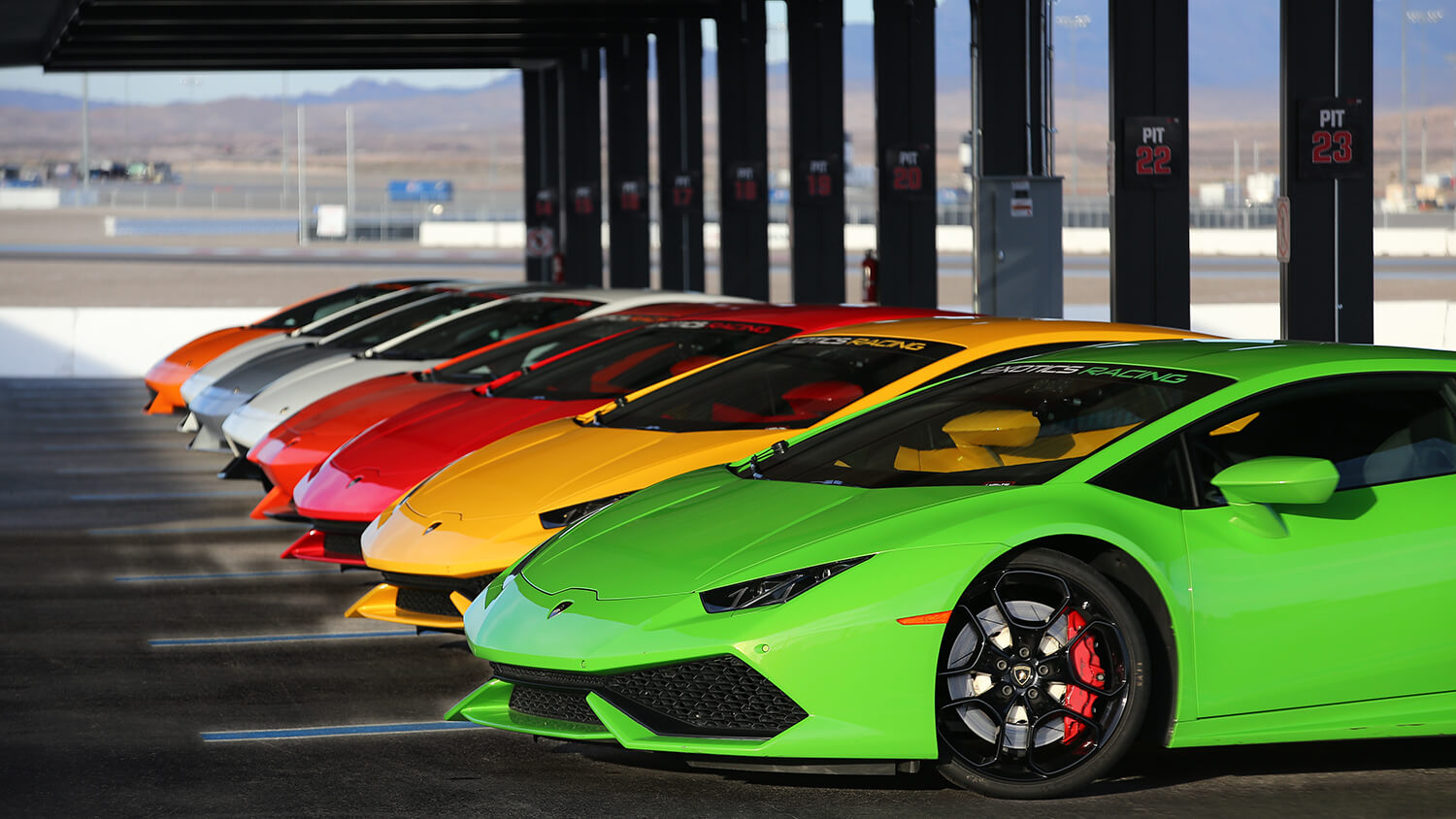 As the original, best rated and world's largest supercar driving experience, Exotics Racing Las Vegas lets you choose from over 50 exotic cars. What would you like to drive today? A Ferrari or Lamborghini? A Porsche or McLaren? Maybe an Audi R8 or a Nissan GT-R? How about all of them? Now you can on our exclusive racetrack designed to offer the most exhilirating driving experience ever.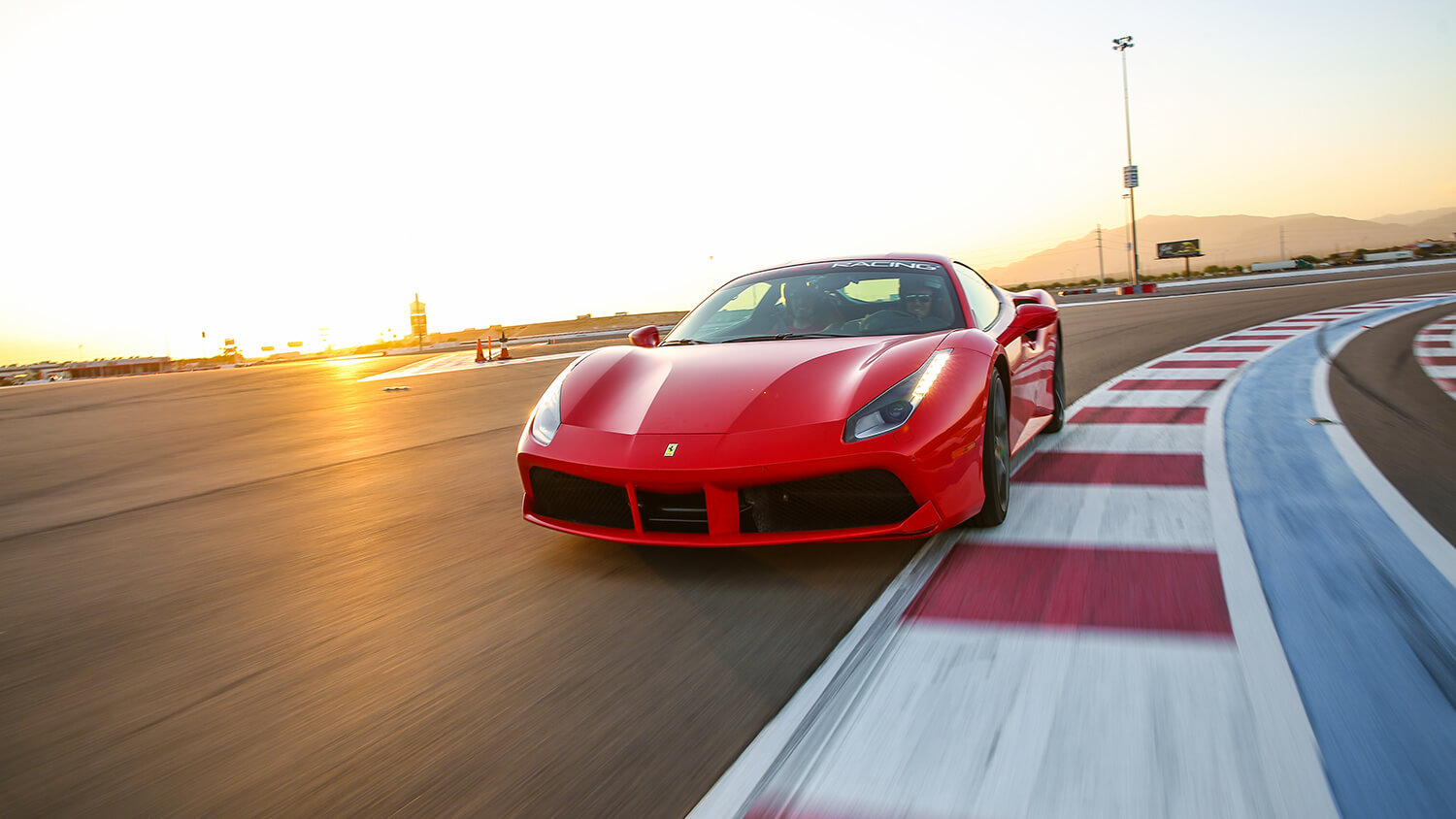 Upon arrival to Las Vegas Motor Speedway, all experiences include a welcome briefing, classroom instruction and a track discovery lap. Next comes the best part: selecting your alluring autos. Take your pick of their world-class fleet: Ferrari, Lamborghini, Porsche, Mercedes, Nissan, Aston Martin, Audi and Corvette! After selecting your ride, push your adrenaline to the limit by racing it around the track with a professional driving instructor. This limit-pushing track is over 1.2 miles and includes seven heart-stopping turns, and for many, is a dream come true. If racing one supercar isn't enough, you also have the option of selecting a racing experience that includes 15 exotic cars!  If it's just too much horsepower for you, a tamer option includes a ride along with a professional driver in a Corvette Z06.
DRIFTING RIDE ALONG EXPERIENCE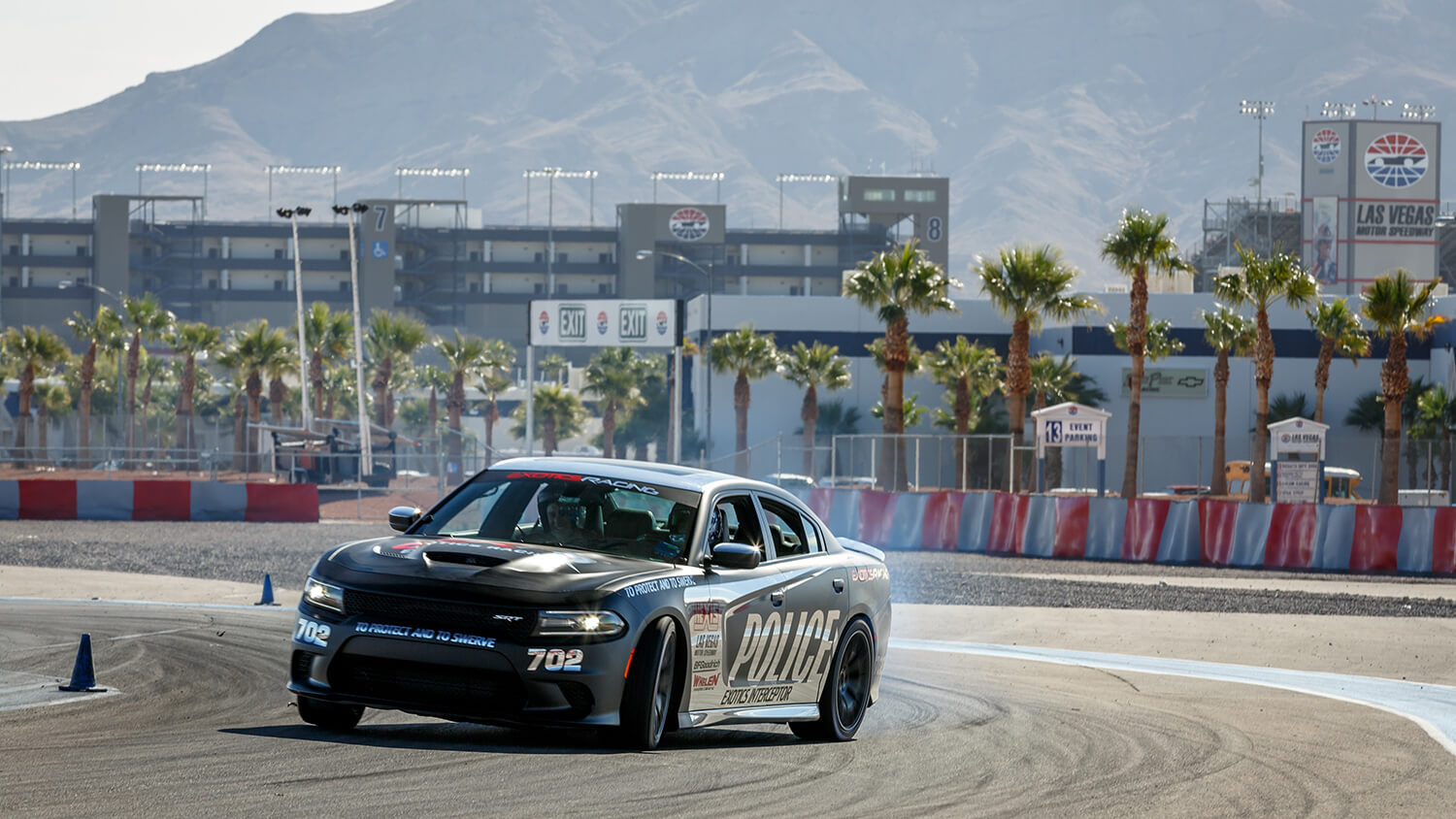 The Drifting Ride-Along experience is truly an adrenaline shot! Exotics Racing's professional drifter will take you as a passenger for the Supercar full-speed drifting experience. Onboard the Dodge Charger SRT Hellcat, you will feel the rush of the 707hp V8 like nowhere else. The ride-along experience will amaze you with skillful racing techniques. This supercar is fully mastered by our expert racing drivers and it shows it on the racetrack! Buckle in for the adrenaline-pumping ride of your life!
EXPERIENCE REAL OUTDOOR GO-KART RACING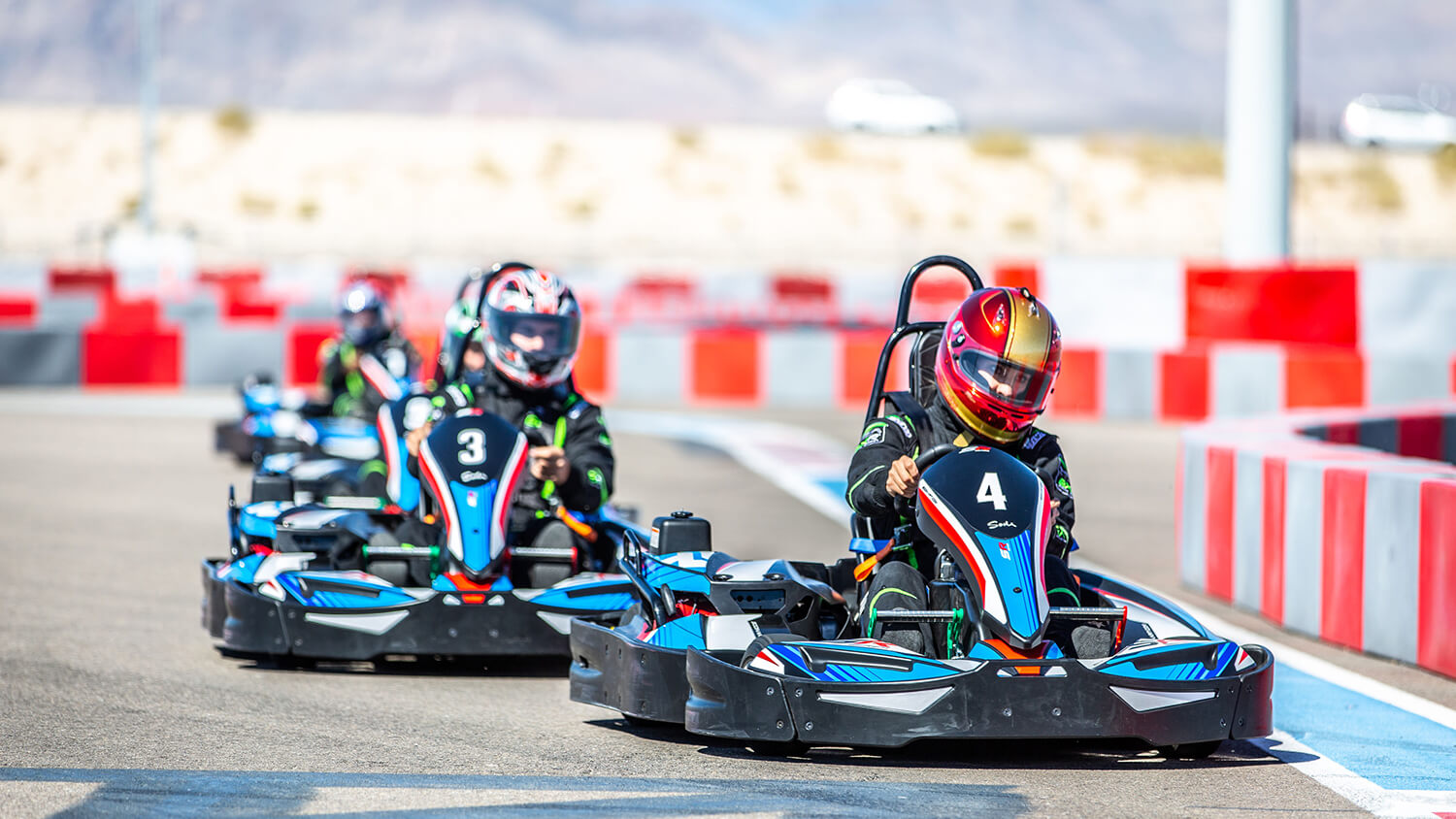 The go-karts at VEGAS SUPERKARTS are superpowered. Our karts are powered with an SR5 4-stroke gas engine that blows electric indoor go-karts away. This is the latest model, and it provides our guests with a professional, fast-paced, adrenaline-pumping experience on our purpose-built racetrack. The Honda engines offer equal acceleration, so every single racer can enjoy a competitive and heart-pounding experience.
These go-karts are made using innovative technologies that provide speed and comfort. The 2D adjustable pedal allows drivers to adjust the pedals to their liking, and the full floor covering will make you feel like you're in a real racecar.
These karts are exclusively available at VEGAS SUPERKARTS. If you want top-level performance and handling while reaching high speeds, check out these karts.
SPECIAL EVENTS & RATES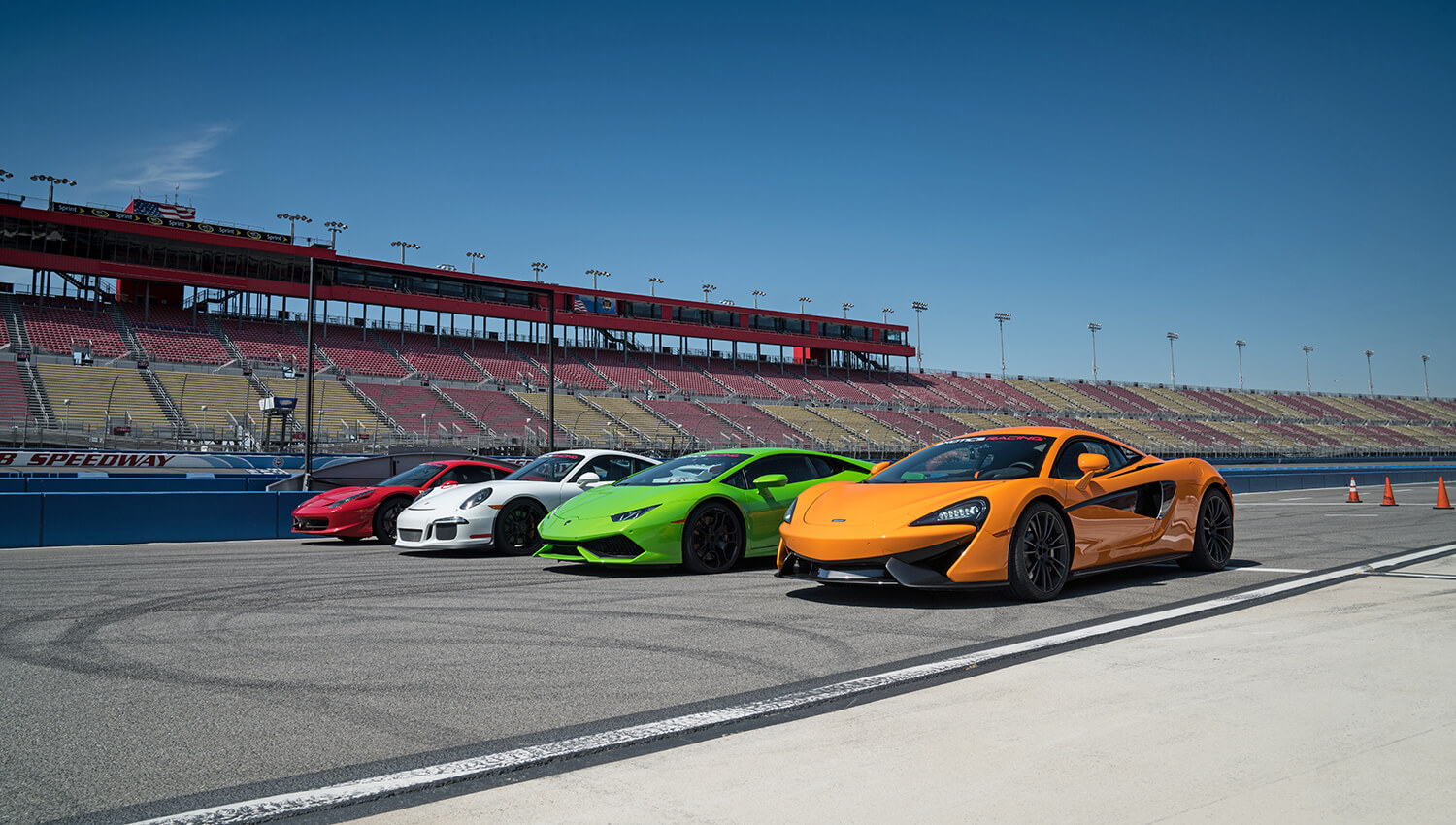 Las Vegas Motor Speedway can accommodate an impressive 400 people in one day, which makes Exotics Racing the perfect place for corporate events or private group parties. For more information on booking and rates, please dial Exotics Racing directly at (702) 405-7223.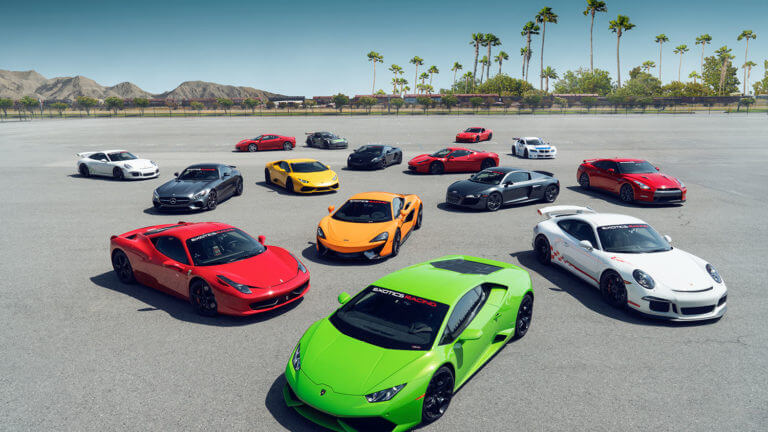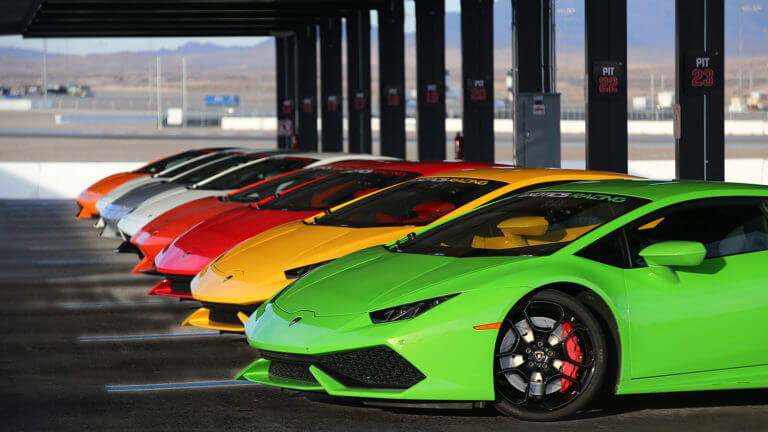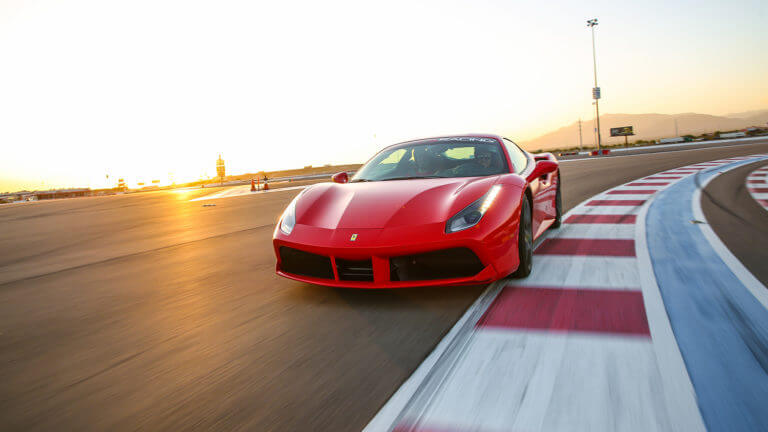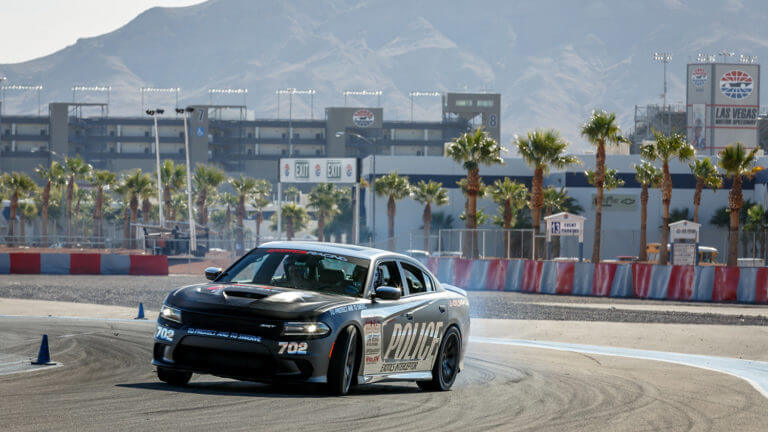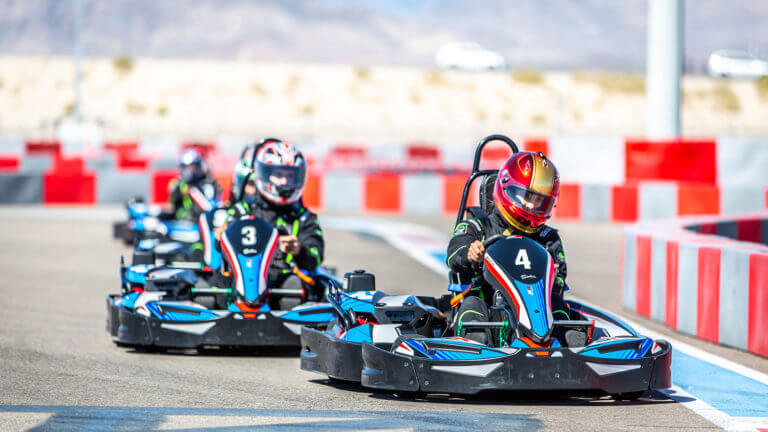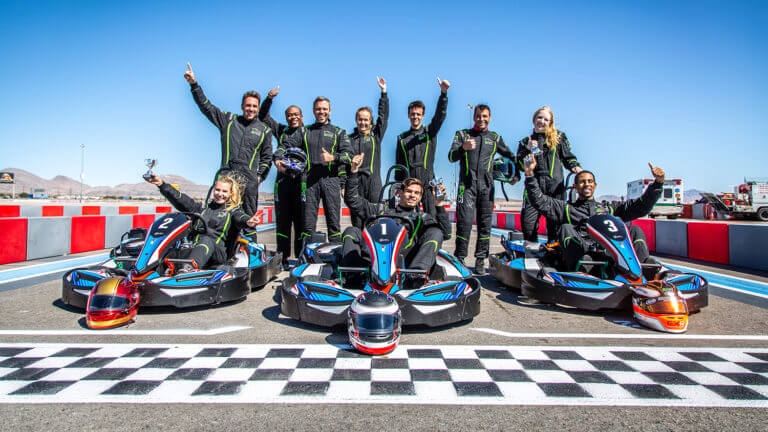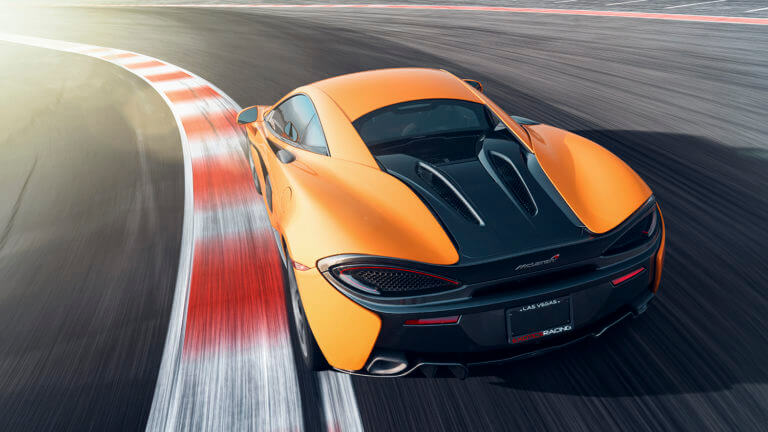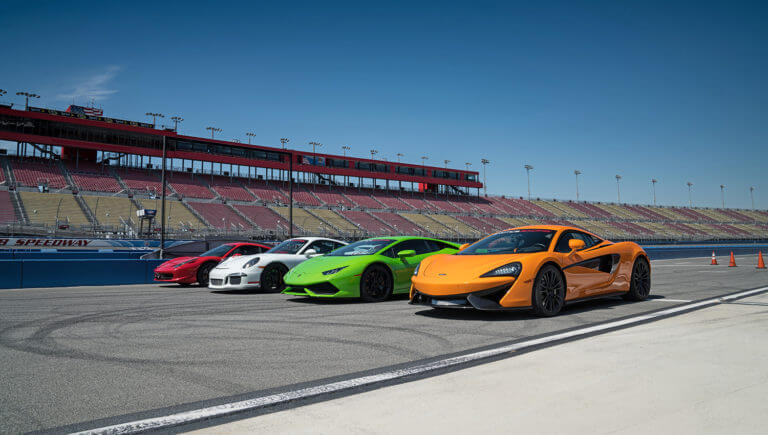 This Location: