Fire & Ice Winter Festival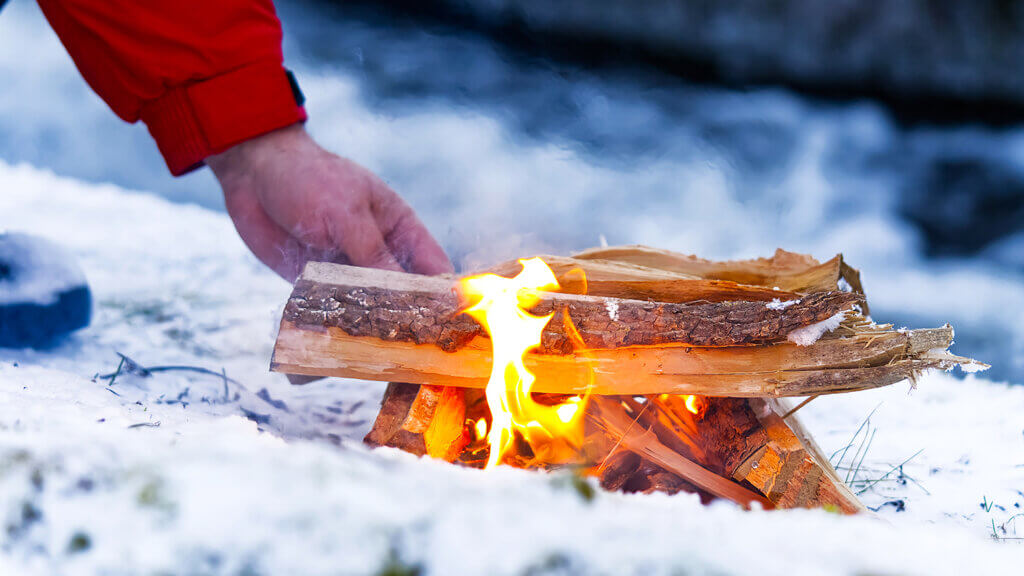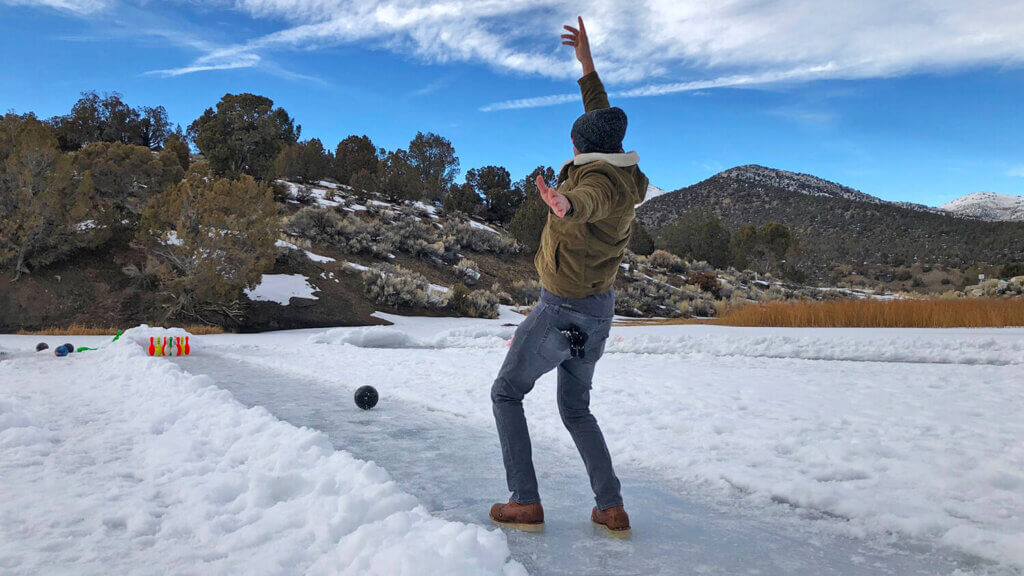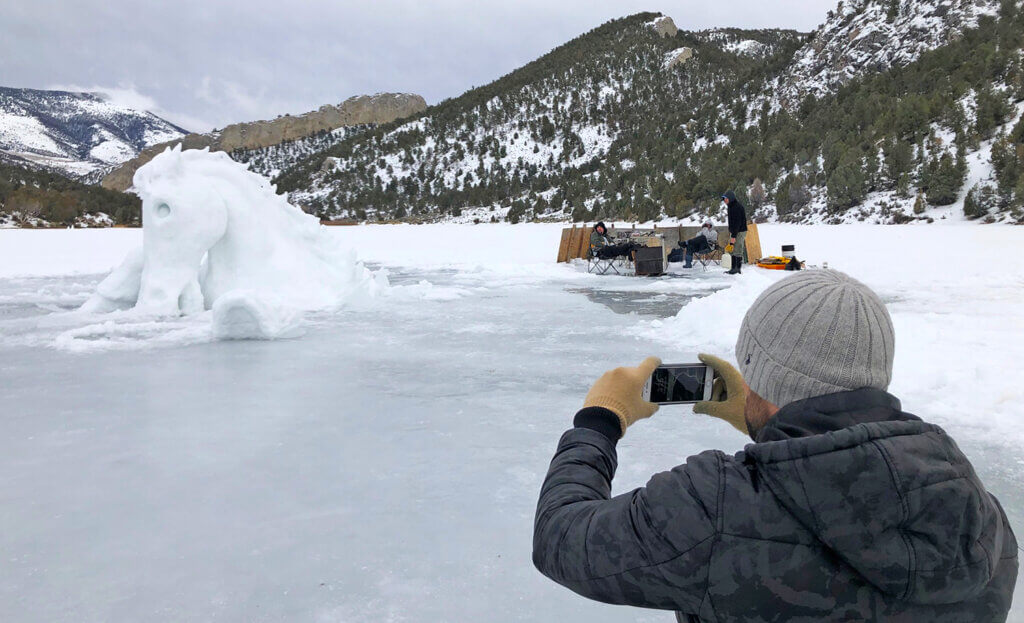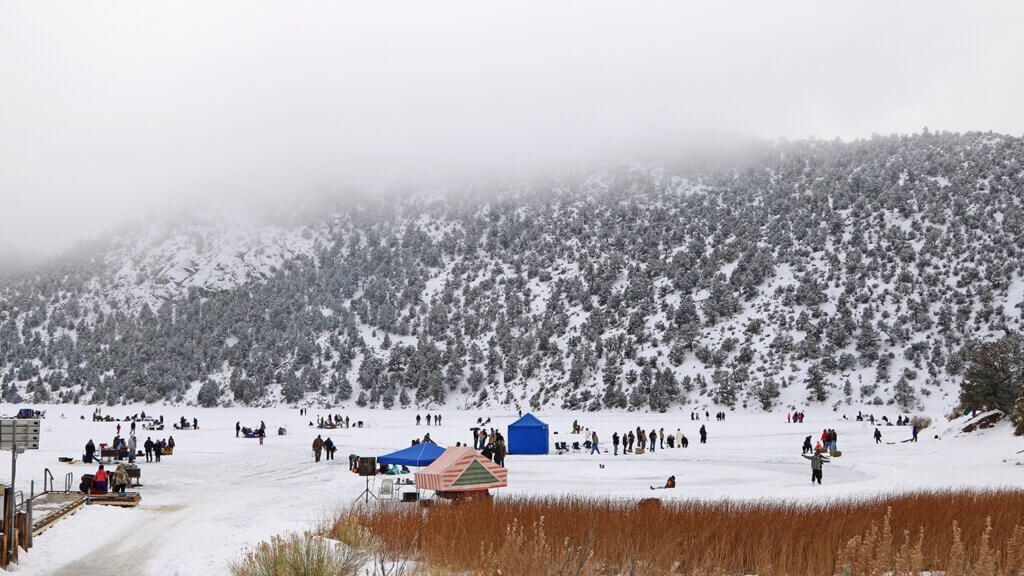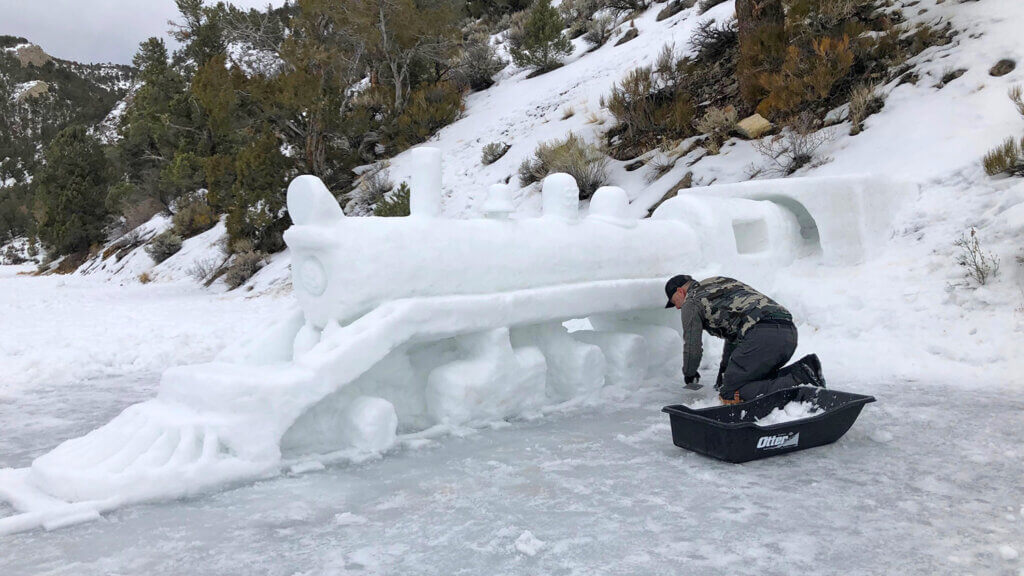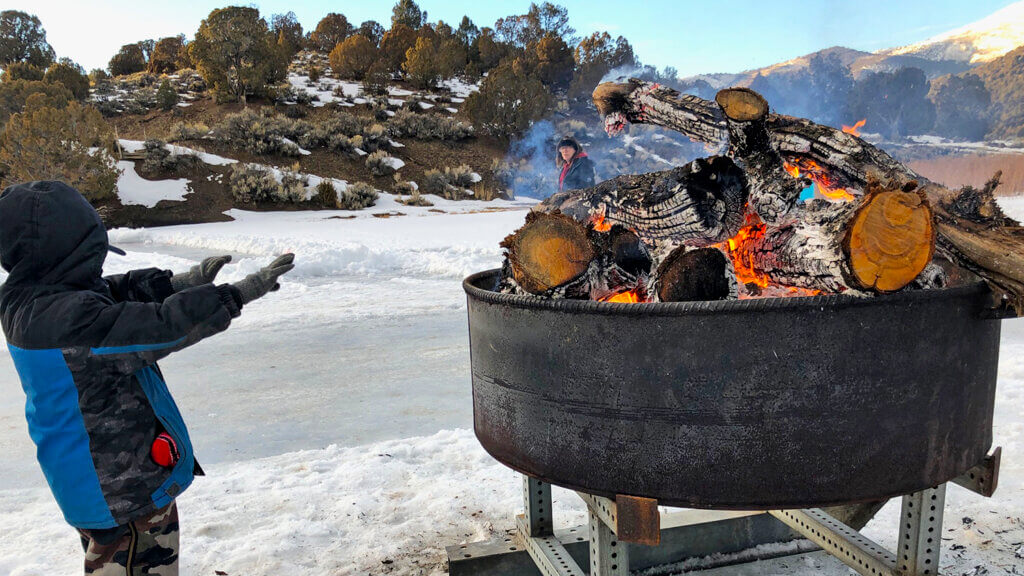 Ready to get to know the coolest (and hottest) winter fest in Nevada? Head for the annual Fire and Ice Winter Festival, hosted by one of the best mountain towns in eastern Nevada. A signature annual event that's been part of the Ely story for years, the festivities are normally headquartered at Cave Lake State Park and also include the Nevada Northern Railway, Ward Mountain Recreation Area, and countless Downtown Ely businesses. From ice bowling to art sculpture bonfires, and billiards tournaments to live music, historic train rides and beyond, load up the whole fam for an outdoor weekend of winter wonderland activities you won't be forgetting anytime soon.
During the daytime, it's all about getting to know Ely's high desert wintry conditions. Cast a line into some of the best ice fishing in Nevada, then get your name on the roster for ice fishing, ice golf, ice sledding, cross country skiing, ice bowling and even snow sculpting competitions. Be sure to bring your own sleds, skates, and fishing tackle, then head for Ward Mountain Recreation Area—a quick and easy 10 mins from downtown Ely. Once the daytime events come to a close, head back into downtown Ely to board the Fireworks Express at the historic Nevada Northern Railway and East Ely Depot Railroad Museum for an event closer you and the whole fam are sure to remember forever. After all, when else in your lifetime will you be able to experience fireworks blasting off a historic, early 1900s era locomotive? Be sure to grab your tickets early if you want to ride, otherwise you count on spectating alongside other event goers all over town. Ready to ride? Be sure to get your hands on tickets in advance—this one always sells out!
No matter how you decide to experience this top annual Nevada event, it's safe to say Ely has something going in the surrounding mountains and all over town, all day long, including everything from bowling, to dart and pool tournaments, bounce houses and face painting, karaoke, and live music. For more info on Ely's Fire and Ice Festival and a complete schedule of events, get in touch with the Bristlecone Convention Center at (775) 289-3720.
More Details
Show More Details