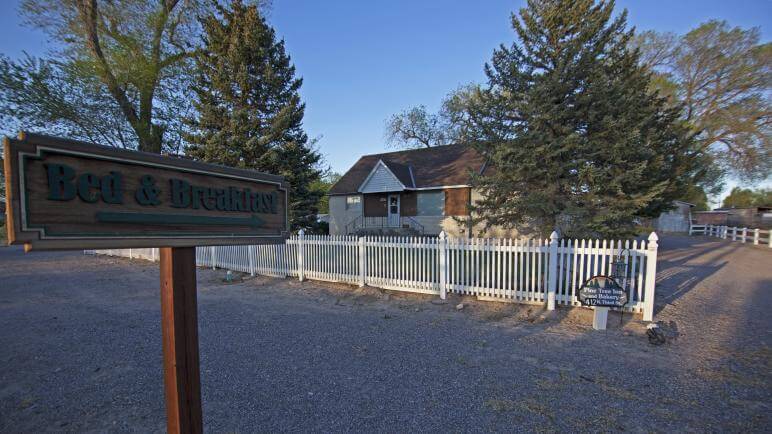 In the sleepy and tidy farming town of Panaca, population 900, lies one heck of a lodging option. Originally owned by Panaca residents Lester and Lorene Mathews, residents within the area all knew and referred to Lorene as 'Grandma.' This vibe is still very much alive when staying as a guest at the Pine Tree Inn & Bakery. Now ran by 'Grandma's' daughter-in-laws, Teresa and Jenny Mathews, you are very well tended to and sleep like the dead during your stay.
As the Bed and Breakfast is family owned and operated, it's easy to feel like you yourself are a relative, staying at your own grandmother's house. With thoughtfully decorated common areas, including the living room, dining room and kitchen, there is no problem in feeling at home at the Pine Tree Inn & Bakery. With a total of 3 rooms in the actual house, and one cabin in the rear of the property, the total guest capacity the Pine Tree can accommodate is 10 people. However, the downstairs, or garden level has two bedrooms and two bathrooms joined by a small living room, so it could comfortably house a family. Also, the cabin has two queen beds.
If you haven't felt comfortable in your stay so far, Teresa and Jenny really drive the 'all in the family' concept home by preparing an enormously scrumptious breakfast for their guests every day of the week, except Sundays. The kitchen is stocked with commercial grade appliances, and guests are welcome to use anything they please. Although they do not prepare a traditional breakfast on Sunday, they do make pre-made breakfast sandwiches, coffee and juice available to all guests, along with a handwritten note on the fridge with directions. See what I mean?
Other features include high-speed wireless internet, a flat screen TV with satellite in each room, a library, and a beautiful back deck to sit and enjoy your dinner on. ATV rides and horseback tours are made available on a reservation basis as well. Your stay at the Pine Tree Inn & Bakery will not disappoint!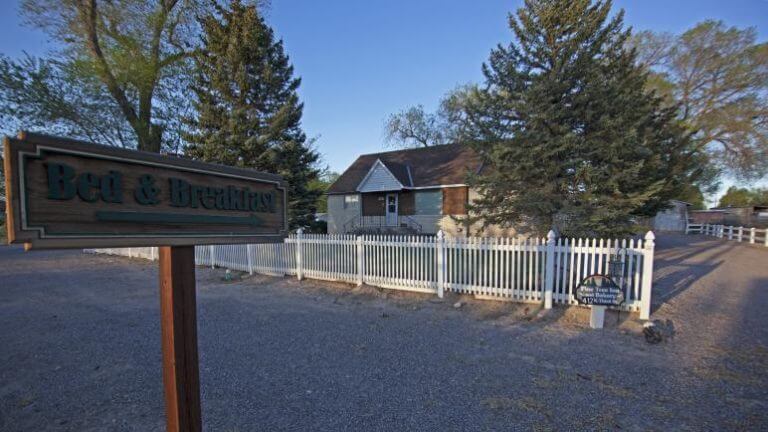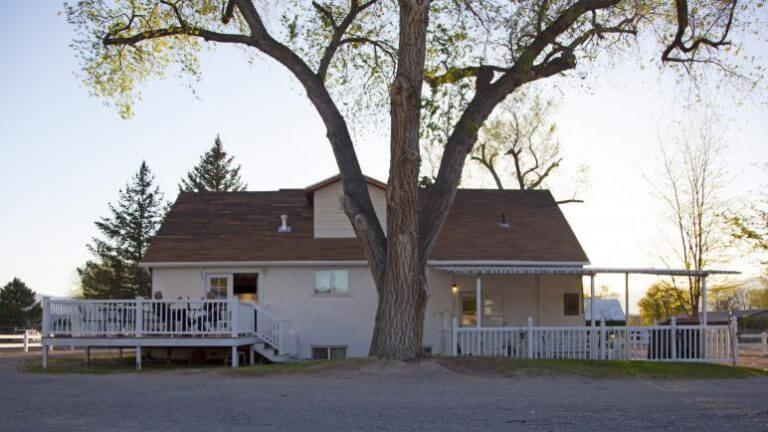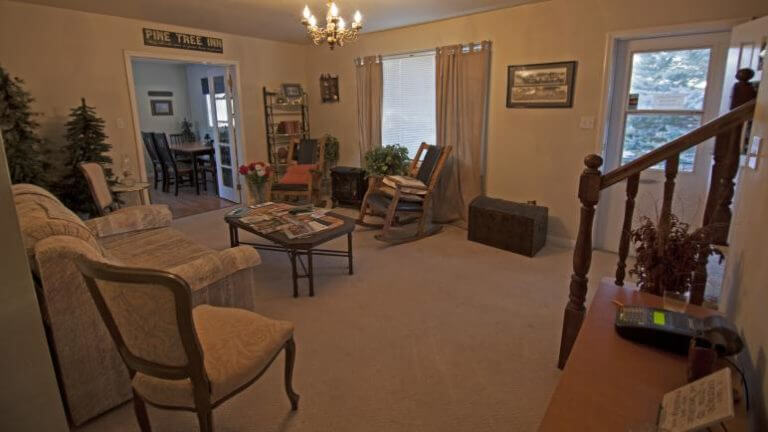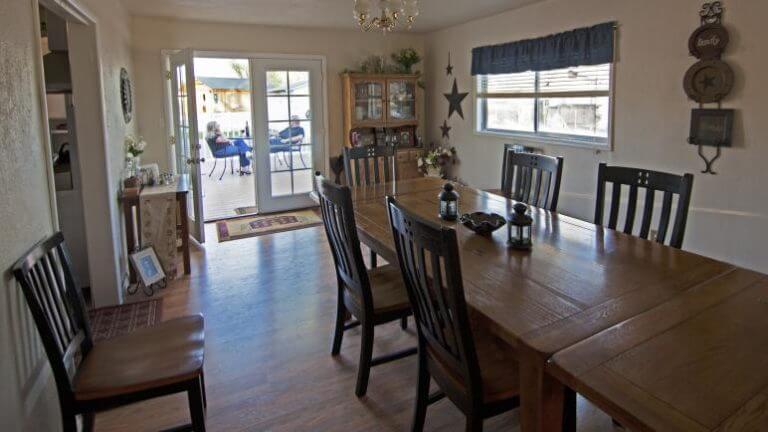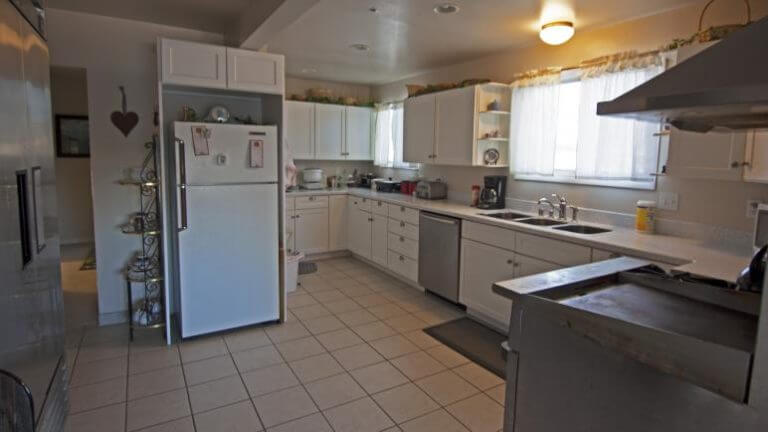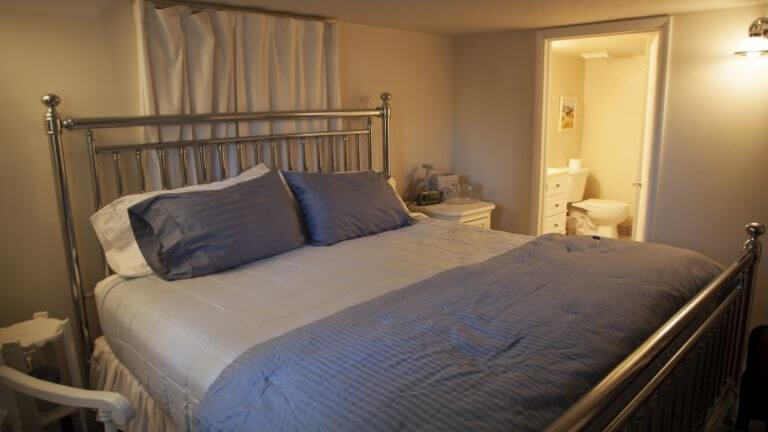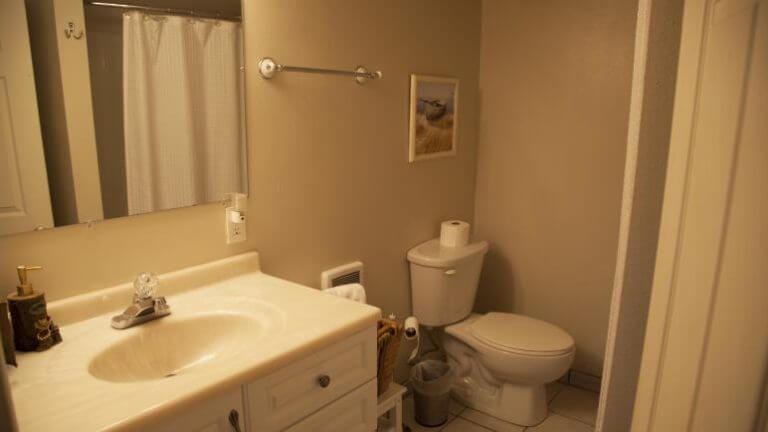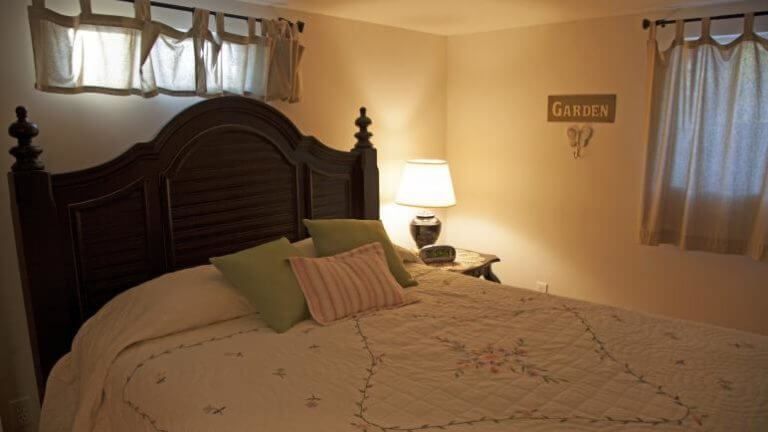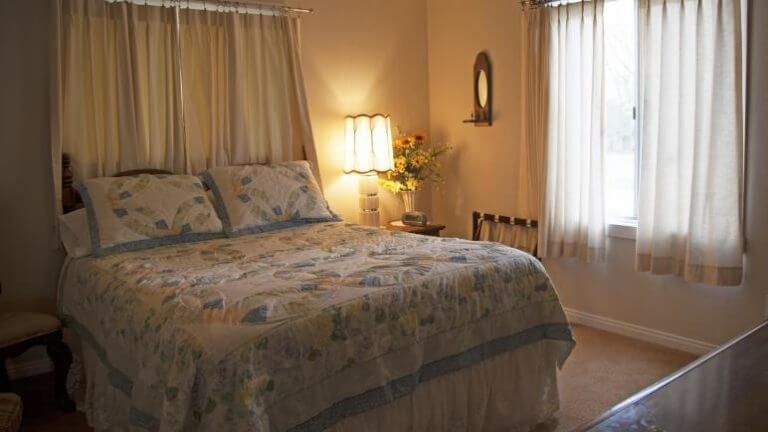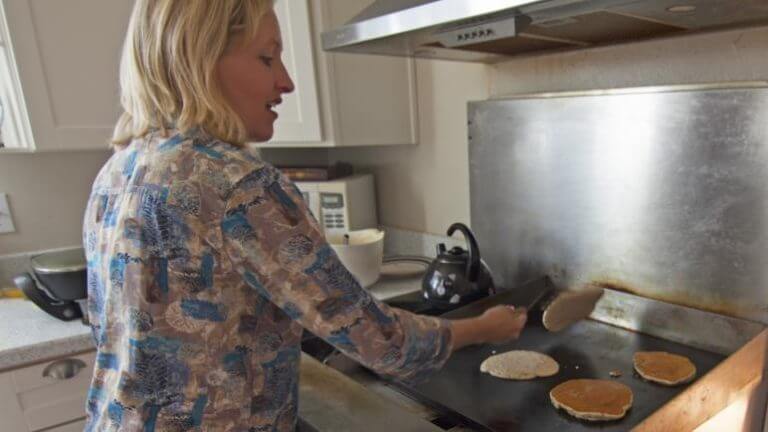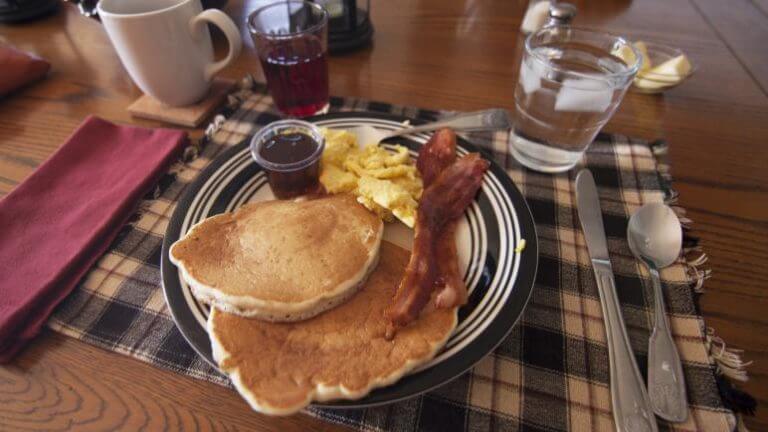 This Location: